SMSC and PSHE
Intent
At Stanford Junior and Infants School, Personal, Social and Health Education (PSHE), alongside Social, Moral, Spiritual and Cultural (SMSC) education, enables our children to become healthy, independent and responsible members of a society. It aims to help them understand how they are developing personally and socially, and tackles many of the moral, social and cultural issues that are part of growing up. We provide our children with opportunities for them to learn about rights and responsibilities and appreciate what it means to be a member of a diverse society. Our children are encouraged to develop their sense of self-worth by playing a positive role in contributing to school life and the wider community.
Our focus aims are;
To build a PSHE and SMSC curriculum which develops learning and results in the acquisition of knowledge and skills which enables children to access the wider curriculum and to prepare children to be a global citizen now and in their future roles within a global community.
To build a PSHE and SMSC curriculum that incorporates the understanding of RSE so that children know more, remember more and understand more. As a result children will know how to be safe and to understand and develop healthy relationships both now and in their future lives.
Implementation
Clear and comprehensive scheme of work in line with the National Curriculum.
The school curriculum will focus on three core learning themes: health and wellbeing, relationships and living in the wider world. The Scheme of work also includes opportunities to link British Values, SMSC and schools Key skills into the curriculum.
Wider Curriculum
All subjects make a link to PSHE, BV, SMSC and the language is used consistently by all staff.
Displays across school
PSHE, BV and SMSC displays throughout school reinforce the PSHE curriculum enabling children to make links.
Assemblies
Wholeschool, Key Stage and class assemblies always make a link to PSHE, British Values and SMSC.
Clear and comprehensive RSE scheme of work within PSHE in line with the new recommendations of teaching RSE in National Curriculum (Feb 2019)
The teaching and learning of RSE is planned explicitly within each year group.
RSE programme of work is explicitly resourced.
Children will become more aware of RSE and have the real purpose of it.
Parent Consultation
Parents are informed of the content of the RSE programme of work during the class transition meetings and further support / clarification is given if required.
IMPACT
At Stanford we believe that PSHE and SMSC education plays a vital part of primary education and needs to be taught at least weekly. This enables staff to ensure full coverage of PSHE and SMSC is taught in their year group. There are always occasions where teachers may feel it necessary to teach PSHE as a result of an issue arisen in their own class. PSHE is integral to the development of children values in order for them to become a positive citizen in a forever changing community. PSHE is an important part of school assemblies were children's spiritual, moral, social and cultural curiosity is stimulated, challenged and nurtured.
Through discrete, cross curricular and embedded teaching of the PSHE and SMSC currciculum, we expect the following;
Children will demonstrate and apply the British Values of Democracy, Tolerance, Mutual respect, Rule of law and Liberty.
Children will demonstrate a healthy outlook towards school – attendance will be in-line with national and behaviour will be good.
Children will achieve age related expectations across the wider curriculum.
Children will develop positive and healthy relationship with their peers both now and in the future.
Children will understand the physical aspects involved in RSE at an age appropriate level.
Children will have respect for themselves and others.
Children will have positive body images.

What is SMSC?
SMSC stands for spiritual, moral, social and cultural development.
Spiritual
Explore beliefs and experience; respect faiths, feelings and values; enjoy learning about oneself, others and the surrounding world; use imagination and creativity; reflect.
Moral
Recognise right and wrong; respect the law; understand consequences; investigate moral and ethical issues; offer reasoned views.
Social
Use a range of social skills; participate in the local community; appreciate diverse viewpoints; participate, volunteer and cooperate; resolve conflict; engage with the 'British values' of democracy, the rule of law, liberty, respect and tolerance.
Cultural
Appreciate cultural influences; appreciate the role of Britain's parliamentary system; participate in culture opportunities; understand, accept, respect and celebrate diversity.
Aims and Objectives:
SMSC enables children to become healthy, independent and responsible members of society.
We encourage our pupils to play a positive role in contributing to the life of the school and the wider community. In so doing we help develop their sense of self worth.
We teach them how society is organised and governed.
We teach them about rights and responsibilities, to appreciate what it means to be a positive member of a diverse multicultural society.
SMSC enables the children to:
know and understand what constitutes a healthy lifestyle;
be aware of safety issues;
understand what makes for good relationships with others;
have respect for others;
be independent and responsible members of the school community;
be positive and active members of a democratic society;
develop self-confidence and self-esteem, and make informed choices regarding personal and social issues;
develop good relationships with other members of the school and the wider community.
---
British Values
Stanford School promotes the fundamental British values of democracy, the rule of law, individual liberty, and mutual respect and tolerance of those with different faiths and beliefs.  Actively promoting the values means challenging opinions or behaviours in school that are contrary to fundamental British values.
Through the provision of SMSC our students:
develop their self-knowledge, self-esteem and self-confidence;
distinguish right from wrong and to respect the civil and criminal law;
accept responsibility for their behaviour and contribute positively to the lives of others
acquire a broad general knowledge of and respect for public institutions and services;
acquire an appreciation of and respect for their own and other cultures;
encourage respect for other people;
encourage respect for democracy and support for participation in the democratic processes.
Class Case Studies
---
Behaviour Management
Reflection Sheets - A Time to Reflect
At Stanford we try to give children the opportunity to not only reflect on the good things they do e.g. good work in class, but also the negative choices that they sometimes make.
As part of this process we have been trialling the use of 'Reflection Sheets'.
These sheets are a chance for children to:
think about the decisions they made or actions they took in words or pictures
why this may have been the wrong choice to make
what they could do next time to avoid it happening again
If a child receives 3 Reflection Sheets in a week or 6 in a half term they will be copied and sent home to parents, so they have an opportunity to discuss with their child the behaviours they have been displaying in school and to help them to make more positive choices in future.
The Reflection Sheets are kept on file and monitored through the year.
We transfer the information from the sheets into a simple Excel spread sheet, which helps us to monitor the behaviour in the school in real-time and identify any patterns which may occur.

The more detail we record - the clearer the picture we get!
We record Gender, Class, Week, Term, Reason, Location, Subject, Time of Day
Healthy Schools
The Healthy Places 'Education' award is designed to help educational settings in North East Lincolnshire to create a programme of work to promote health, as they act as vehicles to empower individuals to live well where they work, learn and play.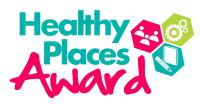 This is a fantastic award for schools and academies to work towards, which not only benefits the children and young people but also has a positive impact on the health of staff, parents/carers and wider community.
What are the Benefits ?
Improved health and happiness
Improved engagement and morale
Raised attendance levels for staff and children
Raised attainment and progression for staff
& children
Reduction in bullying
Better engagement with parents/carers and wider community.
Reduced absence level and increased attendance levels in workplace
Improved productivity and performance
Fewer accidents and injuries
Aims of the Project
Up skill and empower people to champion health
and take care of each other.
Inspire sustainable health related change.
Gain recognition for creating a healthier setting.
Deliver healthy lifestyle promotion on topics.
What we do
Breakfast Club (Mon, Weds & Fri)
Provide healthy lunches & encourage parents to do the same.
Encourage children to take part in physical activity with a range of out of school clubs.
Ask children to discuss their thoughts and feelings, related to well-being both in class and through 'Pupil Voice'.
Creating Leaflets
Star Anise pupils used a range of computing skills to create an information leaflet on how to stay safe on a bike. They used what they learnt in Bikeability to make their leaflets full of important information: from why wearing a helmet is important to how to stay safe on the roads.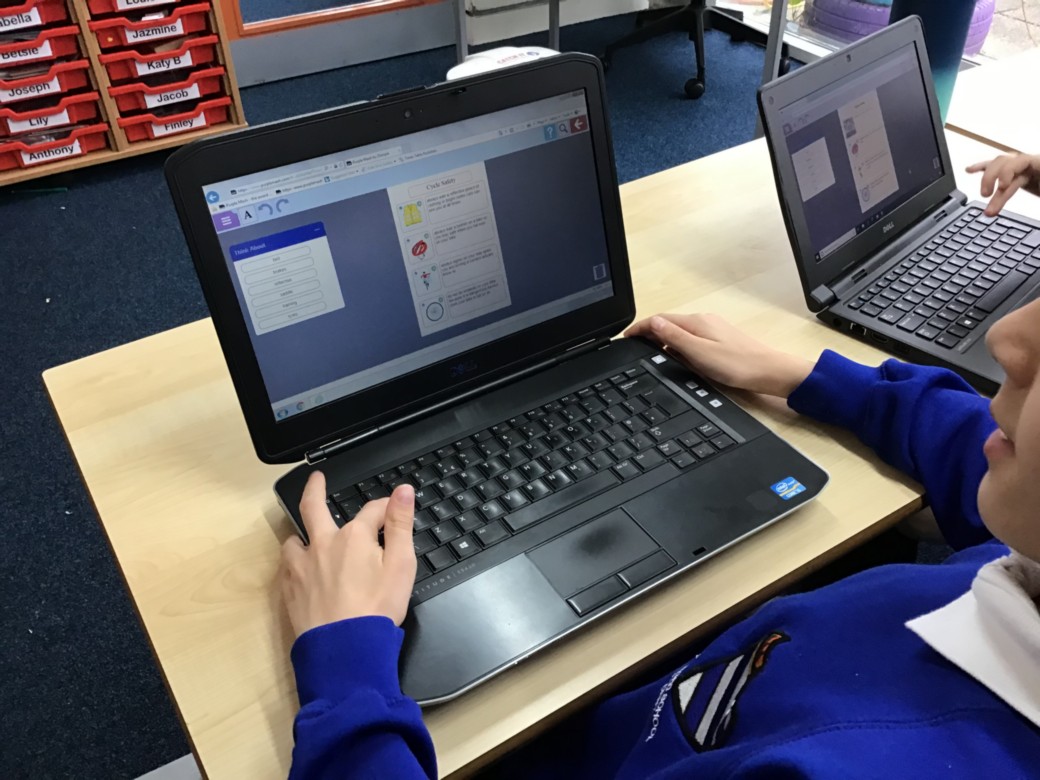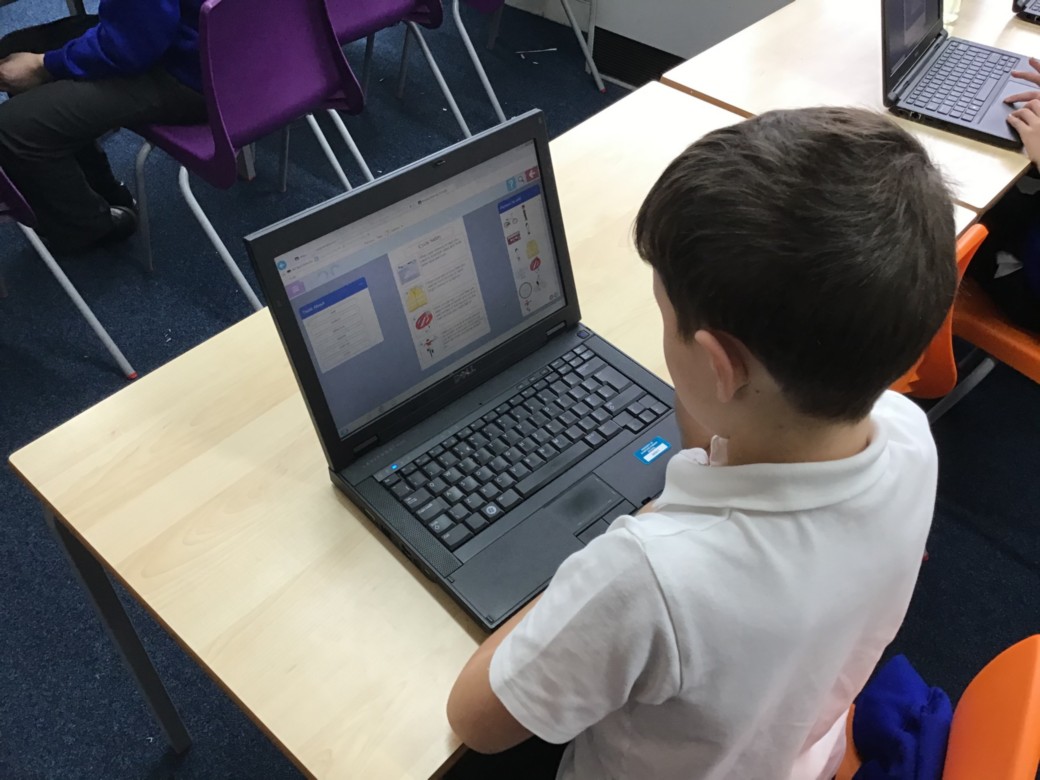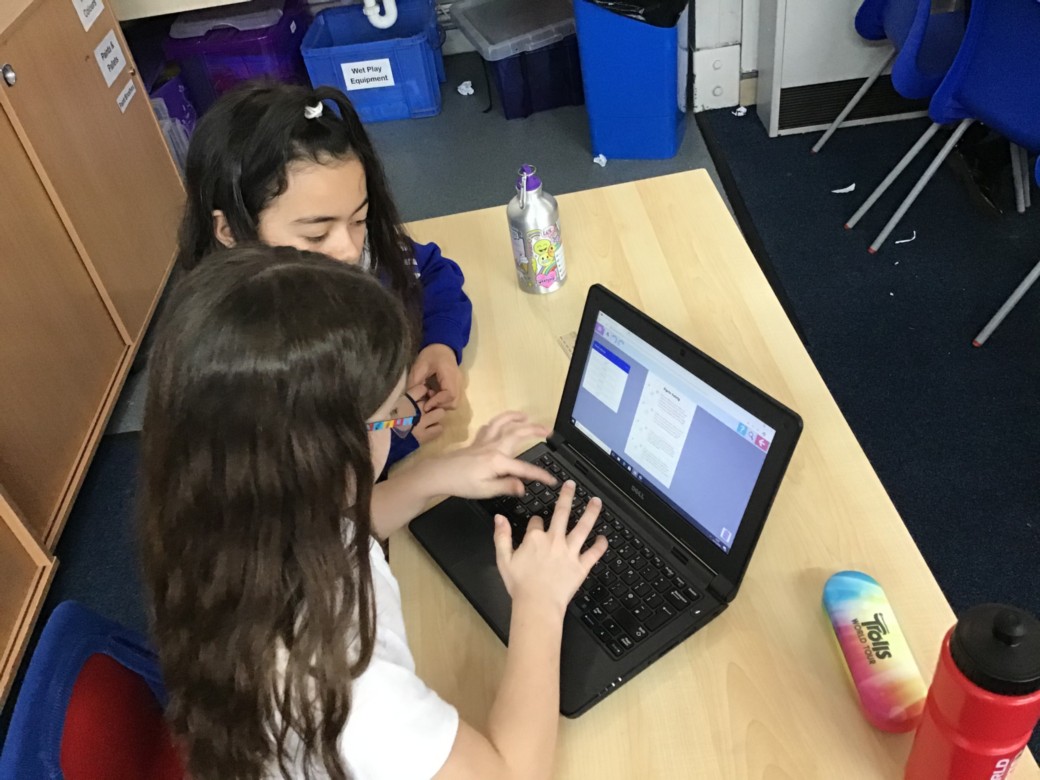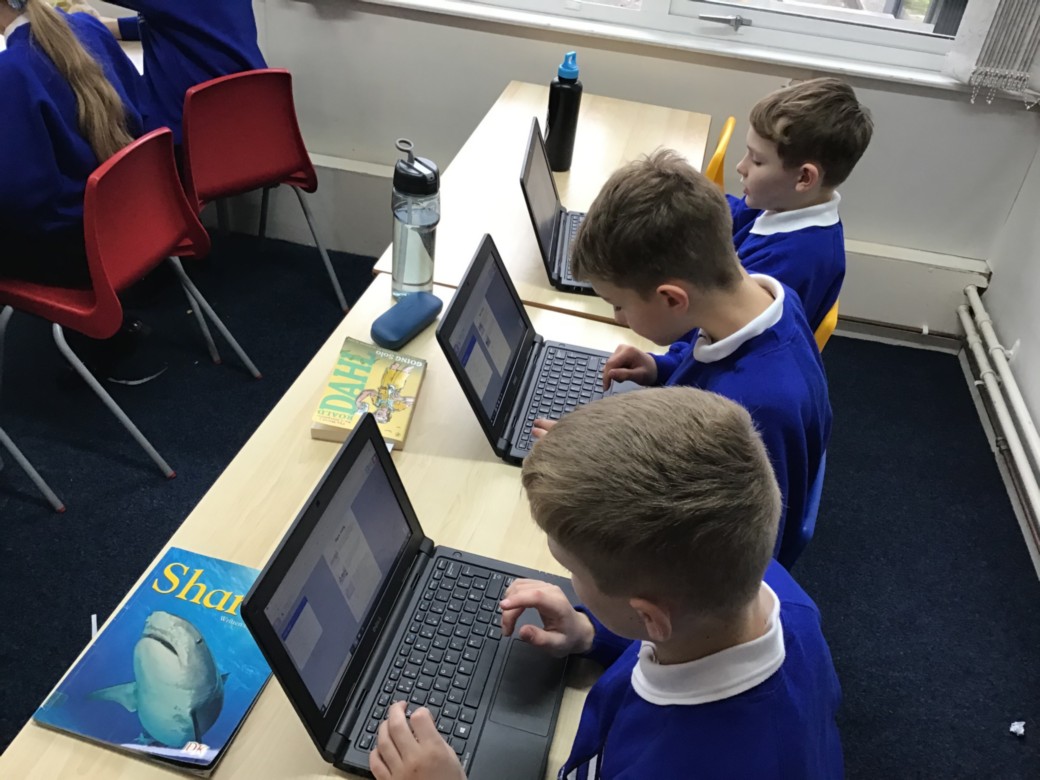 Road Safety
Seedlings and Sunflower Class
Children learnt about ways to keep safe and how to cross the road safely as part of 'Road Safety Week'. They painted road safety signs and labelled the pictures.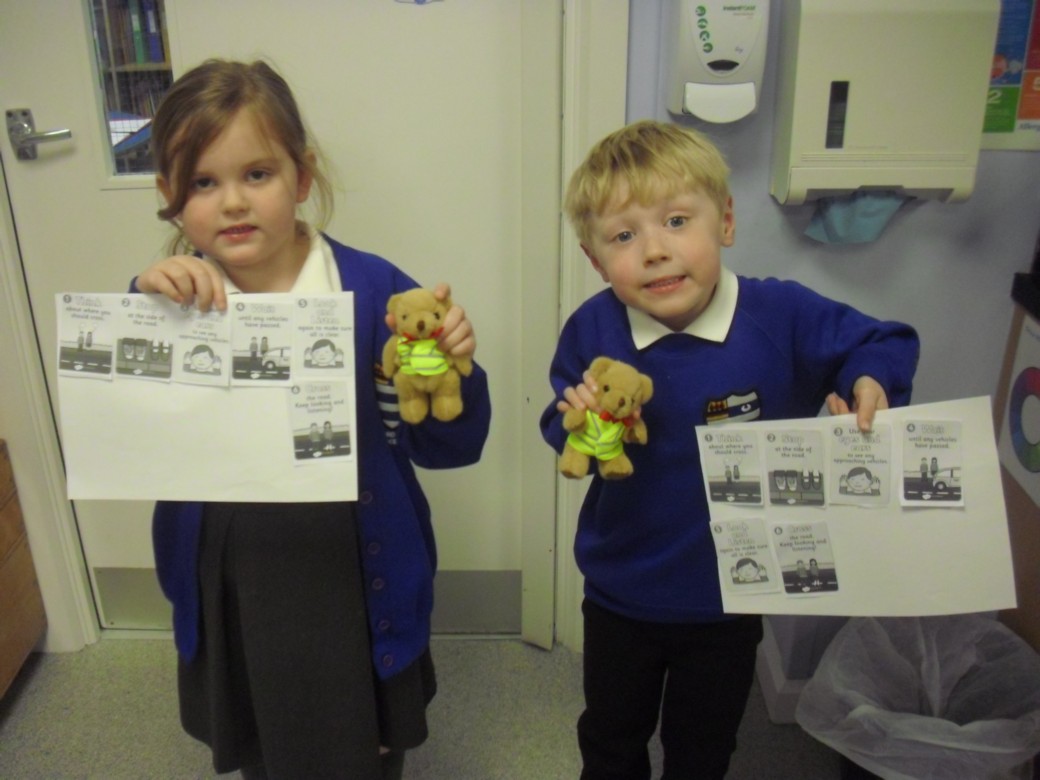 Juniper Class
As part of Road safety awareness Juniper class designed posters.
Prizes were awarded.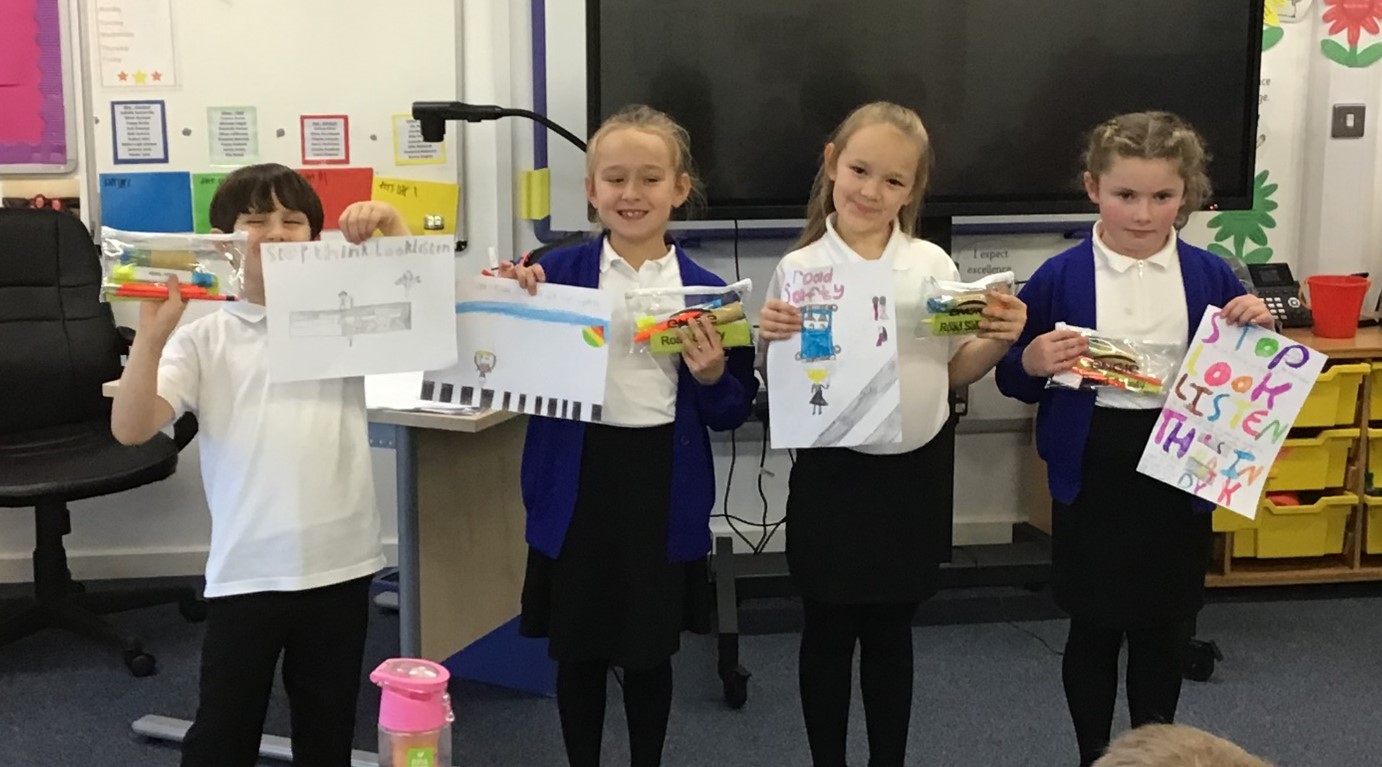 Poppy Class
As it has been road safety week we have been looking at how we can stay safe when the nights are getting darker. We played an online game where we looked at whether the people could be seen or not.
After that we made our own posters about how we should be fluorescent in the day and reflective at night.
We were very lucky as we were able to take things home with us to help us stay bright and be seen.
Anti-Bullying Week
Seedlings and Sunflower Class
For Anti-Bullying Week children have discussed different bullying scenarios and what they could to do.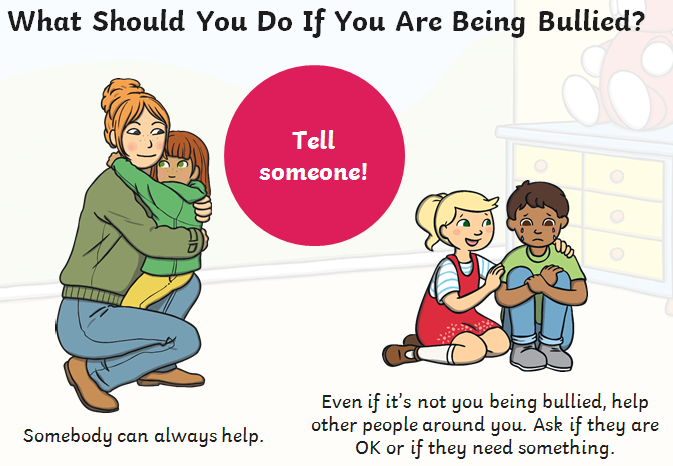 EG "Tell them to stop."
TT "Play a game together."
CP "Say kind things to people."
RS "Don't make fun of people it's not kind!"
AD "Tell a grown up, your mummy."
JC "Don't push people!"
Poppy Class
As it was anti-bullying week we have been looking at what bullying means. Sometimes people can be rude or mean to you…..but there is a difference between this and bullying. Bullying is where it is not a one off event but happens constantly over a length of time. The children then looked at the different ways that people can bully others and reasons why someone might feel the need to be unkind to others by bullying them.
Lastly we thought about what we should do if we are being bullied, we see our friends being bullied or we see our friends bullying others.
We made posters to show what we have learnt. Are they great?
Odd Socks
Wearing our odd socks to raise awareness about all children being different and everyone being special.
Seedlings Class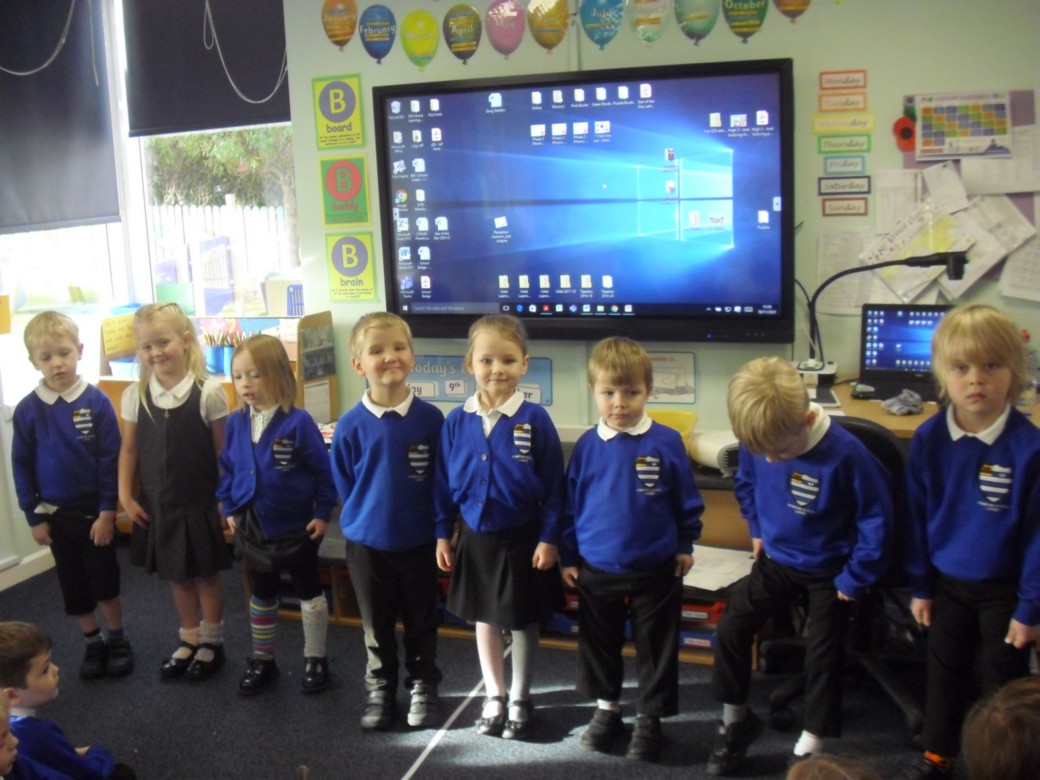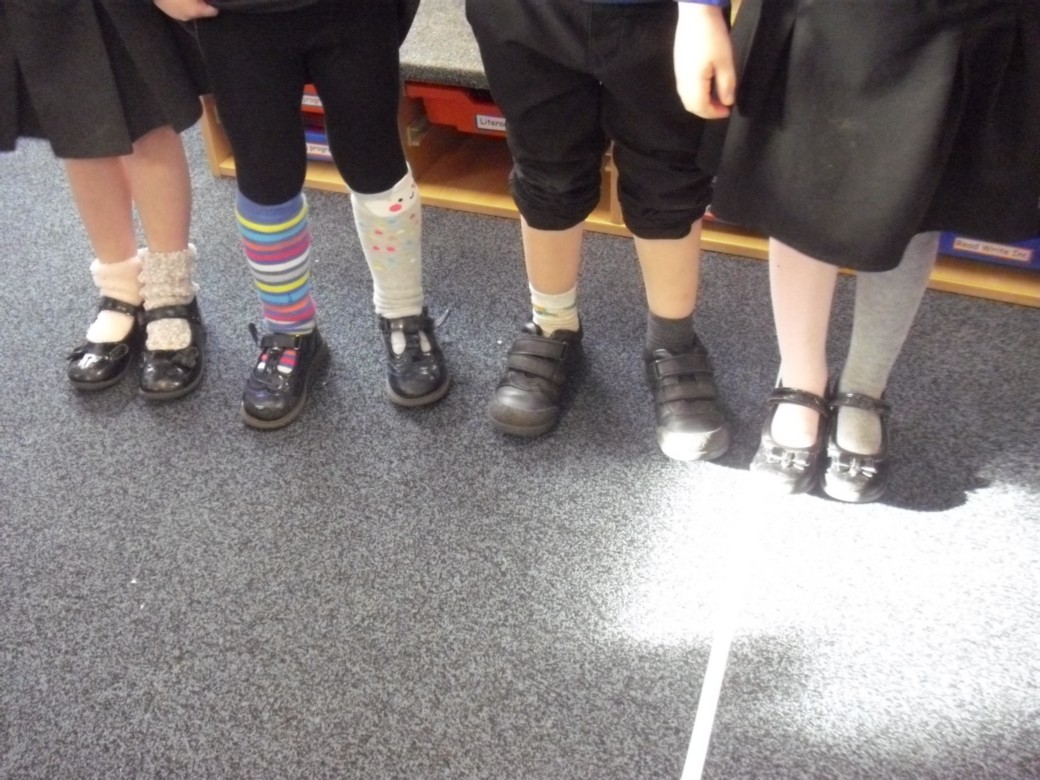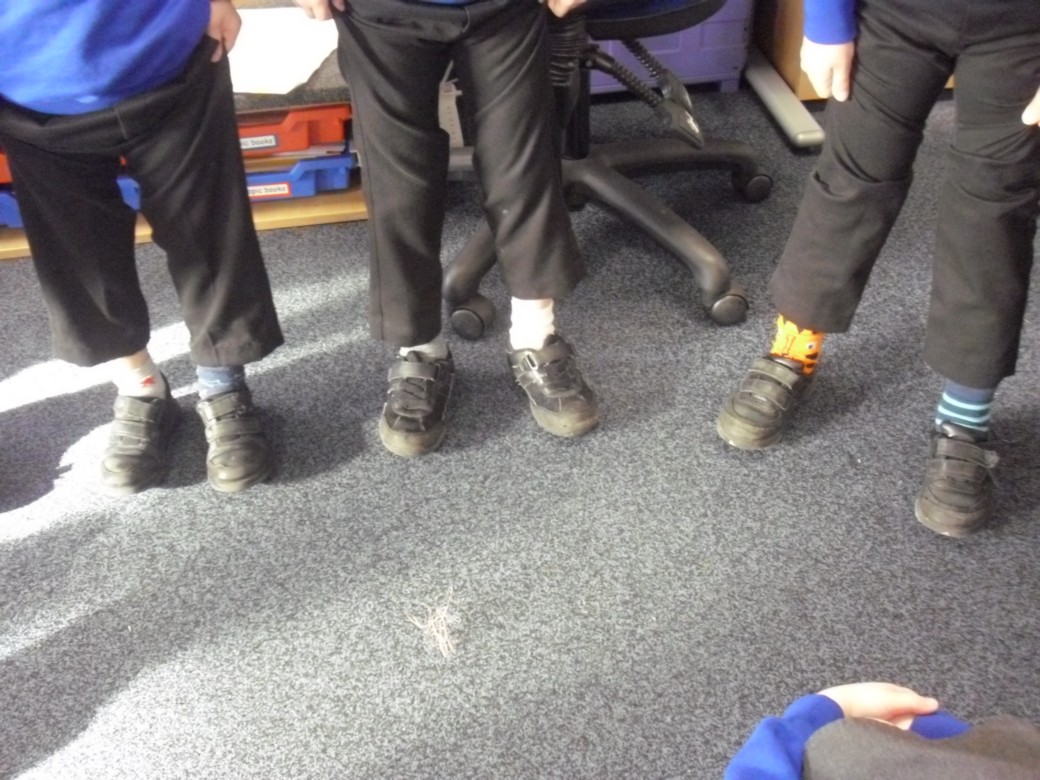 Sunflower Class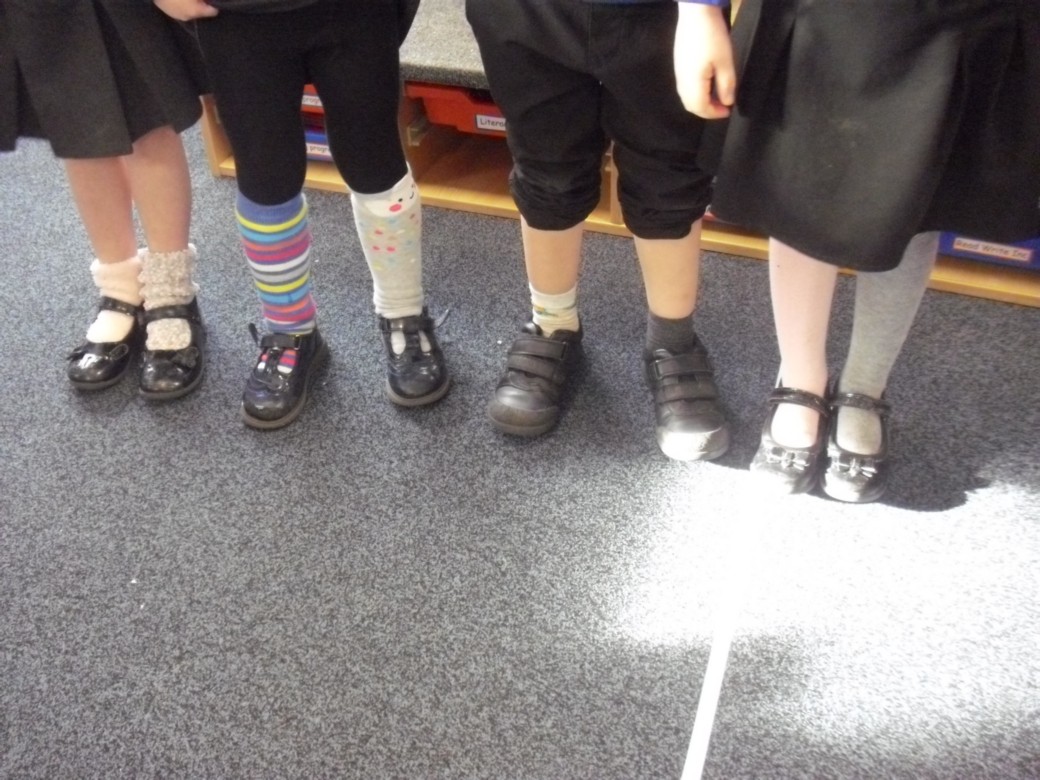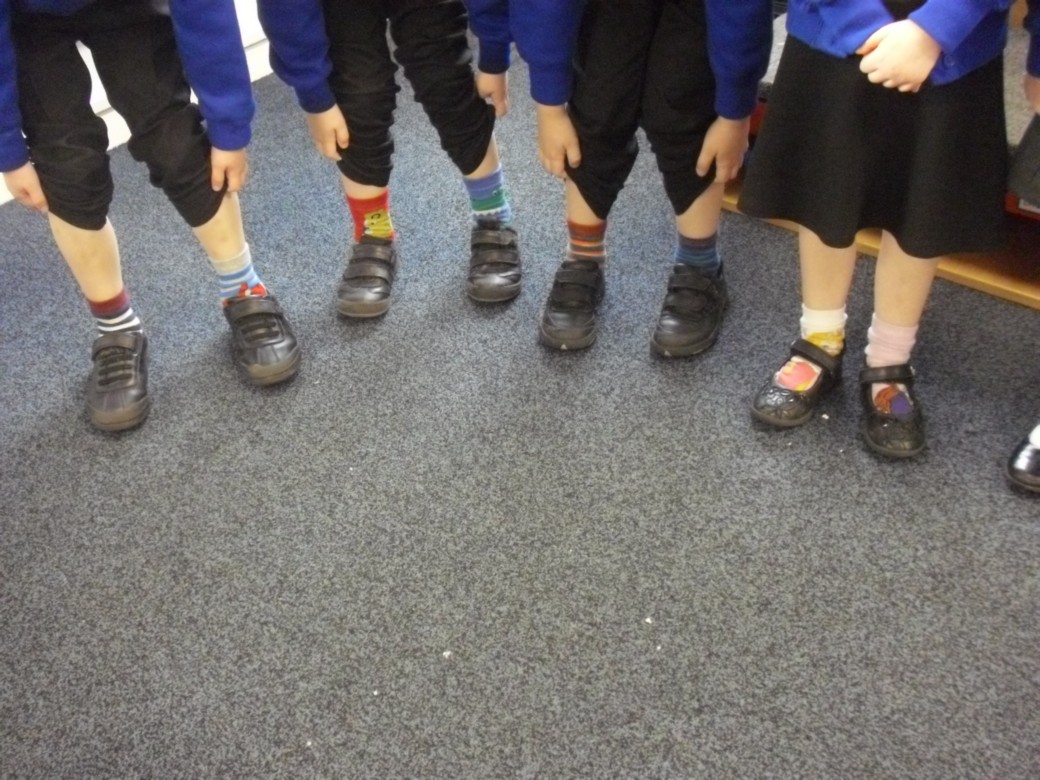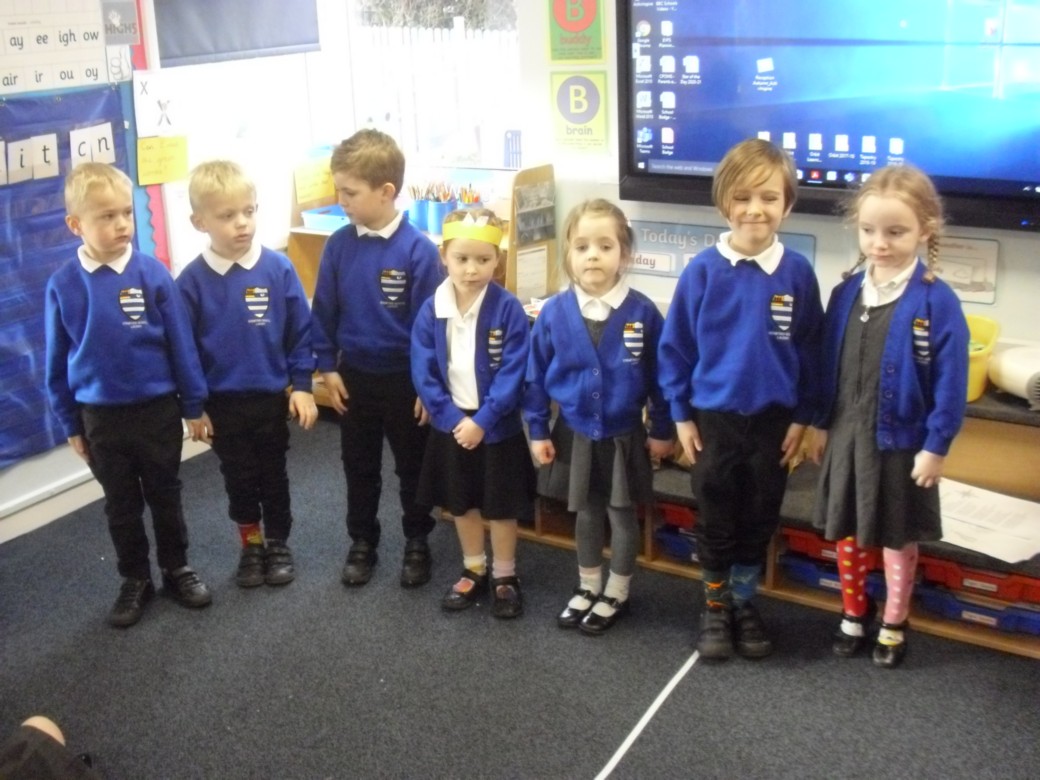 Juniper Class
Juniper class celebrating the fact we are all individuals and unique during "Odd sock day"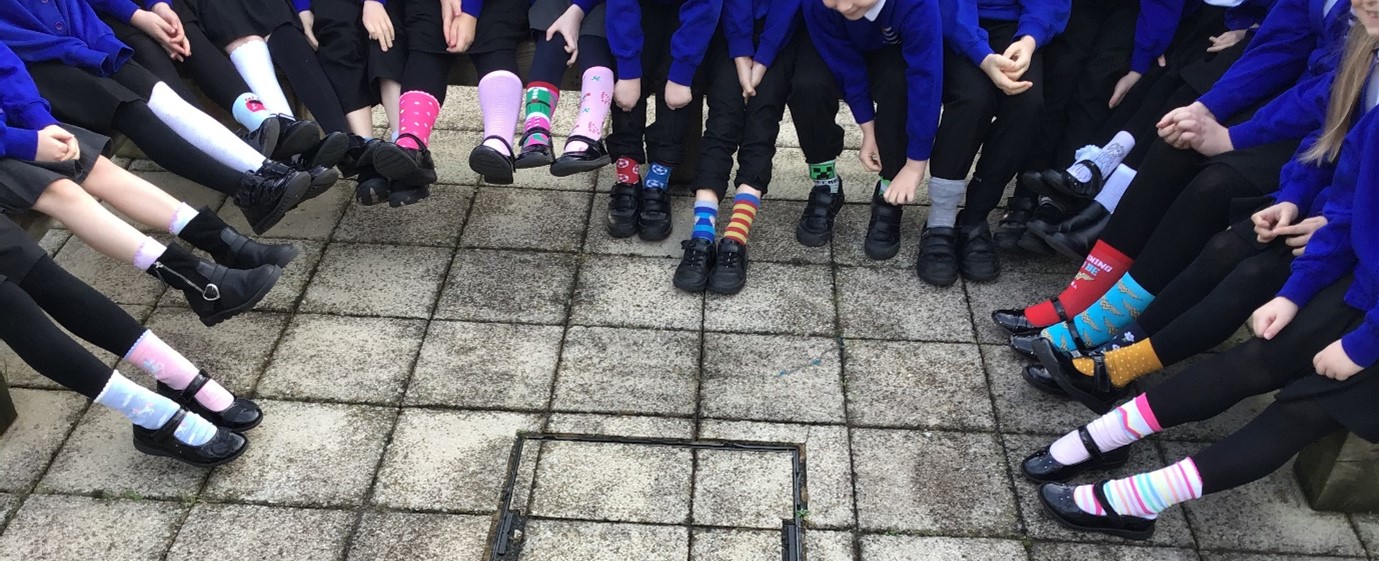 Poppies
Juniper class learnt about why people wear poppies today.
We created our own poppy wreaths.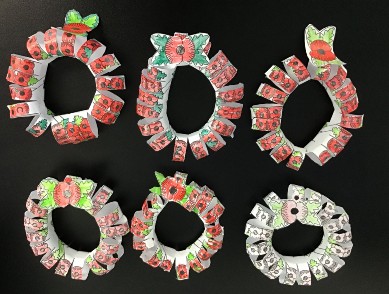 Poppy Class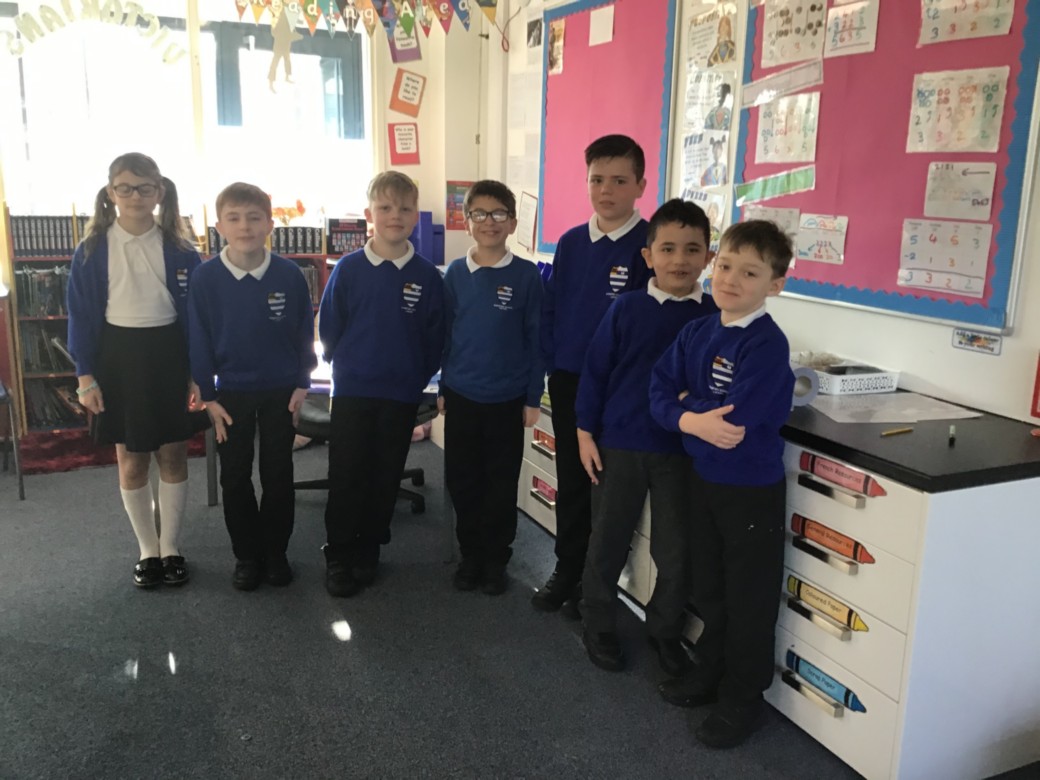 As it was parliament week, Bonfire week and the current government have recently been in the news about the new Covid restrictions this was an ideal time to learn about the Government.
The children learnt how Parliament is split into 3 – The Monarch, The House of Lords and The House of Commons. They then found out about the difference between Parliament and the Government. To show this we looked at which house had the most seats taken in the classroom. We then chose a Party Leader who chose people to help him make decisions. Each person was given an area to be in charge of: education; health; finance; employment; transport etc. We then thought about what the real Government would be discussing and which of our ministers would be responsible for this.
Barley Class
in Barley Class we have been finding out all about how the UK Parliamentary System works. We discussed the role of the House of Commons, the House of Lords, the Monarchy and how they work alongside each other. We also learnt about how a petition or idea becomes law.
---
We looked at the Youth Parliament and how children's ideas and opinions are important in shaping our future. Here is the link to Find Out More.
These are the issues that we would like to get involved with and help to make a change for our future;
recycling and banning single use plastics
renewable energy
stop factories from polluting our oceans
stop deforestation - for every tree that is cut down, three more need to be planted
harsher consequences for animal abuse and mistreatment
ending child poverty
As part of Parliament week some pupils in Barley class had a virtual meeting with our local MP Martin Vickers. The questions they asked were generated by the whole class and then fed back to all pupils with a fantastic discussion about Parliament- well done Year 6!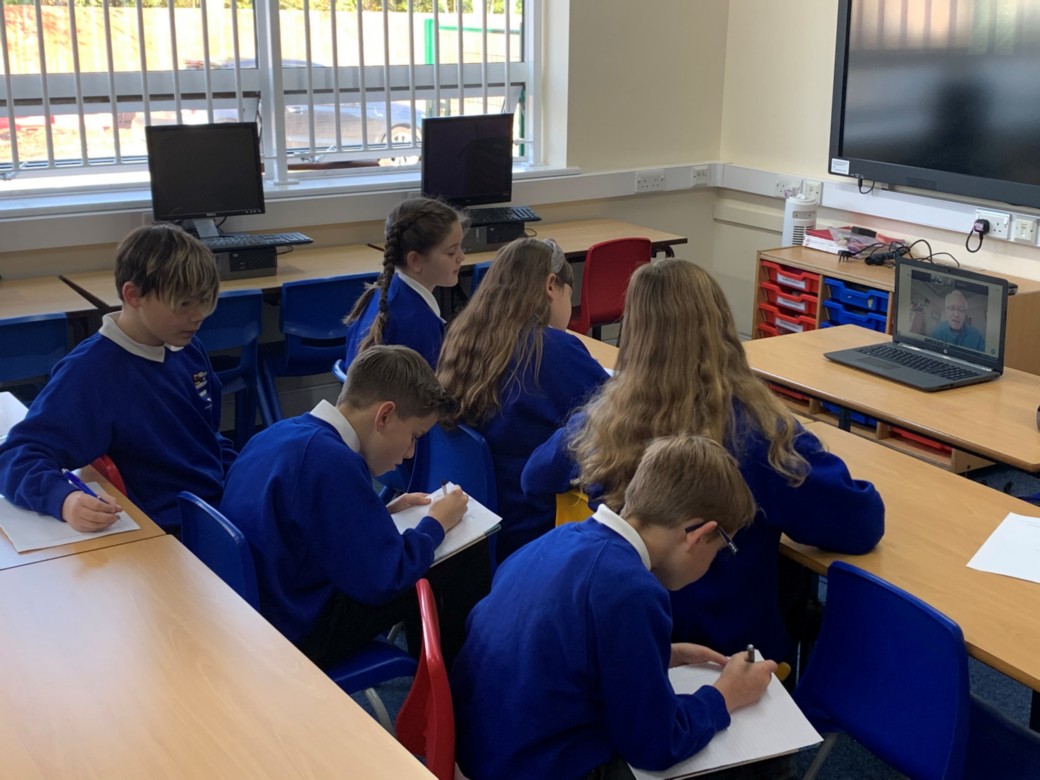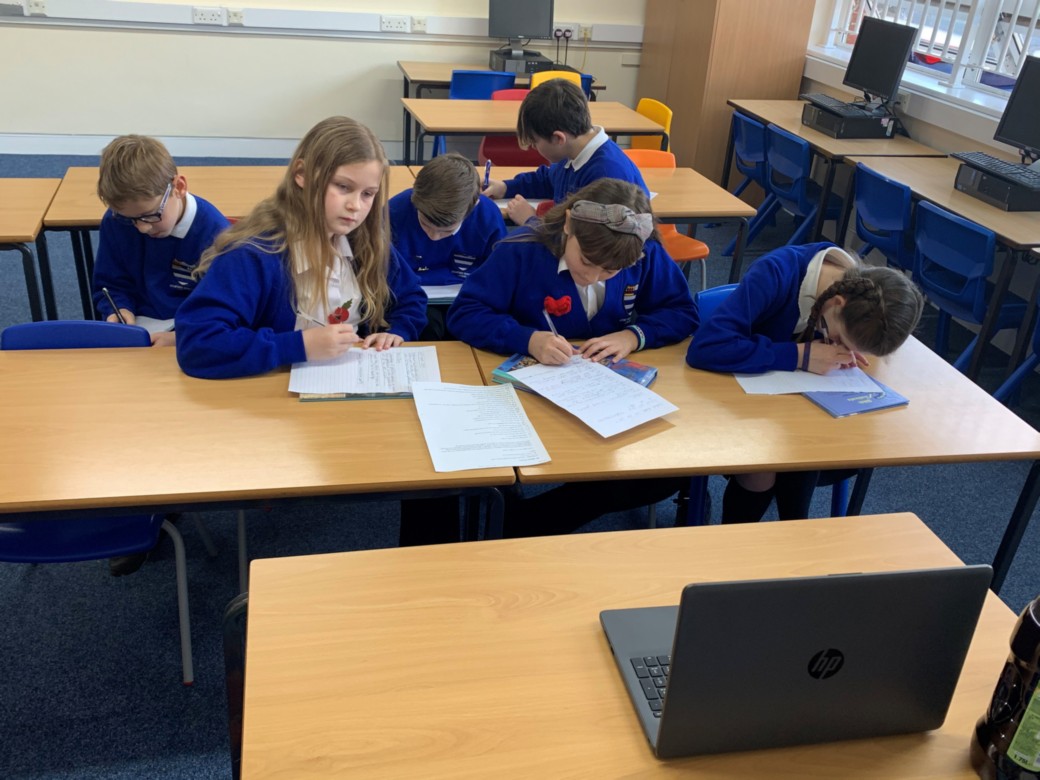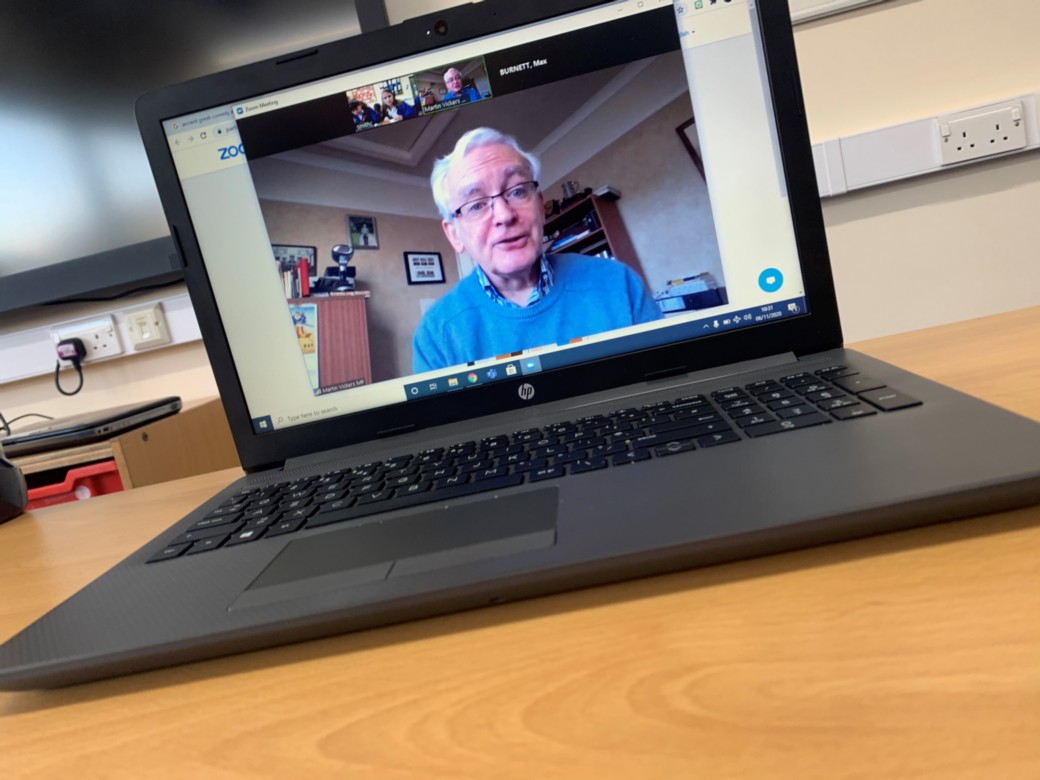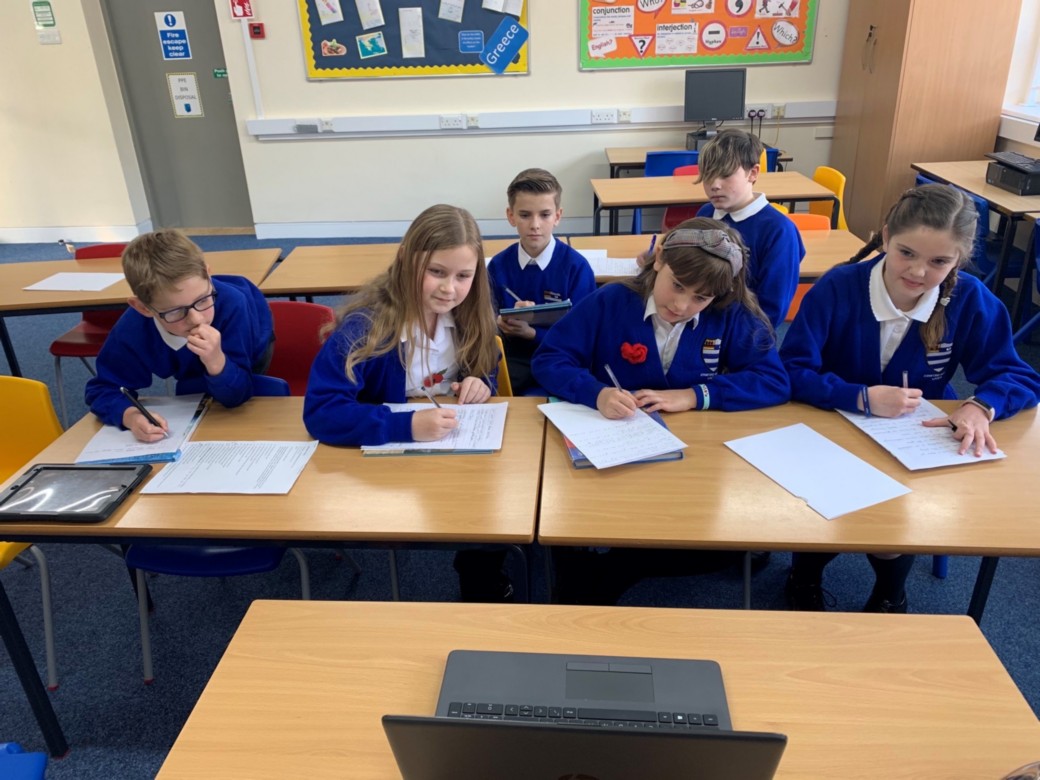 Bonfire & Firework Safety
On Bonfire day KS2 had a zoom conference with the Fire service to talk about how we can keep safe. They children enjoyed talking to the ladies from the fire service and had lots of questions to ask them.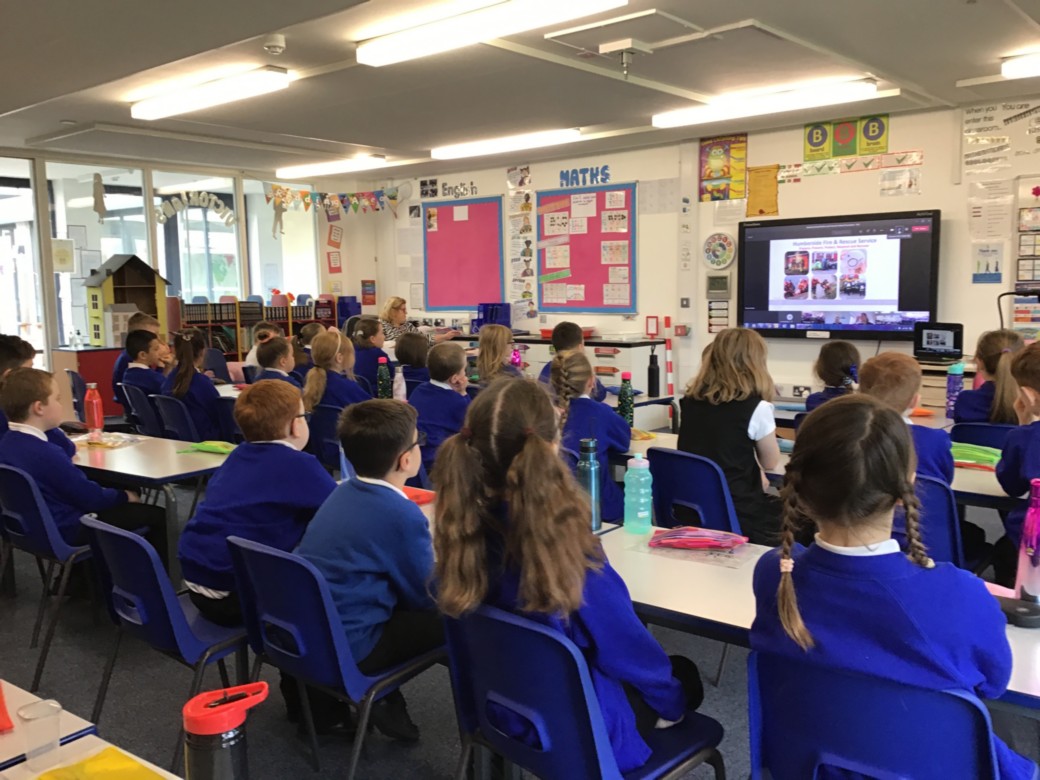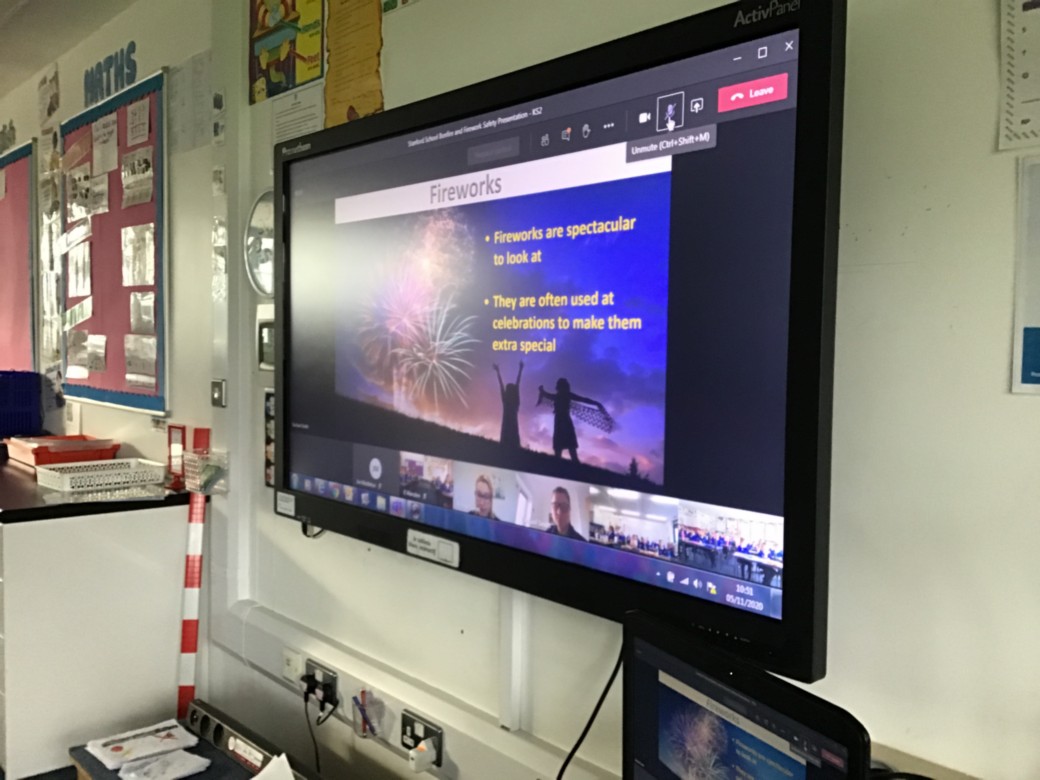 Big Talk
Sunflower CLass
Pupils voice following our 'Big Talk' visit about ourselves, our bodies and who would be a trusted adult.
MH - The questions were good and I got them all right.
EA - Talking about when we do and don't do things like not wearing clothes to school was funny!
LB - The 'thumbs up or down' was a good game.
LP - The pictures were good, it helped me learn.
LB - I learnt about who would be a trusted adult.
Poppy Class
On Monday we had visitors from Big Talk Education who came to educate the children about our growing bodies, puberty, pregnancy, babies and belly buttons.
The children were very well behaved and had lots of questions to ask. They were very sensible and were very good at using scientific words for our bodies and the processes we go through when we grow.
Here are some of the facts that the children gave after the talk.
"I have learnt that I don't have to have a baby if I don't want to."
"I have learnt about how we have babies and how they start small and then they grow and grow until they make a baby bump and that is how a baby is made."
"You can choose how many babies you can have."
"Both boys and girls have puberty. Girls have periods and boys get bigger muscles."
"Girls grow taller as they start puberty first but boys catch up later."
"I have learnt that when babies are born doctors cut off their tube and that is how a belly button is made."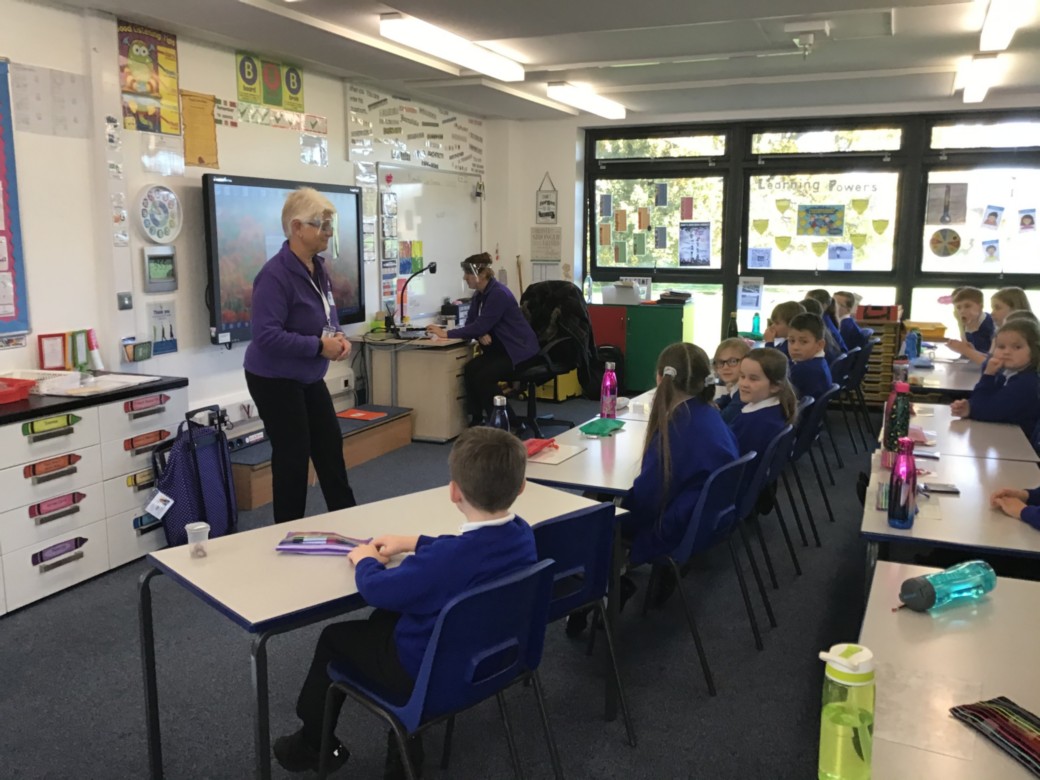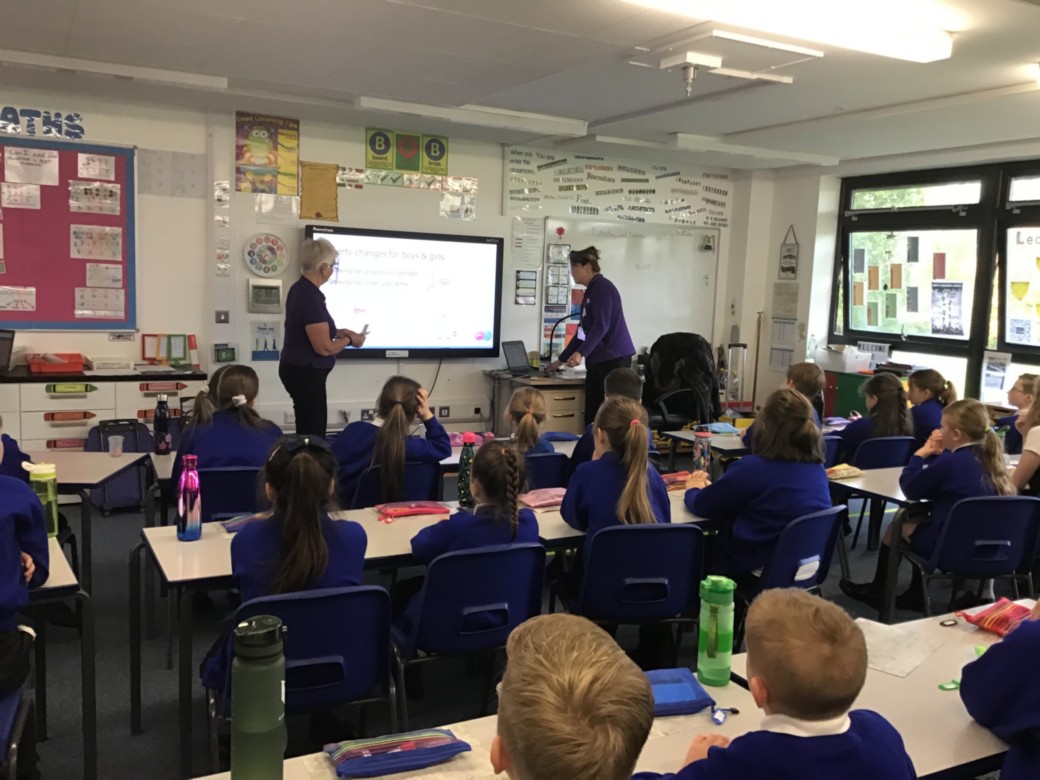 Helping Hands
Following watching The big anti bullying assembly, we explored who we could ask for help from. As a class we came up with lots of ideas. Everyone then identified their own top five people they could turn to if they need help or advice.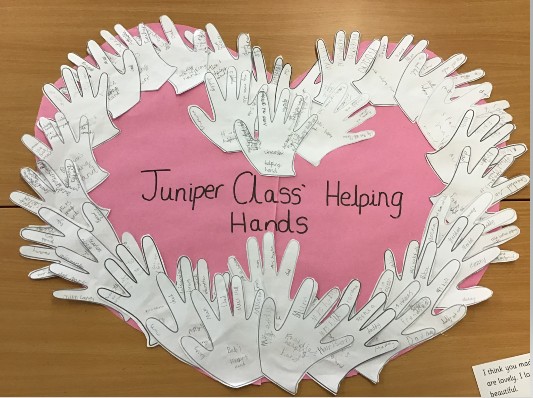 Halloween
In Barley Class we have had a wonderful day full of mystery maths challenges, arts and crafts.
There have been some rather wonderful, but frightening costumes too!
Road Safety Awareness Week
We will be taking part in Road Safety Awareness Week later this term and have links with the local PSCO and Road Safety Officer to support this important message..
Road traffic collisions increase by 20% in the fortnight after the clocks go back. We have lots of different resources to share with our pupils about ways to keep safe.
We are planning competitions and have some freebies (bike lights, reflective zip pulls, stickers etc) to share too from Mr Cullam, NEL Road Safety Education Officer.
I wonder… What can we do to make a difference?
One million species of animal will be extinct in the next 100 years if we don't act now!
Barley class recorded their thoughts on this important topic.
Keeping ourselves safe on the internet
Barley Class discussed the dangers of chatting to strangers online. We watched a shot video about a girl named Lucy who spoke to a stranger online. Whilst watching we raised our 'DANGER' Paddles to show that there was a danger and she could have done something to change this. Following this we created our own video discussion on the dangers of the internet and how we can keep ourselves and others safe.
Anti-bullying Week
Sunflower Class watched a special assembly about anti-bullying.
They all held up their hands and together they said 'Put a stop to bullying!'
They talked about the different kinds of bullying and who they could tell if they needed help.
E- I would tell my Mummy, she would help me.
A- My Daddy would help me if I was upset.
C- I have a special friend who I could talk to.
R- My Granny could help me if I was feeling worried.
S- My best friend at school could help me.
H- If someone is being bullied, then they should tell a teacher.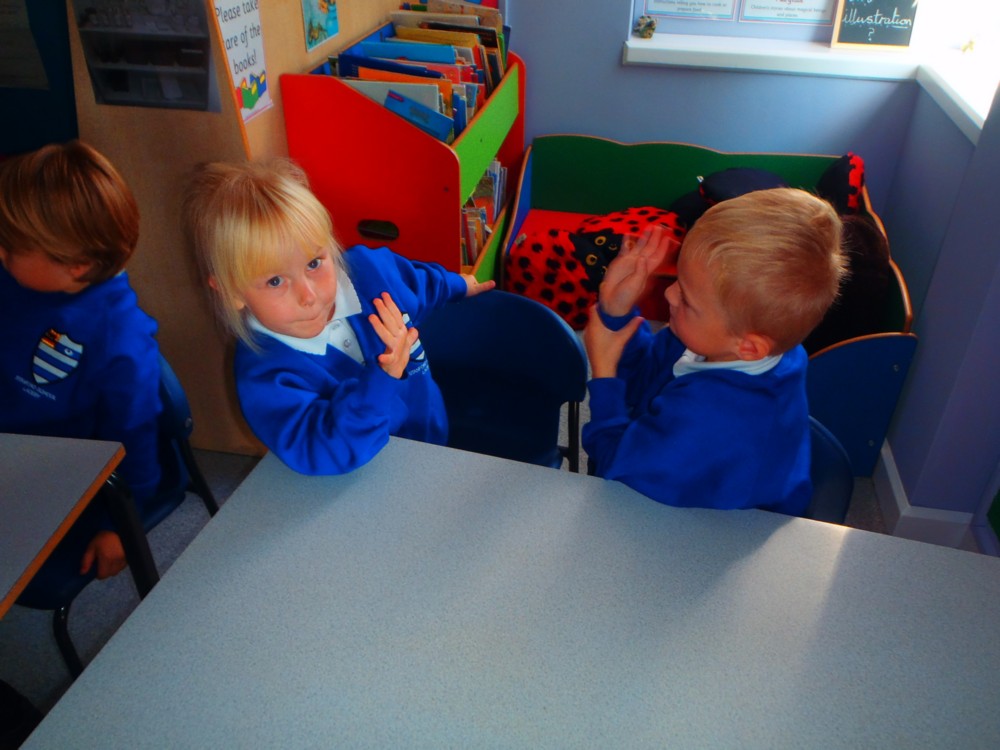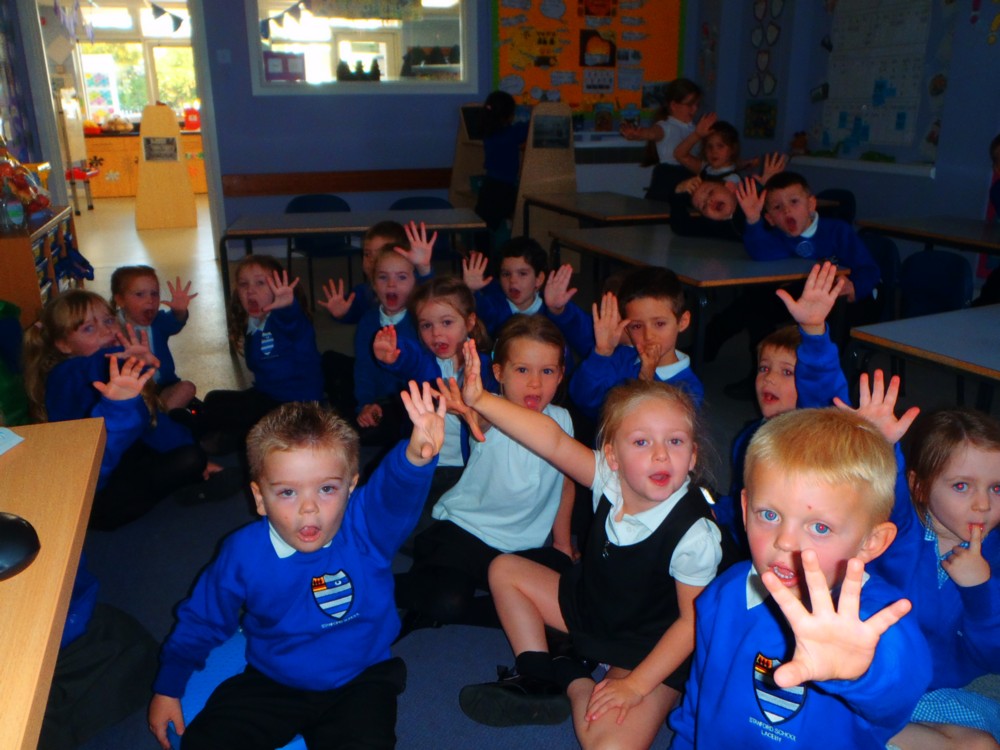 Macmillan 'Coffee Morning' Event
As ever we are being resourceful and thinking about how we can adapt our lives and carry on regardless. Normally we would be performing in person but this year we will be celebrating this wonderful organisation virtually.
Seedlings
Seedlings took part to raise funds for Macmillan by designing and colouring a cupcake sticker and singing a sign language song 'Hands in the air'. We certainly did a great job!
Pumpkin Class
Poppy Class
We can't sing but we can definitely sign, so grab a coffee, get a cake and "you're gonna hear us roar".
Barley Class
As ever we are being resourceful and thinking about how we can adapt our lives and carry on regardless. Normally we would be performing in person but this year we celebrated this wonderful organisation virtually. We can't sing but we can definitely sign to 'Dance Monkey'
Barley Class
Barley class celebrated Macmillan Coffee Morning by designing and then making their own Cake Badge to wear. We also enjoyed a cake and drink to celebrate the world's largest coffe morning!
Virtual Assembly
Our Head Boy and Head Girl delivered our virtual assembly on Friday for Macmillan Coffee morning. They shared with the whole school how Macmillan came about and how the donations received from families help those that are currently suffering with cancer- Well done for delivering a fantastic 'virtual' assembly!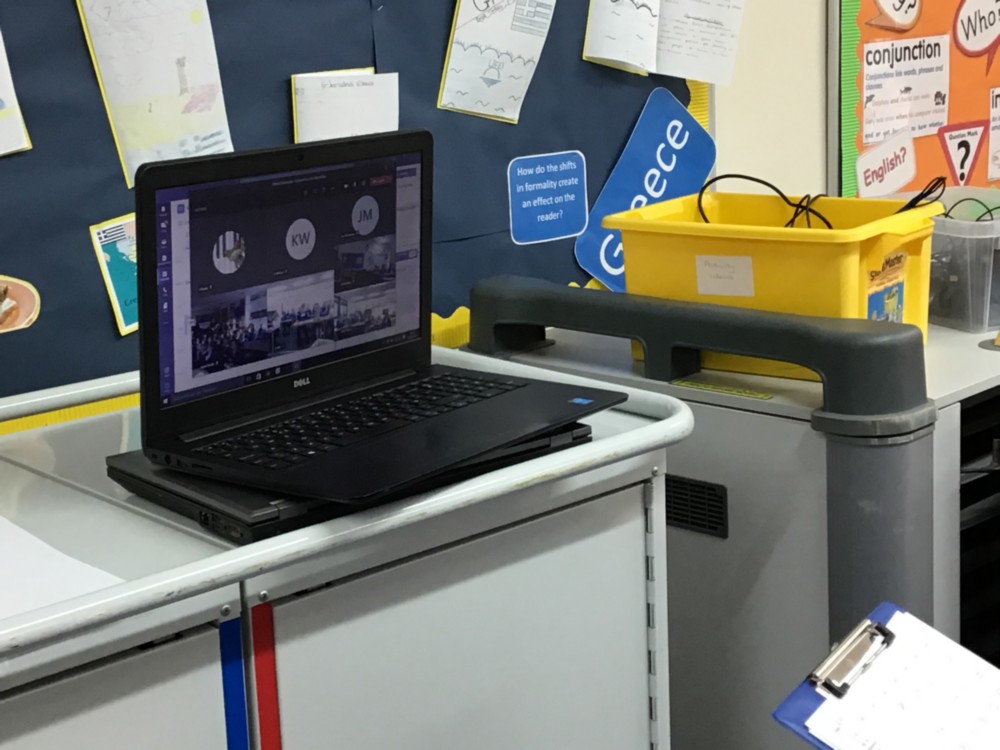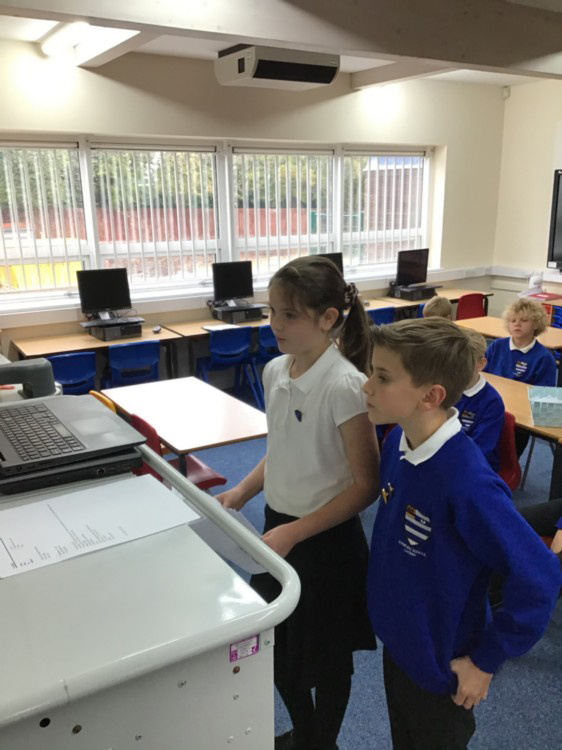 Head Pupil Nominations
Nominations for our Head Pupils this year took place virtually on Friday, 11th September. Year 6 pupils delivered amazing speeches to the whole school, via Microsoft teams! All the pupils who took part were incredible! Pupils voted in their classes, using a variety of voting techniques, including a ballot box. Results will be announced on Monday.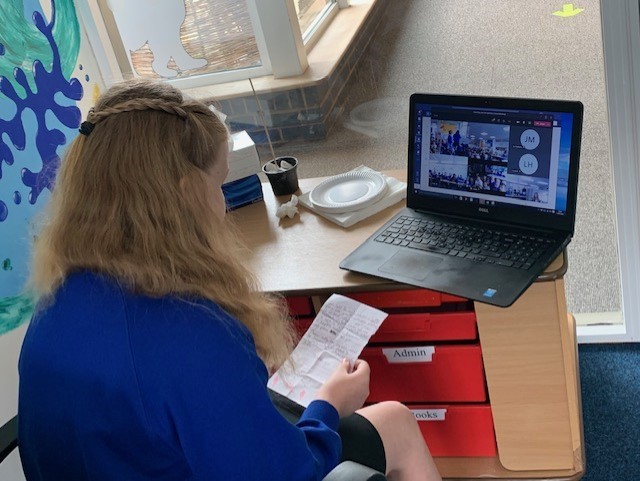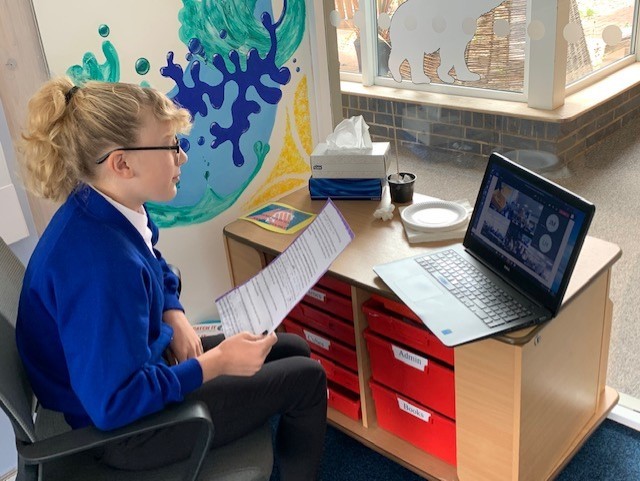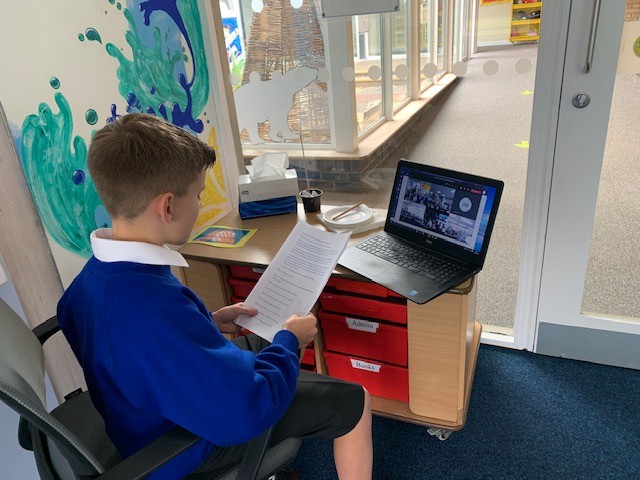 Kindness
The Duchess of Cambridge has led an assembly today discussing how kindness positively impacts on mental health and well-being.
https://www.youtube.com/watch?v=AI8ox2bX_rQ
Look at the Oak National Academy website for more assemblies with special guests.
Sports Relief
As part of Sports Relief, Year 5 pupils designed and created a range of sports circuits for the pupils to complete. They had one minute to complete the exercises- great fun was had by all!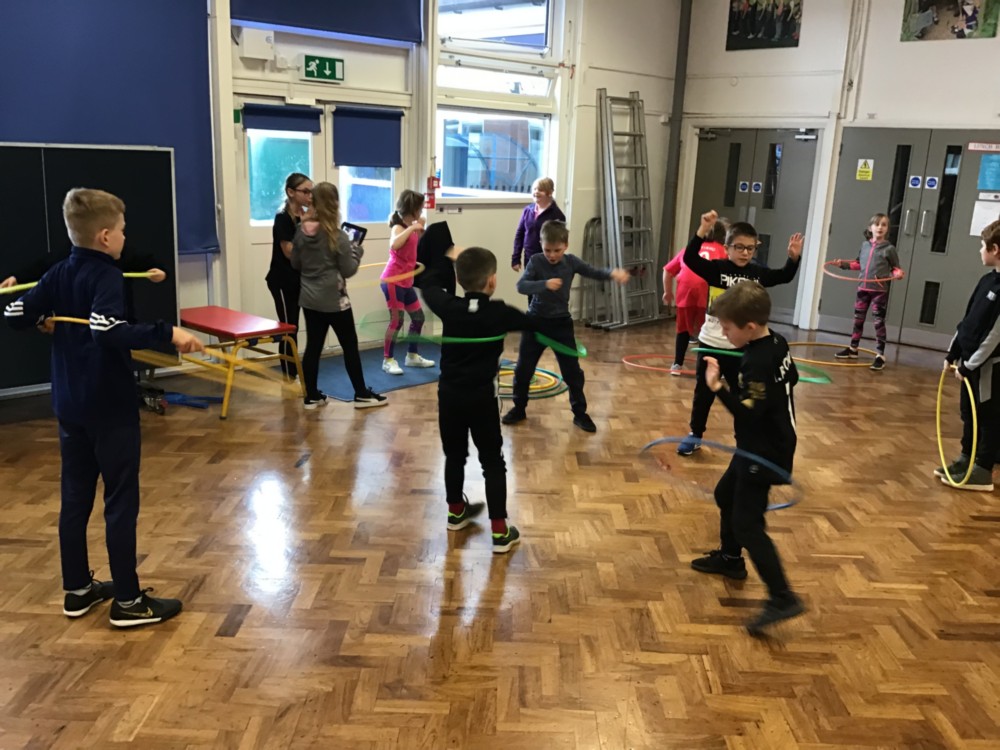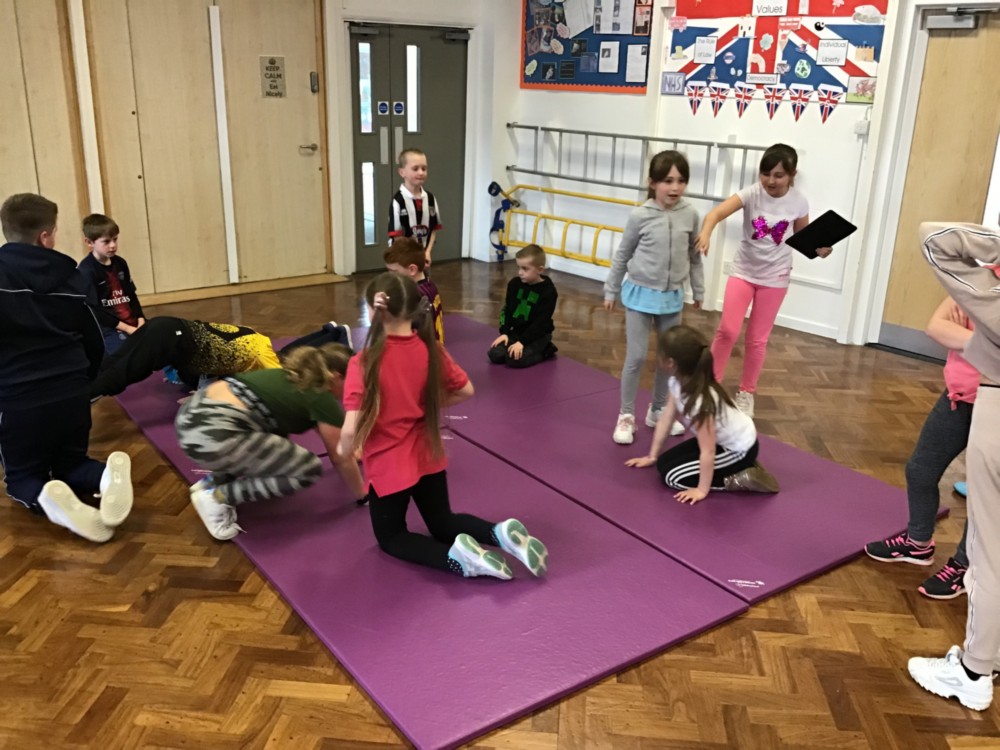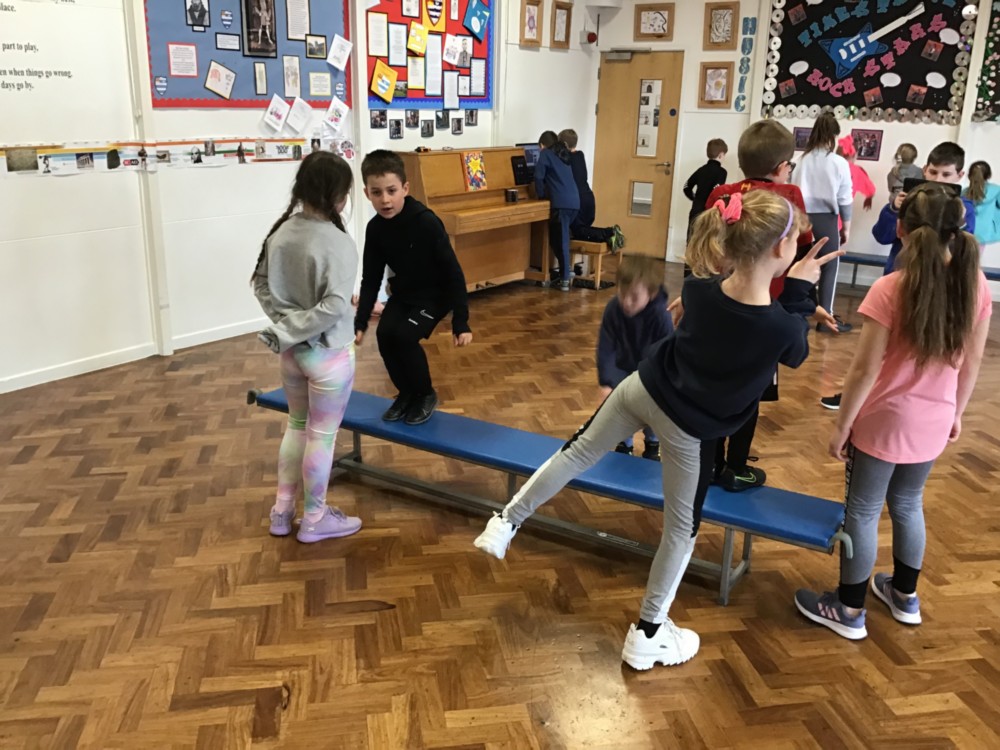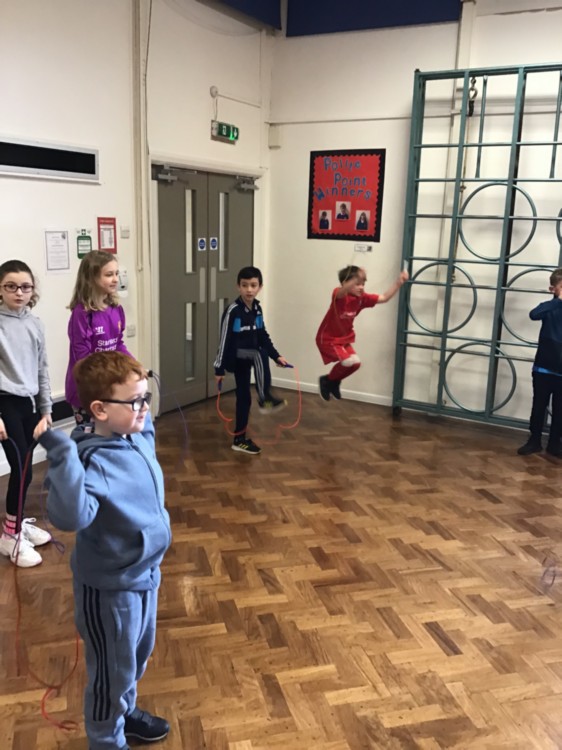 Washing our hands
Children have been embedding their hand washing skills outdoors to try and wash the germs from the rubber gloves hands. We certainly had lots of bubbles and did a great job remembering how to wash our hands.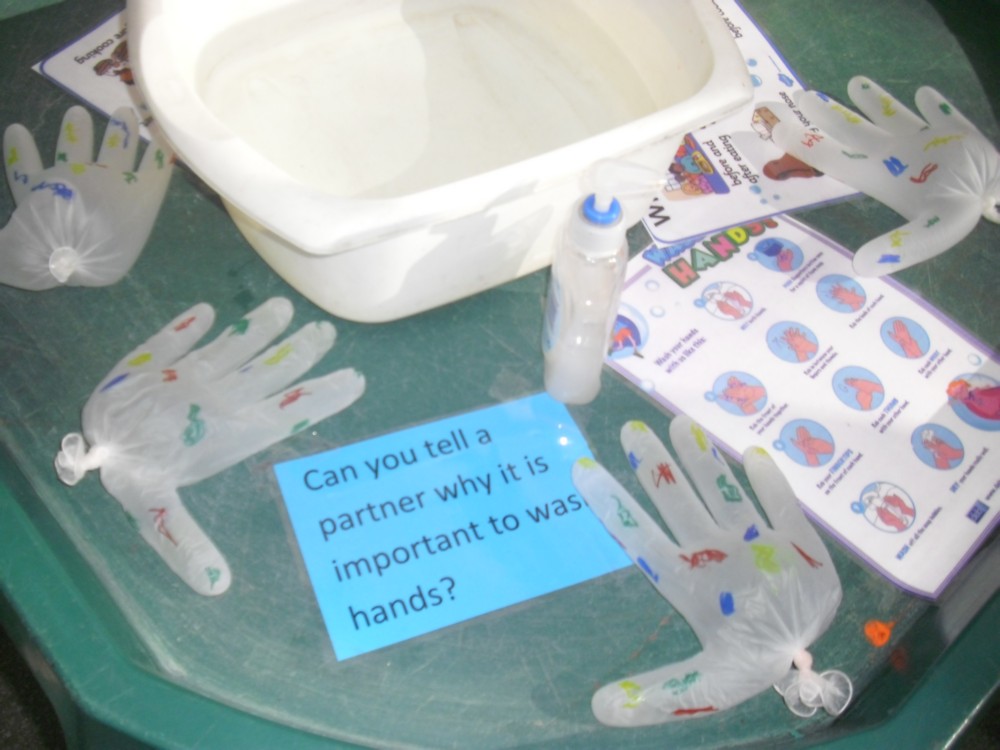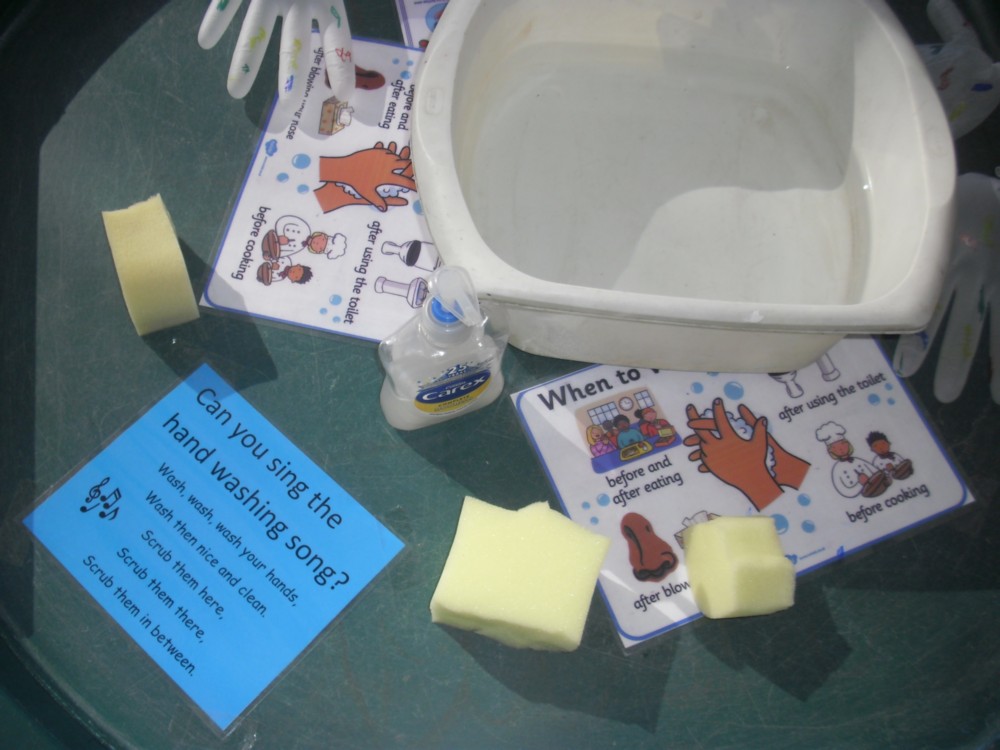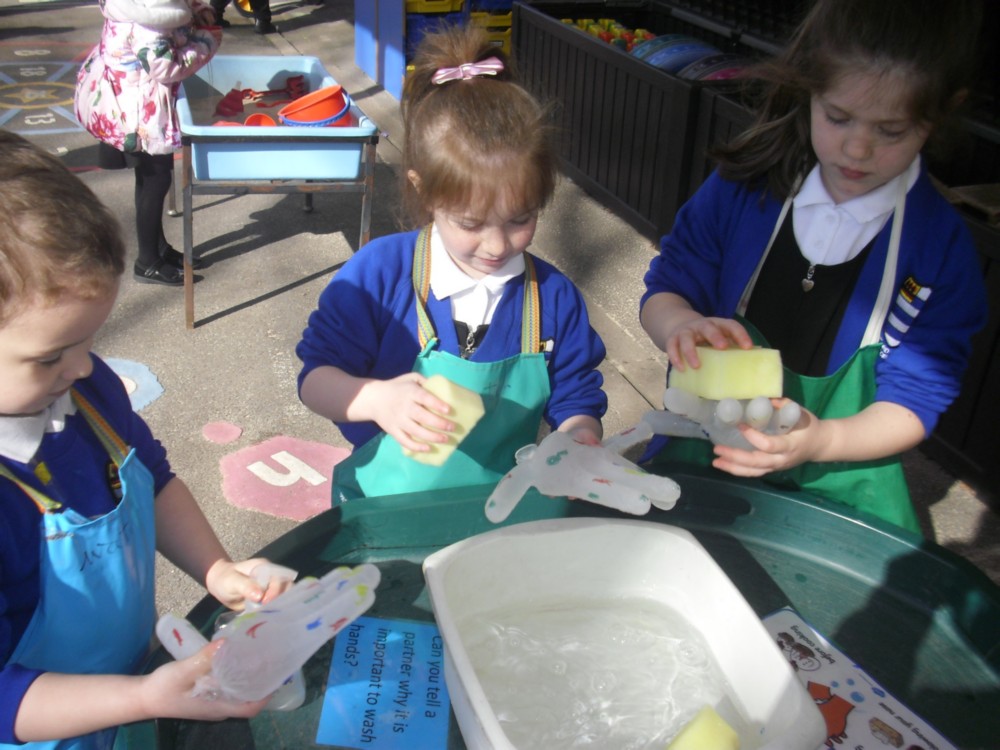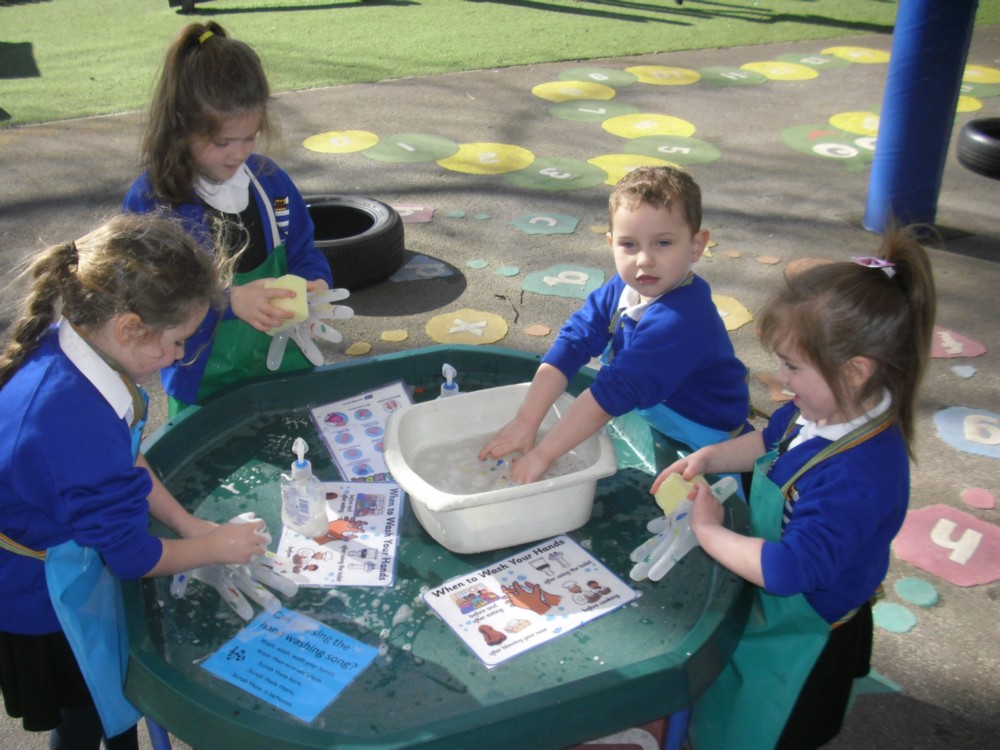 Handwashing song
Seedlings children have been learning a catchy song to help them to remember how to wash their hands!
---
Watch a different song about how to wash your hands
Safer Internet Day
The Sunflowers have been learning all about how to stay safe when they go online.
W- My dad checks my games before he lets me play them.
T- Don't tell anyone on the internet your real name and where you live- they might be strangers.
G- Ask an adult to help you find the right games for your age.
C- Don't write horrible messages online.
G- If you see something scary or not very nice on the internet, tell a grown up straight away.
B- If you put your name, age, address and what your school is called on the internet, you are telling everyone in the world your personal information.
They designed some internet safety posters, which have some very important messages.
Friendship Event
Our after-school 'Friendship Event' was a great success - the pupils enjoyed the craft, decorating a biscuit and playing fun games with their friends. Well done everyone. There was a lovely, friendly atmosphere and everyone had a super time. Thanks for your support.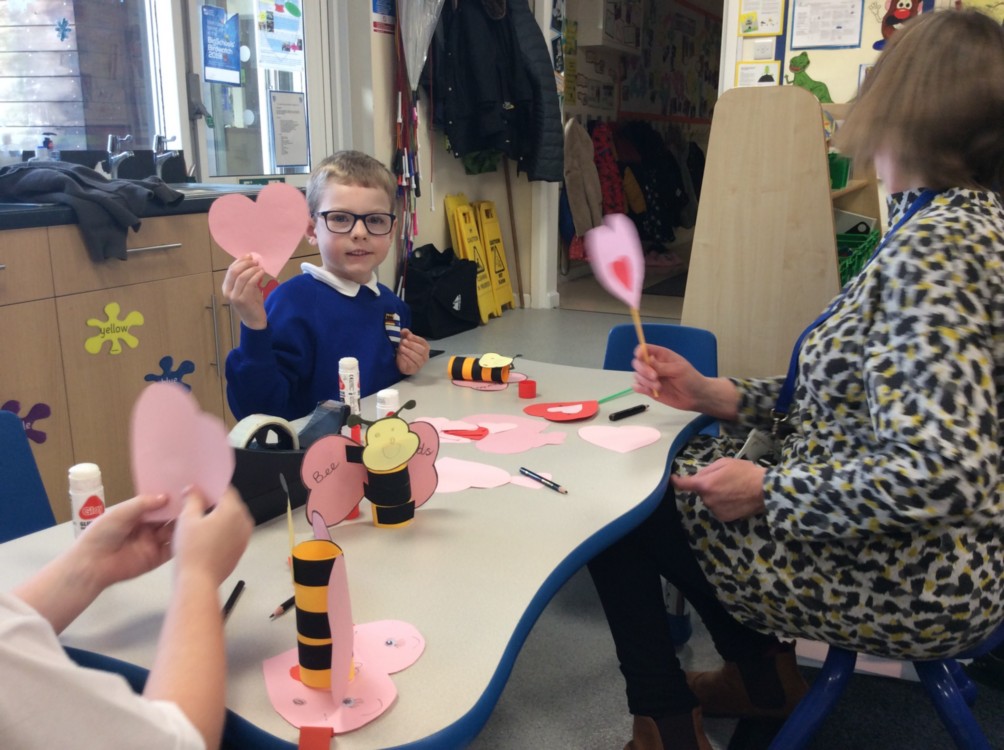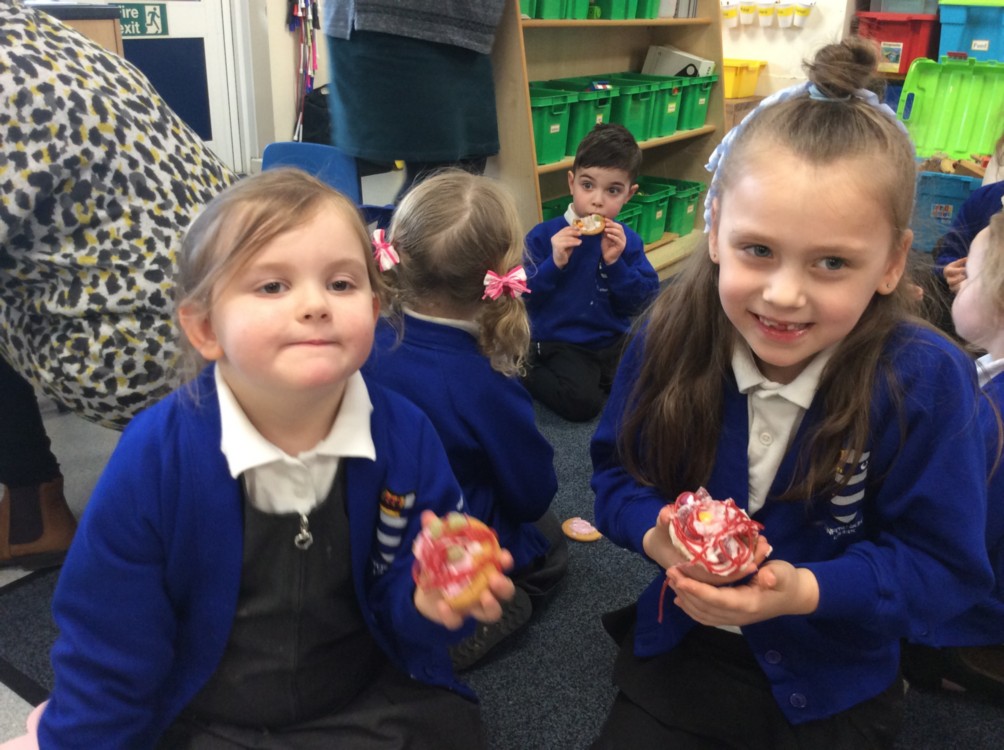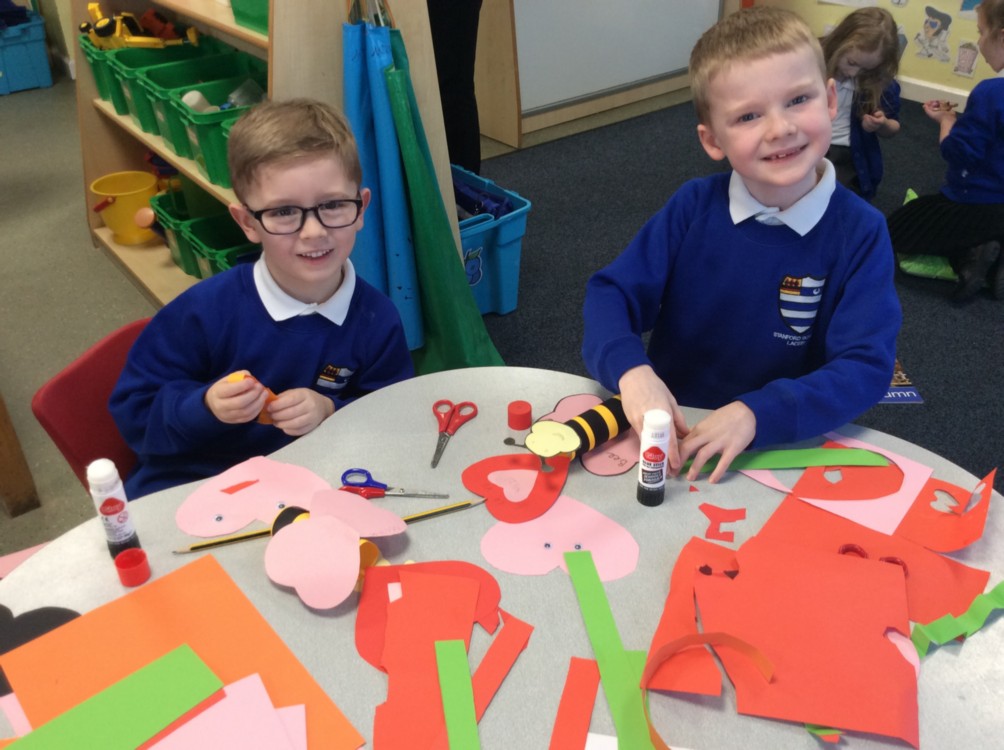 Mental Health Awareness Week
LQ: Can I recognise ways to take care of myself?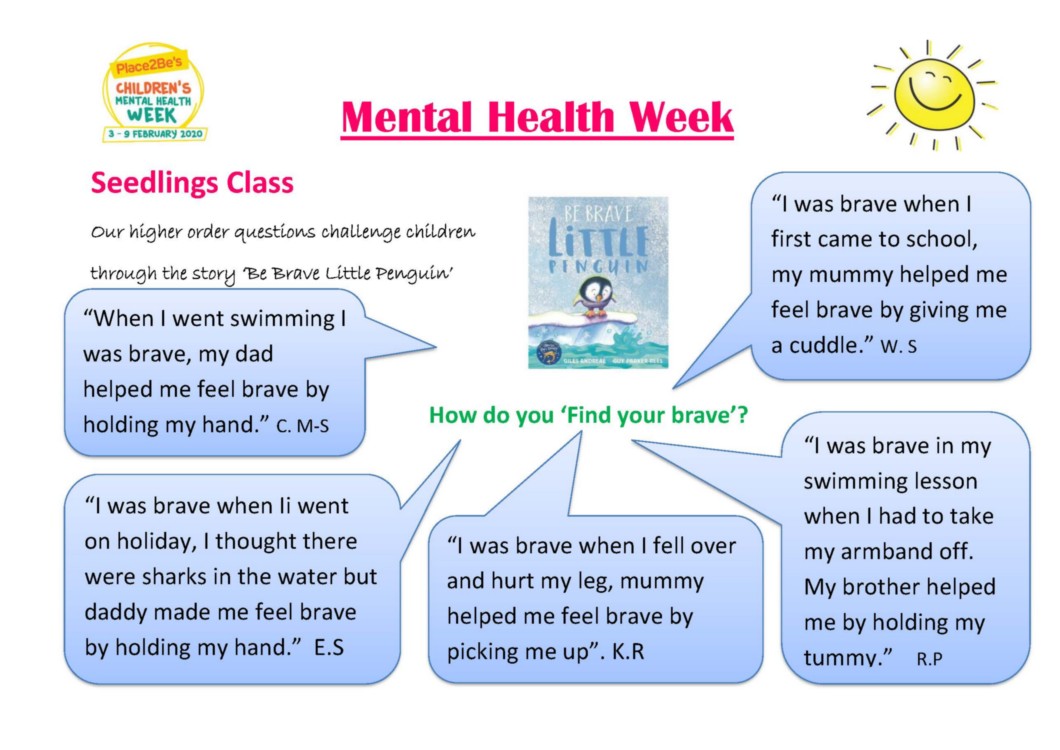 As part of mental health week Seedlings class have been talking about when they have 'felt brave', following the story 'Be Brave Little Penguin'.
Seedlings children then joined together with pupils for Year 6 to relax, be calm and learn some yoga moves!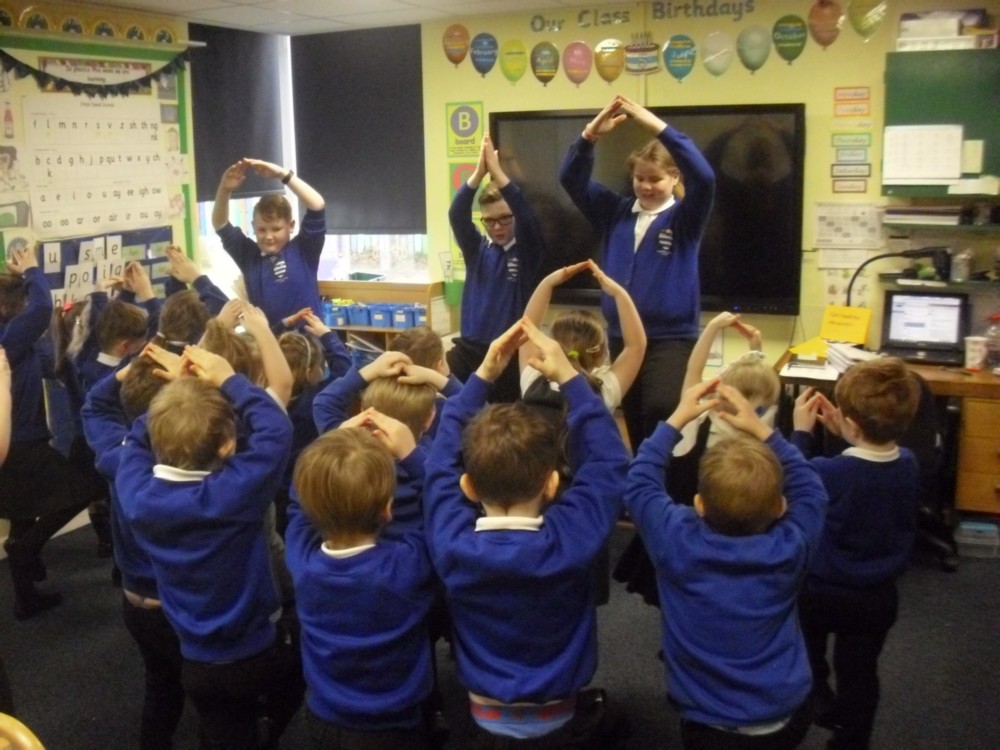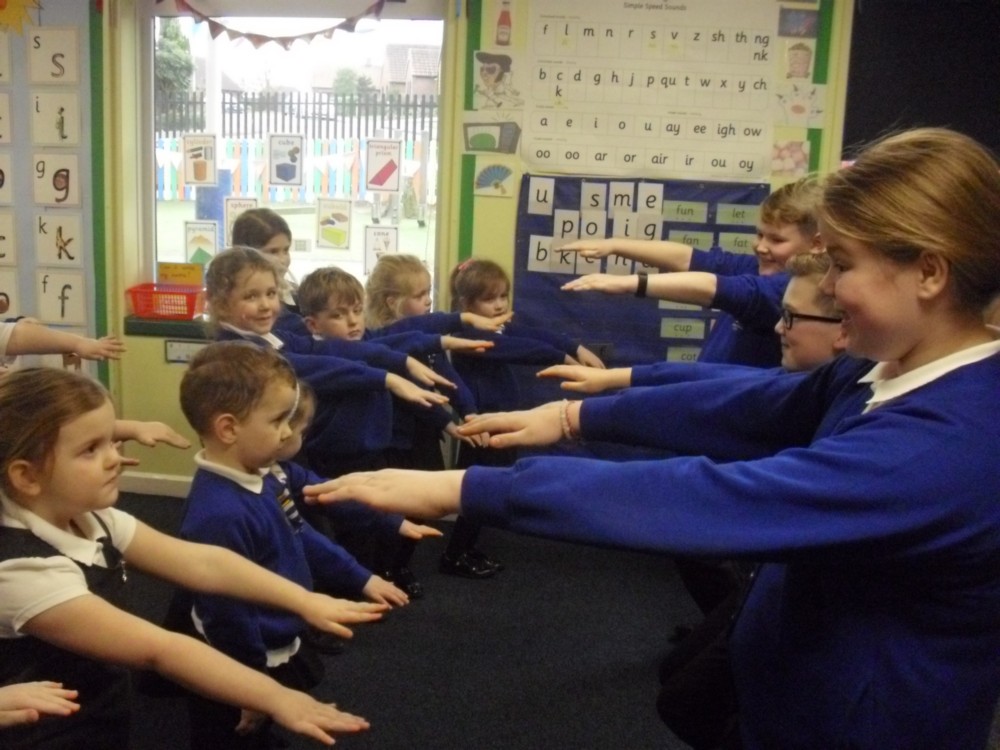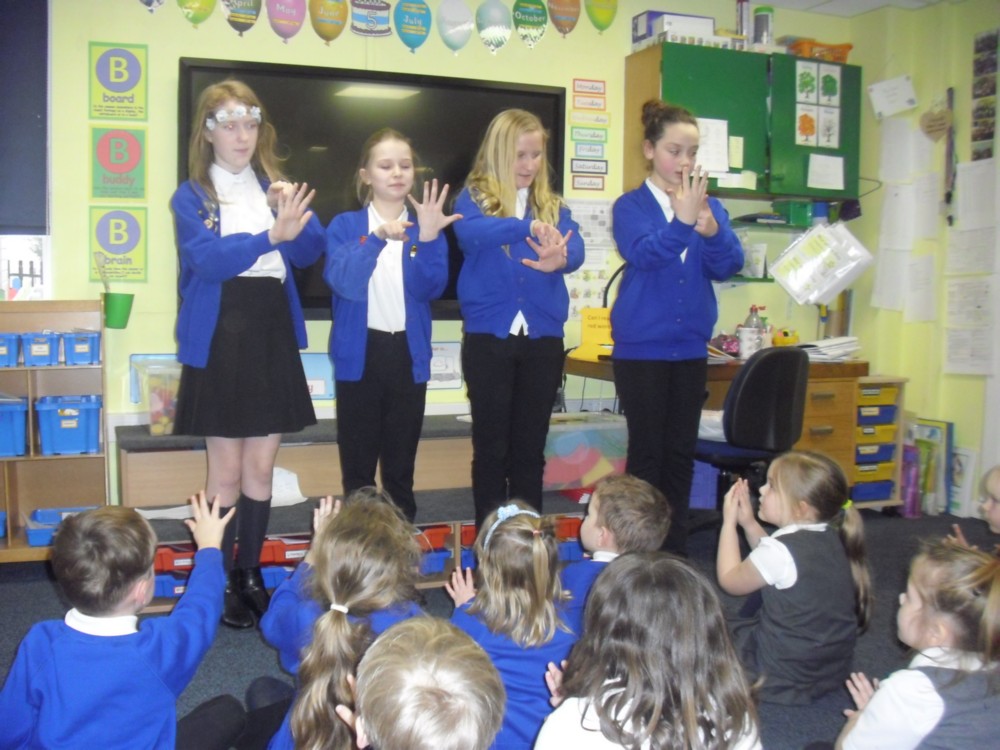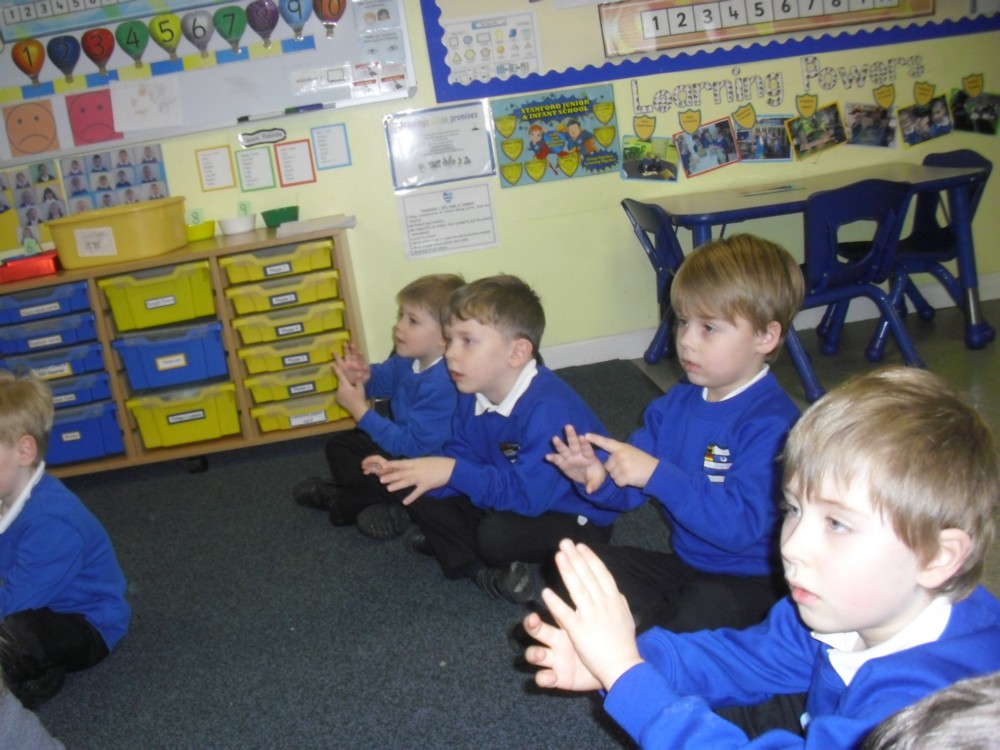 Sunflower Class
Sunflower's got some great relaxation tips through yoga exercises from Year 6 pupils.
G- It was good to learn things from Year 6 people.
F- It made me chill out.
W- I liked the finger exercise to help you breathe calmly.
M- It was a bit like when we did animal yoga in PE.
Basic Hygiene Practice
Year 6 Pupils have shared the importance of practicing good basic hygiene in order to stop the spreading of germs.
Top Tips include;
always carrying tissues and using these if you need to cough or sneeze
disposing of tissues in the bin when used
washing hands after coughing or sneezing
washing hands after going to the toilet
always using soap and water to wash your hands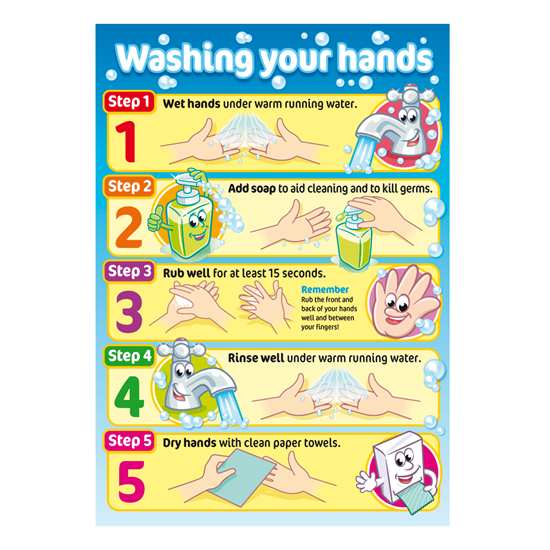 Charity Supporter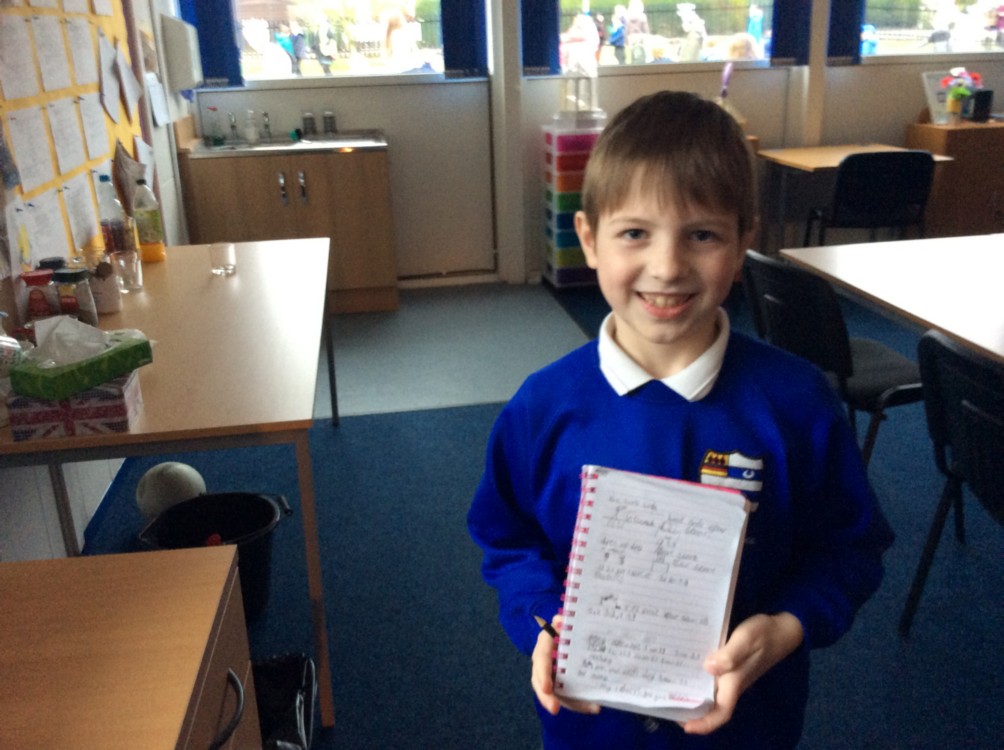 Well done - a wonderful Yr 4 pupil has a super plan to help a charity. He has planned to lead an assembly and a fund-raiser activity to help 'Liberia Chimp Rescue.' Very impressive organisation skills shown and a very caring nature.
LQ: Can I explore ways to celebrate Chinese New Year?
Gung Hay Fat Choy! – Happy New Year.
This week we have been celebrating the Chinese New Year, the year of the 'Rat'. There have been lots of different activities including, listening to the Chinese Zodiac story and sequencing the animals, tasting Chinese food, using chop sticks to pick up small objects and writing Chinese symbols too!
Community Thank You Coffee Morning
Well done to all the pupils for their performances at our 'Community Thank You Coffee Morning.' We are so grateful for the help and support we receive from this wonderful group of volunteers who help the school in so many different ways. The nurture group pupils helped make delicious scones for the cream teas and all classes performed - they shared songs a wonderful range of poems and songs. The pupils showed super performance skills and spoke with confidence and clarity. Thank you to all the staff who helped with the refreshments and organisation - it was a really lovely community event.
One visitor said, 'Fabulous morning! Such a wide range of skills demonstrated with such enthusiasm.'
LQ: Can I recognise and sort things that can be recycled?
Today we listened to Jenny from North East Lincs Council, talk about recycling. First we learnt about the words 'Reuse', 'Reduce' and 'Recycle' and what each of them mean before finding out which things can be recycled around our classroom and at home. Then we sorted some items into the correct recycling boxes and bins.
Can you tell a grown up which things can be recycled?
Can you find things you could reuse at home?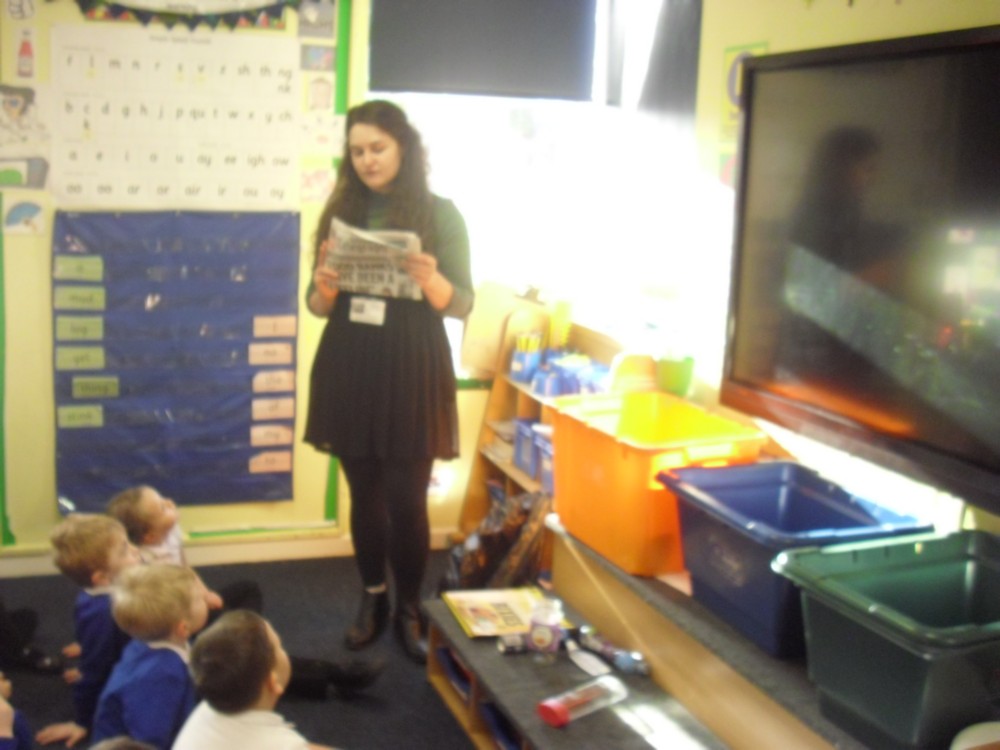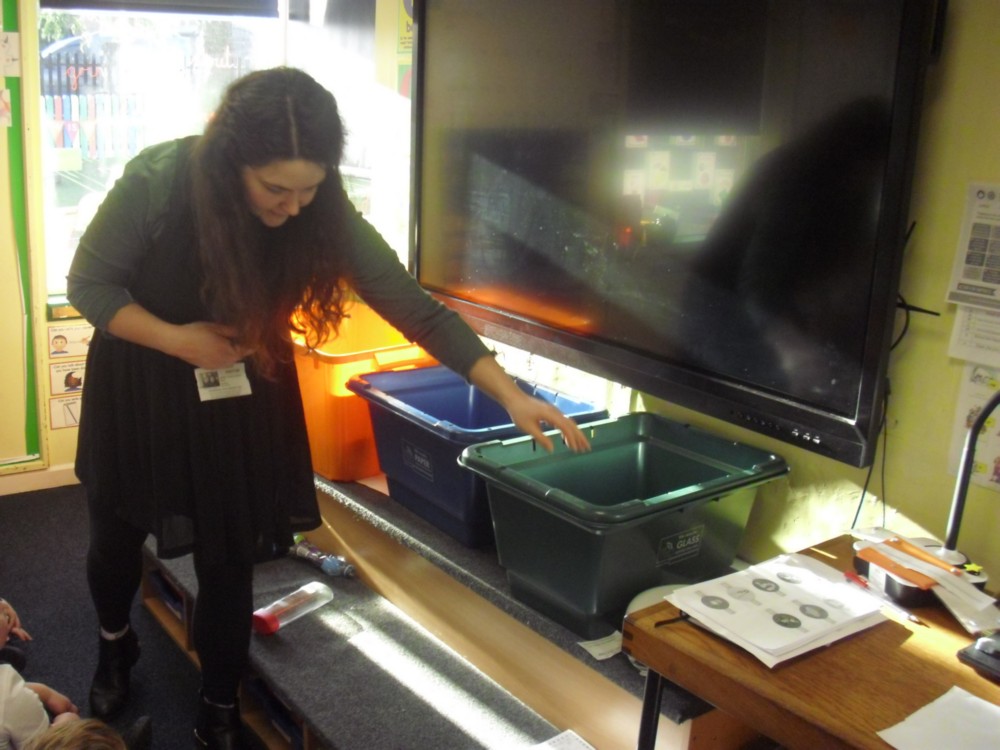 Building Works Complete!
Big thanks to the LA Assets Team - we have a new nurture space, group room and toilet block. This provision will help ensure continued excellent outcomes for our pupils at Stanford. We are really excited about our pupils having access to these new spaces.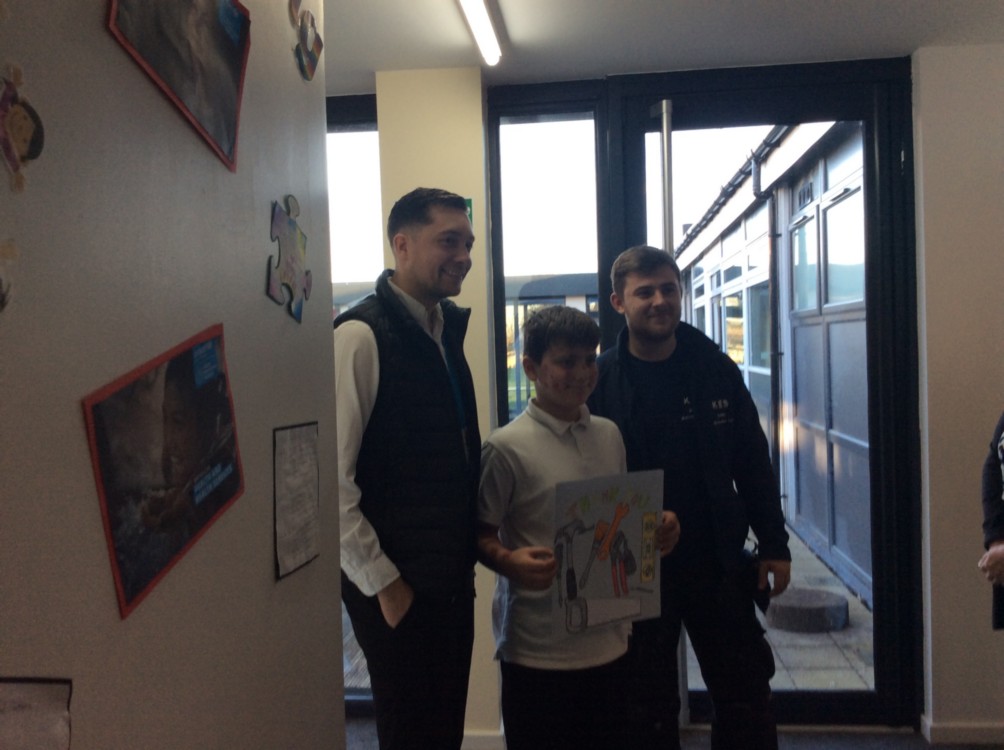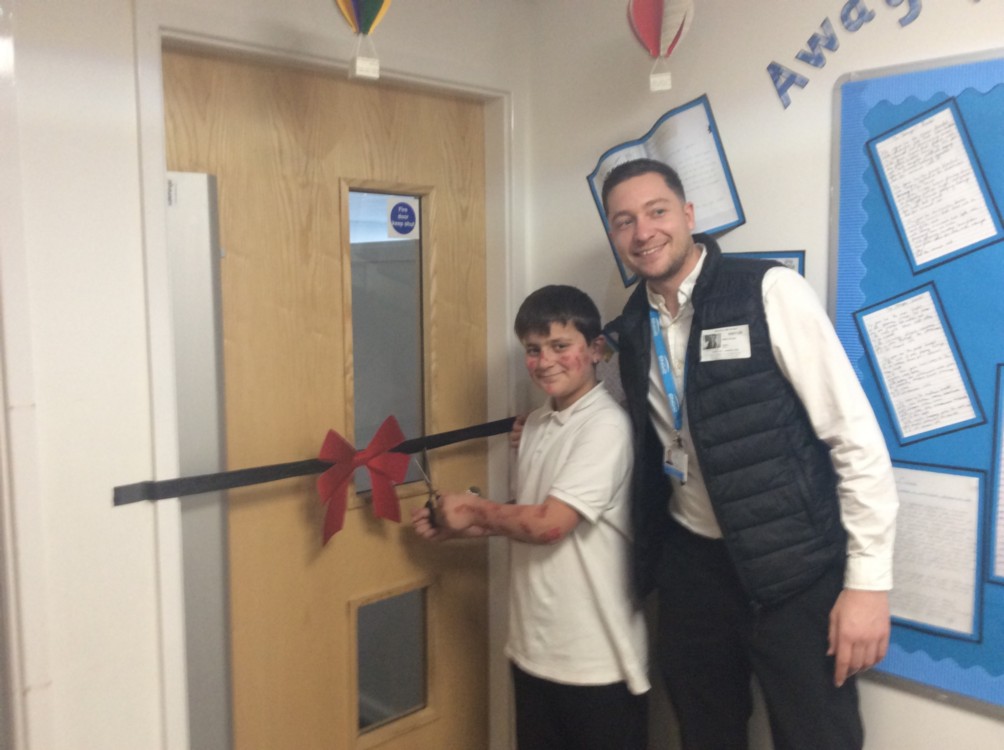 ROAR#2019
Well done to the Year 6 team that were voted to have the best ROAR#2019 enterprise product - 'Inflatacozzy'.
Martyn, from Caistor Lions, came to watch the team's presentation and was very impressed! He presented the girls with their certificates and £10 book token.
Well done! You worked hard on your product and should be very proud!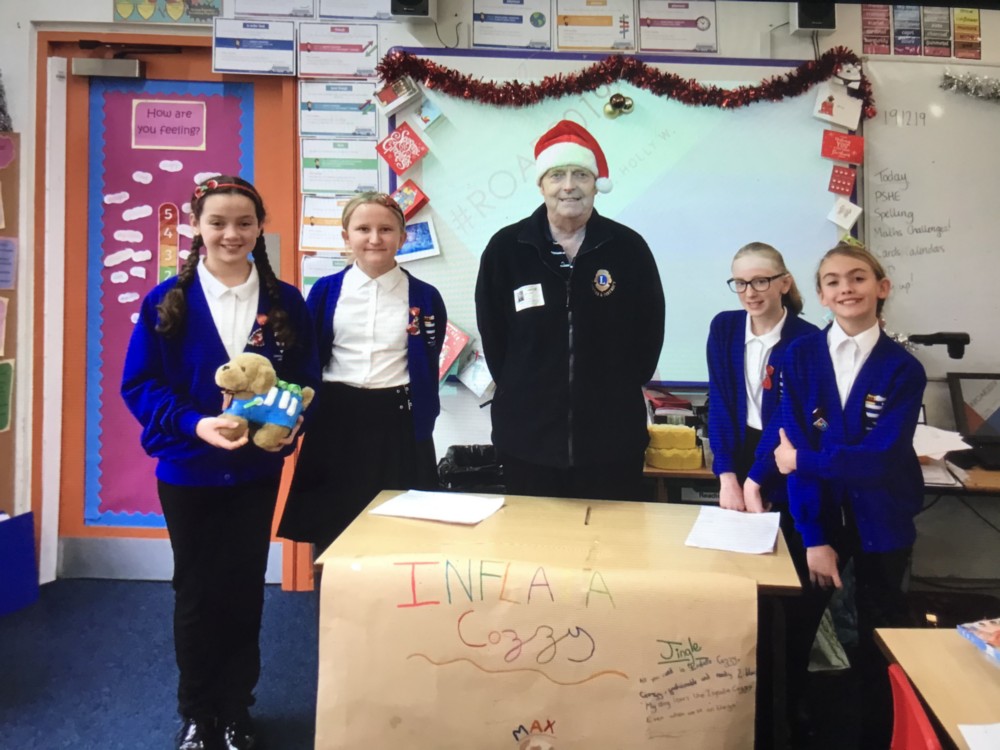 Our Christmas Trio
Well done to our Christmas Trio who entertained the school with their fabulous Christmas musical routine. Spreading Christmas joy!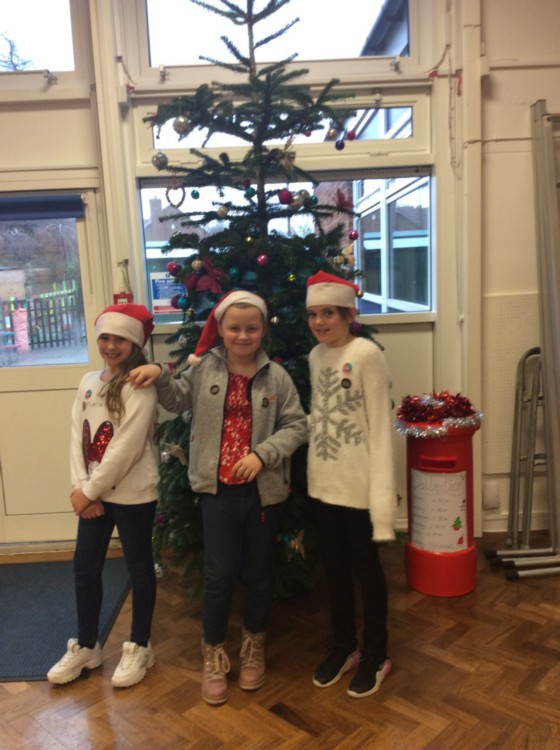 Building Works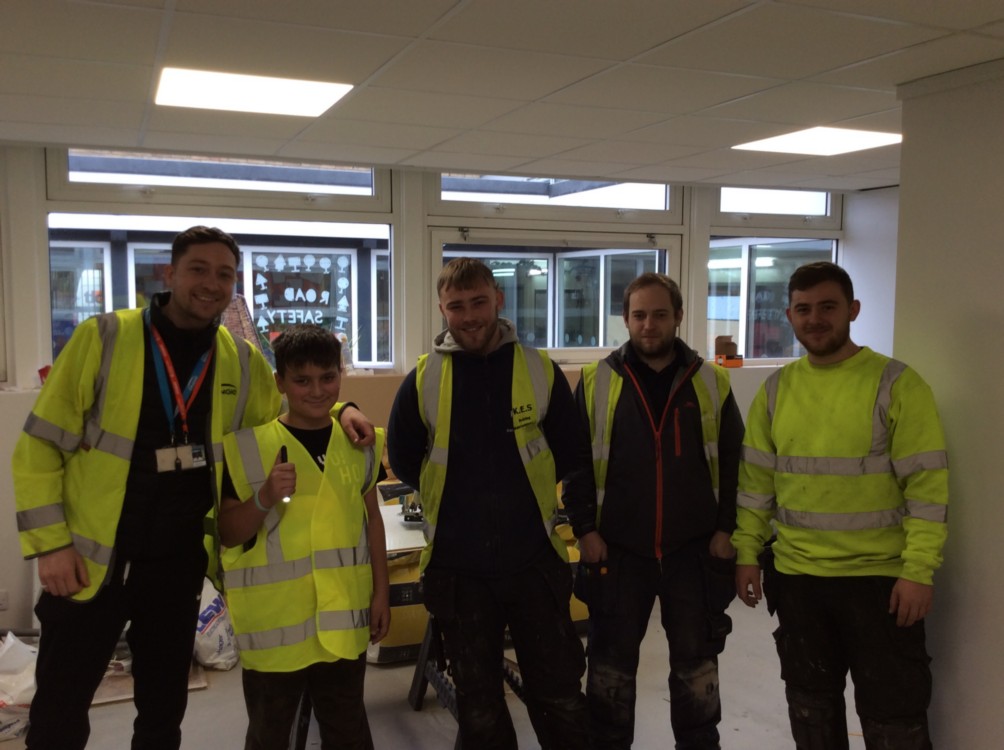 The Assets Team and builders are doing a great job - we are so excited to see the finished new nurture space, corridor and toilet block. This work has inspired some of our pupils o ask questions about the role of builders and the skills they need. Some pupils are considering this profession for when they grow up!
Thank you For taking part in Save the Children's Christmas Jumper Day
Your donation of £137.70 will help save children's lives and make sure they get the things they need to grow up healthy and happy. By taking part in the festive fun and fundraising you really have made the world better with a sweater.
Christmas Lunch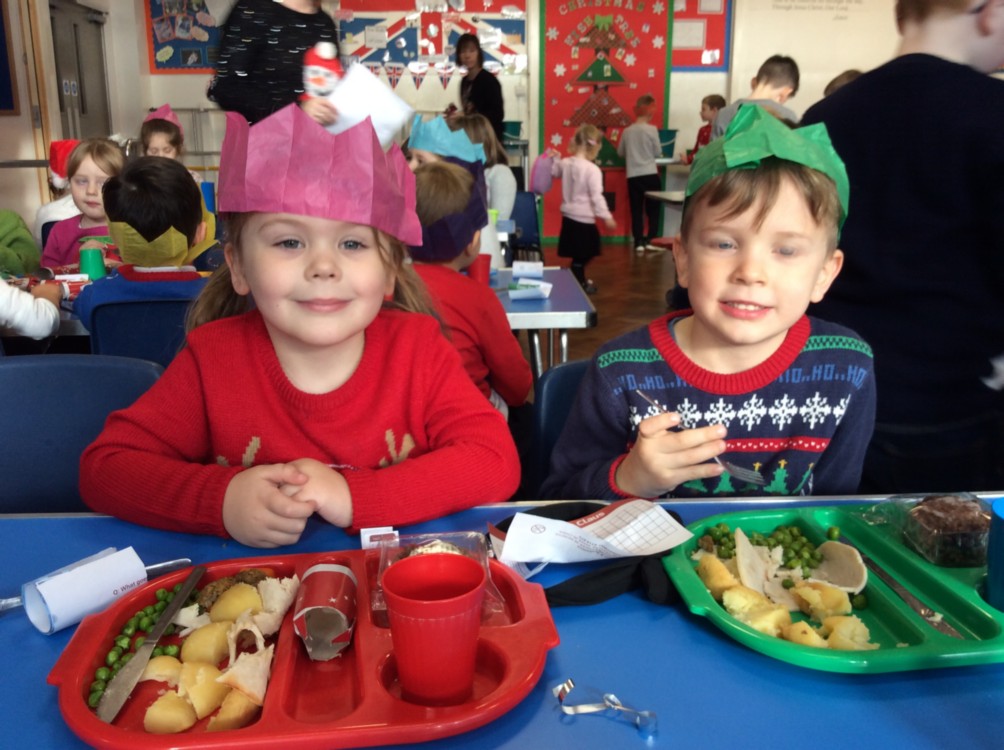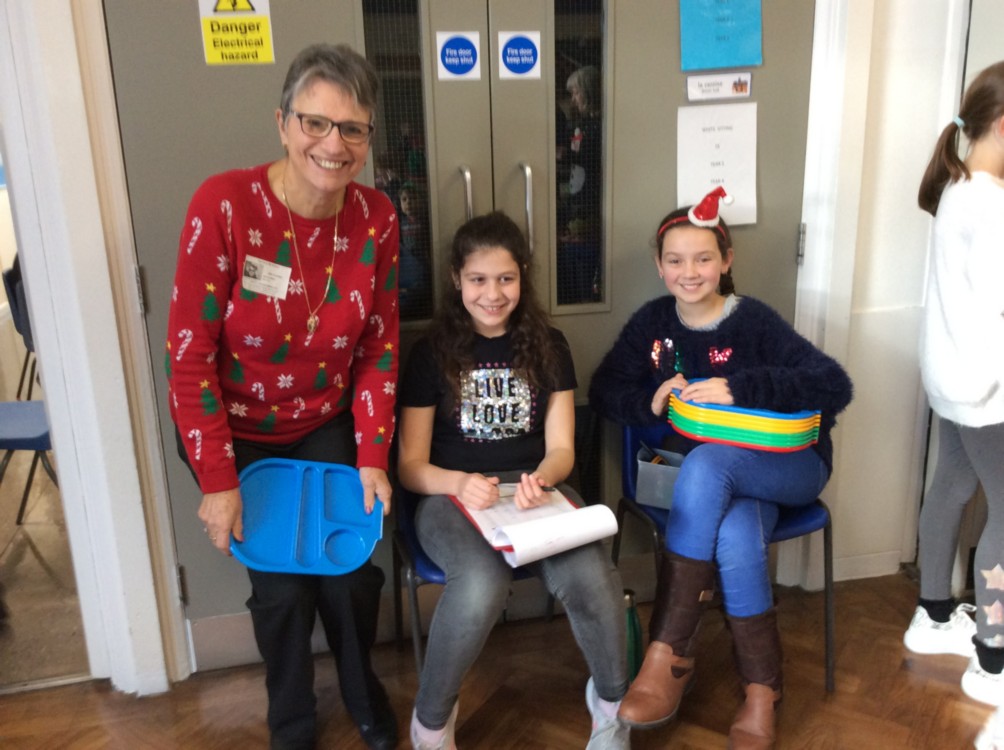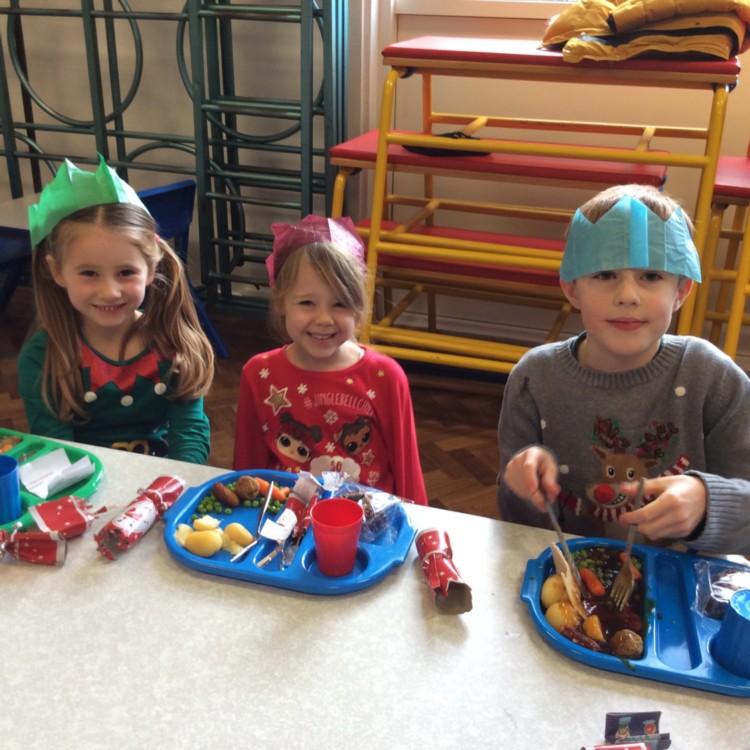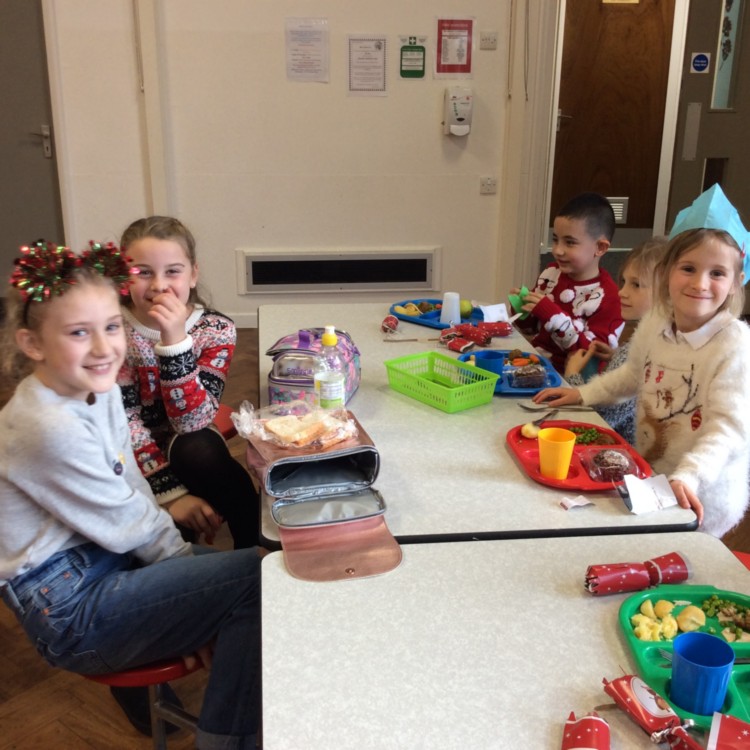 LQ: Can I express my thoughts and opinions by voting?
Today has been the General Election and Seedlings class have learnt about different party leaders, houses of parliament and how different party leaders might decide how to spend the country's money!
We linked this with the our Christmas enterprise and decided to vote on how best to spend the money!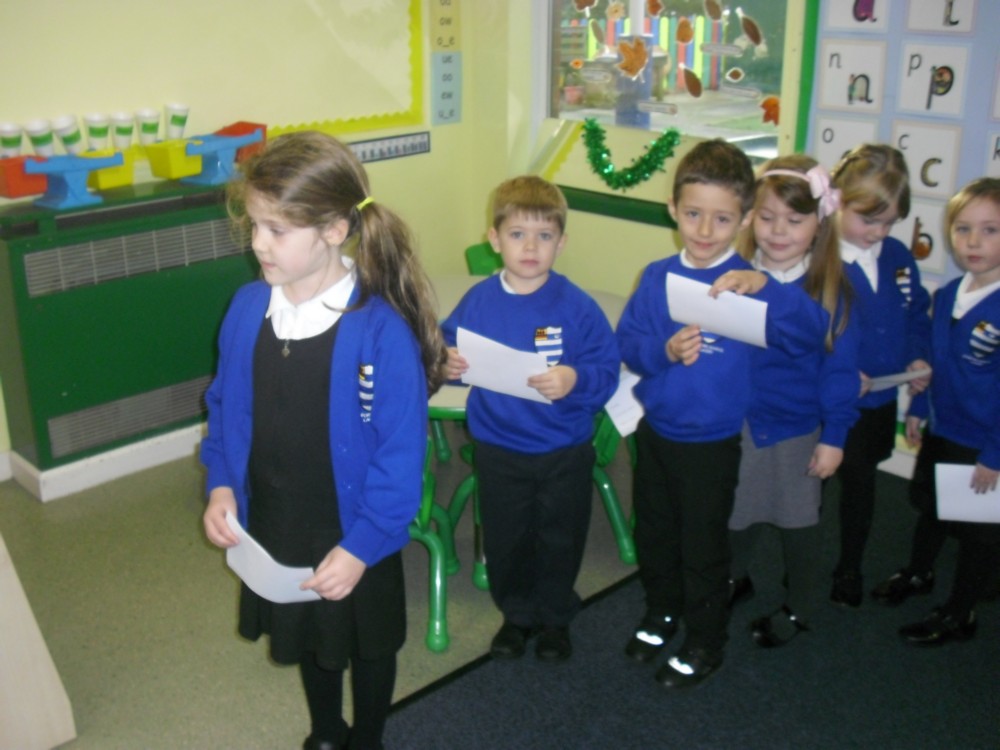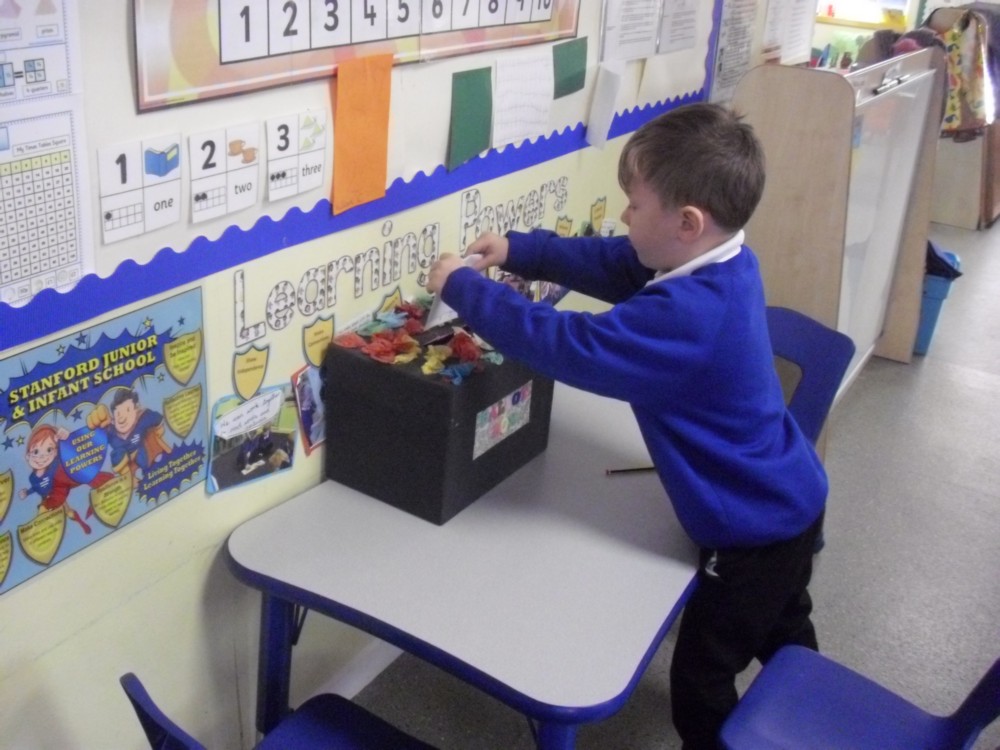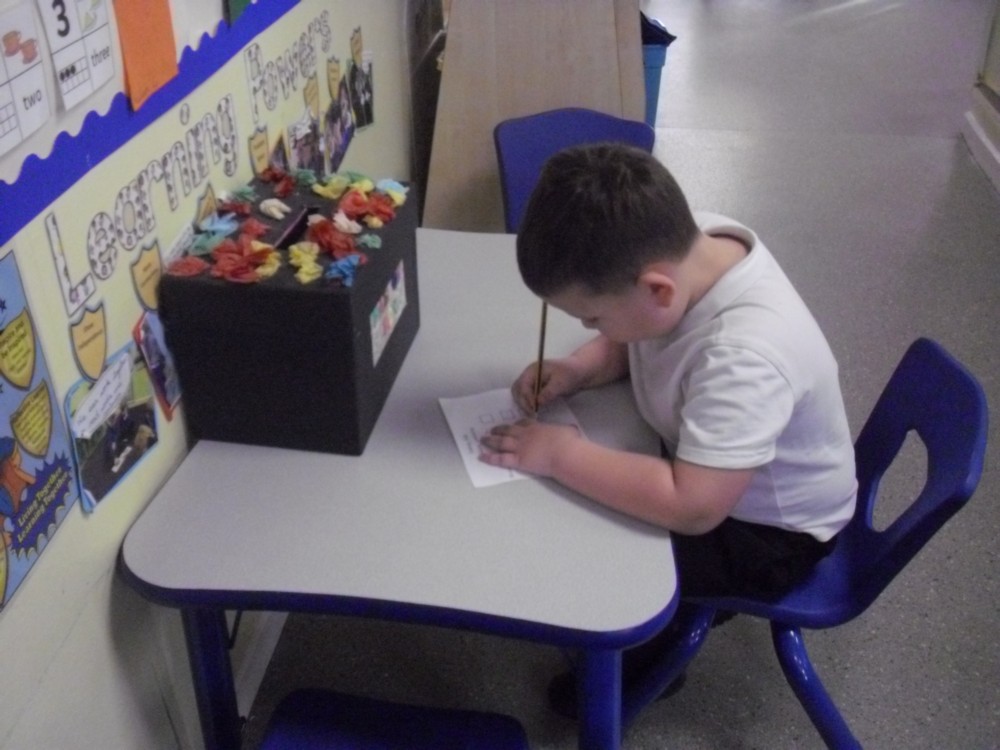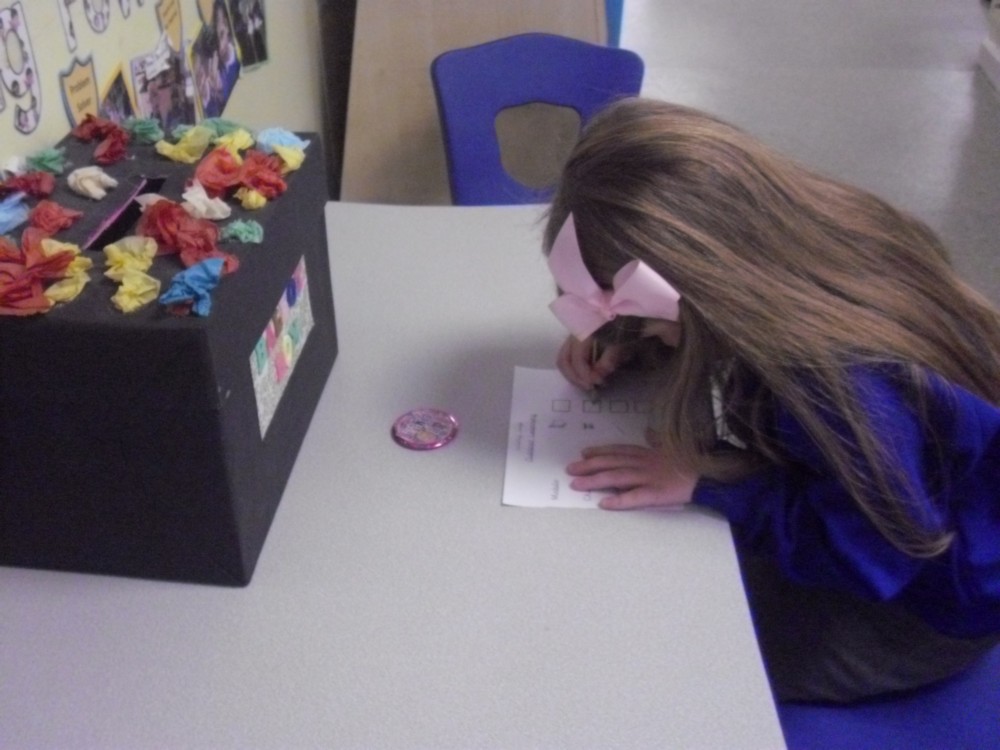 Christmas Fayre
Fantastic turn out for our Christmas fayre - thank you for all your support! The pupils designed and created wonderful products for sale, Santa visited, Governors and volunteers helped out in the refreshments, parents/carers donated towards the tombola, staff led the stalls with the pupils, Mrs Drury and Miss King made the magic happen, year 6 led the games and local businesses supported the raffle prizes! A fantastic atmosphere helped by Pumpkin Class sharing their Christmas songs. Thank you everyone. All money raised will go towards school funds to purchase resources/events for our pupils.