Mathematics
Number Bonds to 10 with Farmer Pete
Seedlings Class
Farmer Pete came to visit Seedlings class. We sang the song about Farmer Pete losing his sheep and helped us learn about our number bonds to 10. We then listened to the story about what happened to Farmer Pete and his sheep!
Sunflower Class
Sunflower Class had a surprise visit from Farmer Pete (aka Mr. Godfrey). He taught them his number bond song and everyone joined in. Then he told the story of how Farmer Pete lost all of his sheep. The children had to work out how many sheep were left, using their number bond facts to 10.
Mrs. Brady- It was a great experience for the class, as Farmer Pete (Mr. Godfrey) is a Maths expert, a story writer and a composer of more than 100 songs. The children were really inspired by him.
Stanley- I liked the story when the farmer fell into the horse poo! Ella M- I liked the sheep going out of the pen. Katie- I liked the way the story and the song went together.
Jacob- I liked doing the binocular actions.
Mrs. Bennett- When he made the dog noise, it made me jump!
Elliott- I liked the mechanic in the story because he surprised the farmer at the end.
Sam- I noticed the numbers changing on the board as the sheep went missing: they became less.
Maths Challenge Final!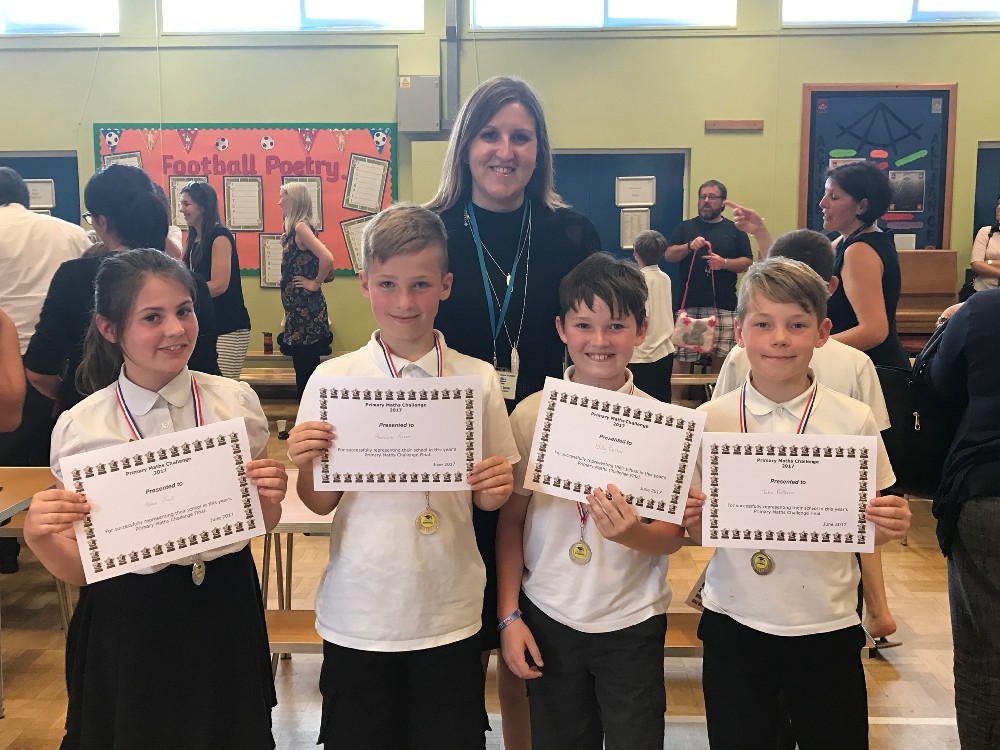 Abbie, Harrison, Jake and Billy took part in the Maths challenge final at New Waltham Academy. They worked exceptionally well as a team to answer the variety of Maths questions in an allotted time. The questions were tricky but they used their team work and resilience to have a positive attitude and determination to succeed.
Overall they came joint 5th place... a fantastic result! Well done to you all, you were brilliant!
Can I work in a business team to calculate real life costs?
Barley class have started a Maths project; to create and run a theme park. They will be developing their problem- solving and critical thinking skills, as well as making decisions and choices. Pupils have created their business and have been given a budget of £5,000,000 to build and run a theme park. Within this session the teams worked together to use a range of mathematical and literacy skills to plan and calculate their theme park costings using a given criteria. They needed to calculate to ensure they were in budget and that they can afford to promote their theme parks!
Maths Challenge Finalists!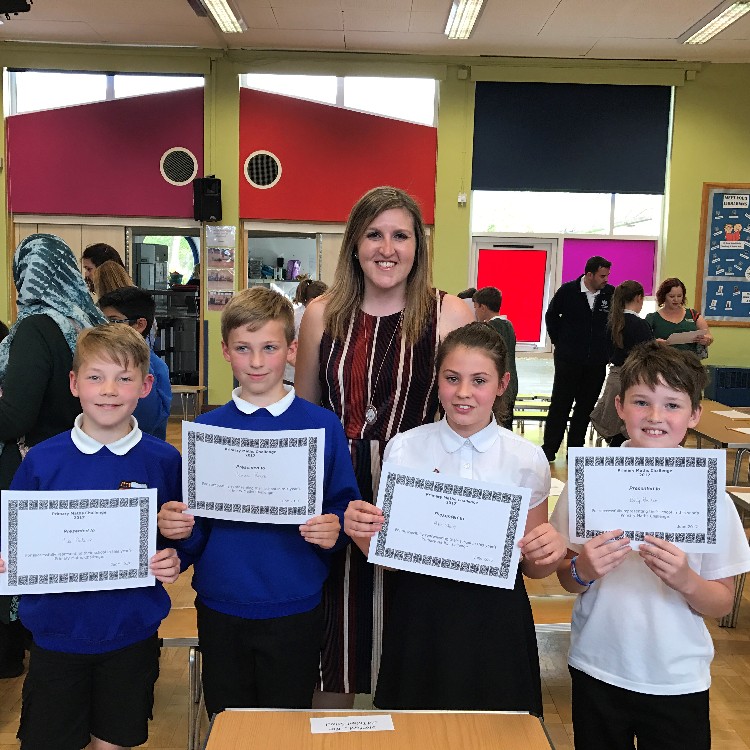 Jake, Abbie, Billy and Harrison took part in the North East Lincolnshire Maths Challenge 2017. They were up against 9 other schools, with the top 5 schools going through to the finals. Stanford's team used their outstanding mathematic skills, exceptional teamwork and resilience to answer a wide variety of tricky Math questions, in two different rounds- competing against the other schools in an allotted time.
I am extremely pleased to announce that they have made the finals! Stanford will be competing in the finals next Wednesday (14th June) with 9 other schools! Keep updated on their progress on our class blog and Maths page. Well done to you all!
Reading and Recognising Roman Numerals
This week in Maths we have been combining our craft skills with learning our Roman Numerals. We have worked with precision and accuracy to produce our date of birth in Roman Numerals. Using photographs of the whole class we then tried to work out everyone's date of birth. Thomas: From this activity I have learnt to read and write different Roman Numerals; Jessica: In these lessons I have learnt many more Roman Numerals and how to read and write them;
Harrison: I have enjoyed writing using Roman Numerals because it is different;
Grace: Learning about Roman Numerals has been fun and interesting.
Sunflower class use their environment to inspire their learning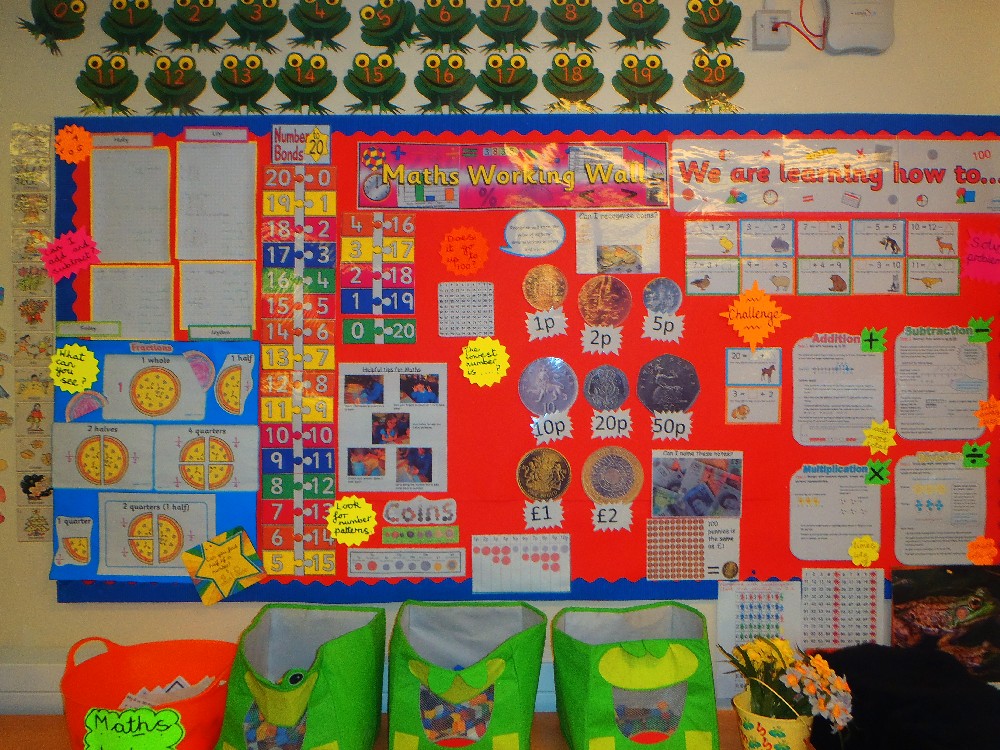 Star Anise - Translation
In Mathematics this week we have been learning about translation. We have been learning how to translate a 2D shape on a grid. We used skipping ropes & quoits to understand how to translate it in a practical way - this was fun.
In our books we were using the co-ordinates of the original shape and were then writing the co-ordinates of the translated shape. We must remember to put the left/right co-ordinate first and the up down co-ordinate second.
Numicon Quest
Last term Barley class wrote letters to local companies to see if they could help us in our quest to raise funds to buy a new Maths resource called Numicon. We have had some fabulous responses and donations that will be enabling us to buy these new resources. We would like to say a huge thank you to:
Marshalls BMW, Cristal Global, Auto Trail, Total LOR, MKM Builders, Danny Robinson Joinery, Ocean Blue Logistics and The Wolds for their kind donations.
Take a look at the Thank you video we created.
Maths Resources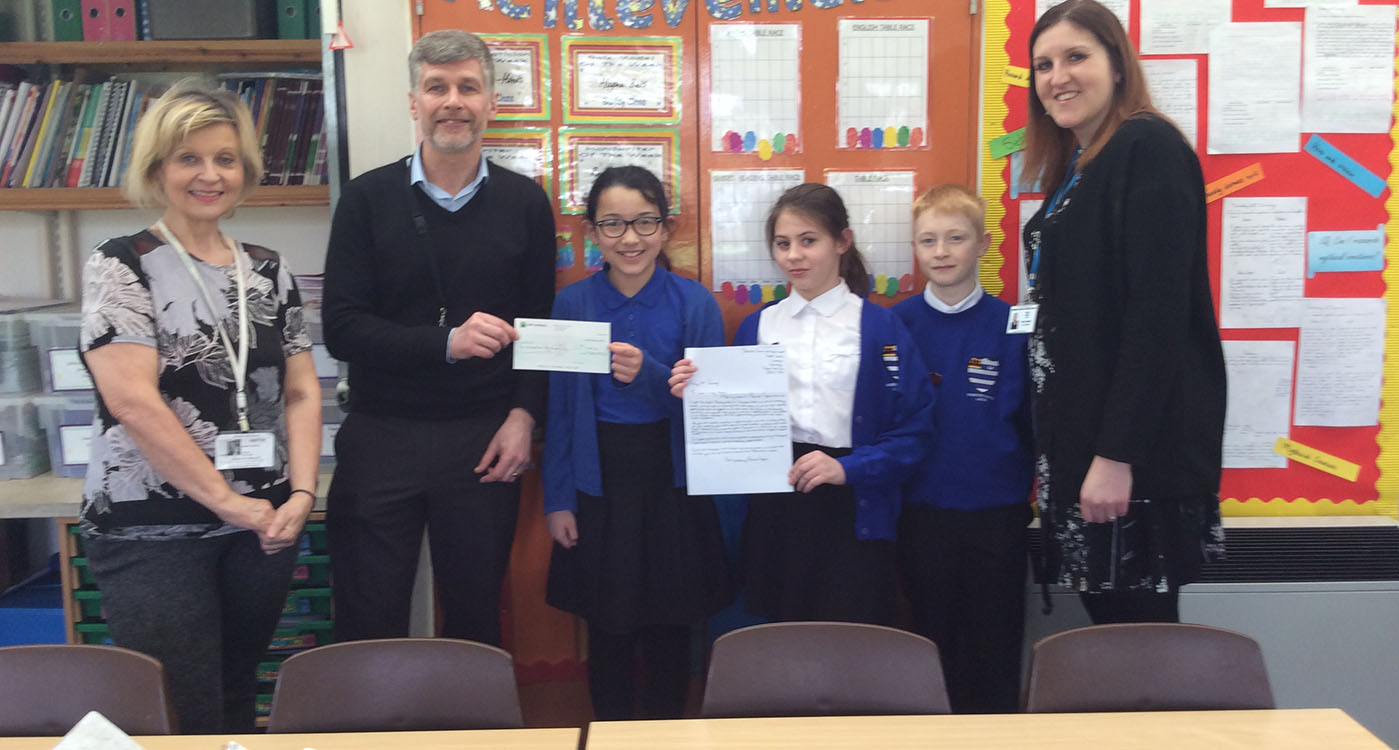 Well done to all the pupils who have helped raise funds for new maths resources. Well done to Reenad - her letter to Cristal really impressed them and they kindly donated £450! Thank you – we really appreciate the community links and support.
Time Keepers in Sunflower Class
This week we have been learning how to read 'half past' and 'make 'half past' on different clocks. We have also been learning to draw 'half past' accurately on to blank clocks.
We have a game that we are learning to play to help us read 'o'clock' and 'half past' which starts with GREEN for GO on the traffic lights. We are improving at playing the game but we need more practise.
In the classroom we have had a talking (analogue) clock on the Interactive Whiteboard. The clock says the time every 15 minutes and we have been listening to what the clock says and checking where the hands are.
Time Investigators
Our Time Investigators:Alfie & Dexter are searching for 5 o'clock; Olivia's group have found the first seven clocks correctly - better check that next one again; the proud half-past investigators completed the task as a team; Ella's team are searching for half past 9; & Oscar's team have completed the investigation but there seems to be some clocks left over - What does that mean? We better check our clocks and times.
Well done to all our time investigators
Counting in 2s, 5s and 10s
Seedlings and Sunflower classes have worked collaboratively together this term to count in 2's, 5's and 10's. We recognised patterns on the 100 square and clapped or jumped to the beat of the music whilst counting in number patterns. Children worked together to write number patterns in 2's, 5's and 10's on the whiteboards before lining up with a partner to be counted in 2's.
"I like meeting up with other people." Millie. C
"I noticed patterns of 10's and 2's and 5's on the 100 square." Lucas. C
"We counted forwards and backwards" Joe. B
"I liked doing actions when counting" Lacey. M
"You use your body and your brain and exercise when counting by 5's" Katie. T
"I enjoyed learning how to count in 2's, 5's and 10's with a partner" Layla. S
Quarters
Sunflowers have been investigating quarters of shapes and numbers.
Betsie- Quarters are when you split a shape into four parts. Katie- Quarters are the same size and shape. They must be equal.
Anthony- I found out that I could cut a square into diagonal quarters.
Jayden- I can count in tens, so it was easy to find a quarter of 40!
Joe- I just share out into four groups
Outdoor Angles
We loved our maths learning today outdoors. We when on a right angle, acute angle and obtuse angle hunt and took photos which we later peer assessed to ensure accuracy. Following this we had a challenge to make a shape/pattern with the most right angles. One group made a pattern with over 60 right angles!
Fractions
Sunflowers have had great fun exploring fractions. They found half of a shape, half of a number and half of 28 bags of crisps! They estimated where the half mark would go on their drink cups and shared out their own crisps into two even piles. Sam- We all got different answers because some crisps had been squashed. Louie- Every bag has different shaped crisps inside. Finley- All the bags were the same size; but the crisps inside were different. Awis- I found where half would be on my cup. Lacey- I folded lots of shapes and cut them. Ella- I went straight down the middle. Lily- Two halves makes a whole one. Anthony- I found a different way to fold a rectangle. Connor- I know about doubles and this helped me find half
2D Shapes
Throughout the week children from Seedlings class have been exploring 2D shapes. There have been lots of activities including, sorting shapes by their properties, making 2D shapes with sticks, painting or chalking 2D shapes and even creating pictures using 2D shapes. Can you find 2D shapes around your home, such as a 'square' window or a 'circle' plate?
Favourite Fruit
Sunflower Class investigated their favourite fruit and made a human graph to show how many people liked each one. Then they worked independently; carrying out a survey to collect information. They recorded using tally marks and then transferred their information on to a block graph. The challenge was then to interpret the information to find out which was the most popular fruit and which was the least popular fruit. Some people even thought of an extra challenge by asking deeper questions such as: 'If more people like oranges than bananas, how many more?'
Christmas Fayre
We all enjoyed the PTFA Christmas Fayre – lots of planning, designing, making and selling took place – great enterprise skills and fabulous festive fun!
Repeating Patterns
This week the children in Seedlings class have been very busy in maths, learning all about patterns. From making patterns in the sand and using paint to print repeating patterns with the shapes and colours. There has been lots of fun with patterns. It's been a very busy week!
Applying Number Value
The Barley Class focus in Maths this week has been number and place value. To consolidate our learning we worked in groups to try and solve different number problems/ challenges.
Shape Learning
Poppy Class played worked hard to learn about 3D shapes and their properties.
Capacity
This week the children from Seedlings class have been exploring capacity as part of their maths learning. Children used words 'full' and 'empty' and investigated how many cups of sand a bucket or jug would hold.
North America!
As part of our topic on North America, Barley Class researched, located and used an atlas to name and find all 23 countries in America. We then each research a country and produced their flag with key facts that are displayed in our classroom. How many countries can you name in North America?
' I really enjoyed matching the clues to the country' (Y6 Pupil)
' Did you know less than 5% of the population in Cuba have Wi-Fi?' (Y6 Pupil)
Estimating
Some of the children in Pumpkin Class used the new outdoor sand pit to search for different items then estimated their length. They then used accurate measuring skills to check whether their estimate was correct or not.