Computing
We believe that the ability to use ICT effectively is an essential life skill in today's modern world.
Our aim is to produce learners who are confident imaginative and effective users of ICT, from the basics of using and applying everyday software, through to coding and programming for a range of practical purposes.
ICT underpins school life and our Computing curriculum ensures that we equip our children with skills enabling them to be creative, innovative and adventurous in their application of modern technology.
We believe that all pupils have an entitlement to the Computing curriculum regardless of gender, disability, ethnicity, social class or special learning needs and we ensure that our provision meets the needs of all learners.
We recognise that ICT has the ability to motivate and enthuse pupils, to enable them to work creatively, co-operatively and collaboratively, and to develop perseverance and flexibility.
We aim to give children the skills they need to not only be successful in Computing lessons, but also whilst using and engaging with ICT across the wider curriculum and in their current and future lives.
We have been lucky enough to expand our range of IT hardware in the school this academic year and will continue to explore opportunities to enhance our stock over the coming months in our ongoing efforts to further enhance children's learning through the use of ICT.
Useful resources
Scratch Community is a fantastic programming resource for learners of all ages. What better place to start than a site dedicated specifically for those who want to use Scratch to learn programming? Here you will find videos, lesson plans, worksheets, discussions and even real people to ask for help.
Codecademy is the web resource that does exactly what it says on the tin. This is a good starting point to discover what computer programming (in JavaScript) can be like. Sometimes unforgiving if you get your syntax wrong (that's spelling, punctuation and grammar in computer speak). You get feedback as you progress and learners can compare their score with each other.
Or for a more game based approach try code.org
BBC Bitsize always has lots of useful information and resources to get to grips with Computing
Minecraft Club
The children have been very excited to start the Year 3 & 4 Minecraft Club. It is a great environment for the children to work together to build their own creations in a safe on-line environment.
We will post photos later in the term to show what they have made.
Computing: Can I improve my mouse control?
The Sunflowers have been getting to grips with the school's computing scheme 'Purple Mash.' So far, they have learnt to log in, create an avatar and save a picture they have decorated.
Ella- I can type my own password in.
Lewis- I coloured a butterfly and typed it's name as Kathleen.
Lily- I made a beautiful butterfly. I like Purple Mash games.
There are lots of games and fun activities on Purple Mash, that can help the children to further their learning across the whole curriculum. These can be explored at home.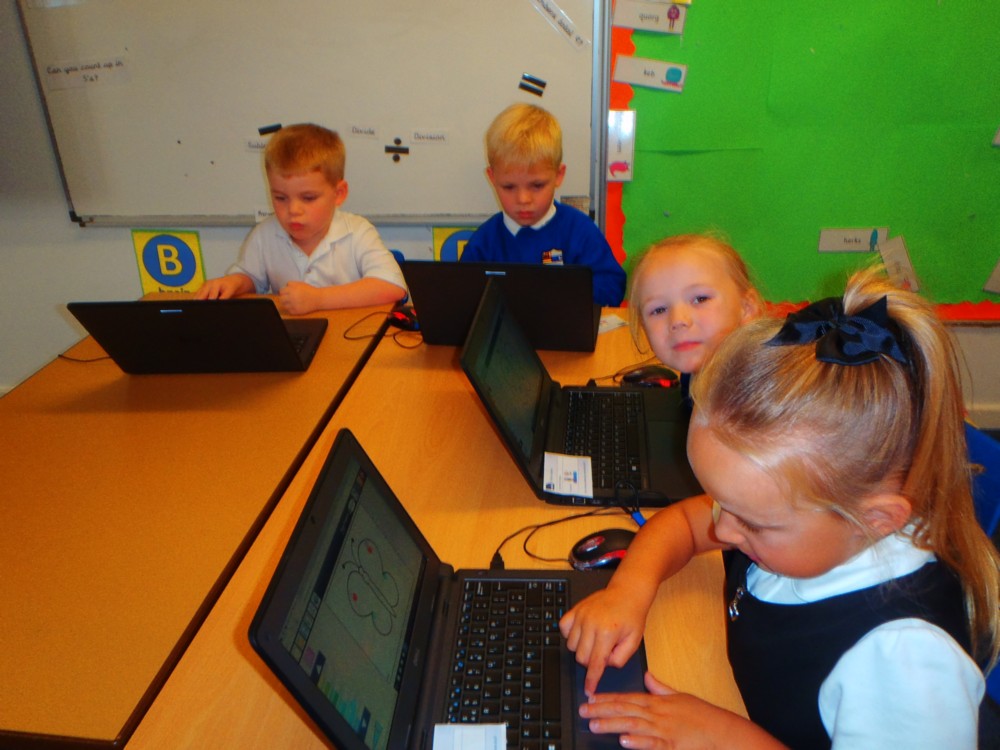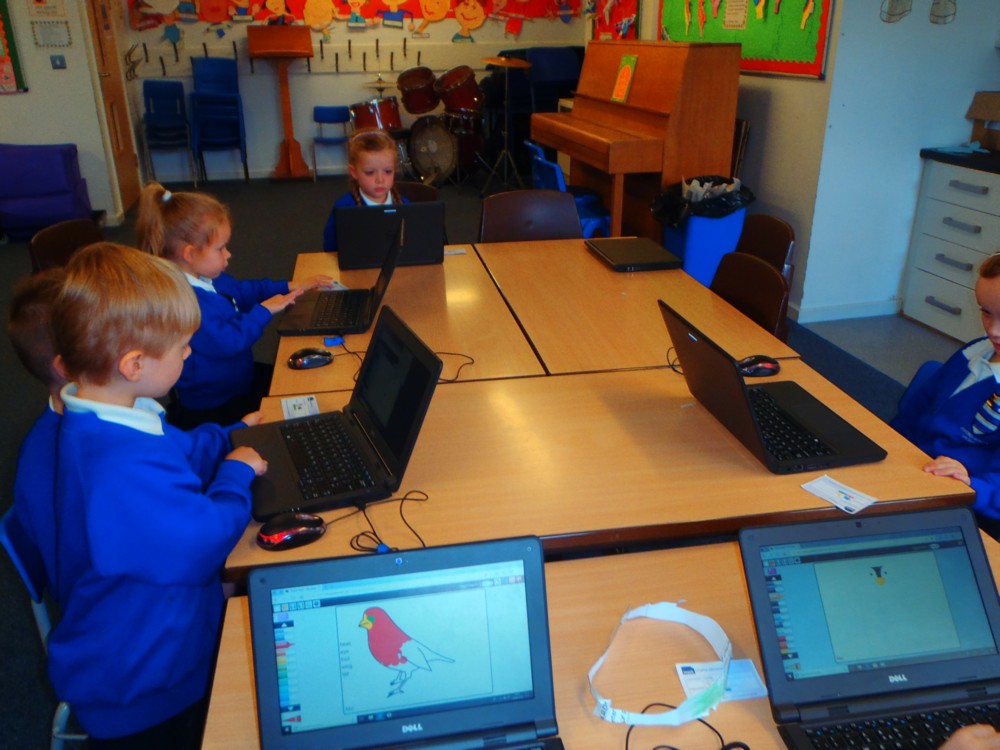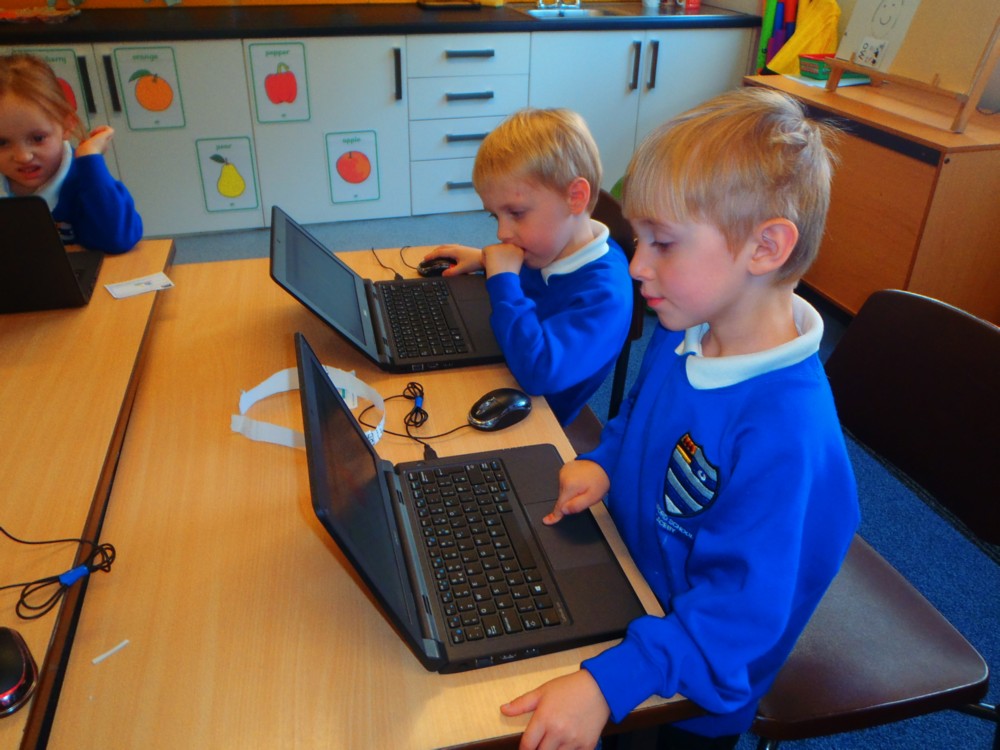 Technology with Purple Mash
Seedlings children have been using the tablets to explore and play phonics and maths games from our new online Purple Mash app. We also used the tablets to find out about different items that can be recycled.
LQ: Can I understand the structure of logo and input instructions into logo?
Juniper class are learning about logo- a programme that uses algorithms to follow instructions. We used 2loho to Learn about the many commands which can be used in order to explore shapes, programming and algorithms.
Safer Internet Day
Today we have all been learning about how to be safe on the internet and most importantly to be SMART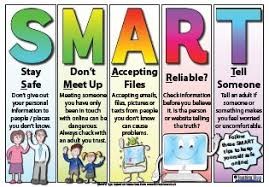 PCSO Marc Ireland came into school and lead an assembly about being SMART, social media and the sites that we should be very careful of using. It is really important that we take care when using the internet and it is used sensibly and responsibly.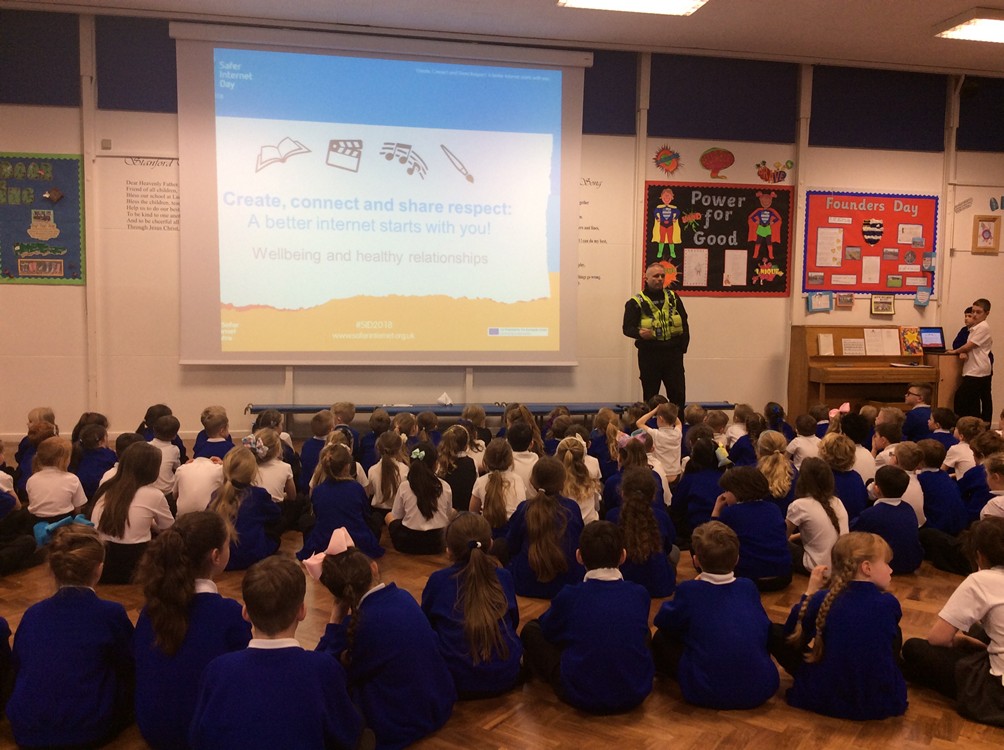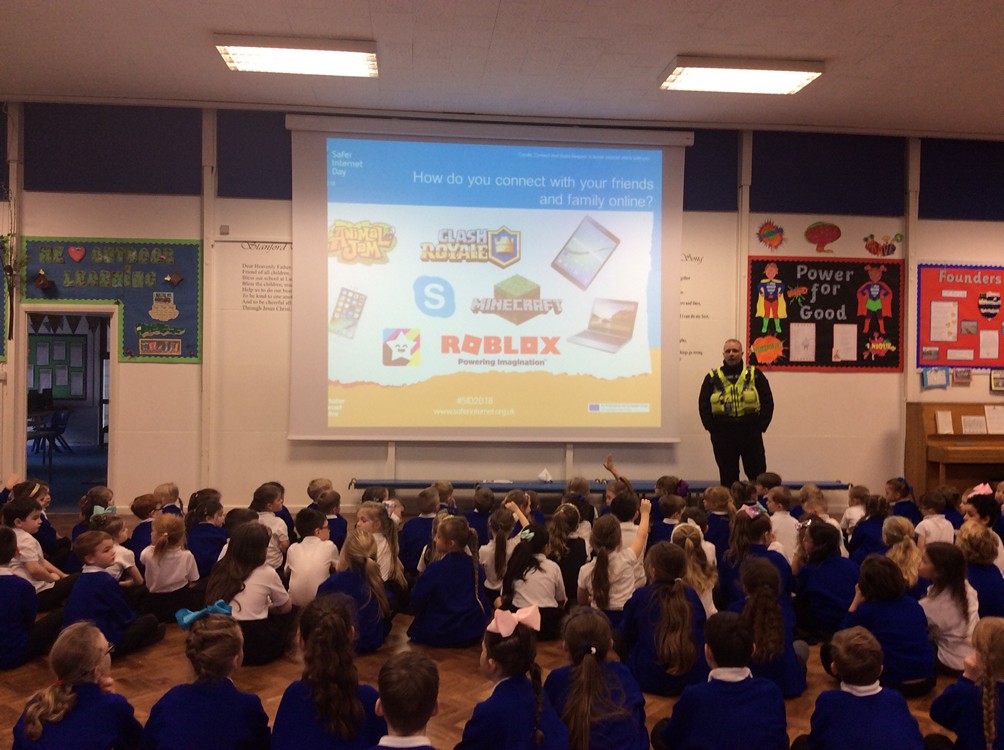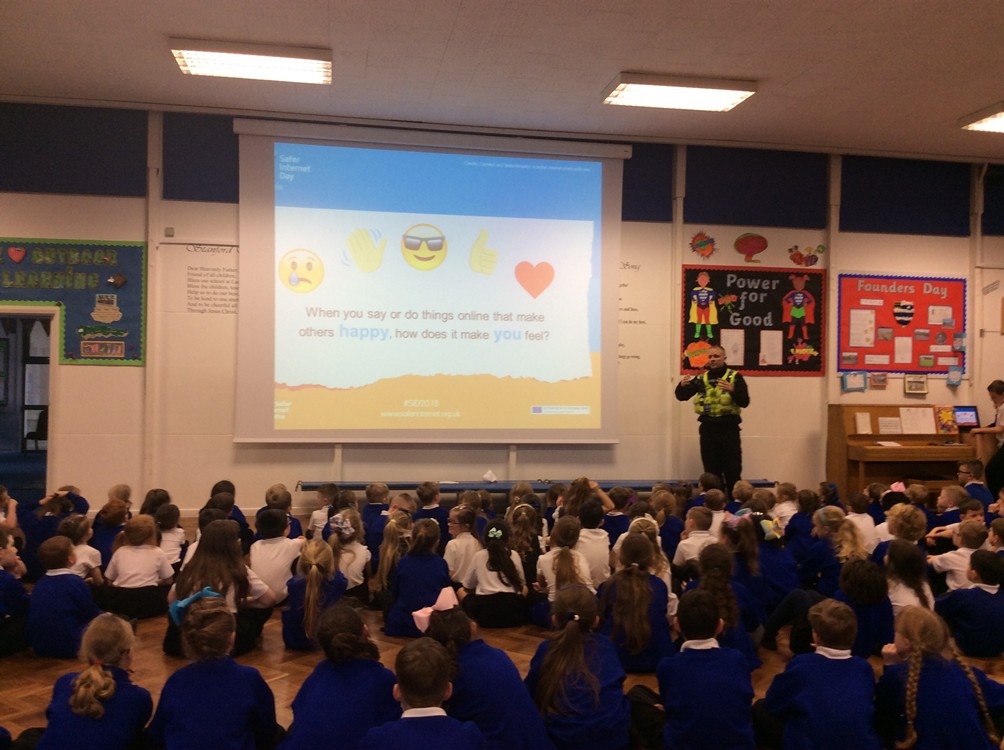 Can I write and debug programs that accomplish specific goals?
As well as making our own characters we looked at moving characters around the screen to reach a specific location. There is a fantastic site to use to play these games. It's called www.code.org if the children would like to play at home.
Internet Safety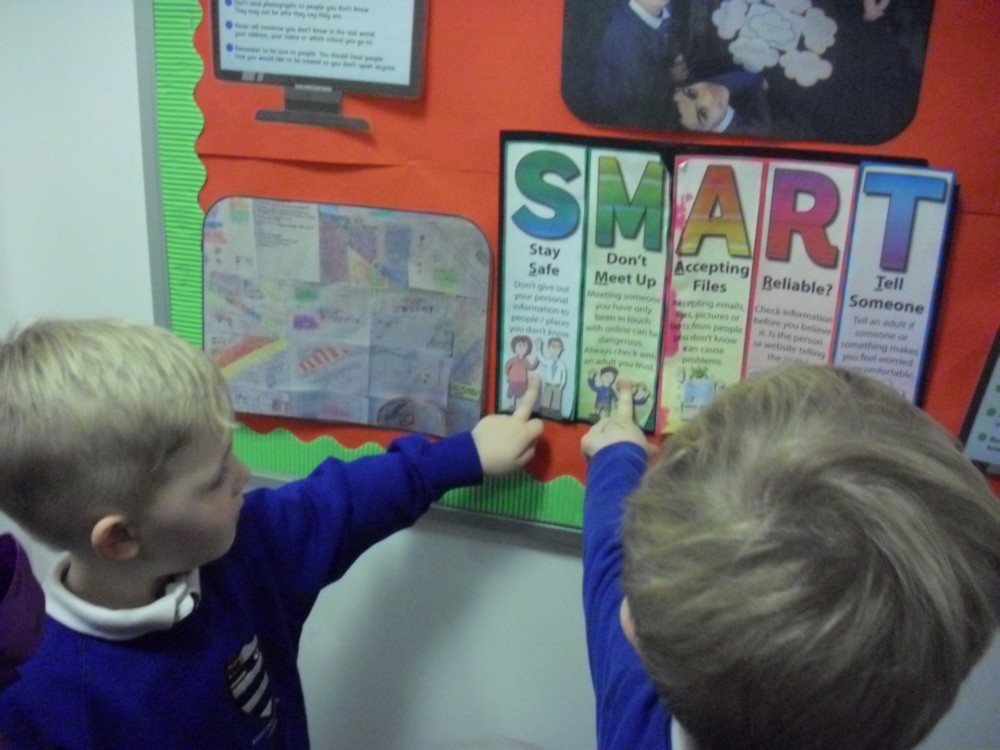 As part of Internet Safety Day children listened to a story about Smartie the Penguin and ways to keep safe when using the internet. We then talked about who we could talk to if there was something on the internet that we didn't like. Finally, we looked at the Internet Safety display and 'SMART' ways to stay safe. Can you tell a grown up some ways to keep yourself safe when using the internet?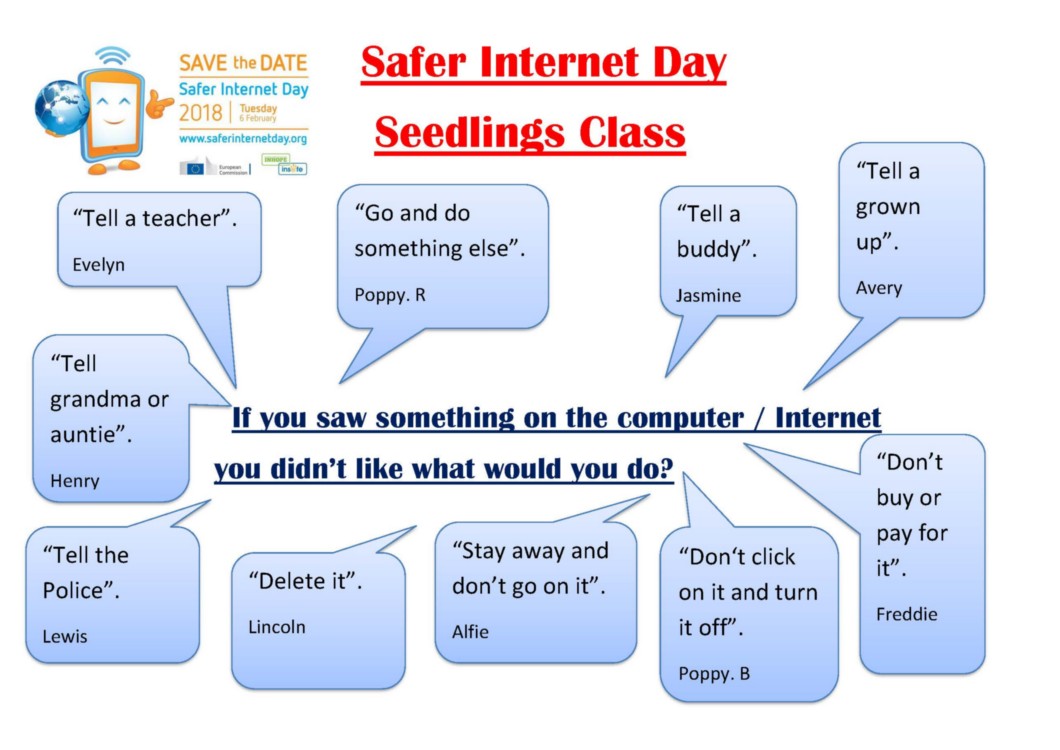 Can I create a sprite for a game?
A sprite is a character from a computer game, some famous ones being Super Mario or Sonic.
We used a program called Scratch to make our own. It was really tricky as it takes great mouse control to draw on the screen but the children made some fantastic characters.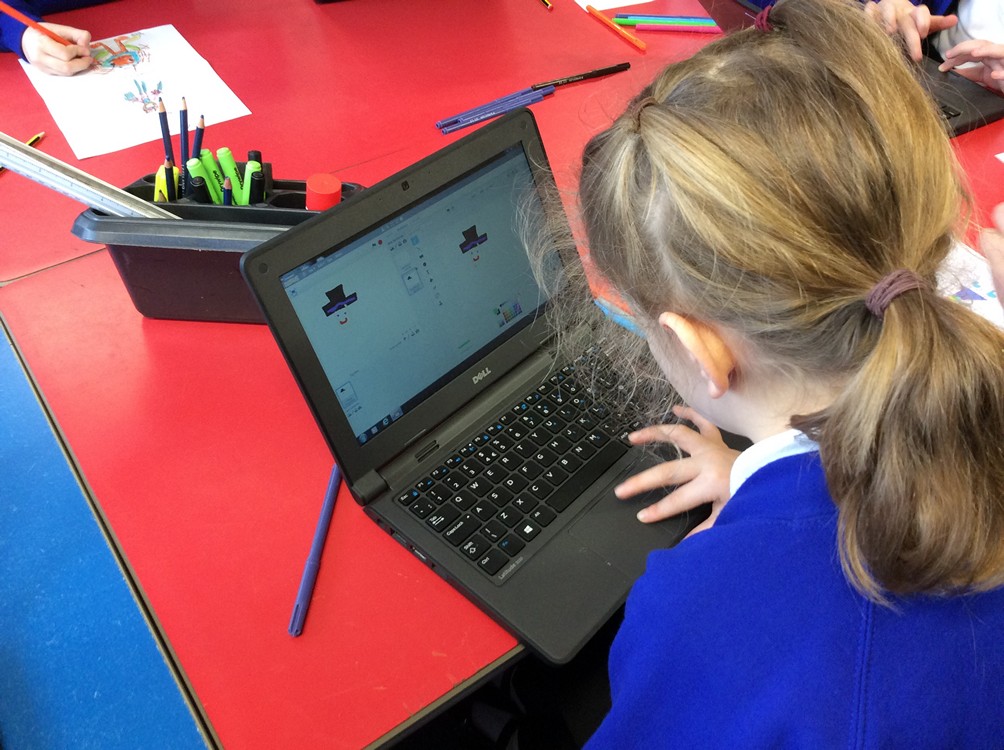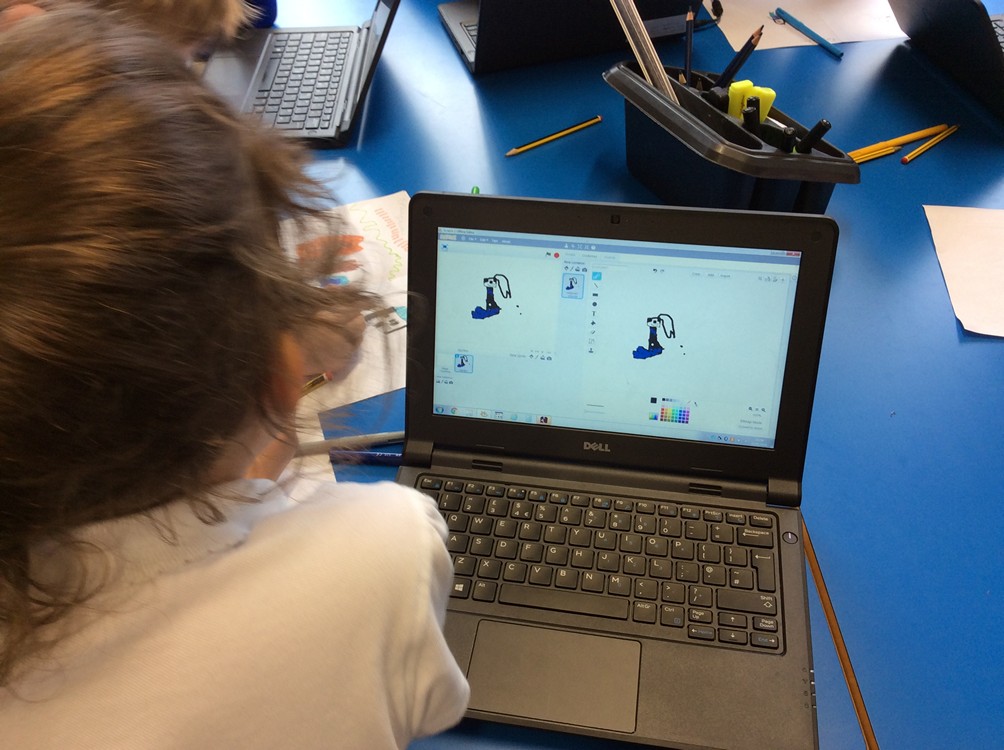 Sunflower Computing: Can I understand that algorithms are a set of instructions that are used to program digital devices?
This week we have started to learn how to code by playing fun games online. Why not have a go at home?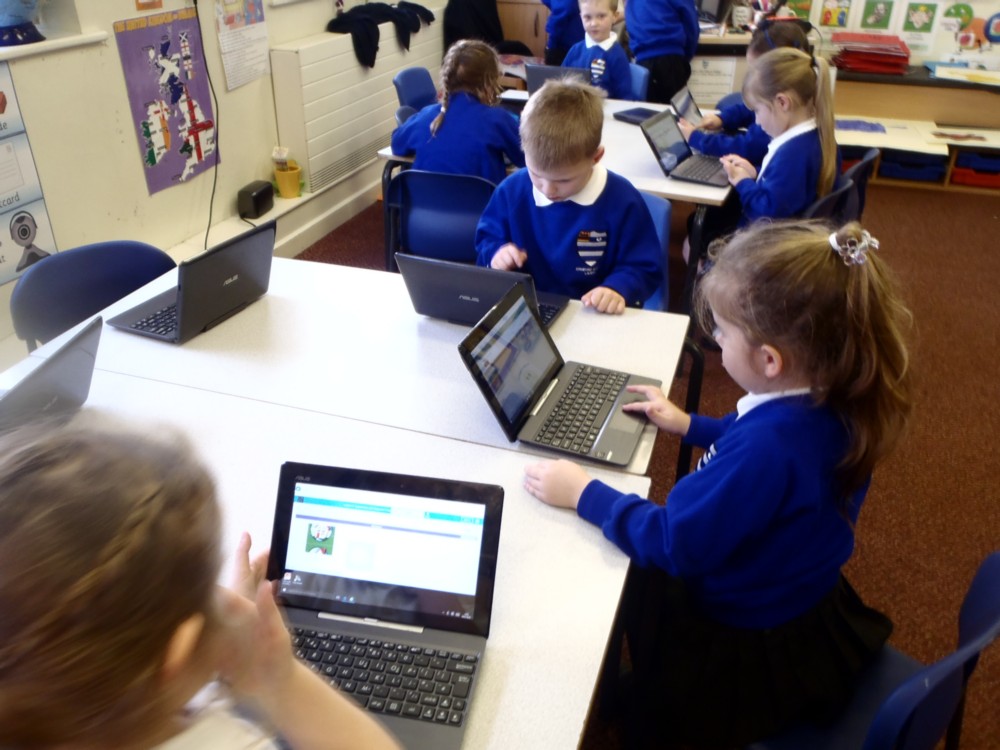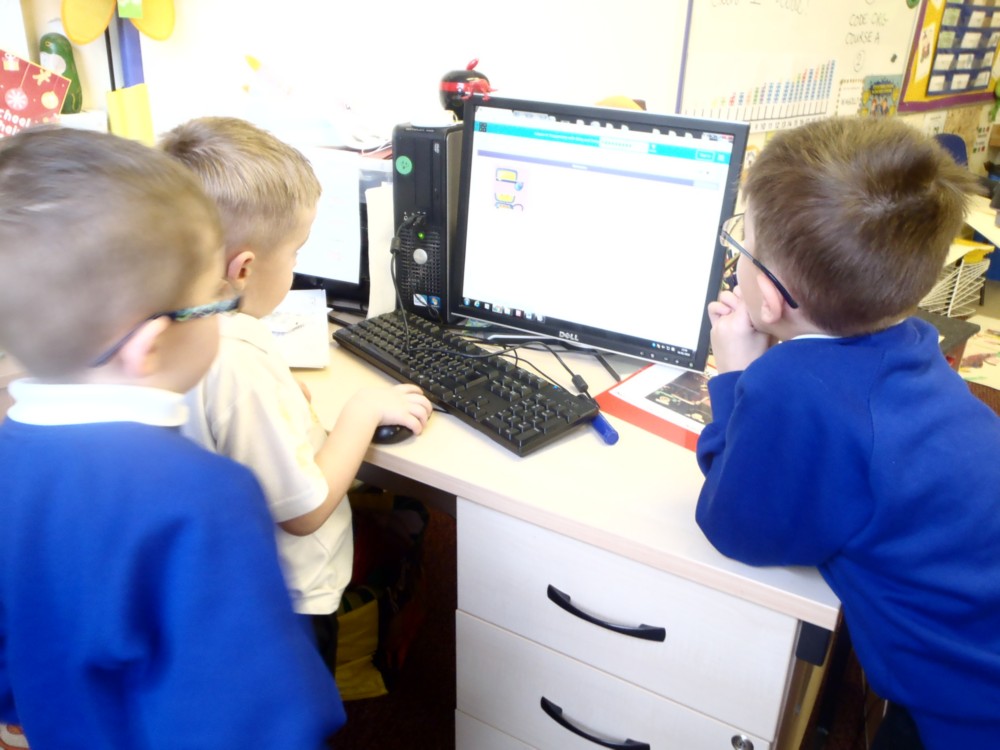 ICT Collaboration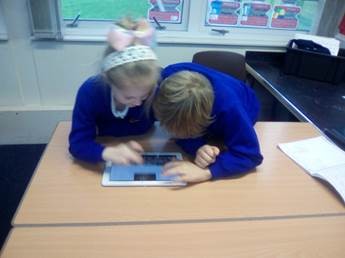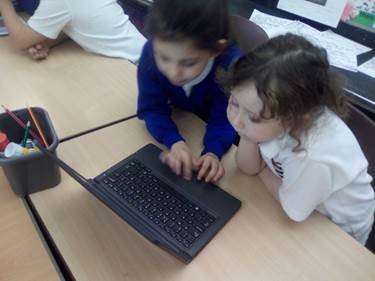 Star Anise and Poppy Class joined together this afternoon for some ICT collaboration. Pupils from Poppy visited Star Anise. We worked together as buddies. Helping others to improve their editing skills.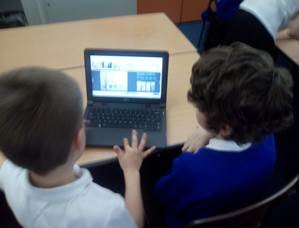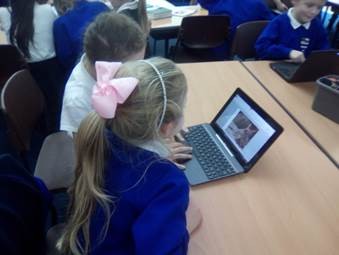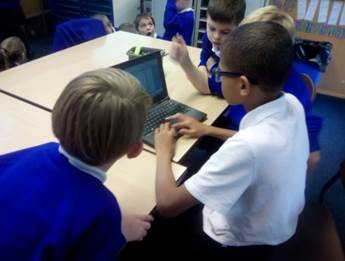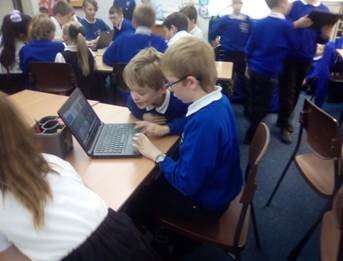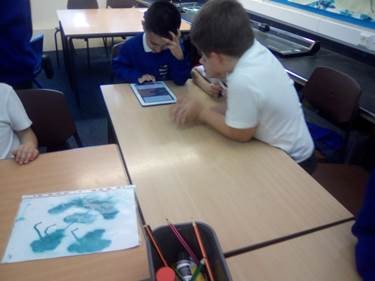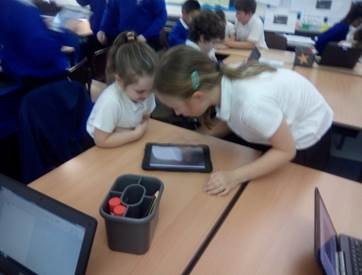 Can I use computer software to make a 3D model?
We have been exploring whether using a computer is always the best and simplest method to create and draw in 3D. We used online software called Voxel Builder to create simple 3D models. We then turned them into 2D nets which we cut out and folded into 3D.
It was really tricky to do and some of the nets worked better than others, depending on how complicated the design was. We discussed what we had found out and concluded that, in this case, using Lego or similar to build simple 3D models would probably be the best way to do it!
Rivers Multimedia Presentation
In Star Anise we have been learning about rivers - focusing on how they are formed, why they are important, how materials are transported, deposited and eroded, the causes and effects of pollution and we will also be choosing a river to create a case study about. This cross curricular project is also enhancing our online research and multimedia skills. We are selecting key pieces of information, pictures and even producing videos, then presenting using Microsoft PowerPoint. Although we have only just begun this project, we already have some fabulous information and are really enjoying creating our engaging, attractive and informative presentations!
Community ICT Workshop
Our Community ICT Workshop has been very successful and well attended. Pupils supported community members who were keen to develop their ICT skills in an after-school club at school. Pupils explained how to use power point and helped the group develop their understanding. Thank you to the pupils who were the ICT teachers for the evening and to Mr Hawkins for facilitating the event.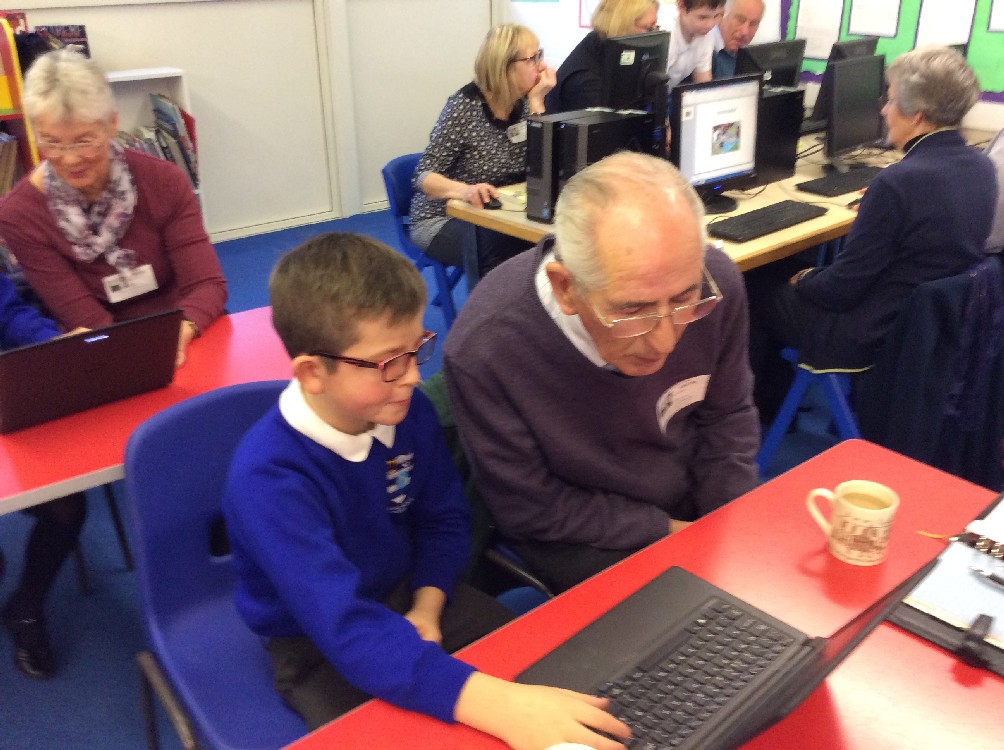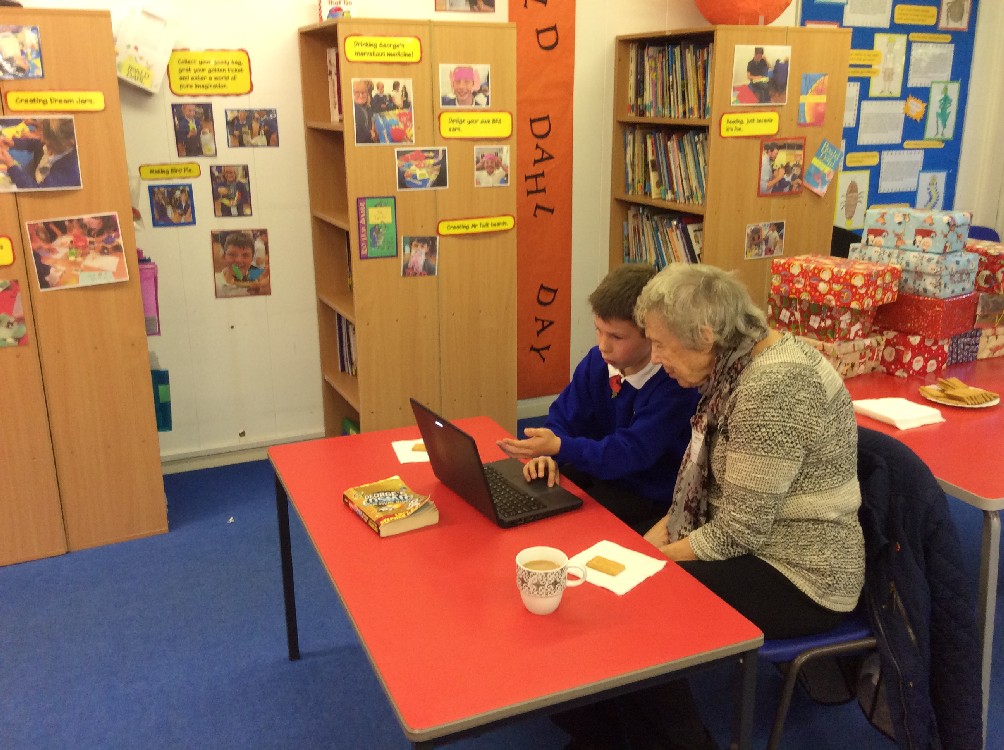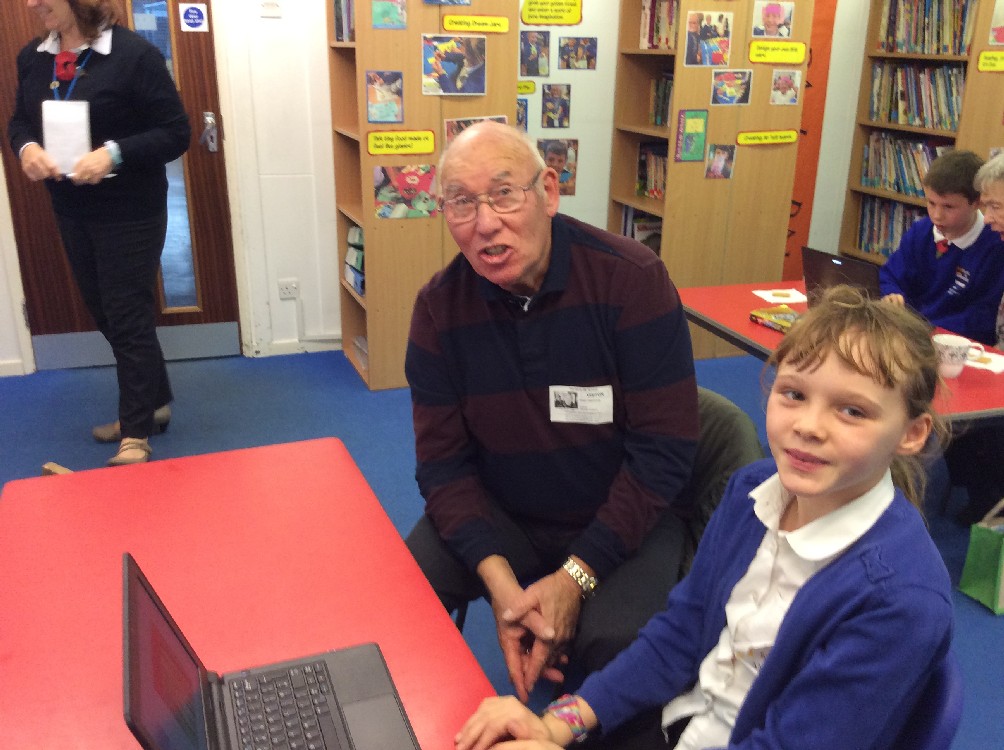 Can I program without a computer?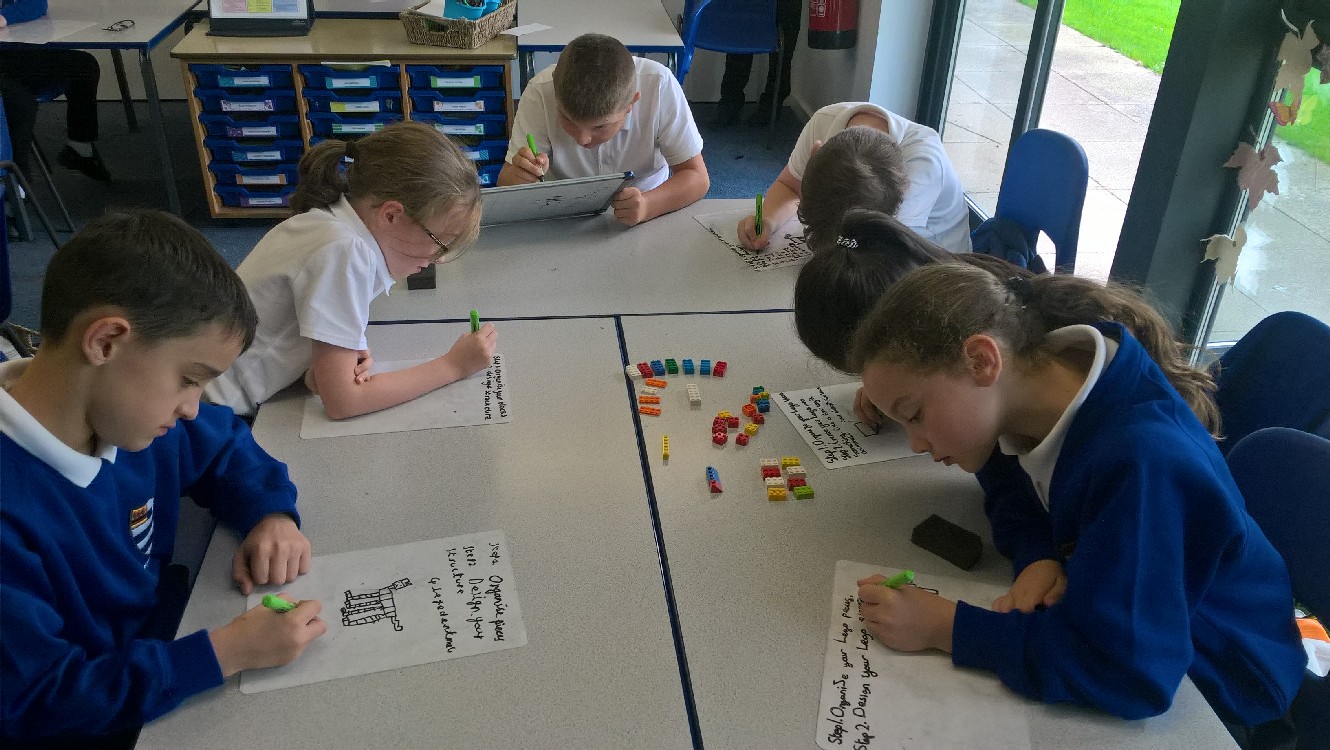 In Juniper class we have been looking at how we can build 3D models with computers. To start with though we have been planning each step without a computer to help us appreciate how computers really make our lives easier!