Computing
We believe that the ability to use ICT effectively is an essential life skill in today's modern world.
Our aim is to produce learners who are confident imaginative and effective users of ICT, from the basics of using and applying everyday software, through to coding and programming for a range of practical purposes.
ICT underpins school life and our Computing curriculum ensures that we equip our children with skills enabling them to be creative, innovative and adventurous in their application of modern technology.
We believe that all pupils have an entitlement to the Computing curriculum regardless of gender, disability, ethnicity, social class or special learning needs and we ensure that our provision meets the needs of all learners.
We recognise that ICT has the ability to motivate and enthuse pupils, to enable them to work creatively, co-operatively and collaboratively, and to develop perseverance and flexibility.
We aim to give children the skills they need to not only be successful in Computing lessons, but also whilst using and engaging with ICT across the wider curriculum and in their current and future lives.
We have been lucky enough to expand our range of IT hardware in the school this academic year and will continue to explore opportunities to enhance our stock over the coming months in our ongoing efforts to further enhance children's learning through the use of ICT.
Can I create algorithms and debug simple programmes?
The children have had lots of fun creating algorithms. Algorithms are clear sets of instructions that digital devices use to operate, they need to be precise, step-by-step sequences for the program to work.
They can sequence a set of instructions to move digital characters, look at some instructions and predict where the characters will move and they can debug instructions to find out where errors are and correct them.
If you would like to try this at home then look for code.org on your search engine.....and if you are not sure what you need to do I am sure your children will guide you! Have fun!
LQ: Is the Internet safe? Is the internet a good thing? Is it always right to put your opinion online?
As part of our deeper questioning focus in Barley Class, we posed the following questions: Is the internet safe? Is the internet a good thing? Is it always right to put your opinion online? Pupils created posters of their thoughts and opinions and then discussed these questions in small groups. There were some very powerful discussions from each pupil.
Safer Internet Day
Poppy Class: Internet Safety
As part of our on-going internet safety work we asked a really big question.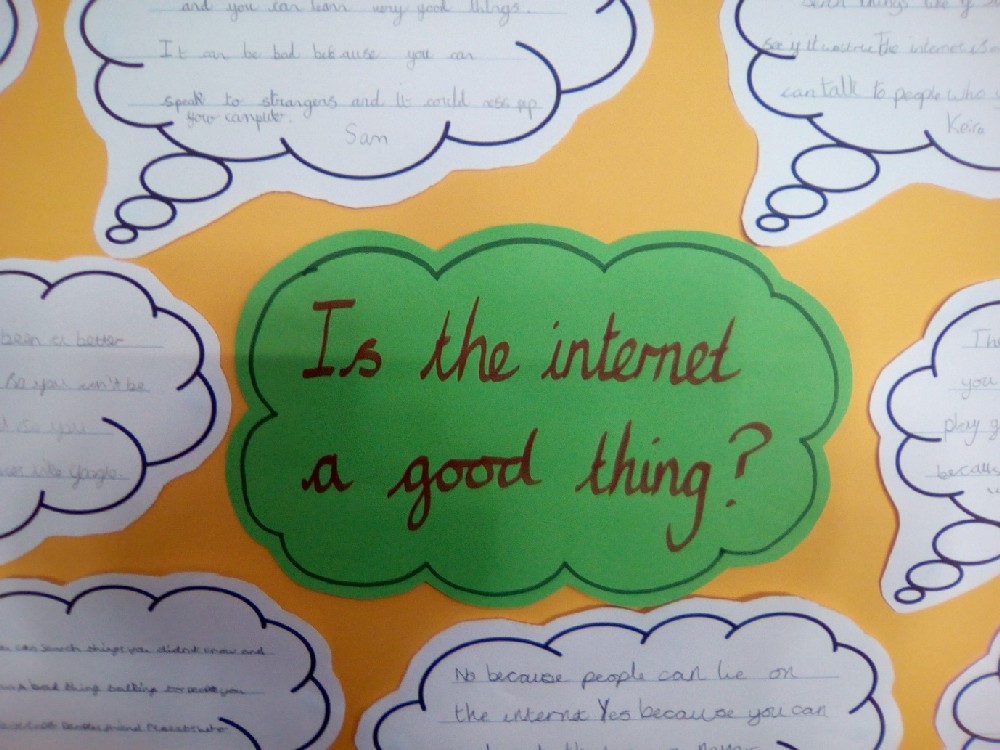 We used our P4C skills to listen and respond respectfully to each other.
Every member of the class had something very useful to say.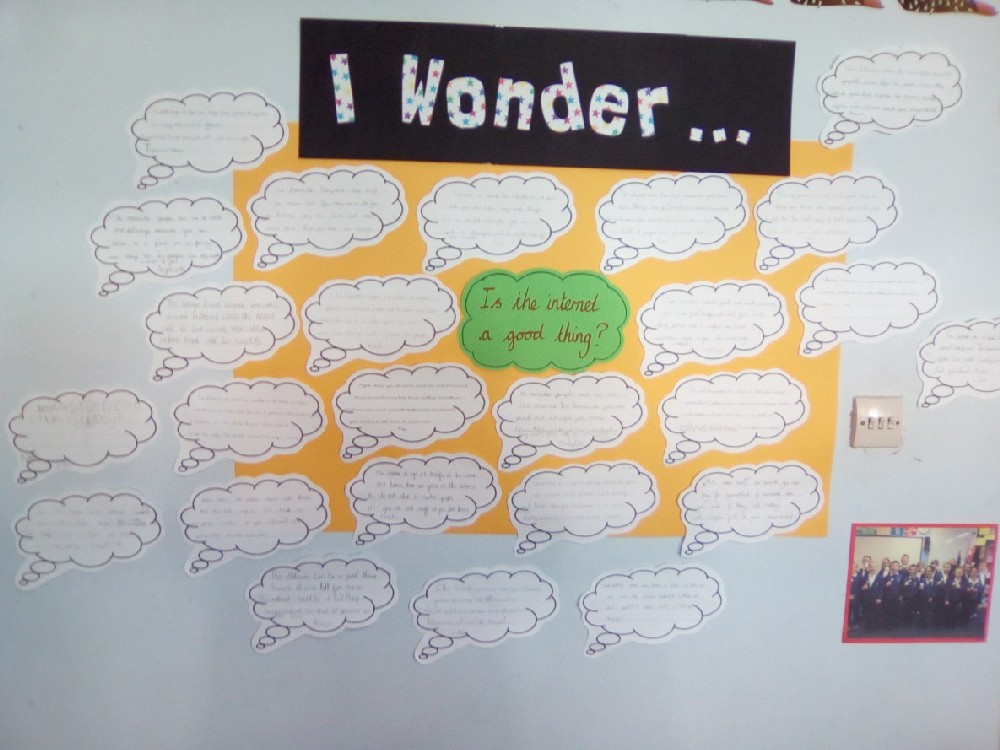 After considering everyone's views and ideas we had a very balanced view. Here is just one example.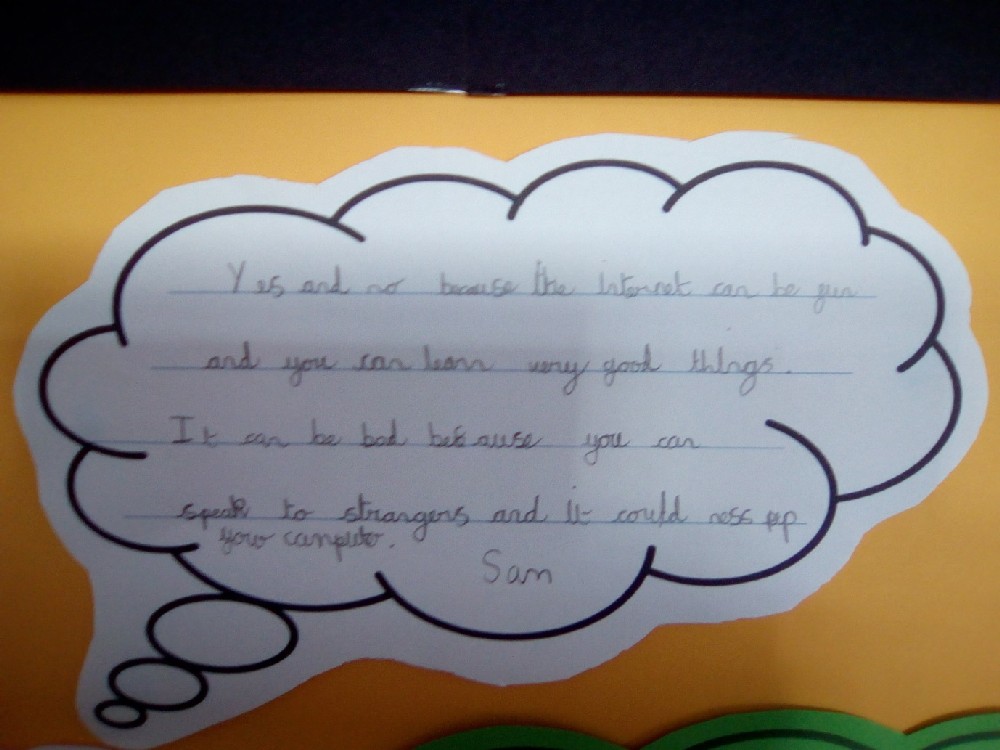 Years 5 and 6
Mr Nicholls from Halifax led safer internet use workshops for Year 5 and 6 pupil on Safer Internet Day.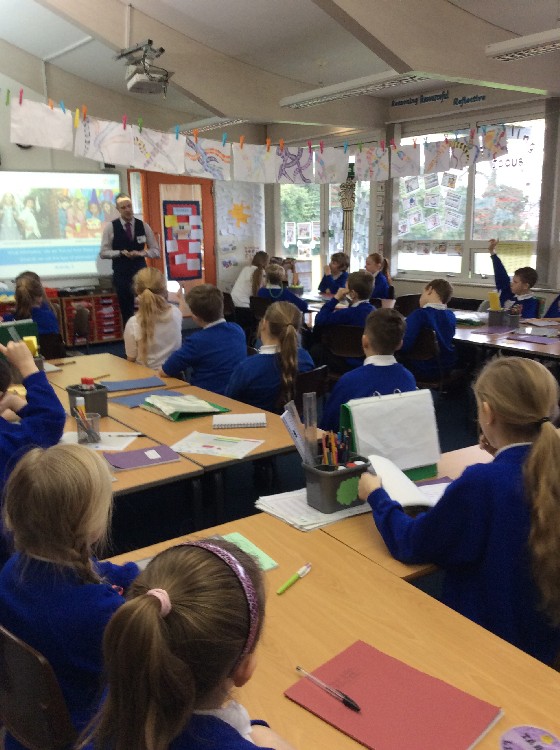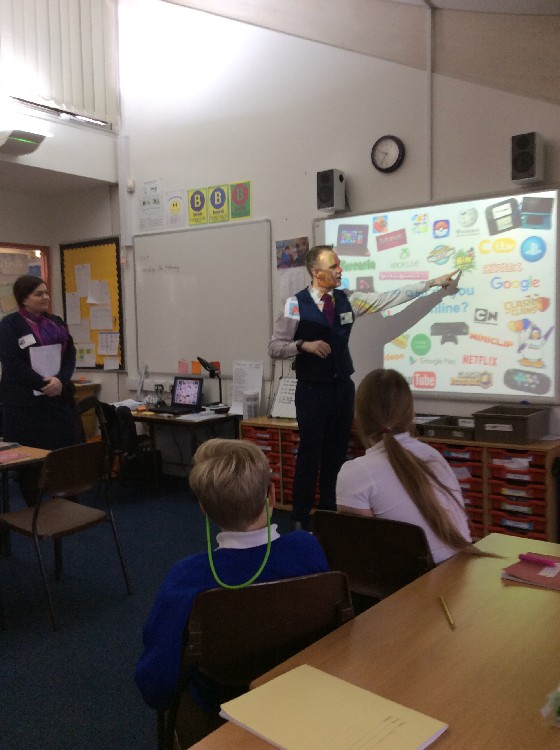 Internet Safety Week
As part of Internet Safety Week we are developing our deeper thinking skills. We posed the question "Is the Internet Safe?" We discussed as a class the positives and negatives of the Internet and chose the ones we thought were the best.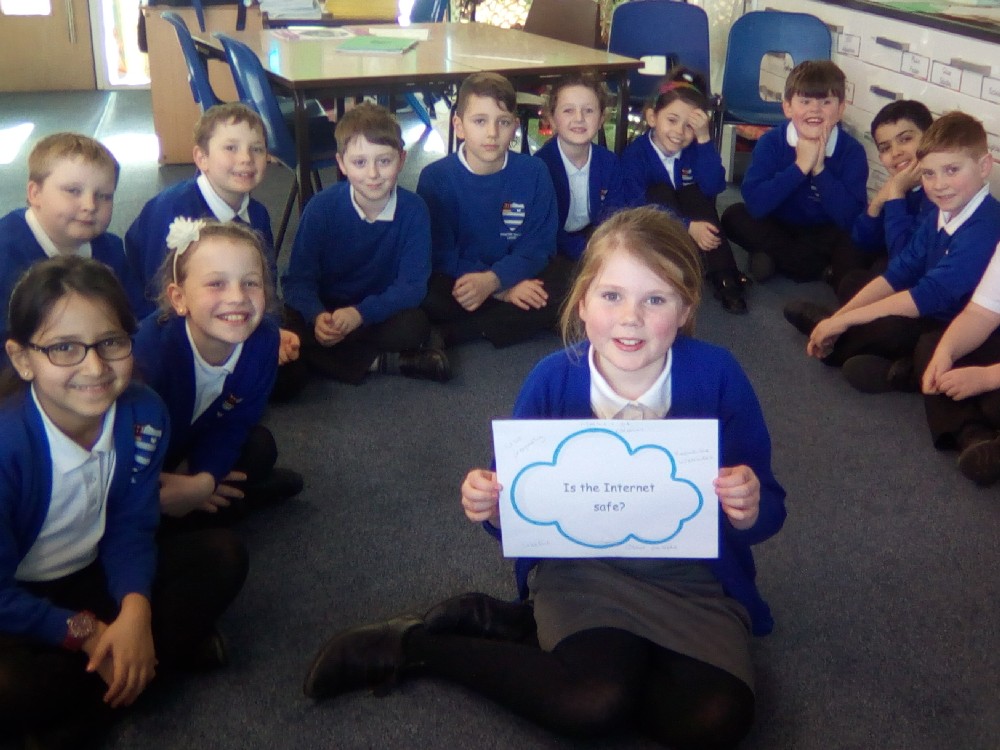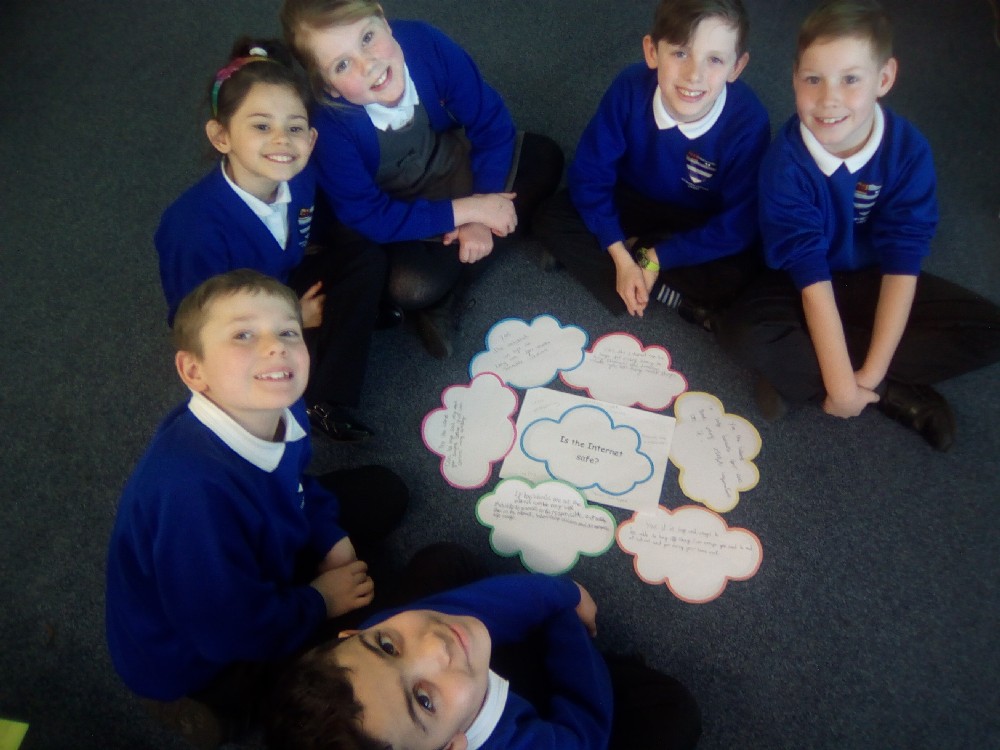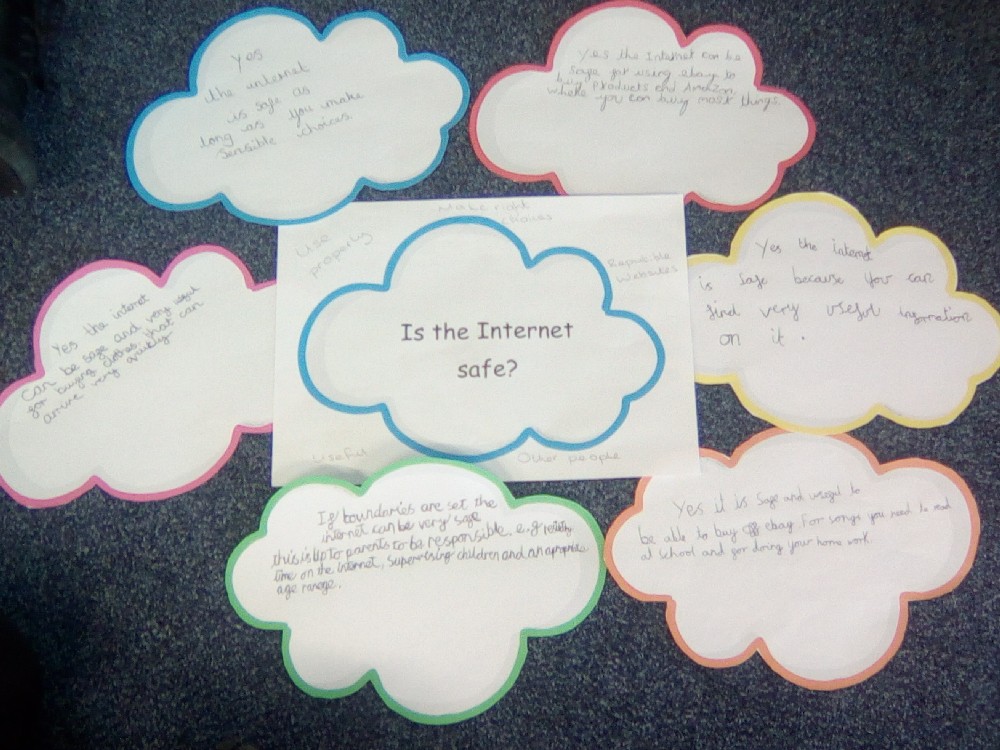 How safe is the internet?
Mustard Class were involved in a debate relating to 'How safe is the internet?' There were some very interesting and profound questions posed by the children, which were then answered by some of their peers. The children definitely showed their understanding of using the Internet safely. Well done Mustard Class!
Minibeasts, insects and living things
Children from Seedlings and Mustard classes came together to share their knowledge about minibeasts, insects and living things. They explored the Outdoor Areaand identified and recorded the different habitats and features of each living thing they observed. Back in the classroom there was lots of collaborative learning to research some facts about the things they found.