Computing
Intent
When planning and teaching computing at Stanford Junior and Infant School, we believe that it is an essential part of the curriculum; a subject that not only stands alone but is woven and should be an integral part of all learning.  Computing, in general, is a significant part of everyone's daily life and children should be at the forefront of new technology, with a thirst for learning what is out there.  Computing within schools can therefore provide a wealth of learning opportunities and transferrable skills explicitly within the Computing lesson and across other curriculum subjects.
Through the study of Computing, children will be able to develop a wide range of fundamental skills, knowledge and understanding that will actually equip them for the rest of their life.  Computers and technology are such a part of everyday life that our children would be at a disadvantage would they not be exposed to a thorough and robust Computing curriculum.  Children must be taught in the art form of 'Computational Thinking' in order to provide them essential knowledge that will enable them to participate effectively and safely in the digital world beyond our gates.
Implementation
In Early Years provision will be exposed to the understanding of internet safety as they explore the world around them and how technology is an everyday part of their learning and understanding of the world.
Children in both KS1 and KS2 are taught in weekly sessions by their class teacher as detailed below:-
Key stage 1
Pupils should be taught to:
understand what algorithms are; how they are implemented as programs on digital devices; and that programs execute by following precise and unambiguous instructions
create and debug simple programs
use logical reasoning to predict the behaviour of simple programs
use technology purposefully to create, organise, store, manipulate and retrieve digital content
recognise common uses of information technology beyond school
use technology safely and respectfully, keeping personal information private; identify where to go for help and support when they have concerns about content or contact on the internet or other online technologies.
Key stage 2
Pupils should be taught to:
design, write and debug programs that accomplish specific goals, including controlling or simulating physical systems; solve problems by decomposing them into smaller parts
use sequence, selection, and repetition in programs; work with variables and various forms of input and output
use logical reasoning to explain how some simple algorithms work and to detect and correct errors in algorithms and programs
understand computer networks including the internet; how they can provide multiple services, such as the world wide web; and the opportunities they offer for communication and collaboration
use search technologies effectively, appreciate how results are selected and ranked, and be discerning in evaluating digital content
select, use and combine a variety of software (including internet services) on a range of digital devices to design and create a range of programs, systems and content that accomplish given goals, including collecting, analysing, evaluating and presenting data and information
use technology safely, respectfully and responsibly; recognise acceptable/unacceptable behaviour; identify a range of ways to report concerns about content and contact.
In addition to this technology is always available in the classrooms and is used throughout the day to enhance the children's learning experience across other areas of the curriculum.
Impact
Our Computing curriculum will ensure all pupils develop key computing learning skills, as set out by the national curriculum.
Aims – to ensure that all pupils:
can understand and apply the fundamental principles and concepts of computer science, including abstraction, logic, algorithms and data representation
can analyse problems in computational terms, and have repeated practical experience of writing computer programs in order to solve such problems
can evaluate and apply information technology, including new or unfamiliar technologies, analytically to solve problems
are responsible, competent, confident and creative users of information and communication technology.
After the implementation of this robust computing curriculum, children at Stanford Junior and Infant School, will be digitally literate and able to join the rest of the world on its digital platform.  They will be equipped, not only with the skills and knowledge to use technology effectively and for their own benefit, but more importantly – safely.  The biggest impact we want on our children is that they understand the consequences of using the internet and that they are also aware of how to keep themselves safe online.
As children become more confident in their abilities in Computing, they will become more independent and key life skills such as problem-solving, logical thinking and self-evaluation become second nature.
Useful resources
Digital safety during COVID-19
A parents guide to the new National Curriculum (not Foundation/Seedlngs class). More information can be found on the Rising Stars website
Scratch Community is a fantastic programming resource for learners of all ages. What better place to start than a site dedicated specifically for those who want to use Scratch to learn programming? Here you will find videos, lesson plans, worksheets, discussions and even real people to ask for help.
Codecademy is the web resource that does exactly what it says on the tin. This is a good starting point to discover what computer programming (in JavaScript) can be like. Sometimes unforgiving if you get your syntax wrong (that's spelling, punctuation and grammar in computer speak). You get feedback as you progress and learners can compare their score with each other.
Or for a more game based approach try code.org
BBC Bitsize always has lots of useful information and resources to get to grips with Computing
Anti bullying week
Juniper Class
As part of Anti bullying week, Juniper class used their computing skills to give advice on how we would help and support others in different scenarios using and showing Kindness and respect. #antibullyingweek2021
Barley Class
As part of our computing lessons we are focusing on staying safe online. In this lesson we were using an online application to identify whether a character had posted too much content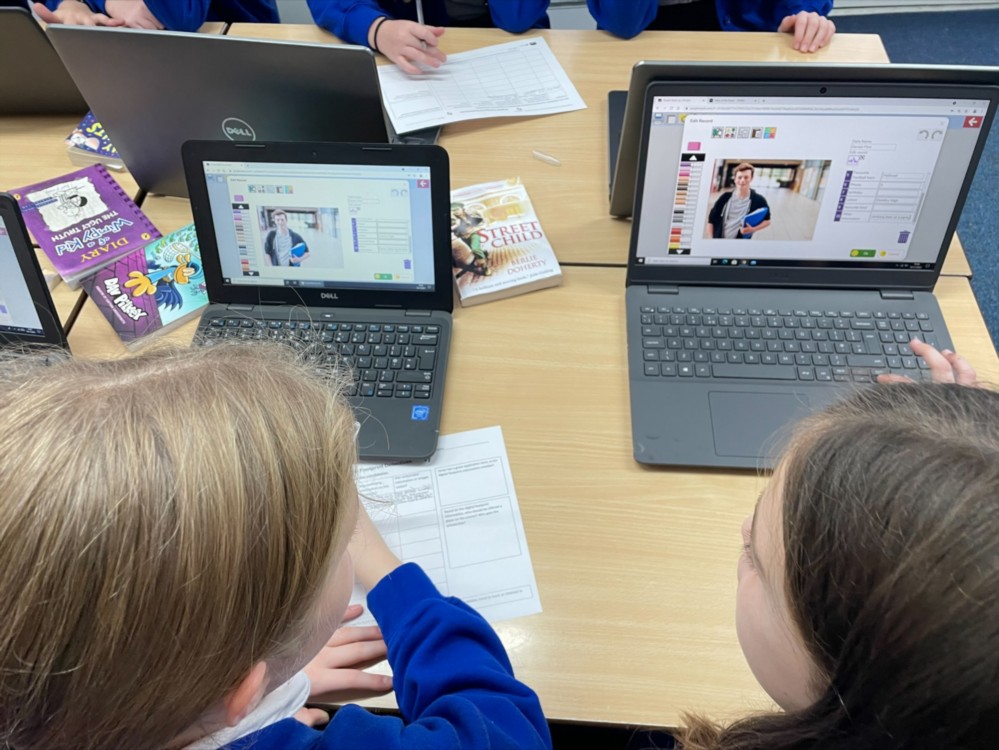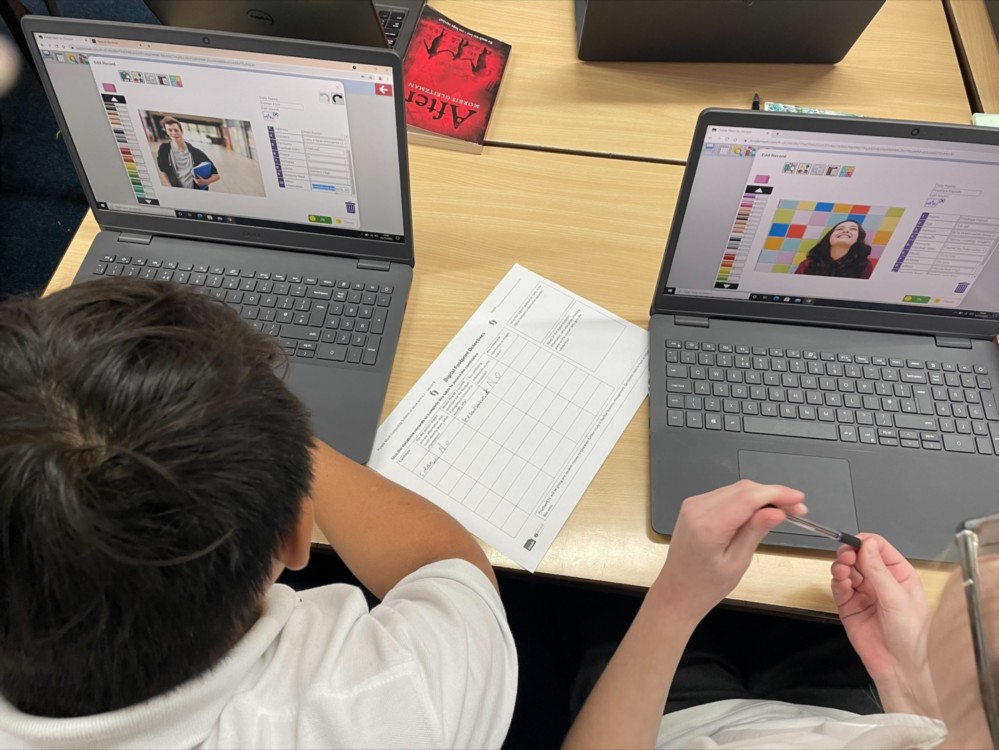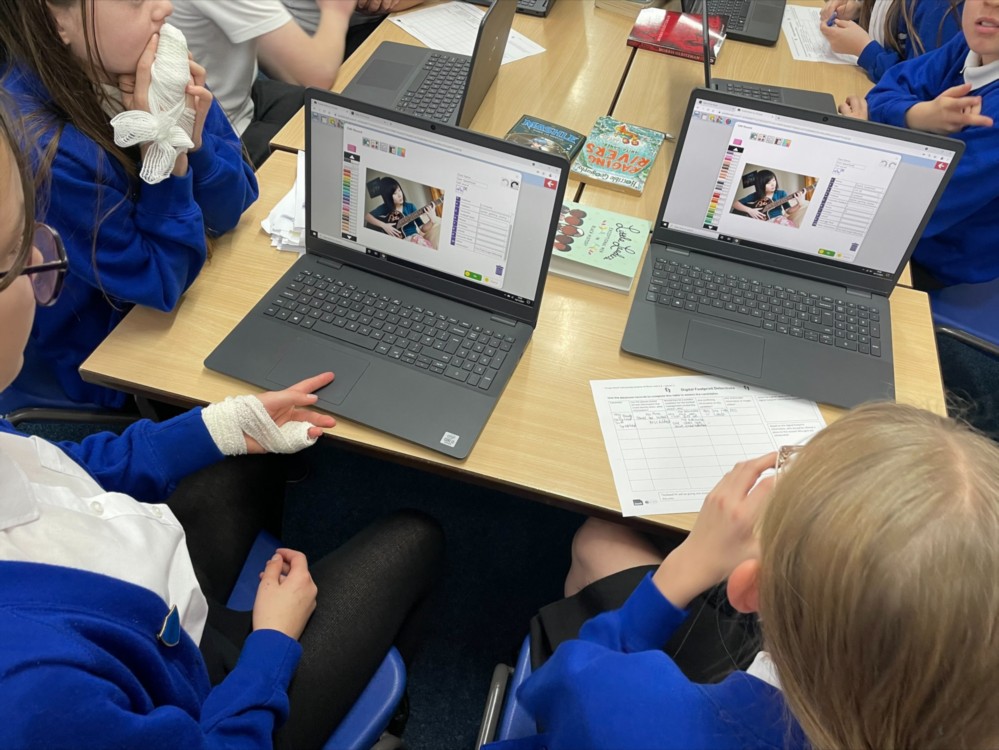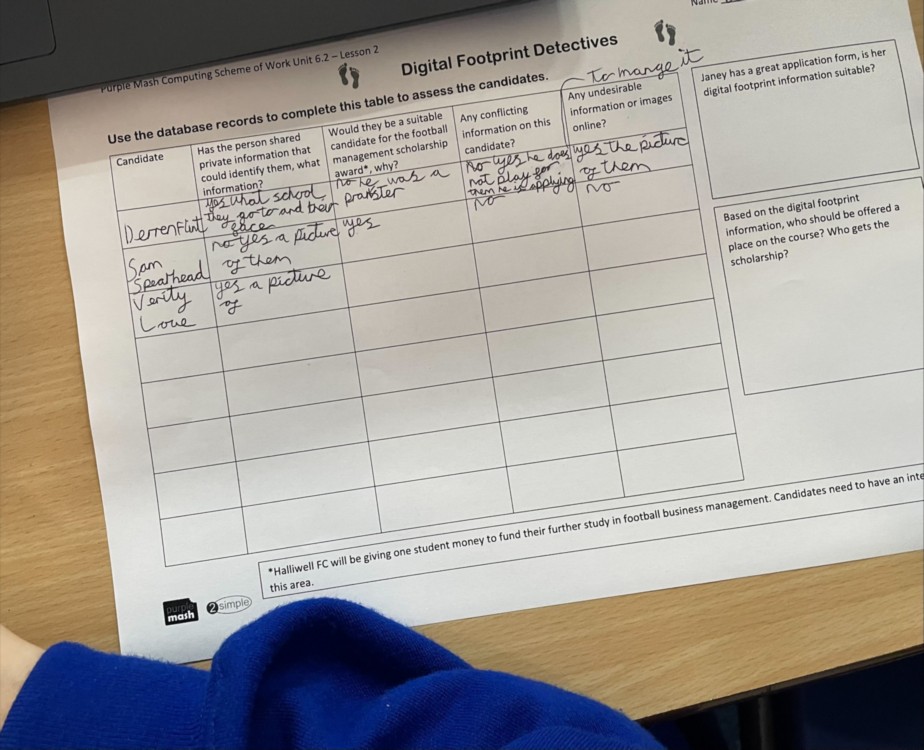 Internet Safety
Pumpkin Class watched a story called 'Buddy the Dog's Internet Safety Story.' They all sang a song: 'Use Your Tablet Safely.' They helped the boy called Ben in the story make the right choices when he was using his tablet online.
H- Ben should not click on adverts and download new games without asking his mum first.
L- If you accidently click on something you are not sure about, you should tell a grown-up.
J- Ben got a message from a stranger. I don't think he should talk to them. He should tell a grown-up.
C- Never talk to strangers outside or online. You don't know them.
O- If you see something scary or something horrible. Tell a grown-up straight away.
P- If you are not sure about something on the internet and you are worried, tell your parents or a teacher.
R- Ben needed to know that not all games on the internet are suitable for children.
Hear our "Use Your Tablet Safely" song
We love Purple Mash!
The Pumpkins really enjoy using the Purple Mash program at both home and at school. They log on independently and like to explore the different tools, games and information.
L- I watch History videos. Purple Mash helps me learn new things about long ago.
C- I like colouring pictures with the different textured paints. I drew a castle with crayons that looked like real bricks.
D- I use Purple Mash to type my own stories.
E- I have tried lots of activities on Purple Mash at home and at school.
J- I play spaceship number games to improve my adding.
H- I have been learning about halves and quarters by playing a pizza game.
W- I have researched facts about the Romans. I am very interested in them.
Year 3 Learning about coding
Today we learnt that 'coding' is another work for instructions and an 'algorithm' is a list of instructions. We pretended to be computers and coders giving each other instructions. After this we started designing a page for us to practice coding on in another lesson. We managed to add characters to our design & change the background. The children really enjoyed the designing process.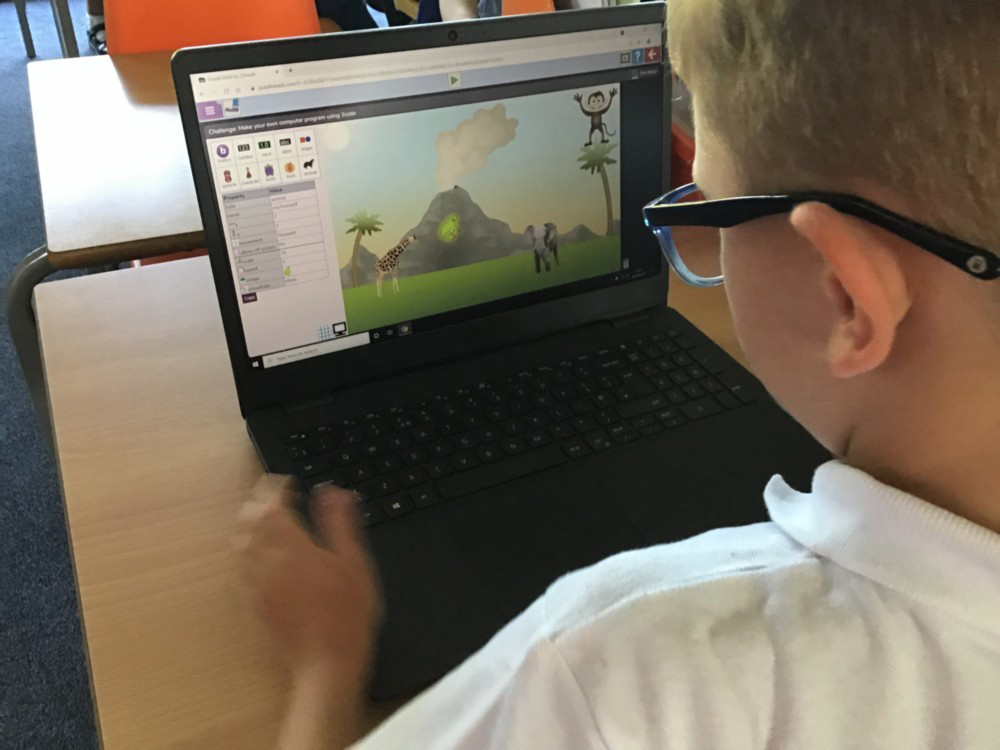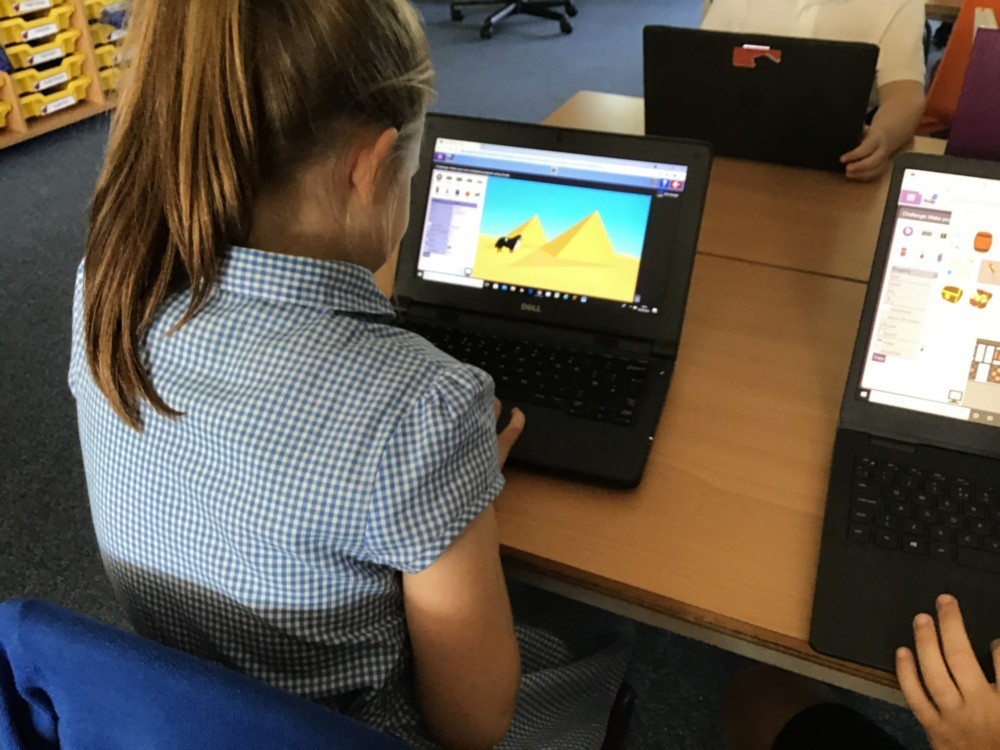 Text-Based Adventures
In computing, we have been learning about how to create text-based adventures. We used the story 'The Little Red Riding Hood' to create a storyboard and practised our coding skills on Scratch.
TC - we love using Scratch, it is fun to make the avatar move around and make noises. BM - this is a brilliant app! I can't wait to create our own story game.
Animation
Today we have started to learn about animation and how the eye is tricked into thinking that pictures move. We looked at the history of animation and the first cartoons made, then we had a go ourselves. First we made a simple animation by using a strip of paper then the children created animations on the computer. They were really quick at using the skill and made some amazing short clips.
---
---
---
Can I use Logo to create repetitive patterns?
We have developed out skills further with the use of Logo. Today we learnt how program set 'procedures' for the drawing of basic shapes. We then used these procedures to create patterns and pictures. The children had lots of fun doing this and they were very creative.
---
Can I use coding to control an on-screen icon to create patterns?
In Computing the children were shown a program called Logo, with this the children could program an icon to draw patterns and shapes. The children got really adventurous with this, changing the backgrounds and icon then drawing pattern through the use of coding.
Databases
Star Anise Year 5: In Computing Star Anise have been learning about databases. In this lesson we were using a flight database to search then filter our results to find the cheapest flights, quickest flights and also filter the results to find a flight that landed in the morning- great work Star Anise!!! ✈️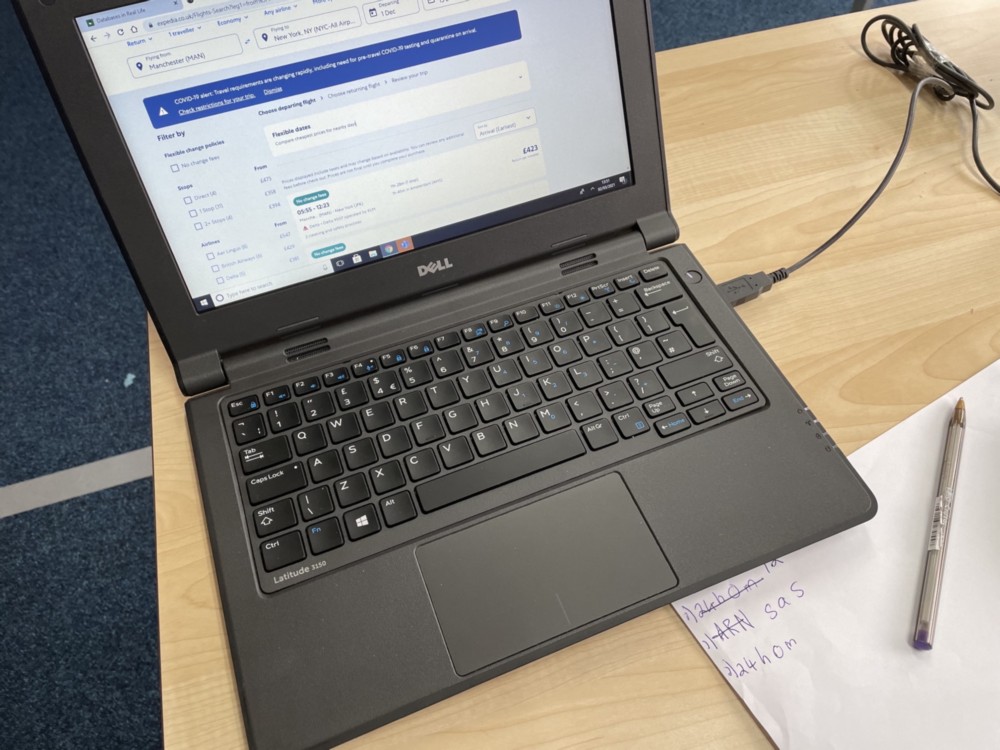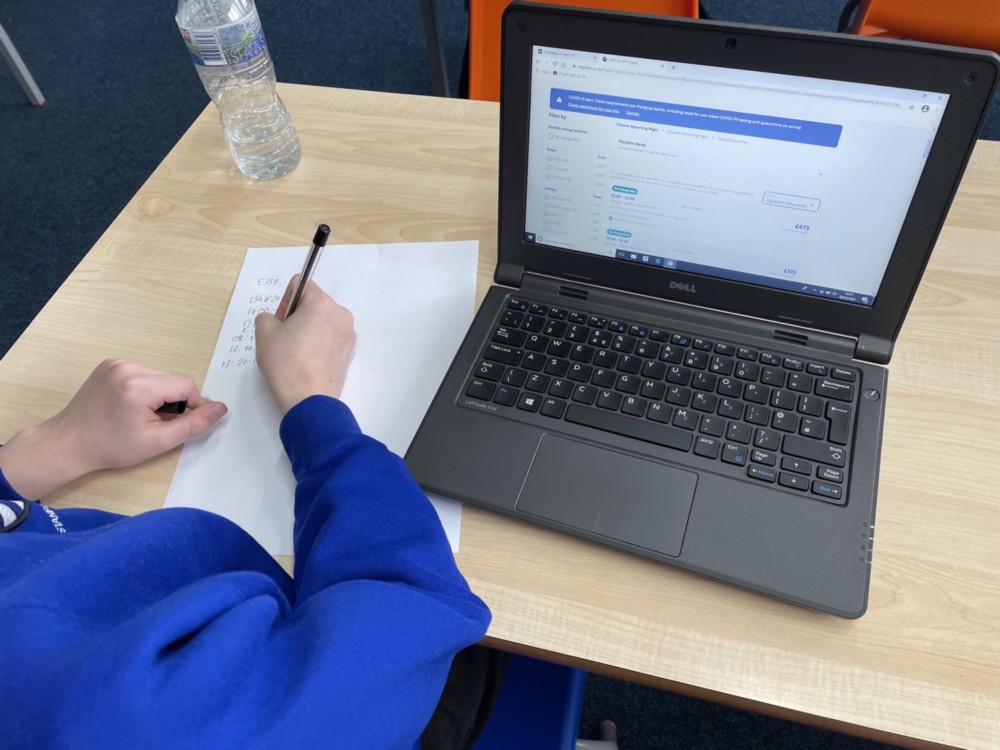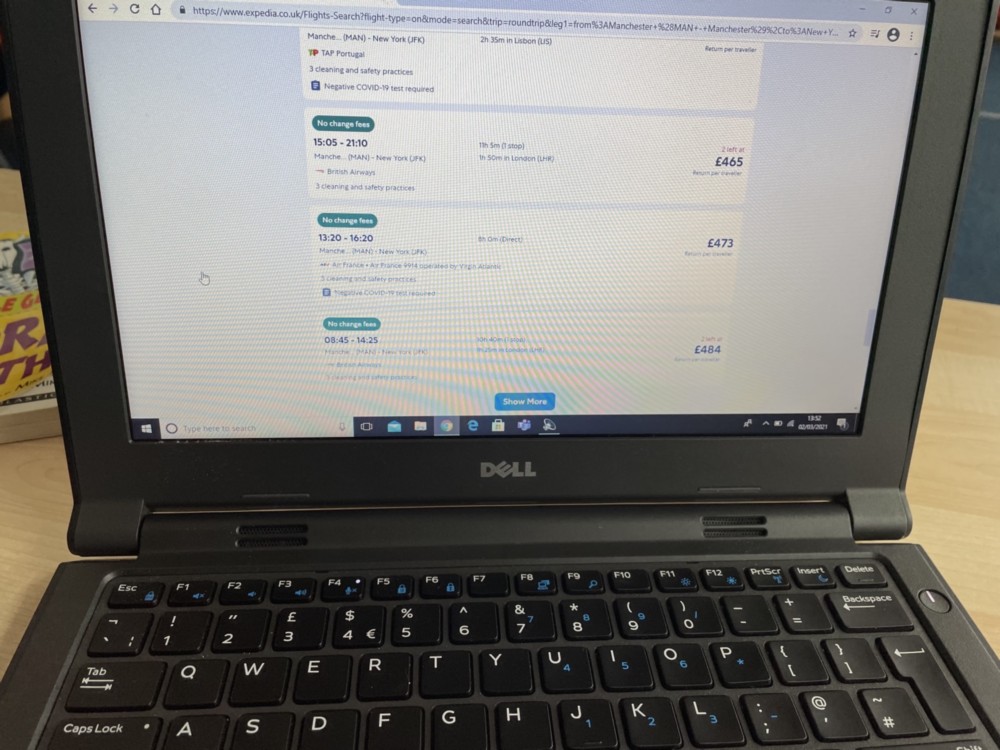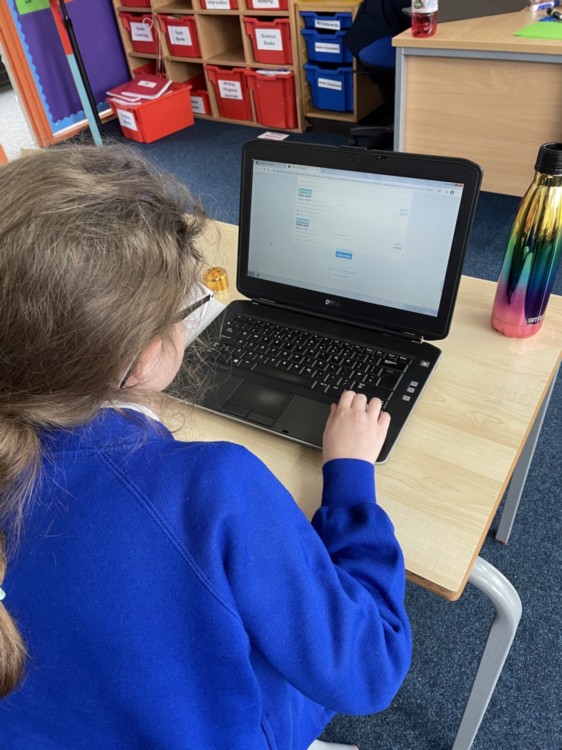 Barley Class Year 6: Event Planning
In Computing Barkey class have been learning about spreadsheets and the formulas used to calculate costs. We are planning our own party and calculating how much this will cost using different formulas!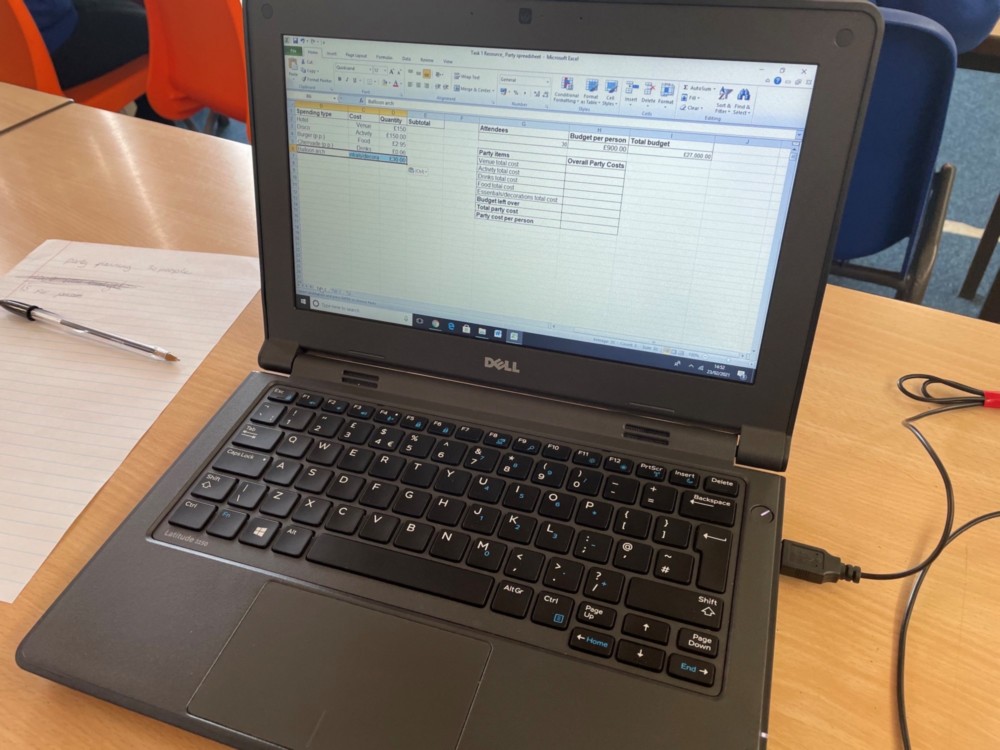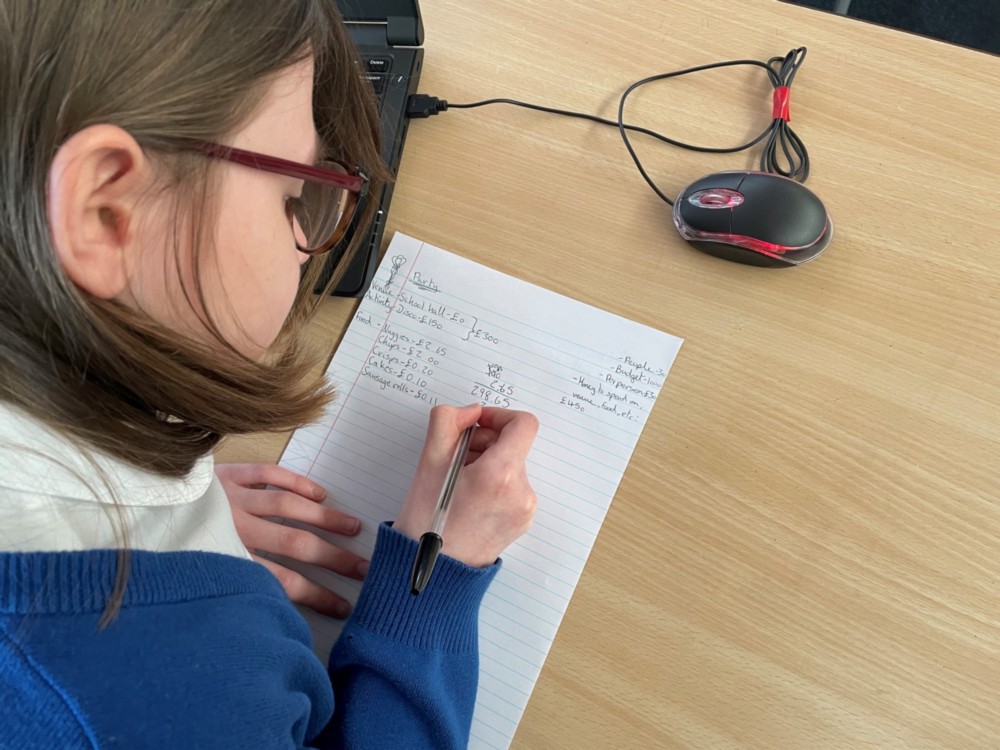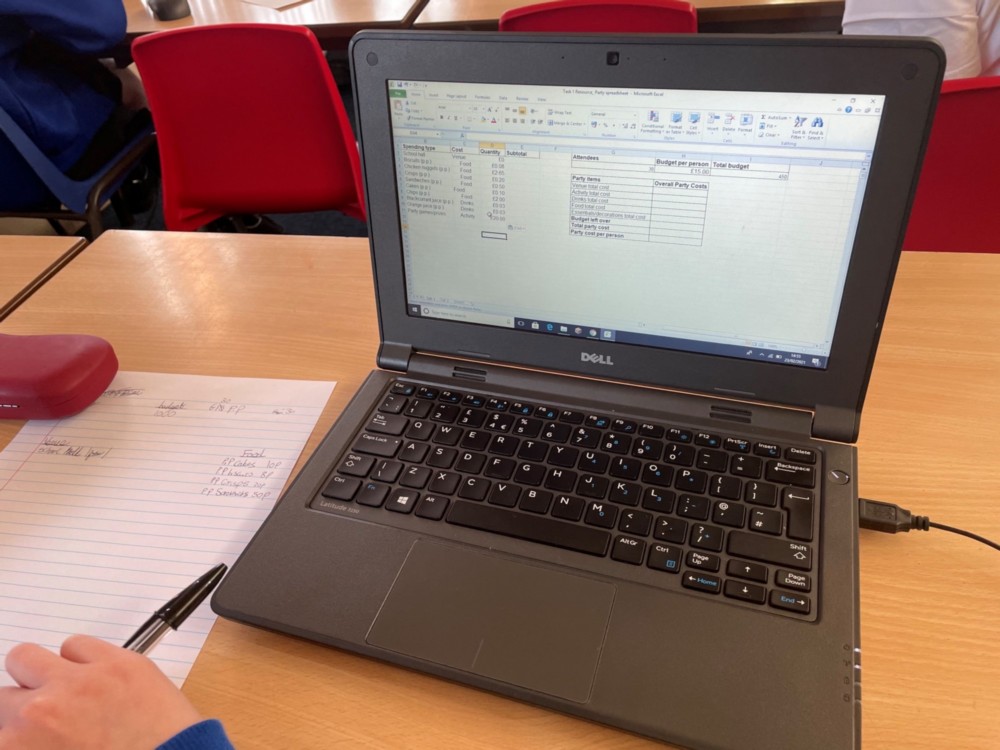 Thank you Stanford Trust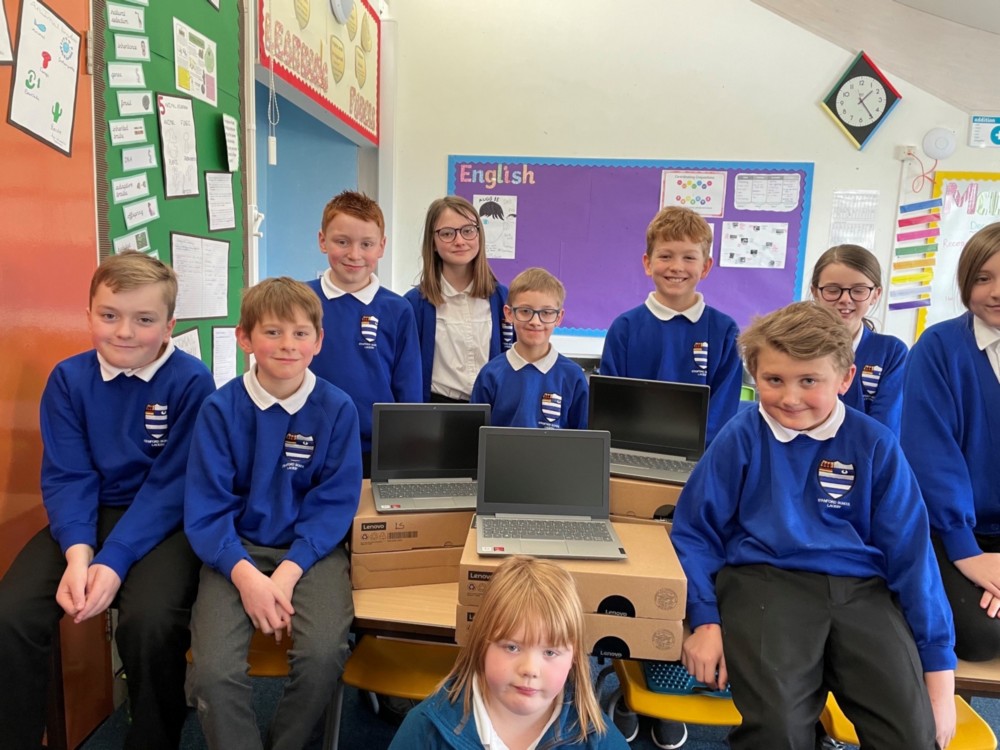 Stanford Trust have kindly donated new laptops to the school to help support the pupils- we would like to say a huge thank you for their continued support, we really appreciate the new tech!! 👩‍💻
Safer Internet Day
Seedlings Class
As part of Safer Internet day, children listened to the story 'Smartie the Penguin'. Children talked about and worked to solve Smartie's problems.
Pupil Voice:
TT - Don't trust everything online it might not be true.
RA - Tell a grown up if you are worried about something you see.
HF - Don't tell people on the internet where you live.
LB - Don't play games on the internet for a long time, go outside and play a game instead.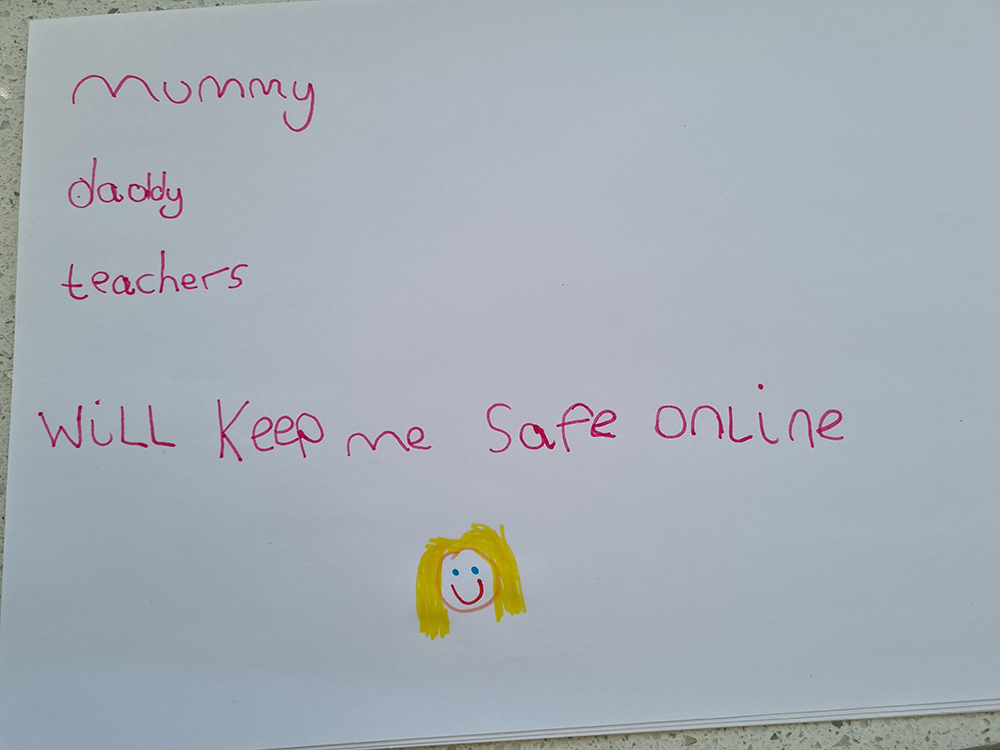 Sunflower Class
For Safer Internet Day, we listened to Mrs. Brady read the story about Smartie the Penguin. We had to think carefully about what Smartie should do when he:
saw something scary online
read something that wasn't true online
had a stranger asking him questions
S- I watched the Smartie the Penguin story. I listened well to the questions and got all the decisions right. I wrote three names of people who would keep me safe online.
H- I ask my mummy and daddy for help if I am worried about anything I see on my tablet.
A- Don't believe everything on the internet. Some things are just not true.
J- You shouldn't tell people who are strangers your personal information. Don't tell them where you live or what your name is.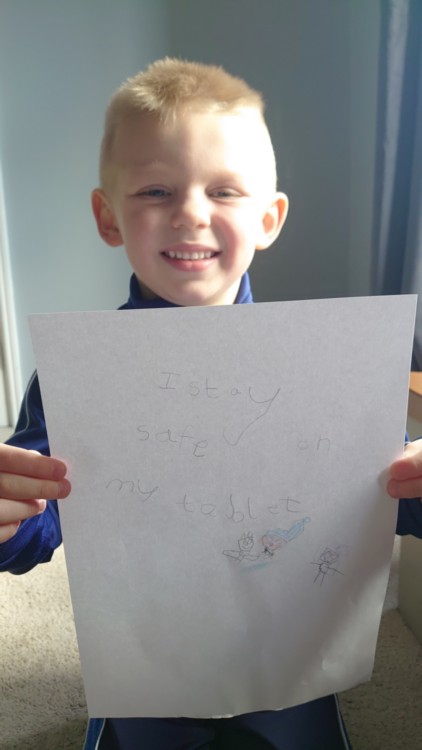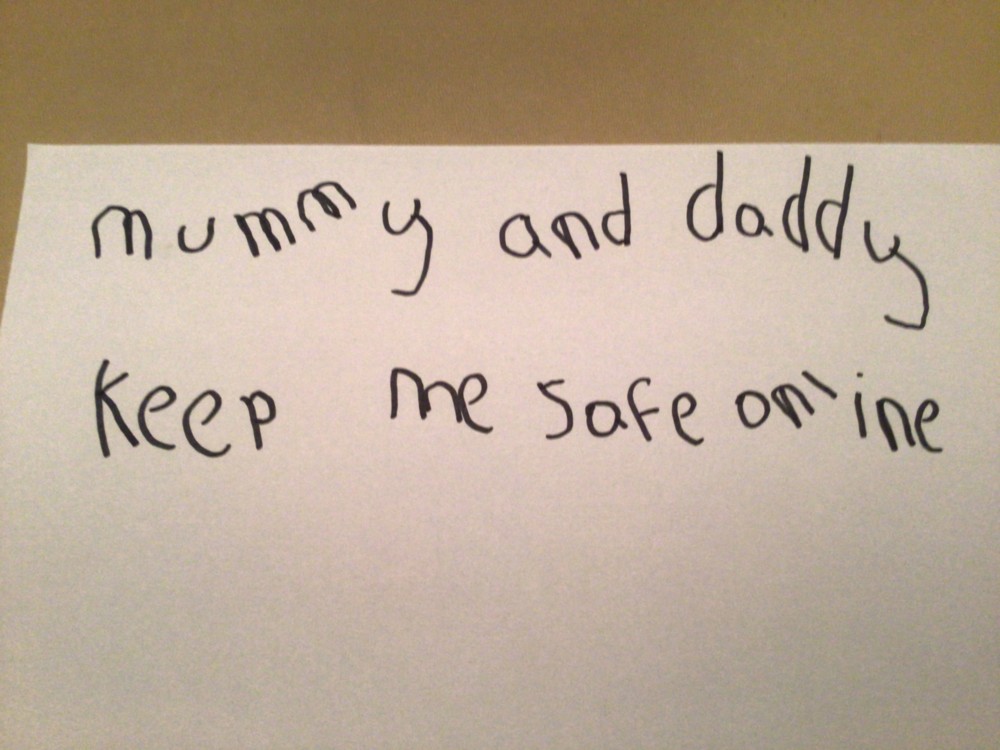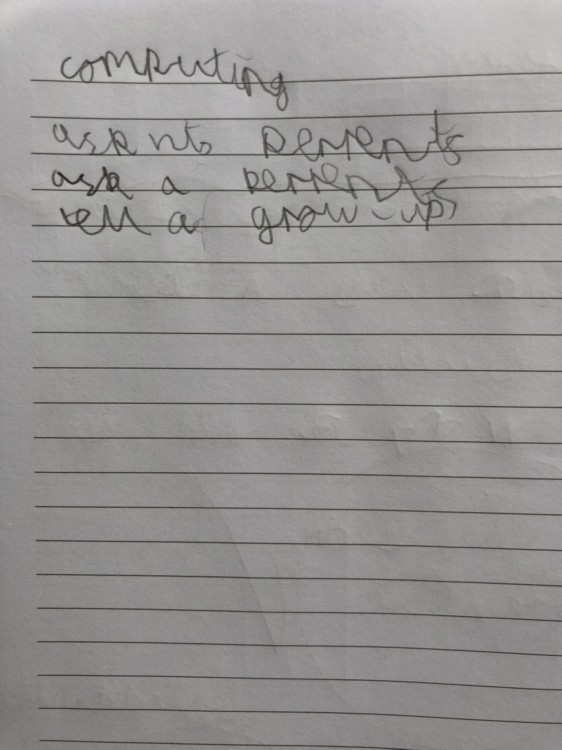 Pumpkin Class
This week we watched a video story and learnt new ways of being safe on the internet. This is what we found out:
Barley Year 6: Internet Safety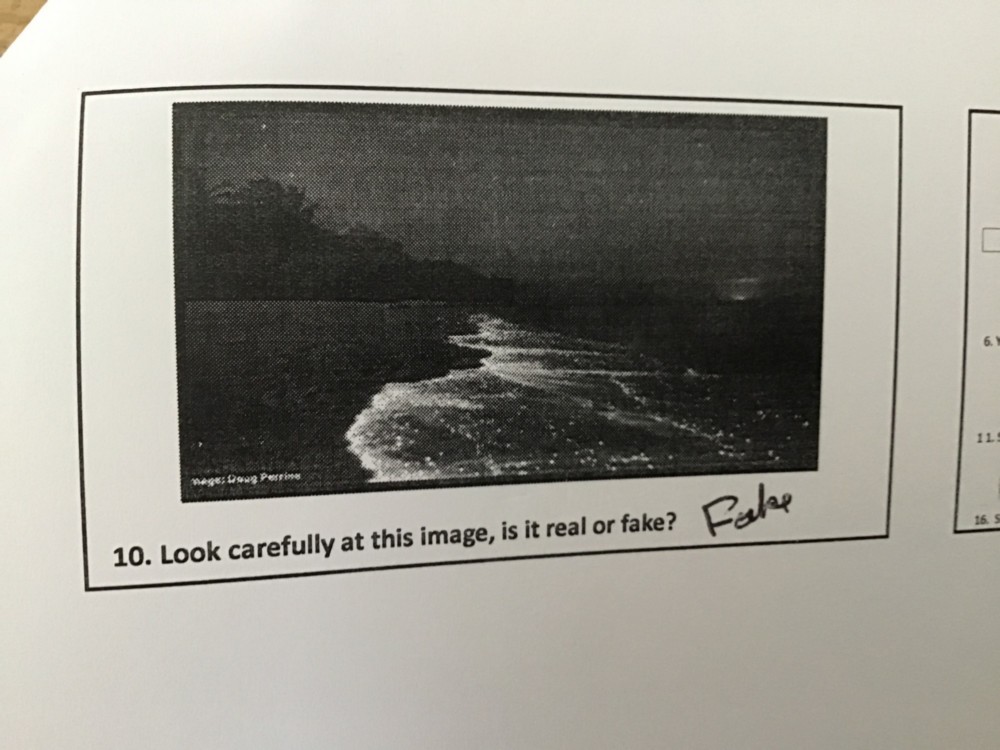 Year 6 pupils completed a quiz on internet safety- identifying the apps, agre restrictions on sites and games and also identifying whether articles are real or fake- excellent work
Creating Line Graphs
In our computer lessons we have been learning about spreadsheets. Today we looked at converting spreadsheets into line graphs. This is an important skill we can use as adults.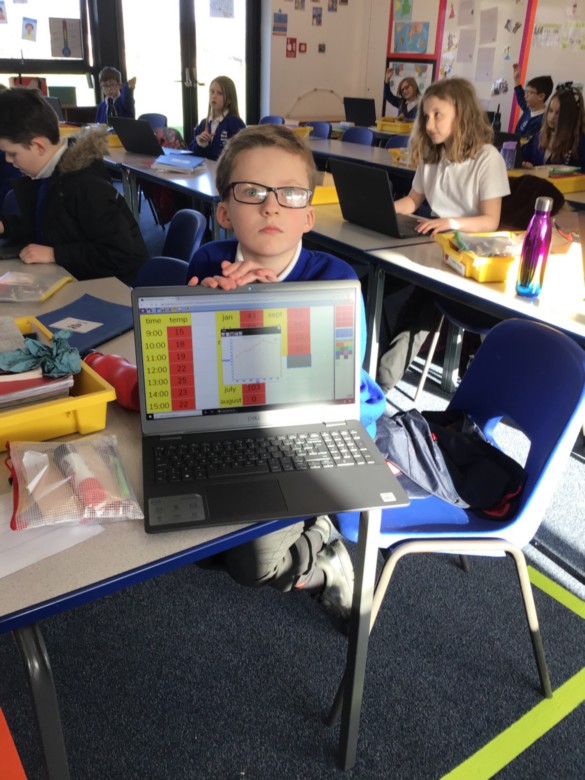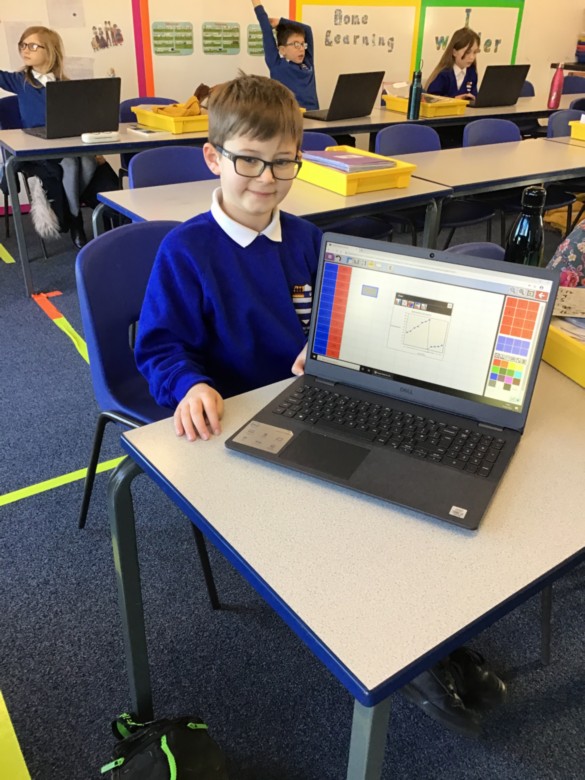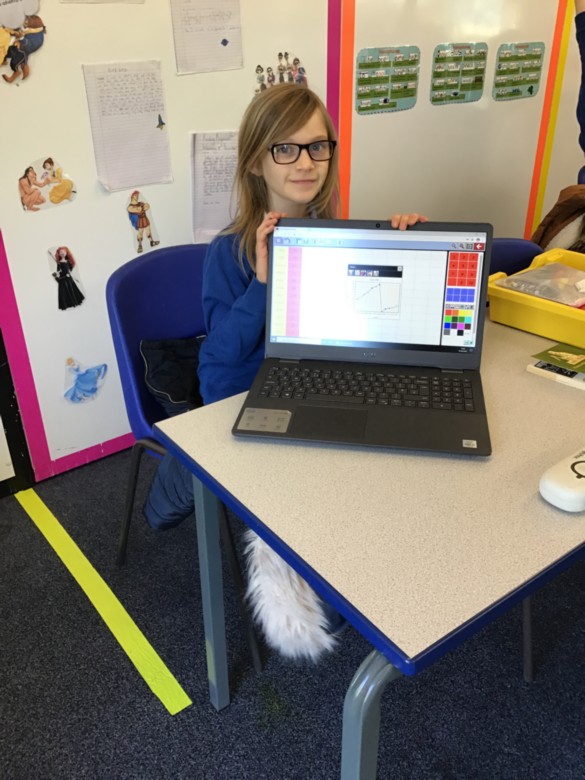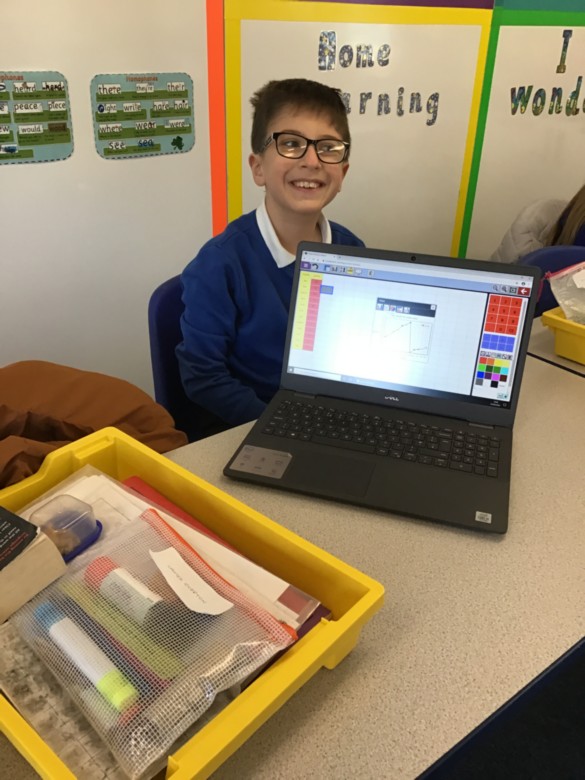 Can I design a zoo using a spreadsheet?
Today we looked at spreadsheets and how they are used to store information. We used them to make calculations and then we learnt how to add colour and images to them.
We were asked to create our own zoo with enclosures and animals in them. It was lots of fun!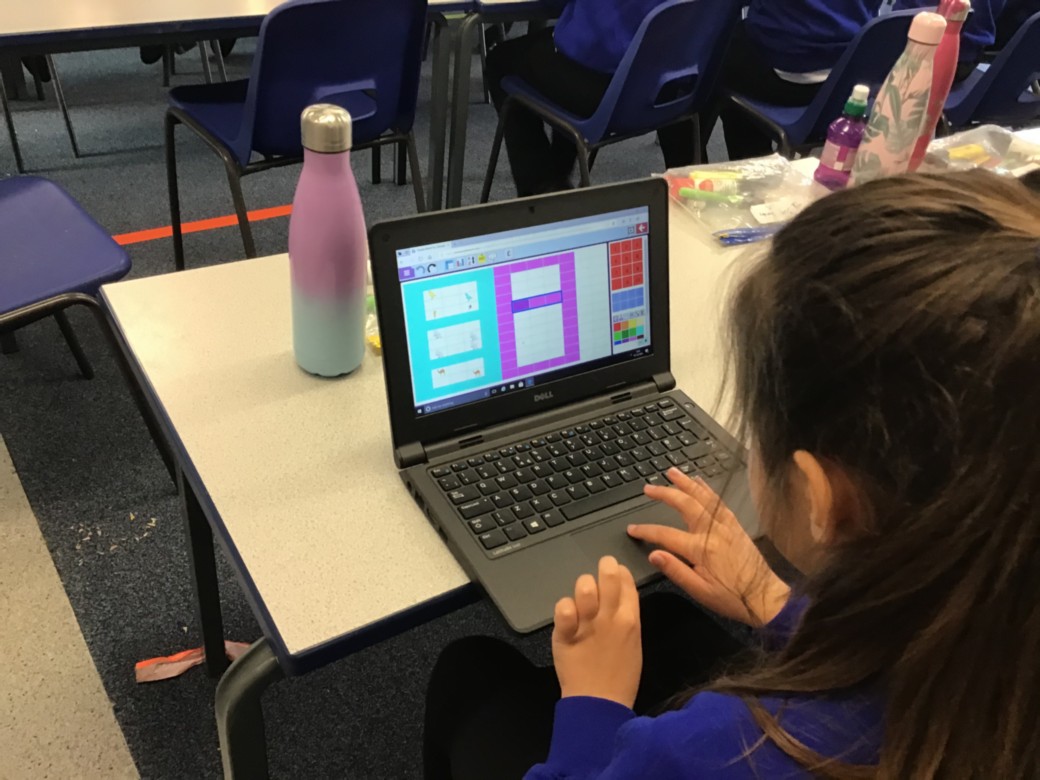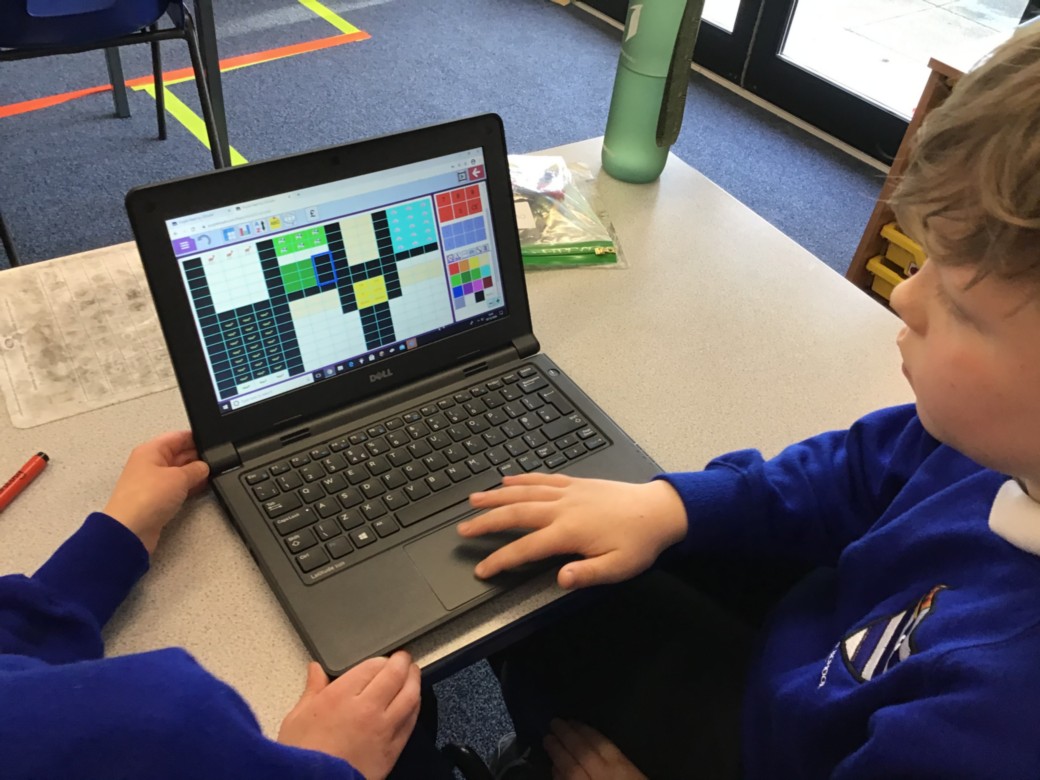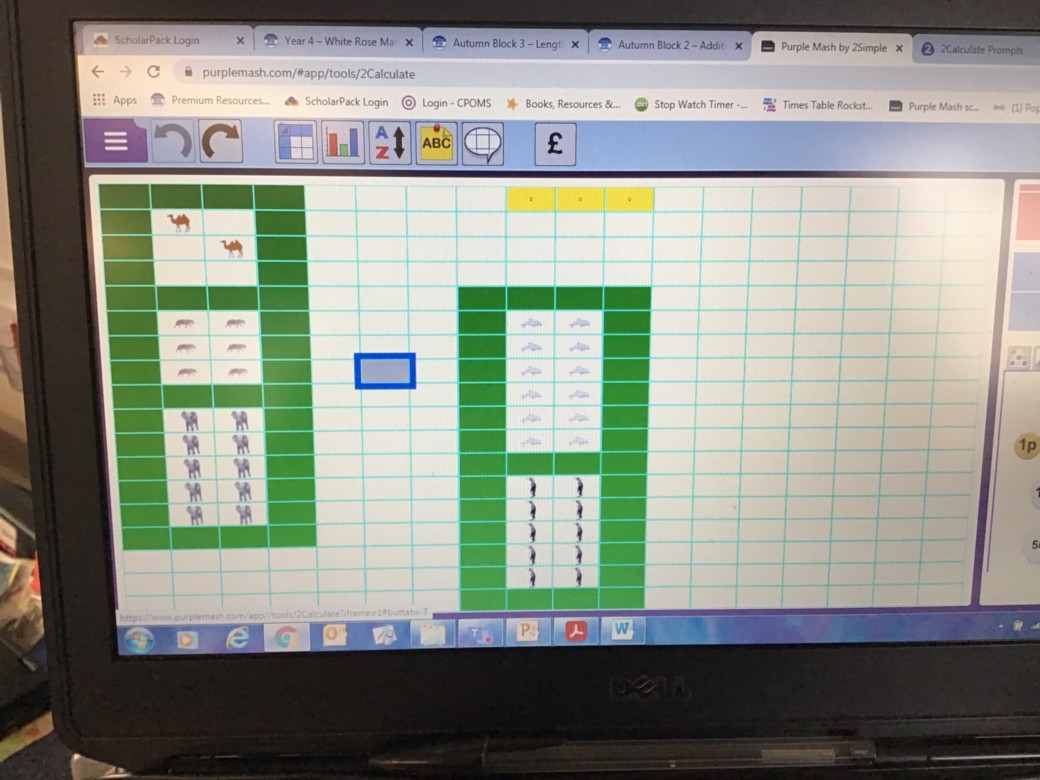 Plagiarism
In Computer studies we looked at plagiarism. This is where you presenting someone else's work or ideas as your own, with or without their consent, by incorporating it into your work without full acknowledgement.
We looked at 2 pieces of 'homework' and the children had to guess what was wrong with it. They could see that one child had clearly copied their work off the internet and had put no effort into it. There was blue text for names (which were internet links) and numbers which referred to references from the original article. The children noticed that the size of the font changed and there was a fact file copied into one box. The children took part in a quiz to see if they could identify where someone had
plagiarised themselves.
They then discussed why plagiarism was a bad thing they decided it was wrong because we are taking credit for someone else's hard work.
Creating Leaflets
Star Anise pupils used a range of computing skills to create an information leaflet on how to stay safe on a bike. They used what they learnt in Bikeability to make their leaflets full of important information: from why wearing a helmet is important to how to stay safe on the roads.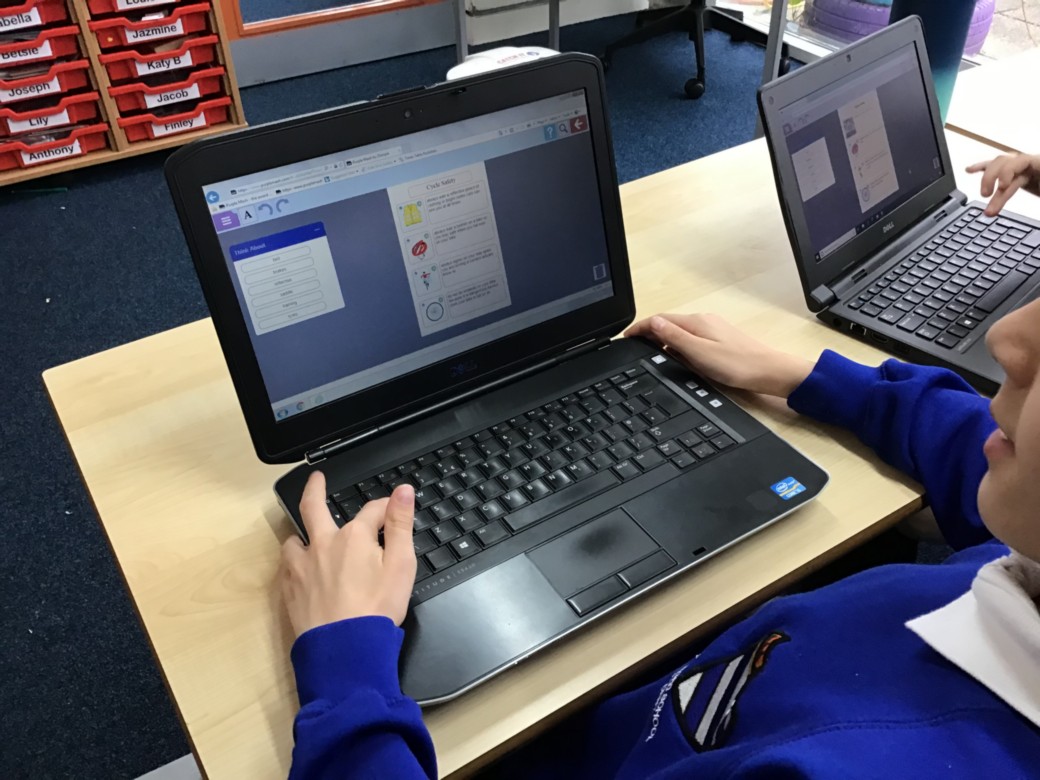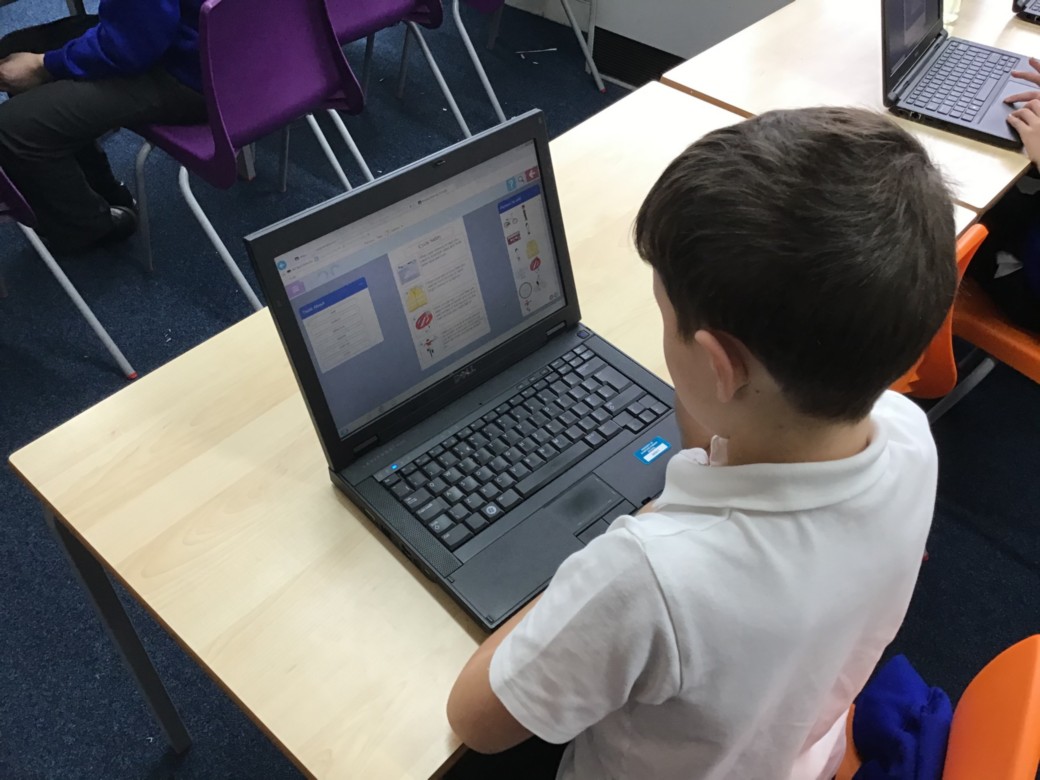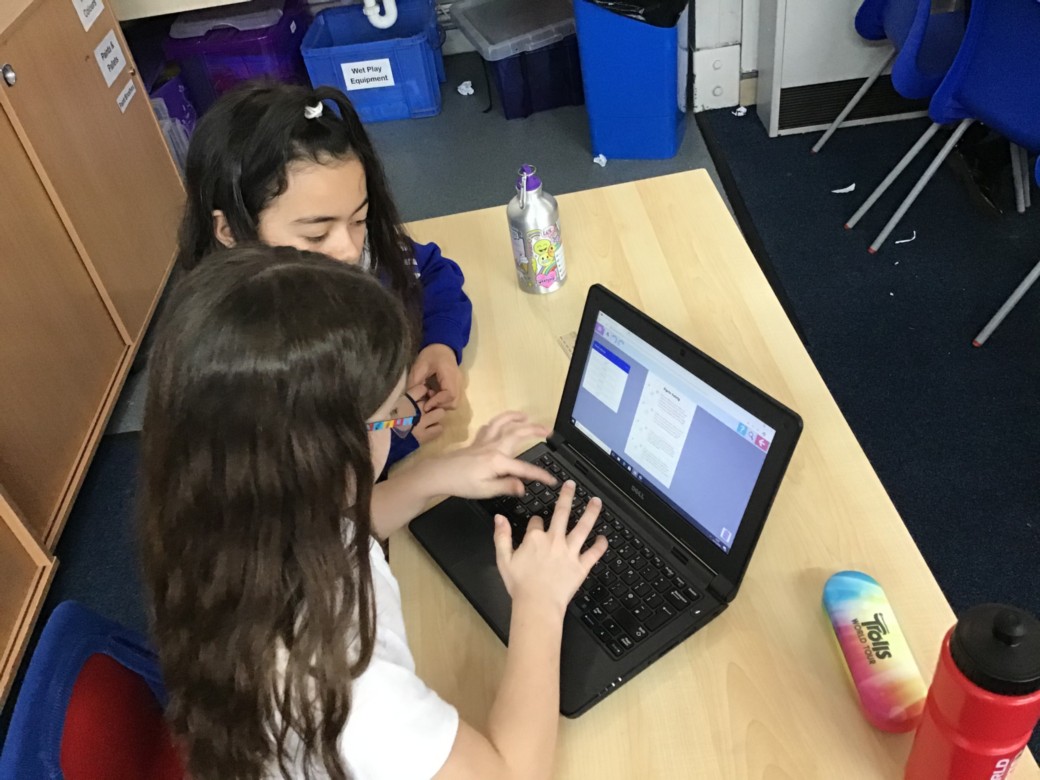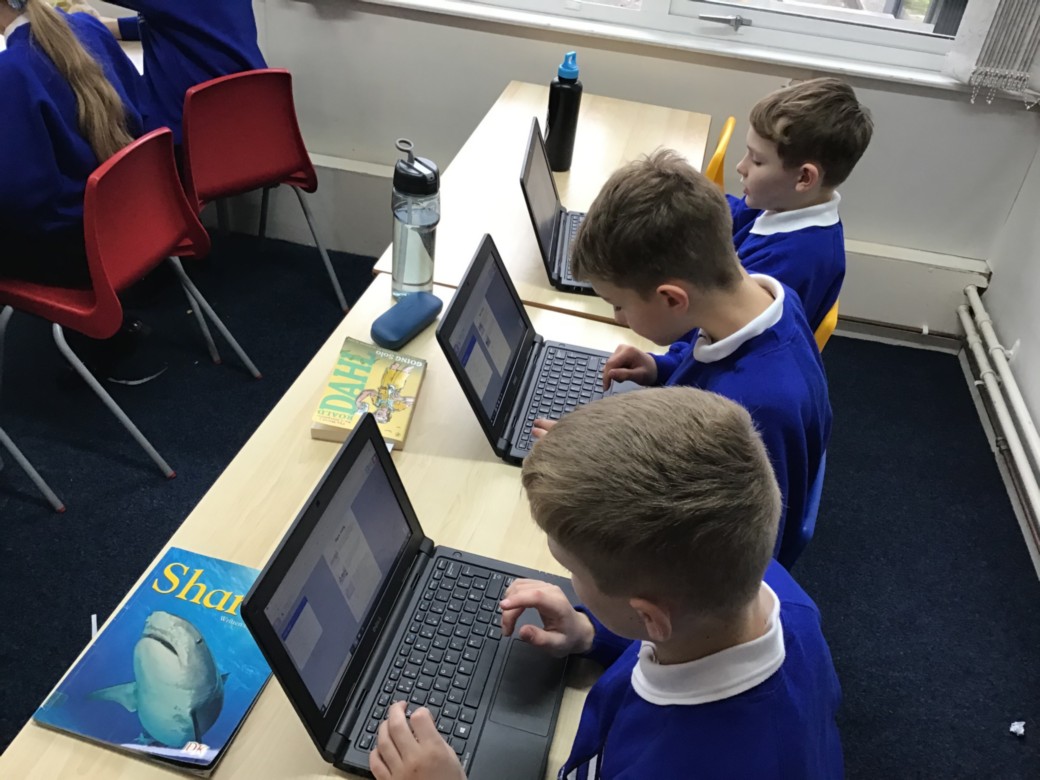 Digital Footprint
Barley Class were learning about digital footprint and understanding how and why people use their information and online presence to create a virtual image of themselves as a user. They completed a task which used a simulation of applicants to a college funded by the local premier league football team Halliwell FC. The college had used online searches to fill in the information that they can find to help them assess who should be offered a place. Barley class investigated which applicant would be the best for the football team, using the digital footprint they had on each person.
Can I use secondary resources to find out about the working lives of Victorian children?
We have been learning about the lives of Victorian children. Poor children were expected to work from the age of 3 in harsh and dangerous circumstances.
As we do not have any actual Victorian artefacts (Primary Resources) to look at we used computers to find information & images of the different jobs they had to do (Secondary Resources).
It was very scary what the poor children had to do and a lot of children got hurt or died working in factories, in mines and up chimneys. It made us think about how lucky we are having good lives.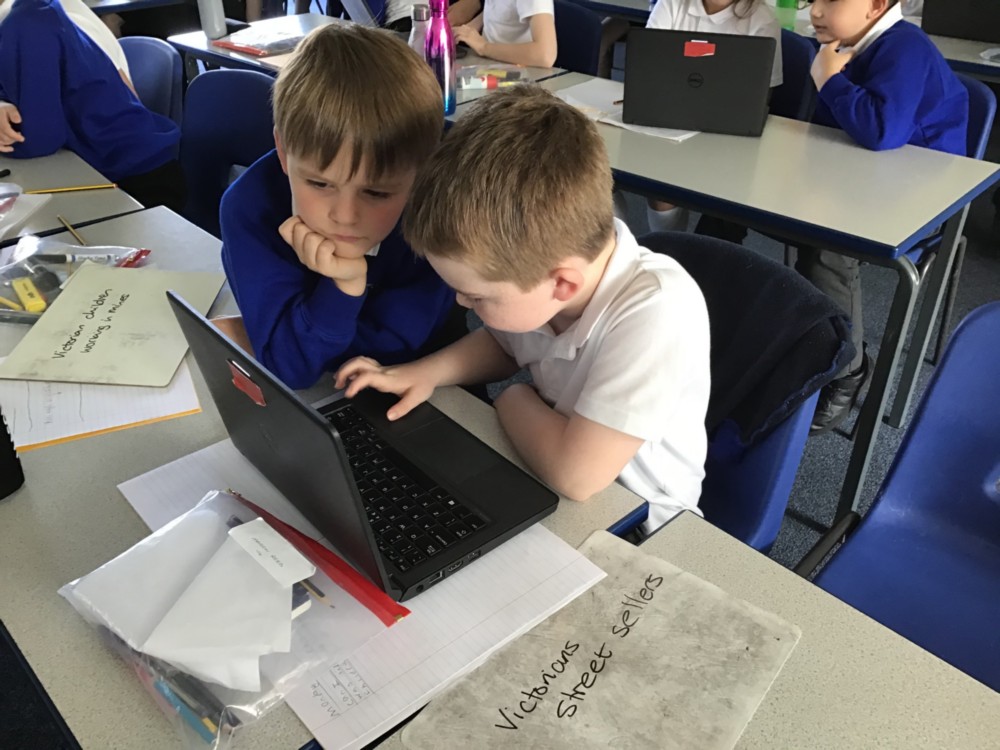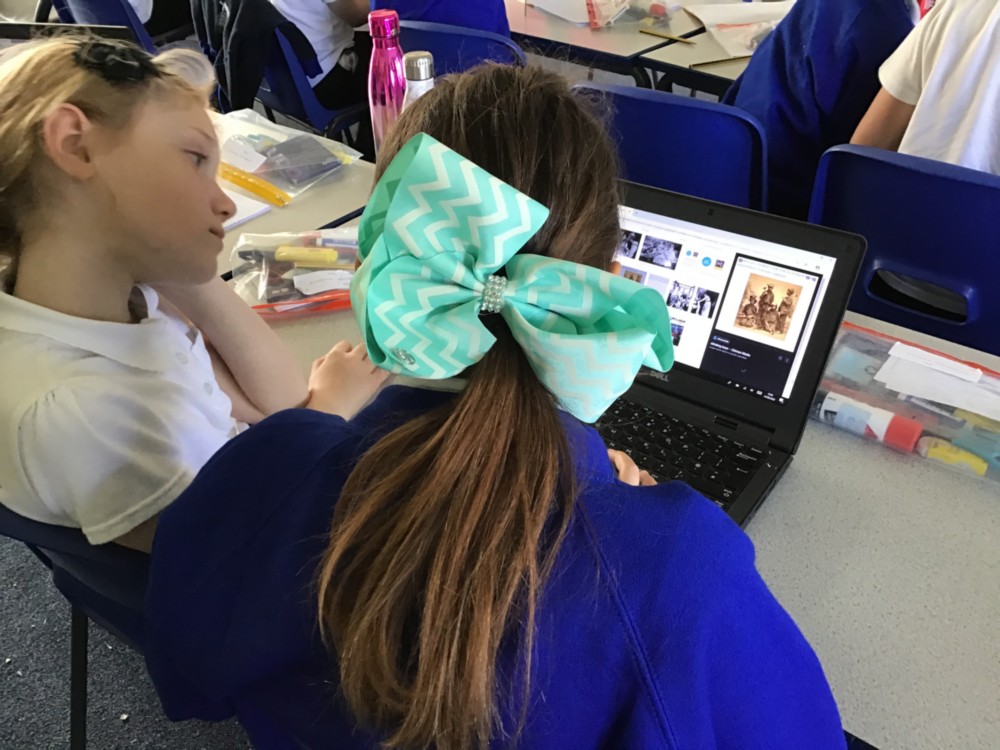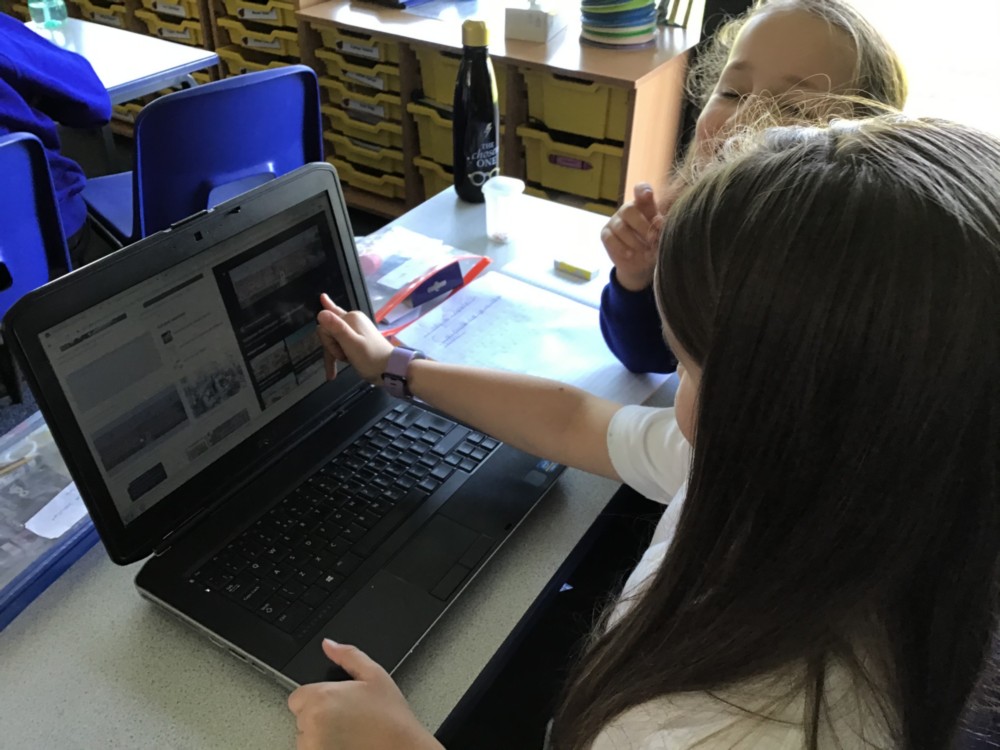 Computer Programming
Star Anise class were designing and writing a program that stimulates a physical system. They used a coding system to write a program around a football match game.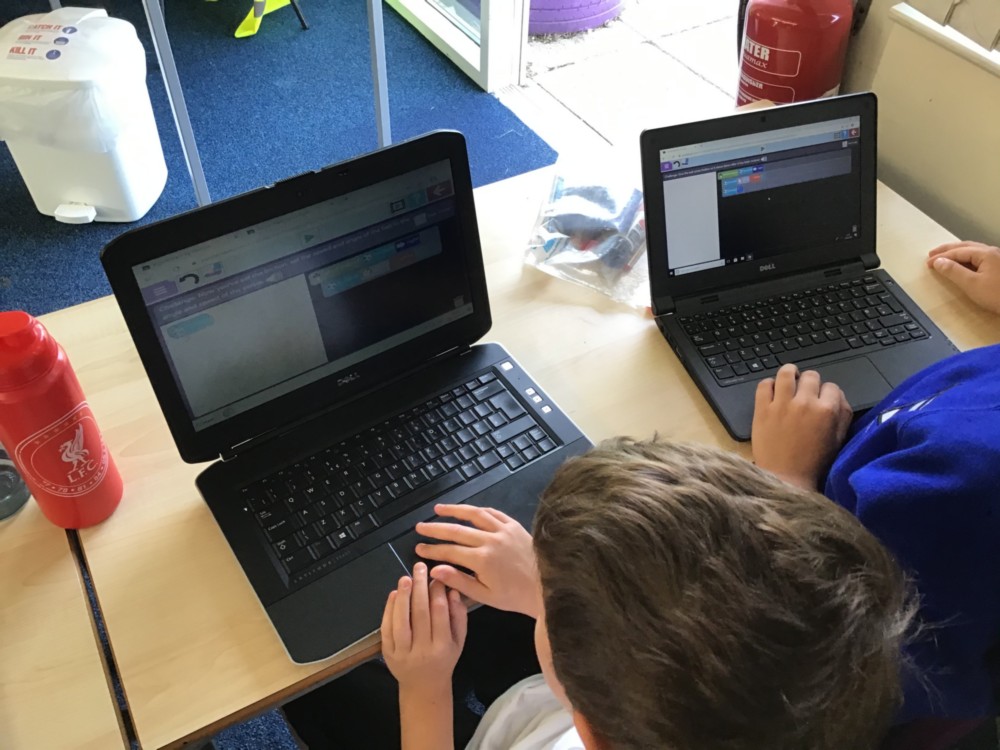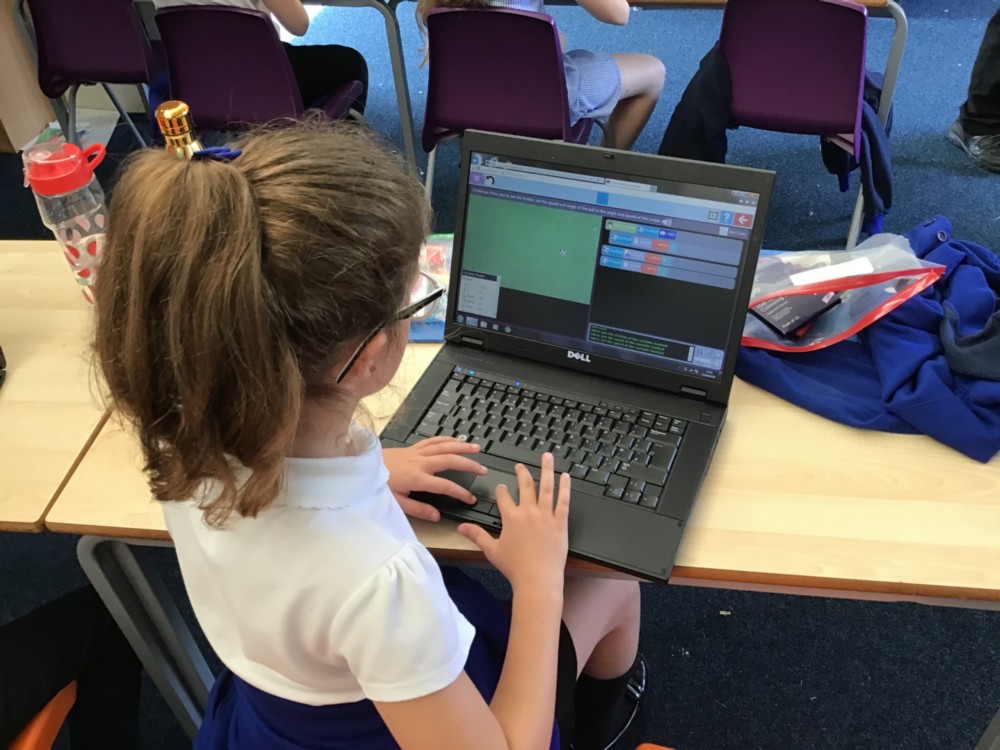 Functions
Barley class were using the 2code system to use functions and understand why they are useful. They worked on a coding programme to organise the codes into tabs and and eliminate surplus codes.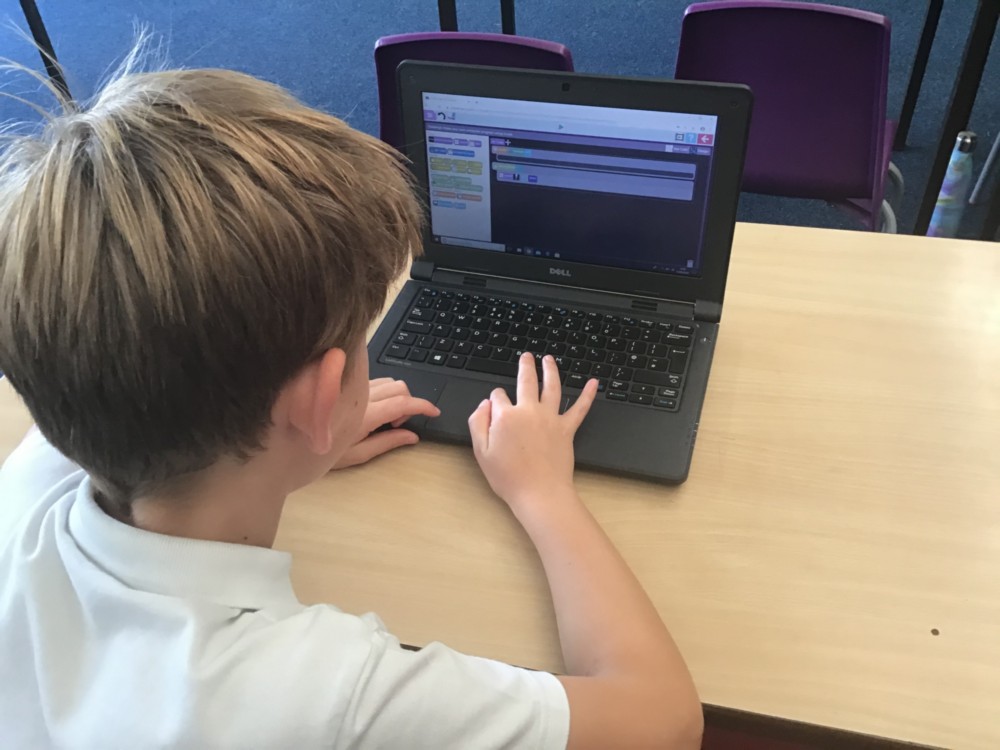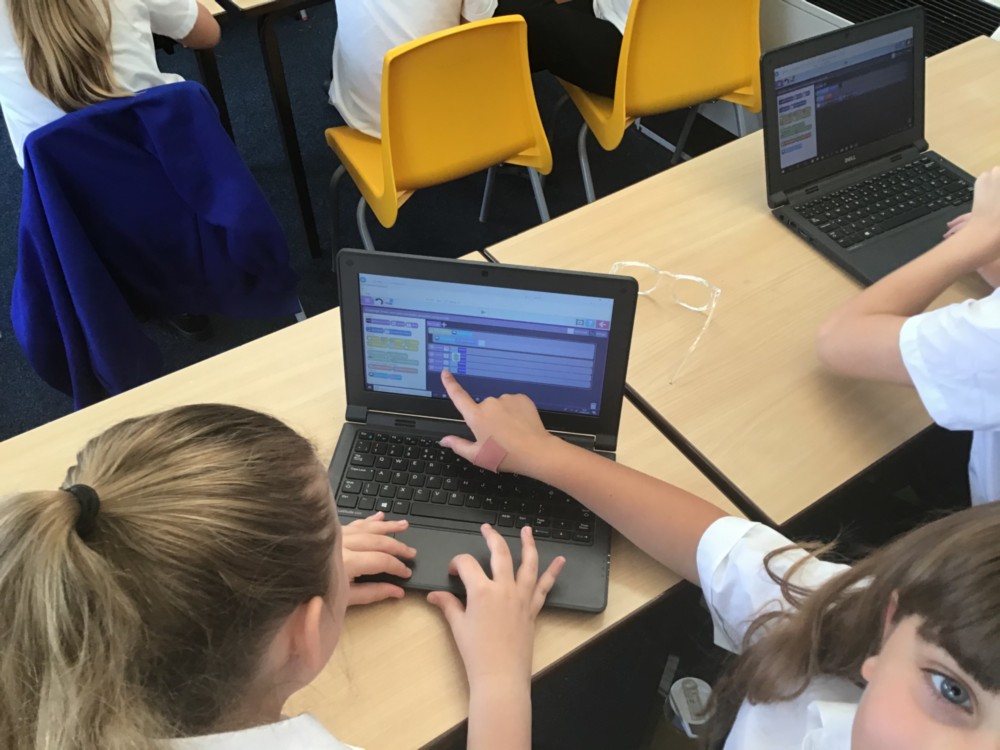 Communicating by Email
Pupils in Juniper class have been learning about communication and how we can communicate using email. They opened an email sent by Mrs Smith and learnt how to respond to emails using Purple Mash.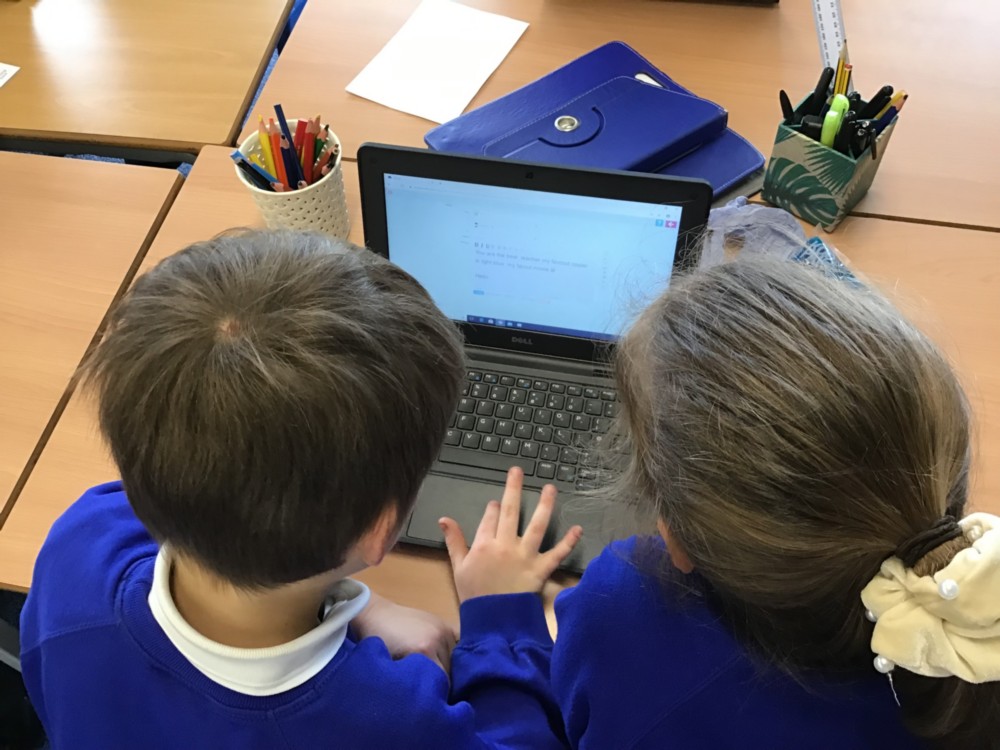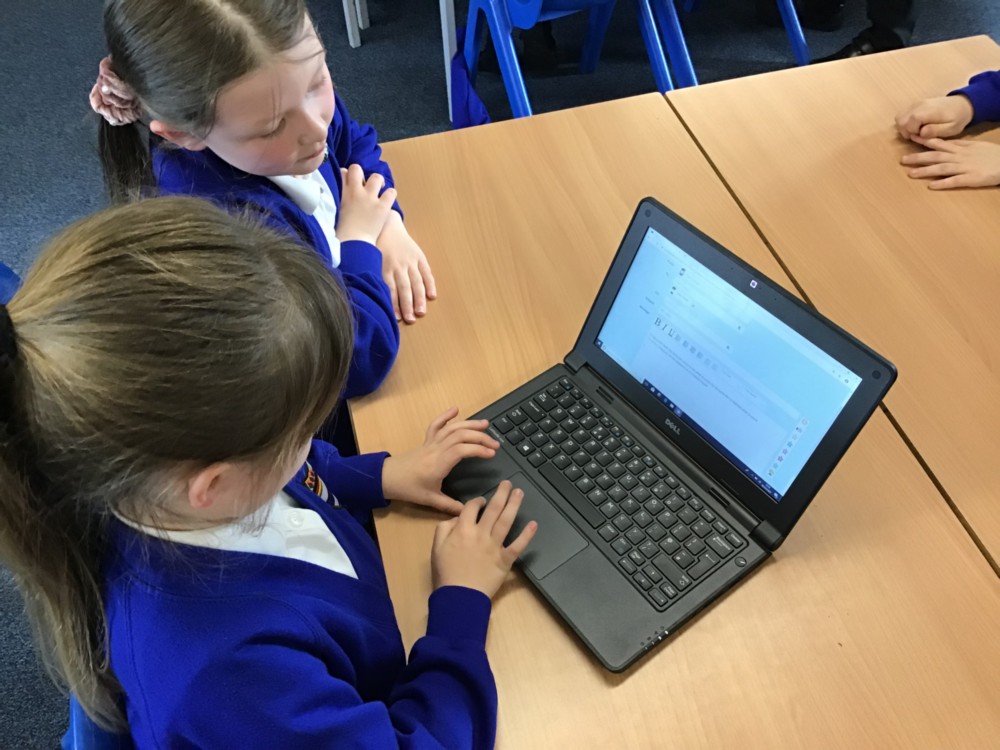 Programming
This week children have been programming the Beebots to move in different directions including forwards, backwards and turning around.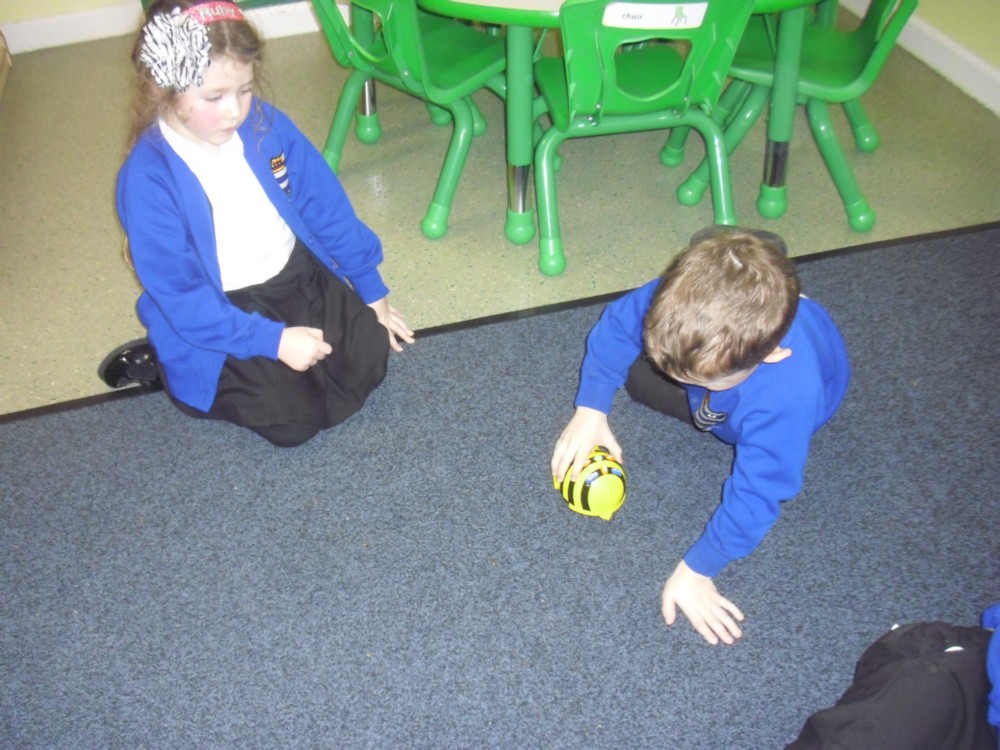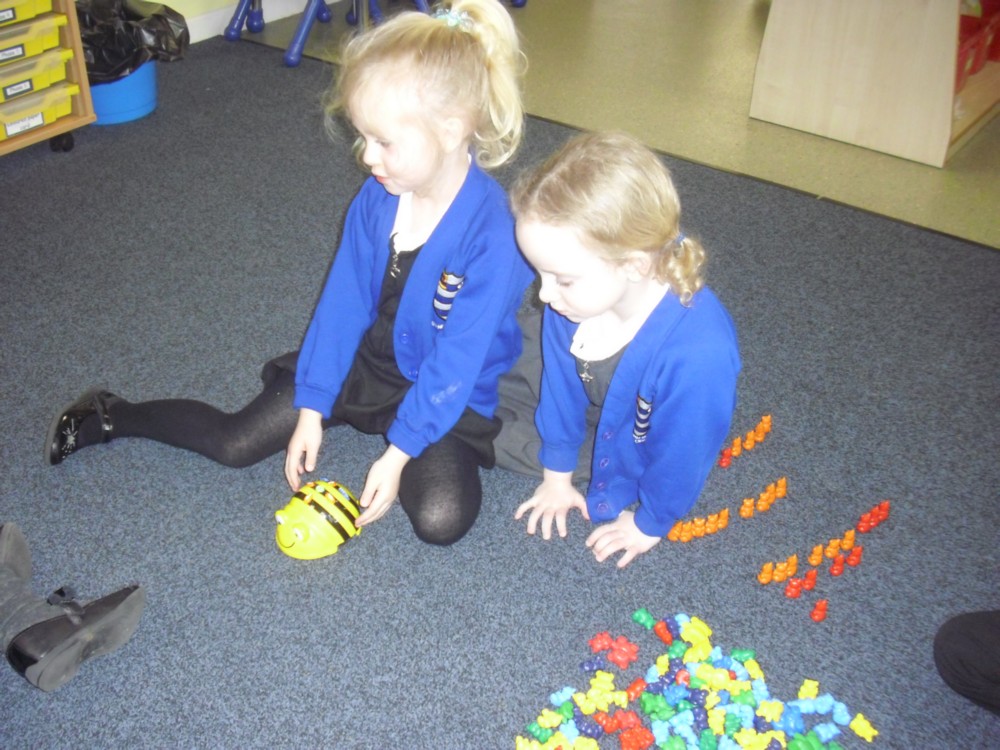 Safer Internet Day
Seedlings Class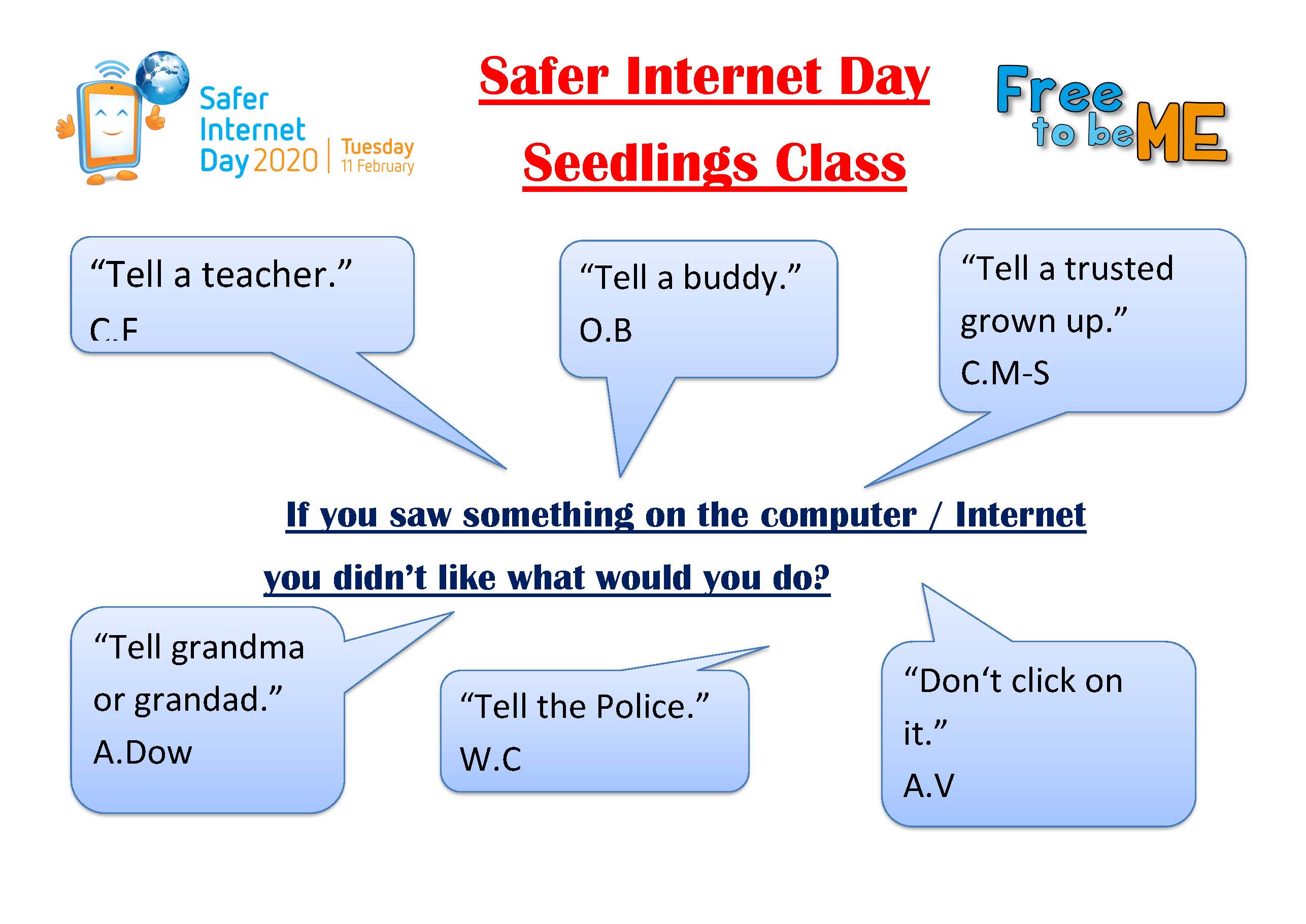 Sunflower Class
The Sunflowers have been learning all about how to stay safe when they go online.
W- My dad checks my games before he lets me play them.
T- Don't tell anyone on the internet your real name and where you live- they might be strangers.
G- Ask an adult to help you find the right games for your age.
C- Don't write horrible messages online.
G- If you see something scary or not very nice on the internet, tell a grown up straight away.
B- If you put your name, age, address and what your school is called on the internet, you are telling everyone in the world your personal information.
They designed some internet safety posters, which have some very important messages.
Exploring the famous artist Giuseppe Arcimboldo 1527-1593
The Sunflower's have been finding out about Arcimboldo and have been fascinated with his fruit and vegetable faces.
Arcimboldo is well known today for painting portraits of people made out of different types of fruit, vegetables, meat and fish. He would pick food that had a connection to whatever he was painting. For example, when creating a picture of autumn, he used fruit and vegetables that grew in autumn.
The Sunflowers have created fruit and vegetable faces of their own using oil pastels and also on the computer.
LQ: Can I learn how to use the home, top and bottom row keys on a keyboard?
Juniper class have started to learn how to touch type in Computing. In this lesson we learnt how to use the home, top and bottom row keys. We completed a range of challenges that enabled us to use these keys.
OS: "At the beginning I was only getting 7, now I pressed 51 keys in 2 minutes"
LC: " I really like learning how to type properly. I am becoming faster each time."