Community and Enterprise
Poppy Class Enjoy Stanfest
We combined our musical talents with our awareness of diversity to celebrate Stanfest. We learned that Makaton is used alongside spoken language to help with language development. One of the children in our class used Makaton when they were learning to talk.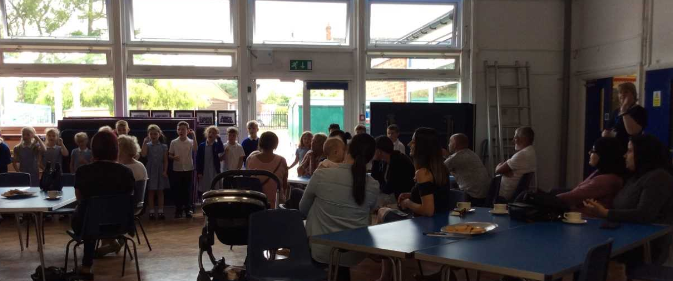 We worked hard to practise our finished musical pieces. Our parents and carers were delighted with our performance.
Mrs Harib said "What a well organised and lovely event. All of the children did very well."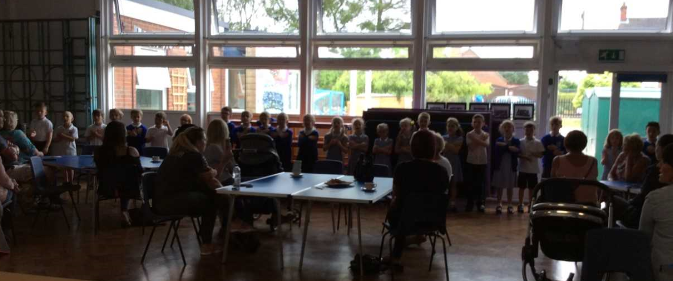 Anthony's Mum was so impressed that she wants to learn the songs with Makaton signs too!
Here are the links if you would like to learn along with us.
KS2 Sports Day
Wow – a super KS 2 Sports Day – well done to all the pupils for trying their best (just like our Olympic visitor told us!) Extra well done to the Blue Team for achieving the highest score. Lots and lots of positive feedback – the pupils really loved the range of sporting activities which used lots of different skills. Thanks again to the parents/carers who supported the event, to Morrisons for the ice lollies, to Spar for water bottles and helpers, One Stop for water and to Governors, Premier Sport and Community Members for their help. A great event.
Morrisons
Pupils enjoyed a trip to Morrisons to help develop their life skills and awareness about enterprise. Thank you to Chris (Community Champion) and Mrs Spittlehouse (Governor) for helping with the trip and the staff for organising it. The pupils really enjoyed it and had the chance to make a burger and a pizza, try different cheeses and work on the till. An excellent trip indeed.
Summer Reading Challenge Assembly
At Stanford we are very lucky to have fabulous links with the Stanford Centre Library and all of the dedicated people who run the library. We were delighted to welcome Mrs Wink and Mrs Brumfield into school to introduce the Summer Reading Challenge. They were both extremely impressed with our fantastic assembly behaviour.

Mrs Wink presented certificates to the children who had participated in the 500 word challenge.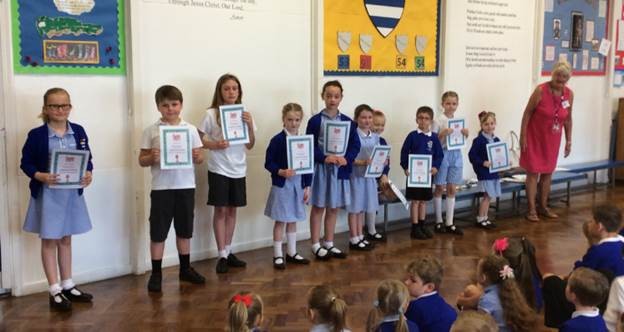 These children talked about how proud they were and how much they had enjoyed this activity.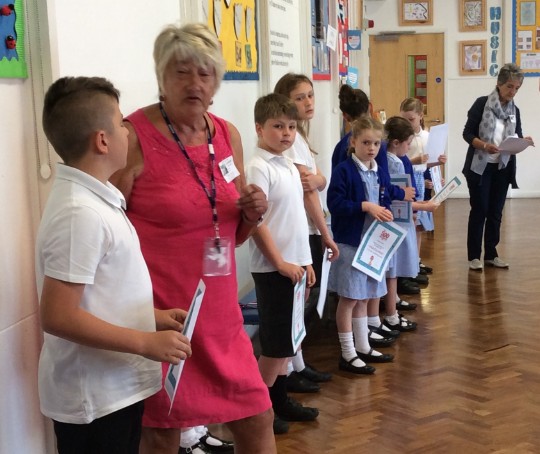 The children and staff listened intently as Mrs Brumfield and Mrs Wink explained how the reading challenge would run.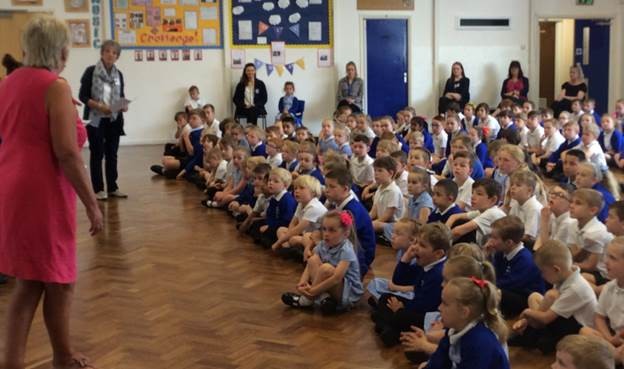 Take a look at all of the magnificent rewards that everyone who takes part will receive. The children who take part will also get plant their very own sunflower and pumpkin. 'It doesn't sound like a challenge at all!' Miss Whiting exclaimed.
Lots of the children were very keen to take part.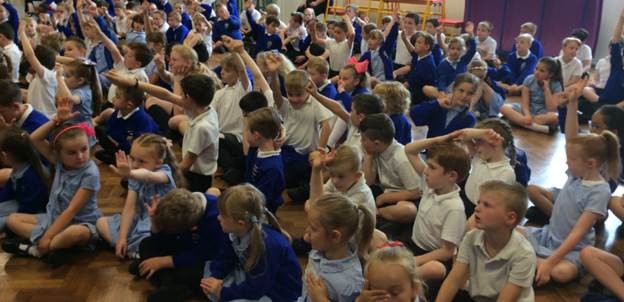 Let's work together to make this the most successful reading challenge ever! Just go along to the library once a week, have fun, join in with the exciting activities and receive a prize each week as a reward!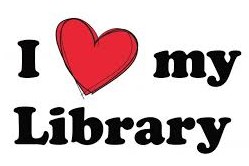 Recycling
This term our collaboration work with Sunflower and Seedlings class has been all about recycling. We first identified which things can be recycled around our classroom and at home. Then we sorted some pictures into the correct recycling boxes and bins. We listened to Chrissie from North East Lincs Council, who told us some interesting facts such as; When 1 can is recycled it gives enough electricity to power a TV for 4 hours! Finally, we made a poster to let others know all about recycling.
Pupil Voice
Enterprise Day
Year 5 and 6 used their mathematical, teamwork and entrepreneurial skills to create, organise and deliver an enterprise day to the whole school. It was a huge success and over £500 was raised, that will go towards something exciting for the school.
Sunflower Class
Sunflower Class had a great time at the Enterprise Day. They would like to thank the Year 5 and Year 6 children for organising such a lovely event.
Isla- The biscuit icing was fun.
Lucas- I liked the ice cream, it was 75p. I had toffee sauce on the top.
Libby- The candy floss looked like cotton.
Lily W- I had chocolate.
Jack- I won sweeties.
Millie- I had to put my hand in a gooey bucket. I had to find treasure.
Bella- I won lots of sweets.
FS and KS 1 Sports Day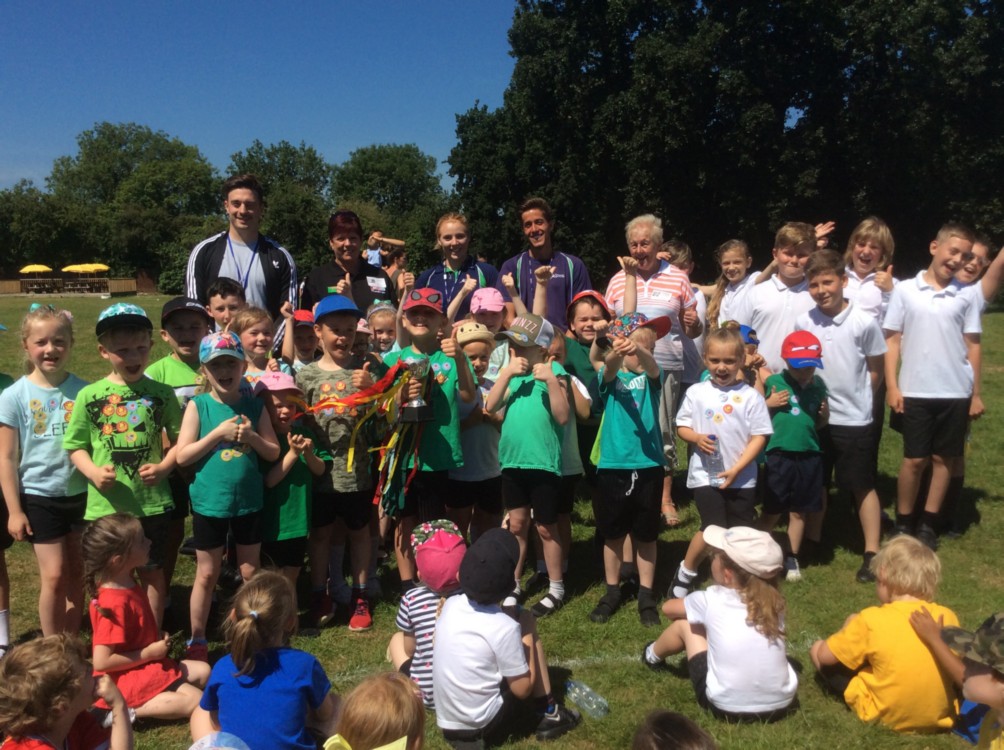 We enjoyed a super FS and KS 1 Sports Day today – our pupil voice team, along with Mr Middleton, organised a range of sporting activities for the pupils to compete in.
We awarded 1st,2nd and 3rd places along with the chance to make team points for your House Team. We were well supported by the community too - Spar volunteers came along to support and donated the bottled water along with the One Stop shop, Morrisons donated the ice lollies,
Governors came to help the pupils, parent volunteers helped organise the refreshments and Premier Sports coaches came along to help too – a great team effort. The pupils worked really hard and all of them showed a positive attitude to sports and to taking part. Green Team won on the day and we are now looking forward to KS 2 Sports Day next week.
A special thank you to Mr Middleton for organising his first Sports Day at Stanford and to the staff along with the year 6 pupils for their support too.
Poem/ Reflection Competition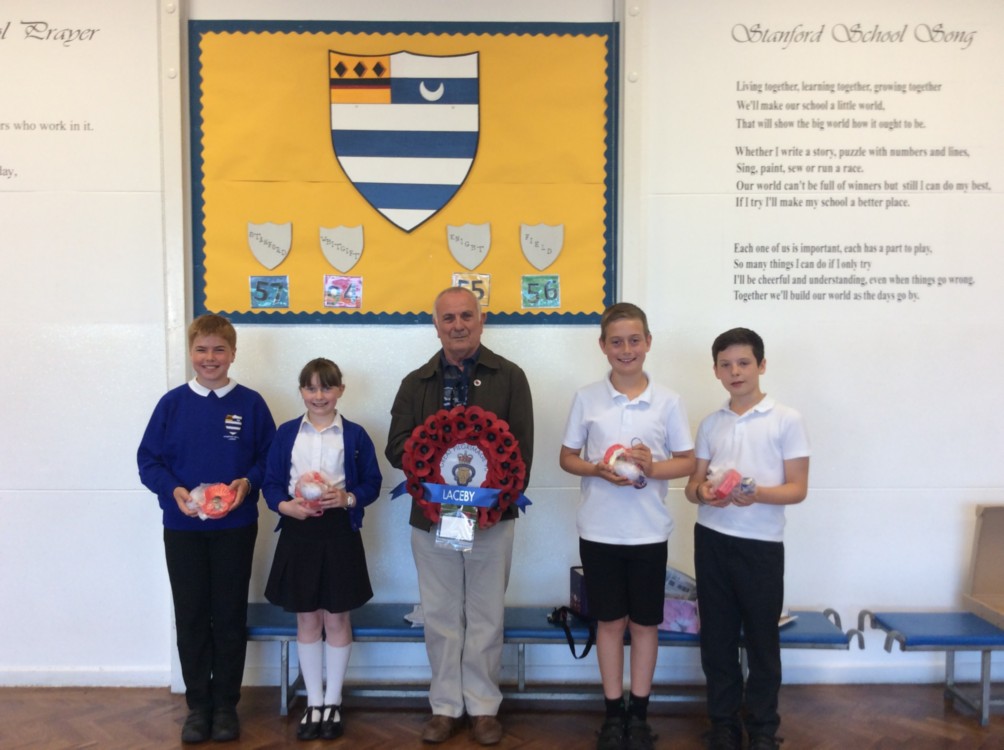 Thank you to Mr Forest from the British Legion for joining our assembly today to reward the winners of the competition. The pupils had been asked to write a poem/reflection as part of the 2014-2018 World War I Centenary Events. Mr Forest would be visiting Ypres in the summer to lay a special wreath there with the special message attached. The quality of emotion, thought and empathy that the pupils used in their writing was very impressive. Well done.
Big Talk SRE Workshop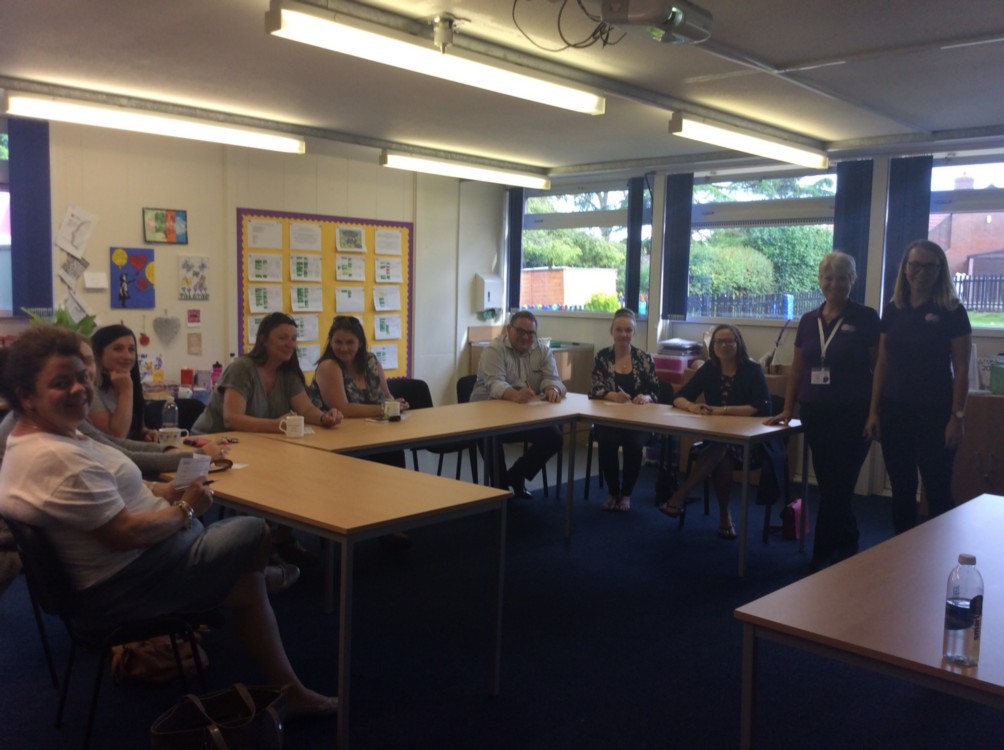 Thank you to the parents/carers who attended the Big Talk SRE workshop on 21st June 2018. The workshop was informative and helpful.
Our finished Peace Garden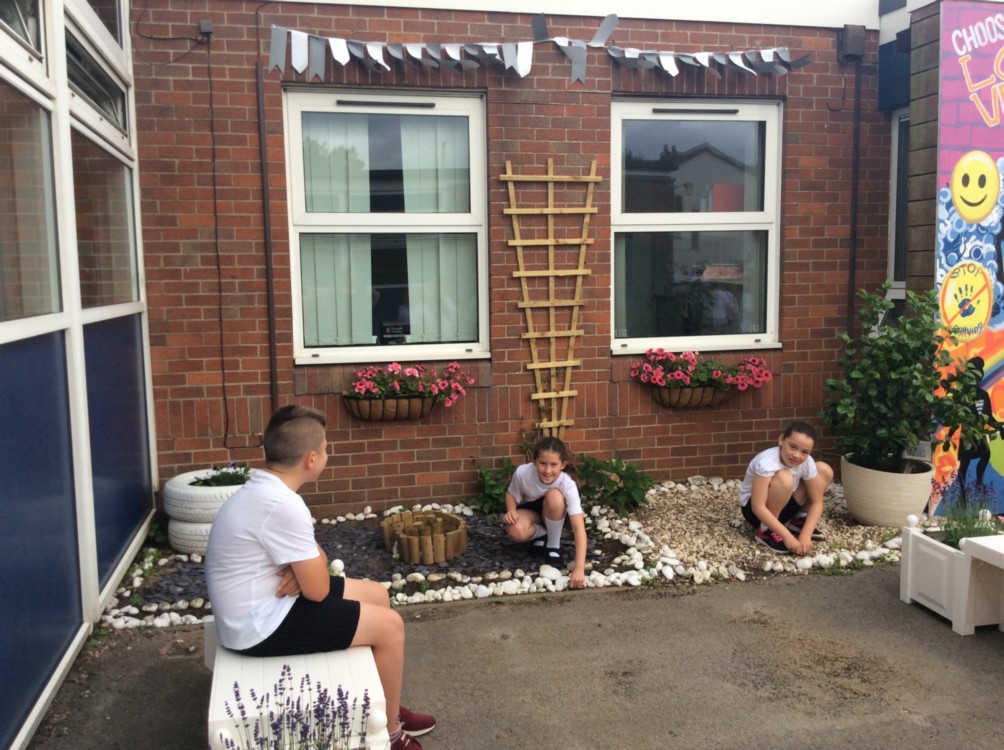 Thank you to Caistor Lions and Laceby in Bloom. The pupils love helping keep the garden beautiful and enjoy relaxing and smelling the lavender.
Gardening Volunteers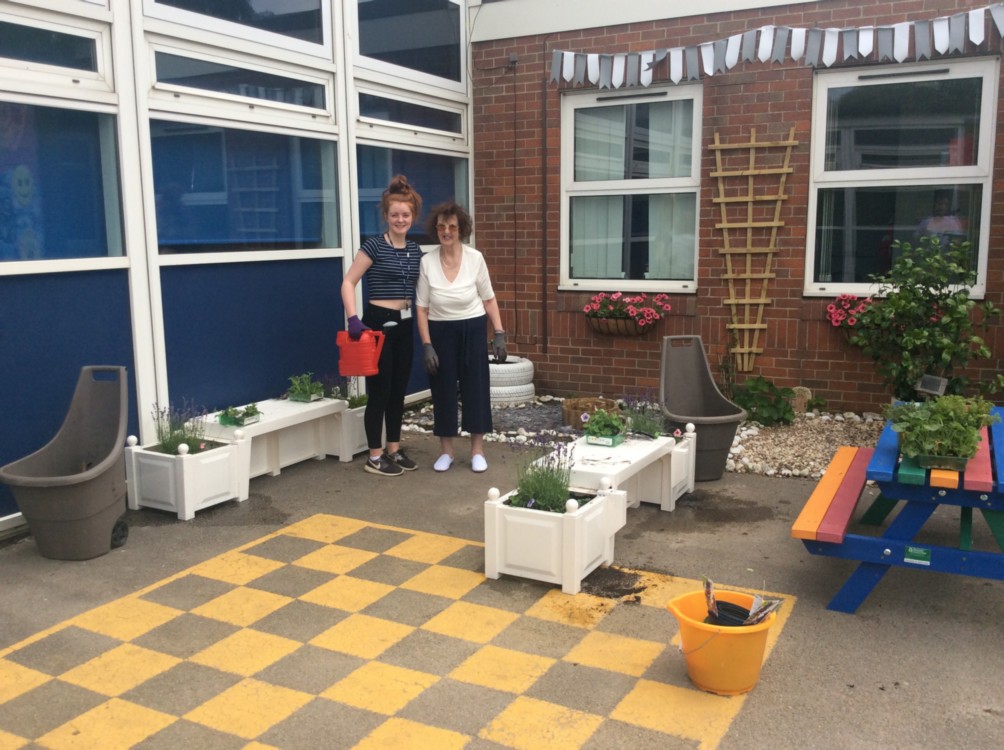 So grateful that volunteers help at weekends to plant, weed and water our lovely gardens.
Morrison's Breakfast
The wonderful Chris – the Community Champion – and some of her fellow staff from Morrison's, surprised us on Friday 16th April, when they donated some food to our 'Breakfast Club'! Morrison's have now begun a home delivery service and we were lucky to be one of the first stops on their list! Some children who attend the club, as well as some helpful year 6 pupils, helped collect the delivery. It was a fantastically positive start to the term and our children have enjoyed the food very much!
Founders Day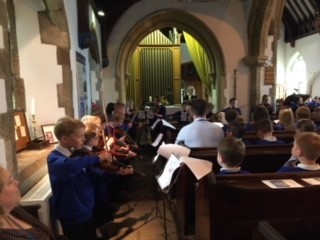 What a wonderful Founder's Day – it is so special for the community to come together to celebrate Stanford School's birthday! Thanks you to Mr Lingard and Mrs Brumfield for supporting the assembly in the morning and to Rev Pam for leading the Church service at St Margaret's. Our pupils spoke about the special heritage of our school, their reflections of Stanford and their hopes for the future. We were so proud of the singing and viola group. The high tea was also beautiful with over 60 guests enjoying the day.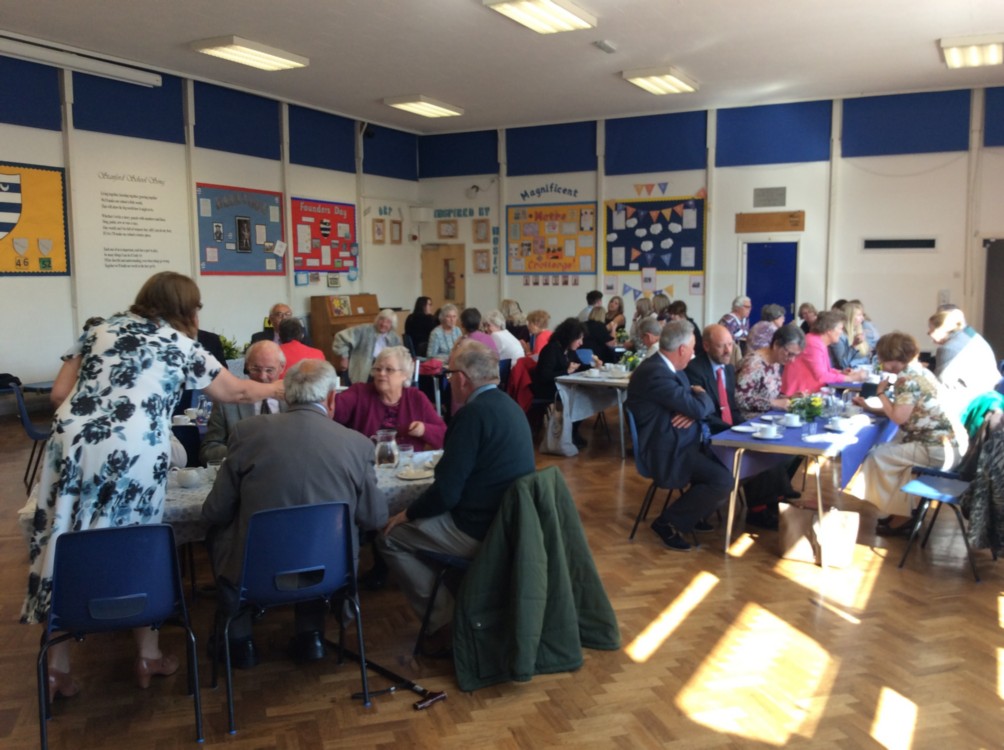 Founders Day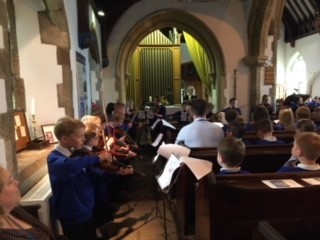 What a wonderful Founder's Day – it is so special for the community to come together to celebrate Stanford School's birthday! Thanks you to Mr Lingard and Mrs Brumfield for supporting the assembly in the morning and to Rev Pam for leading the Church service at St Margaret's. Our pupils spoke about the special heritage of our school, their reflections of Stanford and their hopes for the future. We were so proud of the singing and viola group. The high tea was also beautiful with over 60 guests enjoying the day.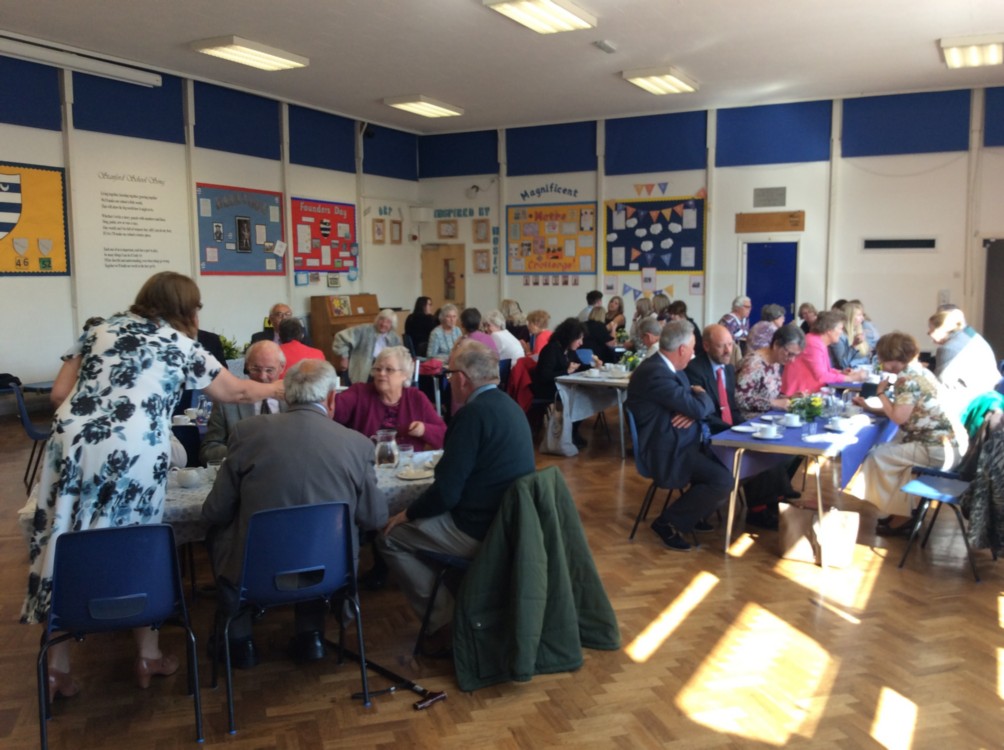 Stranger Danger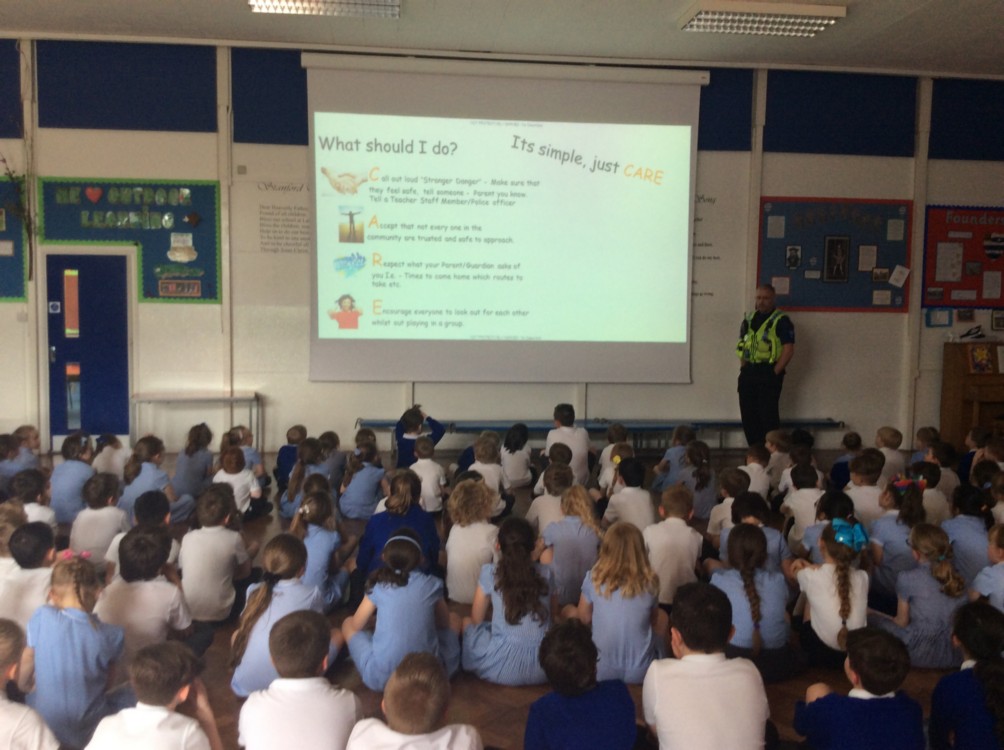 Thank you to PCSO Marc Ireland who led an important assembly in school about 'Stranger Danger.' All the pupils listened to the good advice and will remember to C.A.R.E
C - Call Out!
A - Always remember to not go with someone you do not know!
R - Remember to not talk with strangers!
E - Everyday at least one child gets spoken to by a stranger!
Rev Pam and Mr Lingard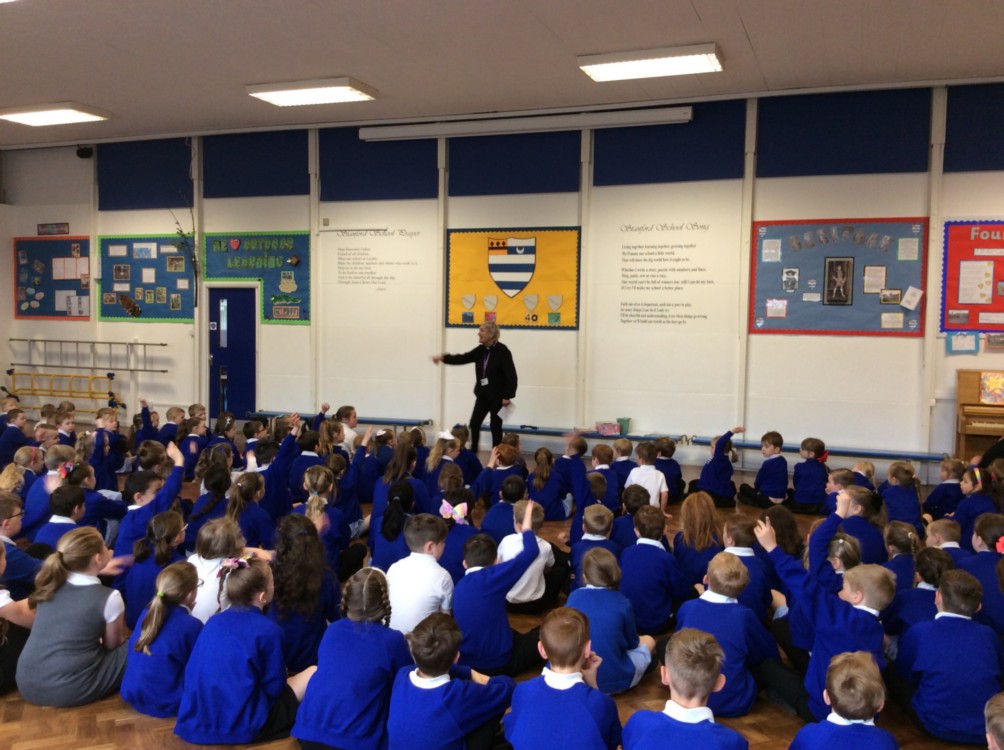 Rev Pam visited school today, along with Mr Lingard, Chair of Stanford Trust, to meet with pupils and staff before Founder's Day – it was lovely to see them and they enjoyed the tour. Thank you.
Sheepfold Home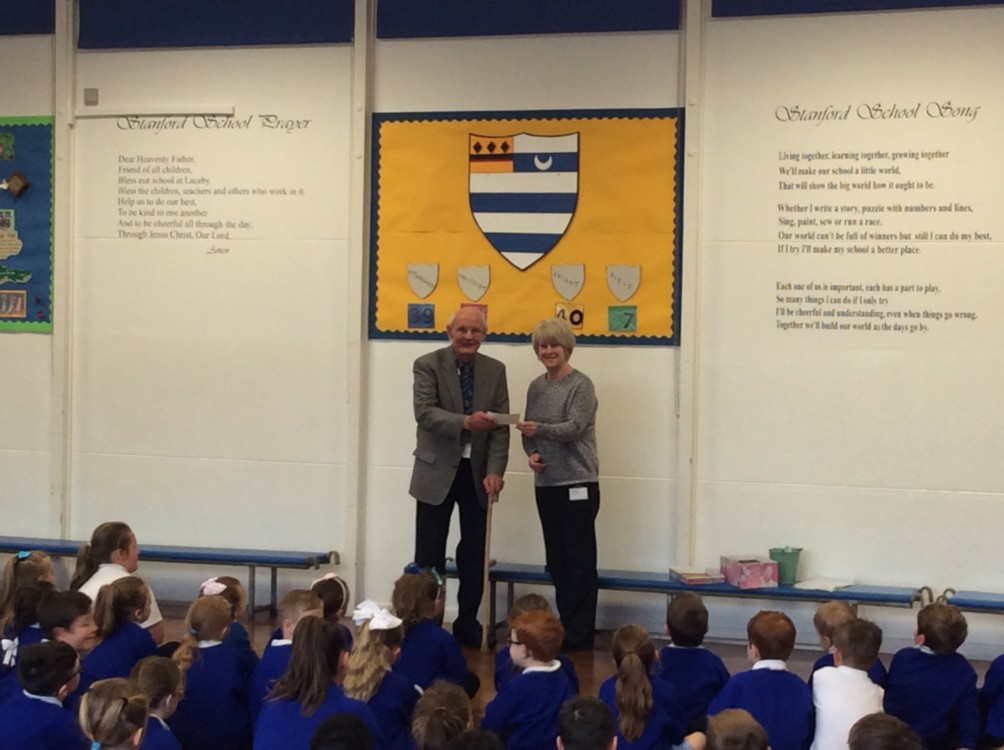 Mr Anderson visited our assembly today to tell us more about the Sheepfold Home, Bethlehem and accept our donation towards this charity. We remembered Mrs Anderson who used to work at Stanford, as this charity was important to her.
Friendship Mural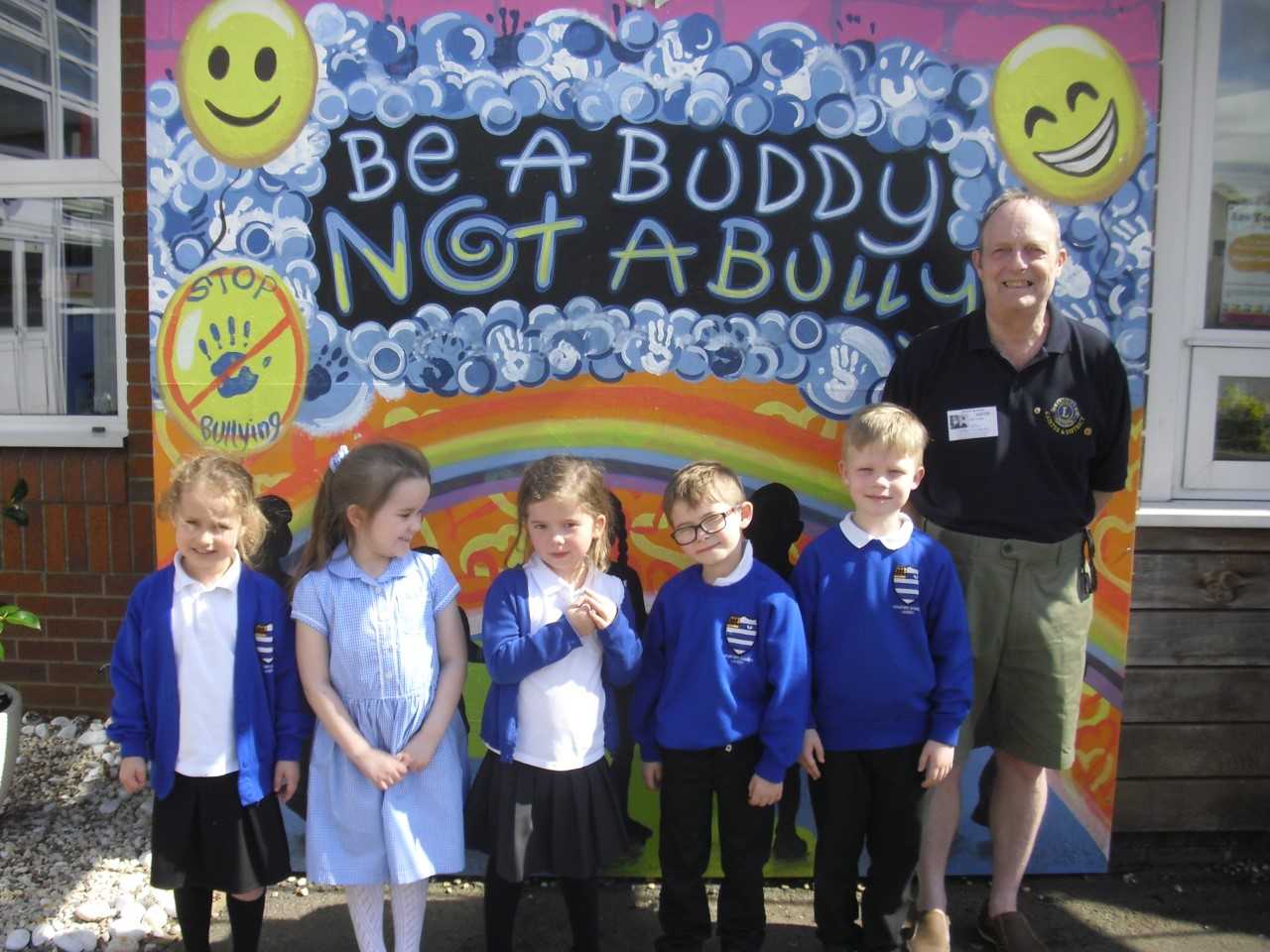 We welcomed Mr. Kemp from Caistor and District Lions back into school, so he could view the lovely friendship mural we all created with local artist Zoe from Firefly. We thanked him for The Lions' kind donation that helped us create this special piece of art work. Millie- This wall tells everyone to be kind and be good friends. It's a nice message for everyone!
Mrs Groves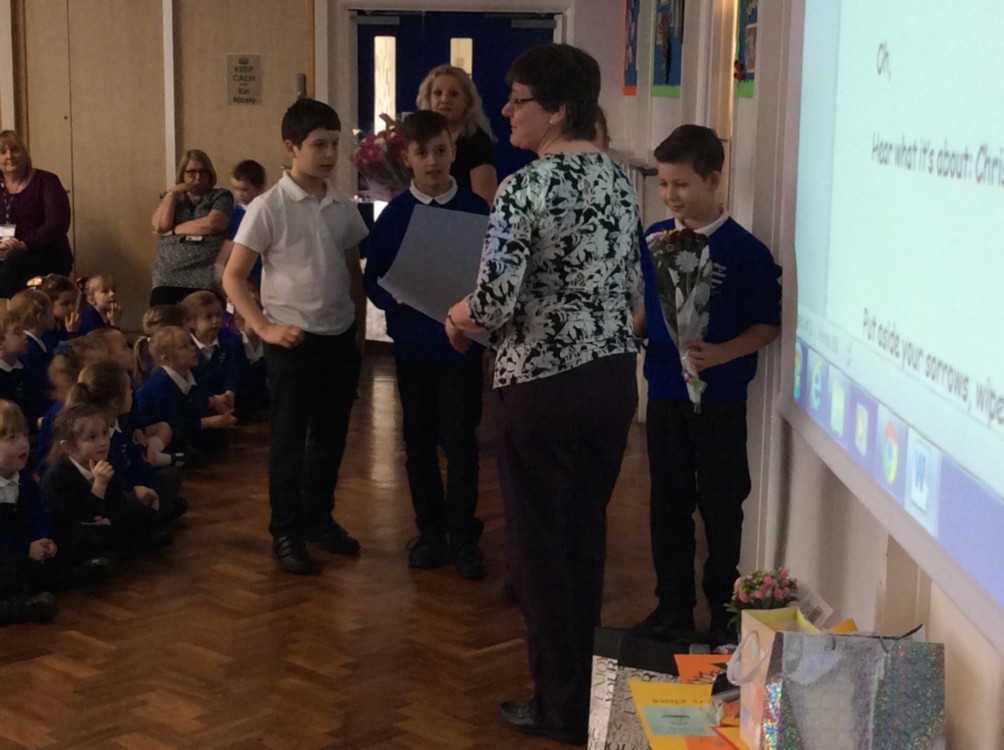 Mrs Groves is retiring from Stanford today after nearly 21 years. Mrs Groves has helped pupils develop their skills and interests and will be missed as part of our staff team. Enjoy your retirement Mrs Groves, we will miss yo
Easter Bonnet Parade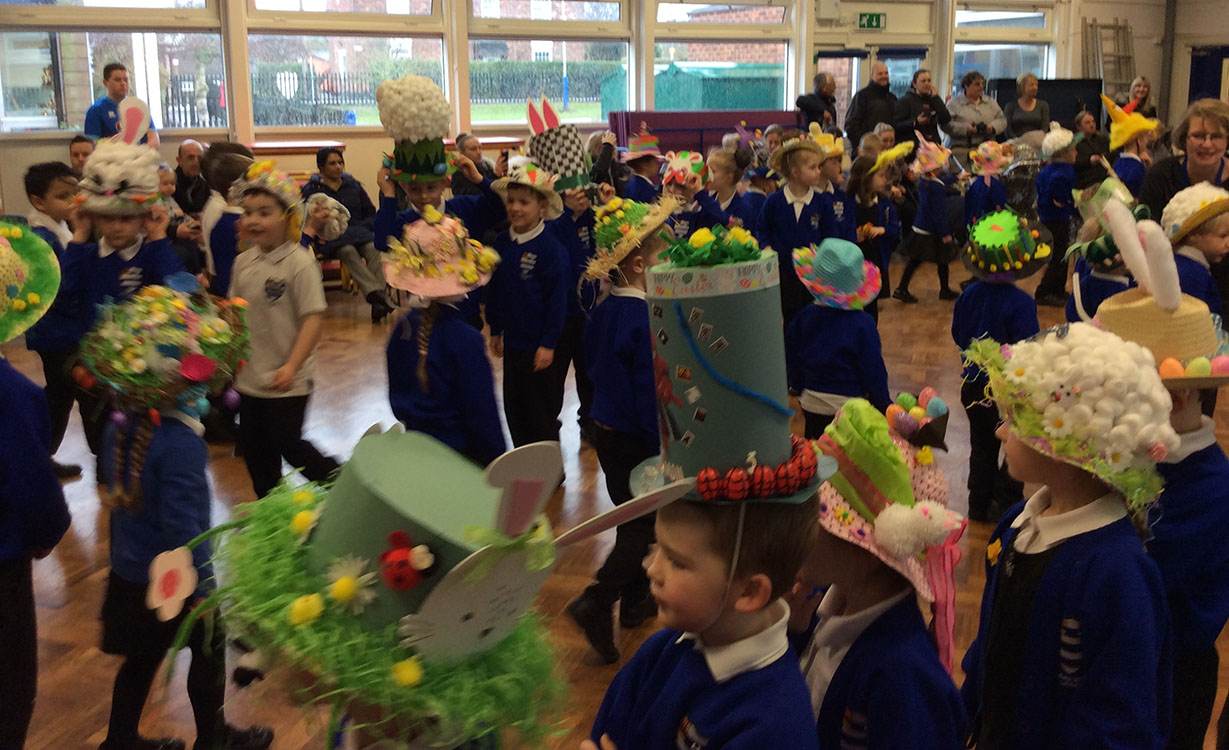 Well done to Seedlings and Key Stage 1 pupils – they took part in our Easter Bonnet Parade this morning and showed their creative and egg-citing designs. Thanks to all the parents/carers and friends of the school who came along to support us.
KS1 Disco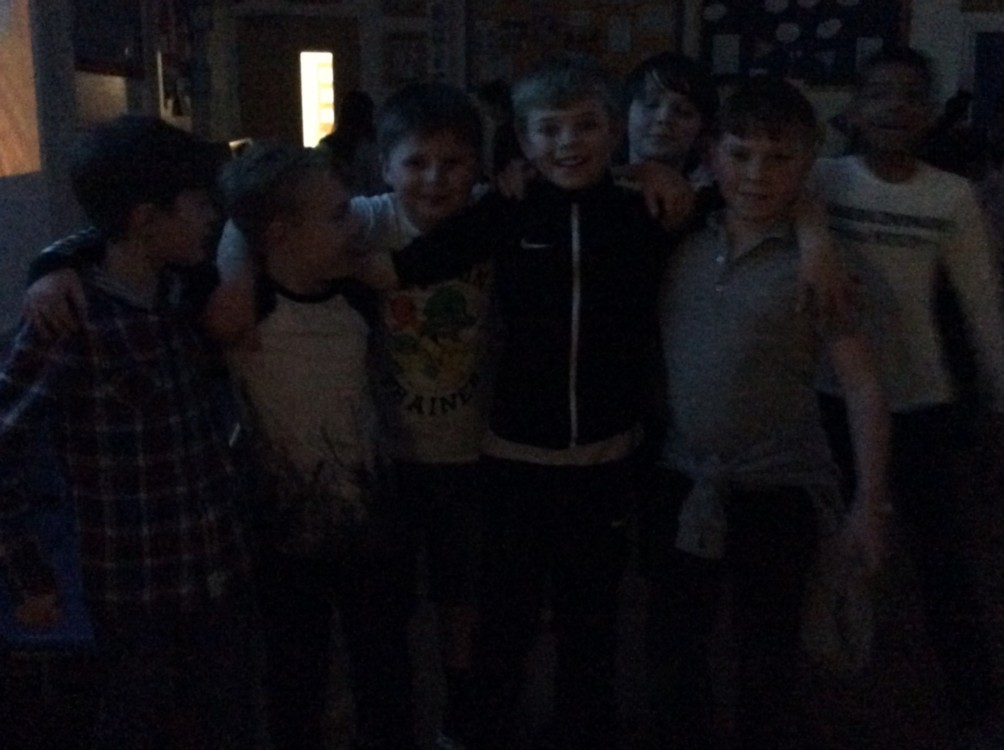 Everyone had a brilliant time at the Easter Discos – great dance moves, excellent behaviour and pupils enjoyed the refreshments. Thank you to everyone for their help. A great community event.
St Margret's Pre-school Easter Visit
Children from St Margret's Pre-school came to visit Seedlings class to show their Easter hats and sing some Easter songs
Djembe Assemblies
Mrs Groves led two djembe assemblies with year 3 and 4 pupils – the musical skills, co-operation and listening skills were excellent. Parents, carers and friends of the school joined the assemblies. One visitor commented ,'Thoroughly enjoyed the performance, the children have obviously enjoyed learning to play. Lovely to be invited to come and watch.' Thank you everyone for making the event so memorable.
International Science
We were very grateful that Dr Wilton, Chloe and a group of International Ambassadors from Caistor Grammar School joined us in Year 5 today to lead workshops about 'International Science.' The pupils learnt more about re-cycling and global issues – they really enjoyed working with the older pupils too as part of the Science Week in school.
Safer Internet Day
Today we have all been learning about how to be safe on the internet and most importantly to be SMART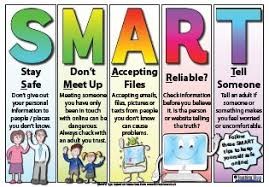 PCSO Marc Ireland came into school and lead an assembly about being SMART, social media and the sites that we should be very careful of using. It is really important that we take care when using the internet and it is used sensibly and responsibly.
Radio Humberside
Carl Wheatley from Radio Humberside visited school to speak with the pupils about all the exciting learning that goes on at Stanford. As always, the pupils did us proud and were very articulate, as you can hear in the radio broadcast:
---
---
Toy Town Learning Sharing
Yet another busy week in Seedlings class. Today we shared what we have been learning about to our family and friends at the Stanford centre. Everyone showed their work from paintings, masks, models and maps. We sang songs with actions and even danced like bears. We also raised money for our outdoor play area.
A very 'big thank' you to Mrs Brumfield, and helpers for providing the wonderful refreshments. What a fabulous learning share it has been.
A Big Thank You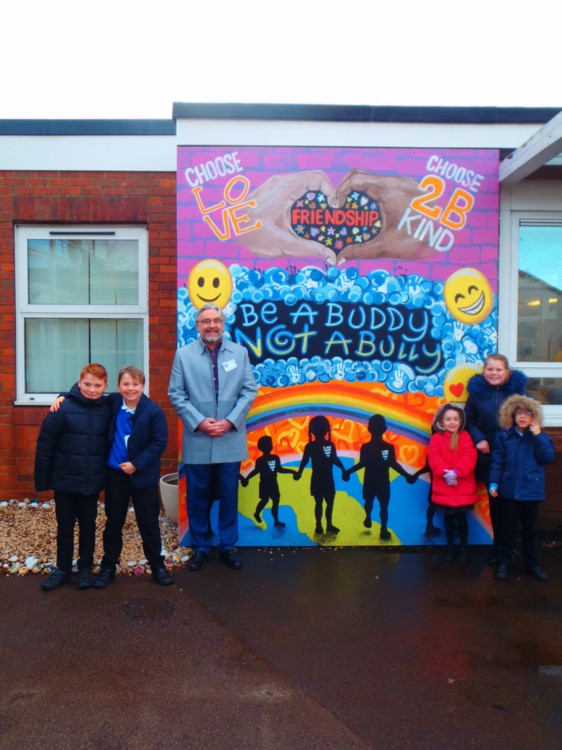 We welcomed Mr. Duckworth back into school. Mr. Duckworth is the President of St. James Rotary Club and his club kindly donated money, so that we could create this lovely friendship mural with our local artist Zoe from Firefly.
Mr. Duckworth came today to see the finished mural and was very impressed. He said it had been a worthwhile project, as every child in the school had been involved and he thought promoting friendship was key to a happy school.
Many thanks to the children who met with Mr. Duckworth and told him all about the project.
Can I write a poem about dignity?
Children in Star Anise Class wrote special poems for World Dignity Day. Three representatives from the class were lucky enough to perform their thought-provoking poem at Cloverdale Residental Home in Laceby. The residents and staff were really moved by what they heard. Here is their special poem:
Community High Tea Thank You
We had a lovely Community High Tea Thank You Event yesterday – we wanted to let all the volunteers who help our school know how valued and special their contributions are. Thank you to all the pupils and staff for making and serving the refreshments. All the guests enjoyed the performances and entertainment. Special thanks to the year 6 helpers -Joe, Jessica, Lucie and Harvey who helped make sure the event ran smoothly.
One visitor commented," A lovely event. Pupils were very welcoming and friendly – they entertained us with a wonderful variety of well-rehearsed, interesting and fun performances. A very special afternoon."
Thank you
As a big 'thank you' to the governors, volunteer helpers and members of the community, who support our school, we performed songs at our 'Community High Tea'. We all very much appreciate your time in supporting children at Stanford School.
Community Feedback
Click on the pictures below to see some our latest Community Feedback.
Roof Project
The builders have nearly finished the roof building project at Stanford and the scaffolding is being removed today! The work started back in September – the school community have enjoyed seeing the project develop. Thank you for all your hard work.
Peace Garden
Pupils have designed beautiful, thoughtful peace pebbles for the peace garden. A team of helpful year 3 pupils worked with volunteers to improve the outdoor area and start a peace garden. We have further plans to develop a peaceful seating area for reflection and reading too. Do you like the difference?
Mr Mayor
Mr Mayor visited the school today to lead an assembly and meet the Pupil Voice team.
Ethan (Head Boy) and Jasmin (Head Girl) along with the Road Safety Group and Litter Picker Group spoke about the exciting learning at school. They also discussed the opportunities the pupils at Stanford have to steer the curriculum, carry out responsibilities and plan events.
Mr Mayor spoke about the importance of helping the community and making a positive change. He mentioned the importance of environmental awareness and we promised to keep him updated of the work we do.
Thank you to Mr Mayor and Councillor Hasthorpe for joining us today – the pupils were inspired!
Breakfast Club
All the members of the breakfast club are having a lot of fun with the healthy activity in the morning – groups had chosen to dribble the football and improve their speed and others had chosen a group skipping activity.
Christmas Assembly
We had a fantastic end of term assembly – brilliant singing, great atmosphere and lots of rewards for behaviour, great reading at the library and for 100% attendance. A special Goodbye to Mr Hawkins and Mr Leach. Merry Christmas Everyone.
Cloverdale at Christmas
Well done to the Key Stage 2 Choir for entertaining the residents of Cloverdale. The residents thoroughly enjoyed the children's singing, they joined in and some played percussion instruments.
Comments from residents:
Many thanks for your good singing. Keep it up. - Olive
Thank you for coming to visit and singing for us. -Elise
It brought back a lot of happy memories. -Eileen
I enjoyed it very much. -M. Hasthorpe
Enjoyed your performance. -Dorothy
Dear Children, I have enjoyed your singing, it was lovely music which Santa and I enjoyed BLESS YOU ALL. MERRY CHRISTMAS. - ME Frances
Christmas Jumper Day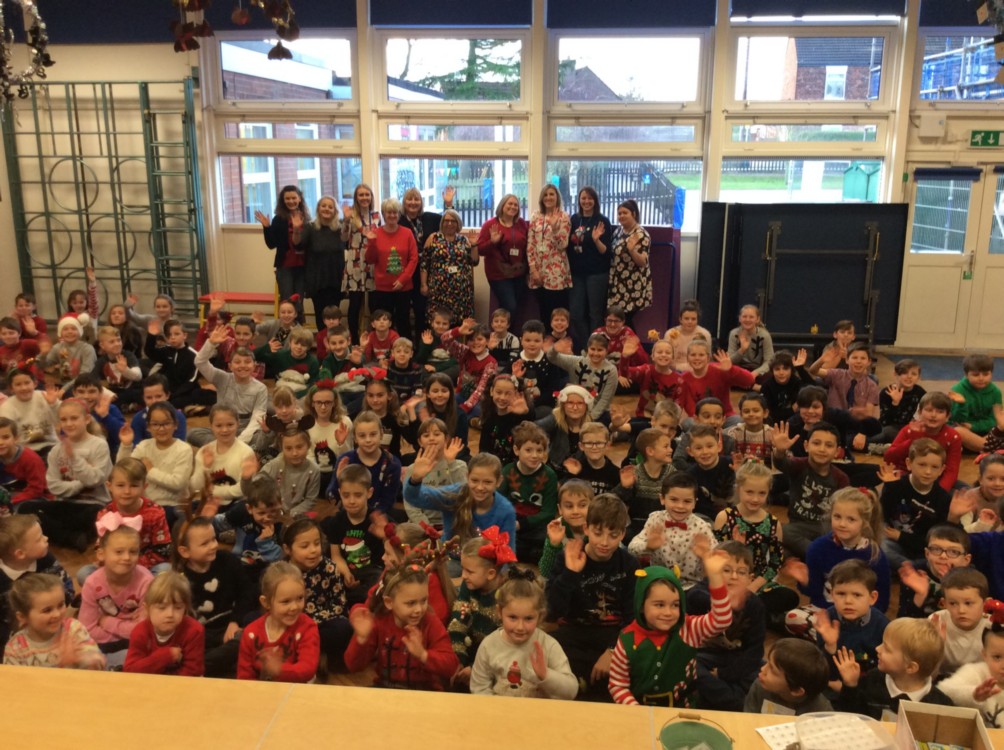 Brilliant to see so many Christmas Jumpers worn today at Stanford to raise funds for Save the Children. Thank you!
Litter Pickers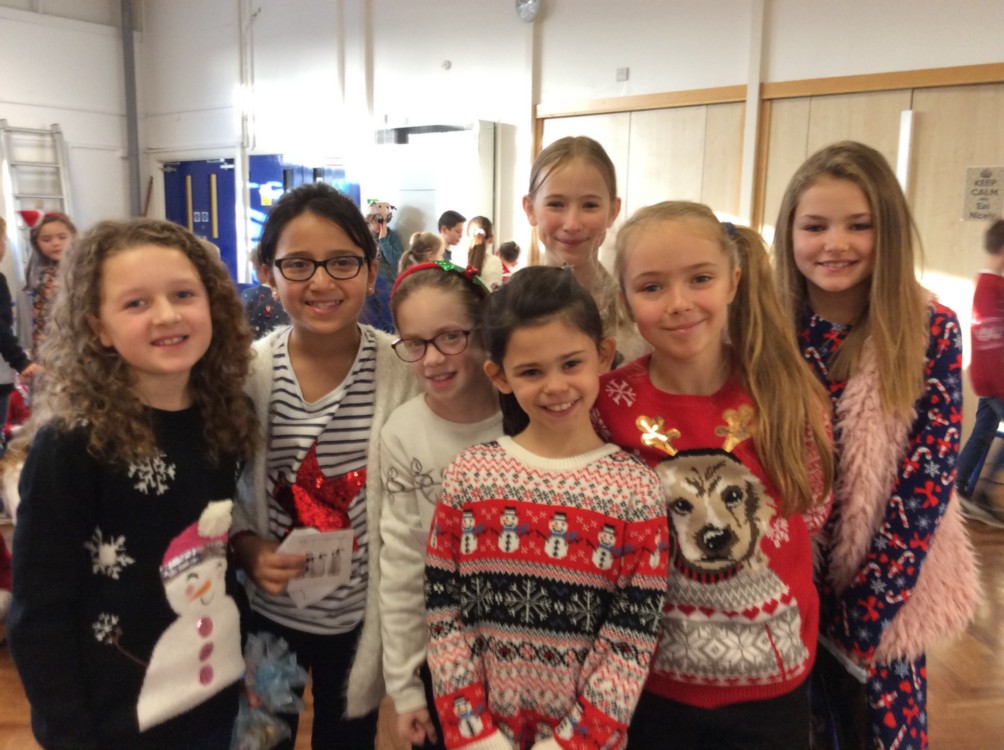 Well done to the Litter Picker team for motivating and encouraging others to take part – excellent team effort. Thank you to Jessica for organising cards and rewards as a treat for the team!
Stanford's Got Talent
Wow- well done to all the finalists in Stanford's Got Talent Show – brilliant performances enjoyed by the whole school . Well done to the team of judges and thank you to Mrs Cawley for co-ordinating. The winner was judged by the school – congratulations to James for excellent singing and a very emotional performance.
Healthy Tuck Shop
Well done to the yr 6 pupils who run and organise the Healthy Tuck Shop – date scones, fruit jellies and cheese and crackers went down really well!
KS2 Carol Concert
Our KS2 Carol Concert at St Margaret's Church was beautiful – lovely singing, clear and loud readings of the Bible and wonderful performances from each class. Thank you to everyone who attended and to Mr Stevens for welcoming us. Merry Christmas.
Christmas Carol Concerts
Our Head Boy, Ethan, and Head Girl, Jasmine, led the Christmas Carol Concerts at St Margaret's Church with the help of Mr Stevens. They did a wonderful job and showed their super communication and organisational skills. Thank you children.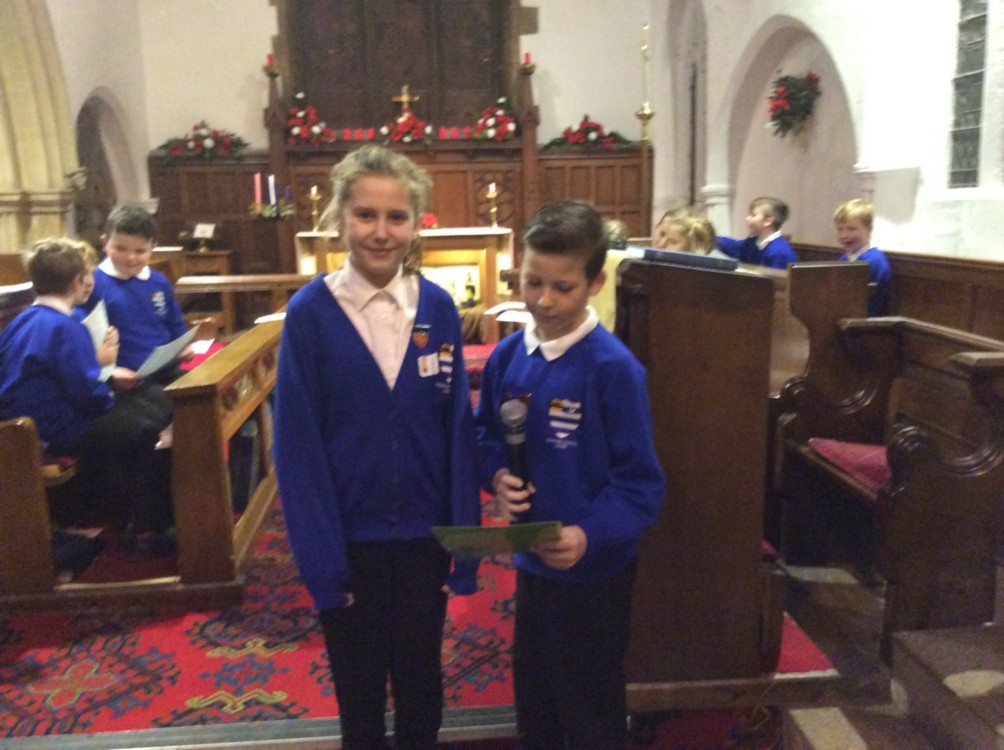 Carol Concert
Year 5 and 6 Carol Concert at St Margaret's Church was a beautiful community event – the pupils retold the Christmas story in word and song helping us remember the real meaning of this special time of year. Thank you to those who attended. Merry Christmas.
Pre-school Sing along
Children from Seedlings class went to St Margaret's Pre-school to sing festive songs. There were lots of actions and some dancing too.
Operation Lifestyle
Jake, Joseph, Grace and Evie took part in Operation Lifestyle over the summer as Creative Creatures team. PCSO Marc Island came in to present their reward to them... a gift voucher for all their hard work! Well done Creative Creatures!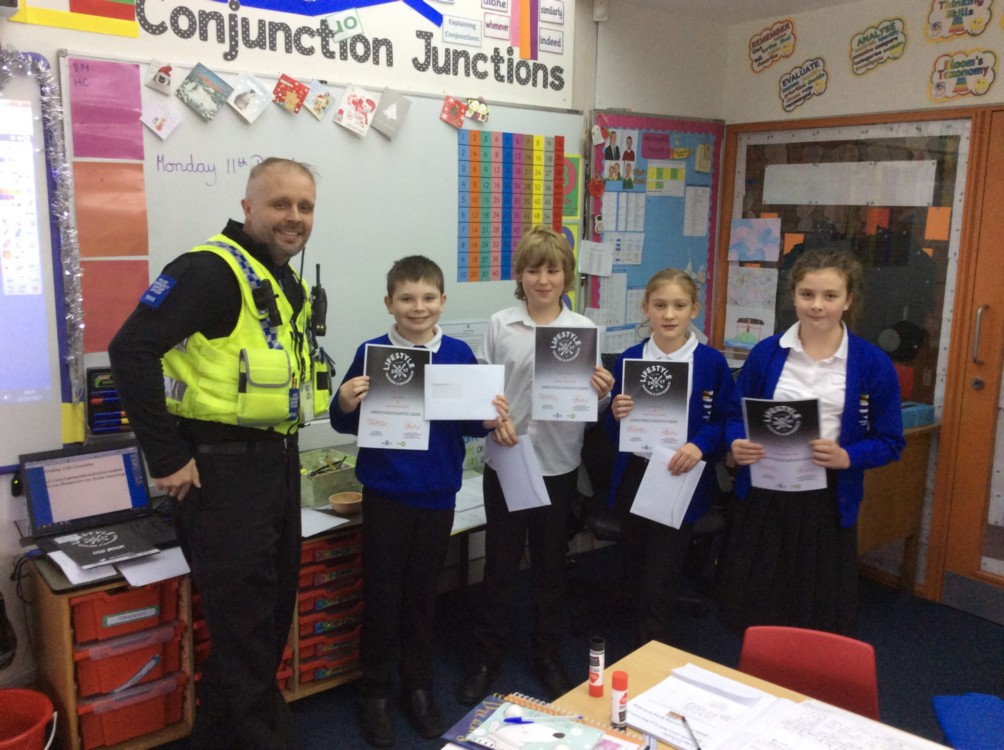 Christmas Dinner 8 December
Stanford enjoyed their Christmas Dinner today – the kitchen provided lovely Christmas dinners for the pupils. There was a wonderful atmosphere and the builders from the school's roof project and the Asset Team attended along with school governors. Year 6 pupils played the guitar and drums to entertain the visitors. Mrs Brady led a Christmas sing-a-long and everyone enjoyed the festive feeling! Thank you everyone for your support.
Advent Assembly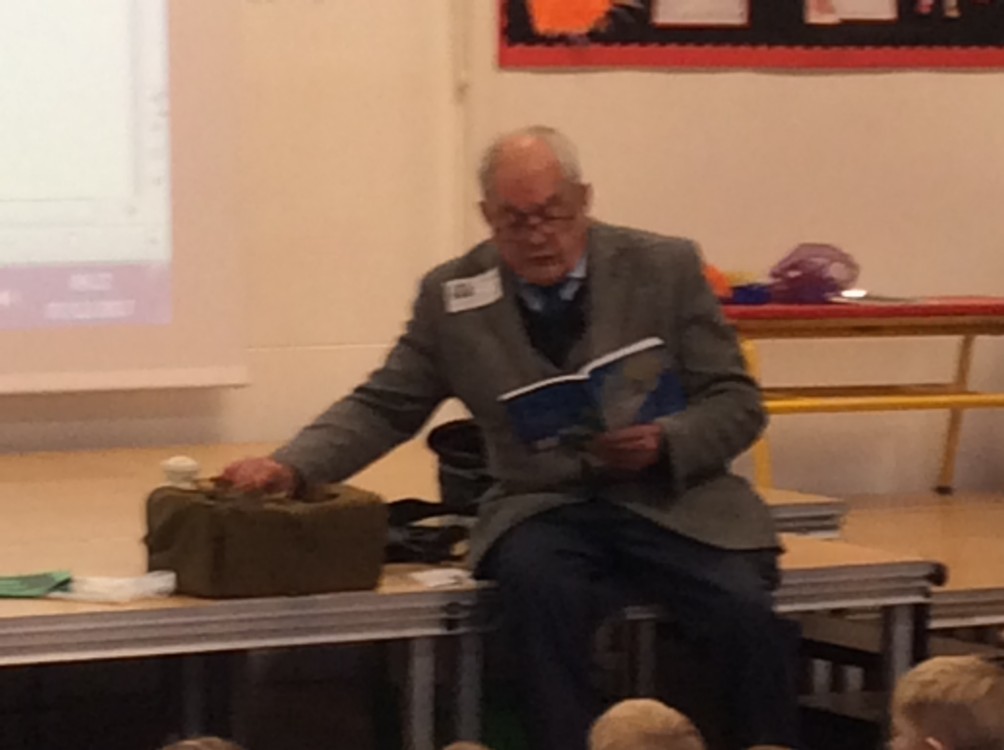 Mr Read led a special Advent Assembly in school and shared stories about the Christmas Rose and the Christmas Lantern. The pupils enjoyed listening to the stories and are looking forward to seeing our Christmas Rose grow. Many thanks Mr Read.
The Nativity
The children from Seedlings class performed their nativity with great success. Wonderful speaking, singing, dancing and actions. Thank you to parents, governors, helpers and residents from Cloverdale who came to watch our show. What an amazing performance, enjoyed by everyone!
Christmas Fayre
Stanford enjoyed a wonderful Christmas Fayre this evening. Thank you for all your support. The pupils designed and created wonderful gifts to sell on their Christmas Market stalls as part of their enterprise learning. For example, there were homemade shortbread biscuits, Christmas lanterns and tree decorations along with marshmallow lollies to choose from! Volunteers and staff helped run the Tombola, the raffle, the refreshments, the cake stall and many other exciting stalls. Also, Santa made a visit to the fayre and the Grotto proved a very popular choice!
We will keep you posted about the funds that have been raised but would like to thank you very much for your time and kind donations. Merry Christmas!
Road Safety Week
Thank you to the community members who supported our Road Safety Week activities. Pupils led workshops all about 'Keeping Safe on the Roads' and were inspired by the assembly led by the Ryan Smith Foundation and the workshops earlier in the week led by Mr Cullan , the County Road Safety Officer. The Coffee Afternoon to raise funds for bike helmets was really well attended too. Our Road Safety Committee worked hard to organise these events - thank you for your continued support.
Juniper's Gingerbread House Boxes
We have been working very hard designing and making our gingerbread house boxes for our enterprise project. We are hoping to sell them at the Christmas Fair and raise lots of money.
Ryan Smith Foundation Assembly
Debbie from The Ryan Smith Foundation came to talk to pupils about the importance of wearing a helmet. She spoke about Ryan and how his life has changed dramatically, all because he didn't wear a helmet. She used eggs to demonstrate what can happen if a helmet is not worn. It was a very informative assembly and the pupils really enjoyed this.
Healthy Flapjacks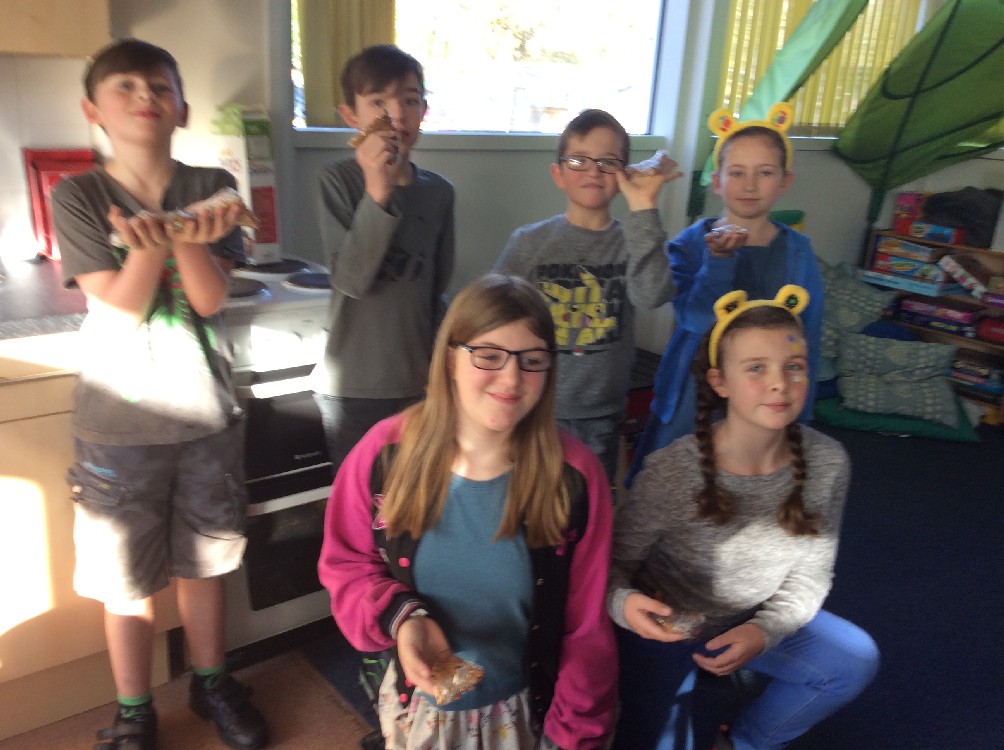 Some pupils in Barley class have got together as a team and has made healthy flapjacks to sell at our weekly Tuck Shop. This is part of a fundraising project to help raise funds for our road safety project. They worked well together as a team, to come up with ideas and make these healthy snacks.
Community ICT Workshop
Our Community ICT Workshop has been very successful and well attended. Pupils supported community members who were keen to develop their ICT skills in an after-school club at school. Pupils explained how to use power point and helped the group develop their understanding. Thank you to the pupils who were the ICT teachers for the evening and to Mr Hawkins for facilitating the event.
This Week's Library Visit
We read aloud to each other and chatted about our books and life experiences.
Halloween Activity
We had a great Halloween activity event this week – pupils enjoyed 'Thriller' style dancing, pumpkin biscuits, ghost bananas, 'severed finger' hot dogs, lego lanterns, craft and balloon games! Everyone was smiling and having fun – the behaviour and atmosphere were excellent. We also managed to raise some funds for school too!
Bikeability
Year 5 pupils took part in the Bikeability scheme to develop their skills and knowledge to ensure they are safe on the roads
Healthy Tuck Shop
The Healthy Tuck Shop led by the Well Being Team and Year 6 pupils is a real success. Pupils made banana bread and muesli treats to sell. There was also sugar-free fruit jelly and yummy carrot sticks on offer to choose. Year 6 pupils reported lots of positive feedback from customers today who loved the choice of healthy snacks.
Road Safety Assembly
Seedlings, Sunflower and Poppy classes joined together for our road safety assembly led by PSCO Marc Ireland. The children learnt about ways to keep safe whilst riding their bikes and scooters. PSCO also talked about the importance of wearing a helmet and what to wear to be seen by other road users.
Road Safety Committee
Our Road Safety Committee met today to time how long it takes to walk from safe parking areas in Laceby. They will be designing a road safety leaflet for parents and pupils too in order to share the useful information. We have also planned a Fundraising Coffee afternoon on 24.11.17 at 2.00pm to raise funds for bike helmets. We are also looking forward to PCSO Marc Ireland and Mr Cullam from NEL Road Safety Team working with the pupils on road safety issues. Many thanks to the pupils, staff and community members, Mrs Greenbeck, Mrs Metcalf and Mrs Griffiths for their time and support.
St Margaret's Pre-school visit
Seedlings class showed good sharing and taking turns with children from St Margaret's Pre-school today. There were lots of fun outdoor activities, singing songs before listening to a story about 'Oliver's Vegetables'.
MacMillan Coffee Morning
Thank you for your support for the MacMillan Coffee Morning held at Stanford Centre today. The pupils performed lovely songs and poems. Everyone enjoyed the cakes and refreshments. Thank you for your donations towards this worthwhile cause.
Sunflower Class entertained family and friends at The Stanford Centre.
Taylor: I brought some money to buy a cake.
Bella: We sang 'One Potato' and everyone joined in.
Evie: I know someone with cancer and I want to help.
James: We sang our class song again.
Rylea: We got a biscuit, a drink and a cake. It was good there!
Mrs. Wilkinson (visitor): The children were so well behaved and they all sang so well. They all knew what to do. Mrs. Dabb (visitor): Mrs. Brady's class sang beautifully.
Harvest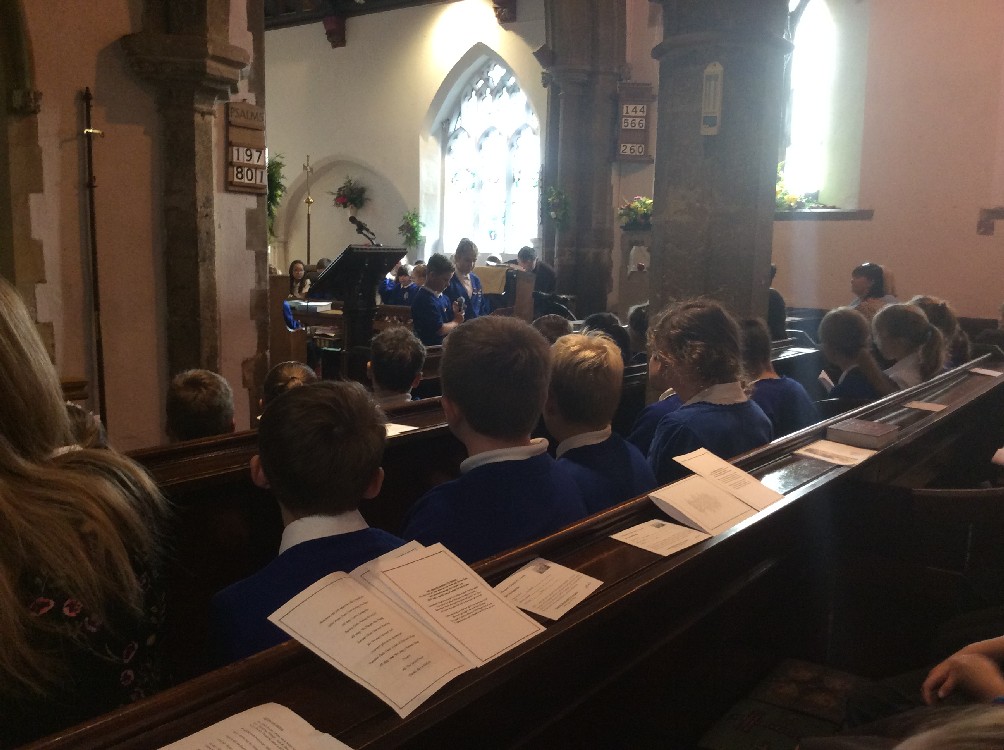 The pupils have enjoyed celebrating Harvest. KS 1 and KS 2 pupils have taken part in a Service at St Margaret's Church and Mr Stevens visited FS stage this morning to lead a special assembly. Well done everyone – the singing was beautiful and everyone performed their poetry and reading with clear and loud voices. Some groups took part in choral speaking really well and Ethan, Head Boy, and Jasmin, Head Girl, introduced the order of service confidently. The Governors who attended agreed that the events were very special. Thank you for all your donations of food which will be going to Harbour Place. Juniper class summed it up perfectly, 'Lettuce care for one another.'
KS1
Thank you Mr Stevens, Mrs Mawer and Mr Read for welcoming our KS 1 pupils to St Margaret's Church today for the Harvest Service. The singing was beautiful and the children listened very well to Mr Steven's important message about sharing.
Awis said, 'I enjoyed the singing.'
Olivia said, ' I will remember the chocolate cake – it taught us how important it is to share.'
Isabella said, 'I like joining in with prayers.'
Thanks too to all the staff and Governors who helped with the trip – a very memorable first trip to Church with school for KS 1.
Summer Reading Challenge
Thank you Mrs Wink for leading the Summer Reading Challenge – so many pupils have impressed you with their holiday reading! The pupils received a certificate of congratulations and Juniper class received a set of books – they were the class who had the most reads. Mrs Wink says 1750 books have been read by Stanford pupils over summer from the Stanford Library - wow! Children at Stanford have a great love of reading and we are so proud of them. Well done.
British Values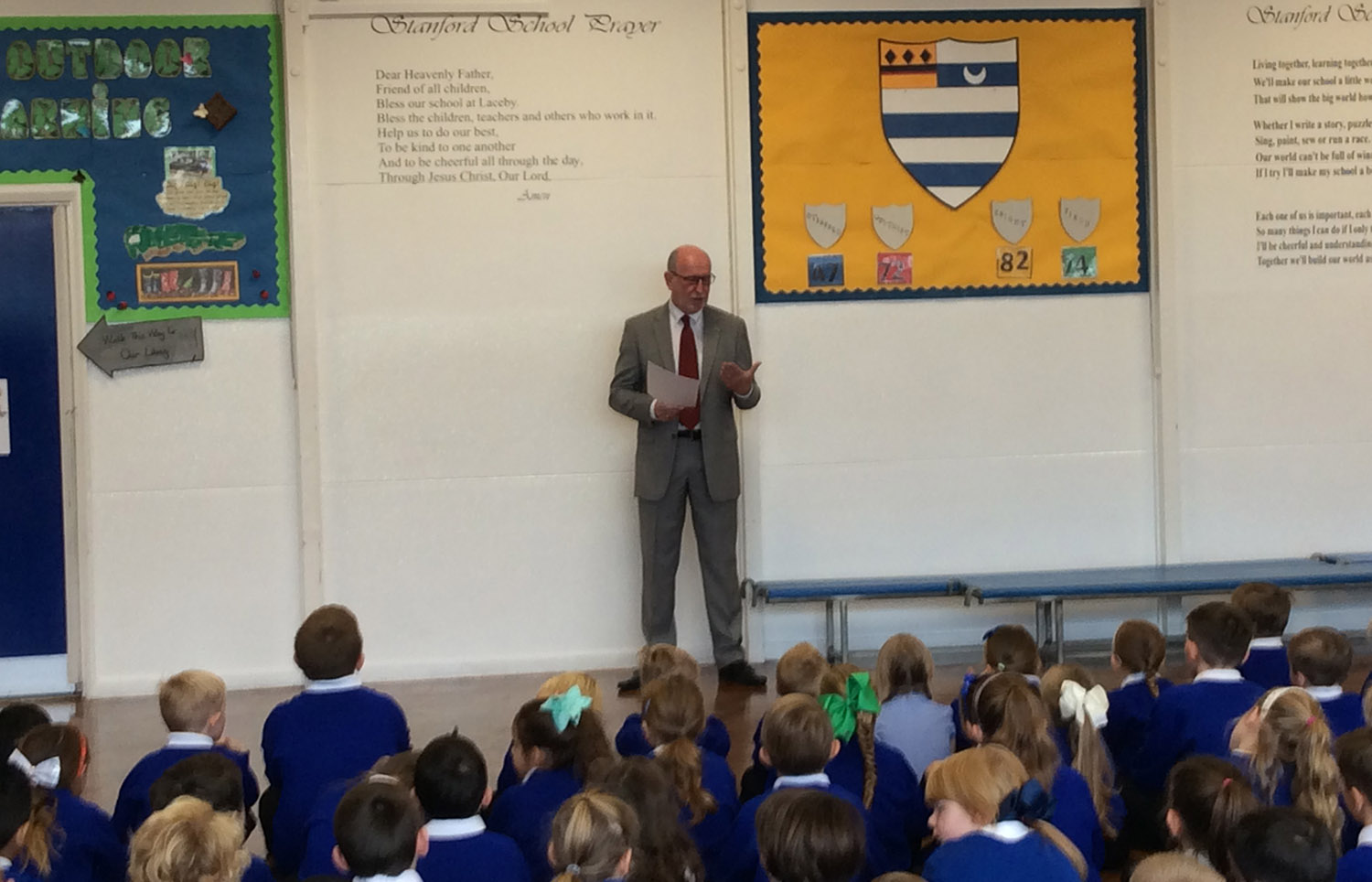 Councillor Hasthorpe visited school today to lead an assembly about British Values. The pupils listened really well and discussed values, respect, tolerance and equality. Councillor Hasthorpe explained how Parliament works and the importance of us all working together as one big family to make positive changes for the world. Our pupils felt inspired and classes will be doing more follow up learning on this in their SMSC and Philosophy for Children work. Thank you Councillor Hasthorpe for your time and support.
Head Boy and Head Girl 2017
The votes have been counted and verified and we can now reveal that our Head Boy and Head Girl for 2017 is Ethan and Jasmin! Well done to every Y6 pupil that took part, everyone was fantastic!
Roof Building Project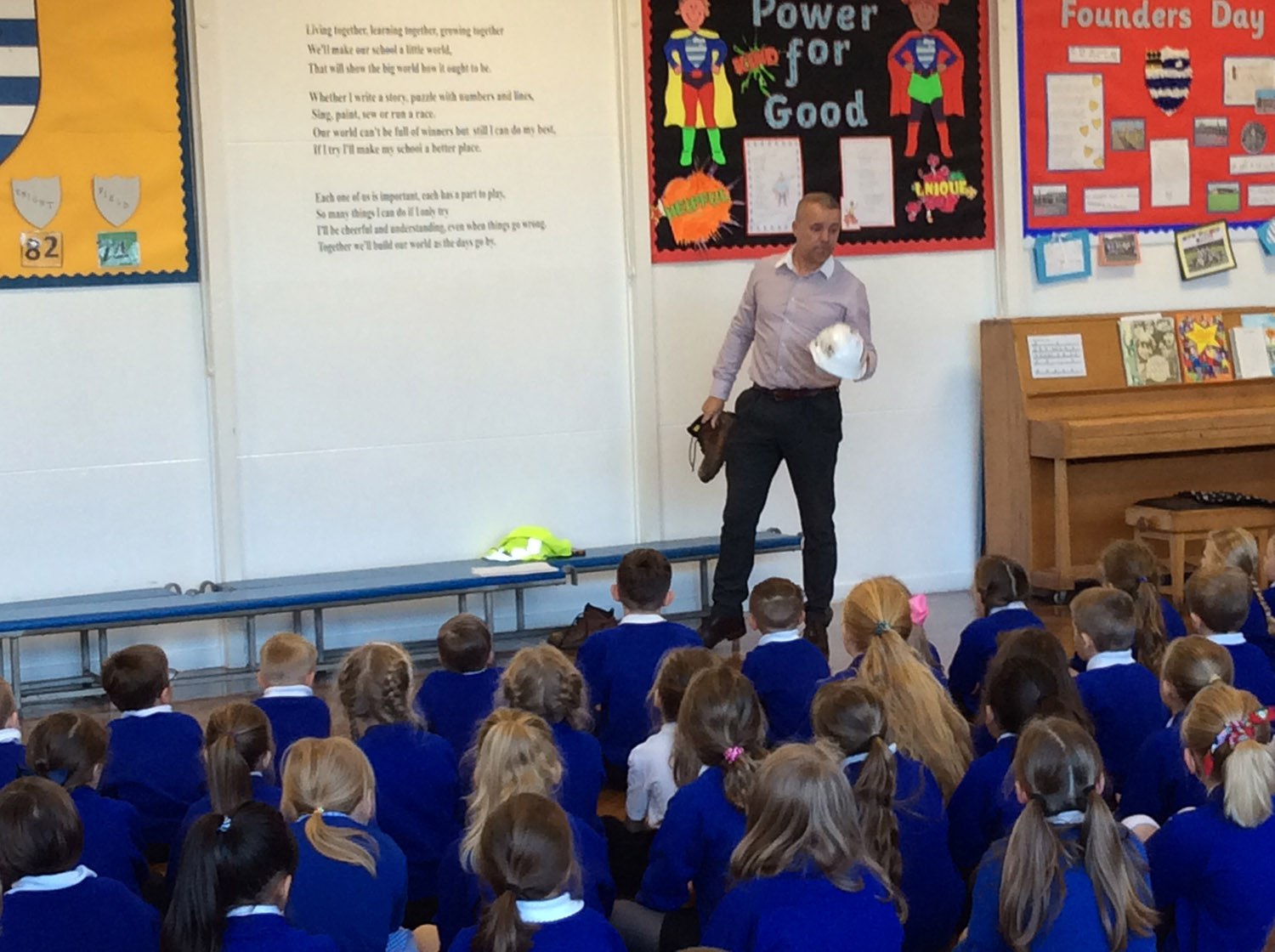 Steve from the County Asset Team visited us to lead an assembly all about the roof building project at school – he talked about the equipment the builders use and the importance of safety. The pupils all listened really well and it seems quite a few family members are working on the roof!
Blue Cross Charity Raffle
Well done to Lily for winning the horse tyre swing in Mrs. Brady's end of term raffle. Mrs. Brady would like to thank everyone who entered the raffle. We raised £55 for the Blue Cross!
Letters to St James Rotary
Sunflower class wrote formal letters to St James Rotary for support with our Friendship Art project. The Rotary Club donated £100 to the school during our Sunflower Class assembly. Many thanks to Mrs Vaughan and President, Mr Duckworth, for attending and for the generous donation.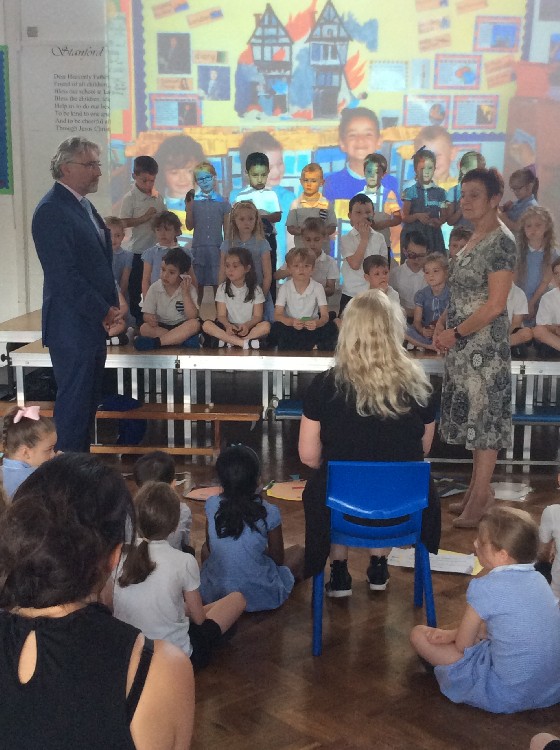 Road Safety Sticker Day
We are so pleased with the turn out for our monthly Road Safety Sticker Day – despite a rainy Monday morning we had lots of pupils and families who chose to walk, bike or scoot to school this morning. Well done everyone and thank you for your support. Particular thanks to Mrs Griffiths, Mrs Greenbeck and Mrs Metcalf from the Parish Council , Mrs Smith from the Governors along with Head Boy , Connor , and Joe for their support today amongst the rain drops!
Activity Day 2017
Our annual activity day, to raise school funds, was organised by the current and new Year 6 team this year. It was a fantastic day had by all, with all the pupils enjoying the wide variety of activities and stalls, from Candy floss to Tin can alley. We are currently counting the final amount raised... keep looking to see the final total!
Mosque Visit
Year 4s visited the Mosque this morning to learn about Muslim worship and some of their religious festivals, as part of their RE learning.
Mia: 'It was fun and interesting to learn about a different religion and the Arabic language.
James: I enjoyed learning about the leader of the Mosque (Imam) and about the Qur'an (written in Arabic)
Singing Festival
Mustard class had an exhilarating day at the Singing festival, yesterday
Thomas said: 'I really enjoyed singing with a live band and hundreds of other children. It was nerve racking, but I enjoyed it.'
Matthew: ' I really loved the Singing Festival because we got to perform in front of lots of parents. It made me nervous, but I loved it anyway.'
Grace: 'The Singing Festival was amazing! I enjoyed being accompanied by a professional band and performing in front of an audience.'
'Oh I do like to be beside the seaside!'
Barley Class had a fantastic day at the seaside- celebrating all their hard work this year! We started off with a game of bowling and then enjoyed our lunch at Oriental Express. After lunch we then went to the beach, where we enjoyed playing in the sand, relaxing and having fun! To finish our jam-packed day, we ended with a cool ice-cream! A fantastic trip enjoyed by all!
Can I read musical notation, rehearse with an orchestra and perform in a concert?
The Year 6 viola players performed in the Megastra School Prom at Grimsby Auditorium. They sang songs, demonstrated 'body percussion' and played very tricky viola parts for the pieces: 'Uptown Funk' and 'The Kraken' (From Pirates of the Caribbean).
Many schools from the local area also took part and so a wide range of musical instruments could be heard. The children were accompanied by The North East Lincolnshire Youth Orchestra. After a morning of intense rehearsals, the children put on a concert for parents.
Mrs. Wink (Music Governor): What an experience for the children to play with a range of instruments by children from local schools as well as the local Youth Orchestra. The music, the behaviour, playing, enthusiasm and enjoyment of our pupils was outstanding. If you ever get a chance to attend one of these concerts go along. Mrs. Brady you are a star for all the time and effort you put in. At last but not least how proud all the musicians made me.
Mrs. Brady: The principal Viola player in the Youth Orchestra, Chloe Brown met all the viola players. She explained to them how she had started learning the viola at Stanford School and told them how much pleasure she was getting from carrying on with it. It was great to see Chloe again. She has progressed into a really great player. I hope some of these children continue learning the viola when they go off to Secondary School.
Mrs. Lawson: It was great to see Mrs. Brady playing her viola in a big orchestra. The children were amazed when she started playing 'We Will Rock You!'
Alice: I really enjoyed it. I think we all played very well. Reenad: I was chosen to lead the actions for 'We Will Rock You'.
Freddie: I had lots of fun at the Auditorium.
Sunflower Class Assembly
Well done Sunflower Class for working so hard and performing so well in your class assembly today. Mrs. Vaughan and Rotary President Mr. Duckworth said that you had put a smile on their faces for the rest of the day.
Mrs. Brady thanked St. James Rotary Club for their kind donation of £100 towards our graffiti friendship mural. The class received some lovely feedback from the audience too:
'Beautiful singing from the children. Lovely to see everyone involved and having fun.'
'Excellent, a lot of hard work by the teacher and pupils, plus it showed the children enjoyed it so much.
' 'Amazing end of year assembly. Lovely to see what the children have learnt.'
'Very good- lovely art work, the children have obviously enjoyed themselves.'
'It was the most wonderful, interesting, fun and exciting assembly. Well done to everyone.'
Pumkin Class Assembly
We are delighted with Pumpkin class who performed a wonderful class assembly today all about their history curriculum – we learnt lots of new facts about Queen Elisabeth 1 and Queen Victoria. The group were smiling and were proud to represent their class in front of the audience. Thank you to the parents and carers who attended and to Miss Perrin for organising the event.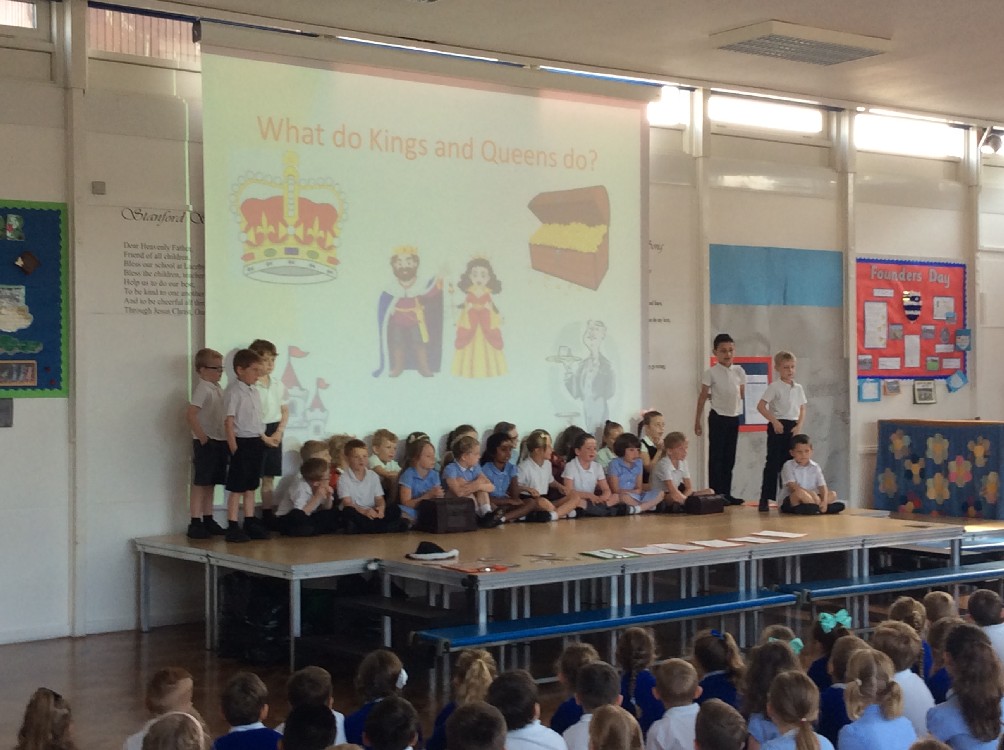 Cake Sale
Well done to the pupils who organised a cake sale in support of ARC – the pupils are very proud to have raised a substantial amount of donations. We were very impressed with the skills the pupils showed in ensuring the event was a success – the group led an assembly, organised posters, wrote letters to each class and were very busy baking! Well done Jessica, Rebecca, Esmae and DaisyLou.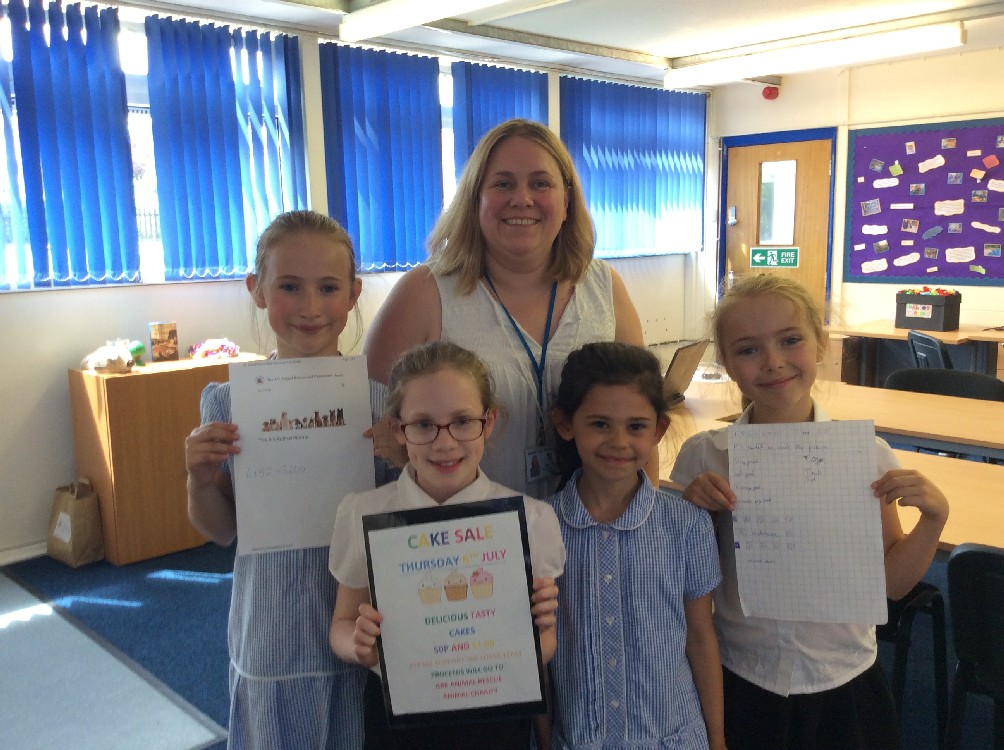 Transition Evening
We were delighted to welcome parents and carers to our Transition Evening meeting this week. The meeting was informative and shared details about assessment, curriculum, lunches and the organisation of the day. We are also looking forward to our Home Visits later in the term as ensuring transition is a smooth and positive experience is key. Thank you to Miss Wilson who led the meeting and Mrs Groves and Mrs Christie fof supporting. Many thanks too to the year 6 pupils who attended the meeting to present their views and reflections about Stanford. A very productive meeting.
Music Workshop
We learned about different styles of music from the 1940s up to 2017, from a professional band. The band also backed us as we sang 'Fernando'- it was a fantastic day full of learning opportunities.
Can we write formal persuasive letters?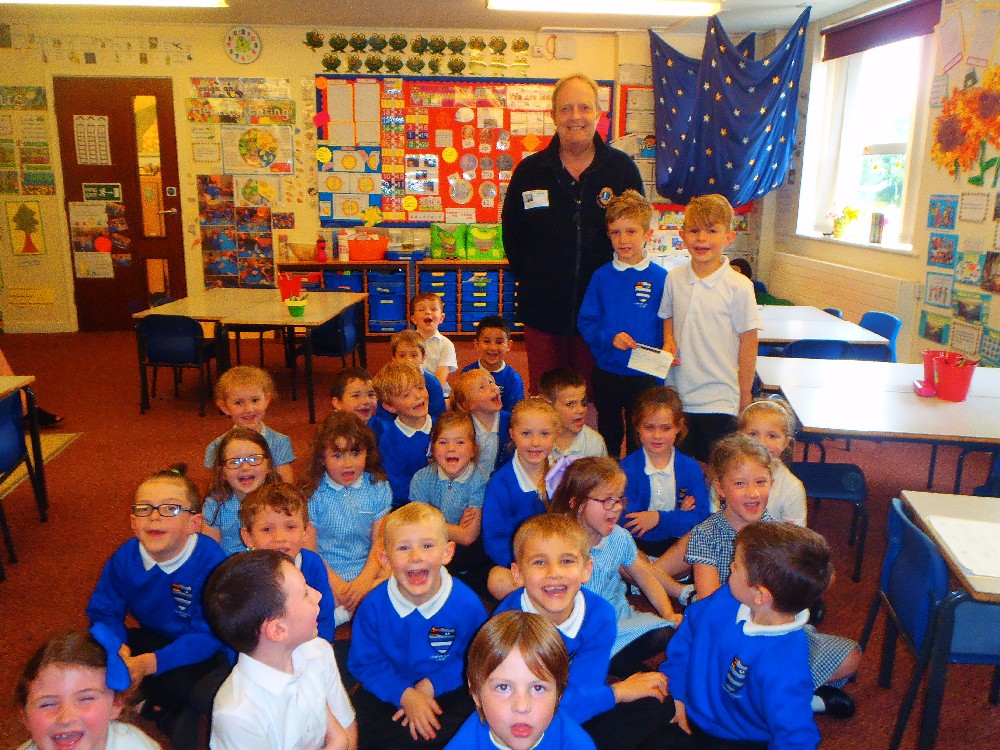 Sunflower Class have been writing letters to Caistor Lions and the St. James Rotary Club asking for donations towards an exciting Art project.
Finley- We will be making a special friendship wall in the playground.
Oscar- We will be working with Zoe the artist again.
Cerys- It will make the playground nicer and there will be a place for us to stop and make friends. Elissa- The children will paint designs with Zoe.
Today Mr. Kemp from The Caistor Lions visited Sunflower Class and kindly presented a cheque for £480. Mrs. Brady would like to thank Caistor Lions for this very generous donation and would also like to congratulate the children for writing such wonderful letters. Mr. Kemp is looking forward to returning to school to see the finished project.
Letter to Theresa May!
Barley class recently wrote inspiring, thought- provoking poems based on three words; love, hope and unity. After showcasing these at our recent Get Together event, in memory of Jo Cox, Mrs Smith, Governors and staff felt that these poems were too brilliant and needed to be sent to our Prime Minister Theresa May. Abbie and Sophie have written a wonderful letter explaining what Barley class have done and also their thoughts and feelings. Alysia has also made a logo representing these three words. Truly inspiring for others to see. We hope we hear a reply from Theresa May!
Lifestyle 2017!
PCSO Marc Ireland came in to talk to Mustard and Barley class about Operation Lifestyle 2017! Lifestyle is a youth engagement project that encourages young people to spend their summer holidays with friends making a difference in their community. Marc has encourage the pupils to take part this year and help their community- Laceby. We look forward to hearing about the projects over the summer holidays
Juniper Class Assembly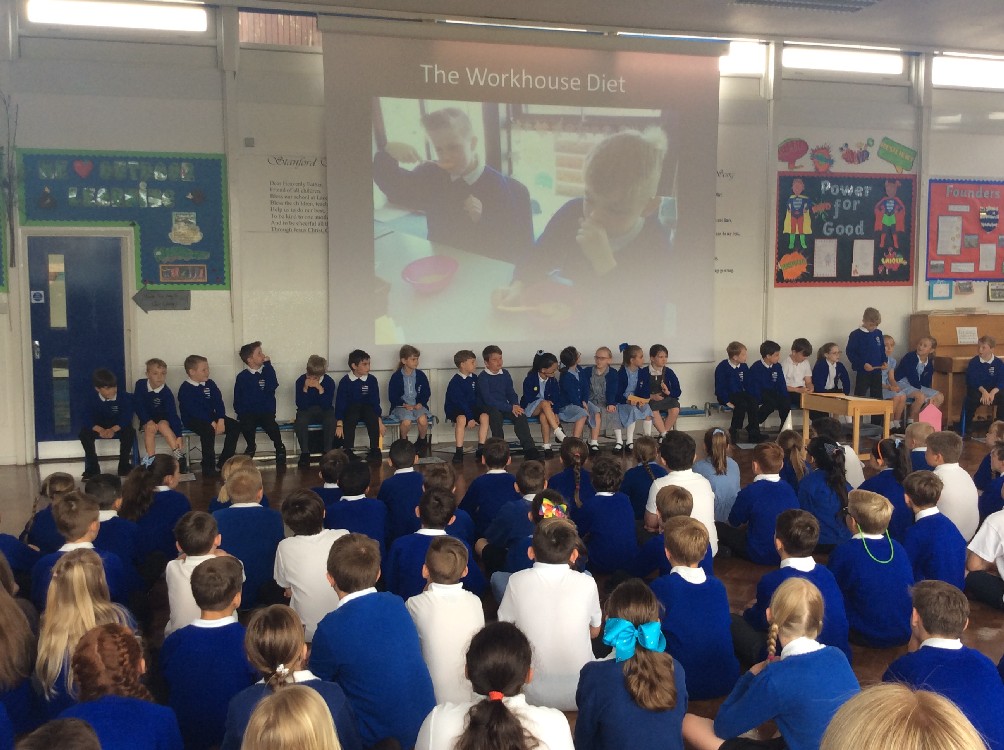 Juniper class impressed the audience during their class assembly today – they spoke eloquently about their history curriculum. The pupils shared reports about the workhouse, information about Normandy Hall, feedback on gruel (!) and shared stunning William Morris inspired designs. The role play all about Victorian education was particularly well-received as was the Victorian song that the class shared as their finale. Well done Juniper. Many thanks too to the parents, grandparents and community members who came along to support the event.
Raising money for Teenage Cancer Trust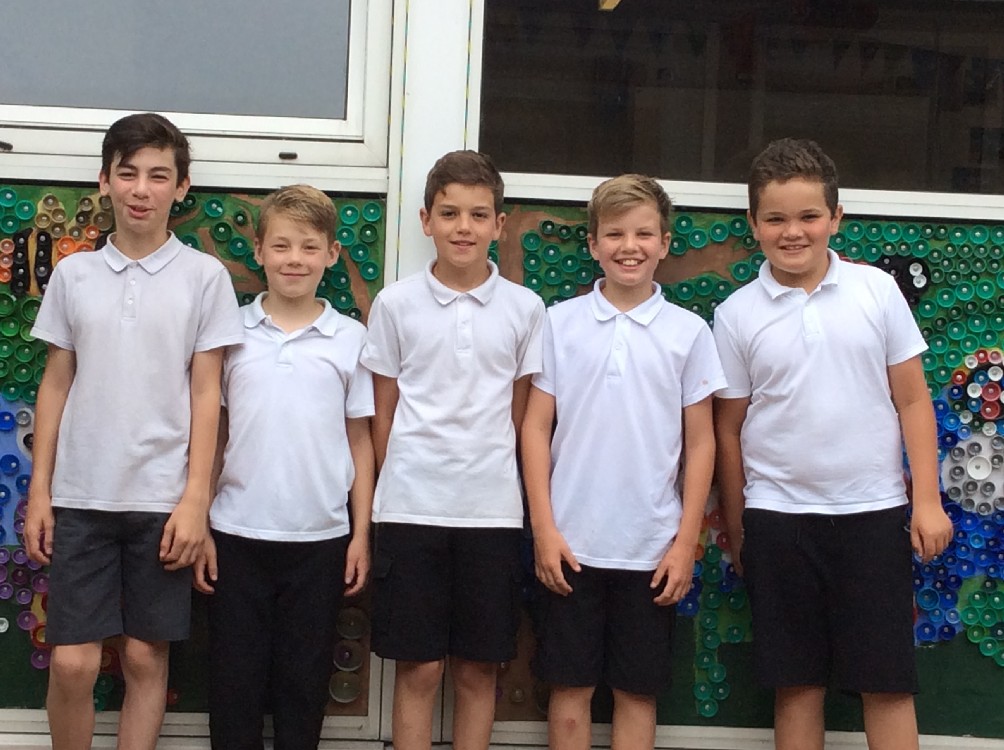 Stanford School pupils take an active approach in raising funds for various charities in and out of school. Recently, Ceyhan, Jake, Noah, Ashton and Harry raised money, outside of school, for Teenage Cancer Trust. Over several days they washed cars, sold merchandise and had a car boot sale. In total they raised £275. Well done boys, a fantastic achievement for a great cause!
Rounders Competition
Barley class took part in the Healing Rounders tournament as part of the transition period between primary and secondary. They competed against other primary schools and showcased their fantastic fielding, catchng and batting skills. A great afternoon was had by all!
Well Done Alice!
A massive well done to Alice in Barley Class – she supported the Little Princess Charity by getting her hair cut. We are really impressed with her thought and kindness and we all supported her in a special assembly, along with her mum and hairdresser! Please donate if you can. Thanks
Great Community Get Together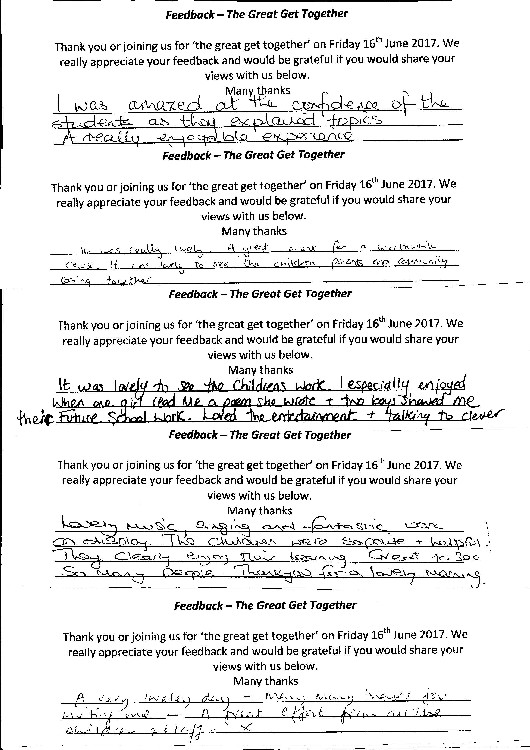 Thank you to all those who supported out 'Great Get Together' Coffee Morning – it was really well attended. The pupils enjoyed showcasing their learning and serving refreshments. Uniting as a community helped us remember once again how important working together is. One visitor said, 'Loved the entertainment and talking to clever, happy children.' Another said, 'It was really lovely. A great event for a worthwhile cause. It was lovely to see the children, parents and community coming together.' We raised £74.89 and donated this to the 'Manchester Emergency Fund.'
Seedlings
Seedlings class shared their work about our school and its community during the 'Great Get Together' coffee morning. Their was singing, music , cakes and lots of fun to celebrate what unites us and all the things that we have in common.
Juniper Class
In Juniper class we have been thinking about the meaning of Community. We considered the benefits of the different communities we each belong to. We thought about how this related to Jo Cox's Quote, " We are far more united and have far more in common with each other than things that divide us."
Together we created a poster with what community means to us. We used the symbol of a tree.
We thought how are communities like trees? Here are some of our ideas:
Rebecca, " Roots hold the community strong for lots of Years."
Auden "The branches are like the different community groups. Some are long and some short. All different but all part of a larger group. "
Sophie, "The leaves like people are all different. They may have different patterns, shades, sizes, textures but they are all leaves and do the same jobs - shelter and make food. People are all different shapes and sizes and have different things they like but every one is human and lots of the same things we need are the same. We need family and shelter and food and friends. Also everyone likes to have fun."
James, "The tree is home to lots of different species all different but in harmony with each other."
Jacob, "Each tree is individual but everyone does a similar jobs with the same parts."
George, "The bark protects the tree and communities support and protect people."
Esmae, "The leaves make oxygen which we all need to live and people need communities."
We shared our ideas during todays Great Get together event.
During the week some of us made cakes and biscuits for the event which we shared together - our own Juniper Class community
Barley Class
A wonderful community event took place at Stanford- for community members, Governors, Parents and Carers, for The Great Get Together, in memory of Jo Cox. Each class showcased the wonderful work that has been going on in our school with songs and musical interludes also taking place. Refreshments and cakes were sold also. Barley class showcased the Numicon Quest project, their wonderful writing in Year 6 and the fantastic, inspirational and thought-provoking poems they have written linked with Love, Hope and Unity. A wonderful morning was had by all!
Growing Up and Keeping Safe
Big Talk Education were asked to lead a workshop for parents all about our SRE curriculum about 'Growing Up and Keeping Safe.' This work links to Internet Safety work too. Thank you to those who attended – the feedback was very positive. Big Talk Education will be leading lessons in school this term and working with the teachers and pupils.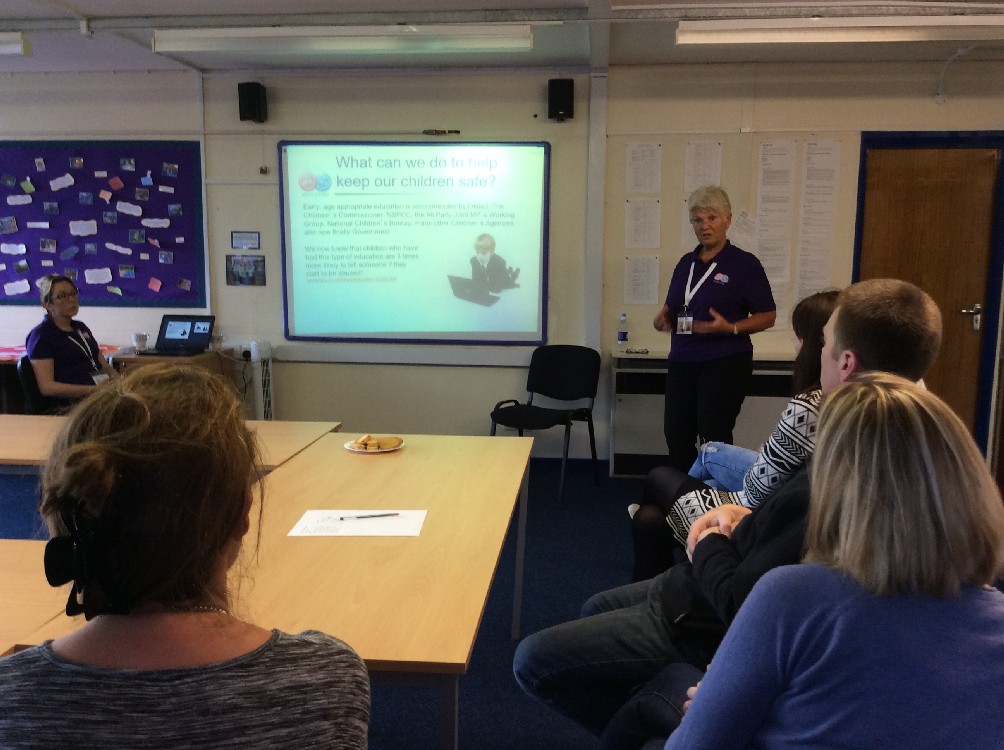 Water Safety
Callum from Grimsby Aquatics Swimming School led our school assembly today on the theme of 'Water Safety.' Keeping yourself and other safe is very important to us at Stanford and this links with the work we do on Internet Safety, Fire Safety and Road Safety etc.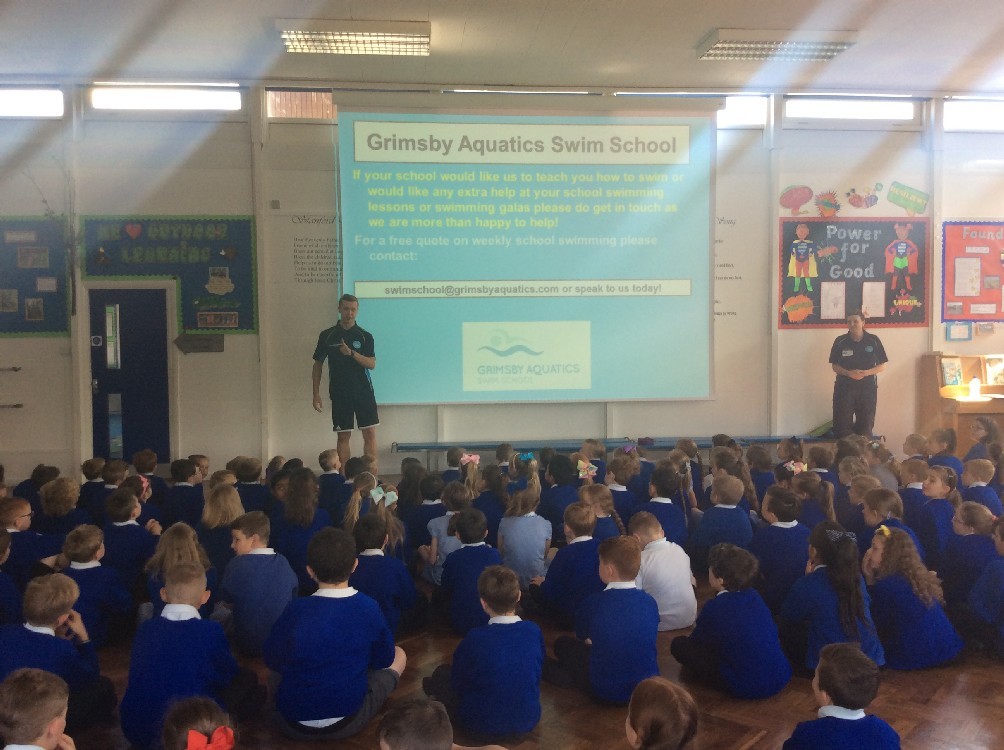 Voting in our Election for Outdoor Equipment