Community and Enterprise
It's Beginning to Look A Lot Like Christmas...!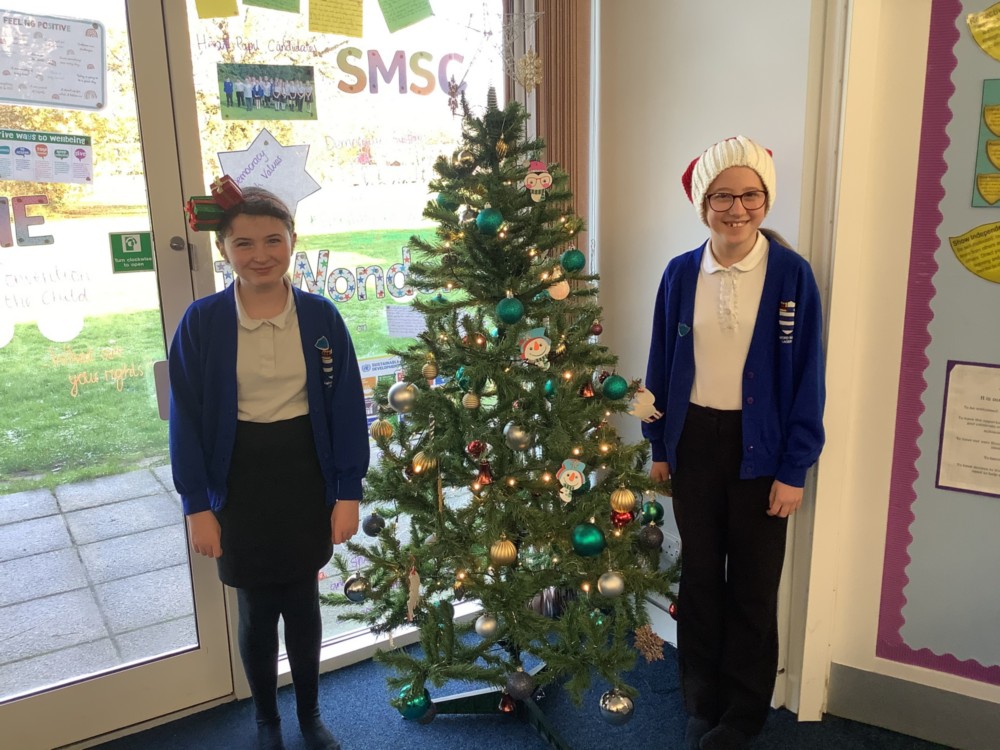 We would like to say a huge thank you to Nanna Barb (Mrs Marsden's Nanna) for donating a Christmas tree and decorations to Barley Class.
We had lots of fun decorating the trees and the twinkly lights have helped to create a lovely, relaxing classroom environment.
Thank you, Nanna Barb!
Enterprise Project
Juniper class started to complete their enterprise project, ready to sell at the Christmas Fayre. One of the projects we are creating are rag wreaths.
Barley Class Enterprise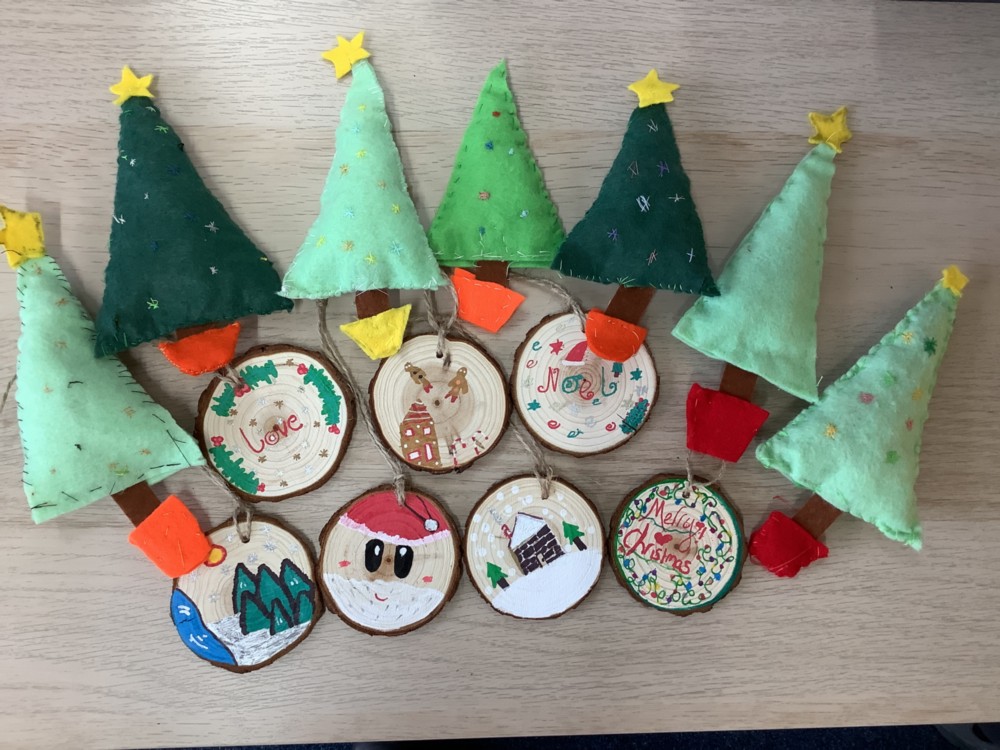 For our Enterprise Project this year, we have created Christmas Tree Decorations. Each child has made two 'Christmas Log Slice Decorations' and two 'Felt Christmas Tree Baubles'.
We have researched, sketched, designed, calculated profits, created (with some tricky sewing moments!) and evaluated our products.
These products are priced at £3 for the log slices (x2) and £3 for the felt baubles (x2).
Please pay via Scopay or cash.
Thank you for your support with our Christmas Enterprise.
Thank you Mrs Wink!
We would like to say a huge thank you to Mrs Wink for very kindly organising and donating some new books to help enhance our curriculum at Stanford.
Pupil Voice discussed how they would like some more non-fiction books in classrooms about the topics we are learning about. Mrs Wink donated almost 100 books around a range of topics, including; Anglo Saxons, Vikings, Ancient Greeks, religious festivals and religions, equality and diversity, farming, homes and keeping our bodies healthy.
Our helpful Year 6 pupils distributed the new books to the classrooms on Friday - we can't wait to start reading them!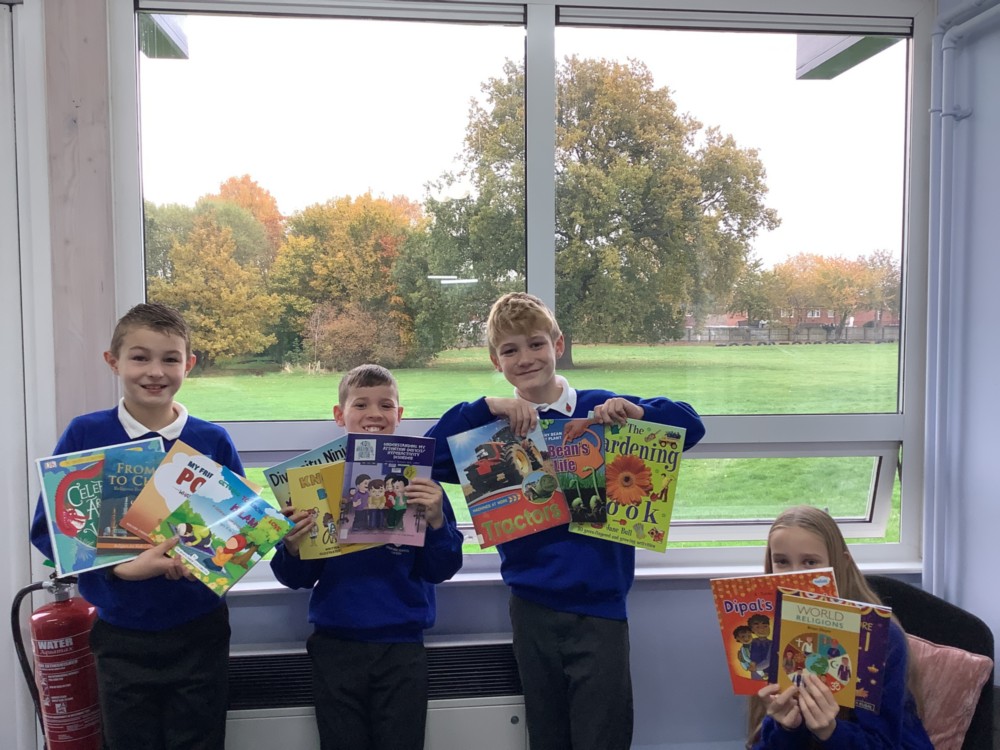 Thank You Morrisons
A massive thank you to Morrisons for gifting us a gift voucher for our Maths topic. We used the voucher to purchase fruit for making patterns for our Foundation Maths. This also gave the children an opportunity to try new fruits they hadn't before. Thank you again Morrisons! 🍒🍓🍉🍎🍊🍌🍏🍍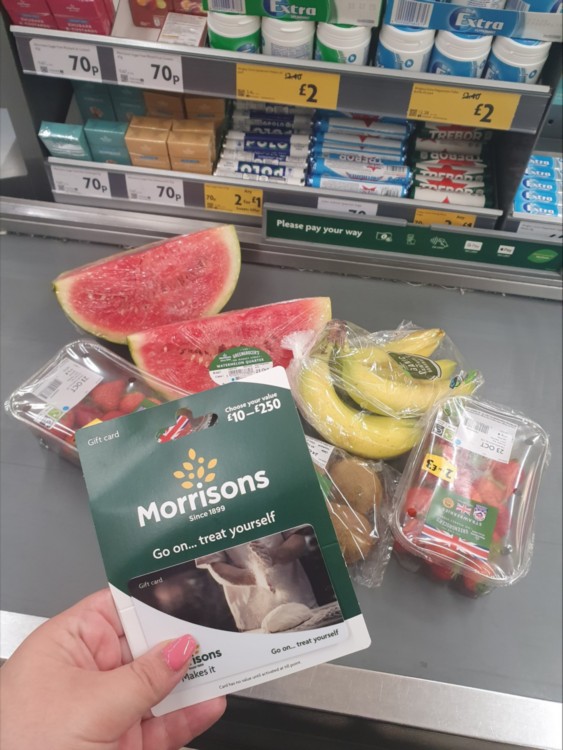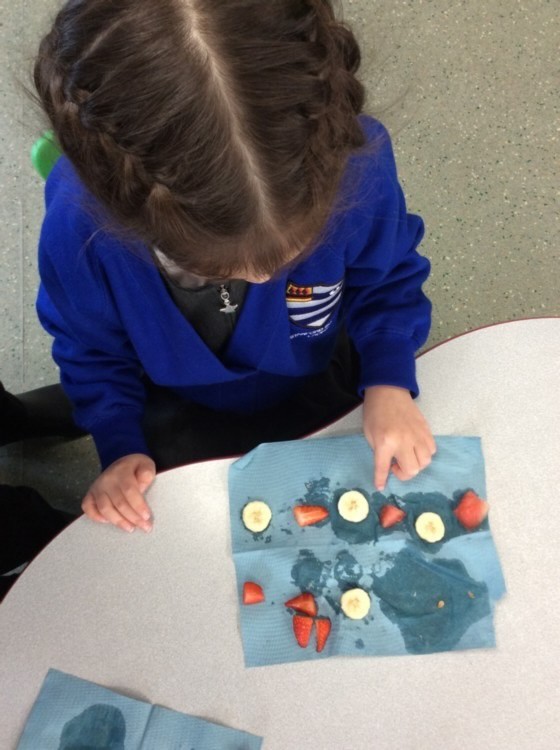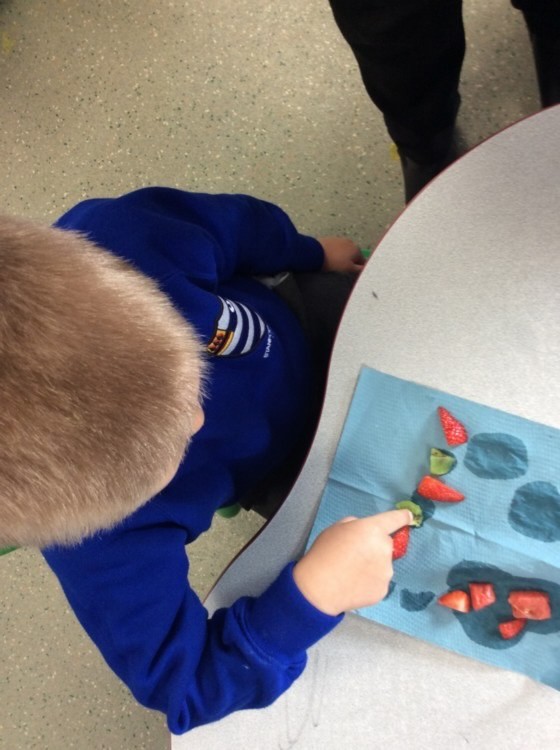 Halloween Event
The children enjoyed a range of exciting craft activities, spooky fun and delicious food at our recent Halloween Event after school.
C- I enjoyed making all the different things. I liked making pumpkins and ghosts.
L- I made a paper bat with Mrs. Hill. It was tricky, but a lot of fun.
E- I made a haunted house and a Happy Halloween card.
M- The hotdogs were yummy and I also liked decorating my biscuit.
H- It was good fun to dress up. I danced to scary music too.
P- Mrs. Brady showed me how to make a spooky spoon ghost.
W- I enjoyed myself and would like to do it again next year.
Halloween Fundraising Event
We had a fabulous afternoon at our Halloween Event in Barley Class.
We enjoyed creating spooky Halloween crafts, dancing to creepy Halloween music, listening to scary Halloween stories and eating delicious hot dogs and biscuits.
It was also wonderful to see some of the fantastic Halloween costumes!
Be Safe, Be Seen
Our latest Be Safe, Be Seen was a huge success! Mrs Wink, one of our Governors was at this event and said:
This event was a true Community event. 58 bags of reflectors, lights and torches were given out to children of all ages. Parents came along with their bikes and the team managed to look at every bike regardless if an appointment had been made.
It was a joy to talk to parents and grandparents who appreciated the opportunity to have their bikes checked so they had the reassurance that their bikes were safe to ride 🚴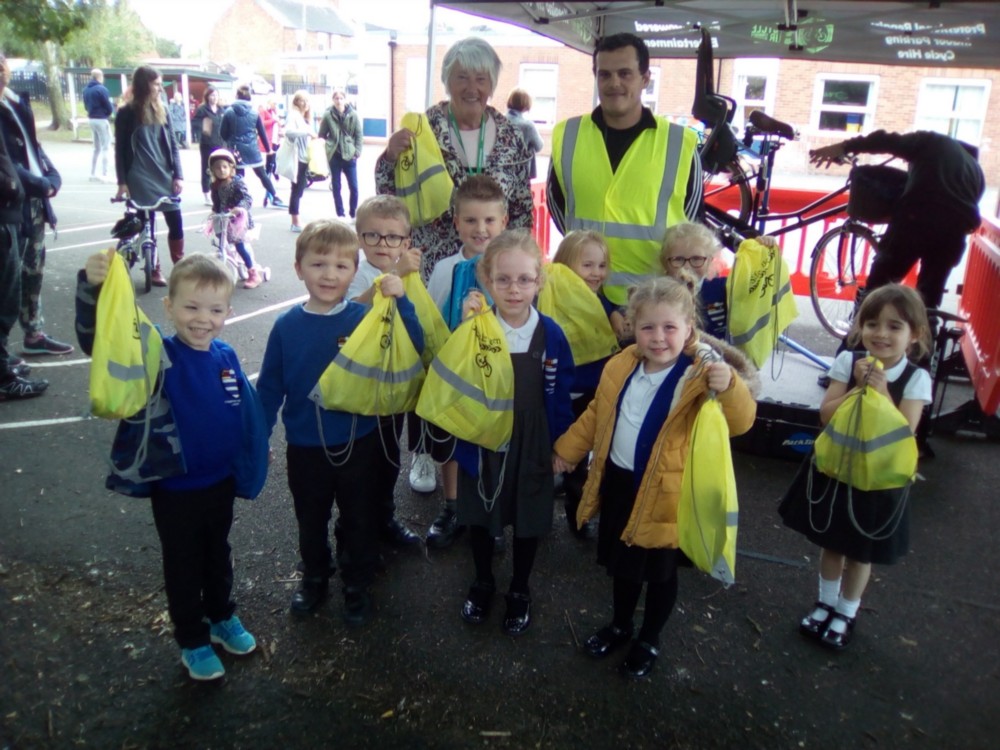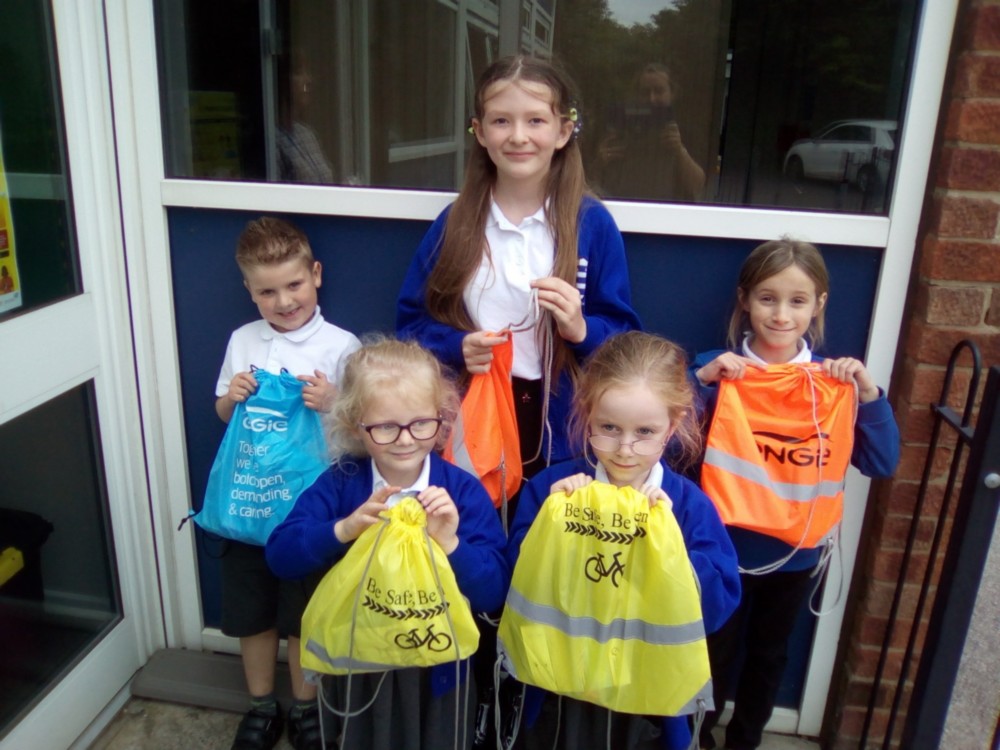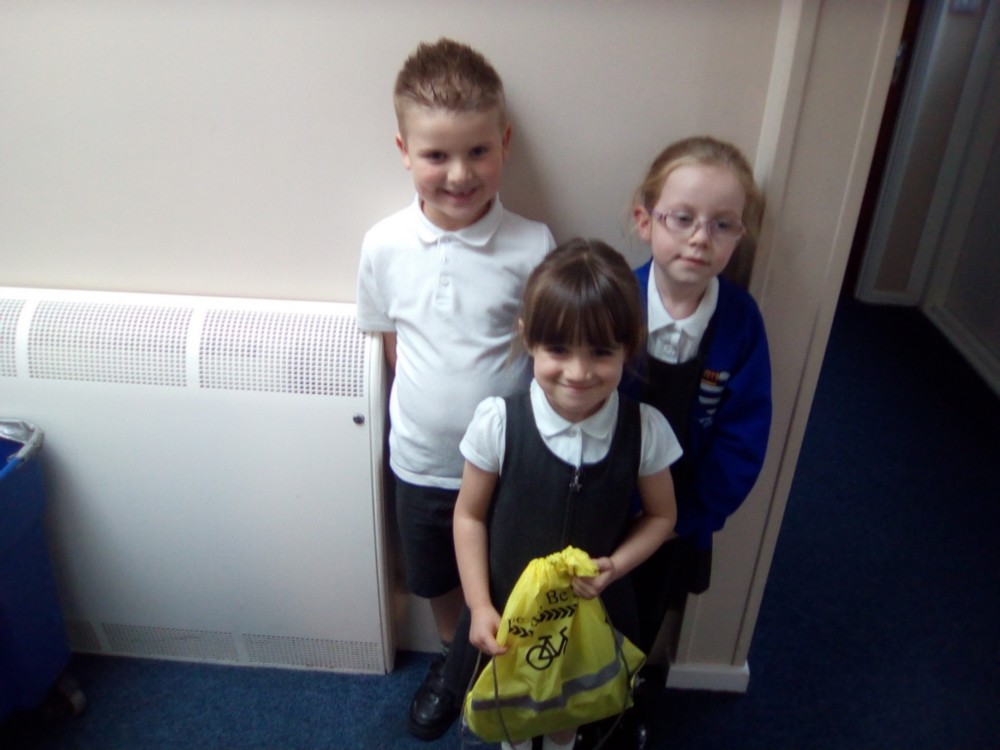 Christmas Fayre Community Raffle Donations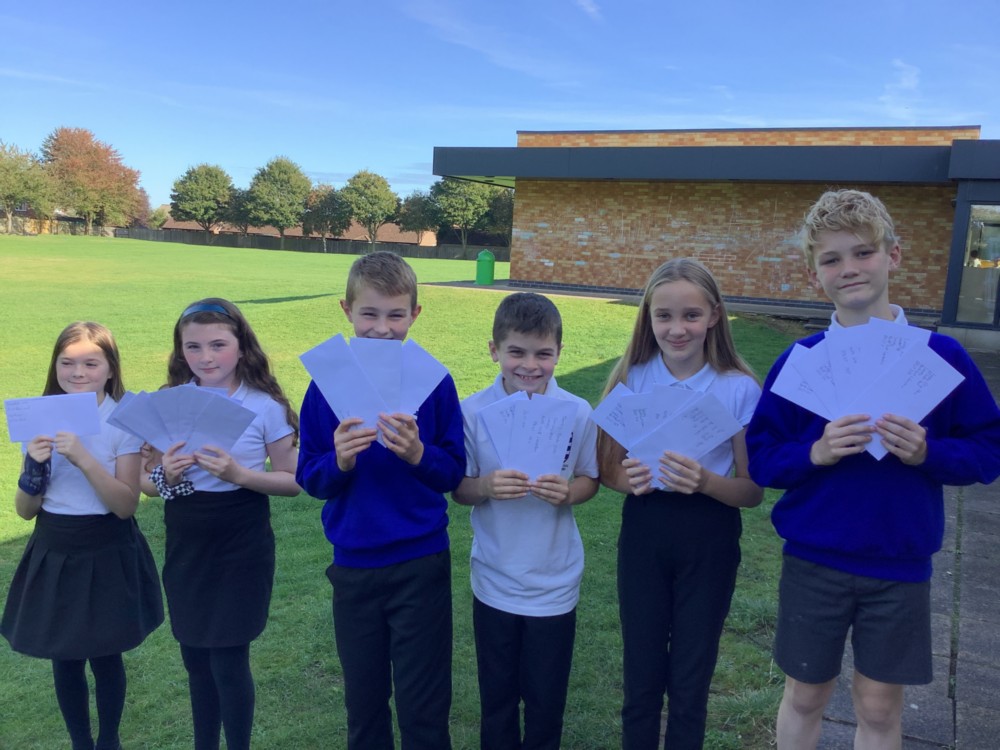 Our Y6 pupils have certainly been busy recently!
Our Head Pupils, along with a group of fellow Y6 pupils, have worked very hard writing letters to local communities to politely ask them to donate to our Christmas Raffle to help to raise money at our Christmas Fayre.
Further details surrounding the Christmas Fayre are to follow.
If you would like to donate to our Christmas Raffle, please contact the school office.
A Big Thank You
Mr and Mrs Riley have kindly given our piano stool in the hall a wonderful make-over.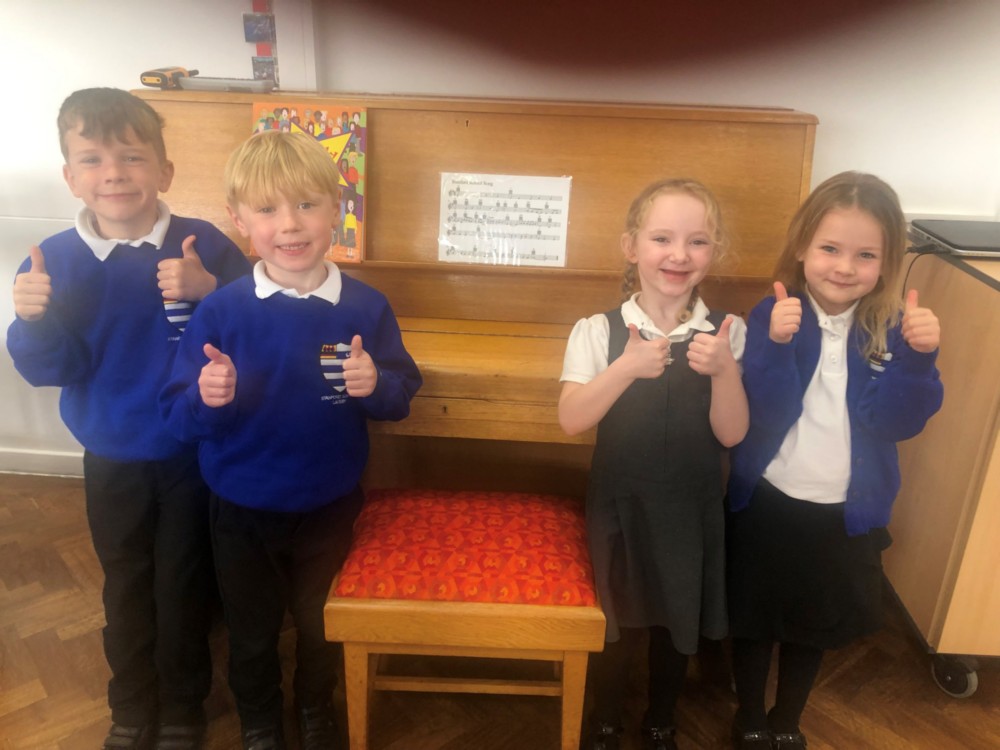 We all think it looks great. Mrs Brady and all the children would like to say a big thank you to them.
Message from Harbour Place: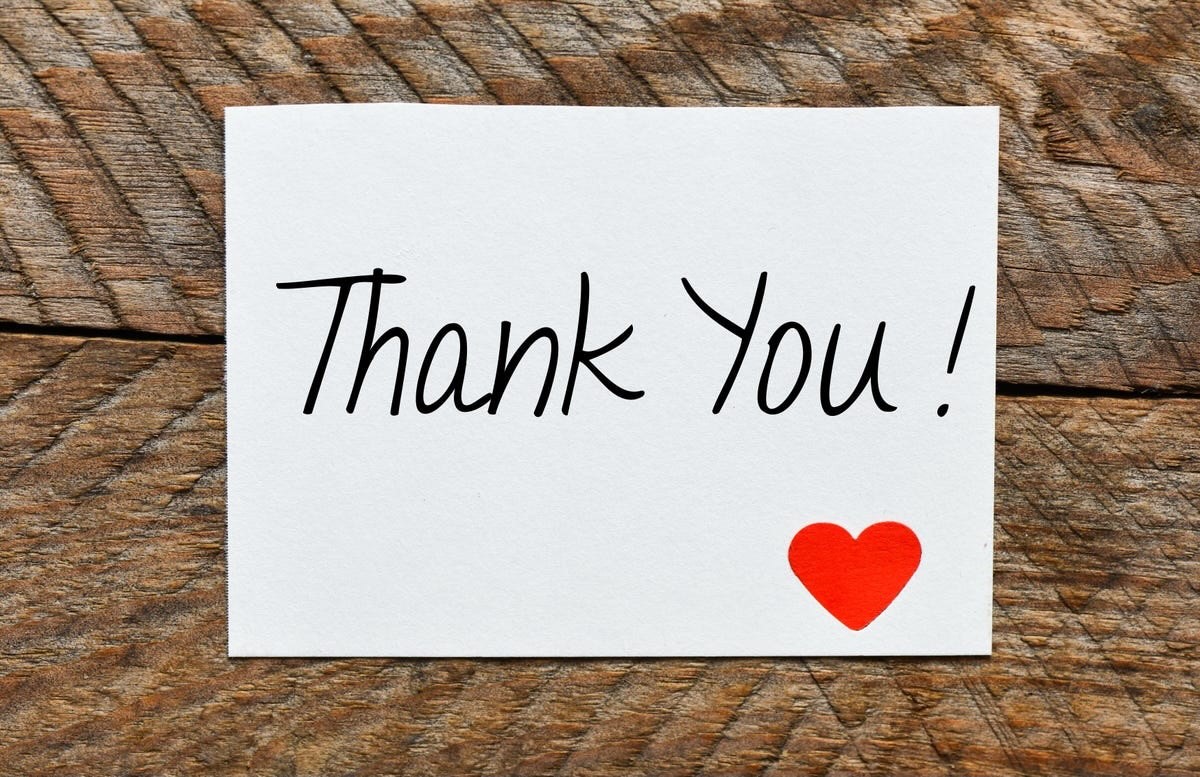 Thank you so much for your recent donation of Harvest Festival Food, it really is appreciated by everyone at Harbour Place
Grimsby, Cleethorpes and District School Football Association Competitions
Well done to all!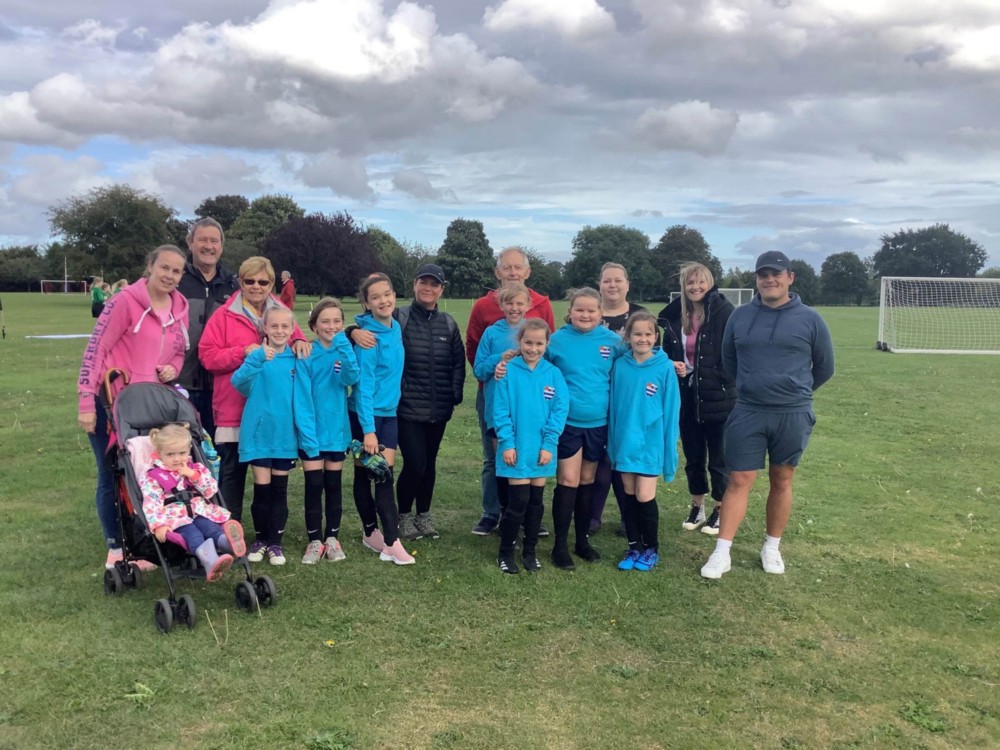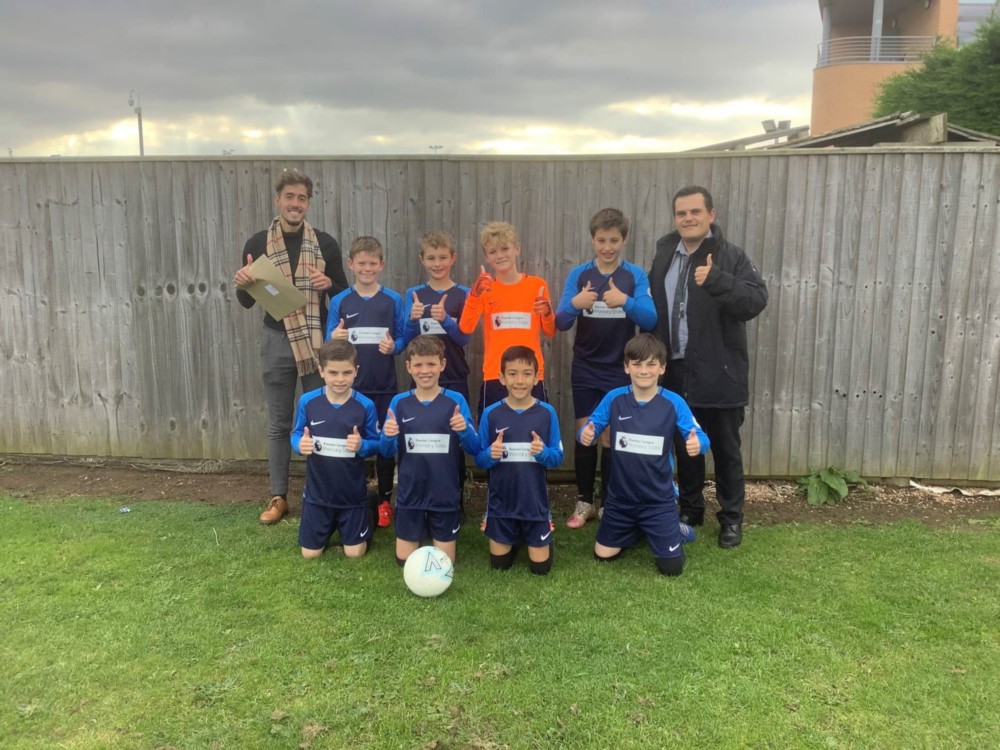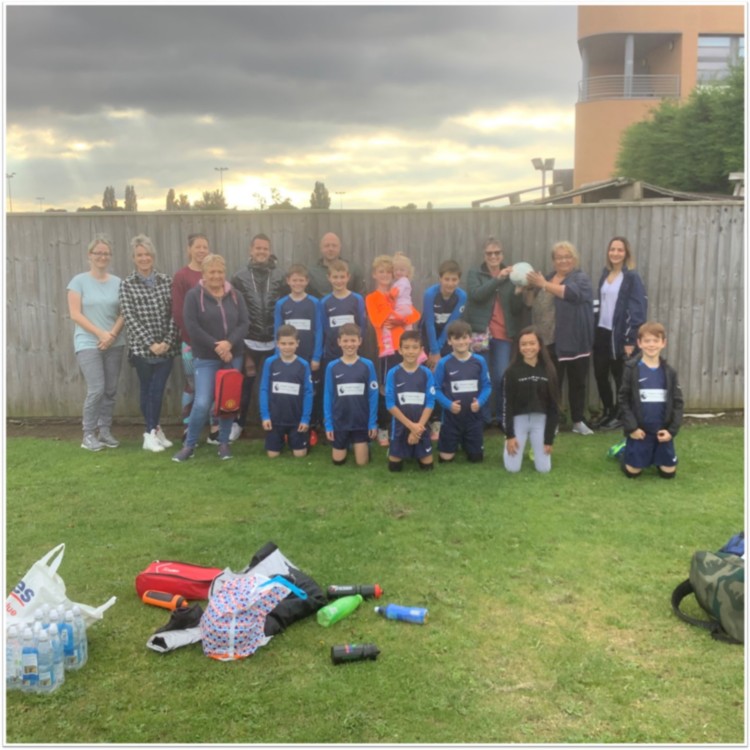 Girls Football Tournament
Wow!!! A huge well done to our Years 5/6 girls football team who competed in the Grimsby, Cleethorpes and District football tournament today! They were all so determined and positive- We are very proud of them all!!
Our wonderful team received medals for the 'Respect Award', amazing!!!
A huge thank you to Mr Page, Mr Dean, Mr Marshall and Mrs Hackfath for supporting the team!
Also a huge thank you to our supporters- family and friends who came to cheer the team on! We really do value and appreciate your ongoing support!
Finally, thank you to the girls- those that played and those that will play in the next game or in the club- You are amazing!! ⚽️🏅
Raising money for Macmillan
Macmillan in Juniper Class
In Juniper Class, we performed 'Livin' On A Prayer' to Barley Class.
We really enjoyed learning this song, eating our cakes and raising money for such a worthwhile cause.
Macmillan in Barley Class
On Friday, Barley Class discussed the importance of why we raise money for Macmillan. It invoked some very mature and sensible conversations amongst the class and reinforced why it is so important so help others whenever we can.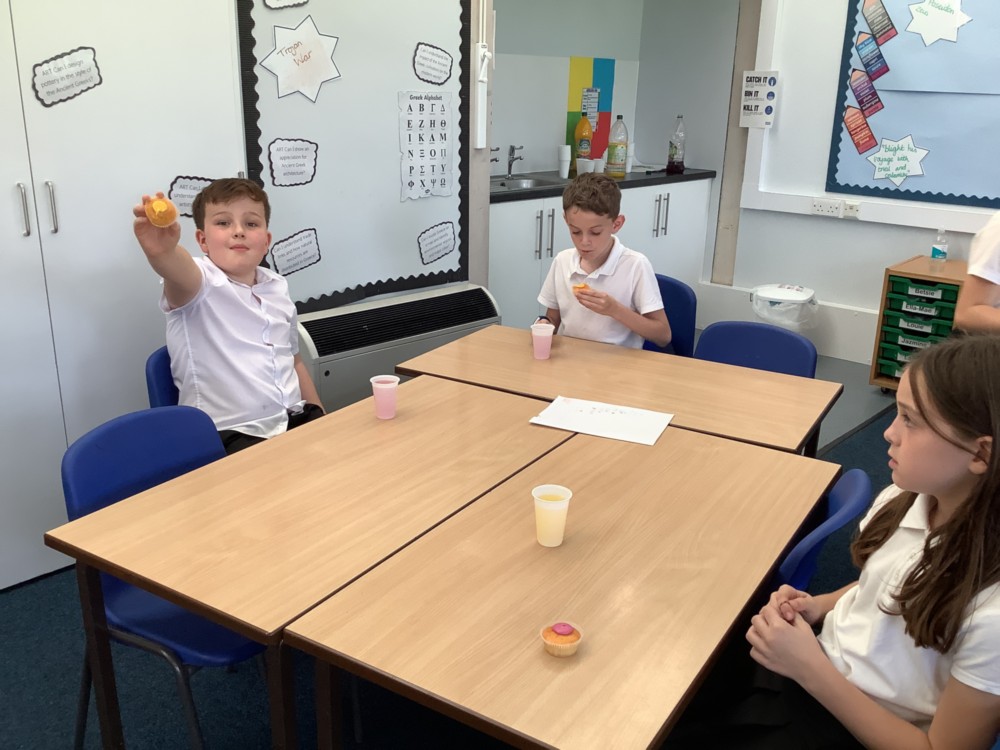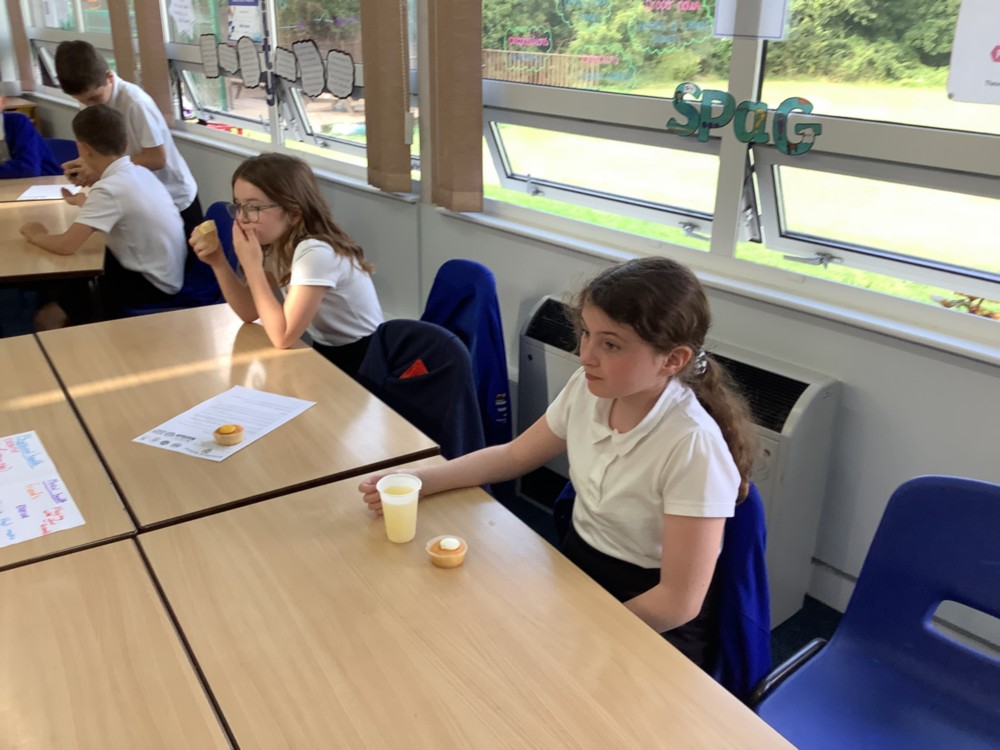 We chose the song 'Fly' by Avril Lavigne, we felt the lyrics were very poignant and enjoyed performing to Juniper Class (and of course eating cakes and drinking juice!).
We hope you enjoy it too.
One Plastic bag
We have been inspired by our English text "One Plastic bag" by Isatou Ceesay. We designed and created our own plastic, recycled bracelets from used carrier bags. We are reusing plastic bags because a lot of the time they just get thrown away so we thought we would create something from it. We learnt previously that plastic bags can't be placed in the blue plastic recycle bins.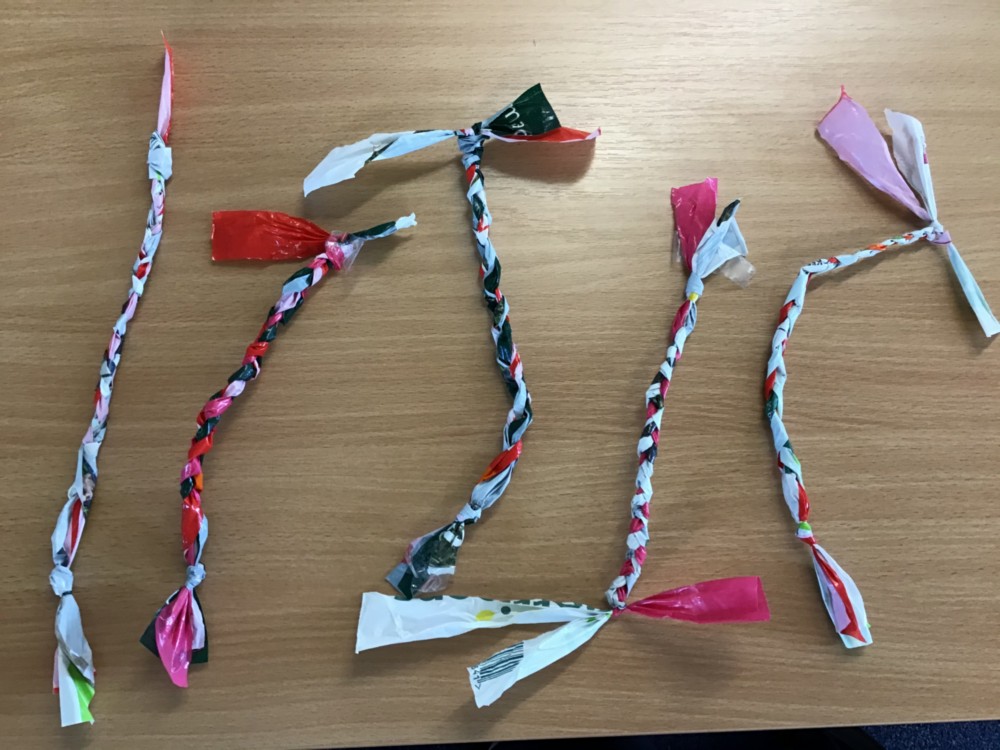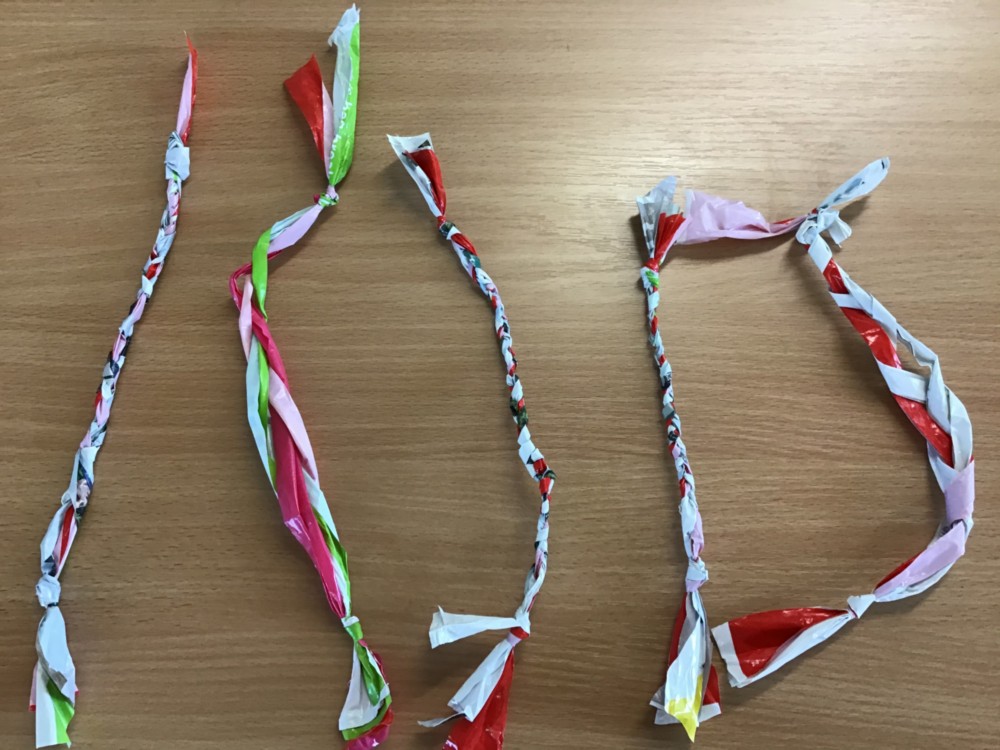 Virtual visitor
Sophie Pickerden (Environmental Education Officer from North East Lincolnshire Council) joined Juniper Class this afternoon to tell us about recycling with a focus on plastics.
We learnt all about how our waste is managed in North East Lincolnshire. Did you know that black plastic cannot be placed in the blue recycle bins?
Gardening Donations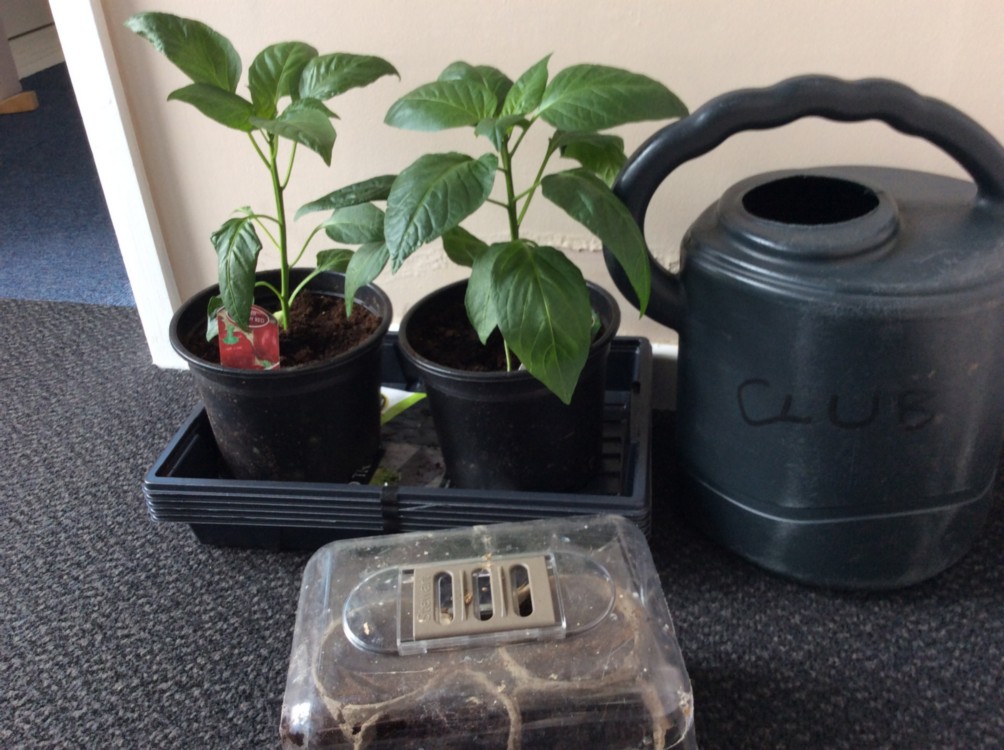 Thank you Woodthorpe Garden Centre for their kind donation of plants and soil for our outdoor learning - greatly appreciated.
Thank you also to The Laceby and District Sports Aid for their donation of £150 for the purchase of a polytunnel for school.
Many thanks Mrs Brumfield, School Governor, for her help sourcing the funding.
The Club and pupils are really enjoying planting and watching the seeds grow!
Friendship in the Community
The Year 1 children have been writing some lovely friendship letters to the residents of Cloverdale Care Home. They are hoping to put a big smile on their faces! Well done everyone.
Thank you Stanford Trust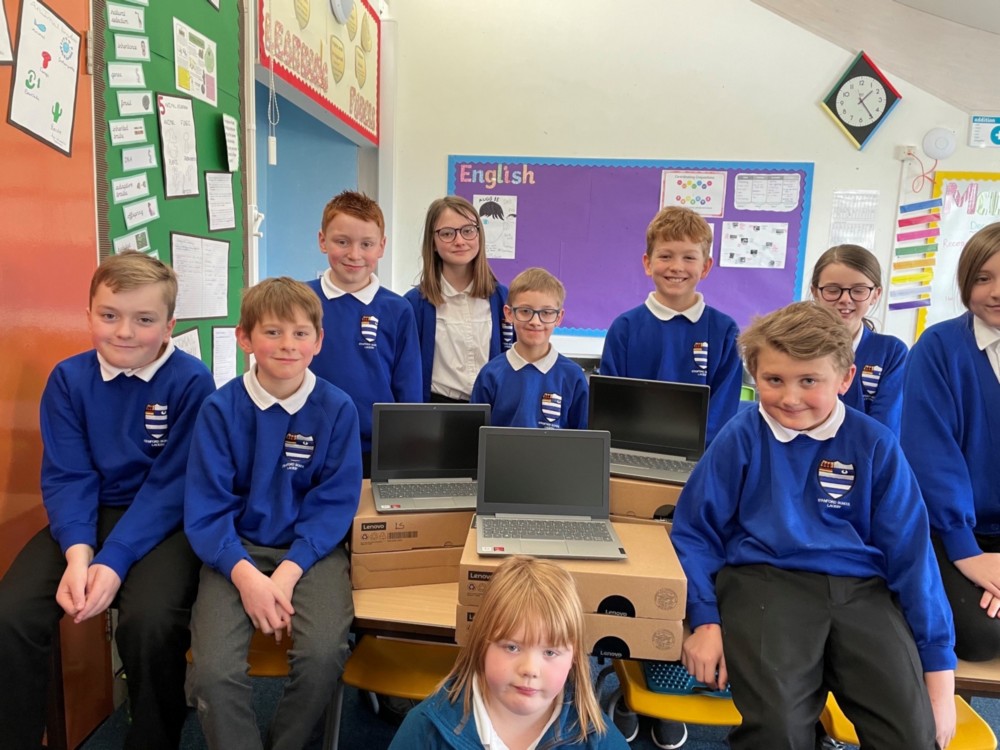 Stanford Trust have kindly donated new laptops to the school to help support the pupils- we would like to say a huge thank you for their continued support, we really appreciate the new tech!! 👩‍💻
Remote Learners Say Thank You!
Here are some lovely cards, pictures and messages from the children at home to say a special thank you to their parents and carers for teaching them so well at home.
Keeping in Touch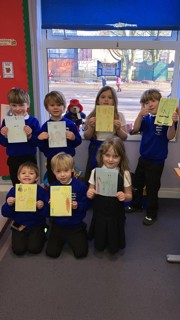 The Year 1 children are missing seeing their special volunteers Mrs. Warton and Mrs. Bennett, so they decided to make lovely cards to send to them.
A special thank you from our Head Boy and Head Girl!
Thank you to all the local companies for their donations towards our Christmas raffle, we raised over £732!!
Also a huge thank you to our parents/carers for their donations and continued support!
Morrisons Micks Plaice Lees Furnishers Wilkin Chapman LLP Listers Mercedes-Benz Grimsby Parkway Cinemas fusion hair co Duckworth Land Rover, Market Rasen Dunlop Oil And Marine Asda Phillips 66 Gas Pin Gin SPAR and Insomnia Coffee Laceby Lodge Services
Thank You Morrisons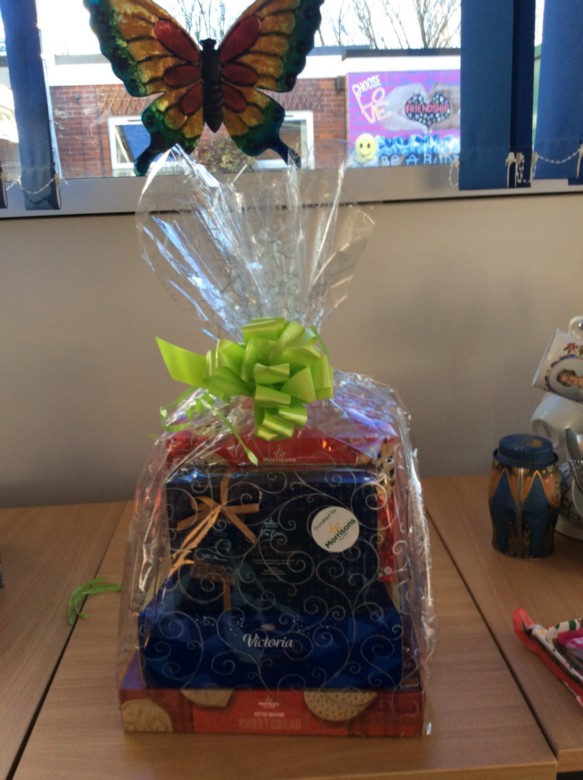 A huge thank you to Morrisons for their donation of chocolates and pastries to Stanford School Team!! We pride ourselves on our Community links at Stanford School with Morrison's being a continued supporter to the school! We wish you a very Merry Christmas.
Three Wise Men competition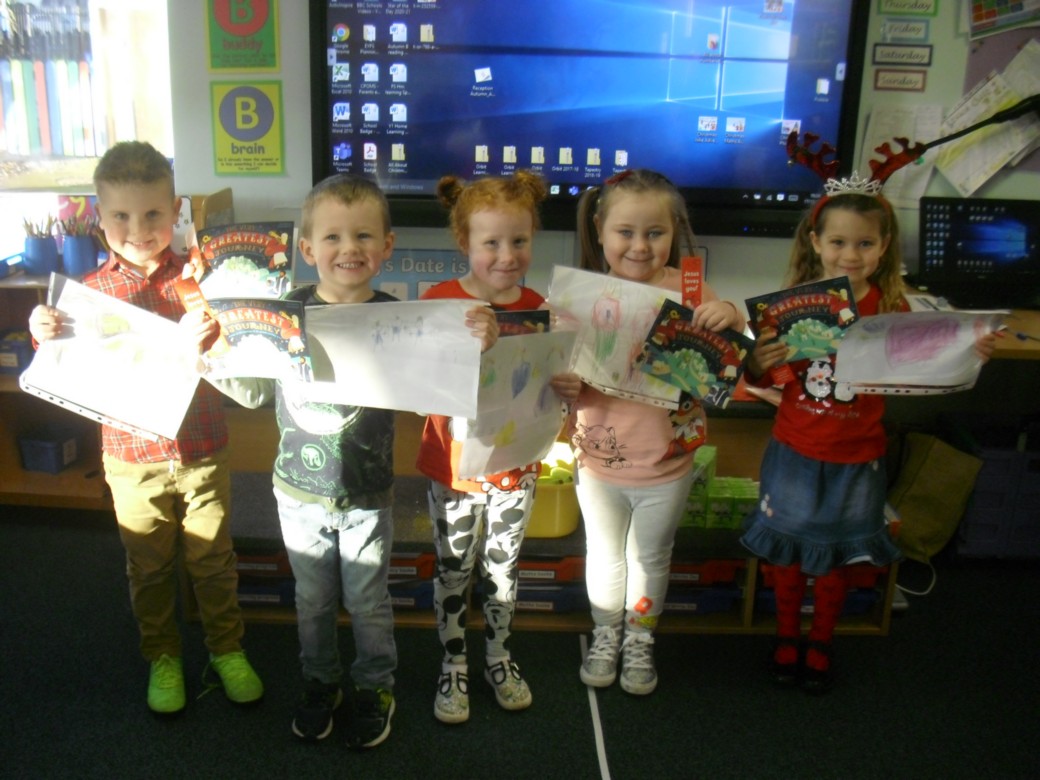 Congratulations to the Seedlings and Sunflower children who took part in St. Margaret's Church competition to draw 'Three Wise Men' from the Nativity story. Children received a book and their drawings will be put onto the church Christmas magazine.
Stanford 12 Days of Christmas
---
Christmas Enterprise Crafts
Foundation Stage
Foundation stage children designed festive crafts as part of our enterprise projects.
They decorated a felt gingerbread man and created winter tree photo frame. Children learnt some new words and what they mean, including design, profit, cost and total. They used their Maths skills involving money, recognising 100p is the same as £1!
Finally, children then found the total of the two items by adding them together.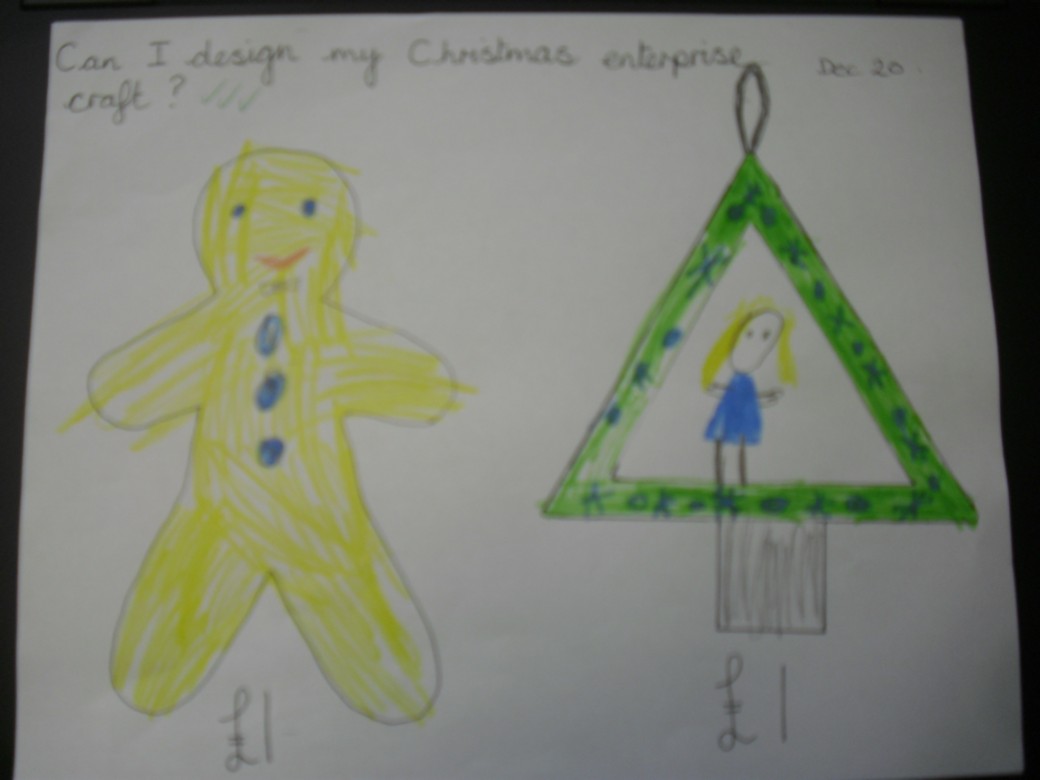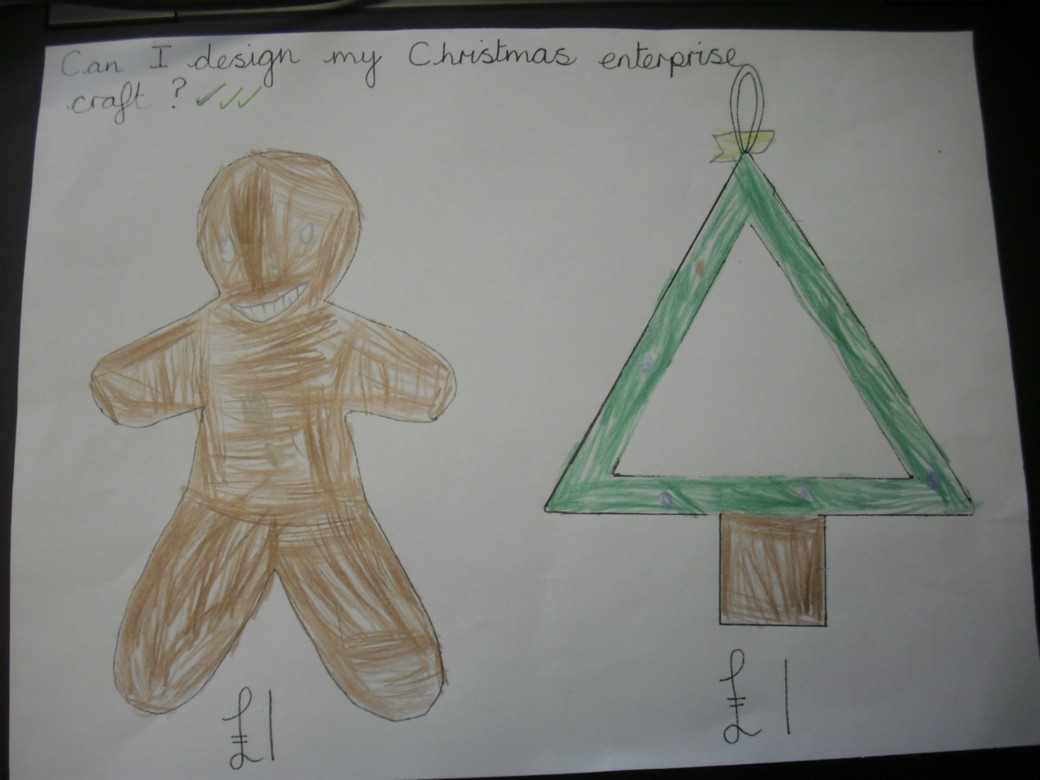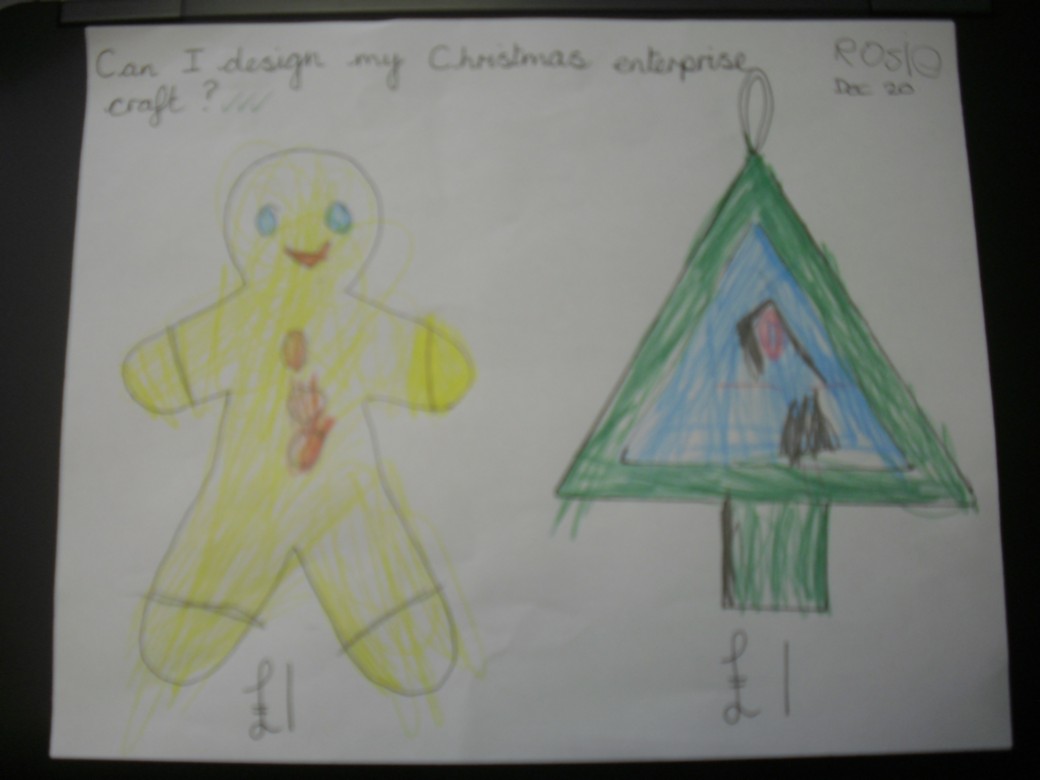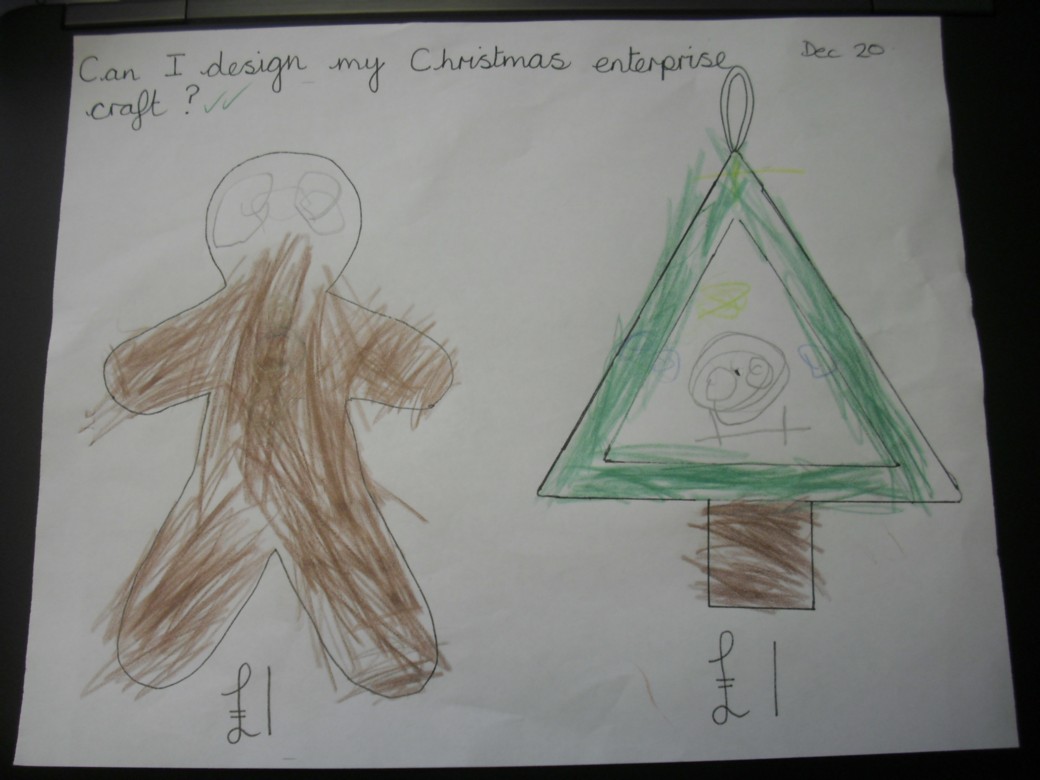 Seedlings and Sunflower created their Christmas enterprise crafts including as felt gingerbread man, lolly stick photo frame and a wooden snowman. They developed their skills to combine, shape and join materials together.
Year 1
Lovely designs by the Year 1 children. Thank you to Mrs. Amos and Mrs. Drury for helping the children to make such lovely snowmen.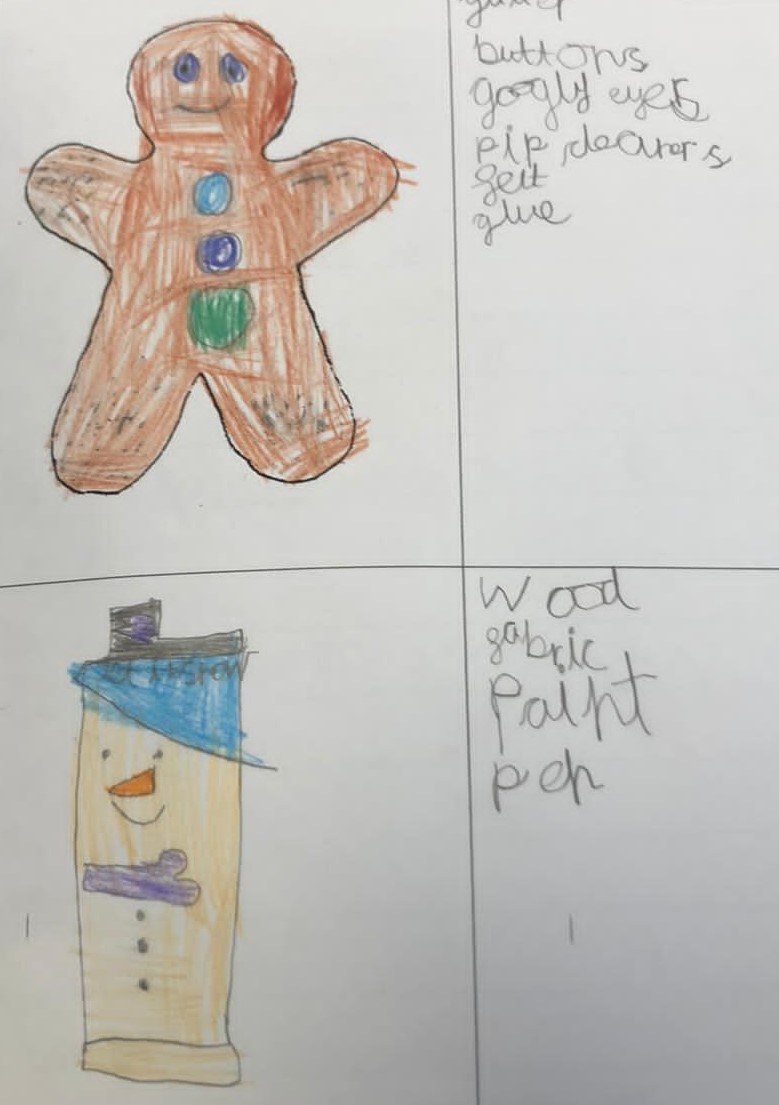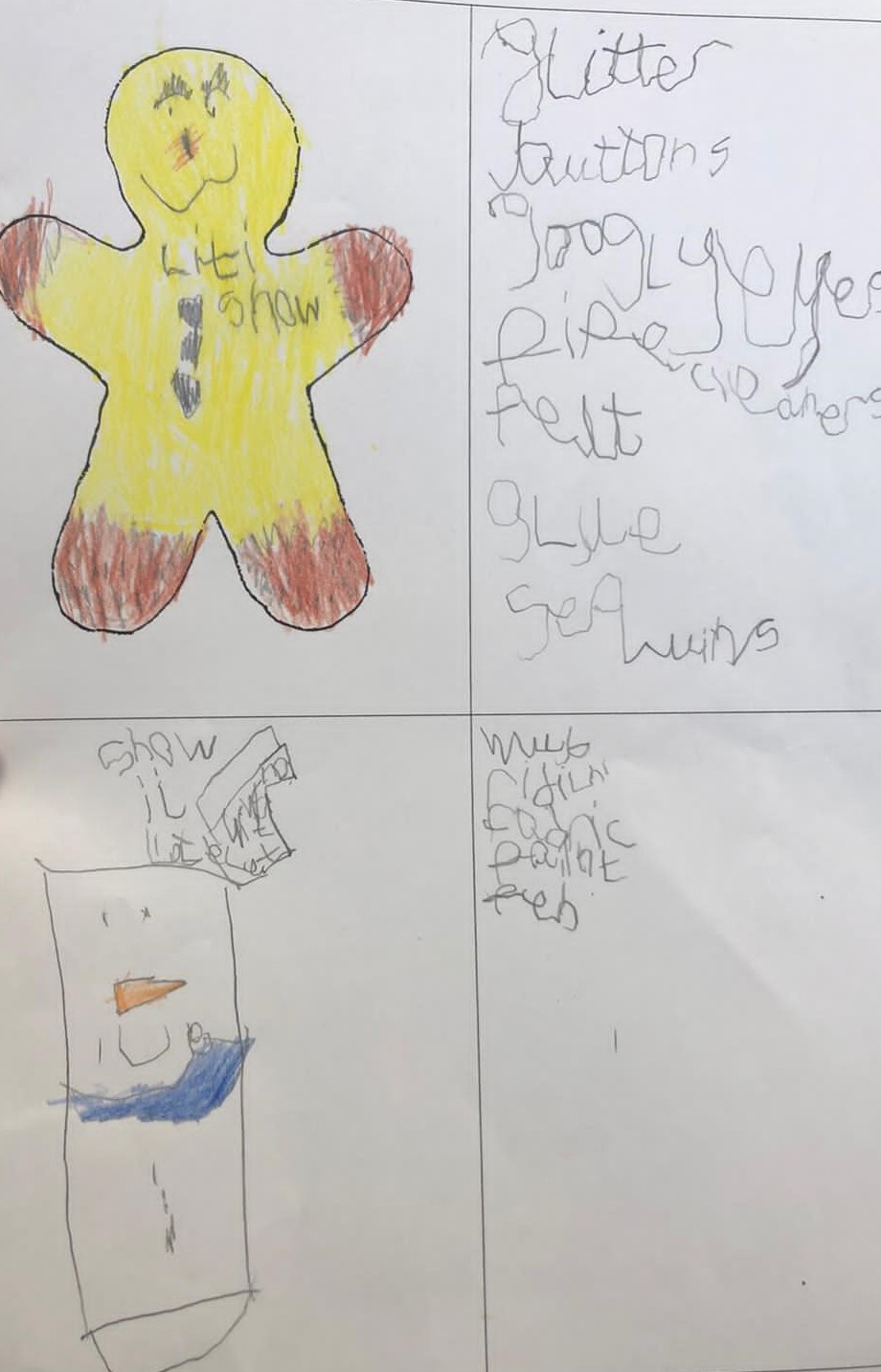 Poppy Class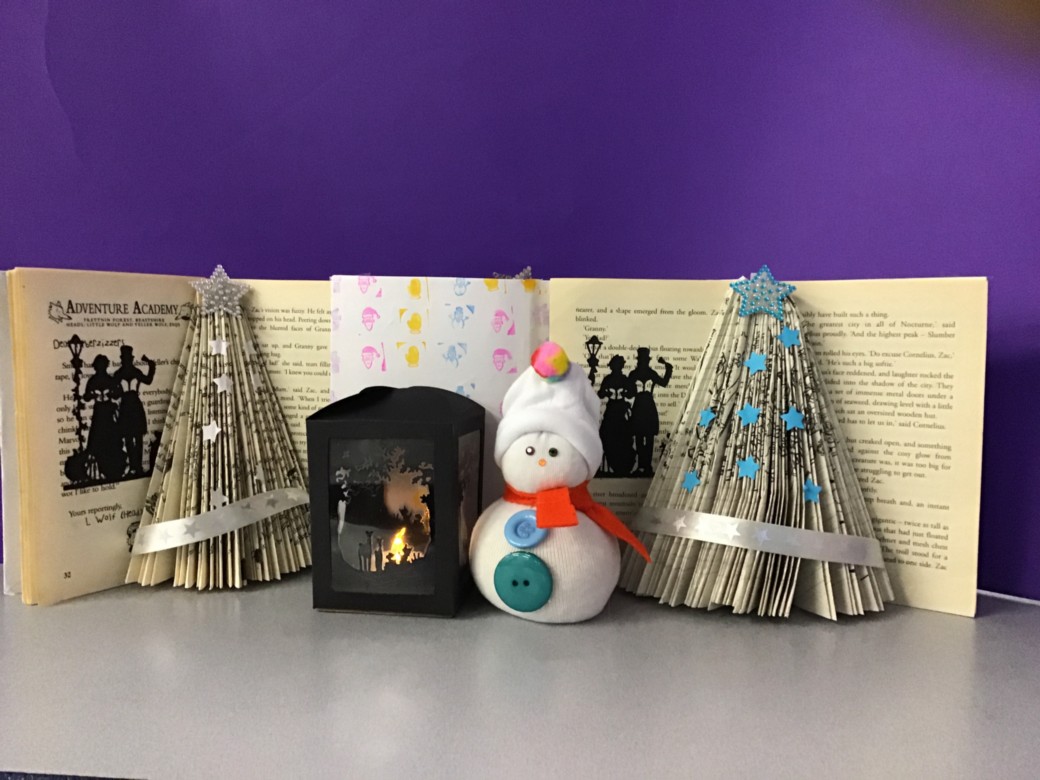 The children have been very busy making crafts to sell as a part of our Enterprise scheme.
To go with our Victorian theme we made a Christmas book ornament. The Victorians liked to make things by hand so we hand printed our book covers and folded the pages to make Christmas trees which we decorated.
Mrs Drury came and helped us to make Victorian Lanterns as they used them in the streets and in their homes.
We also made Sock snowmen …..just because we thought they looked very cute!
Don't they look great?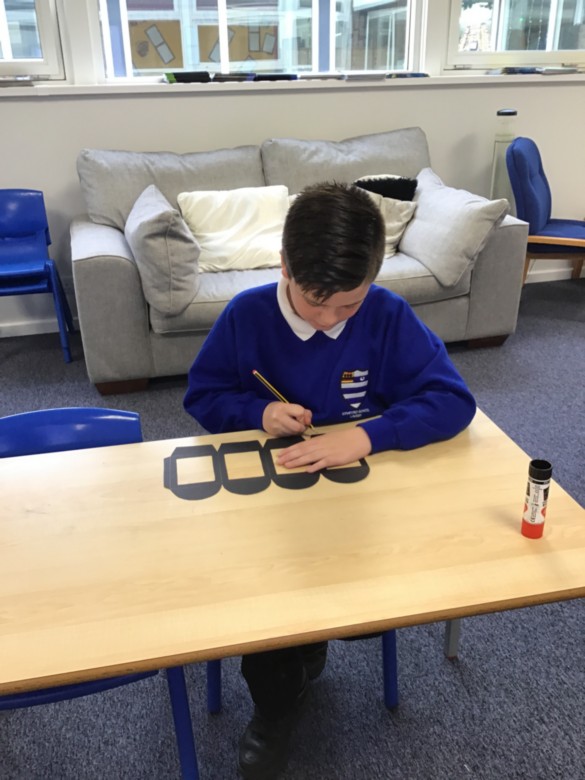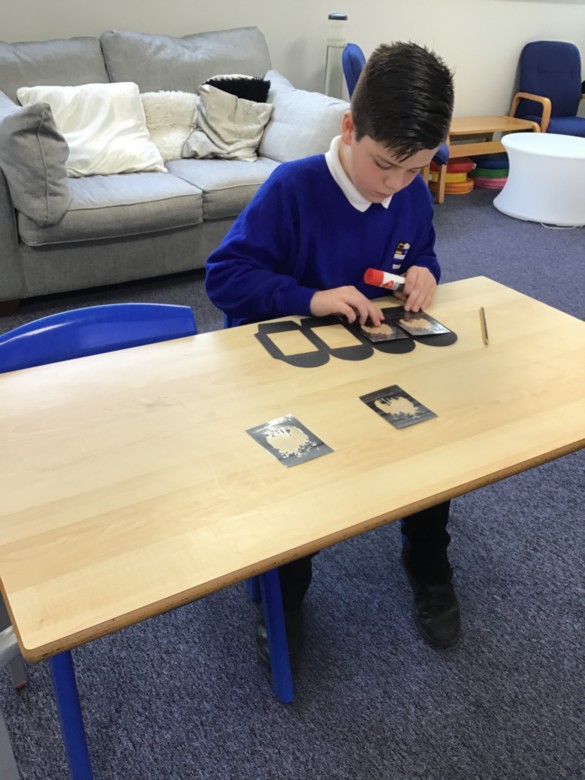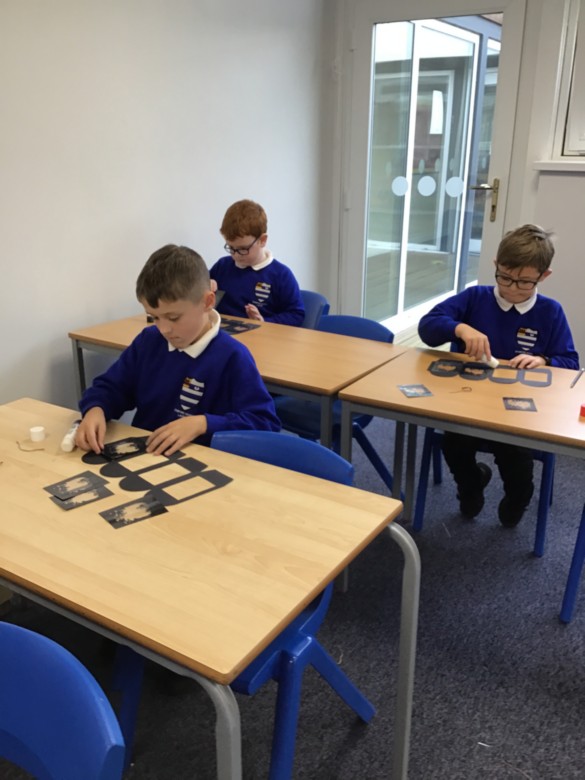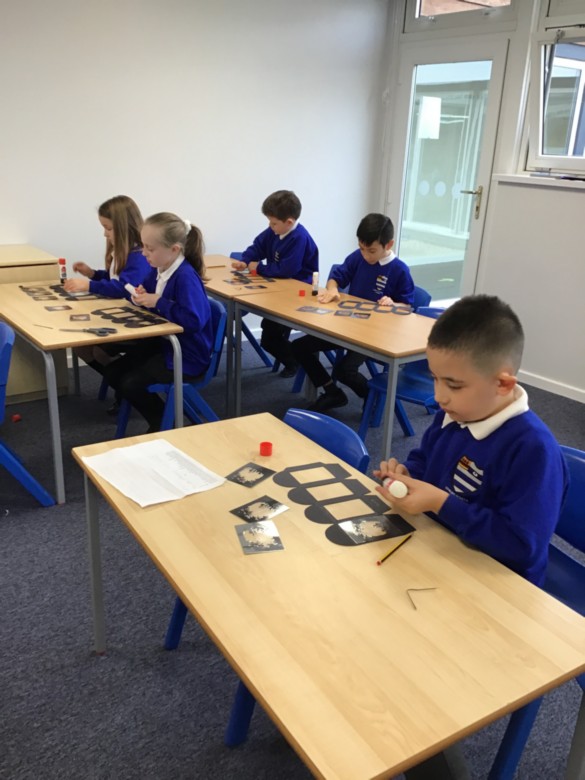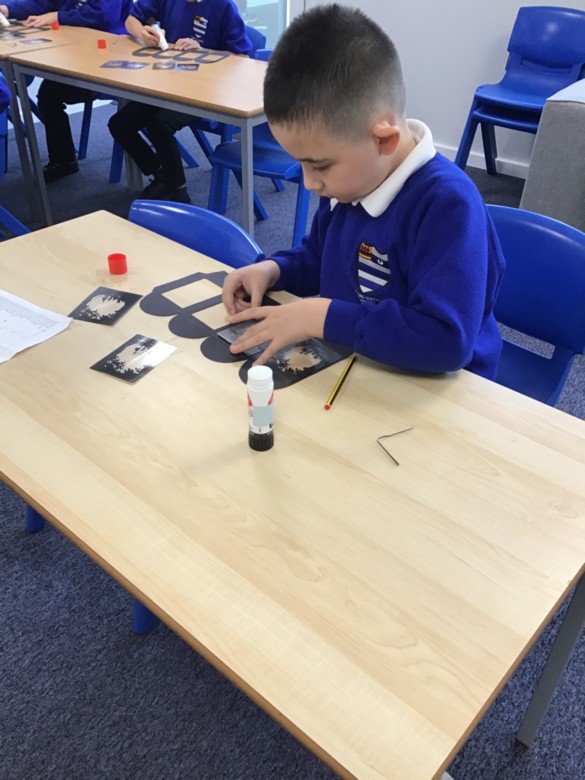 Barley Class Enterprise
In Year 6 we decided to create some 'Winter Wonderland' decorations and a table centrepiece for our Enterprise Project.
We looked at some existing design ideas for inspiration and then created six of our own designs. We chose our favourite two to create.
In order to decide on a price to sell our products, we conducted some market research to find out the price that we could reasonably sell these items, we then deducted the cost of materials and calculated our potential profit.
After carefully decorating the logs, we evaluated our designs - we are very proud! What do you think?
Please login to you SCOpay account to purchase the Enterprise products.
Spring Bulbs
Foundation stage children planted some spring bulbs to thank our local community, including Cloverdale and St Margaret's church and wish them "A Very Happy Christmas".
Road Safety Awareness Week
We will be taking part in Road Safety Awareness Week later this term and have links with the local PSCO and Road Safety Officer to support this important message..
Road traffic collisions increase by 20% in the fortnight after the clocks go back. We have lots of different resources to share with our pupils about ways to keep safe.
We are planning competitions and have some freebies (bike lights, reflective zip pulls, stickers etc) to share too from Mr Cullam, NEL Road Safety Education Officer.
Happy 300th Birthday Stanford Trust!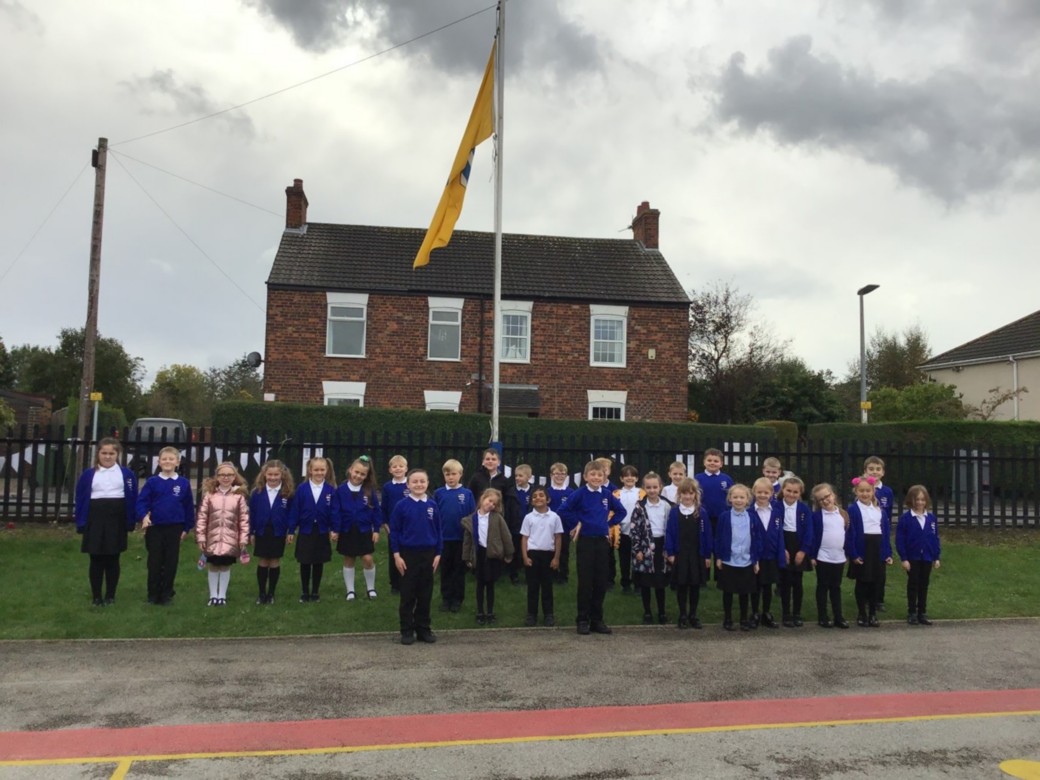 The children enjoyed celebrating this special event. They made bunting to decorate the front of the school, watched a special video message from Mr. Lingard, and enjoyed a Birthday cake. It was great to see the school flag flying. They were all so excited to receive their 50p coins and commemorative mugs! Some children used their mugs straight away where as many others have put them in a special place to keep them safe. Most children have saved their 50ps.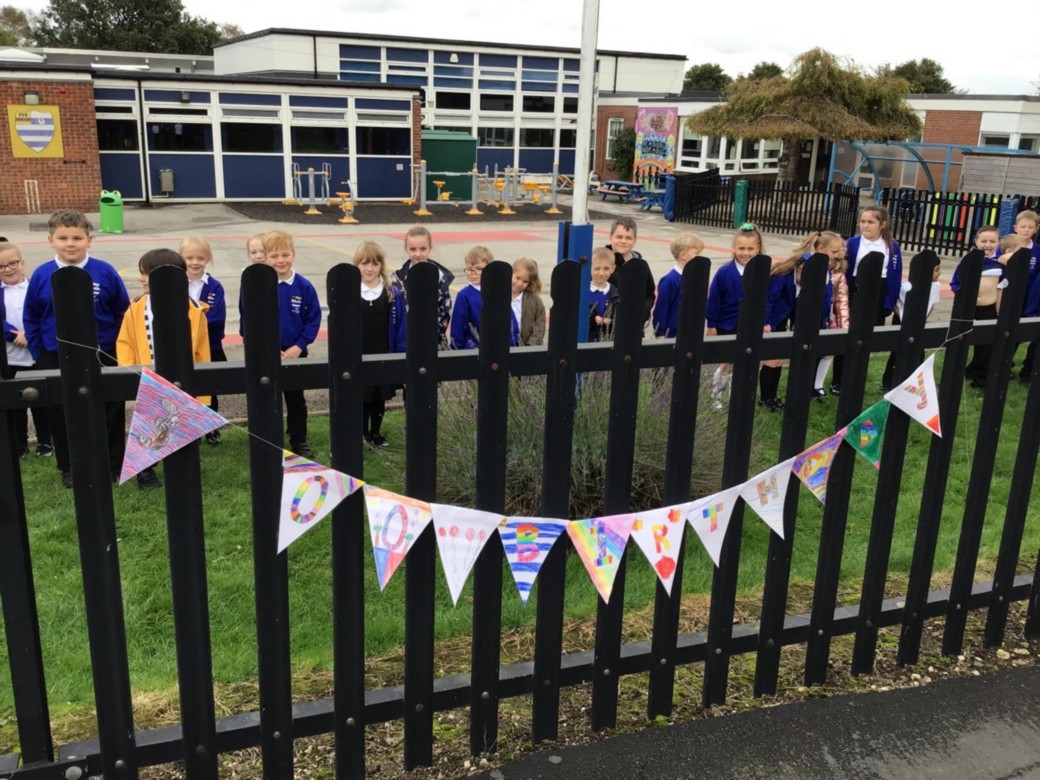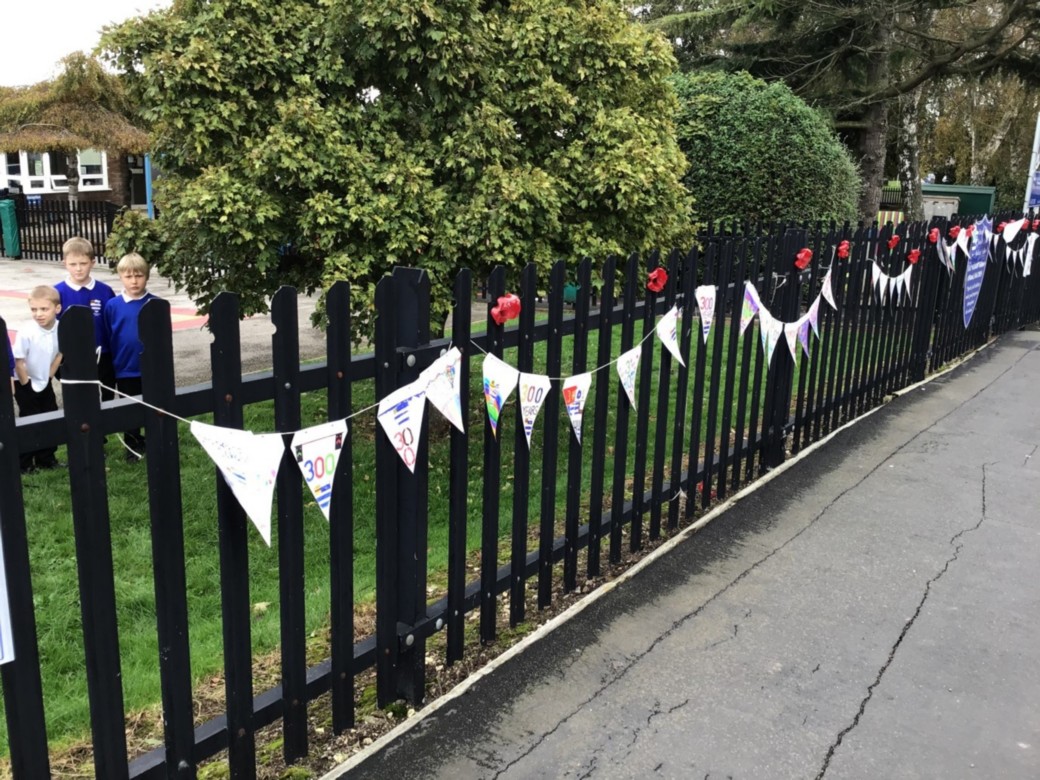 Reverend Stevens
Reverend Stevens has retired recently and Barley class created a retirement card for him. We would like to take this opportunity to thank Mr Stevens for all the services he has delivered over the years with Stanford School and the support he has also shown. We wish you a happy retirement!
Harvest Festival
Thanks to all those who contributed to the Harvest donations for Harbour Place - greatly appreciated.
Macmillan 'Coffee Morning' Event
As ever we are being resourceful and thinking about how we can adapt our lives and carry on regardless. Normally we would be performing in person but this year we will be celebrating this wonderful organisation virtually.
Seedlings
Seedlings took part to raise funds for Macmillan by designing and colouring a cupcake sticker and singing a sign language song 'Hands in the air'. We certainly did a great job!
Pumpkin Class
Poppy Class
We can't sing but we can definitely sign, so grab a coffee, get a cake and "you're gonna hear us roar".
Barley Class
As ever we are being resourceful and thinking about how we can adapt our lives and carry on regardless. Normally we would be performing in person but this year we celebrated this wonderful organisation virtually. We can't sing but we can definitely sign to 'Dance Monkey'
Juniper Class
Enjoying juice and a biscuit on Macmillan Coffee morning.
Can you spot our special Macmillan badges we designed?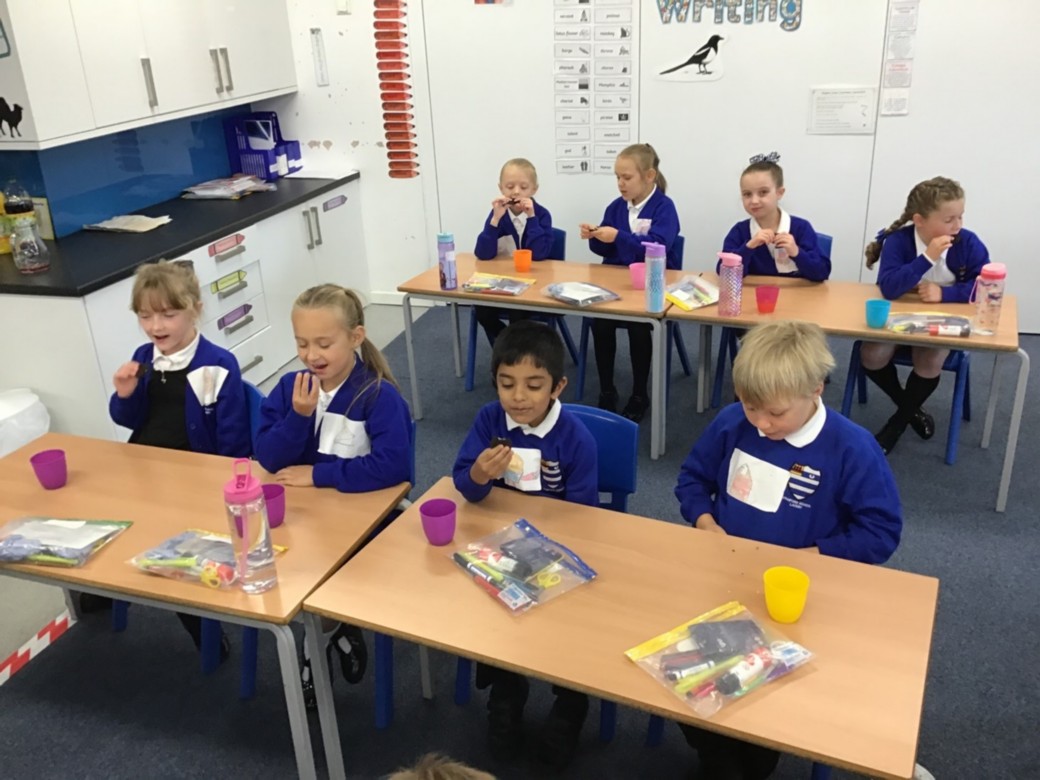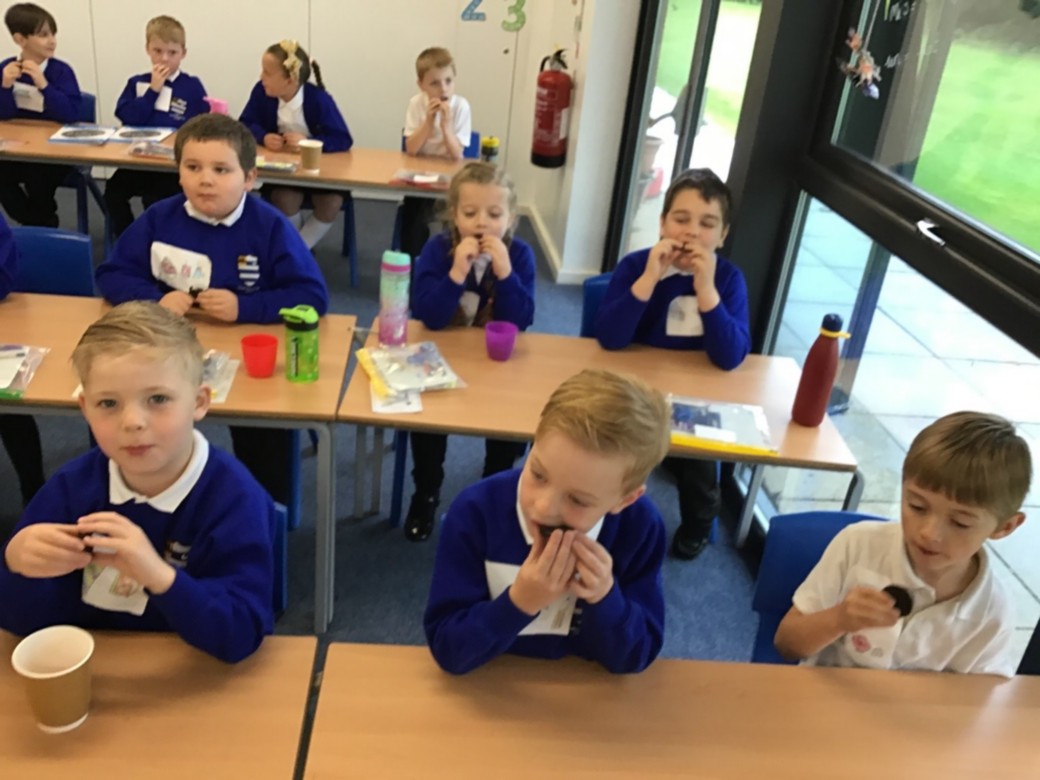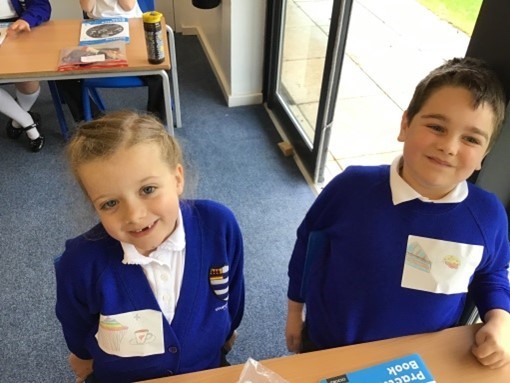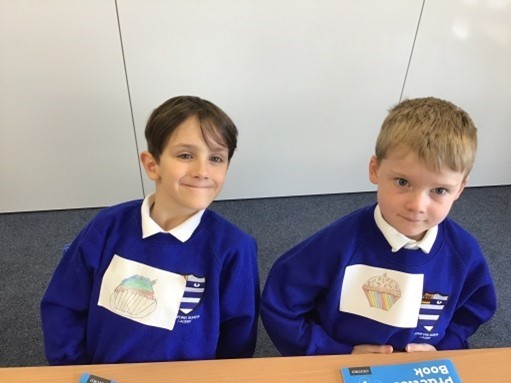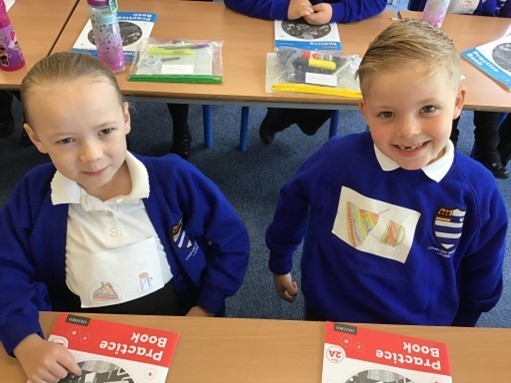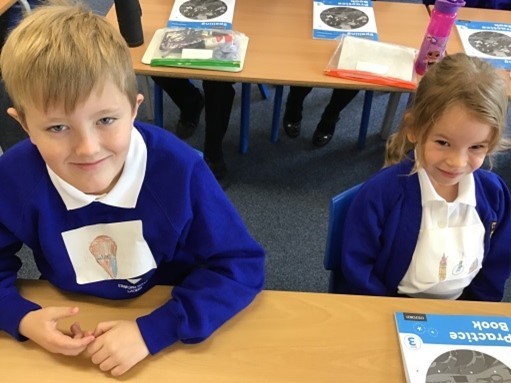 We signed a song for you to enjoy too!
Barley Class
Barley class celebrated Macmillan Coffee Morning by designing and then making their own Cake Badge to wear. We also enjoyed a cake and drink to celebrate the world's largest coffe morning!