Community and Enterprise
Year 3 & 4 Reading Breakfast
Willow & Poppy Class enjoyed having the opportunity to have a family member come into school, share a book with them and have a healthy breakfast snack. It was lovely seeing families come together to share a love of reading, meet the class teachers and have a look at our fantastic learning environments.
Paying our Respects
Mrs Hackfath, Mrs Smith and our Head Pupils visited St Margaret's Church this morning to pay their respect to Queen Elizabeth II. Head pupils laid flowers as well as all signing the book of condolence for Her Majesty. A very special morning.
👑 Thank you for 70 years of loyal service 👑
A Super Reading Breakfast
Pumpkin Class enjoyed sharing books and delicious food with their family, friends and community members. It was great to see everyone enjoying reading together!
J- Me and N liked looking at a space book together.
H- I enjoyed reading with Mrs. Wink.
E- My Dad taught me a new word 'nocturnal', it means when things come out at night.
R- I learnt something new about pandas, that baby pandas can't see.
R- Me and J ate lots of food! We enjoyed it! J- I read with Mrs. Lawson, it was a book about a king.
A- Thank you Mrs. Brady for organising a lovely morning.
S- Thank you to all the parents and helpers.
H- The breakfast food was delicious!
T- Thank you A's parents for reading with me.
M- I would love to have another reading breakfast!
Mrs. Wink- The morning was superb. Happy children engaging with their parents and grandparents and showing such a delight in their reading.
A Big Thank You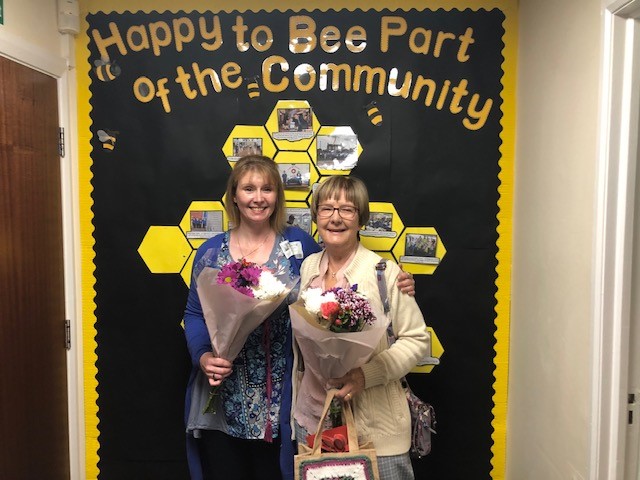 There was a special assembly in school to say thank you and goodbye to Mrs. Cockerill and Ms. Maskell.
They did a wonderful job running the Seekers. The children learnt about Christianity in lots of creative ways, including acting, dancing and decorative art work. Mrs. Cockerill and Ms. Maskell will be sadly missed. We thanked them for all their hard work with a lovely Friendship song led by Year 2 and some beautiful gifts.
Mrs. Cockerill- It has been an absolute pleasure to have been involved in this school. I have loved doing Seekers and I will miss you all.
Ms. Maskell- I have enjoyed working with the children and helping them to explore Christianity. Thanks so much to everyone who was involved in such a lovely assembly.
Parent Workshop
Zowie at Compass Go! came to deliver a workshop to parents on anxiety on Friday morning. It was a fantastic workshop all about understanding anxiety and explaining different strategies that could be used to help support your child when they are feeling anxious. Thank you Zowie for delivering this workshop and a huge thank you to parent/ carers who attended. We look forward to more workshops with Compass Go in the Autumn term.
"I found the workshop very insightful!"
"The session was really informative and offered some useful and practical interventions that I can use with my child."
" Excellent, Thank you! Really helpful to see diagrams which help explain anxiety and the thought- feelings- behaviour cycle."
Laceby Solar Farm Community Fund
We are so pleased to have been submitted a successful bid for £20,000 to Laceby Solar Farm Community Fund towards a wonderful new resource at school.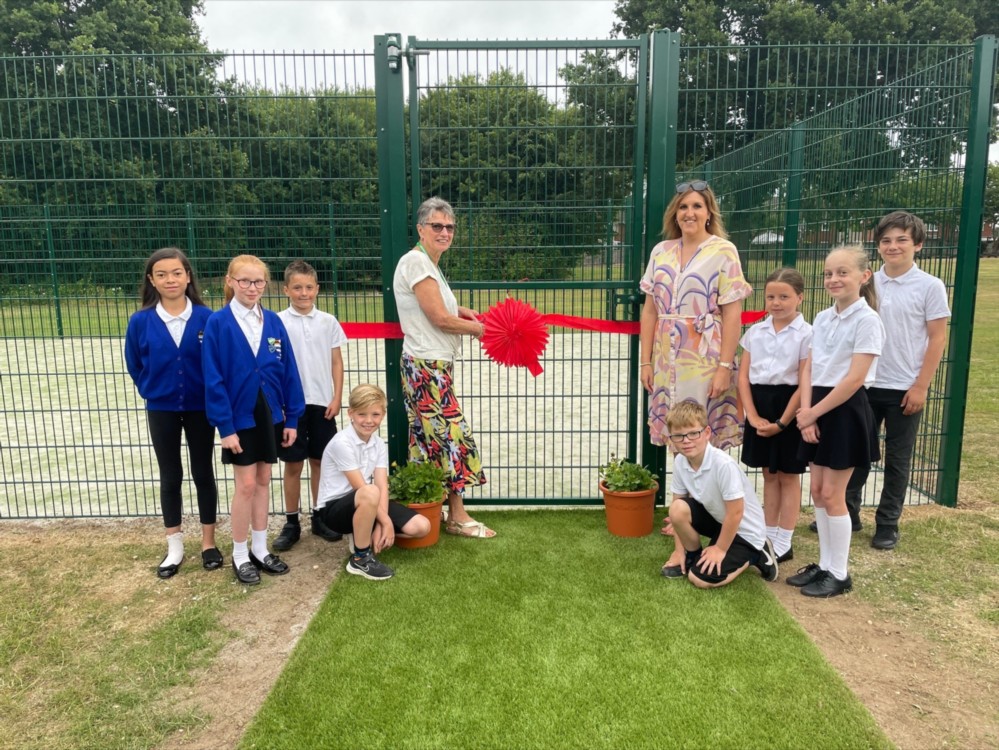 Pupils, staff, Governors and friends of the school are delighted to share with you the good news about a new Muga!! (Multi- use Games Area)
This resource will be used for PE activities, to help the pupils develop their skills and knowledge, understand the importance of healthy lifestyle, for enrichment clubs, intervention and to have fun!
Thank you to Mrs Brady for her support with the bid and to Mrs Griffith, in her School Governor role, for fact finding about the resource. Mrs Smith, Deputy, also leads on PE in school.
We have enjoyed lots of recent successes, such as winning the local Swimming Gala, winning the Gradley Cup, winning Respect Awards in football tournaments and having lots of fun at The Brownlee triathlon, successful sports day and a brilliant range of after school clubs.
Mrs Smith is looking forward to seeing the Muga being used and said, 'It will be great to be able to use the Muga all year round and see the pupils take part in a wide range of sports on the Muga due to its versatility, and seeing the pupils having fun whilst learning new skills!'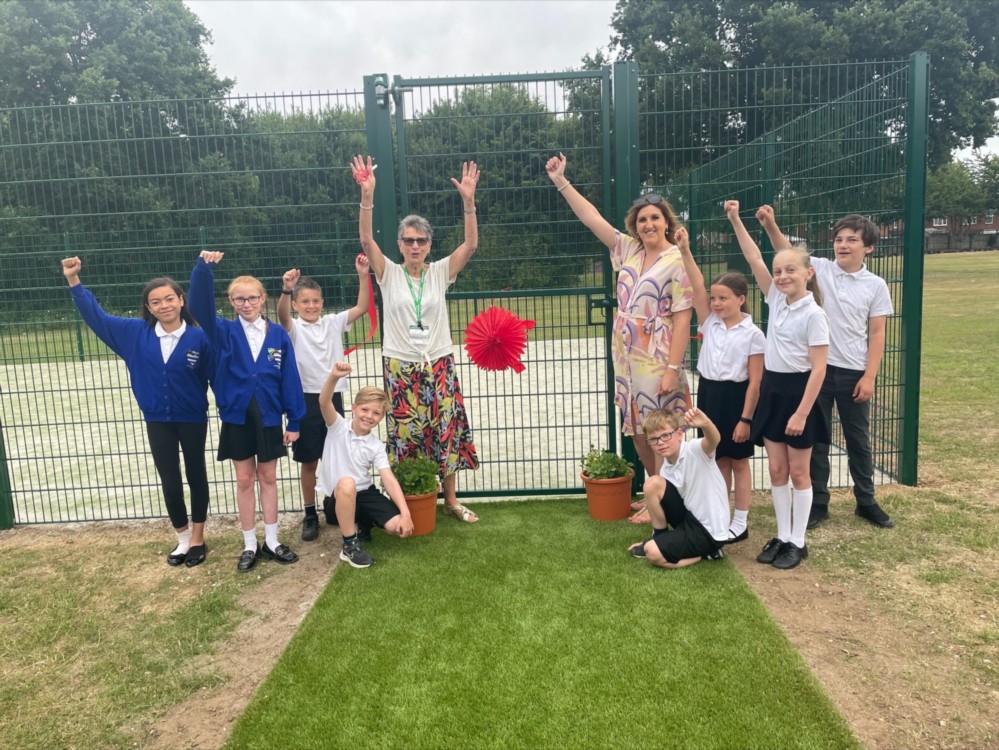 Barley Class Learning Share
This week Barley Class had their final Learning Share at Stanford School! It was wonderful to see so many parents and family members join us to learn more about the activities and challenges that Y6 children have been working on this year.
The children decided which elements of the curriculum they wanted to share and set up different tables to display their work and set some challenges for the adults to take part in.
As you may be able to see in the photographs, it was a fabulous morning and the children felt very proud to showcase their work.
Thank you to all of the adults that came to support our Learning Share and a special mention to the mother and daughter TT Rockstars champions with super times of 1 min 14 seconds for the Y6 pupil and 1 min 23 seconds for her mum - well done!
It was lovely to read some of the community feedback from the adults that attended the Learning Share, thank you for your support.
'Absolutely fantastic event. Well organised and lovely to see all the pupils so well engaged in a relaxed but stimulating environment. Perfect end to their Stanford journey.'
'An enjoyable experience. Was great to be able to see some of the work the class have been doing. Nice for the children to share their learning and be proud of what they have achieved. Lovely to be back in school again, especially as their journey comes to an end.'
Allison Homes
We are thrilled to have received the donation from Allison Homes. The children can't wait to start planting the seeds that they've received, and we're looking forward to purchasing new equipment and resources to encourage our pupils to get further involved with gardening.
Parent Workshop delivered by Imran from The Muslim Learner Centre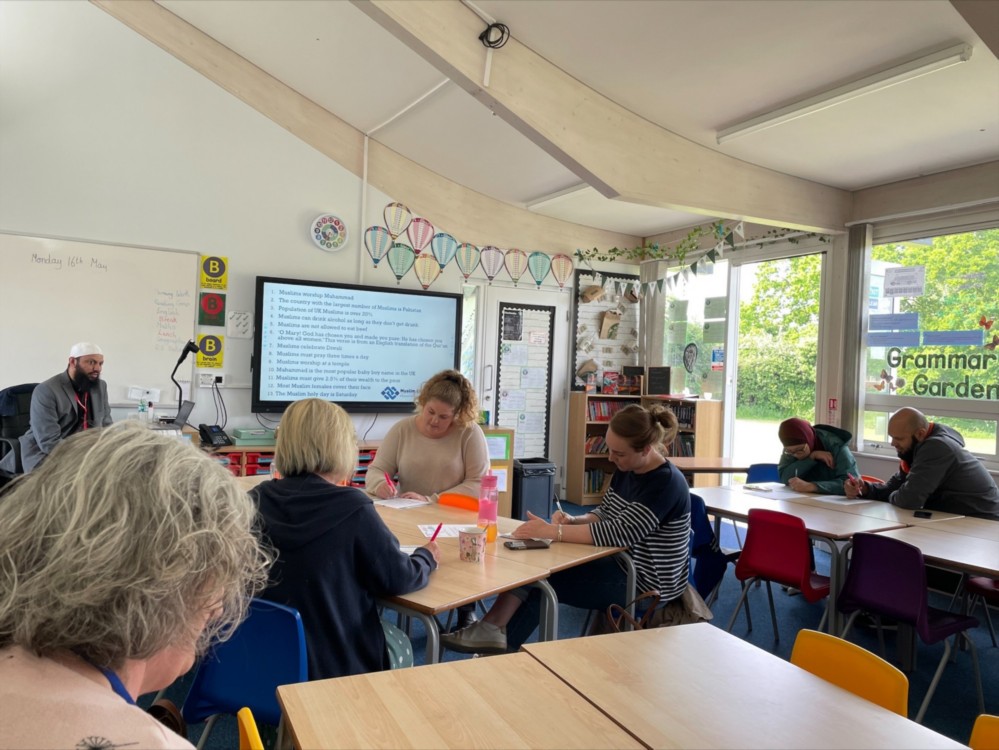 A fantastic workshop for Parents and Carers on Islam. Thank you for the wonderful feedback:
"Really helpful and welcoming"
"Fantastic to learn about Islam, really enjoyed being able to ask questions and find out more about this amazing religion. Would love to learn more."
"Very interesting and so informative. I really appreciate the time this took, so informative- would come again!"
"Very insightful and lovely session to meet other parents who are interested in exploring Islam. The discussion time/Q and A time is great to open up discussion on topics amongst parents."
"It is definitely worth learning about other religions. Imran you are an asset to us and the kids at this school."
Juniper Class Learning share
Juniper class shared their learning to parents/ carers and community members on Wednesday morning. It was great to see visitors back in school and the pupils thoroughly enjoyed showcasing their learning- from Djembe performances to 3D modelling, Viking art to French!
Parent 1: It was lovely to be back seeing all the wonderful work the pupils have been doing. Really enjoyed the event- thank you!
Parent 2: Loved the learning share and all the activities showcasing their learning!
Parent 3: A lovely morning, really nice to see what the children have been doing- thank you!
Year 3 - Reading Breakfast
It's always good to share a book! It's been such a long time since we have been able to have parents in the school, so we were really excited to invite parents in for a reading breakfast. We were overwhelmed by how many parents were able to make it to this event. It was a great opportunity for parents to look around the classroom and our learning environment, have a chat with the staff and most importantly share a book with the children. Thank you so much for all those who were able to attend and we can't wait until the next event that we can share with you!
Year 2 Visit to St. Margaret's Church
As part of their RE work, Pumpkin Class visited the church. They learnt all about the Easter story with Rev. Mark and enjoyed exploring the church and asking lots of questions.
Mrs. Brady would like to thank Rev. Mark and all the community members for their warm welcome and help with the visit.
M- Rev. Mark talked about Easter and did some magic tricks.
E- I felt excited because I had never been in the church before.
R- We gave Easter cards and a pot of daffodils to the church.
H- We thought of the people in Ukraine and prayed for them. We put Ukraine flags on a cross.
E- We sat on the pews.
J- Rev. Mark had a bowl made of melted toy soldiers which he put Ukraine flags in. He talked about wanting peace in the world, not war.
E- We had biscuits and juice.
O- Mr. Swallow showed us a kneeler with the Stanford badge and a cross on it.
K- Mrs. Brady played the organ and we all sang Easter songs. A- The altar is a special table and it had flowers and candles on it.
A- I saw lots of crosses all over the church. Jesus died on a cross.
W- Jesus was on a stained glass window and there were pictures of people praying. I liked it, it was colourful.
F- I saw the font where the babies get christened.
P- There were lots of Bibles.
C- I stood at the lectern.
E- I saw the pulpit.
H- I enjoyed my trip there, it was so interesting!
Year 2 Reading Breakfast
Pumpkin Class held a reading breakfast in their classroom and invited their parents and community members. It was lovely to welcome grown ups back into school and the children really enjoyed reading lots of books, eating delicious food and showing off their wonderful learning environment.
A- I liked showing my friend's mum pictures of animals in my animal fact book.
E- It was really good. I ate a croissant, strawberries, grapes and a banana.
O- I loved to see everyone doing some nice reading together.
H- My little brother and sister came and they joined in and ate some food.
L- I hope we can do it again.
Thank you Mrs. Brady for organising the reading breakfast- we loved it!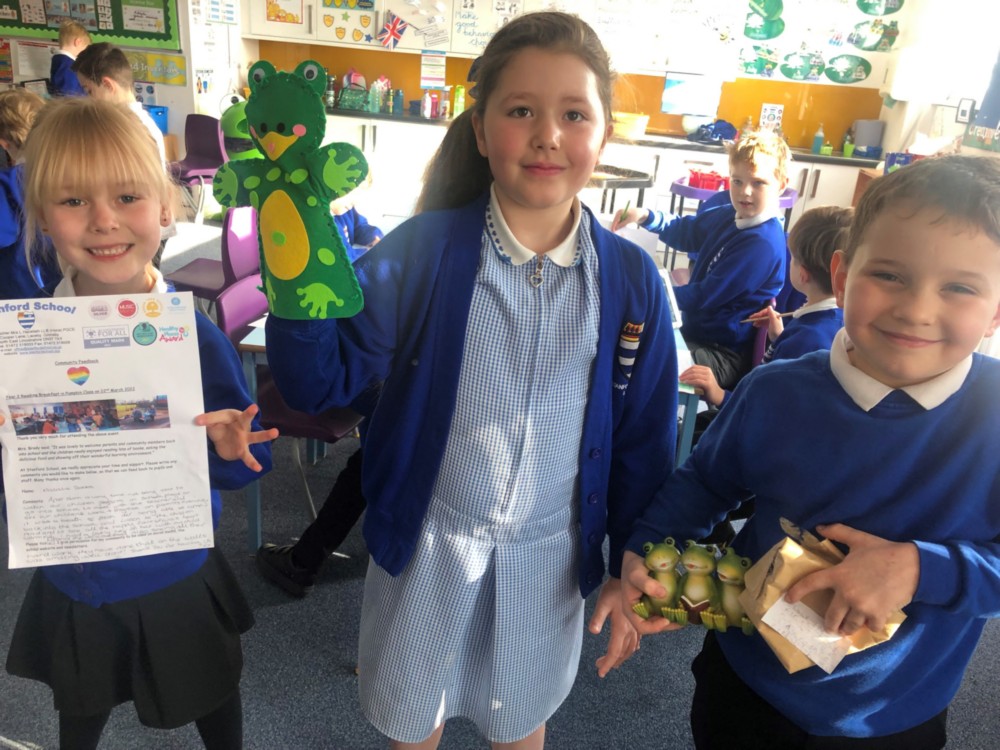 Parent: After such a long time not being able to watch our children perform in school plays or go into school to meet with the teacher and see our children's work and progress on parent's evening- it was a breath of fair being able to come back into the school and listen to the children read and to see all the happy faces. It was heart warming. I had a lovely half an hour with my child and the delicious food. Also seeing all their hard work they have done on the walls was amazing. Well done! Thank you for having us.
Parents: Thank you very much for inviting parents to visit your lovely classroom today. It was fantastic to see all of your wonderful writing and pictures decorating the walls. It looks like you are all learning lots and you should be very proud of your work.
Thank you also for the tasty breakfast snacks. We really enjoyed our visit and hope it isn't too long before we are able to come again. Keep up the great work everybody!
Ukraine Collection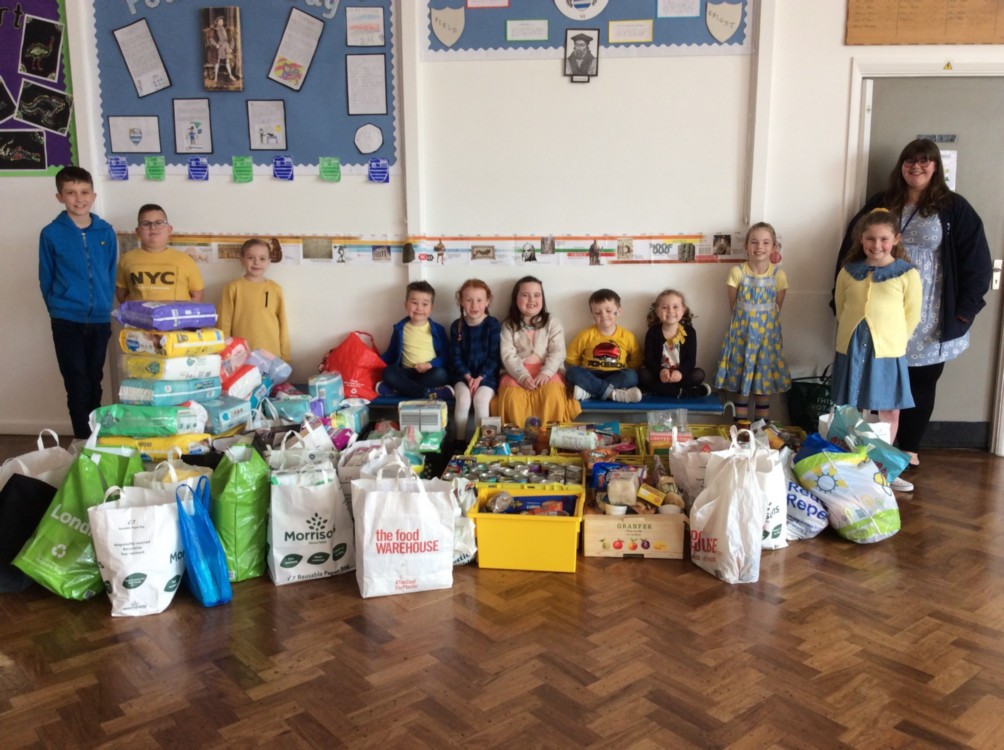 Miss Purshouse would just like to say a massive THANK YOU to everyone who donated to our collection for Ukraine today. We will be dropping our donations off tomorrow afternoon. Thank you again for everyone's support!
Travel Plan Team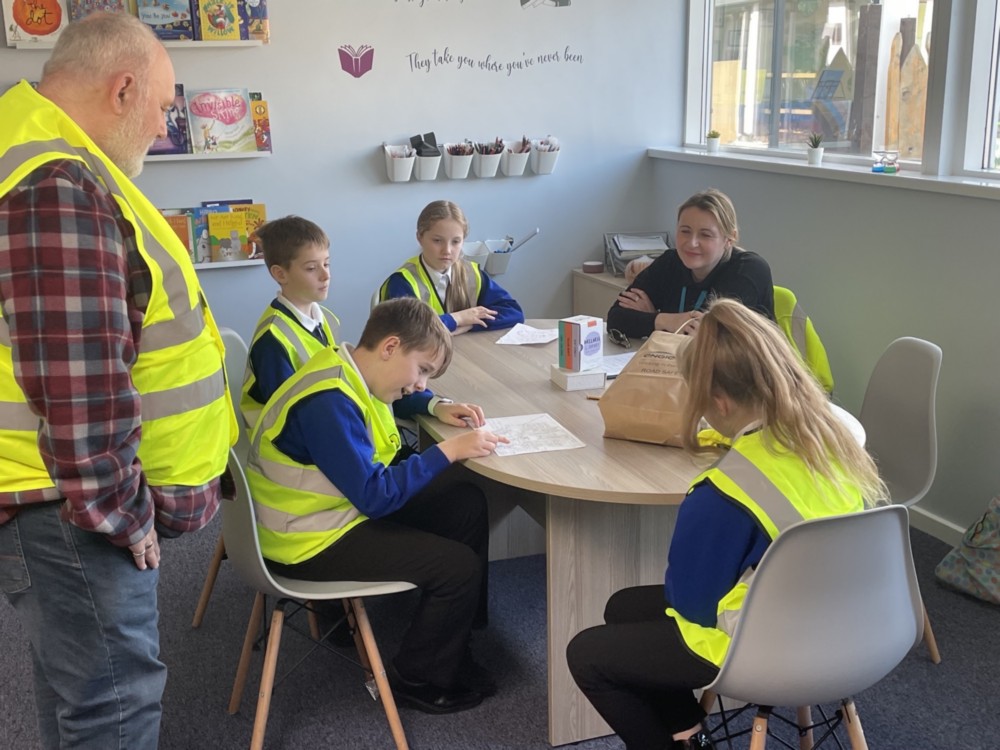 Our Travel Plan team met with The Highways and transport team at EQUANS and the council to discuss their plan and the actions needed to improve safety concerns. They walked around the village discussing key hot spots and danger zones. They want to do something positive to make things better for future pupils and the whole village! Keep up the great work!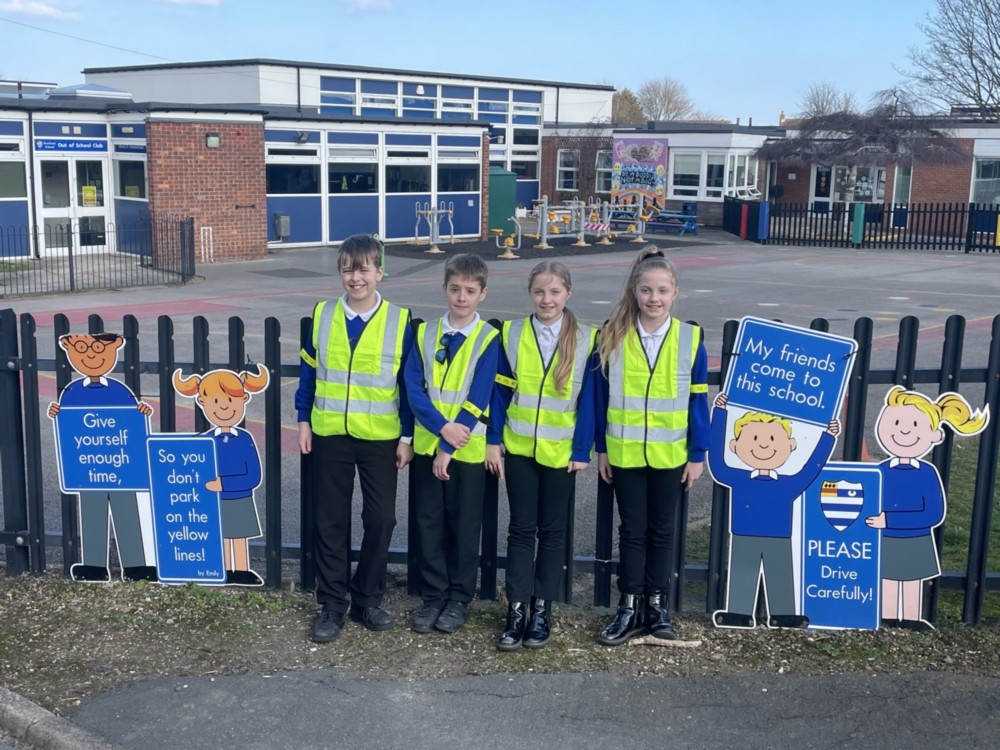 🌼 Spring has sprung at Stanford! 🌼
The bulbs that were planted by Laceby in Bloom have started to bloom!!
Helping Ukraine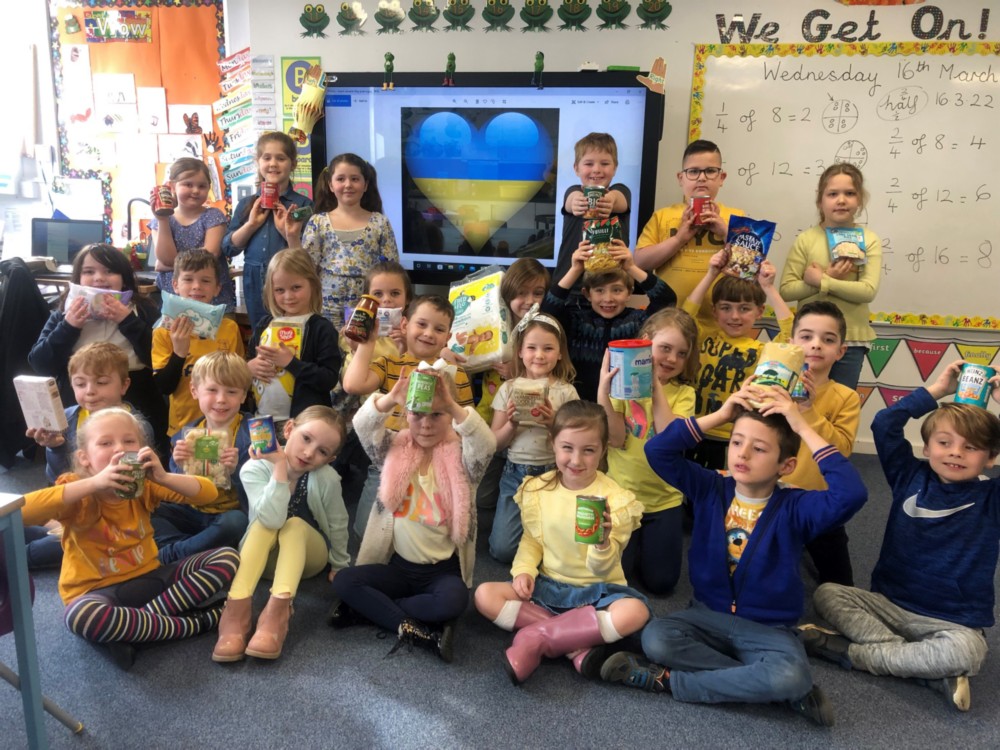 Pumpkin Class have kindly come together to help the people of Ukraine by donating gifts of food and toiletries.
E- I brought some tins of beans and soup to help people.
K- We are wearing yellow and blue because they are the colours on the Ukrainian flag.
H- I brought Calpol to help any poorly children.
W- I think war is bad. I feel sorry for the people in Ukraine.
M- Helping people is very important to me.
Civic Awards
A huge congratulations to our pupils who were nominated by Mrs Hackfath at the Civic Awards!! They had a great evening and we are all extremely proud of them! Well done! 🌟
Y3 - Thinking Day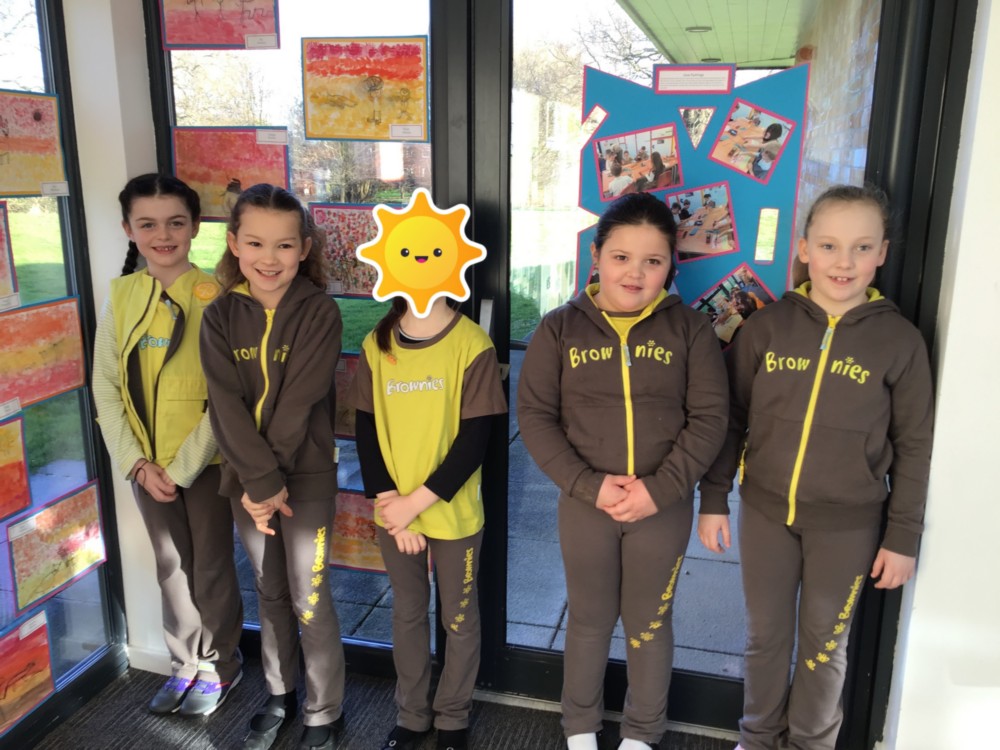 World Thinking Day is a celebration that has taken place on every 22 February since 1926. It is a day for all Brownies, Guides and Girl Scouts to think of each other around the world. The children came in their uniforms which they were very proud of. In assembly we celebrated this day and the girls talked about all the wonderful things they do when they are at brownies. It sounds like a lot of fun!
Christmas at Cloverdale
Pumpkin and Poppy Classes visited Cloverdale Care Home and sang Christmas songs to the residents outside. Despite the cold weather, everyone enjoyed singing the songs and bringing a smile to the residents faces. The children wished everyone at Cloverdale 'Merry Christmas' and presented them with some lovely craft gifts.
It's Beginning to Look A Lot Like Christmas...!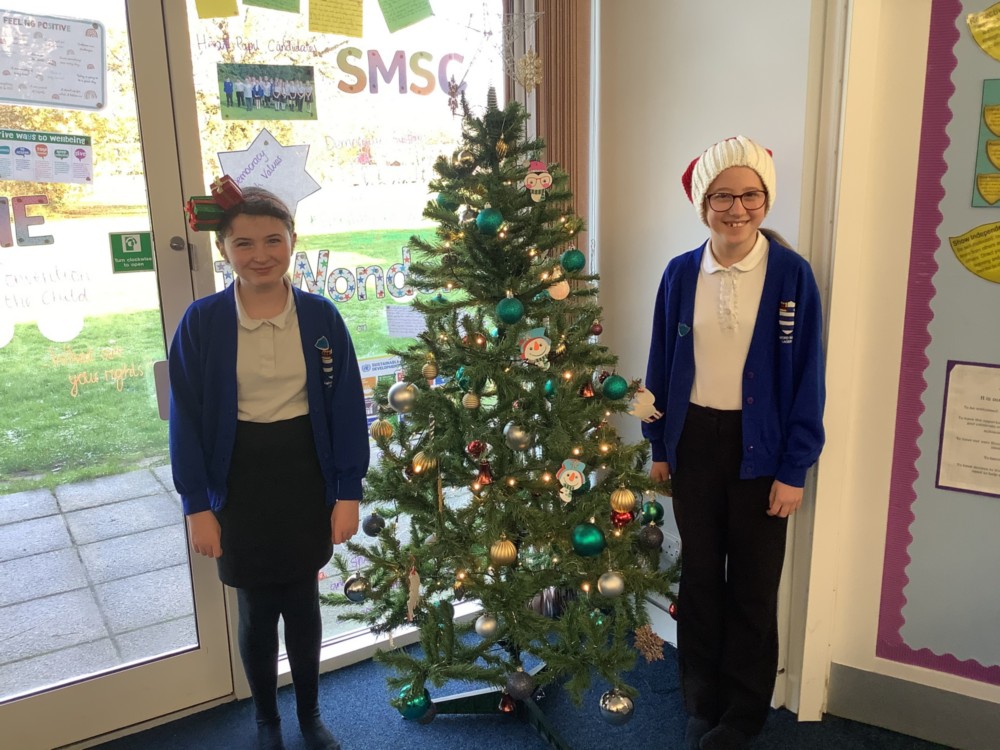 We would like to say a huge thank you to Nanna Barb (Mrs Marsden's Nanna) for donating a Christmas tree and decorations to Barley Class.
We had lots of fun decorating the trees and the twinkly lights have helped to create a lovely, relaxing classroom environment.
Thank you, Nanna Barb!
Enterprise Project
Juniper class started to complete their enterprise project, ready to sell at the Christmas Fayre. One of the projects we are creating are rag wreaths.
Barley Class Enterprise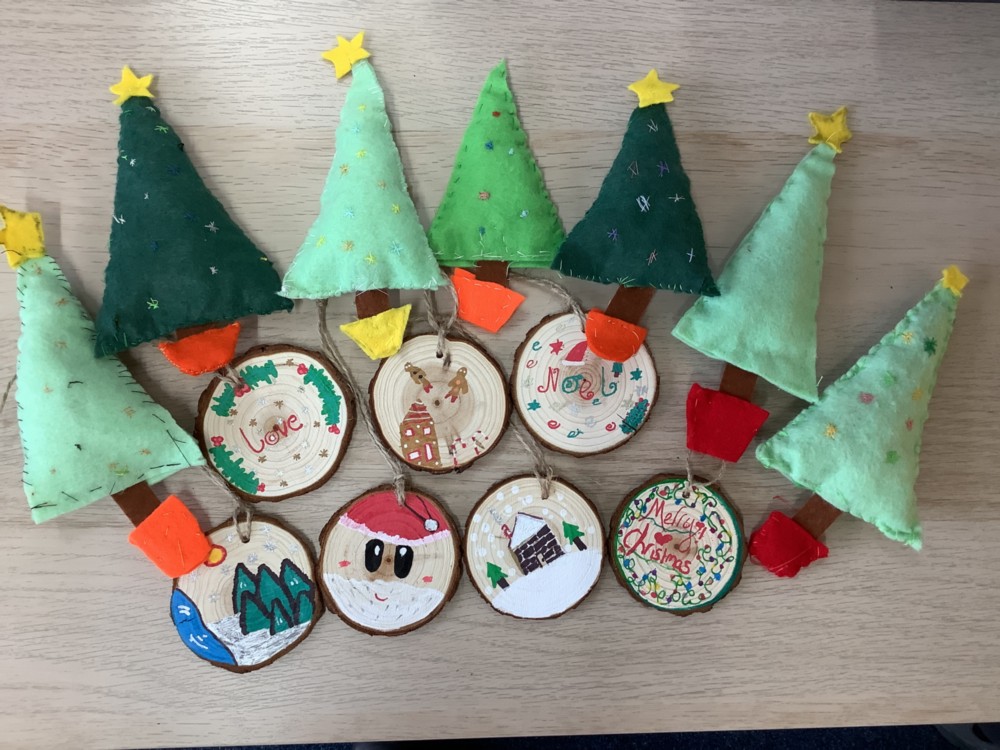 For our Enterprise Project this year, we have created Christmas Tree Decorations. Each child has made two 'Christmas Log Slice Decorations' and two 'Felt Christmas Tree Baubles'.
We have researched, sketched, designed, calculated profits, created (with some tricky sewing moments!) and evaluated our products.
These products are priced at £3 for the log slices (x2) and £3 for the felt baubles (x2).
Please pay via Scopay or cash.
Thank you for your support with our Christmas Enterprise.
Thank you Mrs Wink!
We would like to say a huge thank you to Mrs Wink for very kindly organising and donating some new books to help enhance our curriculum at Stanford.
Pupil Voice discussed how they would like some more non-fiction books in classrooms about the topics we are learning about. Mrs Wink donated almost 100 books around a range of topics, including; Anglo Saxons, Vikings, Ancient Greeks, religious festivals and religions, equality and diversity, farming, homes and keeping our bodies healthy.
Our helpful Year 6 pupils distributed the new books to the classrooms on Friday - we can't wait to start reading them!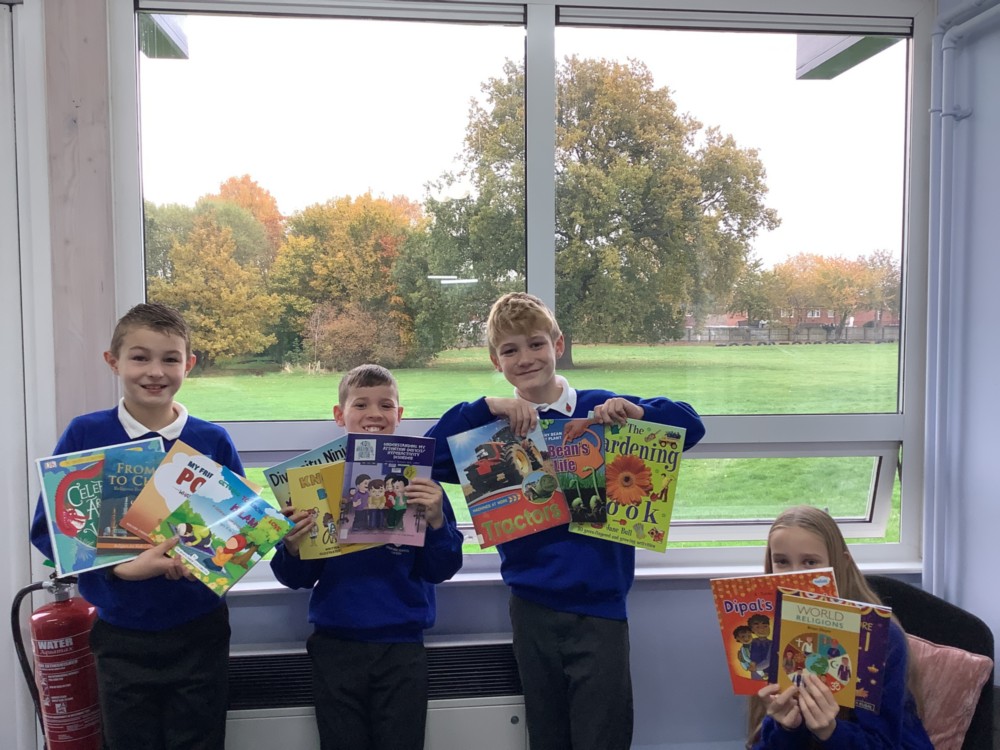 Thank You Morrisons
A massive thank you to Morrisons for gifting us a gift voucher for our Maths topic. We used the voucher to purchase fruit for making patterns for our Foundation Maths. This also gave the children an opportunity to try new fruits they hadn't before. Thank you again Morrisons! 🍒🍓🍉🍎🍊🍌🍏🍍
Halloween Event
The children enjoyed a range of exciting craft activities, spooky fun and delicious food at our recent Halloween Event after school.
C- I enjoyed making all the different things. I liked making pumpkins and ghosts.
L- I made a paper bat with Mrs. Hill. It was tricky, but a lot of fun.
E- I made a haunted house and a Happy Halloween card.
M- The hotdogs were yummy and I also liked decorating my biscuit.
H- It was good fun to dress up. I danced to scary music too.
P- Mrs. Brady showed me how to make a spooky spoon ghost.
W- I enjoyed myself and would like to do it again next year.
Halloween Fundraising Event
We had a fabulous afternoon at our Halloween Event in Barley Class.
We enjoyed creating spooky Halloween crafts, dancing to creepy Halloween music, listening to scary Halloween stories and eating delicious hot dogs and biscuits.
It was also wonderful to see some of the fantastic Halloween costumes!
Be Safe, Be Seen
Our latest Be Safe, Be Seen was a huge success! Mrs Wink, one of our Governors was at this event and said:
This event was a true Community event. 58 bags of reflectors, lights and torches were given out to children of all ages. Parents came along with their bikes and the team managed to look at every bike regardless if an appointment had been made.
It was a joy to talk to parents and grandparents who appreciated the opportunity to have their bikes checked so they had the reassurance that their bikes were safe to ride 🚴
Christmas Fayre Community Raffle Donations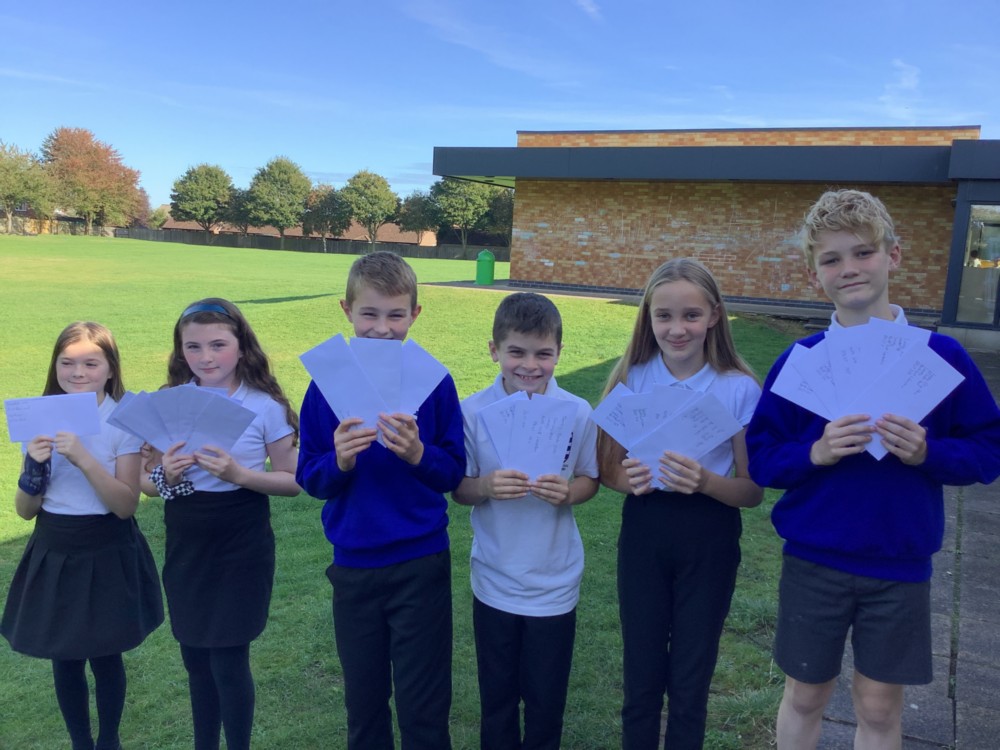 Our Y6 pupils have certainly been busy recently!
Our Head Pupils, along with a group of fellow Y6 pupils, have worked very hard writing letters to local communities to politely ask them to donate to our Christmas Raffle to help to raise money at our Christmas Fayre.
Further details surrounding the Christmas Fayre are to follow.
If you would like to donate to our Christmas Raffle, please contact the school office.
A Big Thank You
Mr and Mrs Riley have kindly given our piano stool in the hall a wonderful make-over.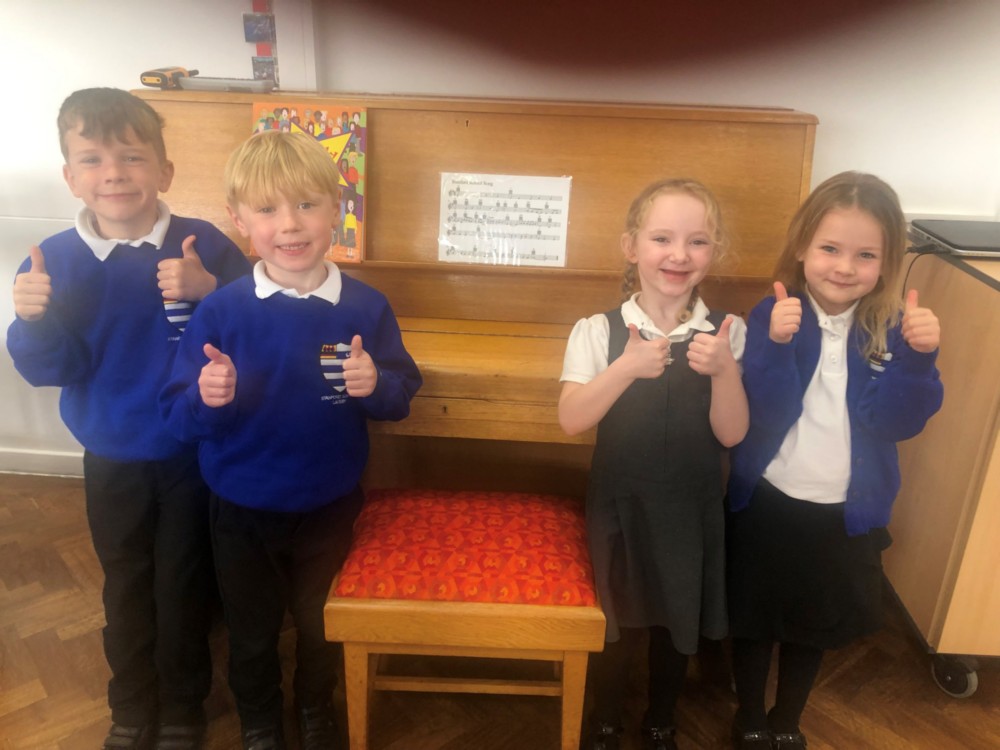 We all think it looks great. Mrs Brady and all the children would like to say a big thank you to them.
Message from Harbour Place: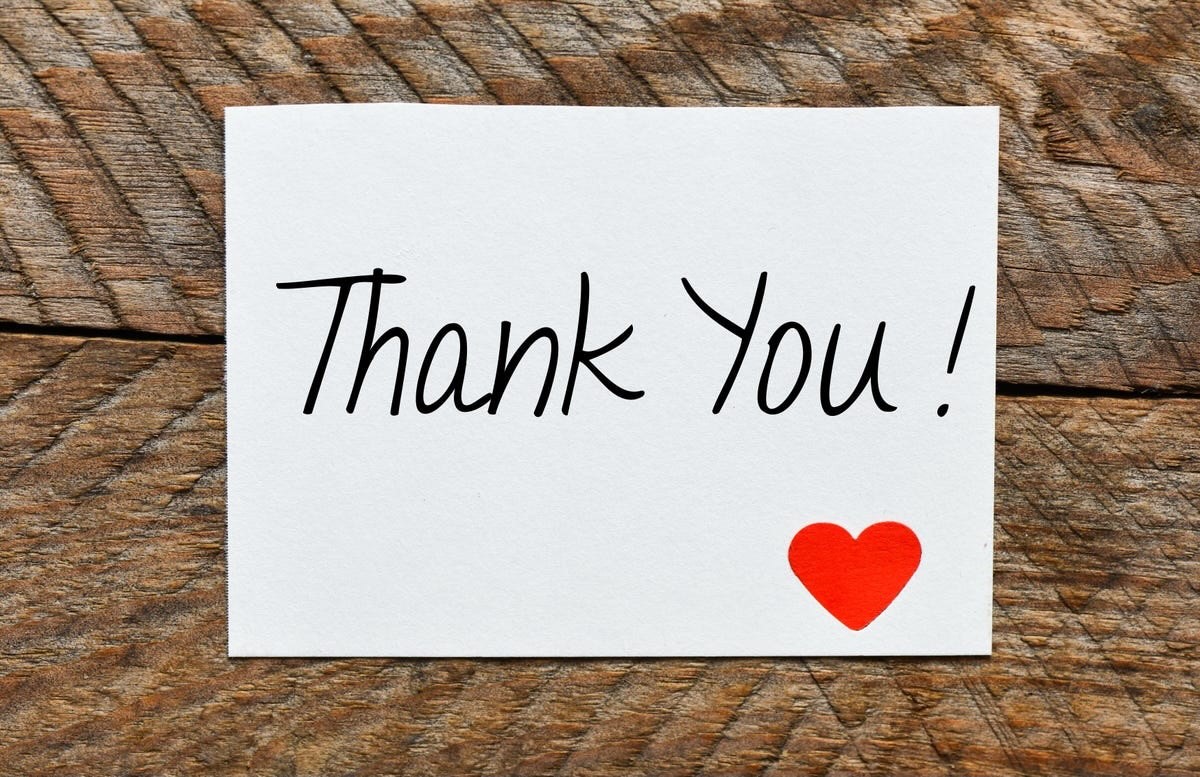 Thank you so much for your recent donation of Harvest Festival Food, it really is appreciated by everyone at Harbour Place
Grimsby, Cleethorpes and District School Football Association Competitions
Well done to all!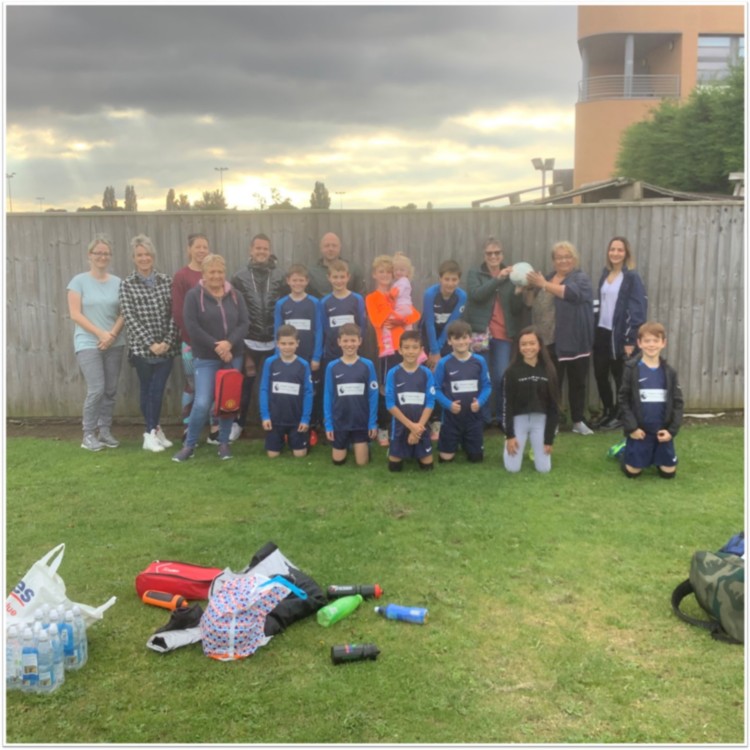 Girls Football Tournament
Wow!!! A huge well done to our Years 5/6 girls football team who competed in the Grimsby, Cleethorpes and District football tournament today! They were all so determined and positive- We are very proud of them all!!
Our wonderful team received medals for the 'Respect Award', amazing!!!
A huge thank you to Mr Page, Mr Dean, Mr Marshall and Mrs Hackfath for supporting the team!
Also a huge thank you to our supporters- family and friends who came to cheer the team on! We really do value and appreciate your ongoing support!
Finally, thank you to the girls- those that played and those that will play in the next game or in the club- You are amazing!! ⚽️🏅
Raising money for Macmillan
Macmillan in Juniper Class
In Juniper Class, we performed 'Livin' On A Prayer' to Barley Class.
We really enjoyed learning this song, eating our cakes and raising money for such a worthwhile cause.
Macmillan in Barley Class
On Friday, Barley Class discussed the importance of why we raise money for Macmillan. It invoked some very mature and sensible conversations amongst the class and reinforced why it is so important so help others whenever we can.
We chose the song 'Fly' by Avril Lavigne, we felt the lyrics were very poignant and enjoyed performing to Juniper Class (and of course eating cakes and drinking juice!).
We hope you enjoy it too.
One Plastic bag
We have been inspired by our English text "One Plastic bag" by Isatou Ceesay. We designed and created our own plastic, recycled bracelets from used carrier bags. We are reusing plastic bags because a lot of the time they just get thrown away so we thought we would create something from it. We learnt previously that plastic bags can't be placed in the blue plastic recycle bins.
Virtual visitor
Sophie Pickerden (Environmental Education Officer from North East Lincolnshire Council) joined Juniper Class this afternoon to tell us about recycling with a focus on plastics.
We learnt all about how our waste is managed in North East Lincolnshire. Did you know that black plastic cannot be placed in the blue recycle bins?
Gardening Donations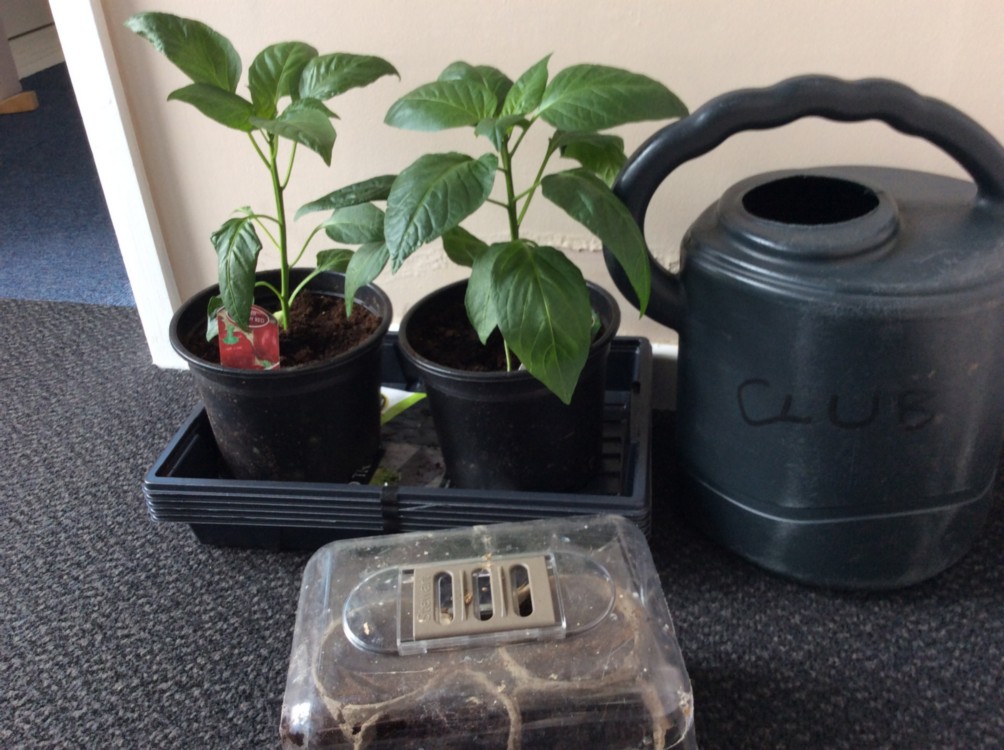 Thank you Woodthorpe Garden Centre for their kind donation of plants and soil for our outdoor learning - greatly appreciated.
Thank you also to The Laceby and District Sports Aid for their donation of £150 for the purchase of a polytunnel for school.
Many thanks Mrs Brumfield, School Governor, for her help sourcing the funding.
The Club and pupils are really enjoying planting and watching the seeds grow!
Friendship in the Community
The Year 1 children have been writing some lovely friendship letters to the residents of Cloverdale Care Home. They are hoping to put a big smile on their faces! Well done everyone.
Thank you Stanford Trust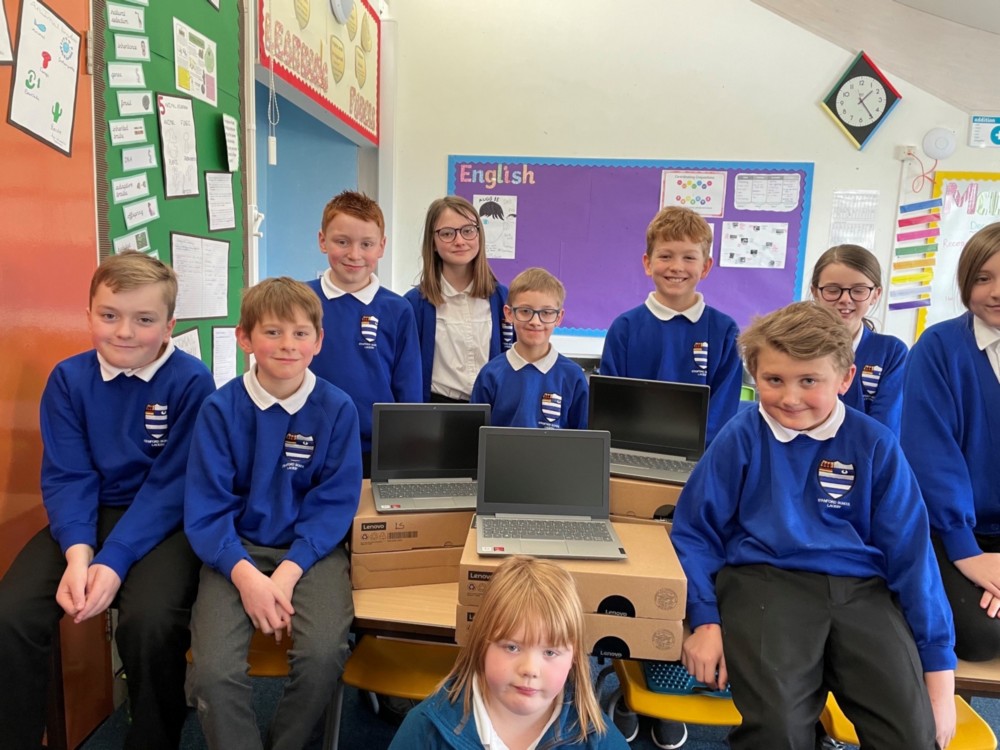 Stanford Trust have kindly donated new laptops to the school to help support the pupils- we would like to say a huge thank you for their continued support, we really appreciate the new tech!! 👩‍💻
Remote Learners Say Thank You!
Here are some lovely cards, pictures and messages from the children at home to say a special thank you to their parents and carers for teaching them so well at home.
Keeping in Touch