Can I create natural sculptures in the style of Andy Goldsworthy?
Sunflower Class worked in groups and altogether as a class to create wonderful natural sculptures outside. Their work was influenced by the environmental artist; Andy Goldsworthy. Summer- I like working altogether to make a bigger and better sculpture.
Mollie- I like art outside because I can use natural materials.
James- Andy Goldsworthy likes shapes, particularly circles and he likes to work outside. I think his art is very interesting and very beautiful.
Visit to our new Nature Area
Children from Seedlings class went to visit our nature area to look at the transformation. We spotted a wonderful new path made from recycled rubber tyres, a bug house and a lovely large seating area. Pupil Voice Ollie – The path is good it is made from rubber. Florence – I liked the little logs in the living willow hide, you can sit on them. Poppy. B – The new path was bouncy! Evie – I liked the new benches to sit on the circle is much bigger.
Nature Area Development
Our Tesco grant project is now complete and has made our over grown nature area into a wonderful usable space for our students and staff, it has transformed an area which was hardly used as it was overgrown and neglected. The children are so happy with their new and improved outdoor learning space, as you can see it's a wonderful space and Ashley from Lincolnshire Outdoor Learning has been fantastic in completing the project for us.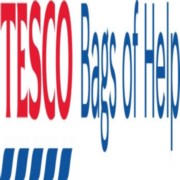 Laceby in Bloom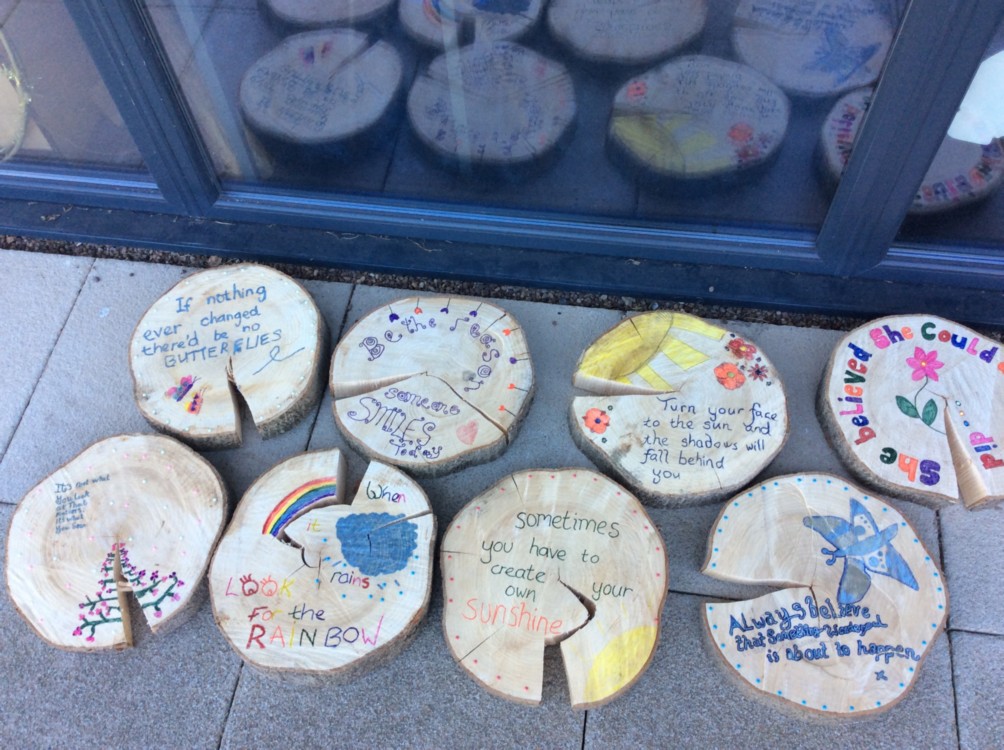 Some of Juniper Class helped Mrs Wink and Mrs Petyt with planting flowers on the edge of KS2 playground this morning. Others of us helped with the weeding. Another group used logs that had been donated to us to decorate for the junior playground.
Reading Collaboration
Pumpkin and Juniper class enjoyed their reading collaboration this afternoon under the shade of our wonderful oak tree.
Our finished Peace Garden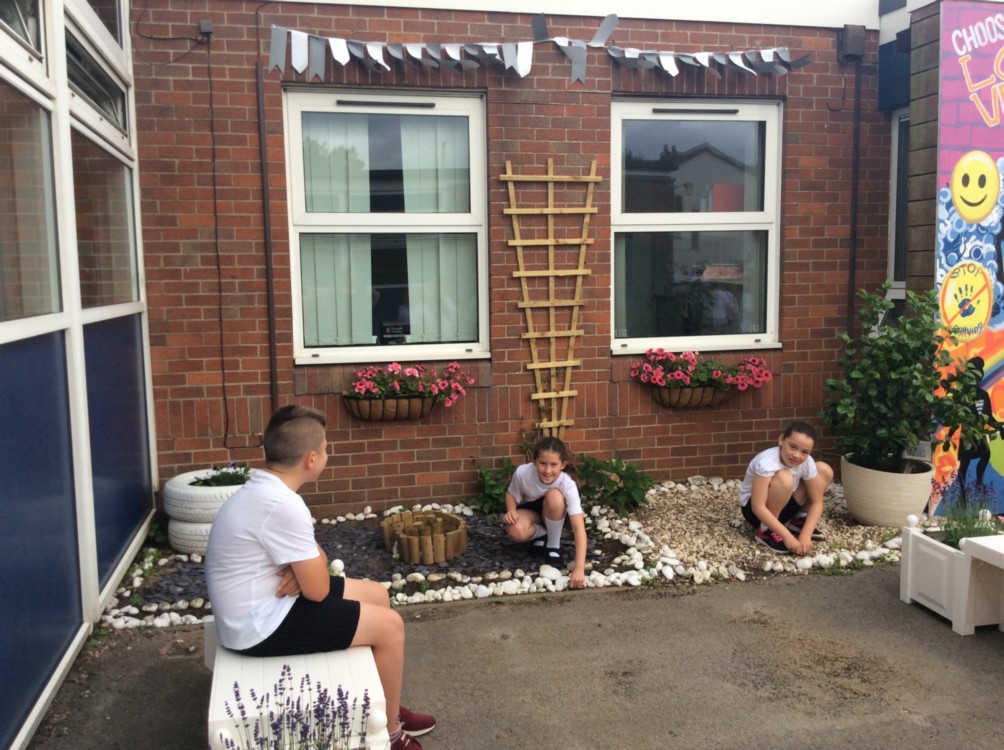 Thank you to Caistor Lions and Laceby in Bloom. The pupils love helping keep the garden beautiful and enjoy relaxing and smelling the lavender.
Gardening Volunteers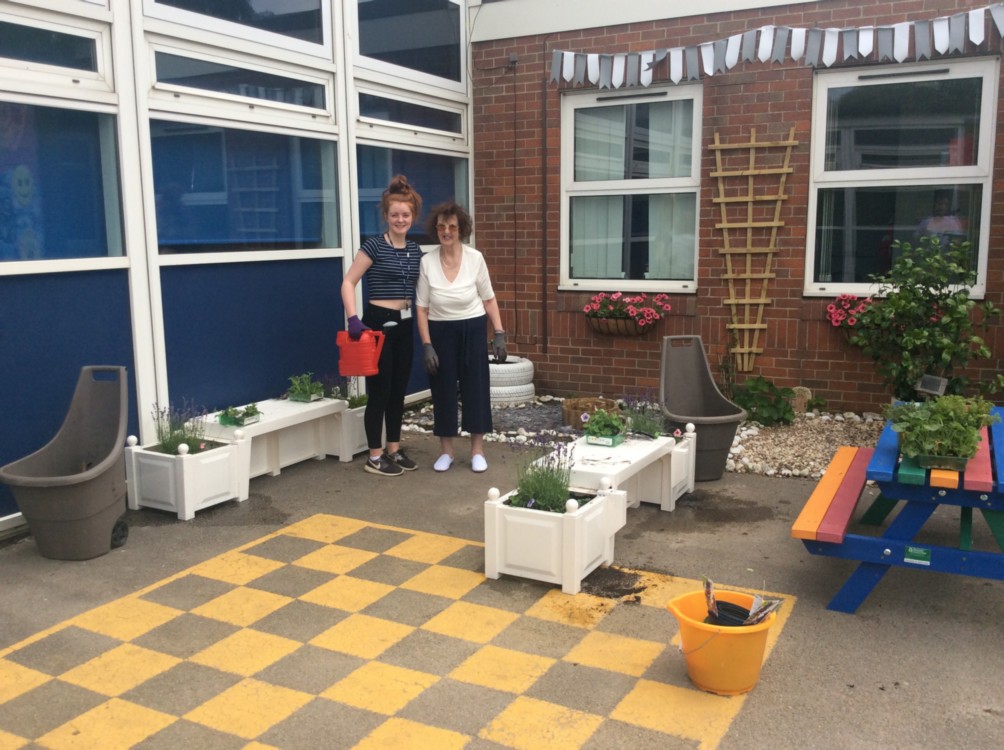 So grateful that volunteers help at weekends to plant, weed and water our lovely gardens.
School Monitors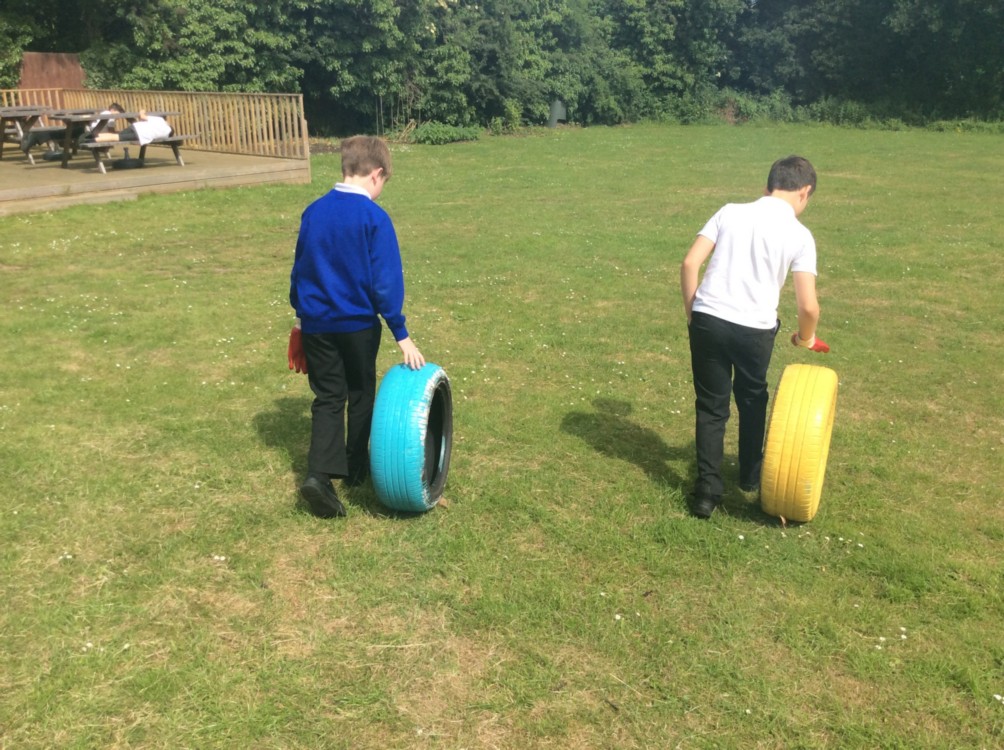 So pleased we have monitors who give up their time at breaks – two busy Year 6 boys helping organise our recycled tyre raised beds!
Year 5 and 6 Activities
Children in Star Anise and Barley over the last two days have enjoyed baking biscuits ( and eating them} painting tyres and decorating them, ready to plant herbs and strawberries as part of outdoor learning. Making clay Tudor Roses and learning about graffiti art.
Planting Tomatoes
As the sun shone today it was the perfect time for Seedlings class to plant some tomatoes outside. We looked at the different parts of the plant including the roots, truck and leaves and predicted how the plant might change. We watered the tomato plant and will look forward to noticing the changes and hopefully some ripe red tomatoes!!
Bird Spotting
This week as part of our themed work Seedlings class have been bird spotting! We made binoculars to help us spot the birds in our outdoor area and ordered a set of instructions about how to make a bird cake. Can you make a bird cake at home and see which birds visit your garden?
Can I perform a group poem?
In 'Escape from Pompeii' the citizens make up poems about earthquakes from the past, not knowing what is about to happen to them. First the children were given the word 'shake' and were asked to use a Thesaurus to find different synonyms for this word. We then looked at the text to find examples of words describing the earthquakes. The children were given the task to use their synonyms and incorporate them into a poem about the earthquakes. The children then worked together to perform their group poem. Their poems were amazing, I am sure you will agree!
---
Into the Woods
For our 'Into The Woods' hook day, children in Seedlings class explored the nature area by using some of their senses. They made listening ears and went to find out what things they could hear. Children then used their other sense to learn about the world around them by playing eye-spy, taking photos of things they could see and feeling different things such as soft grass, rough bark or a smooth leaf. We even saw a friendly frog! We looked for signs of Spring and noticed the changes on the trees including the, leaves, buds and seeds... Later on we painted small minibeast and wrote a poem, using our senses, about the nature area and woodlands. What a fabulous day.
Outdoor Writing
Take a look at our creative outdoor writing and mark making this week. We had lots of fun writing letters, our names and sentences too.
Science Week Bubbles Experiment
As part of our Science week, we have been scientist and taken our learning outside. Seedlings class have been investigating bubbles and how to create the largest bubble. Children made different sized wands and used their Maths skills to measure the wand using cubes. We found that the largest wand made the biggest bubble. Can you make different sized bubbles?
British Science Week meets Dragons Den
The theme for British Science Week was 'Exploration and Discovery'. We chose to investigate a project called "Squashed Tomatoes". Farmers in Nepal have to transport their crops across mountains and rivers so they need a way to transport as many tomatoes as they can without them becoming squashed.
The children were put into teams and were set the task to develop, make, test and evaluate their own transportation system.
The children devised their own criteria for what their product should have and were told of the challenges they had to face:..
Mountain pass dash – a race across the playground without dropping the tomatoes
Stepping stone challenge- can they hop across the tyres to get to the other side without dropping tomatoes..
Capacity Challenge – how many tomatoes can their transportation system hold.
Then they were left to it.
In addition to this they had to market their product to our very own 'dragons' and say why their design was the best.
The children had lots of fun and loved working as a team. Their bags were not only stylish but they managed to hold up to 75 cherry tomatoes. Well done children.
---
Can I practise my map reading skills?
Sunflower Class have been learning about directional language and how to read a map. Oliver H- I enjoyed finding all of the crayons using my map. Mollie- I liked learning how to read a map. Jamie- We've learnt about compass directions. Isla- I liked going outside to use the maps. Joshua- We found things using maps to help us.
Beast from the East
The Beast from the East brought lots of fun, exploration and investigations. What things can you make with the snow?
Can I use 8 point compass directions to give and follow instructions?
Last year we learnt about how directions can be given using compass directions. This year we have learnt to increase the accuracy of our directions by using 8 compass points.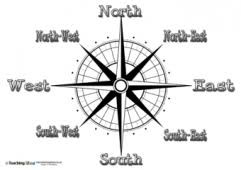 We went outside and drew a large compass on the playground. Then we played games where we had to run to different parts of the playground following the compass directions given. After that we went inside and used this knowledge to find our way around a map of a town finding places of interest and giving directions of our own.
RSPB "Big School Birdwatch"
As part of the RSPB "Big School Birdwatch" Seedlings class went outside to the school's nature area to observe all the different birds that were coming into our school grounds. We talked about the different types and colours of birds and recorded some birds we saw on our sheet. There were some nests and bird boxes, where birds might live and spotted some bird food on the table! Can you talk to a grown up about ways to help care for the birds?
Teddy Bears Picnic
It was a cold day so we wrapped up warm, took our woodland maps we had drawn and set off to the nature area for our teddy bears picnic. We sang songs, ate teddy bear biscuits and had a drink of milk. We took care of our teddy bears and made sure they had a little bite to eat too! Next we acted out the story 'Were going on a bear hunt' and squelched through the mud! Finally, we journeyed back to the classroom with our tired little teddy bears….
Can I work in role to support my understanding of the text "Ice Palace"?
In English we explored in depth the opening of the story "Ice Palace. We considered the contrast in feelings between the seasons and the reasons for this. We used freeze frames to show the difference between the villagers lives in summer and winter.
When we were happy with our freeze frame we used the stage to photograph our final freeze frame. Here they are:
Winter Birds
This week we have been taking care of the winter birds by making bird cakes. We used lard and seeds to make into Christmas shapes. We then went to place them in the nature area. Can you spot any winter birds outside? Can you name any winter birds?
Peace Poem
In Juniper Class we S all shared our poem Peace is around our 3/4 garden. As we said our line we placed our peace pebble around the edge. We had a few moments quiet reflection thinking about the importance of peace within our own lives, in the community, in the country and in the world.
Peace Pebbles
As part of a whole school project Seedlings class drew a peace symbol designs onto a white pebble. We laid the pebbles among the flowers whilst being quiet, peaceful and still. We shared thoughts of being peaceful and happy in our world, our homes and our school. Thank you to Mrs Brumfield and Mrs Wink who came along to support.
Gardening
During golden time some of us planted the rest of the pansies, planted garlic bulbs and watered our onion patch.
We think our Year 3 and 4 collaboration gardening project is going really well and our quad allotment is looking fantastic. We cant wait to see the onions and garlic grow.
We wonder what we will be planting next...
Autumn Walk
The sun was between the clouds as we put on our wellies and coats and set off in search of autumn animals. We looked in the trees and on the ground to find a spider, owl, squirrel, hedgehog, fox and a bat. Then, we all searched for autumn colours that were brown, yellow, orange and white in colour. Next, we worked in teams to sort the animal pictures to find their correct homes. After lunch we then looked for an autumn leaf before finally sitting down to look closely at our leaf to draw what we could see.
Parachute Games
Seedlings class have been outside creating lots of big and little waves with the parachute this week and especially enjoyed going under the parachute.
Beetroot
Harvesting our crop of beetroot that we planted last term.   Next tasks are to research recipes   and the weeding of course…
Planting Winter Flowers
Today the children have been busy planting winter flowers in the Seedlings outdoor area. They did lots of digging and looked at the roots on the plants too. We then drew pictures and made marks and letter shapes about what we did. Thank you to Mrs Wink who came to help us.
LQ: Can I recognise the main features of a river?
'We were excited to get out into the fresh air on our field trip to Laceby Beck yesterday. We were specifically looking for river features as part of our Geography learning.'
Jorja said: "I enjoyed the experience of learning about rivers."
Brandon commented: "I loved finding out all about river features and it was good to get out into the fresh air for the morning!"
Lovely weather for ducks!
This morning just before school a pair of Mallard Ducks were padding around on the school field. We put out a tray of water for them. They were clearly quite thirsty despite the wet weather. We have also seen a flock of around twenty swallows swooping around on the field, under and over the Oak tree. The pheasant has also been spotted recently.
Weeding, sowing, planting growing
Juniper class took it in turns to weed, plants seeds and plants and water our allotment area. We planted tomato plants, herbs, parsnip seeds, carrots, spring onions and beetroot. We can wait to see them grow.
Can I explain where, when and how strawberries are grown in the UK?
In science Year 3 explored our strawberry patch. We examined the flowers which would eventually turn into strawberries. We looked for the runners from the parent plant and how that is another way to grow new plants instead of using the seeds from the strawberries. Through our research we learnt that this was a quicker way than growing from seed and how the farmers tend to do it on UK strawberry farms. We estimated how many strawberries our patch would produce.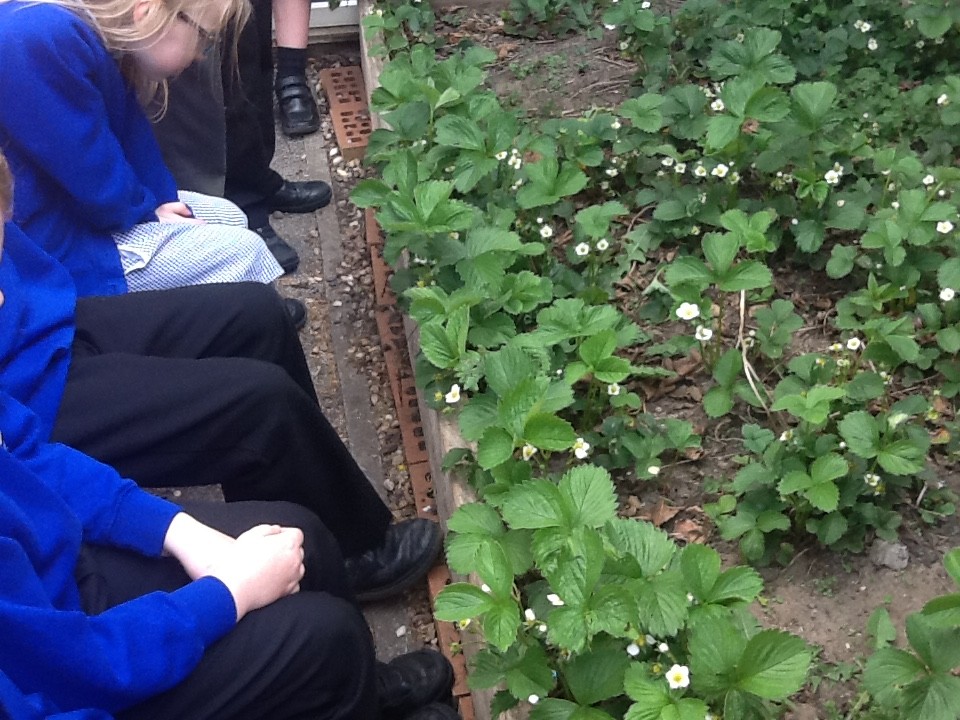 LQ: Can we work collaboratively to present ideas for our Nature area?
Juniper and Barley class have started their collaboration this term linked with Outdoor learning. Their challenge is to work in groups to create and then present a presentation on what they would like to see in our nature area- Dragon Den style! This afternoon they worked together to create their team name, logo and ideas of what they may like in this outdoor area.
Using Stanford Nature Area to Inspire our William Morris designs
William Morris didn't like the mass produced art of the industrialised Victorian society. He began the Arts and Crafts movement which favoured a return to skilled workmanship and high quality goods. His work was heavily influenced by and featured designs based on nature. We studied his artwork and then collected different leaves from the nature area to inspire our own individual designs.