RSPB Big Schools' Birdwatch
Today Seedlings took part in the RSPB Big Schools' Birdwatch. Seedlings worked with a partner to record the different birds that they spotted.
Can I read, spell and write the Year 1 Common Exception Words?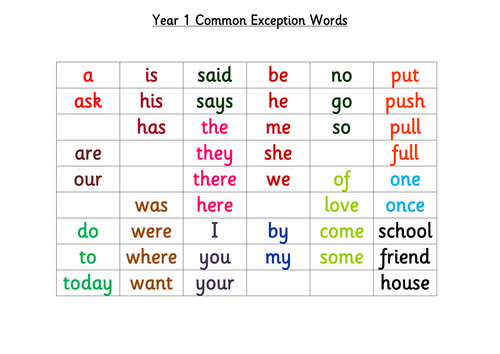 The Sunflowers have been busy learning their Year One words this week, even outside!
LQ: Can I show care and concern for the winter birds?
This week we have been taking care of the winter birds by making bird cakes. We used lard and seeds to make Christmas bird cake. We then went to hang them in the nature area.
Edina Bulb project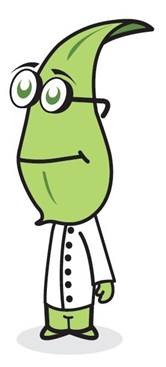 This is Professor Plant!
He works at Amgueddfa Cymru –National Museum Wales, in Cardiff.  He studies plants and nature in the botanical section of the museum.

Juniper class are helping him with an important nature investigation…
---
Today we planted our crocus and daffodil bulbs. We had to follow the instructions carefully so the experiment is fair. We will be monitoring the weather from November and recording it. We will send this data to Professor Plant. In the spring we will record when the bulbs flower.
Food Chains
While we were planting our bulbs we noticed we have some visitors to our allotment …. Caterpillars are loving our cabbages!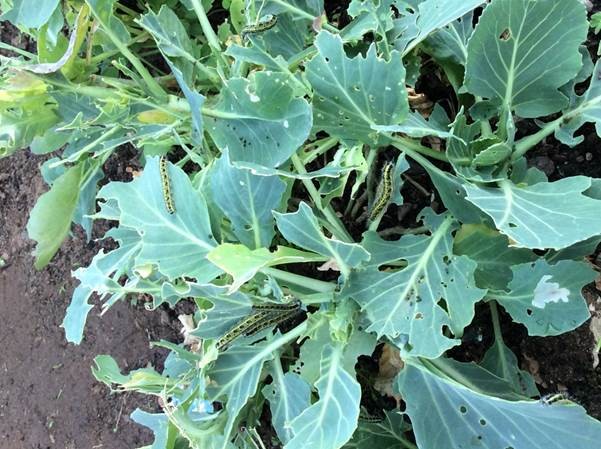 We will research what species they are.
LQ: Can I recognise signs of autumn?
The sun shone as we put on our wellies and coats and set off in search of autumn animals. We looked in the trees and on the ground to find a spider, owl, squirrel, hedgehog, fox and a bat.
Then, we all searched for autumn colours that were brown, yellow, orange and white in colour. Next, we worked in teams to sort the animal pictures to find their correct homes. After that we looked for an autumn leaf before finally sitting down to look closely at the colour and outline of the our leaf and draw what we could see.
J.R -"I liked finding the different things and matching them to the colours."
A.S -"I liked looking for the autumn animals and where they might live."
J.M - "Looking for different leaves and I found an acorn!"
L.D - "It was fun when we played the game to run and put the animal in the right home."
Harvest Time
What a lovely scent there is in our quad area.  We have been harvesting out lavender this afternoon.  We are going to dry the flowers out and hopefully use them as a part of our enterprise project.
Can I create a tile in the style of William Morris?
We have been looking at some of the designs created by William Morris that were inspired by nature. This afternoon we explored our outdoor environment looking for ideas for our tiles. We took photos of the leaves and berries and flowers that interested us to help with our designs.
To our delight we were greeted by a large number of resident frogs as we explored our nature area. They certainly surprised us as they leapt out of the grass.
Can I learn about directions: North, South, East and West?
The Sunflowers have been learning about Christopher Columbus and how he navigated his ships using a compass. Today they navigated their way around the playground using their own compasses.
Street Child
Can I explore the thoughts, feelings and actions of the main characters in Chapter 2 "The Stick Man"?
In groups we discussed the main events in the text then role played each character.
This helped us to consider the thoughts, actions and opinions of each person.   We worked together to act out how each character would react to the key events in the chapter.  We enjoyed performing our ideas on the stage in our outdoor classroom.
Laceby in Bloom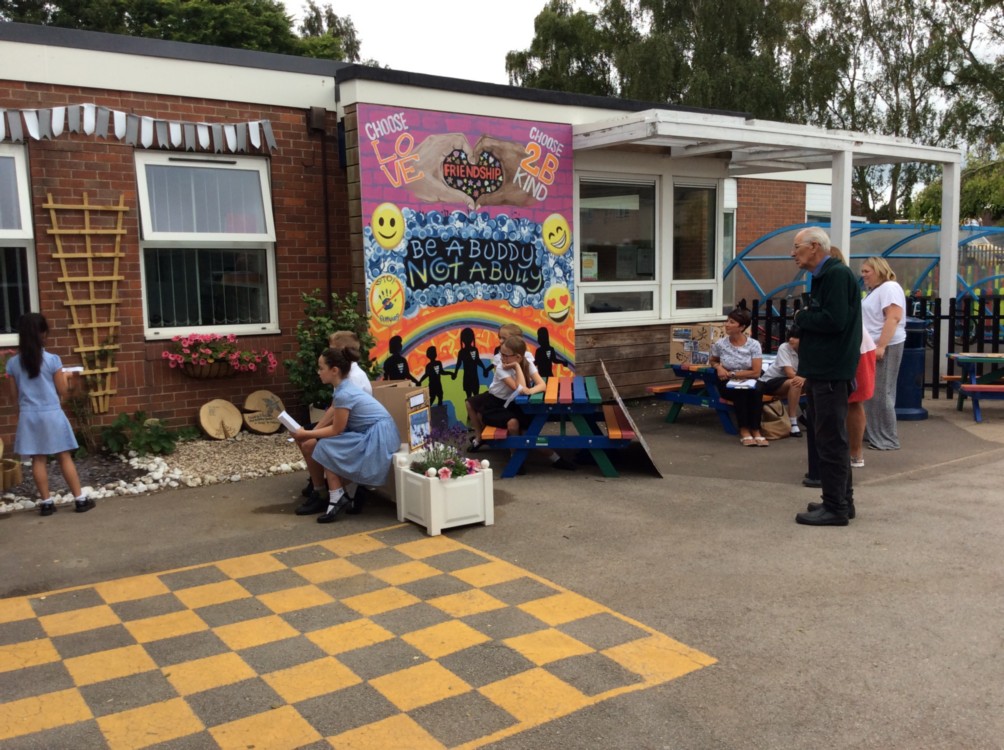 Well done and thank you to everyone involved in Laceby in Bloom. The judges visited this week and the school showed their work on the peace garden. The group of pupils who presented the information were excellent and received many compliments regarding their enthusiasm and knowledge. Good Luck to the Village Entry and to the School.
Strawberries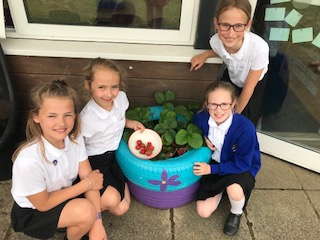 Wow! Don't these look delicious?! Year 5 pupils have thoroughly enjoyed taking on the responsibility of various gardening areas around school. They decided to grow strawberries outside our classroom and they have done a wonderful job. Well done gardeners!
'They have grown so well, they're huge and very red!' – Esmae
'These strawberries are absolutely delicious! – Jessica
Can I create natural sculptures in the style of Andy Goldsworthy?
Sunflower Class worked in groups and altogether as a class to create wonderful natural sculptures outside. Their work was influenced by the environmental artist; Andy Goldsworthy. Summer- I like working altogether to make a bigger and better sculpture.
Mollie- I like art outside because I can use natural materials.
James- Andy Goldsworthy likes shapes, particularly circles and he likes to work outside. I think his art is very interesting and very beautiful.
Visit to our new Nature Area
Children from Seedlings class went to visit our nature area to look at the transformation. We spotted a wonderful new path made from recycled rubber tyres, a bug house and a lovely large seating area. Pupil Voice Ollie – The path is good it is made from rubber. Florence – I liked the little logs in the living willow hide, you can sit on them. Poppy. B – The new path was bouncy! Evie – I liked the new benches to sit on the circle is much bigger.
Nature Area Development
Our Tesco grant project is now complete and has made our over grown nature area into a wonderful usable space for our students and staff, it has transformed an area which was hardly used as it was overgrown and neglected. The children are so happy with their new and improved outdoor learning space, as you can see it's a wonderful space and Ashley from Lincolnshire Outdoor Learning has been fantastic in completing the project for us.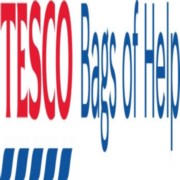 Laceby in Bloom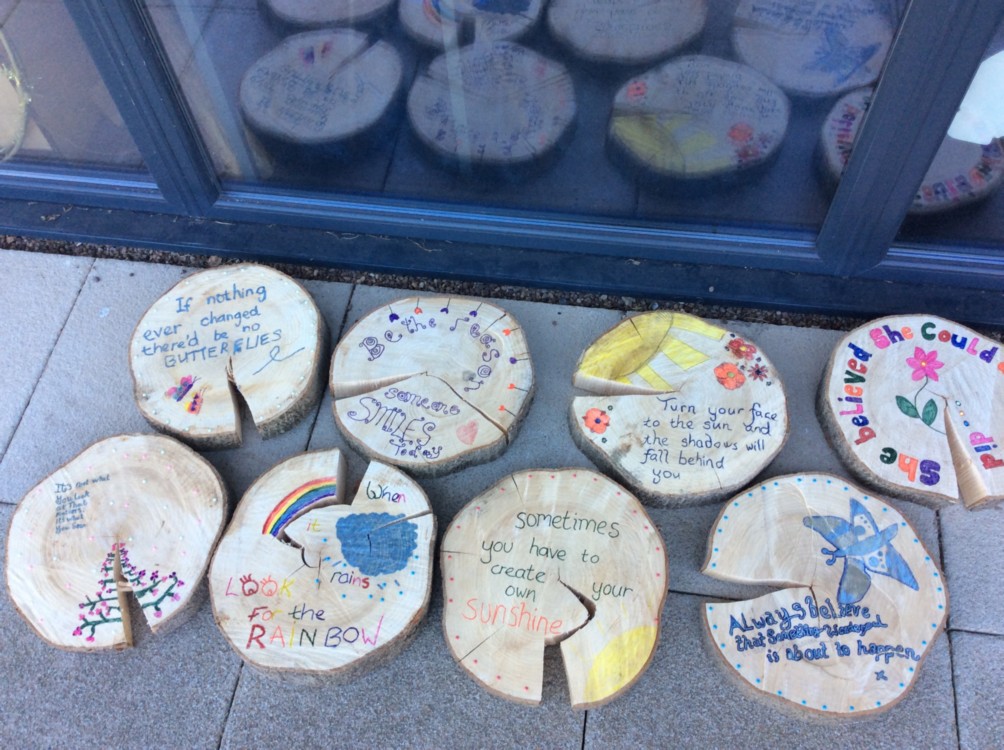 Some of Juniper Class helped Mrs Wink and Mrs Petyt with planting flowers on the edge of KS2 playground this morning. Others of us helped with the weeding. Another group used logs that had been donated to us to decorate for the junior playground.
Reading Collaboration
Pumpkin and Juniper class enjoyed their reading collaboration this afternoon under the shade of our wonderful oak tree.
Our finished Peace Garden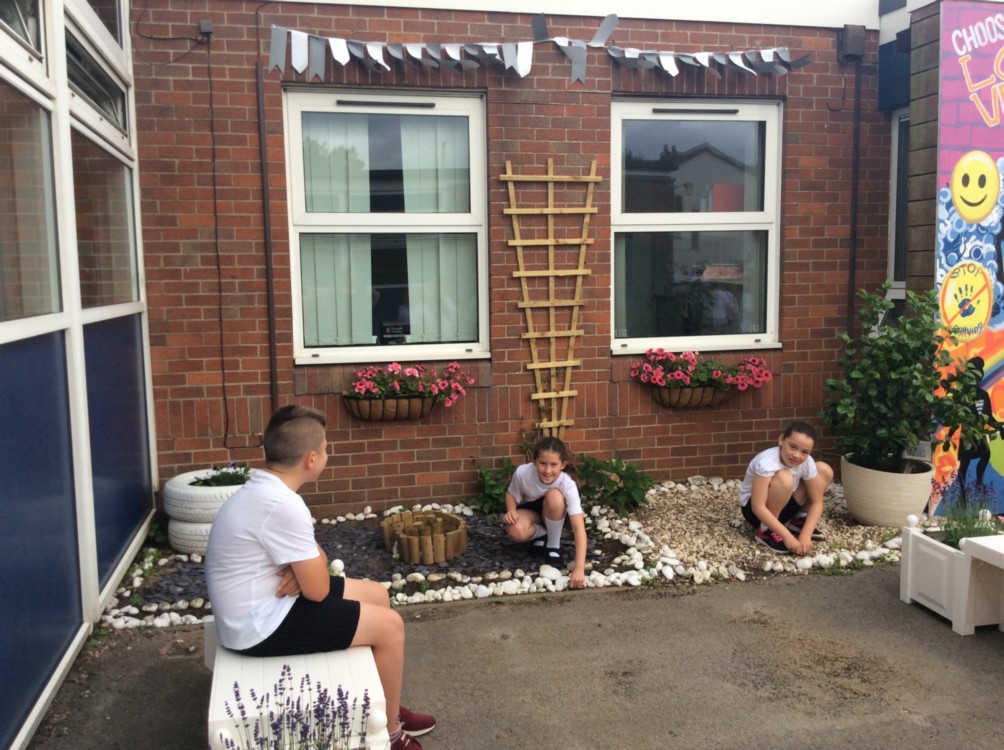 Thank you to Caistor Lions and Laceby in Bloom. The pupils love helping keep the garden beautiful and enjoy relaxing and smelling the lavender.
Gardening Volunteers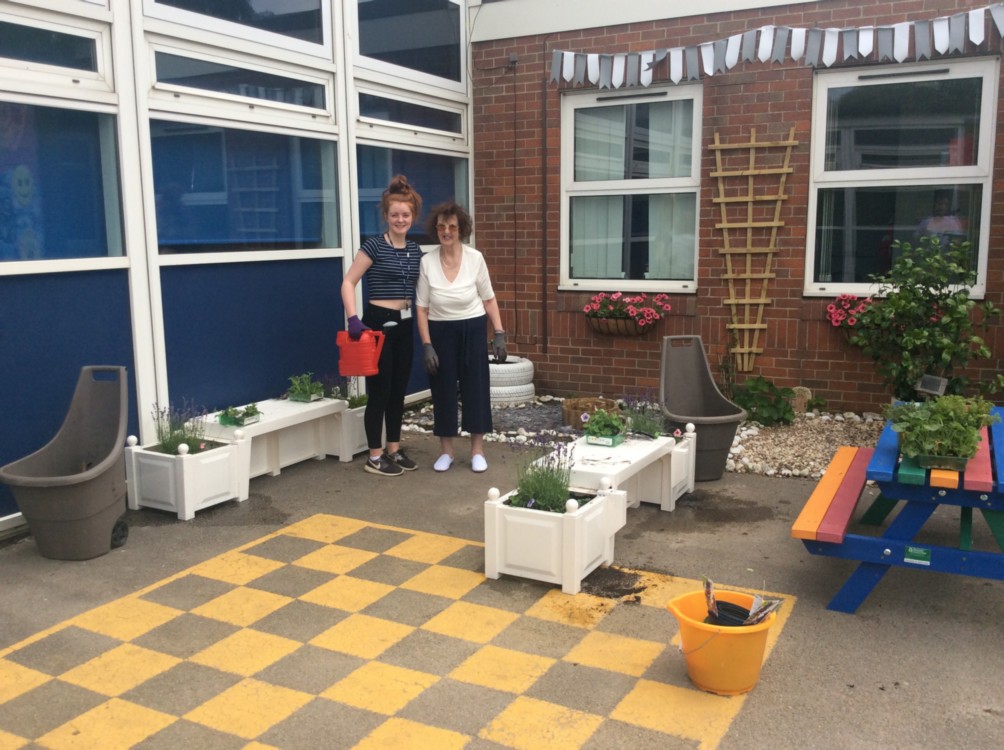 So grateful that volunteers help at weekends to plant, weed and water our lovely gardens.
School Monitors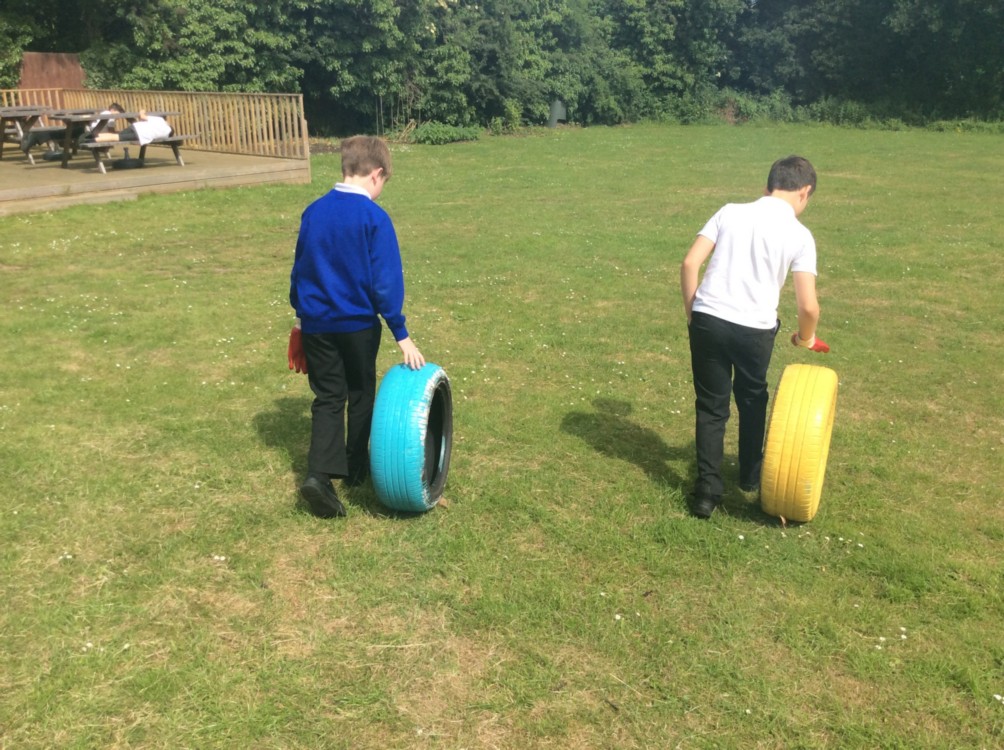 So pleased we have monitors who give up their time at breaks – two busy Year 6 boys helping organise our recycled tyre raised beds!
Year 5 and 6 Activities
Children in Star Anise and Barley over the last two days have enjoyed baking biscuits ( and eating them} painting tyres and decorating them, ready to plant herbs and strawberries as part of outdoor learning. Making clay Tudor Roses and learning about graffiti art.
Planting Tomatoes
As the sun shone today it was the perfect time for Seedlings class to plant some tomatoes outside. We looked at the different parts of the plant including the roots, truck and leaves and predicted how the plant might change. We watered the tomato plant and will look forward to noticing the changes and hopefully some ripe red tomatoes!!
Bird Spotting
This week as part of our themed work Seedlings class have been bird spotting! We made binoculars to help us spot the birds in our outdoor area and ordered a set of instructions about how to make a bird cake. Can you make a bird cake at home and see which birds visit your garden?
Can I perform a group poem?
In 'Escape from Pompeii' the citizens make up poems about earthquakes from the past, not knowing what is about to happen to them. First the children were given the word 'shake' and were asked to use a Thesaurus to find different synonyms for this word. We then looked at the text to find examples of words describing the earthquakes. The children were given the task to use their synonyms and incorporate them into a poem about the earthquakes. The children then worked together to perform their group poem. Their poems were amazing, I am sure you will agree!
---
Into the Woods
For our 'Into The Woods' hook day, children in Seedlings class explored the nature area by using some of their senses. They made listening ears and went to find out what things they could hear. Children then used their other sense to learn about the world around them by playing eye-spy, taking photos of things they could see and feeling different things such as soft grass, rough bark or a smooth leaf. We even saw a friendly frog! We looked for signs of Spring and noticed the changes on the trees including the, leaves, buds and seeds... Later on we painted small minibeast and wrote a poem, using our senses, about the nature area and woodlands. What a fabulous day.
Outdoor Writing
Take a look at our creative outdoor writing and mark making this week. We had lots of fun writing letters, our names and sentences too.
Science Week Bubbles Experiment
As part of our Science week, we have been scientist and taken our learning outside. Seedlings class have been investigating bubbles and how to create the largest bubble. Children made different sized wands and used their Maths skills to measure the wand using cubes. We found that the largest wand made the biggest bubble. Can you make different sized bubbles?
British Science Week meets Dragons Den
The theme for British Science Week was 'Exploration and Discovery'. We chose to investigate a project called "Squashed Tomatoes". Farmers in Nepal have to transport their crops across mountains and rivers so they need a way to transport as many tomatoes as they can without them becoming squashed.
The children were put into teams and were set the task to develop, make, test and evaluate their own transportation system.
The children devised their own criteria for what their product should have and were told of the challenges they had to face:..
Mountain pass dash – a race across the playground without dropping the tomatoes
Stepping stone challenge- can they hop across the tyres to get to the other side without dropping tomatoes..
Capacity Challenge – how many tomatoes can their transportation system hold.
Then they were left to it.
In addition to this they had to market their product to our very own 'dragons' and say why their design was the best.
The children had lots of fun and loved working as a team. Their bags were not only stylish but they managed to hold up to 75 cherry tomatoes. Well done children.
---
Can I practise my map reading skills?
Sunflower Class have been learning about directional language and how to read a map. Oliver H- I enjoyed finding all of the crayons using my map. Mollie- I liked learning how to read a map. Jamie- We've learnt about compass directions. Isla- I liked going outside to use the maps. Joshua- We found things using maps to help us.
Beast from the East
The Beast from the East brought lots of fun, exploration and investigations. What things can you make with the snow?