Religious Education
RE contributes dynamically to children and young people's education in schools by provoking challenging questions about meaning and purpose in life, beliefs about God, ultimate reality, issues of right and wrong and what it means to be human.
In RE they learn about religions and worldviews in local, national and global contexts, in order to discover, explore and consider different answers to these questions. They learn to weigh up the value of wisdom from different sources, to develop and express their insights in response, and to agree or disagree respectfully.
LQ: Can I take part in Easter celebrations?
Seedlings class showed their Easter bonnets at our annual Easter Bonnet Parade!
Easter Assembly
Children from Seedlings and KS1 joined together for our Eater assembly. We sang Easter songs, listened to Reverend Hutson talk about Jesus at Easter and finished with a quiet moment of prayer. As a reminder of when Jesus died on the cross we then received a palm cross.
Reverend Philip Stevens' Visit
Reverend Philip Stevens came to talk to the children in Seedlings class about how he uses his hands to help other people. We learnt about using hands to baptise children, marry mums and dads and help older people come and visit the church. He then showed us the different coloured stoles he wear, their colours and what is embroidered on them. Finally, we all used our hands to show how we might pray.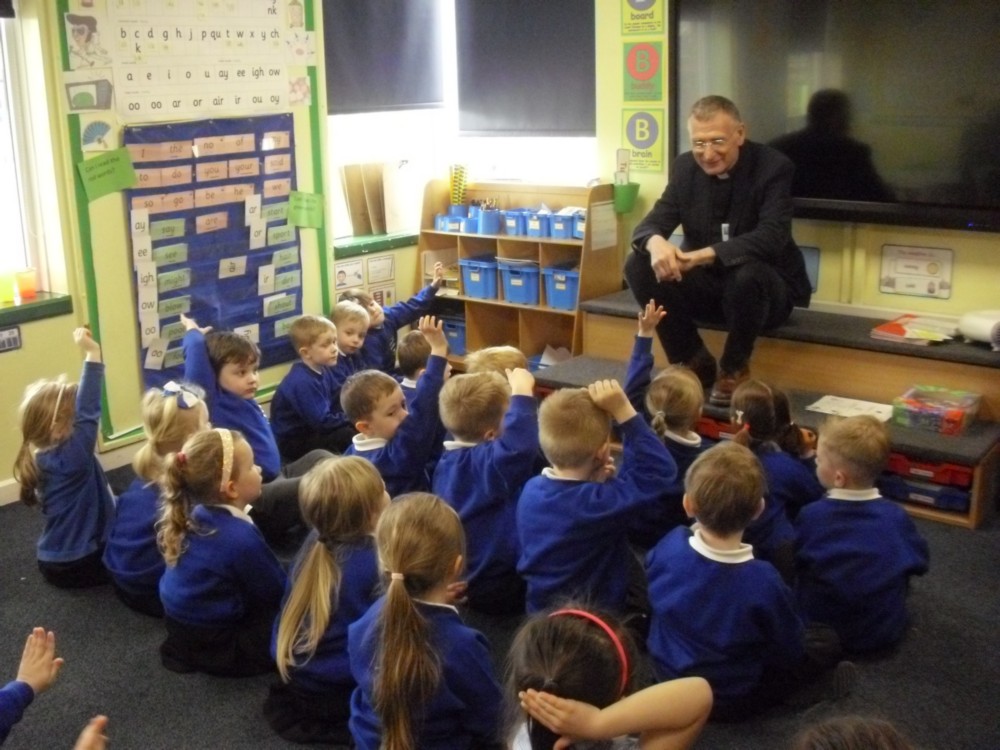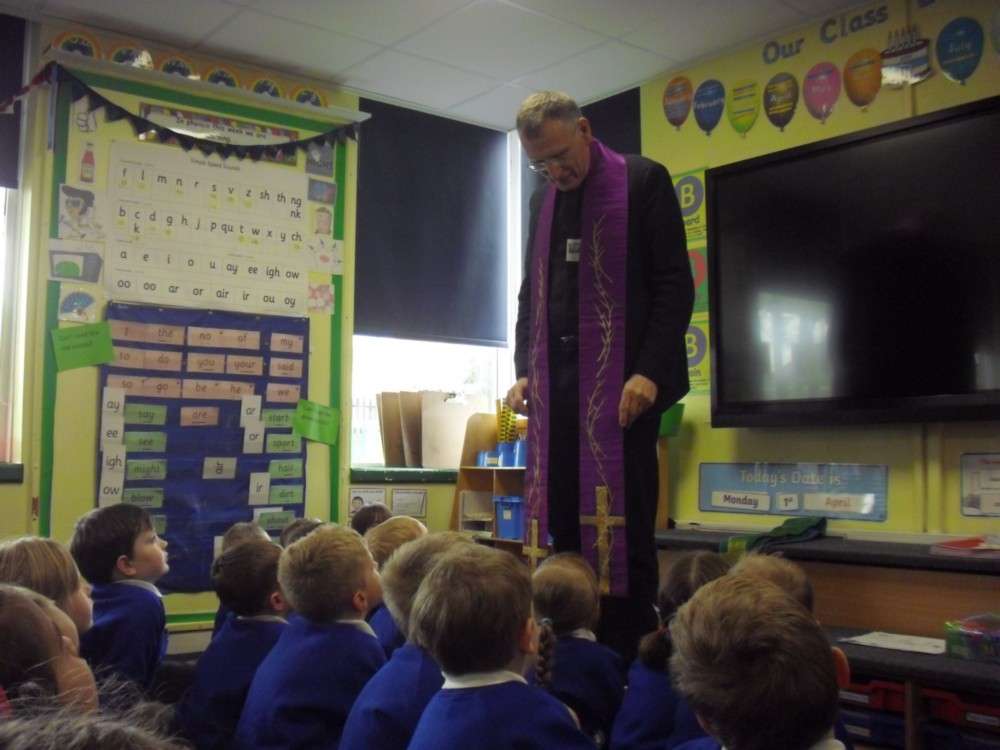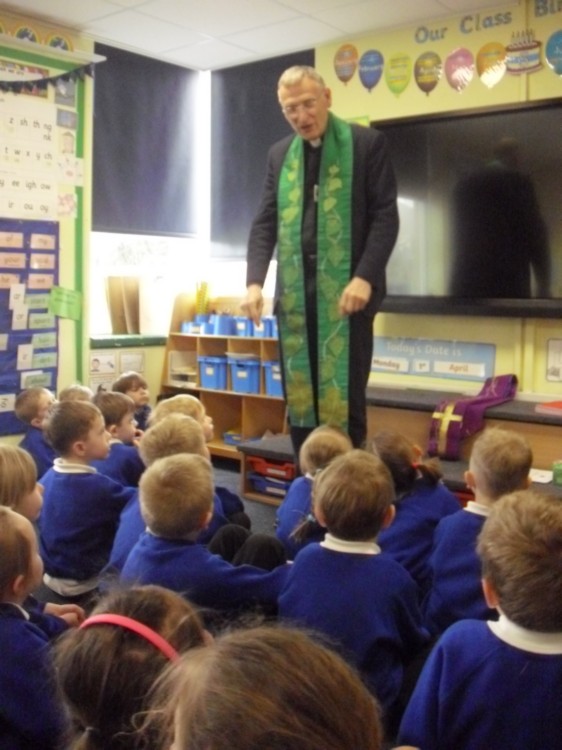 Diversity Workshop
Special visitors were recently invited into school, to talk to the children about inclusiveness, diversity and treating each other with respect. Children were encouraged, as always, to embrace each others differences and celebrate what makes each of us unique and special.
Buddhism Workshop
Year 5 and 6 were treated to special visitors recently, when we invited in Marcus and Fumiko, who practise the Buddhist faith.
We learned a lot about the origins of Buddhism, as well as the core beliefs and morals. It was a very calming and enlightening afternoon, where lots of deep questions were asked and considered. We also all got to have a go at some Buddhist chanting and all children received a bookmark as a souvenir of the visit.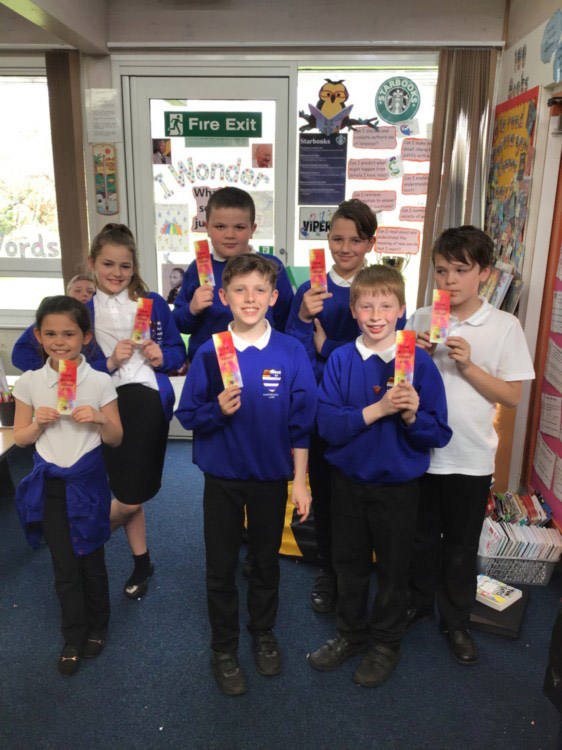 L.Q: Can I recognise way to celebrate Chinese New Year?
Gung Hay Fat Choy! – Happy New Year.
This week we have been celebrating the Chinese New Year, the year of the 'Pig'. There have been lots of different activities including, listening to the Chinese Zodiac story and sequencing the animals, tasting Chinese food, serving customers in the Chinese restaurant and using chopsticks! We explored Chinese writing and tasted noodles, rice, spring rolls and prawn crackers!
The Symbol of Light
Juniper Class shared their learning about the symbol of light within Christianity during our Christmas carol service at St Margaret's Church. A few of us got the opportunity to light the advert wreath at the beginning of the service.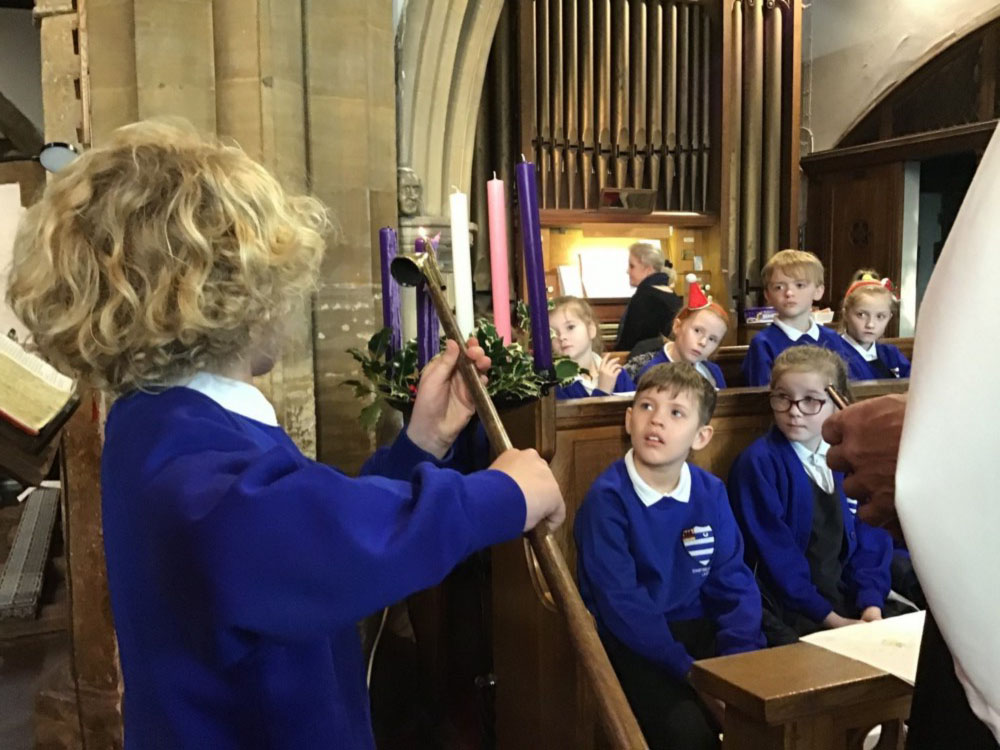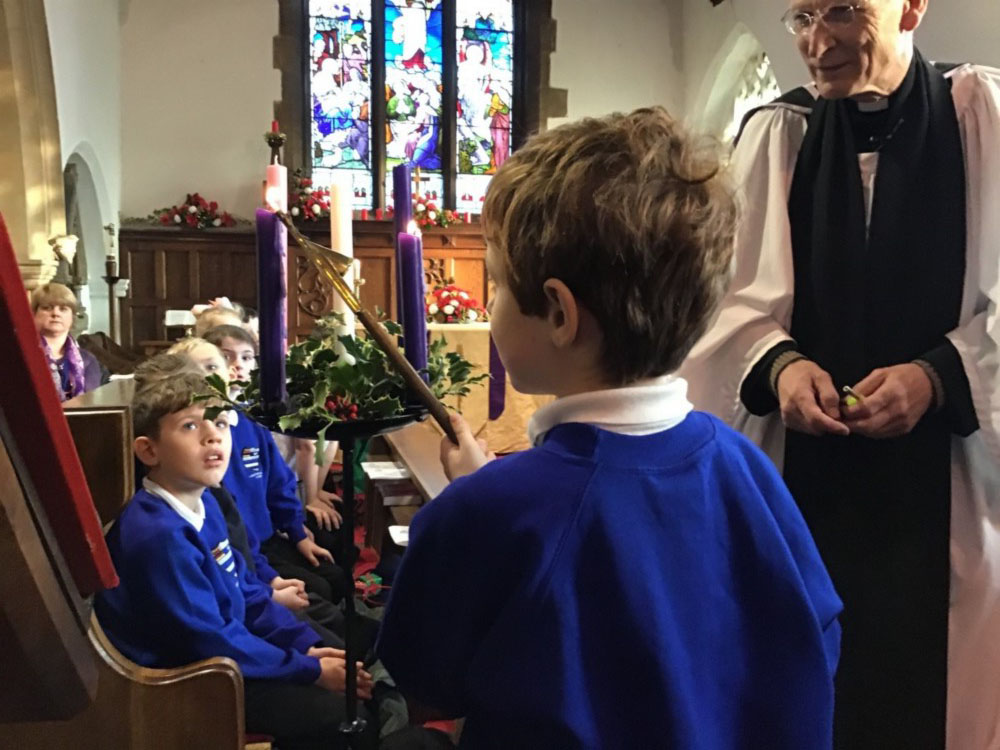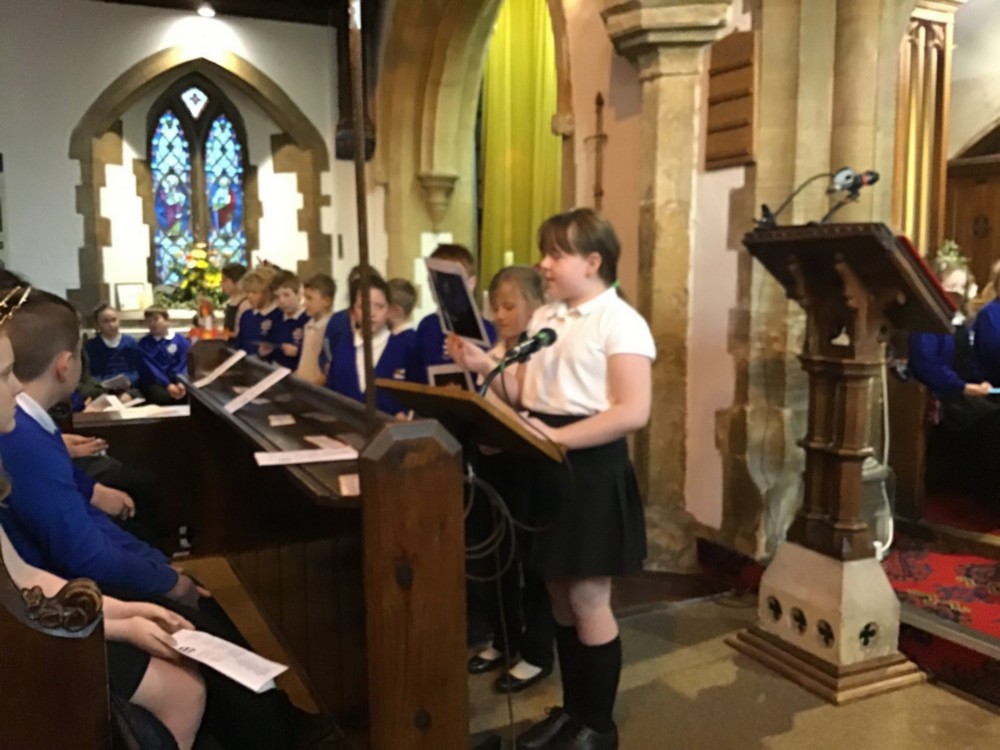 KS1 Nativity: Can we perform a special play about the Christmas story?
Sunflower and Pumpkin classes performed 'A Present for the Baby'.
The story was about Baby Jesus who just wouldn't stop crying and nobody knew what to do. Even the most elaborate gifts that a King, a Queen and a Nobleman brought him couldn't make him happy. It wasn't until a little boy with a very special present (a kiss) managed to calm the baby and stop him crying.
IB: Everyone's done very well.
JO: It was tricky to learn words.
MH: I liked to hear everyone's singing.
PB: My favourite song was 'Just a Kiss.'
LS: I enjoyed doing all the actions to the songs.
CR: I liked the 'tra-la-las' in the choir song.
AM: The Grand Song was my favourite song.
LC: The story told us what is important at Christmas time.
Fantastic Christmas Carol Concerts at St Margaret's
Well done everyone - beautiful readings, lovely singing and excellent class performances. Thank you to all those who supported this lovely event.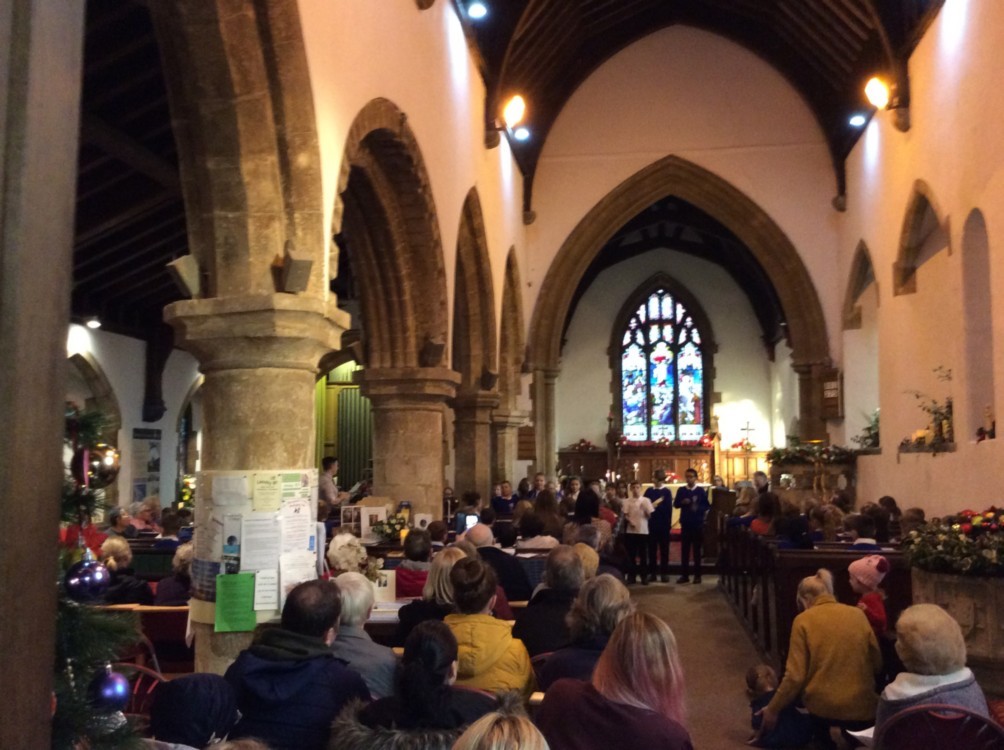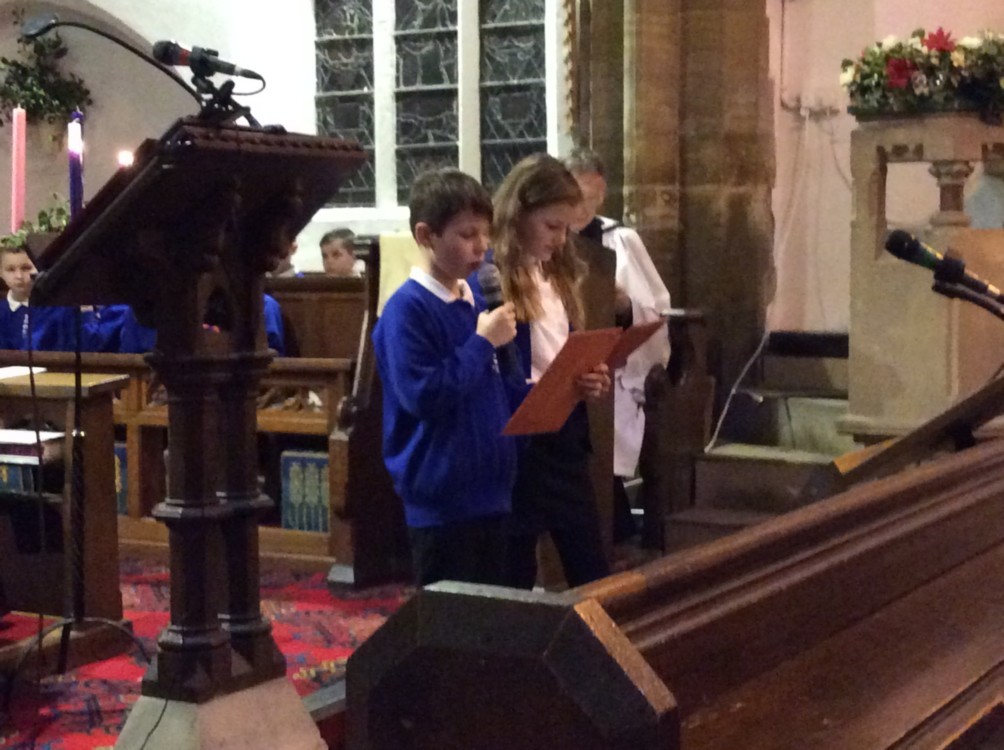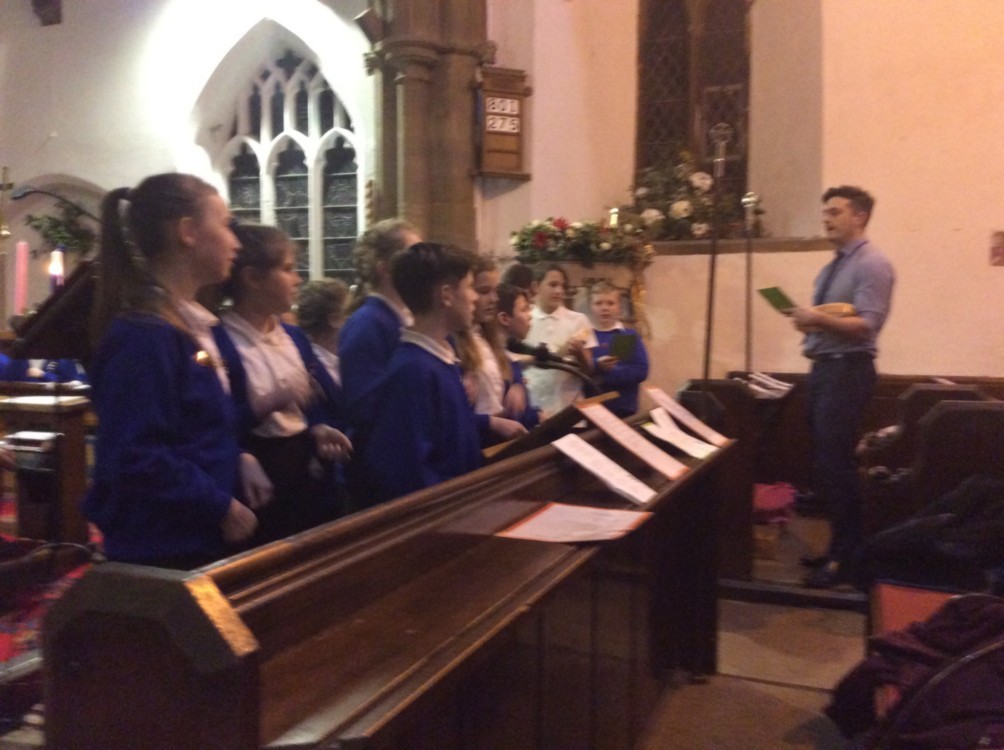 Diwali
Today we have been learning about Diwali. We listened to the story about 'Rama and Sita'. There were lots of fun activities too including songs, making Rangoli patterns on the floor, Mehndi patterns, Diva lamps and Diwali cards!!
Can you sing the song to a grown-up?
Little lamps are burning bright,
Burning bright, burning bright.
Little lamps are burning bright.
It's Diwali.
Can I understand why Ramadan & Eid are important in the Islamic faith?
In our RE unit Remembering we have been looking at why different faiths have celebrations. They have them to celebrate people and remember special events. We have looked at different Islamic celebrations and have found similarities to those celebrated by Christians, as both remember Moses and Noah. We then looked in more detail about the celebration of Ramadan & Eid and found out that Eid is a lot like the Christian celebration of Christmas. Christians celebrate Christmas as God gave Jesus to the world. Muslims celebrate Ramadan & Eid as that is when they were given the Qur'an to guide them how to live their lives.
We were fortunate as some of our parents came to talk to the children about why Ramadan & Eid is important to them.
In Ramadan the Muslims fast so they can appreciate how lucky they are to have things such as food, they give money and food to others who are not as fortunate as them and they use this time to connect with Allah and their families. At the end of Ramadan they have Eid where they decorate their homes with tinsel and other decorations, they dress in their best clothes, have a feast, give presents and visit their families.
They brought a copy of the Qur'an so the children could see Arabic writing and how beautiful this book it. They also spoke about the Pillars of Islam and how they guide the Muslim people to try and live a better life. They also brought some Henna and showed the children how they decorate their hands for special celebrations. The children loved learning more about the Islamic faith and had lots of interesting questions to ask.
Can I celebrate the Harvest?
We enjoyed a wonderful Harvest Festival at St Margaret's Church today. Well done to all the pupils for their songs and poems. Mr Stevens helped us remember how important saying 'thank you' for all the food we have. Thank you for all the donations for Harbour Place too.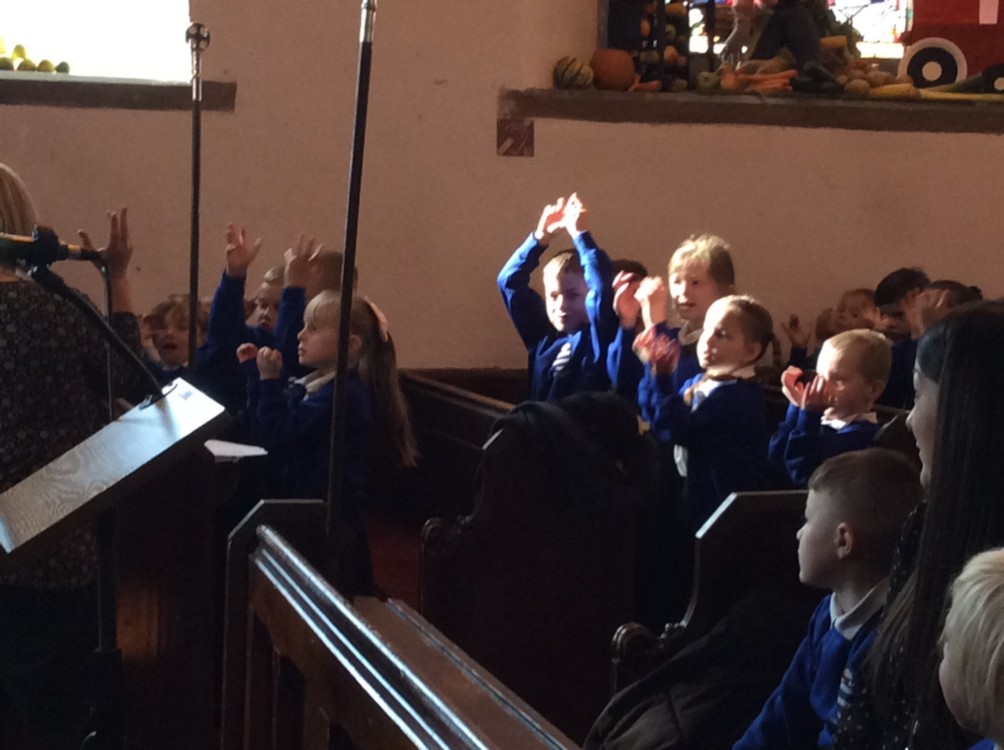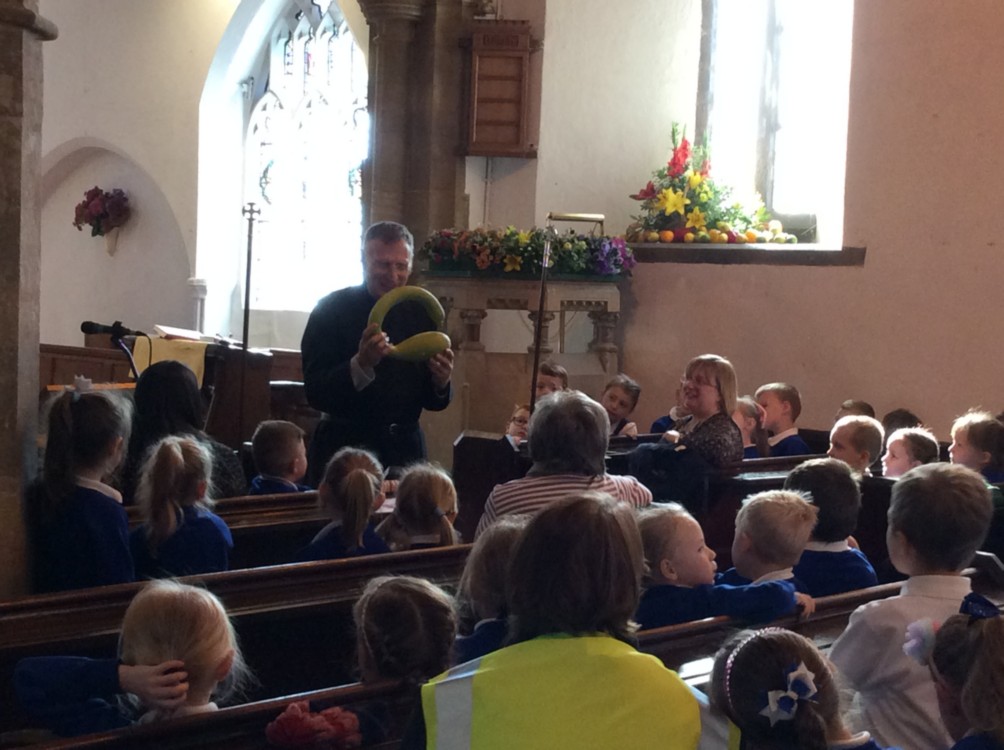 Seedlings Classes
Our Harvest Festival was a great success, with everyone joining in to sing songs and actions. Reverend Stevens came to say a prayer and give thanks for the food at harvest time. Thank you to everyone who contributed to our celebration, the donations of food will be sent to the homeless charity, Harbour Place.
Ket Stage 1
Key Stage One went to St. Margaret's Church to celebrate the Harvest. They sang Harvest songs, presented Harvest gifts and looked at all the colourful fruit, vegetables, corn and flowers that were on display all around the beautiful church. Mr. Stevens told the children all about Harvest. They said prayers to thank God for the food they have to eat and they also reflected on how their Harvest gifts will help others
Baking Bread
Following the story 'The Little Red Hen' and in preparation for our Harvest Festival we were inspired to make some bread.
Our hands and fingers were very busy kneading and rolling the dough. We looked at the ingredients needed and thought of lots of words to describe the dough including 'squidgy', 'soft' and 'stretchy' and how the bread changed once cooked.
Of course the best bit was eating our fresh bread and enjoying the delicious smell!
Can I learn about worship? Can I explore St. Margaret's Church?
Sunflower Class visited St. Margaret's Church in Laceby. They enjoyed asking Mr. Stevens lots of questions about his job. They found out about different kinds of services and how people worship. They had great fun exploring the church.
Isabelle B.- I saw lots of stained glass windows.
Libby- I didn't know that the church is over 800 years old.
Jack- I sat on a pew . I found a teddy and a school badge inside the church.
Indianna- Mrs. Brady played the organ and we all sang the school song.
Lily W- I said 'Welcome to church' (from the top of the pulpit!)
Summer- I saw the font where babies get christened.
James- Mr. Stevens said he likes doing funerals because he can help people when they are feeling sad.
Jamie- Mr. Stevens put on a red robe.
Joshua- Mr. Stevens puts bread and wine on the altar and he gives it to people to remember Jesus.
Where can people worship?
Year 1 worked in groups and were asked to find out: Where can people worship?
They looked on the internet and found that people worship in different places.
Inside a church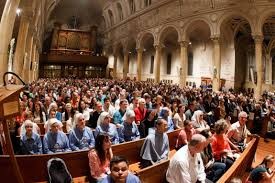 Inside a mosque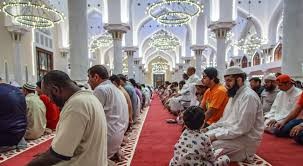 At home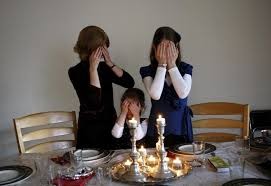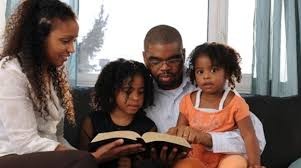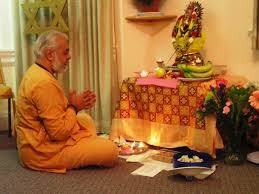 At school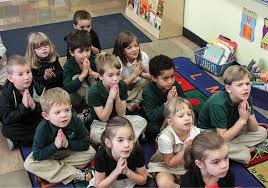 Outside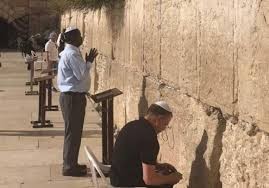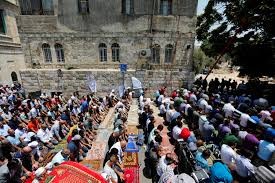 Visit to St Margarets Church
Today we visited our local church and met Rev. Stevens, Mrs Moore, Mr Reed, Mr Anderson and Mr Sykes. Rev. Stevens talked to us about St Margaret's church and that it is over 800 years old. We then searched for lots of different features such as stained glass windows, a cross, a candle and the lectern. Thank you to Mrs Brumfield and Mrs Wink who came to help us too. Can you talk to a grown up about even more things you you might see in a church?
Special Places
This term our Higher Order questions focus on our 'Special place', perhaps where we like to relax, feel calm or have fun. We shared our views, explaining our answers too and listened to the thoughts of others.
RE Big Questions
In R.E. Poppy class have been learning about the Christian Creation Story.
We watched a video that showed lots of different parts of the natural world. We thought about how Christian's believe that God created all of these.
See the Video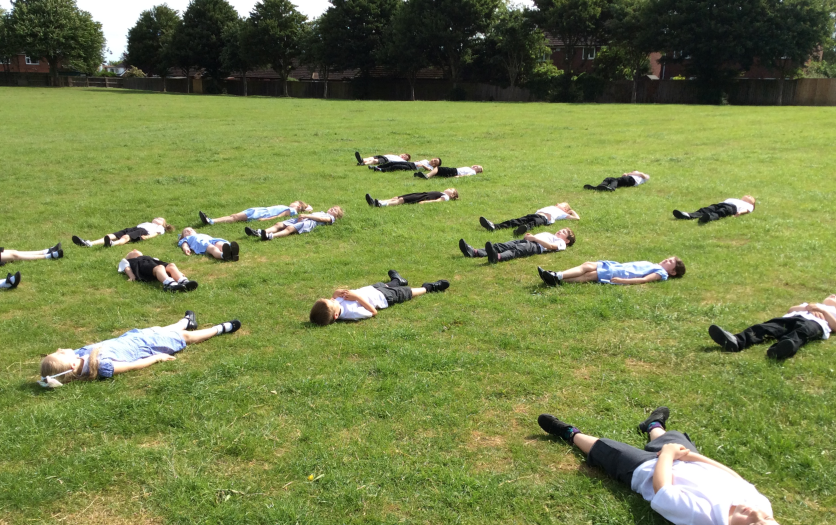 We spent time outside in our beautiful school grounds and thought about how lucky we are. We felt the wind against our cheeks and blowing through our hair. We laid on our backs and watched the clouds float gently by in the sky.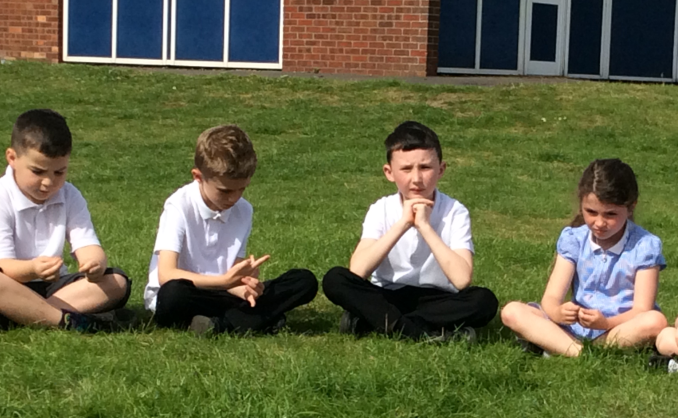 We spent time outside reflecting upon all of the wonderful things that Christian's believe that God created.
Big Question
If I had the power, then what would I create for the world?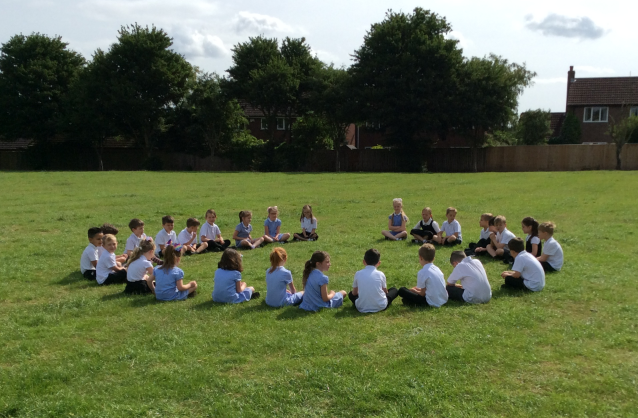 Our answers were thoughtful and reflective. Here are just a few.
Louis said 'He wished everyone in the world could have clean water to drink.'
Finley added 'I wish everyone had a school that is as good as ours so that all of the children all around the world have the chance to learn.'
Joe, Betsy and Isabella all talked about the importance of a loving family and friends who would look out for them and always be around.
Zach wished 'That everyone would have a job and be able to earn the money that they need to live a comfortable life.'
Millie thought that 'If everyone washed their hands all of the time then maybe we could stop germs spreading and no one would ever be poorly again.'
Jacob hoped 'That everyone in the world would have books so that they could learn and enjoy them.'
Eid
Awis talked to the class all about Eid. He was very happy and excited about this special time. He explained that Eid came after Ramadan and that often the family may receive special presents or treats.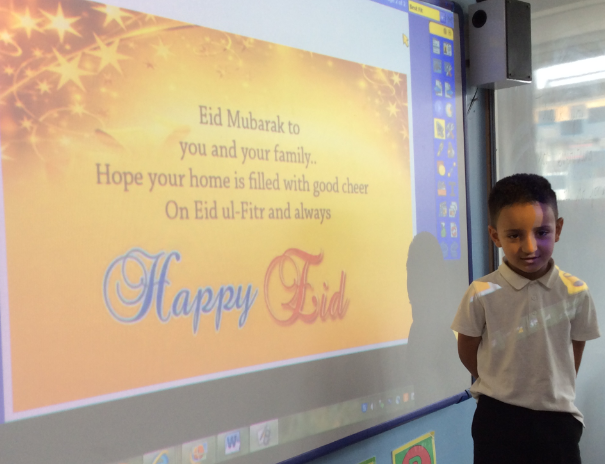 Awis even received a special gift at school, which he was delighted with.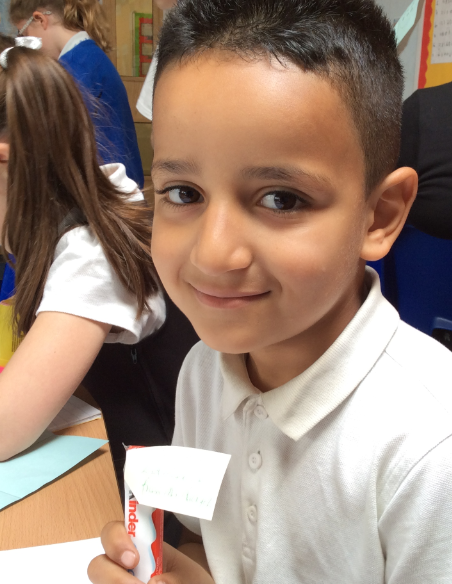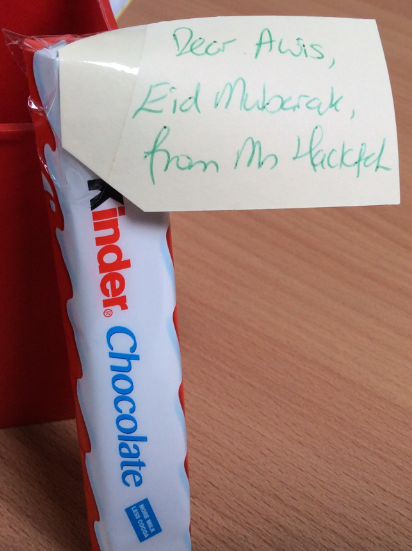 Founders Day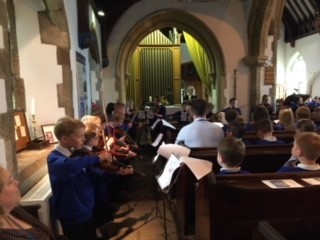 What a wonderful Founder's Day – it is so special for the community to come together to celebrate Stanford School's birthday! Thanks you to Mr Lingard and Mrs Brumfield for supporting the assembly in the morning and to Rev Pam for leading the Church service at St Margaret's. Our pupils spoke about the special heritage of our school, their reflections of Stanford and their hopes for the future. We were so proud of the singing and viola group. The high tea was also beautiful with over 60 guests enjoying the day.