Geography
Intent:
The Geography curriculum at Stanford School is unique. It is broad and balanced with a breadth of engaging opportunities. We want to enable children to be secure in their geographical knowledge, as well as having an awareness of being global citizens and an understanding of how we can take better care of our planet by identifying current issues linked to climate change.
Implementation:
The Geography curriculum is purposeful and relevant to the pupils. The knowledge and skills pupils acquire, build on their previous learning, allowing them to transfer key skills, knowledge and concepts to their long-term memories. Geography is carefully planned and sequenced in order to promote progression and development of key skills as children advance through our school.
We focus on learning about human and physical geographical features, introducing children to a wealth of new vocabulary and concepts through a range of meaningful, engaging and relevant contexts. We also encourage enquiry-based learning and use of cross-curricular maths and writing skills through promoting field work as an essential part of geography.
In addition to this, we believe it is important that children are suitably equipped to be able to use and analyse a range of different maps and have secure place knowledge.
In each year group, children focus on important global issues, through their geography, SMSC, RE, science and English lessons, as well as during assemblies and through fundraising.
Impact:
We are proud of the achievements of our pupils in Geography. Our pupils fluently apply their skills and knowledge within Geography and make connections to their existing knowledge and to other curriculum areas. The impact of the children's learning in geography can be measured not only in their cross-curricular topic work, but also through our outdoor learning and application of language and knowledge in writing and reading lessons.
Year 3 - Being a geographer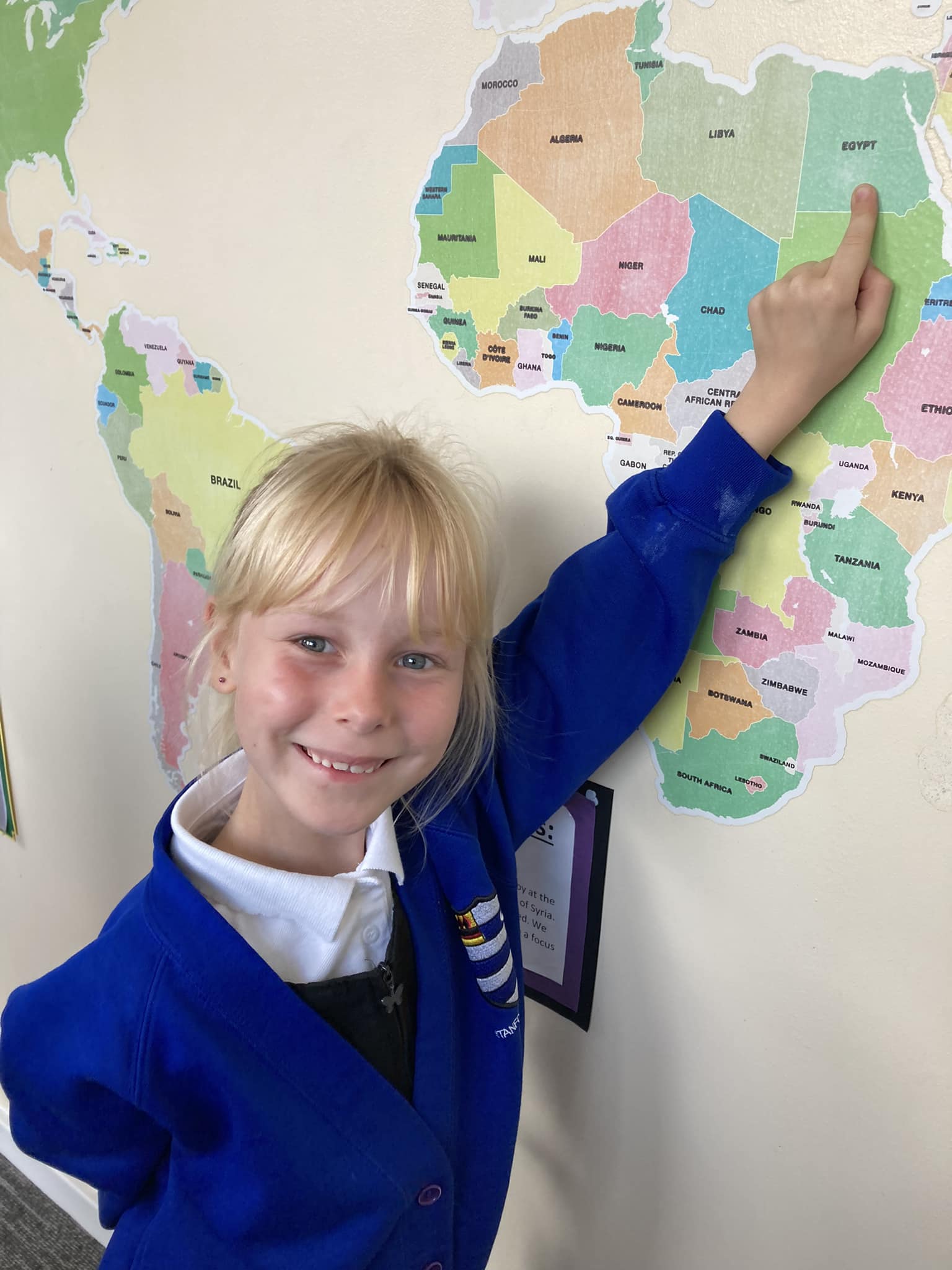 We were set the task to find Egypt on a world map. We have a huge map on display in our corridor which the children loved looking at. First we named the continents, then we looked for Egypt. We found out that it is in Africa.
Year 1s are Geographers
Today we have been learning how Geographers use aerial photos and maps to locate places. We became Geographers and located our school, some roads, houses, fields, trees and the church on maps and photos of Laceby. We learnt some new vocabulary as well:
locate which means to find
Aerial which means from up above
We had great fun using new skills. Look at our photos. Next week we plan to do some fieldwork and find different houses in Laceby.
Ordnance Survey Map Skills
In our Geography lessons this week, we have been enhancing our map reading skills by looking at an Ordnance Survey map of North East Lincolnshire.
We cross-referenced against the OS symbol key to identify landmarks in our local area of Laceby. It was great fun to try to find different areas on the map and to calculate the distance using the scale!
J - I can't believe how detailed this map is, it's helped me to see where different places are and how far away from each other they are.
L - I really enjoyed looking at the real map and not just on google. I've never seen a paper map before and didn't understand what the symbols and diagrams meant before today!
A - I recognised seeing some of the symbols on road signs, I didn't realise there were so many. It's been really interesting to see what the whole of Grimsby looks like.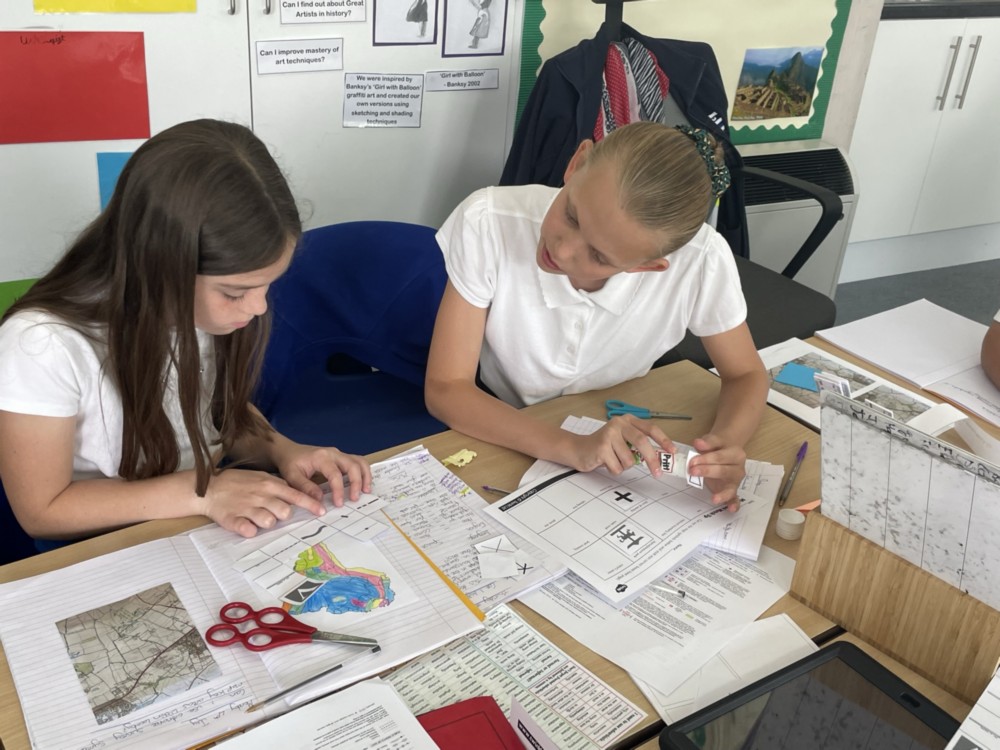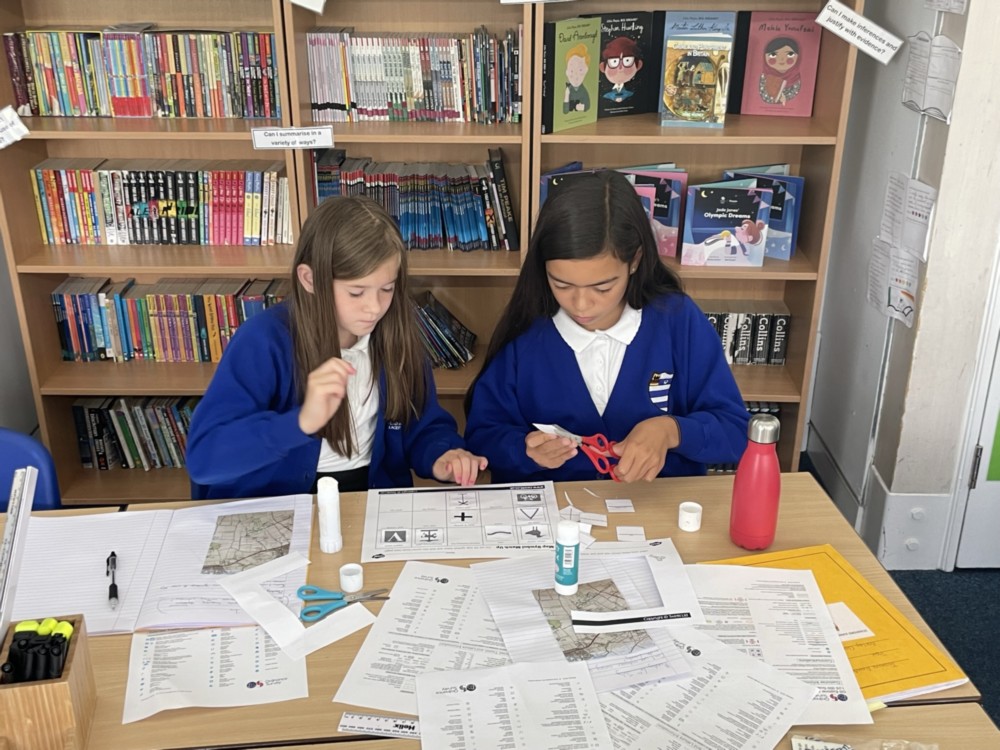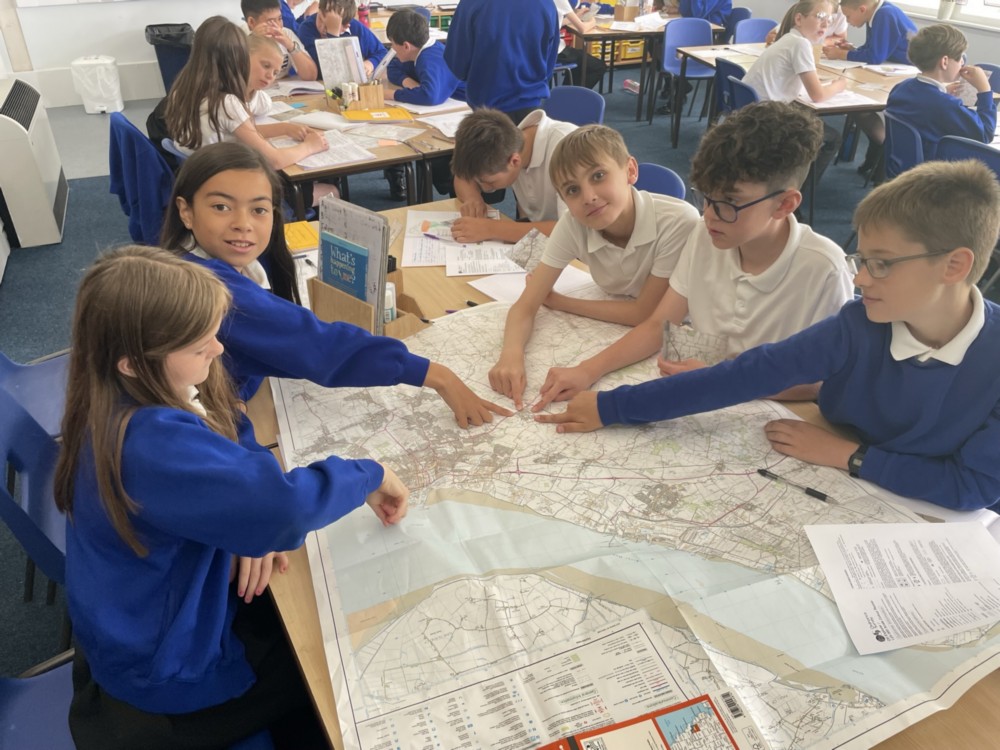 Juniper Class- North America 🇺🇸
In Geography we were locating the 22 countries that make up North America. We used a range of resources, from atlases, globe and IPads to locate them successfully. We then created a kind map to help us remember
Year 3- Can I find Italy on a world map and identify its different regions?
As we are learning about the Romans we are also finding out about Italy .
The children thought it was funny as the country looks like a boot. They labelled the different countries surrounding Italy then identified the Italian regions by using a colour coordinated key.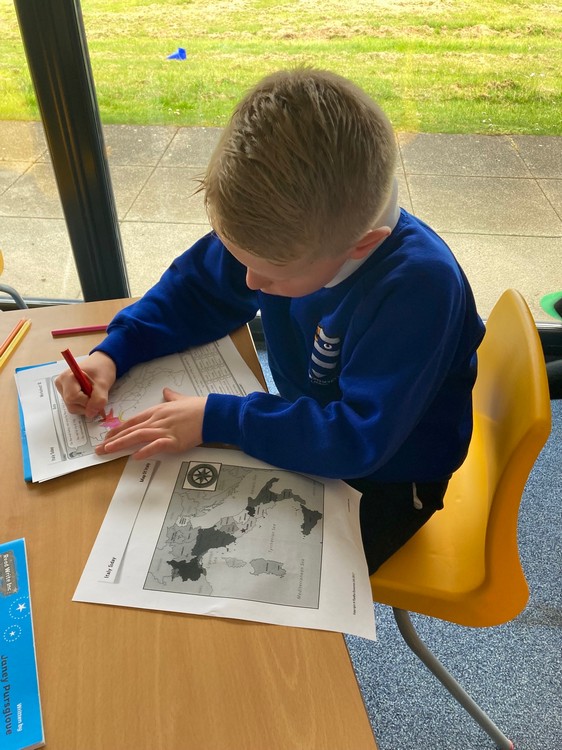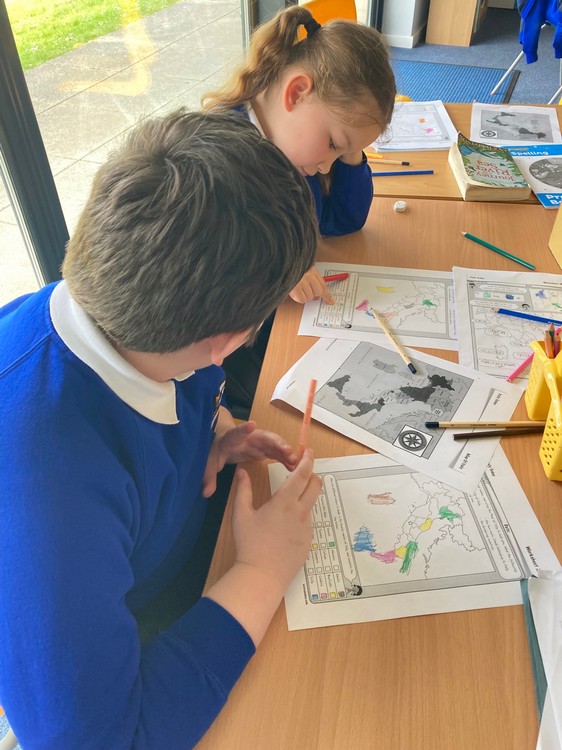 Exploring Scandinavia 🇳🇴🇸🇪🇩🇰
In Juniper class we have been using a world atlas to find out which countries make up Scandinavia and the cities, seas etc that are around these countries.
The Boy at the Back of the Class
In Willow class we have been following the story from a wonderful book, called 'The Boy at the Back of the Class', by the author Onjali Q. Rauf. The book tells the story of a young boy called Ahmet, who has travelled as a refugee from Syria to the United Kingdom. We have also compared this story to the book 'The Journey' by Francesca Sanna, which is also a tale about refugees.
From these books, we have produced a lot of purposeful and creative writing. This has included writing letters to politicians to ask for more help to be provided for refugees in crisis. We have also used lots of strategies to add description to our writing, including exploring some exotic fruits (based on some fabulous description of pomegranates in the book).
In addition to this we have completed some comparison work about the UK and Syria in our geography lessons. Learning about refugees through these stories has taught us important skills of empathy and understanding other people.
Map and Atlas Skills
Our Geography topic this term is Ancient Greeks. We have been using maps and atlases to discover and explore the physical geography of Greece and comparing it to the physical geography of the UK.
We have enjoyed learning about how the terrain can be portrayed in different maps, such as physical, climatic and topographic.
Spirited Arts
Year 5 have been creating some art for the Spirited Arts competition. This is an annual competition by National Association of Teachers of RE and this year's theme is 'God's Good Earth'.
Children were challenged with creating an environmentally-aware piece of art, linked to their feelings about climate change and nature.
Welcome to the rainforest
As we are learning about the Maya culture and rainforests we have built a fantastic immersive welcome to excite the children and let them 'step into' this wonderful environment. The children have been busy creating art and writing poems to show how talented we are. Doesn't it look wonderful??
Can I explain how land is used in settlements?
Today we have been looking at how land is used within settlements. We discovered that land can be used for different purposes: business, retail, industry; leisure, housing & agriculture. We decided to take a closer look at our village so we used Google Maps to have a tour of our community. After that we looked at a map of the village and colour coded our village map to show how the land has been used. The children were really excited to look at their homes from an aerial view. We could tell that most of the area is used for housing in Laceby.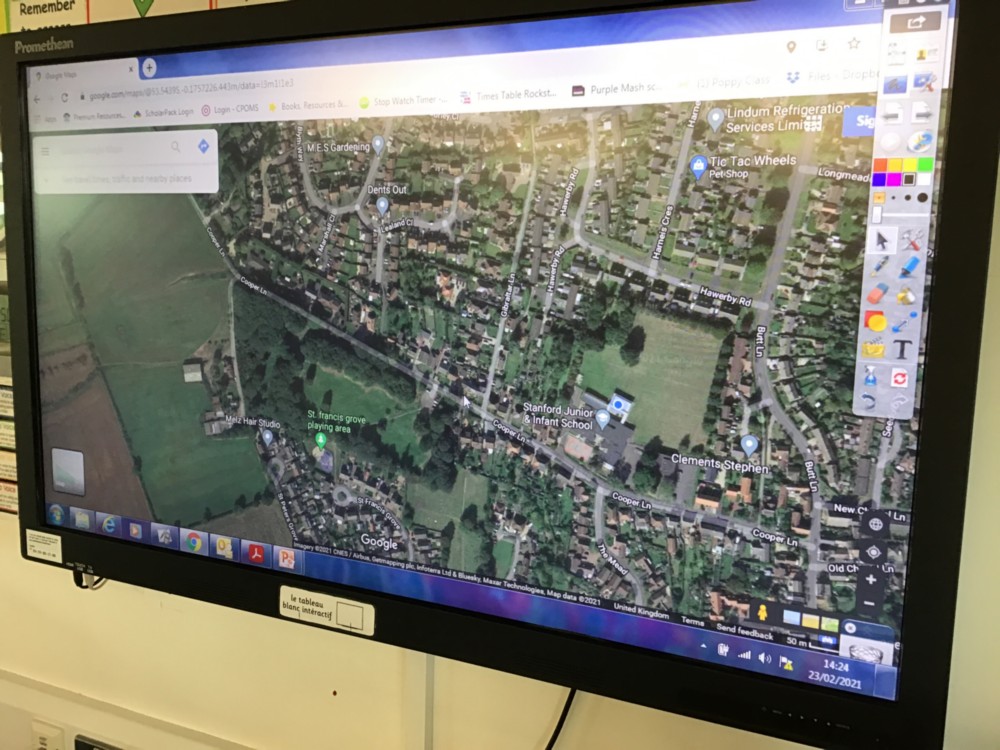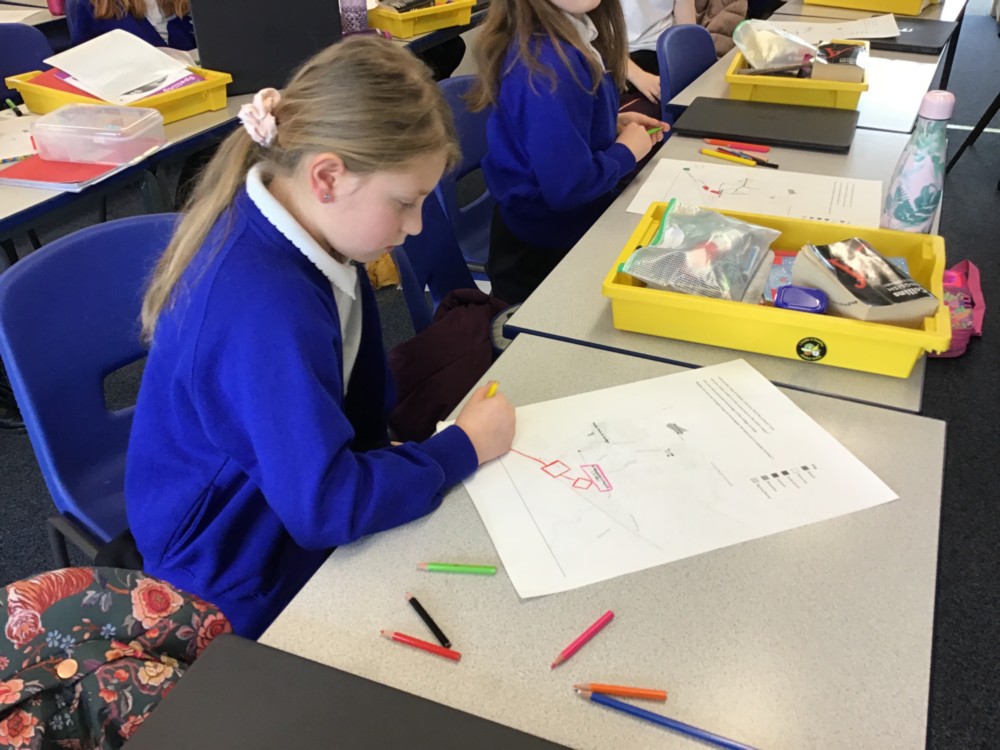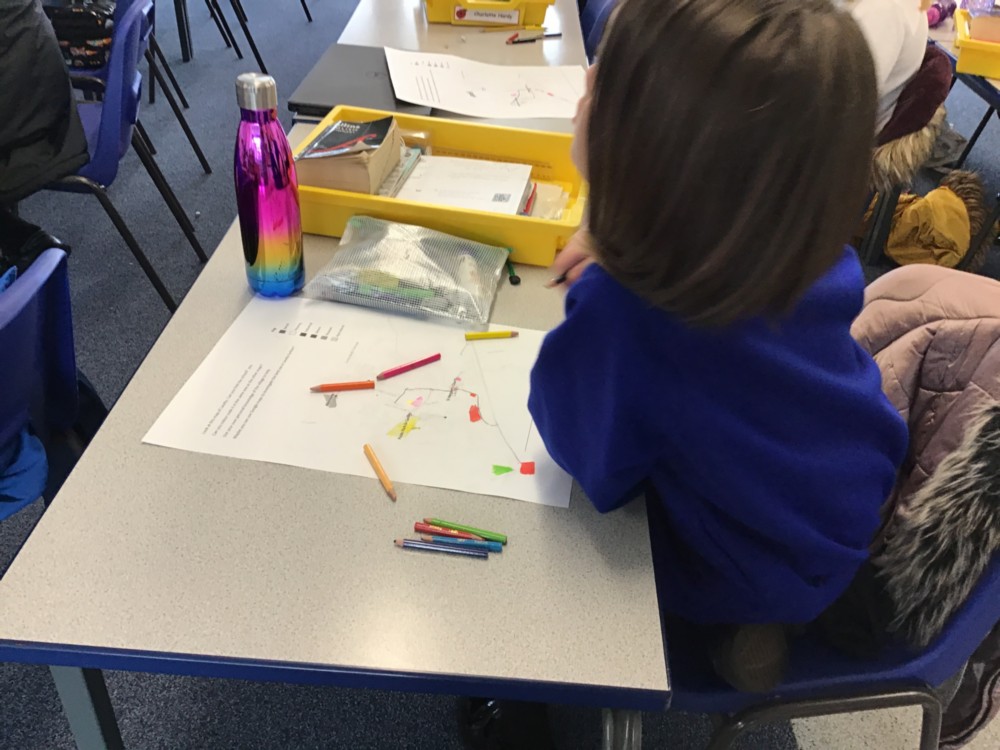 Juniper's learning in Geography
In Geography our theme has been the UK. We used an atlas to identify which countries make up the Uk and the major cities. We used the eight compass points to describe the location of the countries and cities of the UK. We also identified the seas and Oceans that surround the UK and the rivers.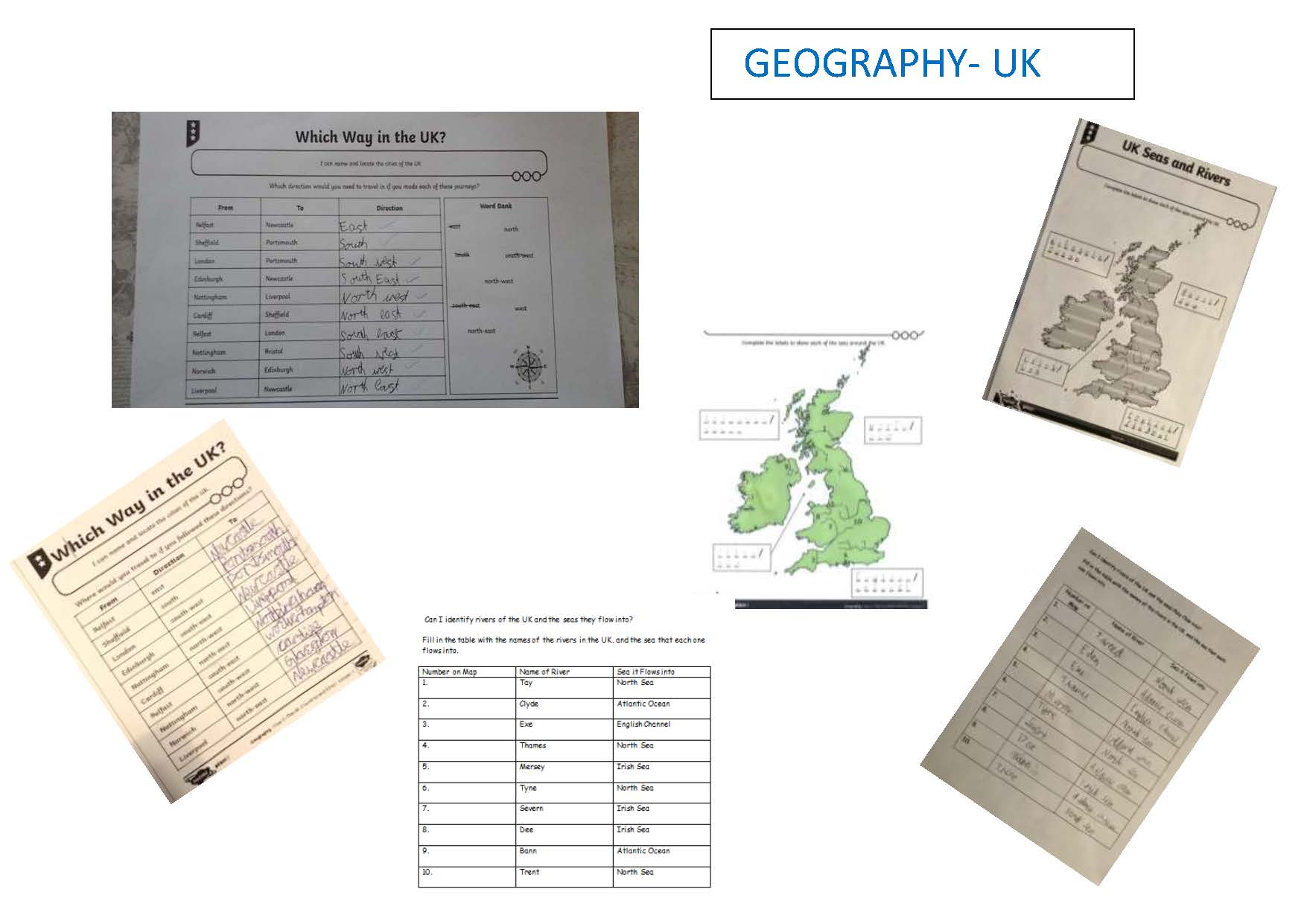 I wonder… What can we do to make a difference?
One million species of animal will be extinct in the next 100 years if we don't act now!
Barley class recorded their thoughts on this important topic.
The Water Cycle – Rain in a bag.
In science have been looking at how water changes state through freezing, melting, evaporation & condensation, We applied this knowledge to the world in general and looked at how water goes through these processes in the water cycle.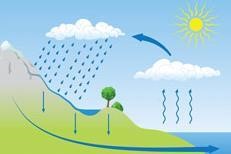 To show this process in the classroom we made 'Rain in a bag'. We labelled a bag with the processes and put some coloured water in the bottom of the bag then we taped it to the window. Each child was given their own bag of 'rain' so they can observe the science at home.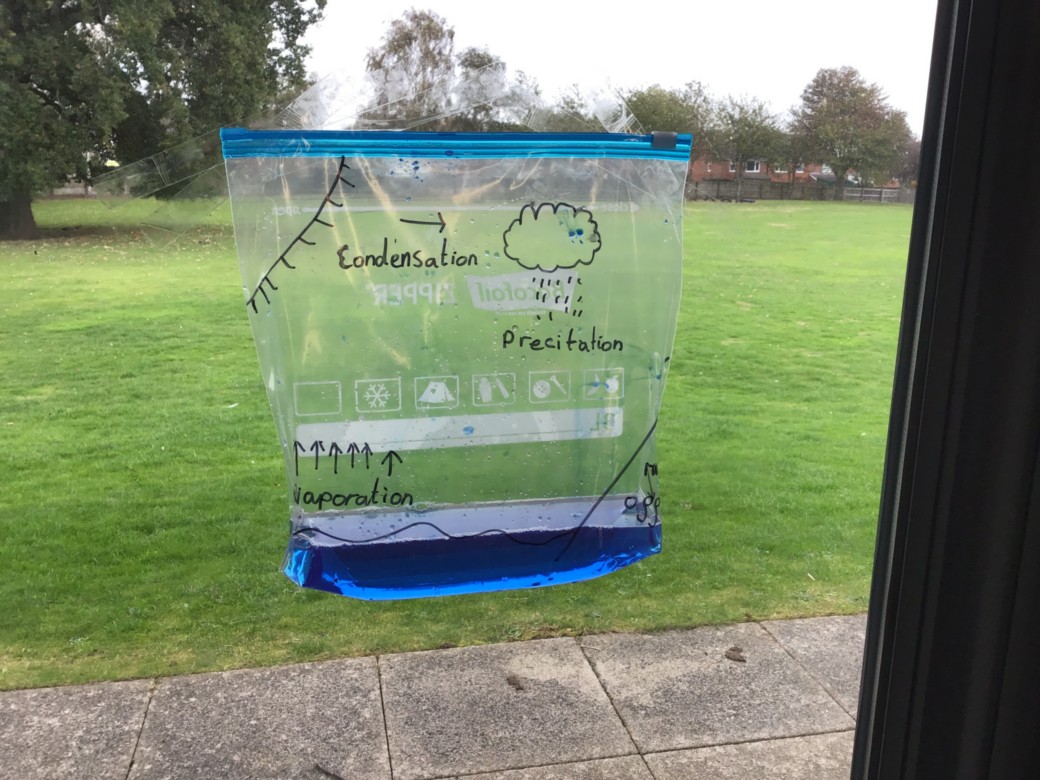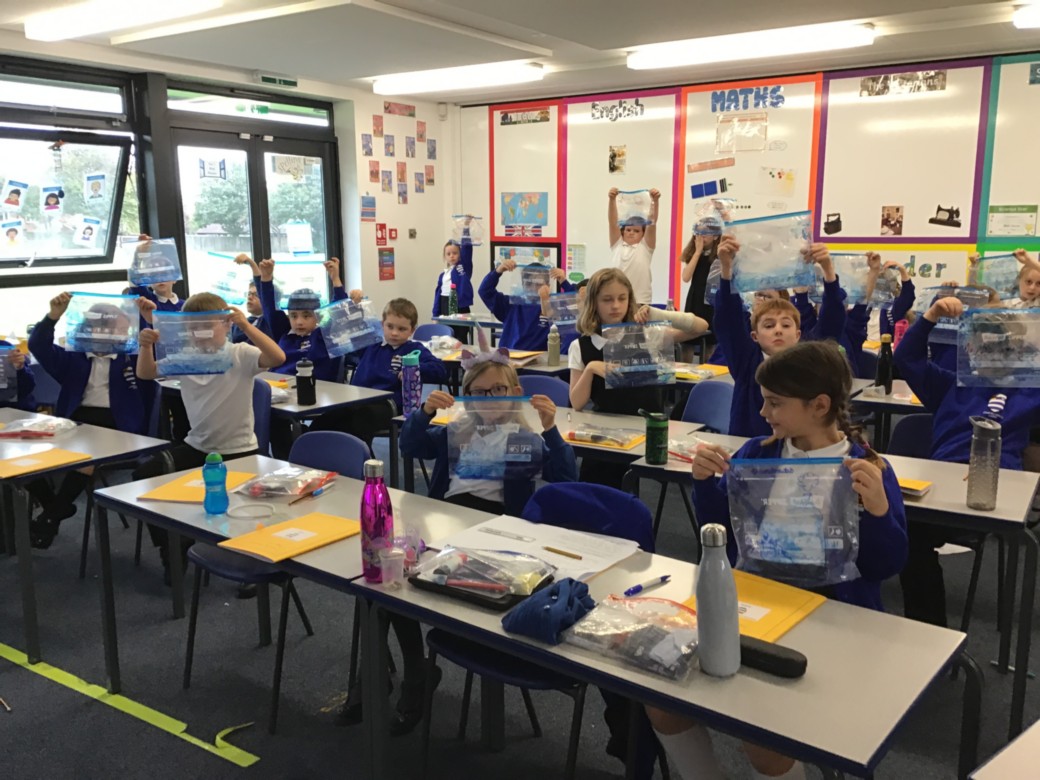 Finding Out All About The World
The Sunflowers have been learning all about the seven continents of the world. They looked at globes and atlases and enjoyed researching lots of interesting facts.
T- We enjoy singing this song, it helps us remember all the continents.
A- The video shows you where all the continents are.
J- I'm getting better at finding all the continents on maps.
LQ: Can I recognise how things change?
LQ: Can I add features to my map?
In preparation for our teddy bear's picnic tomorrow, Seedlings class have been busy baking teddy bear biscuits inspired by our toys themed work. Children counted the number of spoons, measured the ingredients and explored the mixture both before and after they had been cooked. We have also drawn maps that we will follow to help us find our way there. Children learned about the different features on a map, such as a path, bridge, stream and woods. All we need now are our wellies and teddy bears!
Reduce, Reuse, Recycle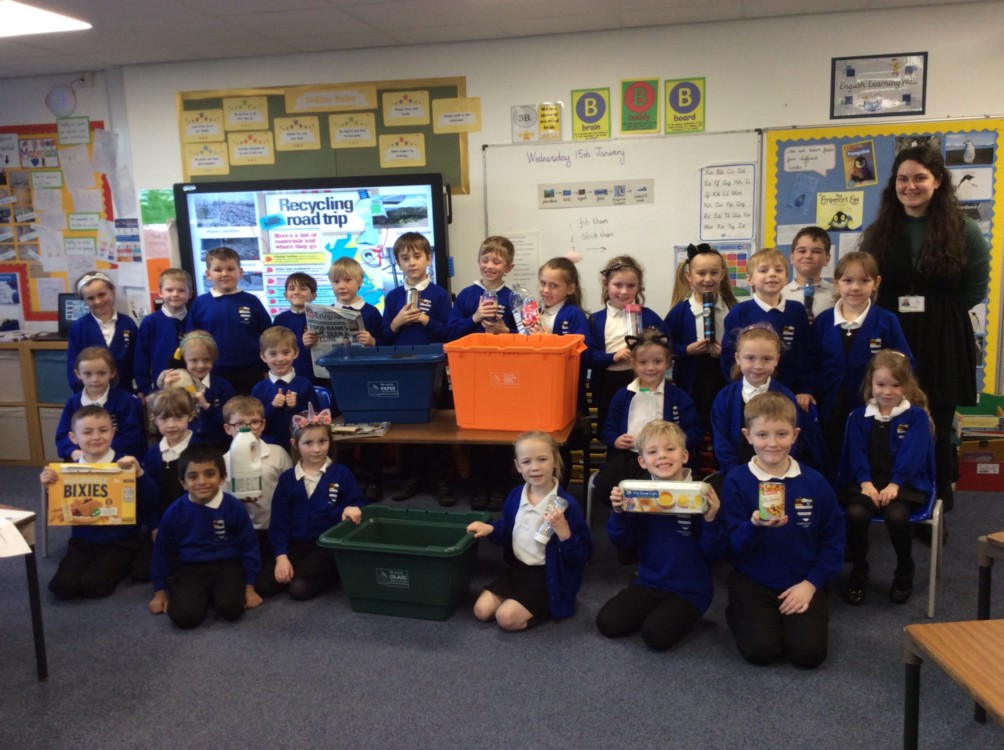 Today we have had a visitor from North East Lincolnshire County Council to show us how to use our bins properly at home.
Jenny showed us how to 'wash and squash' our plastic bottles before putting them in our orange boxes. She also showed us on a map where all our recycling goes.
We are doing a competition to design posters for the new bins around Laceby. So keep watching out for the winning posters.