Pupil Voice
Pupil voice at Stanford means a whole-school commitment to listening to the views, wishes and experiences of all of our pupils. It places value on what children tell school staff about their experiences.
Pupils are provided with meaningful opportunities to share their experiences, views and hopes about their school and know that it is safe and that it is important for them to express their views on what happens at school. Through our regular meetings and class discussions, pupils know that what they say is valued and will be listened to and considered.
Meet our Head Pupils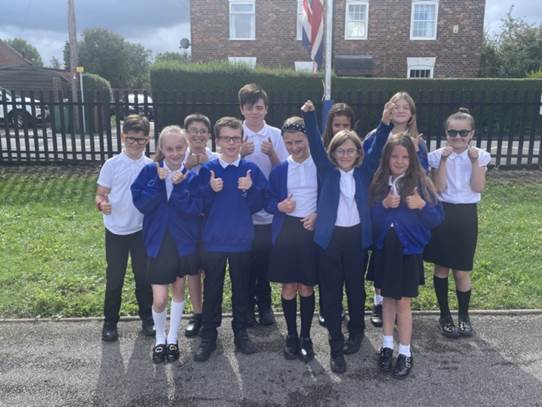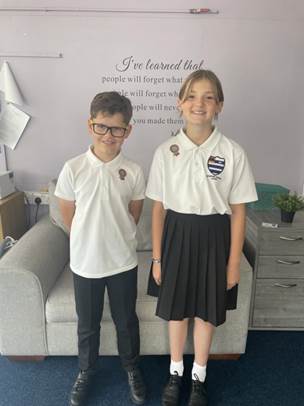 ---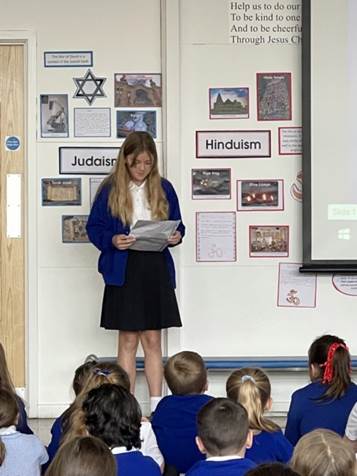 Hello, if you don't know already my name is 'Year 6 Pupil' and I am 10 years old. And here are some reasons why I would make a good head pupil.
Firstly, I am very sensible and caring and will always be there for you if you need help. I feel like I always set a good example and I am a good role model. It's very important that we all enjoy our time at school, so therefore any ideas you may have to improve your time at Stanford please let me know or come have a chat.
I am very athletic and really love playing football and I love running. I would really like to try and organise an athletics/ running club at Stanford.
I absolutely adore animals and I think it would be an amazing idea to have a school pet, for example a bunny rabbit or a hamster.
I also think it would be a great idea to have a therapy dog come into the school once a week to have reading sessions with small groups of children.
And finally, it is important to think about our wellbeing, so another idea I had was maybe introducing something like Well-being Wednesday once a month where we can talk about our feelings and do fun mindfulness activities whilst also making sure we have time for outdoor activities as well, such as brain gym, sensory or Yoga.
Thank you so much for listening and enjoy the rest of your day!
Hi I'm 'Year 6 Pupil' (wave), I'm not the best at speeches but will try my best now to tell you why I'd like to be your Head Pupil.
I would like you all in the school to work together and be the best you can be.
I have a younger brother so have learned to be patient, kind and a good listener. Over the past six years I have made good friends here at Stanford.
Things that I would like to happen if you choose me as head pupil are:
'Drop in' Wednesdays for pupils who would like any help or a friend to talk to.
'Dress down Friday' All pupils, even teachers and other staff (if they want) to wear their own jumpers on the last Friday of each month.
'The Great Stanford Bake Off' All classes bake until the last class is left in the competition- the winning class bake against Mrs Hackfath to see who the Stanford Champion baker is!
These are just some ideas, but if you vote for me, we will be able to do some even more fun activities!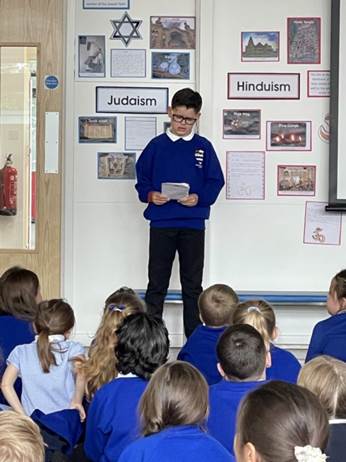 ---
Pupil Voice Meetings
Our pupils meet regularly to discuss important matters that will impact on our pupils at Stanford. Each meeting has a focus point, which classes discuss before the meeting, the Pupil Voice Representatives are then democratically selected in the classrooms to attend the meeting and share the ideas discussed in the classroom.
Since September, our meetings have been to discuss upcoming Autumn Term events - Halloween Disco, Healthy Tuck Shop, After-School Clubs and charity events we would like to support this term.
Our upcoming focus is on how we can help to further embed and enhance our understanding of British Values and also the importance of The Equality Act and protected characteristics.
Please see our meeting minutes for outcomes and action points from our meetings.
Y6 Roles and Responsibilities
Our superb Y6 pupils have the wonderful responsibility of also being our school Prefects. This role enables pupils to contribute to the Stanford community, support and coach their peers and also put their ideas into action!
Here are some of the roles that our Prefects have;
Pupil Voice Secretaries
Assembly Monitors
Computer Monitors
Assembly Buddies
Reading Challenge
Spelling Challenge
Polite Points
Team Points
Team Captains
Pupil Initiatives
Pupil Voice is very important to us at Stanford School. This wonderful group of Year 5 pupils came up with a plan to make our golden time even better! They presented their ideas in our recent Pupil Voice meeting with Miss Purshouse 🌟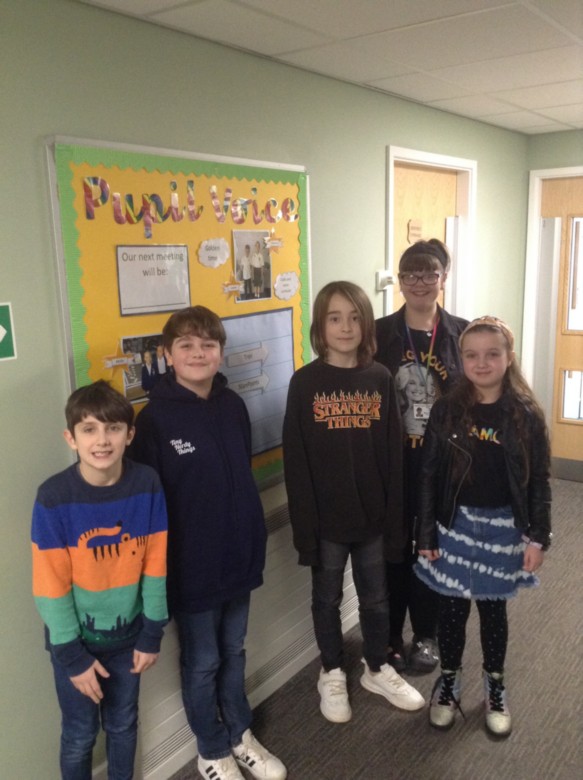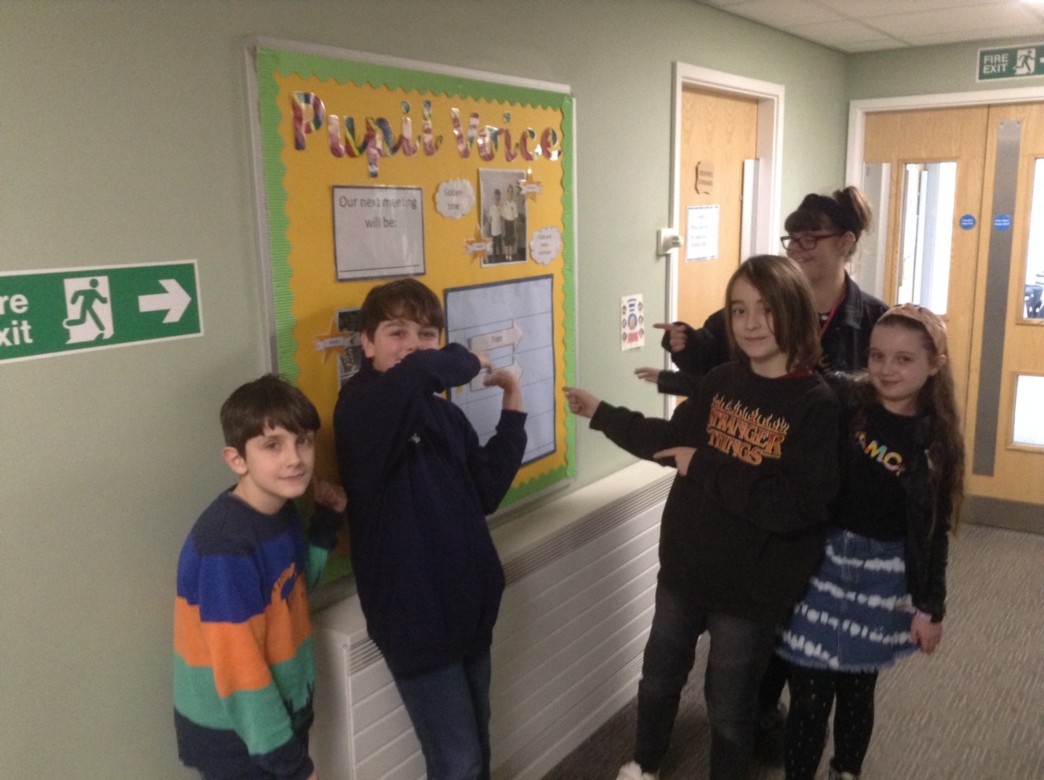 Pupil Voice - Charity Fundraisers
During our Pupil Voice meetings, we decided, as a school, to help to raise money and awareness for numerous local and worldwide charity events throughout the year.
Harbour Place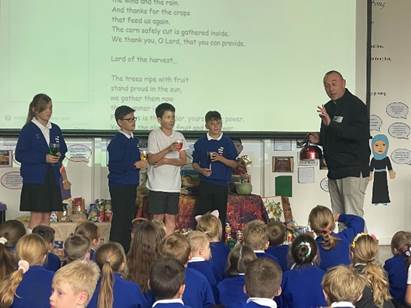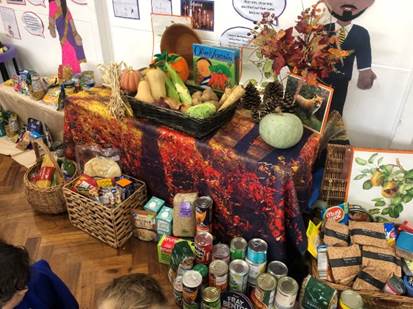 As part of our Harvest Celebration, pupil voice decided we would like to support Harbour Place again this year. There were lots of donations from the pupils and families.
---
MacMillan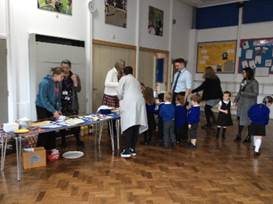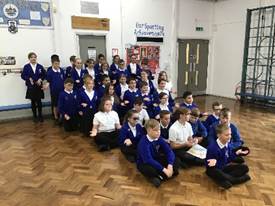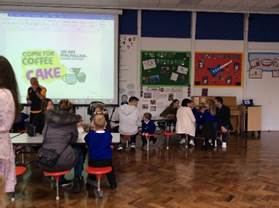 Our annual Macmillan coffee morning is always a huge success! This year, each class performed a class piece – a poem, song or shared some artwork, linked to their learning in classrooms. Parents and families were invited to see the performances and have a coffee and cake, too! We raised a wonderful £420.38 for Macmillan Cancer Research.
---
Afghan Aid

As part of our Children's Mental Health Week (which was on Friday 4th February), we are really proud that with your generous donations we have raised an amazing £146.69!
With this money, we decided that we would like to donate to Aghan Aid, to help the families that have been devastated by the recent events. The amount we have donated is going to enable a family to have a waterproof shelter to live in and 40 apple trees to plant – this will support the family not only with food, but also financially.
---
Ukraine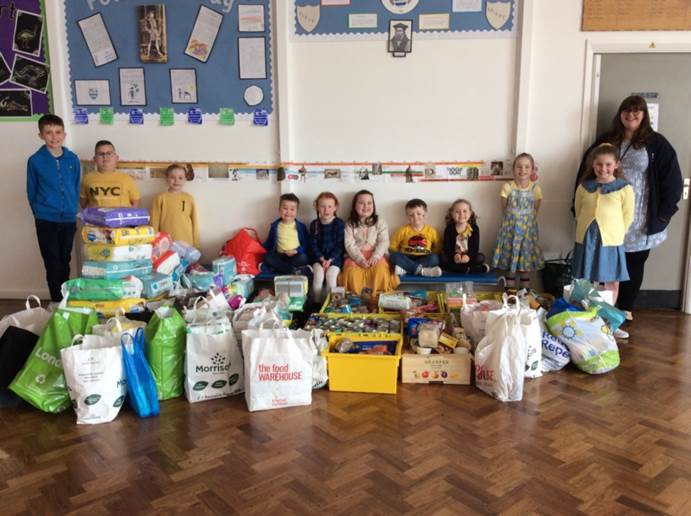 Pupils felt we needed to help and support the crisis in Ukraine in any way that we could, so we asked for donations of food, toiletries, clothing and other essentials.
---
Children in Need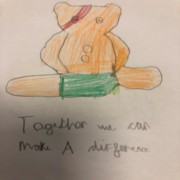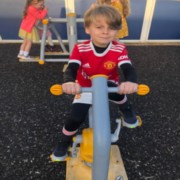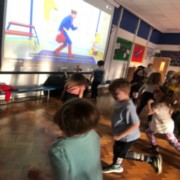 Pupils chose to have a non-uniform day, take part in the Joe Wicks work out and a Dr Ranj wellbeing workshop. There was a suggested donation of £1 per pupil and £258.85 was raised.
---
T4U Shoebox Appeal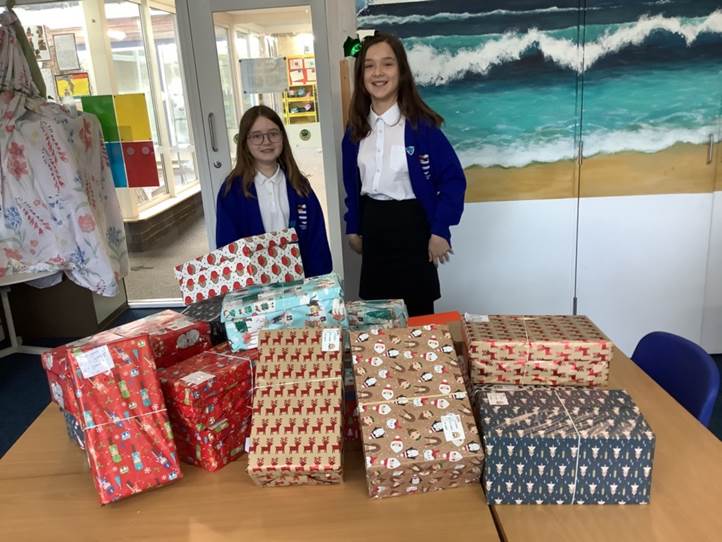 Two of our Y6 pupils asked their peers if they would like to take part in the T4U Shoebox Appeal. Pupil Voice unanimously said yes! In total, we created 46 shoeboxes to send to children in Romania.
---
Royal British Legion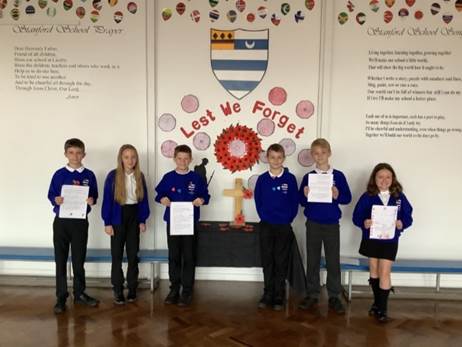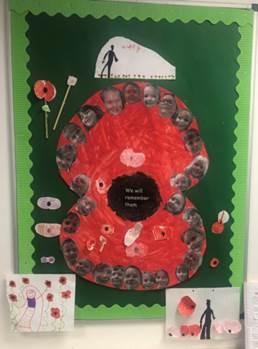 Each year we support the Royal British Legion, including a whole school project (this year we wrote poetry and artwork). Year 6 pupils also lead a whole school assembly as well as selling merchandise to help raise money to support soldiers and veterans.