English
Can I create a freeze frame to depict a scene from a piece of text?
In Poppy class we are reading 'The Street Child' by Berlie Doherty. Jim (the street child) and his family are living in a room and their mother is sick and is near to death. Their landlord arrives to collect his rent but he is furious when he realises that have spent their last shilling on food. He is so angry that he tells the family to leave immediately. It is snowy outside and they have nowhere to go. What will they do and how will they survive?
After each group depicted their scene the class talked about how the groups had effectively shown their emotions through their bodies alone.
Can I create and perform a group poem?
The children are studying 'Escape from Pompeii' where the people of Pompeii were so used to earthquakes they used to sing rhymes about them before they knew how much danger they were in.
The children used a thesaurus to find different synonyms for the word shake. They then used these words to create their own poems in the style of the book.
Each child within the group had to give their own ideas to produce their collaborative work.
Can I improve my spelling?
The Sunflowers are enjoying practising their spelling patterns outside.
FM- It was really good fun to write with chalk.
SS- It was unusual because we used pink chalk.
PB- There's loads of space on the playground to write loads of real and alien words.
CR- It helped me practise my spelling.
Reading Collaboration: Year 1 and Seedlings Can I enjoy reading with a partner?
Every week, the children have enjoyed sharing books and reading with a new friend.
OB- I like it because I get to make new friends in Seedlings.
JM- I like to see what the Year 1's are reading.
HN- It helps me practice my reading.
CP- It's good to join the classes together.
HM- I like doing it: it's fun.
EH- I like helping other people learn to read.
Reading Collaboration
Year 4 and Year 2 have been enjoying some reading collaboration work this term.
LQ: Can I read and listen to stories?
Working collaboratively, children from Year 6 and Seedlings class joined together to develop reading and build social skills.
Reading Collaboration
At Stanford we promote a love for reading! Year 5 have teamed up with Year 6 and Year 3 recently to listen to each other read and discuss our favourite books.
We also shared our class novel 'The 1,000 Year Old Boy' and as a class discussed what we predict might happen next...
World Book Day
Year 6 had a wonderful World Book Day, dressing up as their favourite literary characters and designing spoons for a competition.
Children in Key Stage 2 took part in several activities across the different classrooms. In Barley class, the activity was focused on 'Fantastic Beasts', where the children created their own beasts and wrote descriptions about them.
LQ: Can I listen to others about the role of a librarian?
Seedlings children visited Stanford Library to learn about the role of a librarian and the parts of a book such as the title, author, illustrator and blurb. We listened to a story read by Mrs Wink and then borrowed some books to take back to our class. Of course we had to scan the books and stamp them with the date on which to return the book first!
Thank you to Mrs Wink and Mrs Brumfield our librarians.
Can you visit the library this Tuesday or Thursday?
Can I develop understanding of a non-fictional text and timeline using freeze frame?
"The Pebble in my Pocket" describes the journey of a pebble from lava, at the beginning of the world, until modern times. The children were given different time periods throughout the prehistoric period and were asked to create a freeze frame to show how the different prehistoric creatures have interacted with the pebble throughout this time.
Community Thank You/ Author of the Term
This term the school are focusing on the work of Michael Rosen, a fantastically, funny poet. Each Class was asked to recite a poem at the 'Community Thank You' afternoon, where we take the opportunity to thank members of the community who help out at the school in various ways.
Poppy class chose a poem called 'Fast Food', Everyone was impressed with how we had remembered such a long poem.
We hope you enjoy it!!
Visit from Matt Goodfellow, an inspirational poet
We were really lucky to have a poet come to school to share his work.
He spoke to us about why he decided to be a poet and where he gets his inspiration from. He was really funny and we had a lot of fun joining in. After that he went into the classrooms and helped us to write poems.
---
Can I interpret a piece of text through an image?
The children listened to a piece of text and thought about the words which painted images in their minds. They read the text and highlighted descriptive phrases and then used these phrases to create a picture of a volcano with one half erupting and the other showing the aftermath. They then annotated their drawings with the phrases that had inspired them.
Can I develop pleasure in learning rhymes and poems, and begin to recite some by heart?
The Sunflowers enjoyed meeting the author Matt Goodfellow today who shared his love for writing poetry with the children.
OL: The poems were so funny.
EH: Matt showed us actions and we joined in.
OB: Matt moved in funny ways. He changed his voice to a deep voice, a whisper and a funny voice.
LA: He told funny stories about his family.
CR: My favourite poem was The Zany Zoo!
Matt worked with the class and together they wrote this wonderful poem:
We Play Outside by Sunflower Class
We are superheroes
When we play outside
We climb on the trim trail
When we play outside
We gallop like horses
When we play outside
We spin all around
When we play outside
We're dinosaur babies
When we play outside
When We Play Outside!
Freeze Frames
In English we are reading "The Ice Palace". We worked in groups to explore how the villagers feelings, thoughts and actions changed between Winter and Summer. We created Freeze frames to capture these.
L.Q: Can I 'Fred Talk' and blend these words?
Children have learnt lots of sounds and are beginning to learn how to use these sounds to read some simple words.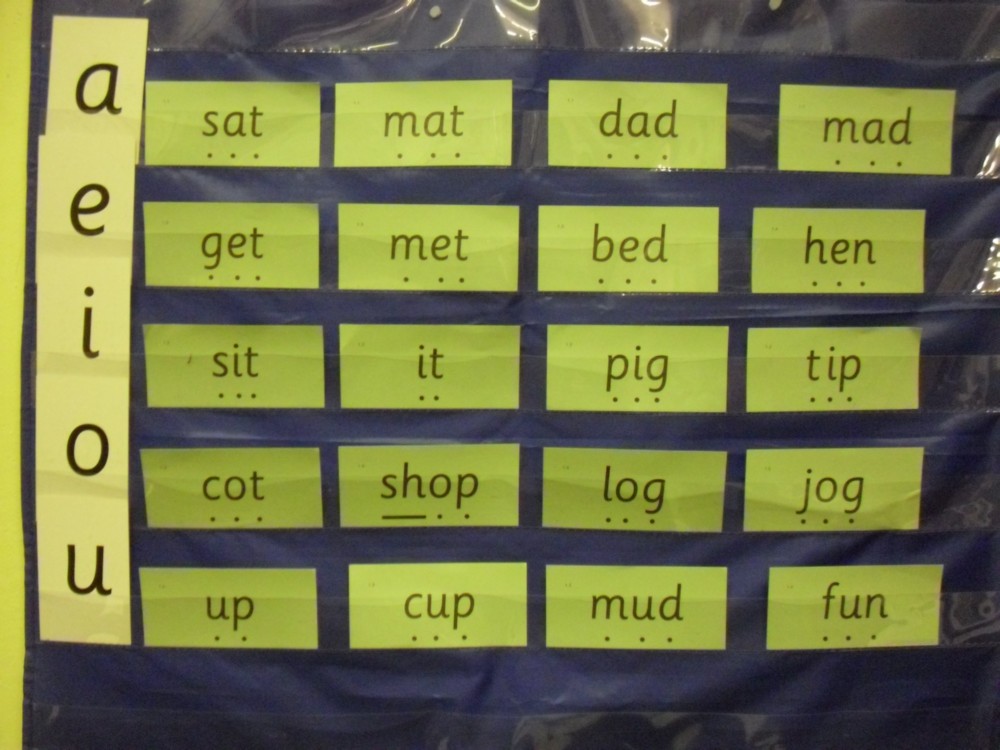 Can we write a class poem?
The Sunflowers have been enjoying reading lots of stories from Africa this term. They have learnt lots of interesting facts about the different kinds of animals that live on the Savannah.
They are currently enjoying a new story called 'One Day On Our Blue Planet... In The Savannah' by Ella Bailey and it was this story that inspired them to write this special whole class poem called 'Daytime in the Savannah.'
Well done to everyone for sharing their thoughts and ideas. Well done to E for writing the poem beautifully and well done to T for performing the poem so well!
LQ: Can I work together to share traditional stories?
This term Seedlings and Sunflower classes have joined together to share some traditional stories with each other. Children explored the characters in the 'Three Little Pigs', 'The Enormous Turnip', 'Little Red Riding Hood' and 'The Little Red Hen'. Children acted out their favourite part and thought about the moral in each story. Finally, we chose one story to retell to our partner.
"If Little Red Hen shares the bread, then the other animals might help to make it next time." C.J (Y1)
"I liked Little Red Riding Hood when she visited grandma. I like visiting my grandma." B.A (F)
"I think the hen should eat the bread on her own, she made it." C.P (F)
"She shouldn't share the bread because they haven't helped her" O.B (Y1)
"I liked working in different classrooms." F.R (F)
"I enjoyed The Enormous Turnip because it was about lots of people working together." L.S (Y1)
"I liked working with Seedlings class, I would like to make friends with them." T.B (Yr1)
Maths and Reading Workshop for Parents
On Friday 2nd November, a Maths and Reading workshop was held for parents. It was an interactive workshop where parents could learn about the different ways we learn.
In Maths pupils showcased the following:
TT Rockstars- our online times table game where pupils work against the clock to complete times table questions

Numicon- our multi sensory resource used in all classes from FS through to Y6

Purple Mash- our online home learning site where pupils can play a wide variety of math games
www.purplemash.co.uk

CPA- Concrete, Pictorial and Abstract methods we use, linked to our calculation policy
- Calculations- Pupils had created a variety of videos explaining to others, how we solve calculations in different year groups. We also shared our calculation policy and how this links in with CPA methods
In Reading we showcased the following:
Cracking Comprehension- the scheme we use in our reading comprehension lessons

Reading Response- Showcasing our work in Reading

Reading in Topic- cross curricular links to reading in school

Reading Club- our love for reading in school, through an organised reading club, ran by Year 6 pupils
The pupils were brilliant in showcasing what we do at Stanford.
Please find all documents on our Math and English Page.
Positive comments were received by parents and carers:
LQ: Can I enjoy a wide range of books?
Children have been busy enjoying books in our new literacy lodge and the class reading area. Which books do you like and why?
C.P: I like Star Wars books, the one that looks like bears called Chewbacca. I like bear books too.
A.B: I like butterfly books because they can fly and their pretty colours.
J.M: I like looking at books about aliens because I like aliens, they live on the moon.
A.C: - I like books about princesses because they have pretty dresses like Cinderella.
English/reading collaboration
Year 2 and Seedlings yellow class sharing books in Literacy Lodge
Reading in the Sunshine
Everyone enjoying a good book in the sunshine! Thank you to our Reader Leader Lunchtime Club helpers.
Can I take part in a class debate?
'The Egyptian Cinderella' is a version of the traditional tale Cinderella. In this version Rhodopis (Cinderella) was kidnapped as a child and sold as a slave in Egypt. An Egyptian God Horus steals her slipper and takes it to the pharaoh. He decides, as this is a gift from God Horus, he must marry the person who fits it. When he finds Rhodopis he falls in love with her and tells her that he is going to marry her.
We discussed the ending of the story. Whereas Cinderella gets her Prince Charming, Rhodopis has never met this man who is pharaoh and she is told she is going to marry him. She is not asked whether this is what she wants and is not given the opportunity to refuse.
The children were given slips of paper stating facts about the ending and Rhodopis' s future. The children had to decide whether these were good or bad for Rhodopis. When we looked at where we had placed them half of the facts about the ending showed it was a good thing for Rhodopis but these were balanced out by counter arguments about why Rhodopis could still be unhappy.
After this we took part in a debate to see whether Rhodopis actually did live happily ever after.