Science
LQ: Can I investigate how light enables us to see colours?
Barley class completed an experiment on how light enables us to see colours. We used different coloured Smarties and coloured overlays to investigate what happens to the colours when an overlay is placed over them.
Can I understand of particles move in different states of matter?
We acted out how particles moved differently in solids, liquids and gases.
Watch our video clips.
Can I find out which materials are waterproof?
Winnie the Pooh needed a new umbrella. So The Sunflowers tested lots of different materials to find out which material would be the most suitable to use to make him a new umbrella.
F- We put water on to lots of different kinds of materials to see which ones were waterproof.
O- I predicted that cardboard would be waterproof because it is thick and strong. The water took a while to soak through, so I was nearly right.
J- Plastic was waterproof because the water didn't soak through.
S- The water just sat on top of the plastic, so I thought that would be the best material for Winnie's umbrella.
P- It was funny testing Mrs. Brady's umbrella!
Edina Bulb project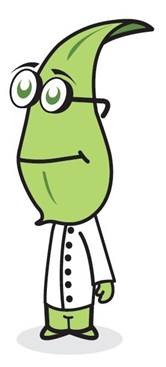 This is Professor Plant!
He works at Amgueddfa Cymru –National Museum Wales, in Cardiff.  He studies plants and nature in the botanical section of the museum.
Juniper class are helping him with an important nature investigation…
---
Today we planted our crocus and daffodil bulbs. We had to follow the instructions carefully so the experiment is fair. We will be monitoring the weather from November and recording it. We will send this data to Professor Plant. In the spring we will record when the bulbs flower.
Food Chains
While we were planting our bulbs we noticed we have some visitors to our allotment …. Caterpillars are loving our cabbages!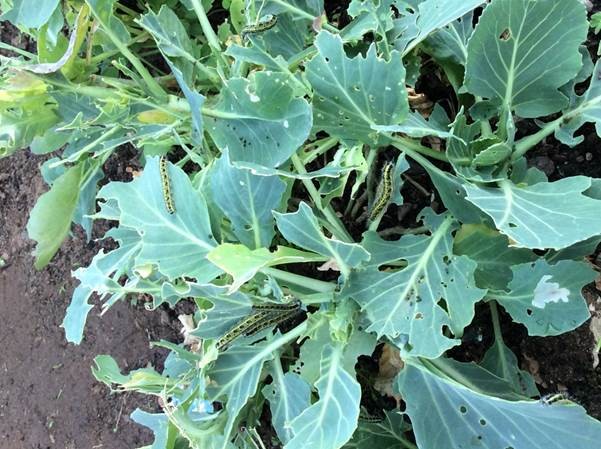 We will research what species they are.
Can I create a game using magnetism?
To finish off our investigations into magnetism the children looked at how magnets are used in everyday life. They were the set a challenge to use their knowledge of magnetism to create a game. They had lots of fun creating and playing them.
Can I explore Magnetic Poles?
In our learning we have looked at forces including magnetic forces. Today we looked at how magnets have poles called North and South. We investigated what happened when you put the different poles together and found out that if the poles are the same they will repel each other however if they are different they will attract each other.
We had lots of fun working together with magnets.
Can I investigate the strength of different magnets?
Today the children learnt that there were different types of magnets such as bar magnets, button magnets, horseshoe magnets and cylindrical magnets. We decided to investigate which magnets had the strongest magnetic field. We did this by trying to make a chain of paperclips held together by magnetism. First the children predicted which magnet would be the strongest. Most children automatically chose the largest magnet and were surprised to find that the size of the magnet did not indicate how strong it would be.
Can I sort magnetic and non-magnetic materials? – The Scrapyard challenge
We have been learning about magnetism and how magnets are used as a part of the recycling process to sort out metallic materials.
We tried to have a go at this ourselves. We had a bag of mystery objects and we had to sort them without looking in the bag or picking them up with our hands. The children were surprised as some things looked metallic but were actually plastic. We were also surprised to find that some coins were magnetic and others weren't. We looked at the types of coins and the dates that they were issued and we concluded that the method of making coins had changed over the years as some had magnetic cores and others didn't
Baking Bread
Following the story 'The Little Red Hen' and in preparation for our Harvest Festival we were inspired to make some bread.
Our hands and fingers were very busy kneading and rolling the dough. We looked at the ingredients needed and thought of lots of words to describe the dough including 'squidgy', 'soft' and 'stretchy' and how the bread changed once cooked.
Of course the best bit was eating our fresh bread and enjoying the delicious smell!
LQ: Can I explain how we see things and how light travels using a model and scientific language?
Barley class worked collaboratively with their peers to create a model, explaining how we see things and how light travels. They created a presentation explaining this using scientific vocabulary.
Can I investigate circuits and their components?
We were given pictures of different circuits. We used the equipment to investigate if the bulb would light. We learnt that you need a complete circuit in order for the bulb to light.
Can I investigate the effects of friction on different surfaces?
As a part of our learning in Science we have been looking at forces. We have learnt that forces act on objects such as pushing and pulling things. This week we have been leaning about the force called friction. Friction is a force that holds back the movement of a sliding object. You will find friction everywhere that objects come into contact with each other. The force acts in the opposite direction to the way an object wants to slide.
To help the children understand how brushing against something can slow things down we walked through a 'human' corridor. It was easy until everyone put their hands out and they brushed against us as we walked.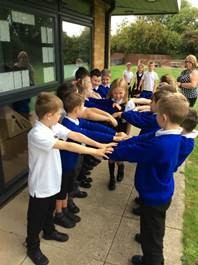 We then conducted an investigation to see how different surfaces and friction can affect the movement of a car. We used wood, bubble wrap, a towel, a carpet and sandpaper. The children felt the different surfaces and made a prediction about which surface would stop the car from moving by causing the most friction.
Look at how high the ramp got when testing the carpet before the car actually started to move!!!
We concluded that the carpet caused the most friction as it stopped the car from moving until the ramp was 80 cm high.
Recycling
This term our collaboration work with Sunflower and Seedlings class has been all about recycling. We first identified which things can be recycled around our classroom and at home. Then we sorted some pictures into the correct recycling boxes and bins. We listened to Chrissie from North East Lincs Council, who told us some interesting facts such as; When 1 can is recycled it gives enough electricity to power a TV for 4 hours! Finally, we made a poster to let others know all about recycling.
Pupil Voice
Can I identify parts of the circulatory system?
In Barley class, we have started to learn about the different parts of the circulatory system and how it functions. We have begun by focussing on the heart and the children enjoyed learning about how the valves of the heart work to pump both oxygenated and de-oxygenated blood. The morning's work culminated in some fantastic scientific diagrams of the heart.
LQ: Can I identify and name a variety of plants and animals in their habitats? Can I classify and sort these into different categories?
Poppy class used our outdoor learning area to learn about different habitats this lesson. We explored the outdoors to find a variety of plants and animals that live in this habitat and then discussed which category they would be in. We searched both in the woodland habitat and the pond habitat.
LQ: Can I explain the life processes and how these processes can tell us if something is living, dead or has never been alive?
Poppy class learnt about the life processes using MRS GREN! We then went outdoors to group different animals, plants and objects into different categories and had to give reasons why we thought they were in that particular group.
Liquids
Juniper class started their investigation on the effects different liquids have on our teeth. We have used five different liquids and will be monitoring the shell of the egg over 7 days. We will be recording our results and then explaining what we have found out, using scientific language about the teeth.
LQ: Can I learn about tooth decay and create an investigation to investigate the effects different liquids have on our teeth?
Juniper class have been busy learning about the teeth and tooth decay. We have started to plan an investigation on how different liquids affect our teeth using boiled eggs. Keep looking on our blog to see our investigation.
We also looked at the effects food has on our teeth if we do not brush them. We used toothbrushes to try to remove plaque that had built up on our teeth.
Can I identify the different parts of a flowering plant?
In science lessons we are now learning about plants. Today we recapped on the different parts of a plant: the flower, the stem, the leaves and the root, and what their role was. We then went to look more closely at the flowers. Miss Perrin brought in some daffodils and tulips for us to dissect and identify the different parts. It was really interesting seeing what is beneath the petals. Soon we will learn what the role of these different parts are.
LQ: Can I Identify and name parts of the human digestive system?
Juniper class were learning about the organs that make up the digestive system and what each organ's function was. We worked together to then construct the digestive system.
Investigating Sound
During our science morning this week we investigated Sound.
We explored how sounds are made because of vibrations.
We explored pitch.
We learnt that on a glockenspiel the smaller notes have a higher pitch.
We explored that the amount of water in the glass affects the sound. The more water the lower the note.
When we twanged elastic bands we noticed that the more stretched the band the higher the note. We connected this to the viola that we are learning in school.
Science Week: Bottle Rockets
During Science week, Mr Amos who is an Engineer came into school and did bottle rockets with Star Anise class. Each group planned their investigation considering the variables they would keep the same and those they would change. E.g the bar and the amount of water. Groups went outside and Mr Amos had brought in his rocket launcher. Each person in the group had a job. E.g timing the rocket, estimating the height of the rocket and filling the bottles with water. We collected our data and then worked out average times and what we had found out. It was fun.
By JAMES
Look carefully can you see the rocket in the sky they went very high and one even got stuck in the tree!!!!
Science Week: Can I describe my experiment?
Sunflower Class investigated an experiment called 'Plastic Milk.' They listed their equipment and ingredients and then made a prediction about what might happen.
James- I think the milk will stay the same, but the colour will change to yellow.
Isla- It might go frozen.
Harvey- It might go bubbly. During the experiment everyone observed closely, as milk was warmed, white vinegar and yellow food colouring were added.
Mollie- When we stirred it, it started to change. It looked like scrambled eggs.
Libby- I squeezed it through the sieve to get the liquid out.
Oliver- It was rubbery and squishy to touch. Lucas- I think this is how they make cottage cheese.
Lily W- I liked it.
Science Week Poppy Class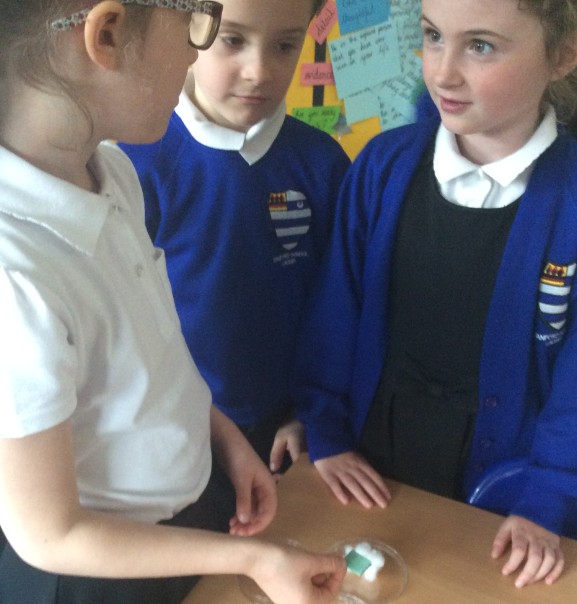 We decided to investigate but first we thought carefully and made predictions about which would be the best material to use.
We thought about making the test fair by using the same amount of material and the same amount of water on each. The only variable was the material itself.
We measured water carefully in syringes and used our cooperation skills to make sure that everyone in the group took a turn.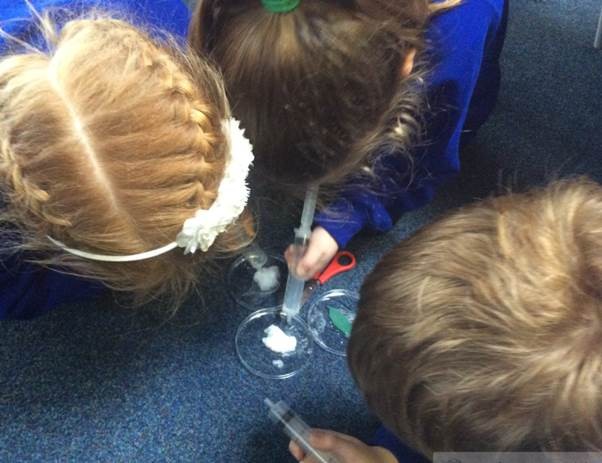 We recorded our data in a table and then looked at these results to form our conclusions.
Can I group rocks based on their properties?
Today we were investigating the different properties of rocks.
Density: will it will sink or float?
Permeable: does it allow water to pass through it?
Durable: does it wear away easily?
Hardness: can it be easily marked?
The children also researched the different rocks to find out how they were made to see if that explained the different rock's properties.
After this the children tried to group the different rocks together according to their properties. We had lots of fun with all the different investigations.
Science Week Juniper Class
This week in science Juniper class are taking part in an investigation called "Escape from the Ice.
Science Week: Can I investigate the permeability of different materials?
As part of Science week undertook an investigation to find the most suitable material to use for water sports. We used scientific language such as permeable and non permeable to explain our findings. We set up a control that was both non permeable and permeable: sponge, bubble wrap, dish cloth, J cloth, super sponge, micro fibre cloth and rubber. We tied our material to a container (100ml water) then inverted it over a funnel, fixed to a measuring cylinder. We inverted our containers at the same time and measured the liquid every 15 minutes. We had some very interesting results and some brilliant conclusions!
LQ: Can I calculate the area or triangles and parallelogram?
Barley class went on a treasure hunt to find a variety of Maths questions that were linked with finding the area of triangles and parallelograms. They were given a time limit to work together as a team to find and then calculate the answers... it was a great afternoon!
British Science Week meets Dragons Den
The theme for British Science Week was 'Exploration and Discovery'. We chose to investigate a project called "Squashed Tomatoes". Farmers in Nepal have to transport their crops across mountains and rivers so they need a way to transport as many tomatoes as they can without them becoming squashed.
The children were put into teams and were set the task to develop, make, test and evaluate their own transportation system.
The children devised their own criteria for what their product should have and were told of the challenges they had to face:..
Mountain pass dash – a race across the playground without dropping the tomatoes
Stepping stone challenge- can they hop across the tyres to get to the other side without dropping tomatoes..
Capacity Challenge – how many tomatoes can their transportation system hold.
Then they were left to it.
In addition to this they had to market their product to our very own 'dragons' and say why their design was the best.
The children had lots of fun and loved working as a team. Their bags were not only stylish but they managed to hold up to 75 cherry tomatoes. Well done children.
---
Science Week Bubbles Experiment
As part of our Science week, we have been scientist and taken our learning outside. Seedlings class have been investigating bubbles and how to create the largest bubble. Children made different sized wands and used their Maths skills to measure the wand using cubes. We found that the largest wand made the biggest bubble. Can you make different sized bubbles?
International Science
We were very grateful that Dr Wilton, Chloe and a group of International Ambassadors from Caistor Grammar School joined us in Year 5 today to lead workshops about 'International Science.' The pupils learnt more about re-cycling and global issues – they really enjoyed working with the older pupils too as part of the Science Week in school.
Chromatography
On Tuesday we learnt about 'Chromatography' and investigated how colours can be 'separated' and looked at which colours made each felt pen! We drew a coloured line using a felt pen onto filter paper and carefully put the bottom of the paper into water. Then we watched the colours separate. Look at what we found out.
Snowdrops experiment
Seedlings class investigated what would happen when we put snowdrops in different coloured water. Can you tell a grown up what happened?
Can I compare different types of rocks?
In our reading book The Pebble in my Pocket we learnt about how rocks were formed through volcanoes. In science we have been learning about the other ways rocks are formed and what these types of rocks are called.
Can I investigate which materials block light to form shadows?
In Science today we learnt some new scientific words.

Transparent objects let light through and you can see through them clearly.
Translucent objects lets light though but you cannot see clearly though them.
Opaque objects do not let light though and blocks it completely.
We were given a challenge to design curtains for a baby's room so that the light does not go through during the day and allows the baby to sleep.
We shone light at the materials to see if there were tranparant, translucent or opaque. We then decided which material blocked the light the most and would be the best material for the curtains.
Can I investigate reflective surfaces?
As we have learnt that the moon is actually reflecting light rather than making light itself, we thought we would investigate reflective surfaces further.
We were set a challenge to investigate which materials would be best to use for reflective strips on a new school bag.
First we made a reflection tester. We made a hole in some paper and placed a torch in the hole. If the light is reflected it should reflect back onto the paper for us to see it.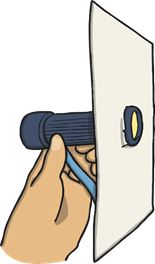 We predicted which material would be best and then we tested the materials to see if our predictions were correct.
We found out that the best reflective materials were shiny and smooth.
LQ: Can I investigate what happens to an opaque object, the closer it is to a light source?
Barley Class planned an investigation to see what happened to an opaque objects shadow, the closer it was to a light source. Also what happened to the shadow the further away the opaque object was from the light source.
Can I learn about the eye and how it works?
Mrs Jones dissected a pig's eye and we had to identify the different parts of the eye and what they do. We then compared this to the fish eye we dissected the other week
Electricity
We investigated how to make bulbs brighter in a circuit.
Can I explain what dark is and why we need light to see?
As an introduction to our topic of light we thought about what items create light and what objects actually only reflect light, or allow light to pass through. A lot of us were amazed to find out that the moon does not give off light, it just reflects the rays from the sun like a big mirror in the sky.
We thought about what it would be like if there was no light and how difficult it would make our life.
We had several items in feely bags and we had to guess what they were. We were then able to look in the bag and see if we were right. It was quite tricky.
Fish Eyes
Barley class were looking at fish eyes (fresh from the Docks). Mrs Jones had trouble getting the eye out as it was attached to the optic nerve- it had to be cut! We were able to name the parts of the eye. We then dissected the eye completely and removed the lens in tack. We discovered the lens from the second eye was a lot smaller than the other.
Circuits
We have been investigating how to construct simple circuits and name the parts?
Pumpkin Hook Day
As we are learning about volcanoes in our reading book 'The Pebble in my Pocket' and in our science theme of 'Rocks and soils' we thought we would have a 'volcanic' experience. In the morning we made a model of a volcano using newspaper and paper mache. We also looked at some 'eruption' simulations by mixing different household items together. The children were fascinated by how everyday objects could cause such a reaction!
Moving on the the Afterlife
Can I make systematic and careful observations over a period of time?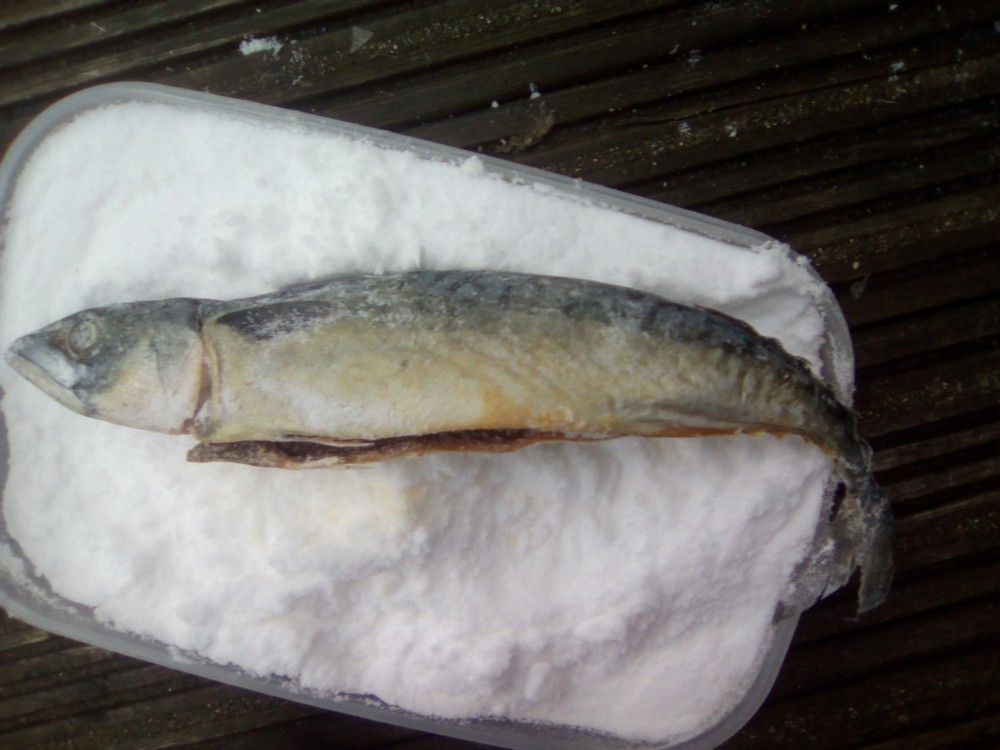 At last 'Mac' was ready to finish his time mummifying in his bath of salt and move on to the Afterlife. It has been 40 days since we first placed him there and he hasn't changed much. He lost 68g of water and apart from that he was perfectly preserved. The children have loved watching the mummification process in a real context. The Egyptians knew what they were doing when they preserved bodies. No wonder they lasted for thousands of years!
Can I investigate whether a magnet can attract a paperclip through any material?
Sunflower Class placed paperclips under the following materials: card, fabric, foil, water, paper and cardboard. They held their magnets over the top and observed what happened.
Evie 'I found out that my magnet could attract the paperclip through all those materials.'
Oliver R 'Mrs. Brady tried thicker materials, like wood and the magnet couldn't attract the paperclip.'
Harry 'It only works if your materials are thin.'
James 'I know what magnets do, they attract metal and also magnets can attract each other.'
Mollie 'You need a blue and a red for them to attract.'
Neve 'Two red ends and two blue ends push away, they repel.'
Can I investigate condensation?
We planned and carried out an investigation exploring how water changes state.