News and Reminders

Sun Safety
Getting out in the fresh air is brilliant, it's good for our physical and emotional wellbeing. It's never too early to think about sun safety – even on cloudy days there are risks of getting sunburn.
The NHS' advice and guidance for sun care for babies and children is worth reminding ourselves of at any time of year, but especially with the summer months approaching.
Babies under six months should be kept out of direct sunlight. During warm, sunny weather in the UK, children of all ages should:
Cover up with long-sleeved shirts and long trousers or skirts
Wear a wide-brimmed hat that covers the face, neck and ears
Wear sunglasses that protect against UVA and UVB rays
Use sunscreen (at least SPF15) and reapply it regularly throughout the day
Spend time in the shade, such as under a tree or umbrella, or in a sun tent (particularly during the middle of the day)
Transition Day Cancelled
Unfortunately, due to recent event the Open Day Transition Visit at Stanford School on 1st May has been cancelled
Coronavirus
Guidance for schools, colleges and local authorities on maintaining educational provision
Coronavirus update – school closure for most pupils
Updated guidance for education settings
staff, young people and children should stay at home if they are unwell with a new, continuous cough or a high temperature to avoid spreading infection to others. Otherwise they should attend education or work as normal
if staff, young people or children become unwell on site with a new, continuous cough or a high temperature they should be sent home
clean and disinfect regularly touched objects and surfaces more often than usual using your standard cleaning products
supervise young children to ensure they wash their hands for 20 seconds more often than usual with soap and water or hand sanitiser and catch coughs and sneezes in tissues
The updated guidance can be found here.
The importance of hygiene
Personal hygiene is the most important way we can tackle COVID-19, especially washing hands more; and the catch it, bin it, kill it strategy for those with coughs and sneezes.
Wash your hands more often for 20 seconds with soap and hot water.
In addition to handwashing before eating and after sneezing, you should also wash hands after using toilets and after travelling on public transport.
Please help us in sharing simple and effective hand hygiene messages:
The e-Bug project is led by Public Health England and has a dedicated webpage for learning resources on hand washing and respiratory hygiene.
Resources are currently available for KS1, KS2 and KS3:
Department for Education Coronavirus helpline
Phone: 0800 046 8687
Email: DfE.coronavirushelpline@education.gov.uk
Opening hours: 8am to 6pm (Monday to Friday)
Where to find the latest information
Updates on COVID-19: https://www.gov.uk/coronavirus
Travel advice for those travelling and living overseas: https://www.gov.uk/guidance/travel-advice-novel-coronavirus
Washing your hands
Seedlings children have been learning a catchy song to help them to remember how to wash their hands!
---
Watch a different song about how to wash your hands
Have you ever thought about becoming a primary school teacher?
Do you have family or friends who have expressed an interest in becoming a teacher?
East of England Teacher Training are a local SCITT who are currently recruiting trainees to start our primary teacher training course in September 2020. Find out more
Congratulations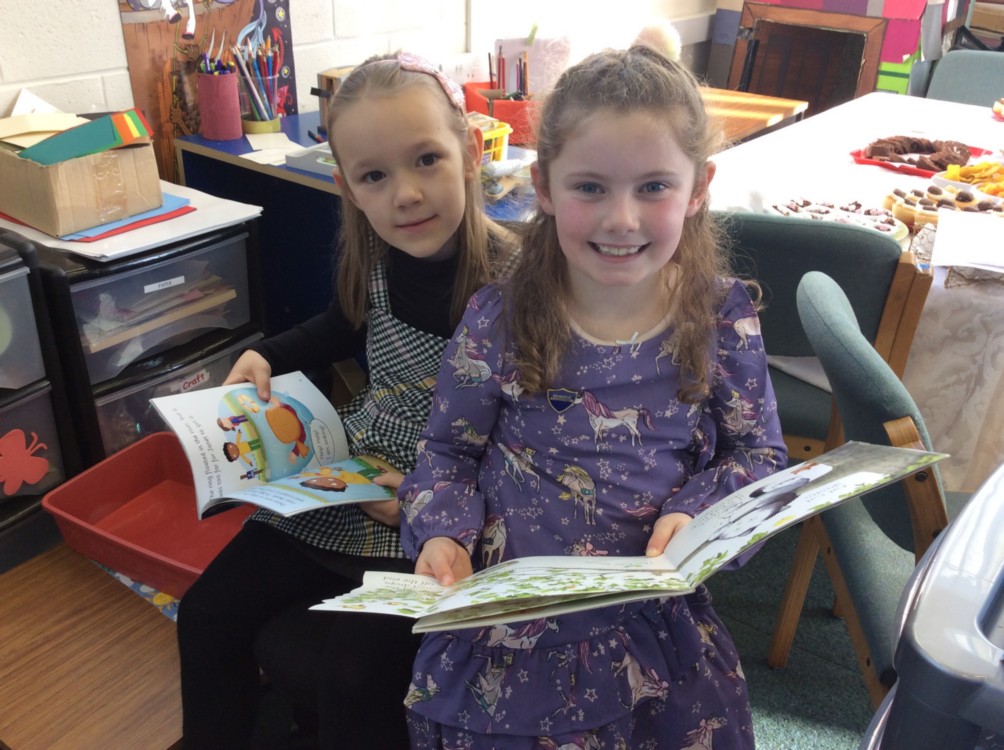 Congratulations to all our pupils who achieved last term's reading challenge.
Today they all enjoyed their reading reward which was a visit to Stanford Library where they enjoyed stories, discussions, sharing books with friends and 'afternoon tea'.
Well done to all! I was extremely proud of their behaviour, good manners and enthusiasm on the trip. Let's hope the next Reading Challenge is just as successful. Good luck everyone.
You can see more pictures on our English page.
Diabetes
Find out more on the Diabetes UK website
SCOPAY
We use SCOPAY for our online payments, you may already have an account, if so great news, they've released a new mobile app.
For parents not yet using SCOPAY, did you know you can; pay for trips and events, club bookings and payments, or book your parents evening slot all online. Using SCOPAY allows you to top up your child's account anywhere, anytime using a credit or debit card.
All parents have access to SCOPAY, if you have not yet registered to make online payments, please let the office know and an access code will be issued to you.
To find out more, visit www.scopay.com
Breakfast Club
Stanford's Breakfast Club will continue for 5 mornings per week.  Please book places through the school office. The club continues to offer healthy choices of breakfast such as cereal, fruit and toast, along with a fun, physical activity such as dance, skipping or football.
School Nurse
The school nurse now has a duty line between 3-5pm. Parents can contact the nurse on 01472 323660 in order to gain advice and support.
We are really proud that our recent Ofsted Inspection confirmed what everyone has been working hard to achieve, with an overall rating of Good for our school. You can see a summary of their findings in our letter to parents, or read the full Ofsted report.
You can find more stories in our News section.