Mental Health and Well-being
At Stanford Junior & Infant School we work hard to ensure that everyone is safe and happy. This includes trying to ensure that the mental health and wellbeing of everyone in the school community is adequately supported. The following guidelines help us to do that.
NELC Domestic Abuse + Covid-19
We know that COVID-19 will have serious impacts on the lives of women, children and men who are experiencing domestic abuse. They may feel unsafe with the prospect of being isolated in the house with their perpetrator and the current restrictions put in place to slow the spread of the virus are likely to result in an increase in domestic abuse incidents.
Please be reassured that numerous local and national domestic abuse support services remain in place and are working hard to ensure they can still offer support during this challenging time.
If you, or someone you know, are affected by domestic abuse, call Women's Aid (who support both men and women) on 01472 575757.
If you or someone else is in immediate danger, call 999 and ask for the police. If you can't speak, dial 999 and then 55 to still get help.
For contact details of further domestic abuse support services visit: www.safernel.co.uk/domestic-abuse
Action for Happiness have 'Ten keys to happier living'
Giving: Do things for others
Relating: Connect with people
Exercising: Take care of your body
Awareness: Live life mindfully
Trying out: Keep learning new things
Direction: Have goals to look forward to
Resilience: Find ways to bounce back
Emotions: Focus on what's good
Acceptance: Be comfortable with who you are
Meaning: Be part of something bigger
Each month the organisation publish a happiness calendar, September is Self-care Month. Whether you do the activities suggested on the right day or not; there are some really useful prompts.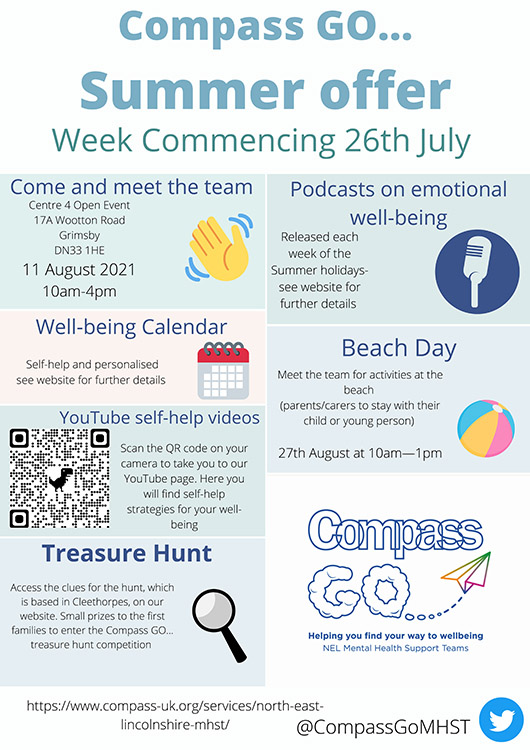 Well-being for Parents
Here are links to useful information to support a healthy lifestyle.
Barnardo's 'See Hear Respond' service
See Hear Respond is a service provided across England by Barnardo's and other national and local community-based organisations in response to the coronavirus (COVID-19) outbreak.
The programme has been created to help children and young people in England who are experiencing harm and increased adversity during this period by providing support to those who are not being seen by social care or other key agencies.
Working with its partners, Barnardo's aims to reduce the likelihood of harm and ensure other support and protective networks are in place.
See Hear Respond accept referrals from any source either through the Freephone number 0800 151 7015 and via the online referral hub.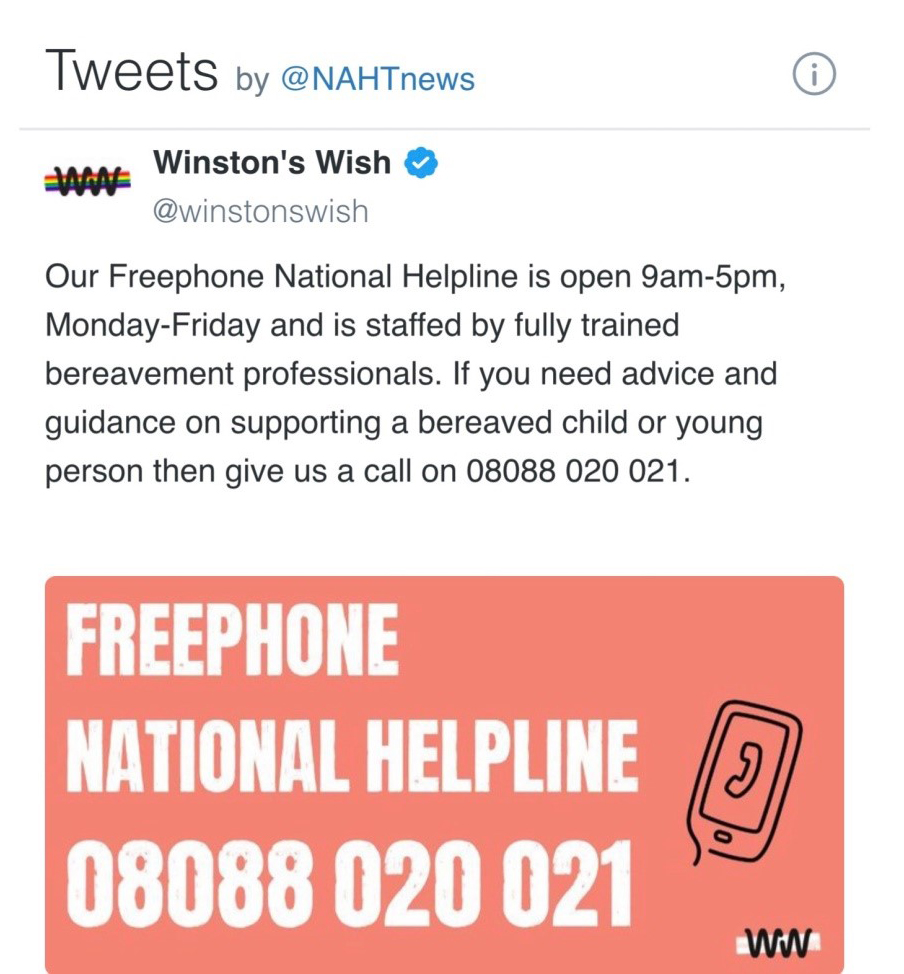 What is positive mental health?
Good mental health is of fundamental importance to learning. When young people are happy, they can be attentive and receptive to new ideas and concepts.
Mental health is how we feel, how we think and how we behave. Mental Health promotion for children and young people is everybody's business.
It is about:
being able to form and maintain relationships with others
being adaptable to change and other people's expectations
being able to have fun
being open to learning
being able to develop a sense of right and wrong
being able to develop the resilience to manage ordinary setbacks.
We recognise that all children and young people need the foundation of positive mental health to benefit fully from all of the opportunities available to them.
All children and young people need to:
be able to connect with others by participating in groups and teams
know they are capable and able to achieve
know they count in their world and can contribute to their community
know they have courage and can manage risks appropriately.
Positive Penguins:
An app to teach you how to catch your thinking and challenge it to be more optimistic, resilient and mindful?
Positive Penguins is an award winning, top ranked, fun educational app developed for children to help them understand why they feel the way they do and help them challenge their negative thinking. The app aims to help children understand their feelings come from their own thoughts not the situations. Often the anxiety and stress we feel comes from not real threats, but stories we make up in our heads. The four positive penguins take you on a journey to help you understand that feelings arise from your thinking and if you challenge your negative thoughts successfully you may be able to see things in a more realistic and even optimistic way.
Children often feel anxious, angry, frustrated, bullied, worried etc and that is normal – however, few children are taught to be mindful, catch the thoughts that led them to these feelings and challenge them if needed. They can then change the way the feel and behave.
Why do we promote positive mental health?
Everyone experiences life challenges that can make us vulnerable. At times, anyone may need additional support to maintain or develop good mental health. We should be aware that –
1 in 10 children and young people aged 1 – 15 years have a clinically recognisable mental disorder in any one year.
1 in 4 adults will experience mental health difficulties; at least half of these difficulties can be traced back to childhood.
The mental health of children and young people, adults in school, parents and carers and the wider whole school community will impact on all areas of development, learning, achievement and experiences. All children and young people have the right to be educated in an environment that supports and promotes positive mental health for everybody. All adults have the right to work in an environment that supports and promotes positive mental health for everybody.
Stanford Junior & Infant School recognises these needs and rights. We are committed to raising awareness, increasing understanding and ensuring that we can and do make a difference by providing a place where all children and young people feel safe, secure and able to achieve and experience success and well-being.
At Stanford Junior & Infant School we offer a learning environment that promotes and enhances positive mental health. A consistent approach means that our school environment and school ethos all promote the mental health of the whole school community.
What does a healthy environment look like?
Healthy relationships underpin positive mental health and have a significant impact.
A mentally healthy environment has:
a clear and agreed ethos and culture that accords value and respect to all
a commitment to being responsive to children and young people's needs
clear guidelines for internal and external referrals
strong links with external agencies to provide access to support and information
A mentally healthy environment is a place where children and young people:
have opportunities to participate in activities that encourage belonging
have opportunities to participate in decision-making
have opportunities to celebrate academic and non-academic achievements
have their unique talents and abilities identified and developed
have opportunities to develop a sense of worth through taking responsibility for themselves and others
have opportunities to reflect
have access to appropriate support that meets their needs
have a right to be in an environment that is safe, clean, attractive and well cared for
are surrounded by adults who model positive and appropriate behaviours, interactions and ways of relating at all times.
A mentally healthy environment is a place where staff:
have their individual needs recognised and responded to in a holistic way
have a range of strategies that support their mental health, e.g. a named person to speak to, signposting
have recognition of their work-life balance
have the mental health and well-being of the whole staff reviewed regularly
feel valued and have opportunities to contribute to decision-making processes
celebrate and recognise success
are able to carry out roles and responsibilities effectively
are provided with opportunities for CPD both personally and professionally
have their unique talents and skills recognised and opportunities are provided for development
have time to reflect
can access proactive strategies and systems to support them at times of emotional needs in both the short term and the long term.
A mentally healthy environment is a place where parents/carers:
are recognised for their significant contribution to children and young people's mental health
are welcomed, included and work in partnership with schools and agencies
are provided with opportunities where they can ask for help when needed
are signposted to appropriate agencies for support
are clear about their roles and expectations of their responsibilities in working in partnership with schools
opinions are sought and valued and responded to
strengths and difficulties are recognised, acknowledged and challenged appropriately.
A mentally healthy environment is a place where the whole school community:
is involved in promoting positive mental health
is valued for the role it plays in promoting positive mental health
contributes towards the ethos of the school.
A healthy learning environment provides opportunities that promote positive mental health, through the standard curriculum and extended provision, e.g. SMSC, pastoral support, play therapy, coaching sessions, differentiated learning activities, individual timetables, challenging stereotypes, etc.
The implementation of these guidelines for promoting positive mental health in school:
will give a cohesive and co-ordinated approach to mental health
should underpin all policies and practices currently used in school
will raise awareness as to how the whole school community can look after their own mental health and that of others
will help to de-stigmatise mental health
will support people and provide opportunities that enable everyone to reach their potential
will strengthen relationships and provide opportunities for different ways of working
will provide foundations for life-long learning
will promote and strengthen resilience throughout the whole school community and empower everyone to face life's challenges.
How can we measure impact?
This guidance offers opportunities to measure the impact in a variety of ways, e.g. school's ethos, staff well-being, feedback from the whole school community, number of external referrals, improved relationships.
The promotion of positive mental health for children and young people is everybody's business.
Nurture groups
Lego 'Therapy' club
Today we have enjoyed Lego Club with Mrs Fielding.
Lego Club helps us to develop important social skills such as; working together, listening to one another, taking turn and helping our friends. 
At Lego club we have to build a model as a team, we each have a role to play to ensure that the model is built correctly. 
| | |
| --- | --- |
| Part Supplier | Sorts out and finds the bricks as instructed by the designers and passes them to the builder |
|       Designer | Follows the Lego plans and instructs the part supplier by describing the bricks needed and tells the builder where to put them. |
| Builder | Listens to the designers instructions to put the bricks in the correct place to build the model |
Here we are during a session.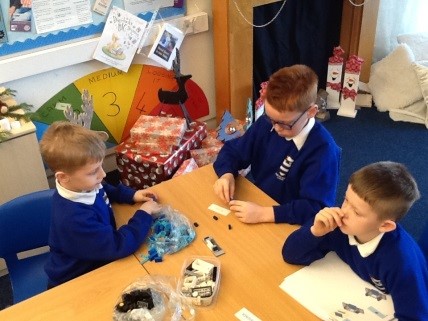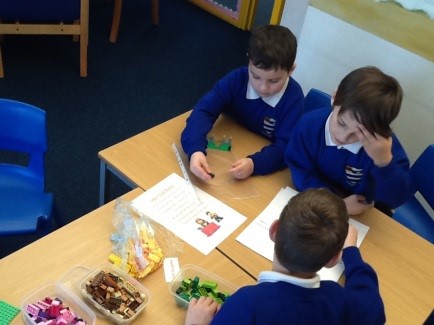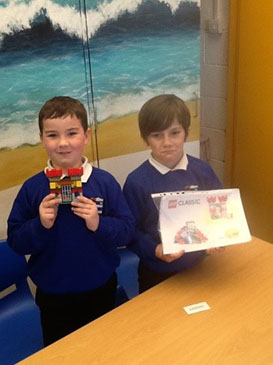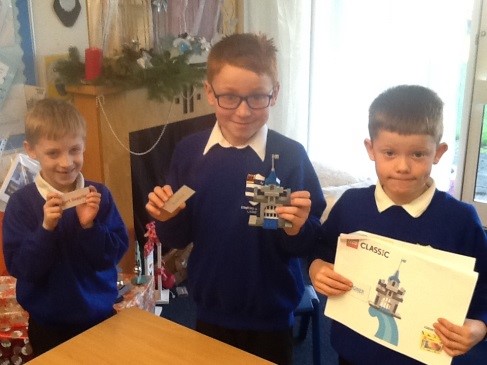 ---
Young Minds Matter Assembly
Our Young Minds Matter link worker, Jayne Jennings, came and delivered an assembly to the whole school on What is Mental Health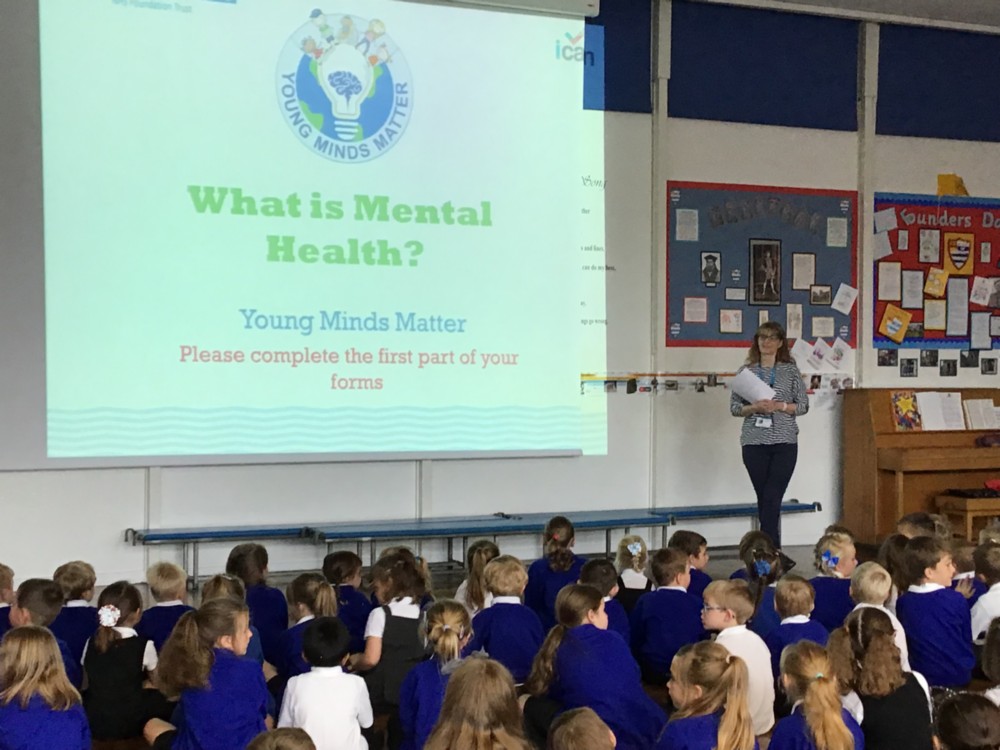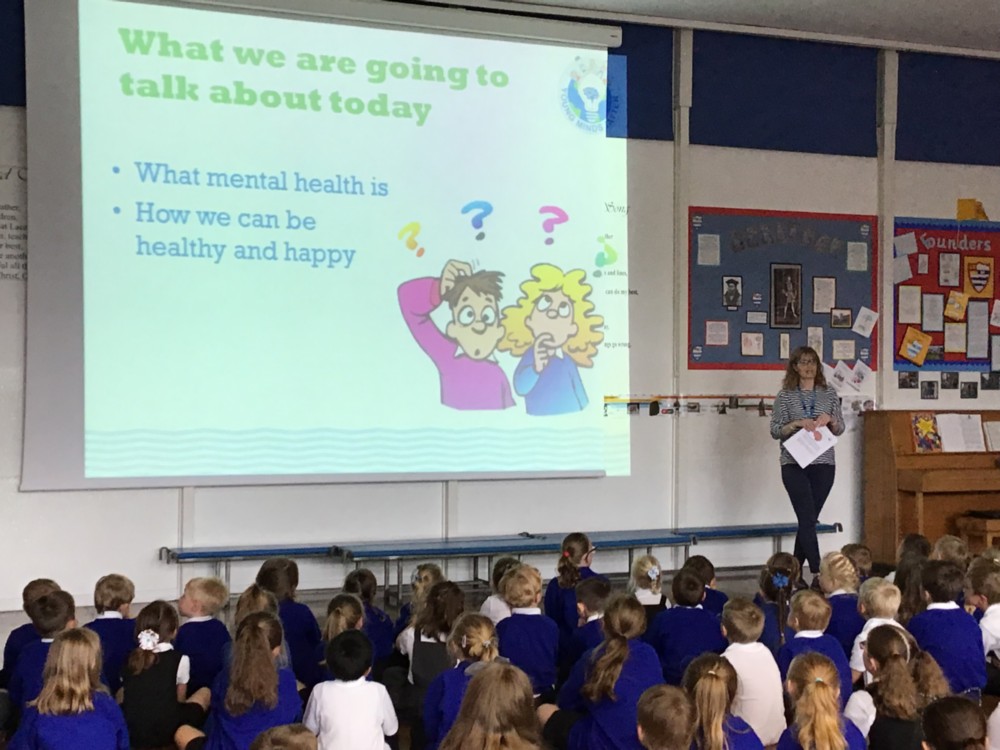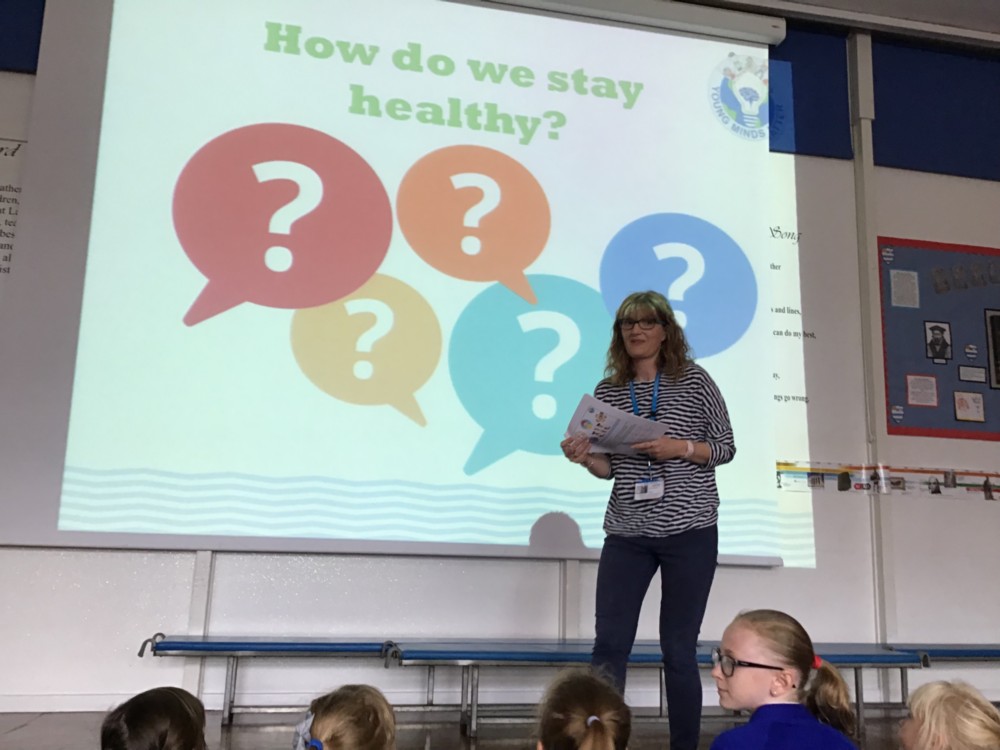 Young Minds Matter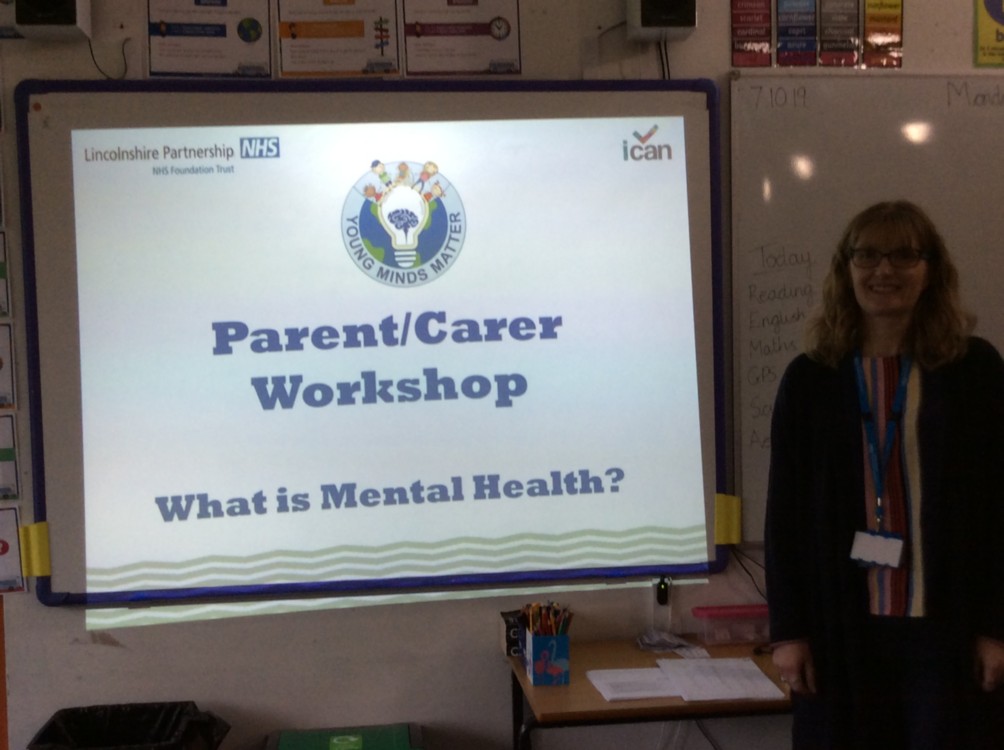 Thank you to Jayne from 'Young Minds Matter' as she visited school to lead the Parents/Carers Workshop about 'What is mental health?'
Thank you to the parents/carers and community members who attended. It was a really useful and positive workshop.
Please see contact details for kooth (11+) and Young Minds Parents Support Line - telephone number - 08088025544.
Playground Gym
Take a look at our brand new outdoor Gym equipment in the Key Stage 2 playground! We will be exercising and having fun all at once!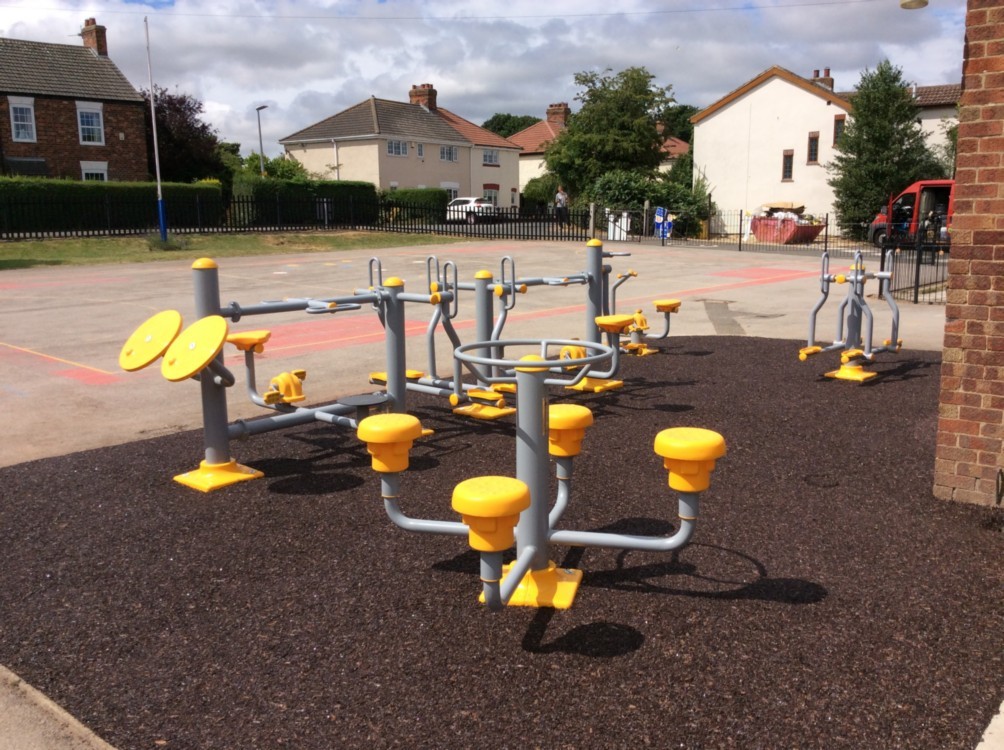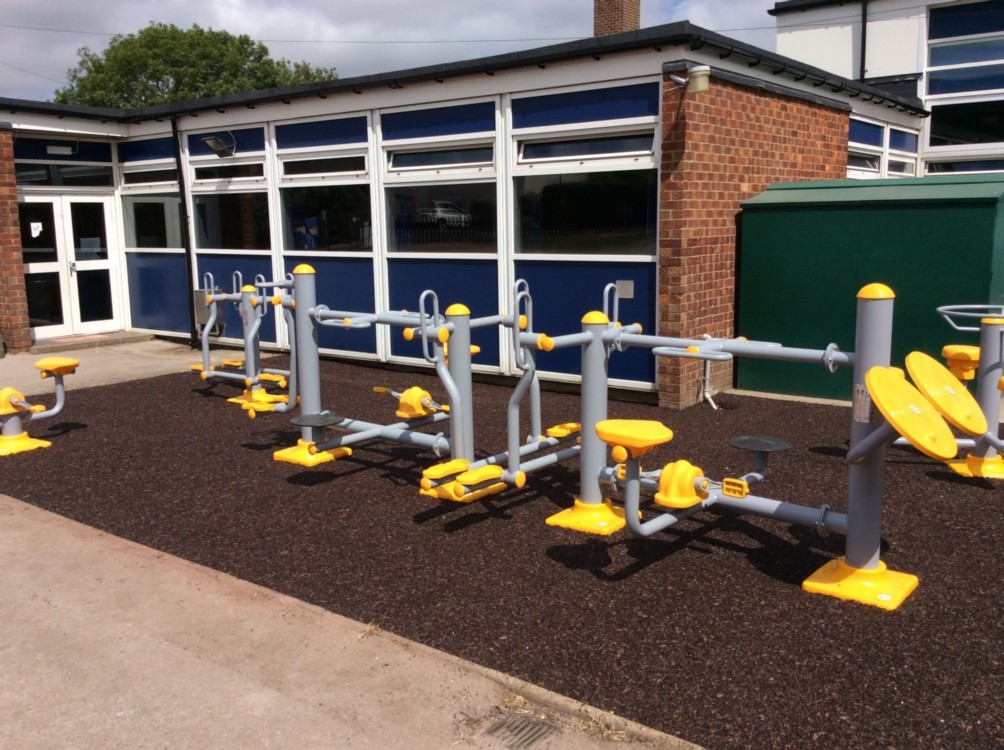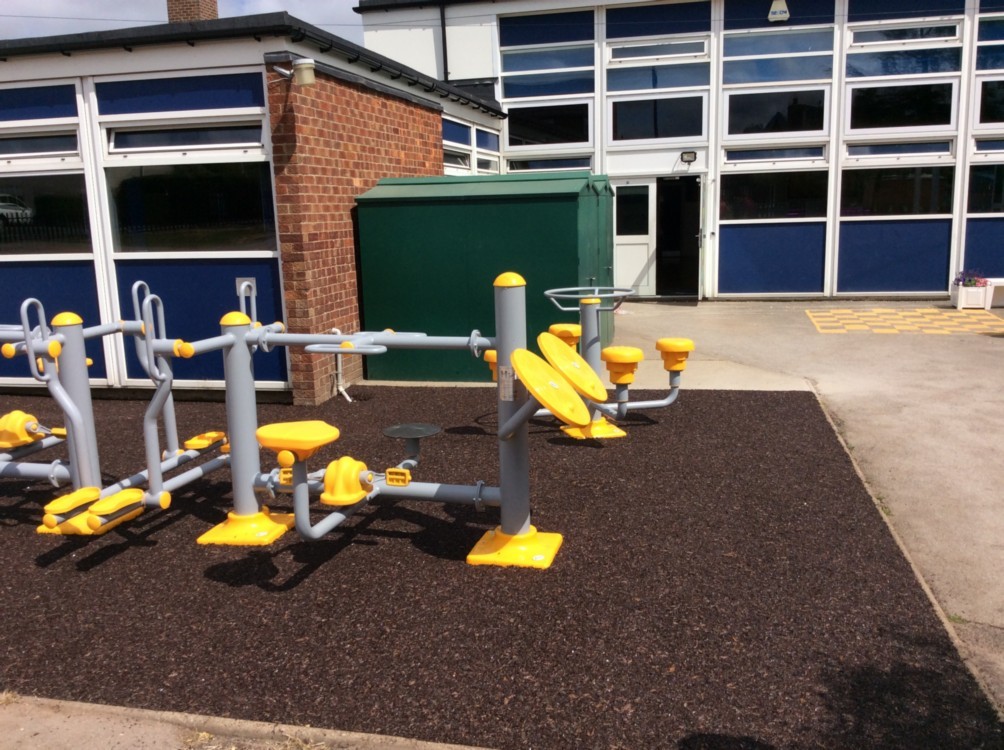 On your Marks Healthy cooking Event …..Ready, Steady Cook!
Juniper and Star Anise Class had a real treat with their learning this afternoon. We went in the hall and were greeted by Fun into Food team who explained the cooking event. They were 2 pupils and a teacher in each team and the rest of us were the audience. Each team had 15 minutes to prepare a healthy meal. Green team cooked Mexican bean Burrito with a Tomato and Cucumber Salsa. Red team cooked Thai Green Curry and Aromatic rice.
We were reminded about healthy eating and the main food groups.
After the cooking we all got to sample the food. Following this everyone voted. The Green team's recipe was most popular.