Date:

27 September

Posted by:

Mr Middleton
States of matter
Year 4 asked: Can you pour a liquid?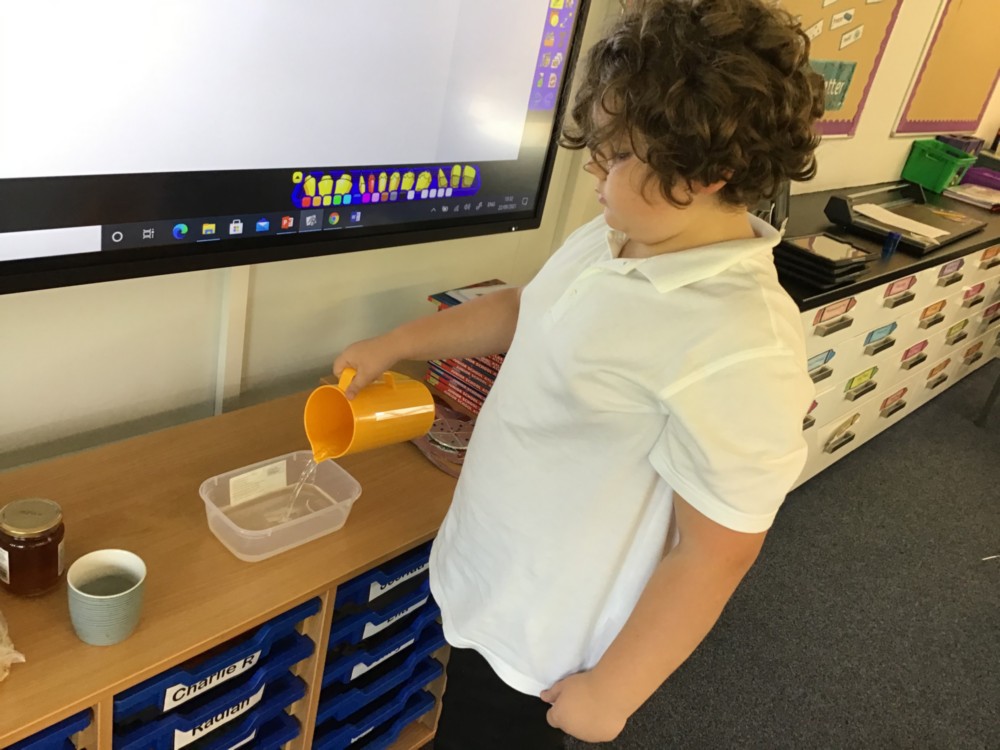 We had lots of great discussion during our investigation into the differences between solid and liquid states of matter. We started by consolidating our learning about how particles behave within solids, liquids and gases.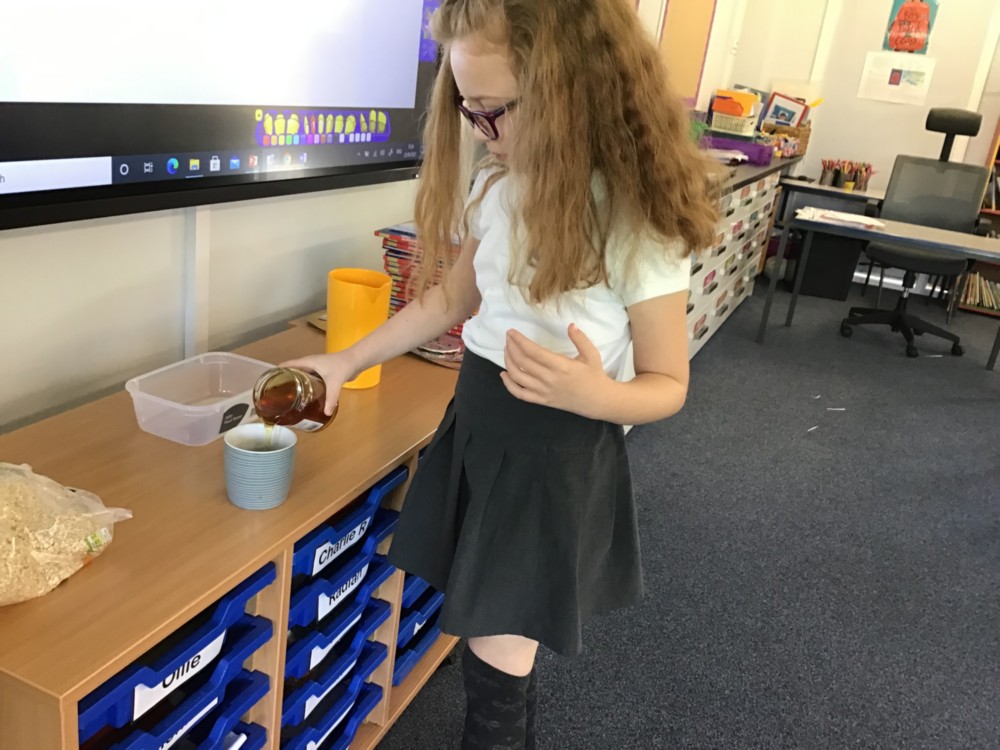 We then looked at some materials and sorted them into what we thought were solids and liquids.
H: Honey is a thick liquid. We know it is a liquid because it flows together.
L: Honey is a liquid but it has some similar features to a solid.
We tried pouring different materials and noticed that you can pour oats like you would liquid, however we agreed that individual oats are a solid.
H: Oats are solid because you can hold them in your hand.
L: You can pour oats in a group, but they are still a solid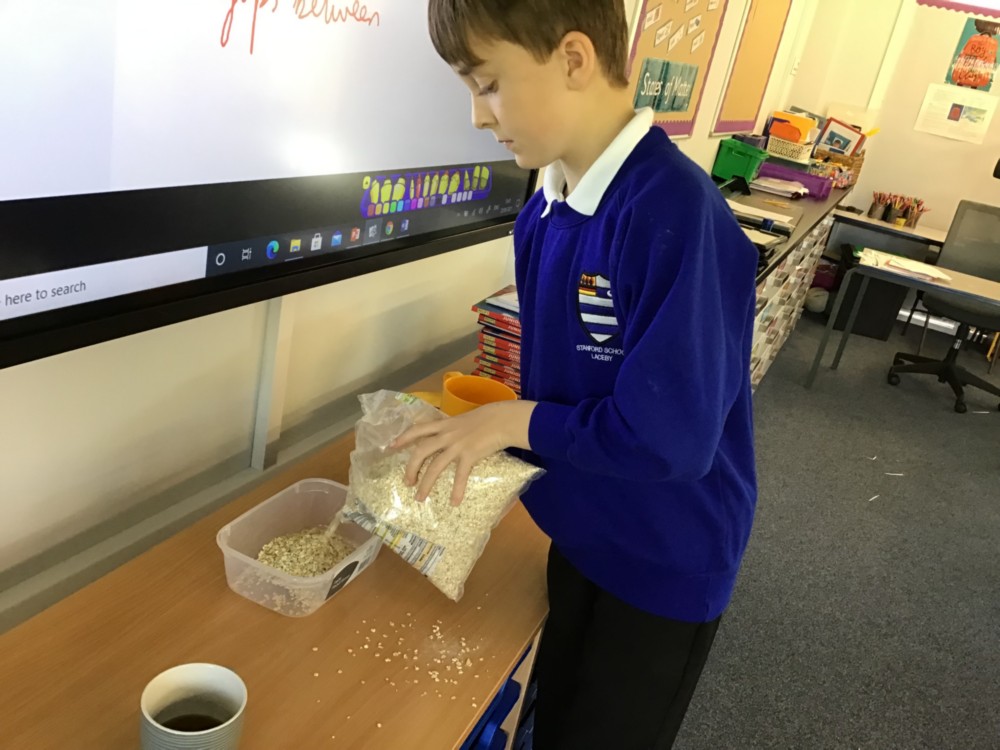 M: When you pour them they bounce and there are gaps between the different oats. This shows they are a solid.
L: When they are poured, they form into a shape or a mound. A liquid would fill the space and lay flat.
The final part of our investigation involved making a mixture using cornflour and water. We found that this reacted differently, depending on whether it was moving or still.
L: When I moved my fingers slowly through it, it reacted like a liquid.
I: When I moved quickly, I could pick it up like a solid. If I kept moving it, it would stay solid. If I relaxed my grip, it would drip like a liquid.
L: If I punch or hit the surface it feels like a solid against my hand.
I: If we apply more force, it reacts like a solid. If we apply less force, it reacts like a liquid.