SMSC
End of year Assembly!
What a wonderful end of year assembly we have had! Full of certificates, prizes, singing and dancing…. School's Out for Summer!!
Year 6 Leavers' Trip to Cleethorpes
What a fantastic day we have had at Cleethorpes! The sun was shining on Barley class as they enjoyed the beach, bowling and lunch at Papa's fish and chips!
Lights, Camera, Action!
A spectacular end of year production from Barley Class! Full of singing, dancing and drama to showcase all their talents, well done!
Strawberries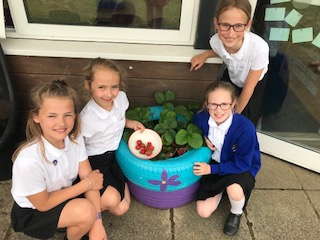 Wow! Don't these look delicious?! Year 5 pupils have thoroughly enjoyed taking on the responsibility of various gardening areas around school. They decided to grow strawberries outside our classroom and they have done a wonderful job. Well done gardeners!
'They have grown so well, they're huge and very red!' – Esmae
'These strawberries are absolutely delicious! – Jessica
Poppy Class Enjoy Stanfest
We combined our musical talents with our awareness of diversity to celebrate Stanfest. We learned that Makaton is used alongside spoken language to help with language development. One of the children in our class used Makaton when they were learning to talk.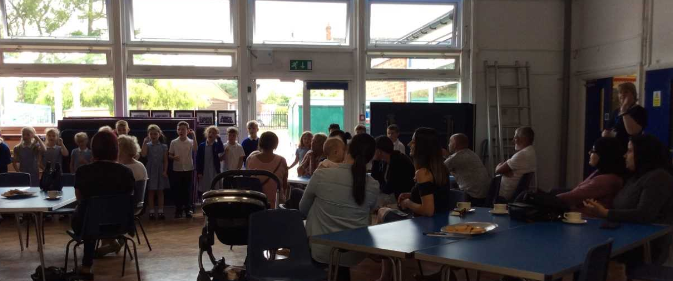 We worked hard to practise our finished musical pieces. Our parents and carers were delighted with our performance.
Mrs Harib said "What a well organised and lovely event. All of the children did very well."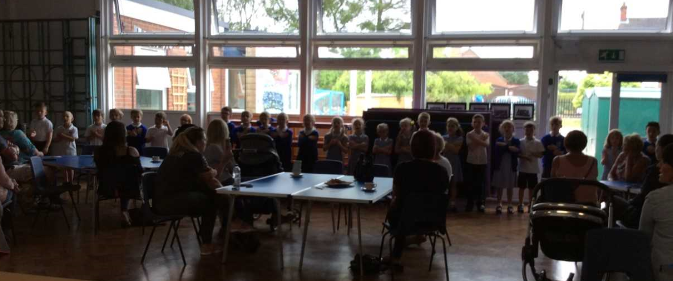 Anthony's Mum was so impressed that she wants to learn the songs with Makaton signs too!
Here are the links if you would like to learn along with us.
Morrisons
Pupils enjoyed a trip to Morrisons to help develop their life skills and awareness about enterprise. Thank you to Chris (Community Champion) and Mrs Spittlehouse (Governor) for helping with the trip and the staff for organising it. The pupils really enjoyed it and had the chance to make a burger and a pizza, try different cheeses and work on the till. An excellent trip indeed.
The UK Political System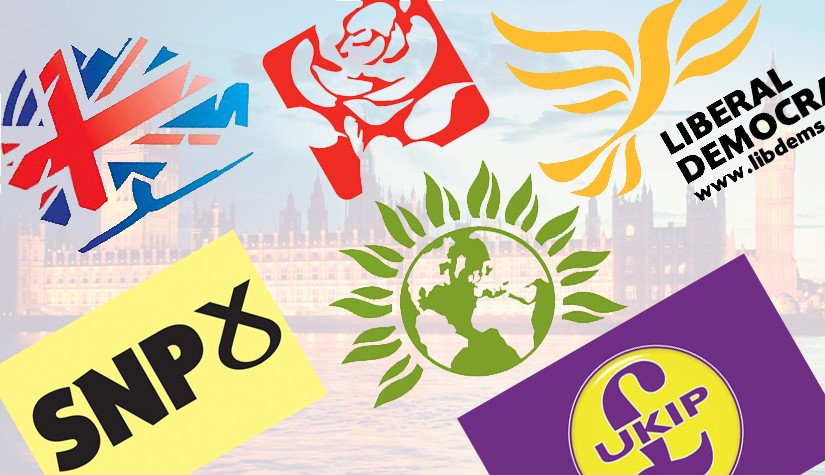 Star Anise have been learning about the role of Parliament and the government in the UK. We had some very interesting discussions about the House of Commons, Acts of Parliament, role of The Monarch in making decisions, different political parties, the role of MPs and the importance of voting in local and general elections. We then role played being Prime Minister and leading our own political party.
'If I were Prime Minster for the day I would ensure that the issues around homelessness were solved – perhaps by offering jobs in return for food and shelter in hotels.' – Jacob G
'I think it is important that people have jobs and work for a living, everyone contributing and making decisions by voting would mean it is much fairer for everyone.' – George S
'It is quite scary to see about the violence happening on the streets, especially in London and big cities, on the news lately. I think that we need more police officers on the street and stricter consequences for people that break the law. The police need more money to keep us safe.' – Jack M
Sun Safety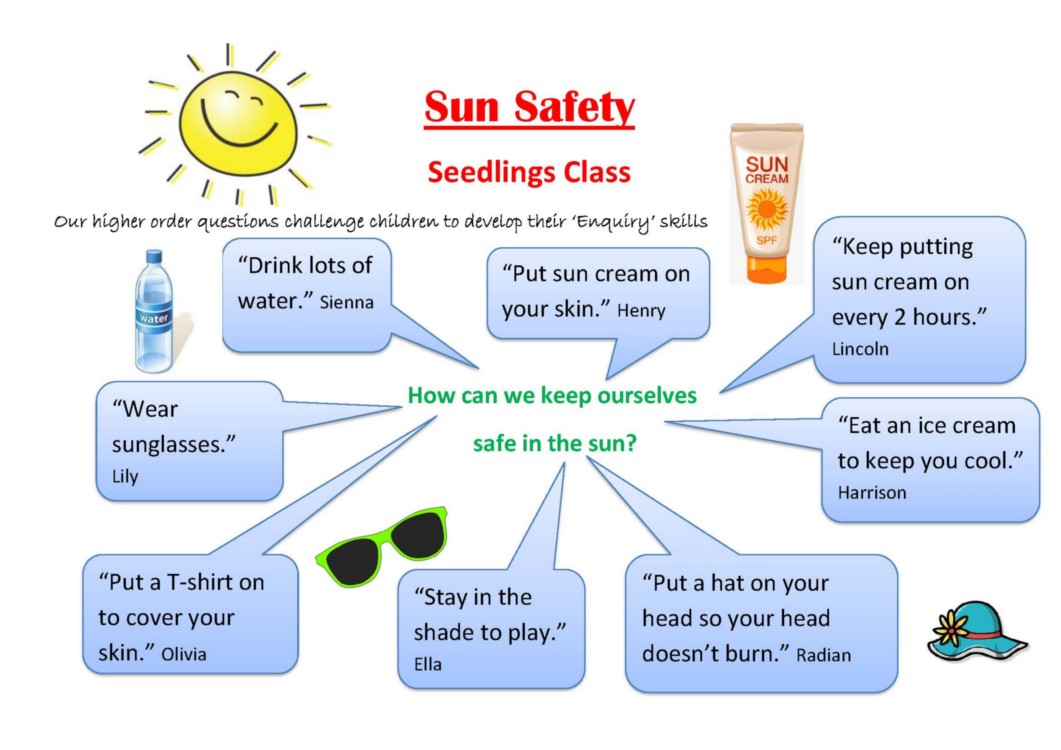 Big Talk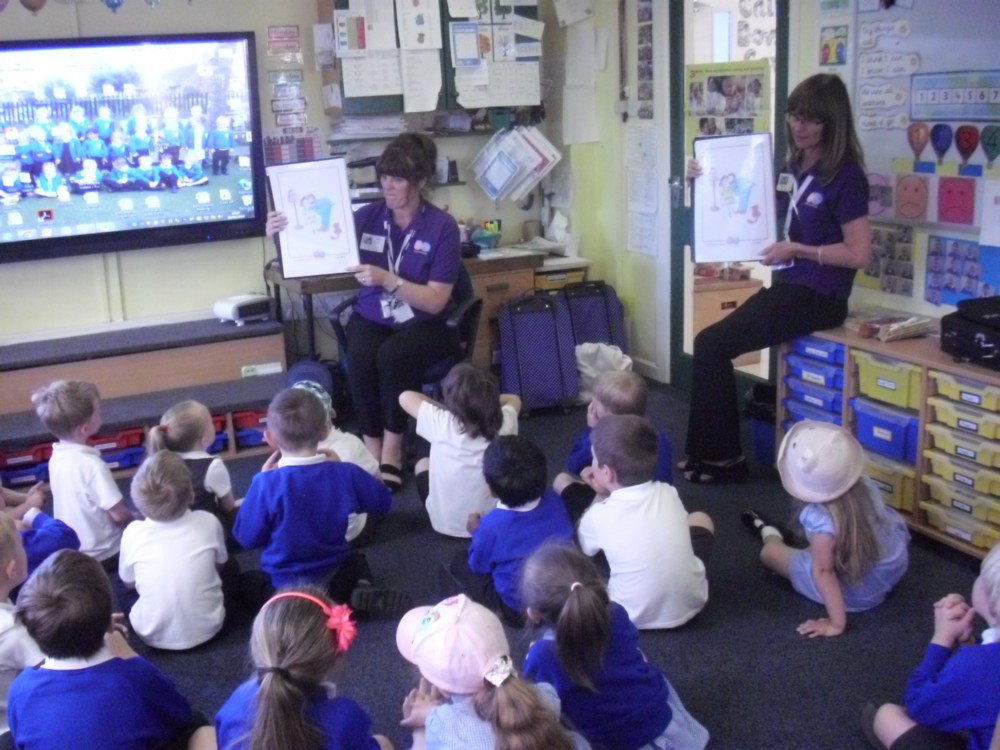 Big Talk education came to talk to us about our bodies, the 4 personal parts of our body and the trusted adults we could talk to.
Soccer Aid
Sunflower Class enjoyed raising money for the Soccer Aid charity by completing a tricky obstacle course with a football.
Millie- I scored a goal!
James- I had lots of fun.
Lily C- We raised money for a charity that can help people all over the world.
Mason- I watched the England Soccer Aid match on TV.
Bella- I threw my football into a net.
Indianna- I dribbled the ball around the cones.
Poem/ Reflection Competition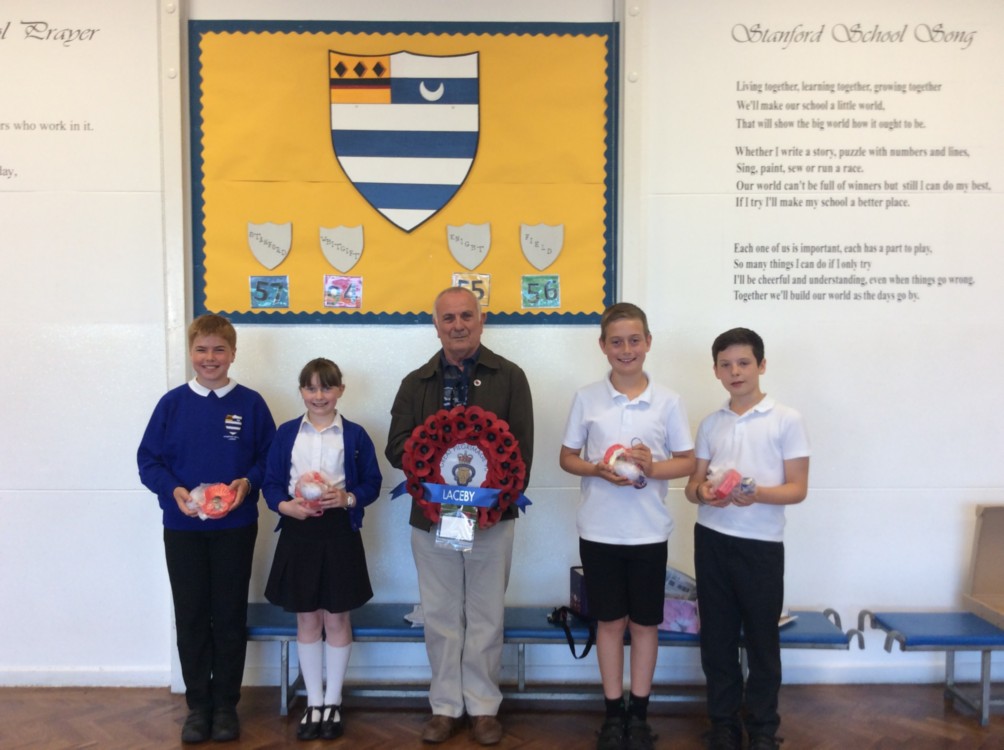 Thank you to Mr Forest from the British Legion for joining our assembly today to reward the winners of the competition. The pupils had been asked to write a poem/reflection as part of the 2014-2018 World War I Centenary Events. Mr Forest would be visiting Ypres in the summer to lay a special wreath there with the special message attached. The quality of emotion, thought and empathy that the pupils used in their writing was very impressive. Well done.
Big Talk SRE Workshop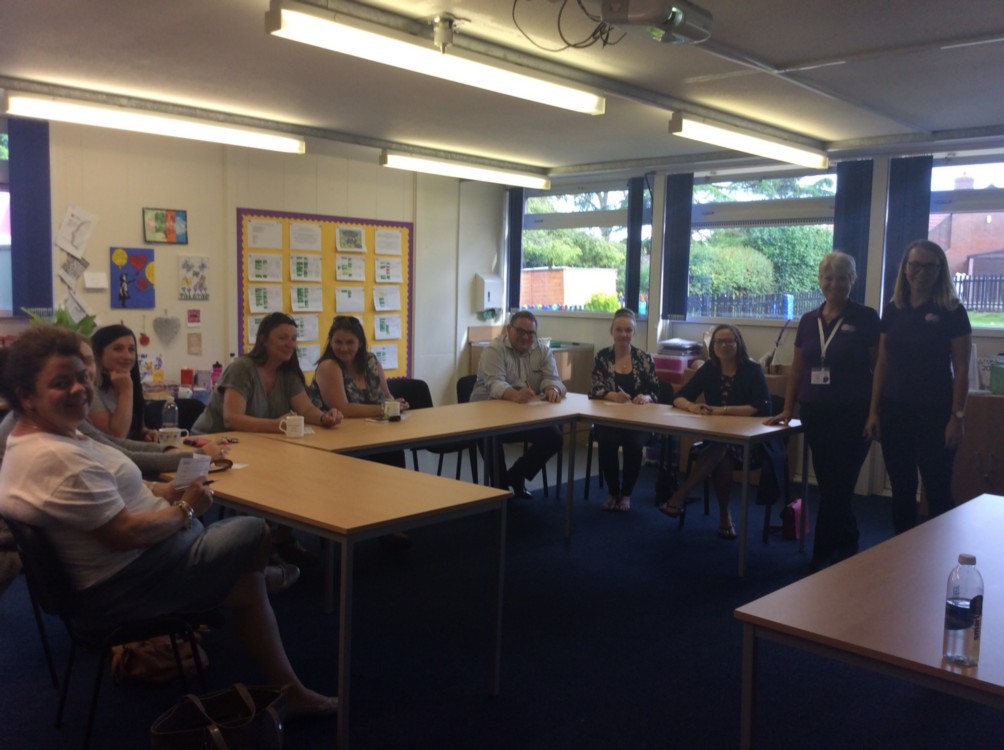 Thank you to the parents/carers who attended the Big Talk SRE workshop on 21st June 2018. The workshop was informative and helpful.
Our finished Peace Garden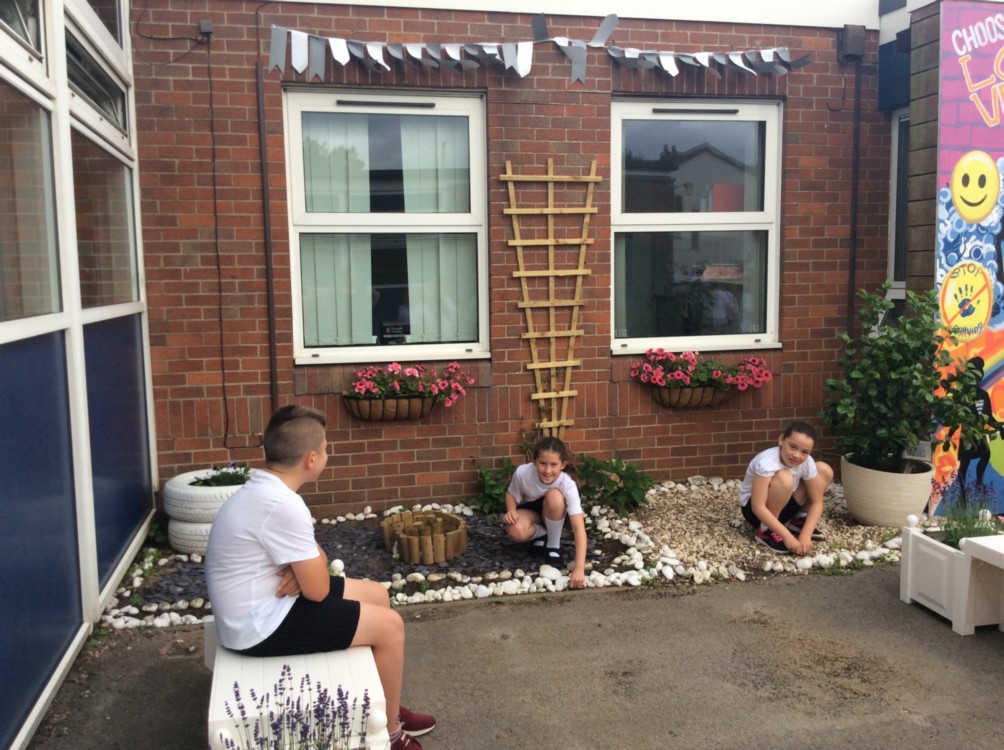 Thank you to Caistor Lions and Laceby in Bloom. The pupils love helping keep the garden beautiful and enjoy relaxing and smelling the lavender.
Gardening Volunteers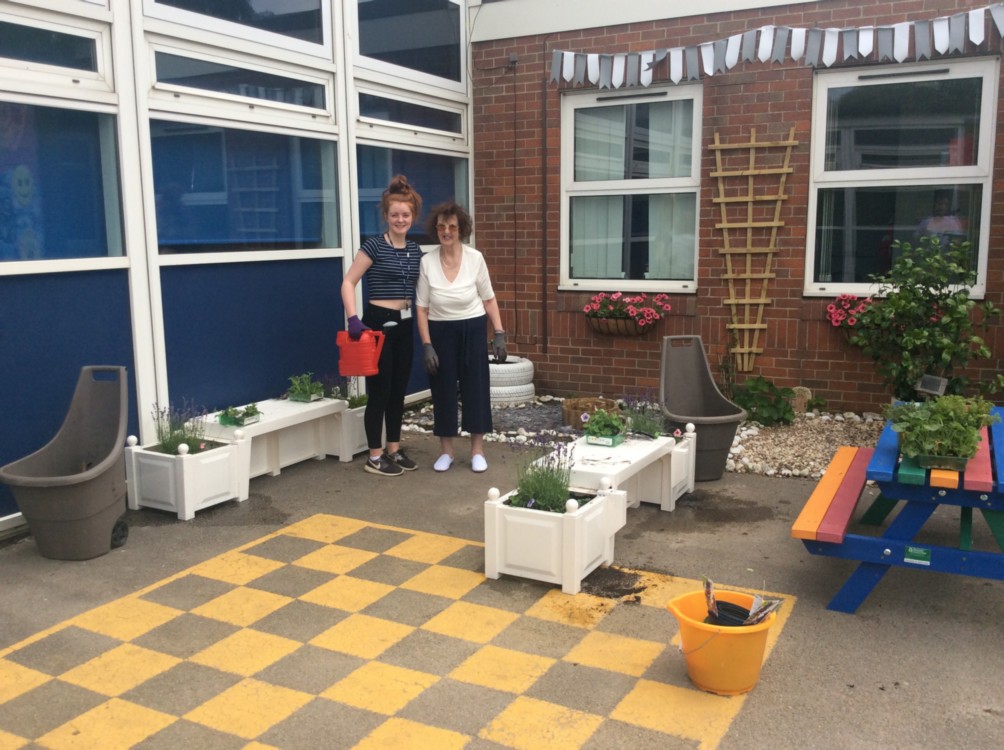 So grateful that volunteers help at weekends to plant, weed and water our lovely gardens.
School Monitors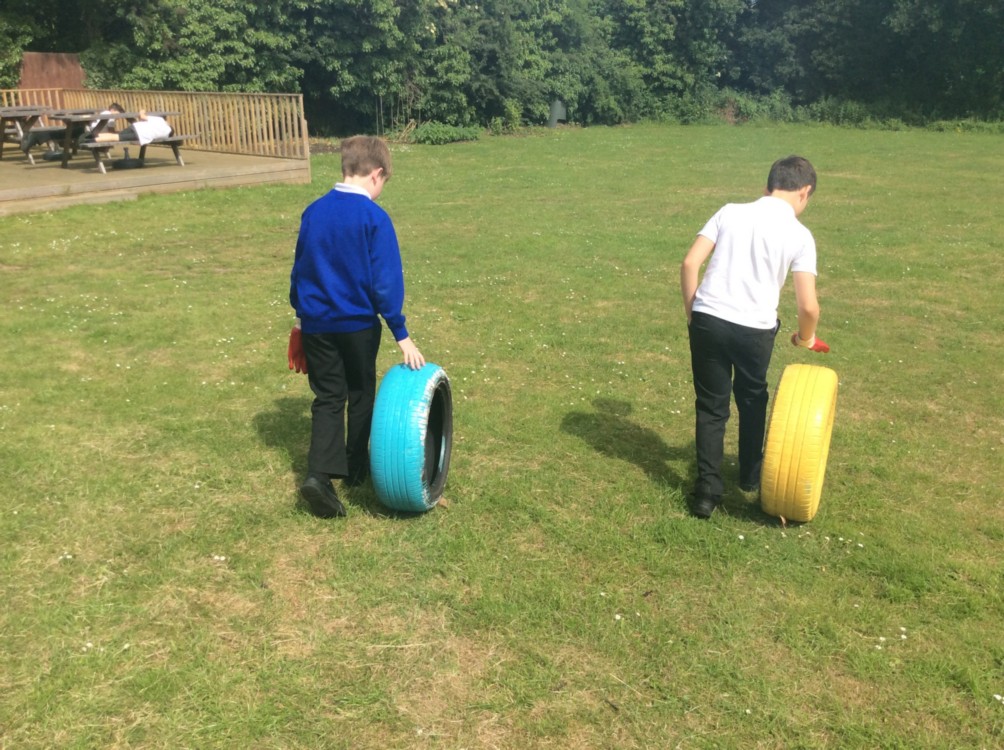 So pleased we have monitors who give up their time at breaks – two busy Year 6 boys helping organise our recycled tyre raised beds!
Litter Pickers
Such a dedicated and responsible litter picking team – they look after our environment and dispose of any litter that may have blown in. They give up their break times willingly and work together. James says that it is favourite job in school! Well done to the year 5 group for motivating the younger pupils to take part. Mrs Hackfath is really impressed.
James Kirton – GB Athlete Event
We were fortunate enough to have James Kirton visit our school to lead a sponsored circuit training event and an inspirational assembly. James is an Olympic swimmer who represented GB in the Beijing Olympics. As you can see from the photographs, we all had a fantastic time and felt truly inspired listening to James' assembly about overcoming injury and never giving up on your dreams. Thank you 'Sports for Schools' and to James for the amazing event!
Happiness Challenge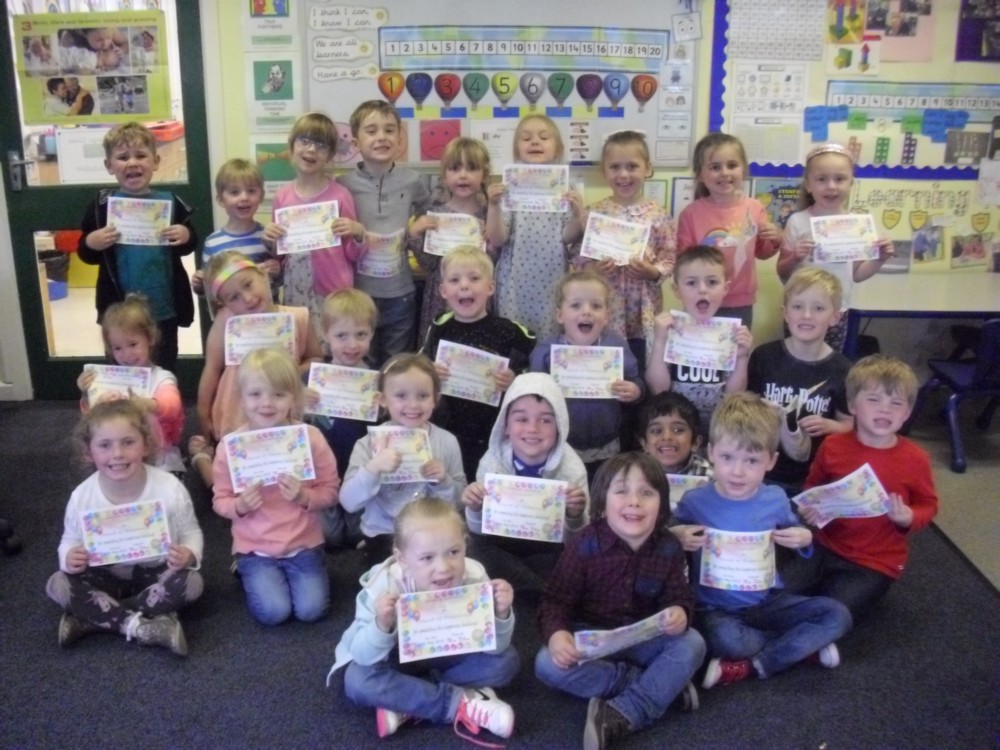 Well done Seedlings for completing their Happiness Challenge!
Founders Day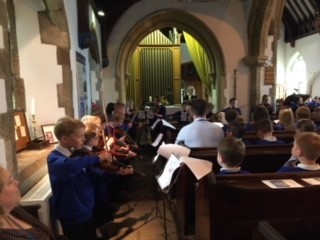 What a wonderful Founder's Day – it is so special for the community to come together to celebrate Stanford School's birthday! Thanks you to Mr Lingard and Mrs Brumfield for supporting the assembly in the morning and to Rev Pam for leading the Church service at St Margaret's. Our pupils spoke about the special heritage of our school, their reflections of Stanford and their hopes for the future. We were so proud of the singing and viola group. The high tea was also beautiful with over 60 guests enjoying the day.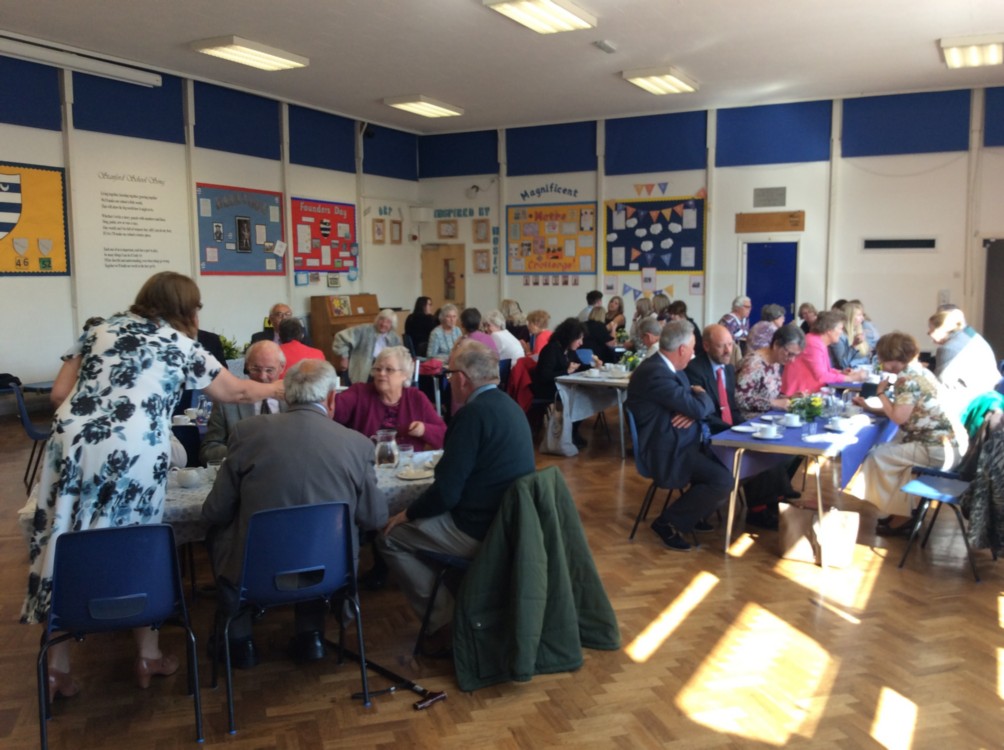 Royal Wedding Celebrations
What an amazing atmosphere at our Royal Wedding celebrations today – we had dainty cucumber sandwiches, lashing of fruit juice and tasty cakes. Children wore party clothes and red, white and blue! Thank you to all the pupils who entered the competition – winners are being announced this afternoon. Big thanks too to all the staff and pupil helpers for their work in organising the event and to Pupil Voice for planning the activity. All pupils received a commemoratory book mark too to celebrate the special day.
Our best wishes to Prince Harry and Meghan for their big day tomorrow!
Seedlings Class
We celebrated the Royal Wedding of Prince Harry and Meghan by making wedding cards, crispy cakes, red, white and blue bunting and colouring the Union Jack flag. We all dressed up and had a tea party on the school field. Best wishes to Prince Harry and Meghan on their wedding day from Seedlings class.
Relax Kids
Seedlings class have been working with Amy from 'Relax Kids' to learn about ways to relax and be calm following 7 simple steps.
First, we explored and imaginary wood, gently held a tiny bird and carefully put it back in its tree.
Next, we stretched up tall before learning how to breathe in through our nose and slowly out through our mouths with our teddies on our tummy.
Finally, we curled up with our teddies and listened to some calm twinkling music.
What a wonderful relaxing afternoon. Thank you Amy.
Hair Cuts for the Little Princess Trust
Well done to Daisy and Scarlett – they have raised funds for the Little Princess Trust. Lots of family and friends gathered in the Stanford Library to support them as they had their special hair-cuts.
Stranger Danger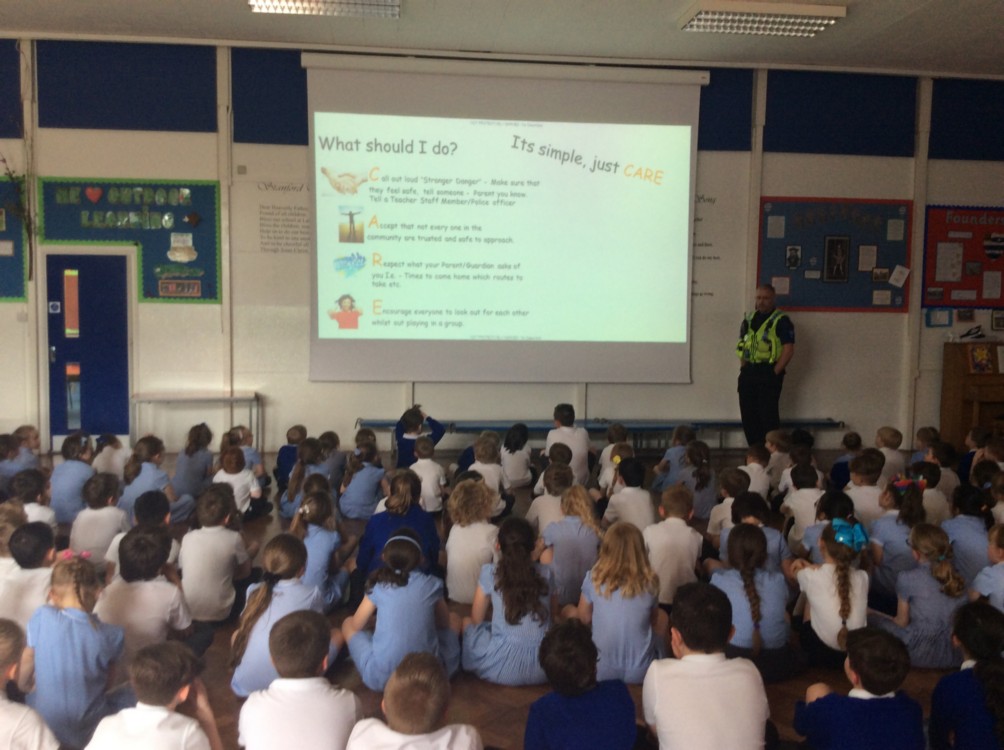 Thank you to PCSO Marc Ireland who led an important assembly in school about 'Stranger Danger.' All the pupils listened to the good advice and will remember to C.A.R.E
C - Call Out!
A - Always remember to not go with someone you do not know!
R - Remember to not talk with strangers!
E - Everyday at least one child gets spoken to by a stranger!
Window Boxes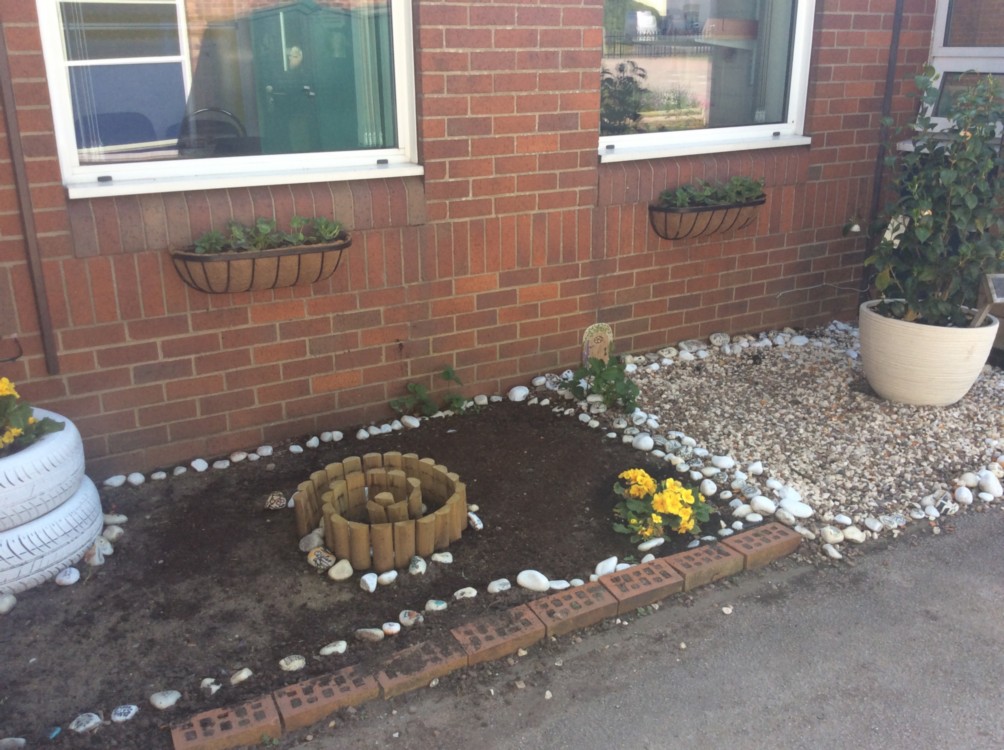 We now have window boxes in out peace garden too – thank you to the volunteers who helped. Pupils are now on a rota to water the lovely flowers daily and the sunshine is glorious. We also have some seating on order to help make this area calming and beautiful to sit near.
Roman Forum – Recyclng from different eras
The Romans had a place called a Forum where they discussed important matters of the day. At the end of the day the children were split into 2 teams and took part in a discussion. We looked at an important matter – Recycling first from a Roman point of view where they didn't consider it important and then discussing how recycling is far more important today considering the polution of the oceans and its harm to the environment.
Rev Pam and Mr Lingard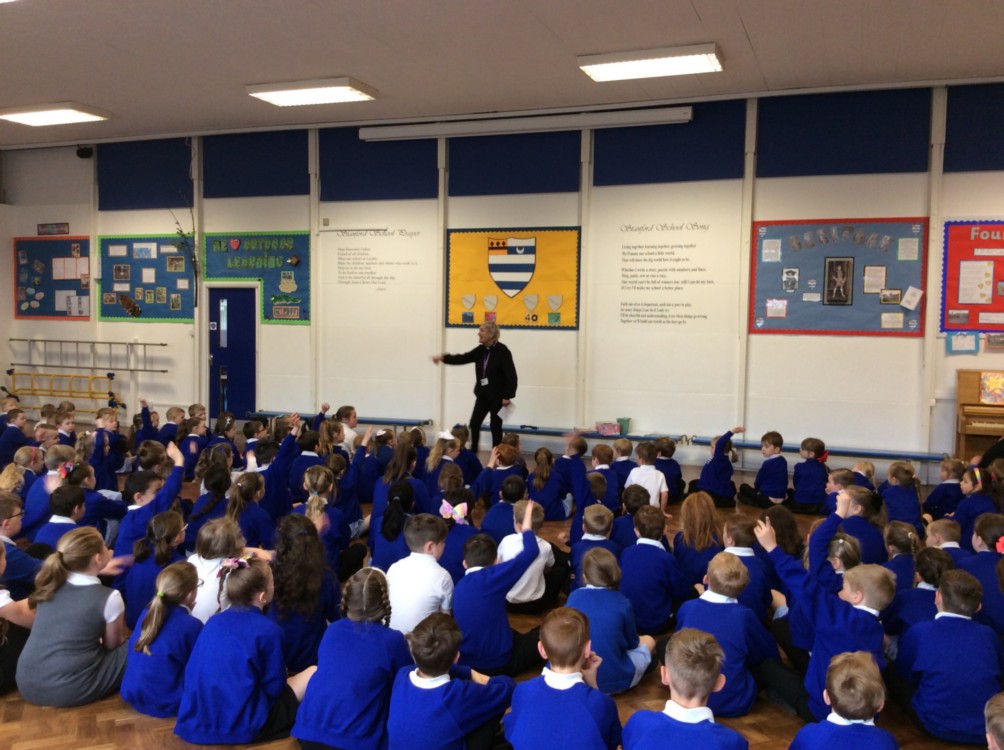 Rev Pam visited school today, along with Mr Lingard, Chair of Stanford Trust, to meet with pupils and staff before Founder's Day – it was lovely to see them and they enjoyed the tour. Thank you.
Sheepfold Home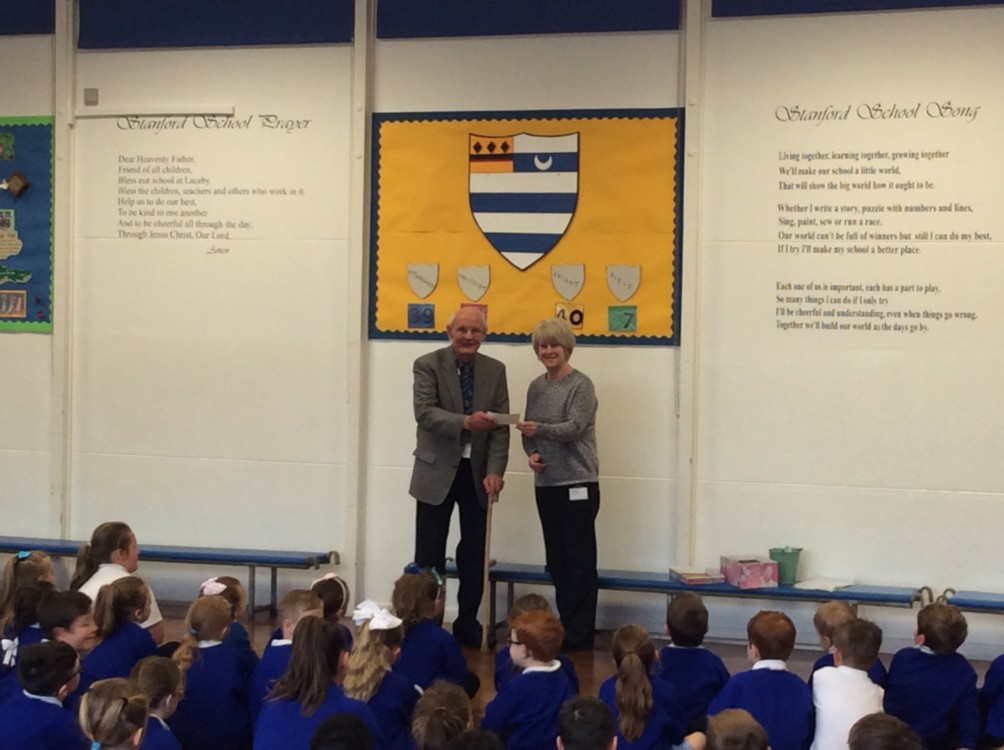 Mr Anderson visited our assembly today to tell us more about the Sheepfold Home, Bethlehem and accept our donation towards this charity. We remembered Mrs Anderson who used to work at Stanford, as this charity was important to her.
St George
St George's Day 2018 Assembly delivered by Mrs Smith
Seedlings Class
Seedlings class have been learning all about Saint George, the Patron Saint of England.
We listened to a story that told us of a dragon and a knight named George and how George killed the dragon to save the princess! We dressed up, then drew pictures of knights, dragons, maidens and coloured the England flag. We also learnt about what foods are traditionally English, such as cucumber sandwiches, fish and chips and strawberries and cream.
Next, we watched a clip about English games such as cricket and bowls. To end the day we made cucumber sandwiches and had afternoon tea!
"I enjoyed making cucumber sandwiches." Ella
"The best bit was having our afternoon tea." Joshua and Avery
"We liked learning about the story of St George and how he slayed the dragon." Evelyn and Jasmine
"The quiz was fun!" Poppy. B
"We liked making the red roses." Charlie. R and Florence
"I used the words to write about St George and then drew a picture." Lincoln
Happy St. George's day everyone.
British Values: Can I learn about the legend of St. George?
Sunflower Class celebrated St. George's Day on 23rd April. They heard the story of St. George and the dragon, acted it out and made a'Happy St. George's Day card'. They also learnt about other important British symbols, including the England flag with the St. George cross and the red English rose.
Talking about hate crime
PCSO Marc Island and his colleague came in to talk about hate crime to Key Stage 2. They discussed how we should respect everybody is different and treat everyone the same no matter what their gender, disability, religion or race.
Mrs Groves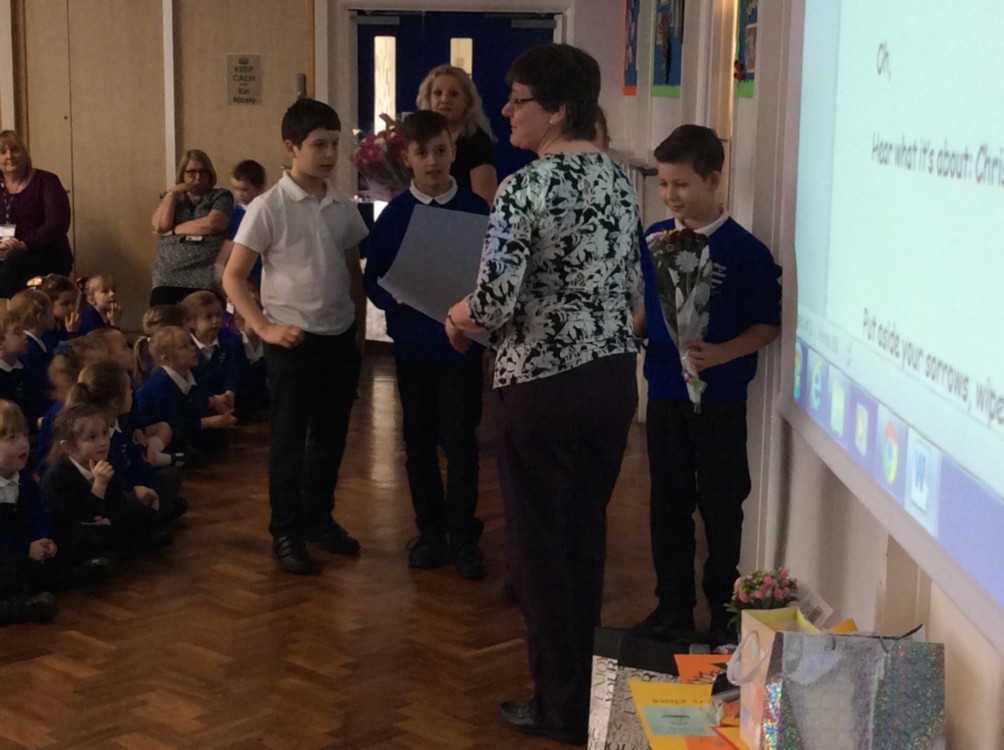 Mrs Groves is retiring from Stanford today after nearly 21 years. Mrs Groves has helped pupils develop their skills and interests and will be missed as part of our staff team. Enjoy your retirement Mrs Groves, we will miss you!
KS1 Disco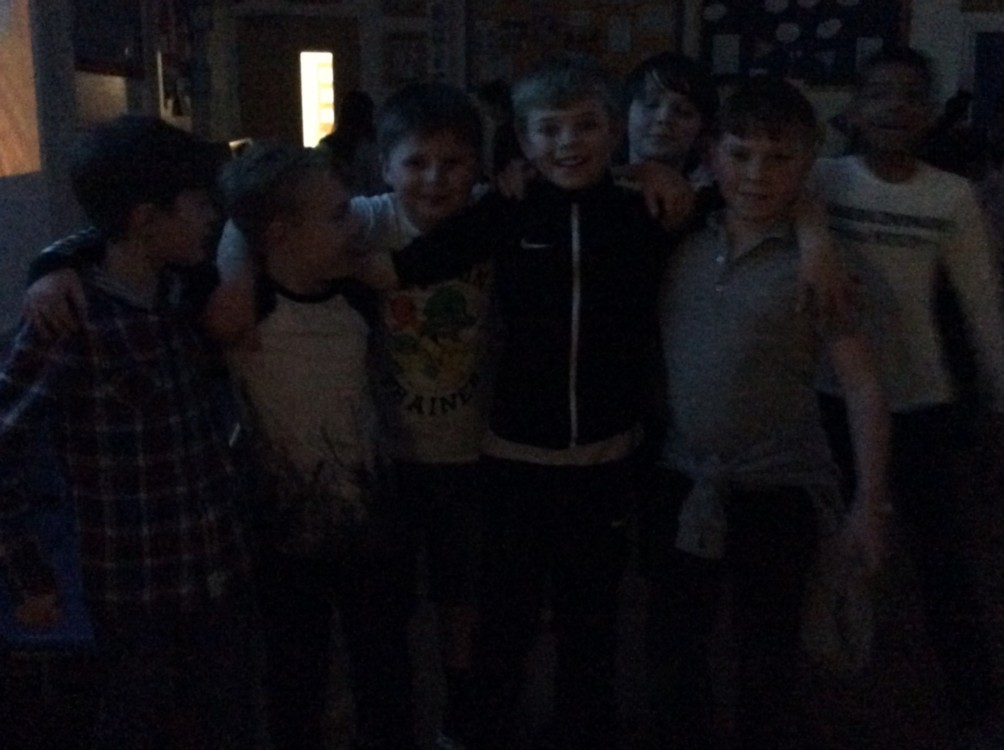 Everyone had a brilliant time at the Easter Discos – great dance moves, excellent behaviour and pupils enjoyed the refreshments. Thank you to everyone for their help. A great community event.
World Downs Syndrome Day
As part of our continuous drive to raise awareness of diversity at Stanford, we held an assembly to support World Down Syndrome Day.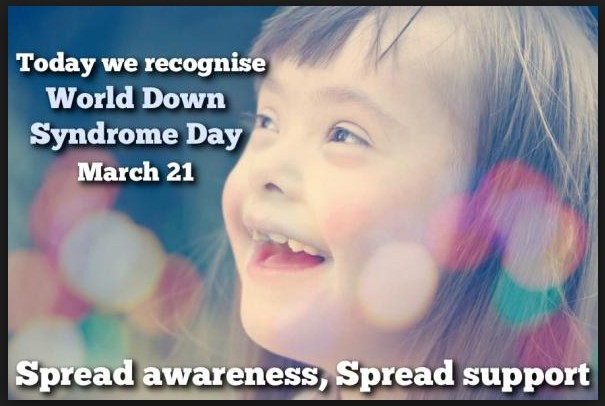 We enjoyed this video clip of some children singing with their parents.
They are singing alongside using Makaton, we had a try at following the Makaton signs too.

We learned that Makaton is sometimes used to help people with Down Syndrome to develop their communication skills alongside their development of speech.
At Stanford we believe that this image illustrates our attitude to diversity very well.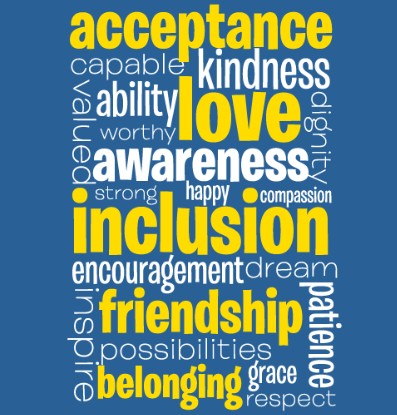 One pupil was already supporting World Down Syndrome Day by wearing a pair of odd socks in recognition.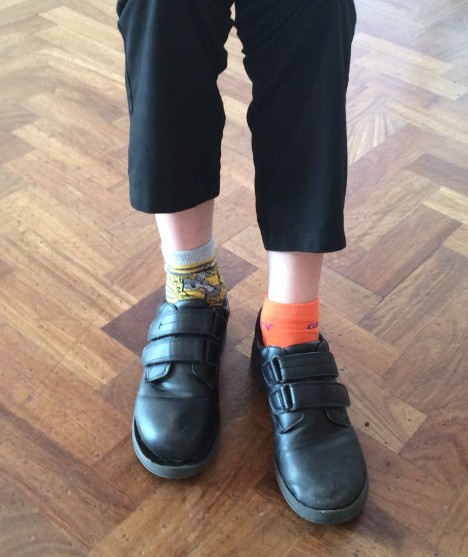 Mental Health
Our School Nurses came in to talk to Star Anise and Barley class about Mental Health. We discussed being mentally healthy and how keeping active and healthy will help keep our minds well.
We learnt the 5 different things to keep our mind well:
Connecting with people around us
Learning new skills- giving you a sense of achievement
Be Active
Give- Do something nice for someone
Take notice- be curious and more aware of the present moment
Stanford having fun in the snow at lunchtime!
Gung Hay Fat Choy! – Happy New Year.
This week we have been celebrating the Chinese New Year, the year of the 'Dog'. There have been lots of different activities including, listening to the Chinese Zodiac story and sequencing the animals, tasting Chinese food, serving customers in the Chinese restaurant and using chopsticks! Next, we learnt some Chinese words, sang songs, made and performed a dragon dance around school and wrote in Chinese too!
Friendship Activity event
We had a lovely Friendship Activity event after school – pupils came along to make friendship bracelets, do craft activities and enjoy a chat over a biscuit and a juice. Thank you to the staff for supporting this – lots of kind words from everyone!
Mental Health Awareness
Mental Health and Well-Being of children and staff at Stanford School is very important to us.
As part of Mental Health Awareness Day, each class participated in activities that were age appropriate to discuss how we can help to look after ourselves and each other. FS looked at people who we can talk to and look up to as role models, KS1 discussed different feelings and how 'It's Ok!' to feel certain ways. KS2 discussed different types of mental illness and how we can support one another.
We presented our work and ideas in a whole school assembly, the key theme that we are going to continue to focus on is "It's Good to Talk!".
Poppy Class
Finley asked "What is Mental Health?"
Jacob replied "It's how you feel inside."
Lily said "Good mental health is when you can cope with lots of different emotions."
Emotions like feeling sad, happy, angry, embarrassed, confident, nervous etc.
All of these emotions are quite normal and we all said 'It's OK!'
"Good Mental Health is experiencing different emotion, knowing IT'S OK!" exclaimed Anthony.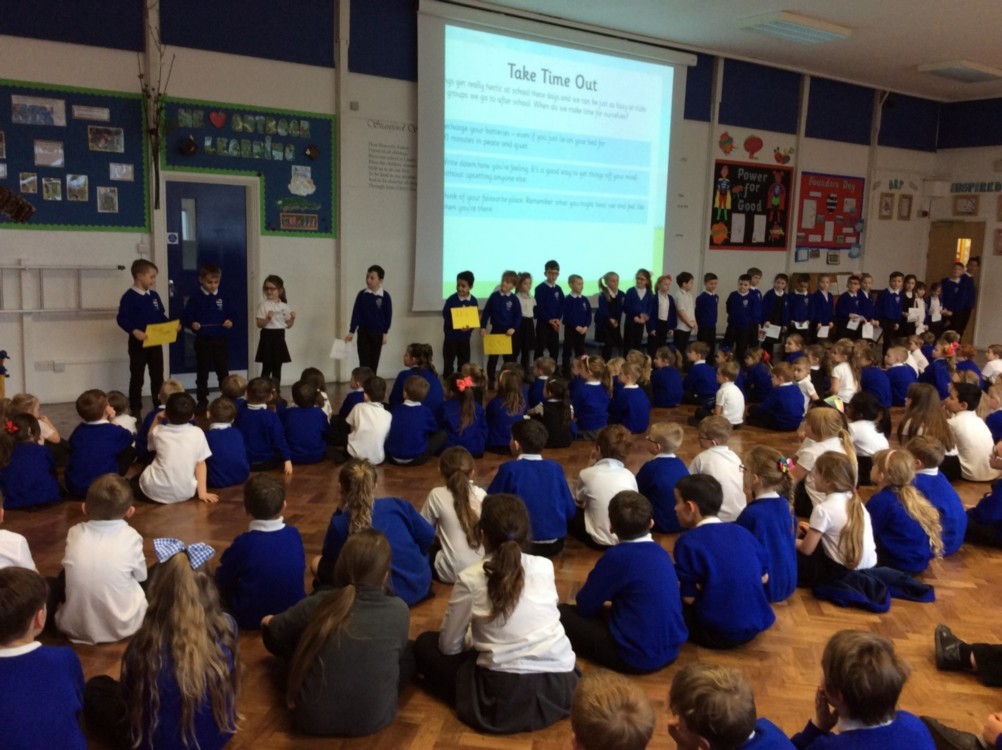 After School Activities
Children have enjoyed taking part in our Friendship and Valentine after school activities.  There were lots of things to do including, making friendship bracelets and drawing a row of friendship friends.  
Radio Humberside
Carl Wheatley from Radio Humberside visited school today to speak with the pupils about all the exciting learning that goes on at Stanford. As always, the pupils did us proud and were very articulate. Please tune in to listen to the interviews on Radio Humberside during the week beginning Monday 19th February 2018 at 7.50am.
Can I write a poem about dignity?
Children in Star Anise Class wrote special poems for World Dignity Day. Three representatives from the class were lucky enough to perform their thought-provoking poem at Cloverdale Residental Home in Laceby. The residents and staff were really moved by what they heard. Here is their special poem:
Can I discuss my feelings and emotions?
In sunflower Class, we think it is important to talk about our feelings.
Neve: I cry when I am hurt. Harry: I worry about other people. I hope they are playing safely outside.
Summer: I feel sad when my friends leave me out. I can feel very, very sad then.
James: I can feel OK when I am playing with my friends.
Taylor: I feel happy when my friends let me play.
Oliver H: If somebody scared me, it would make me shocked!
Lucas: I feel embarrassed when I don't know what to say.
Community High Tea Thank You
We had a lovely Community High Tea Thank You Event yesterday – we wanted to let all the volunteers who help our school know how valued and special their contributions are. Thank you to all the pupils and staff for making and serving the refreshments. All the guests enjoyed the performances and entertainment. Special thanks to the year 6 helpers -Joe, Jessica, Lucie and Harvey who helped make sure the event ran smoothly.
One visitor commented," A lovely event. Pupils were very welcoming and friendly – they entertained us with a wonderful variety of well-rehearsed, interesting and fun performances. A very special afternoon."
Tolerance Assembly
Premier Sports came in and delivered an assembly on tolerance and what should and shouldn't be tolerated. Pupils used different coloured cards to represent how they feel about different aspects and scenarios.
Peace Garden
Pupils have designed beautiful, thoughtful peace pebbles for the peace garden. A team of helpful year 3 pupils worked with volunteers to improve the outdoor area and start a peace garden. We have further plans to develop a peaceful seating area for reflection and reading too. Do you like the difference?
Mr Mayor
Mr Mayor visited the school today to lead an assembly and meet the Pupil Voice team.
Ethan (Head Boy) and Jasmin (Head Girl) along with the Road Safety Group and Litter Picker Group spoke about the exciting learning at school. They also discussed the opportunities the pupils at Stanford have to steer the curriculum, carry out responsibilities and plan events.
Mr Mayor spoke about the importance of helping the community and making a positive change. He mentioned the importance of environmental awareness and we promised to keep him updated of the work we do.
Thank you to Mr Mayor and Councillor Hasthorpe for joining us today – the pupils were inspired!
Introducing our new Dance Teaching assistants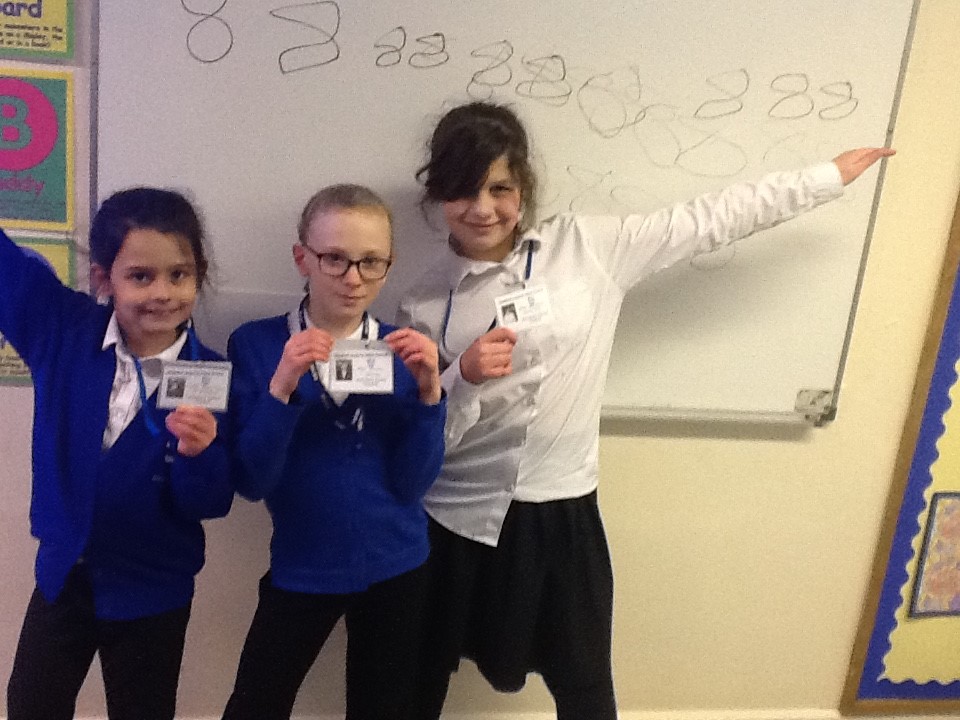 At lunchtimes Miss Cullen leads (along with her trusty assistants) a fun dance routine  on the KS1 playground to keep everyone active.  
Toy Appreciation Assembly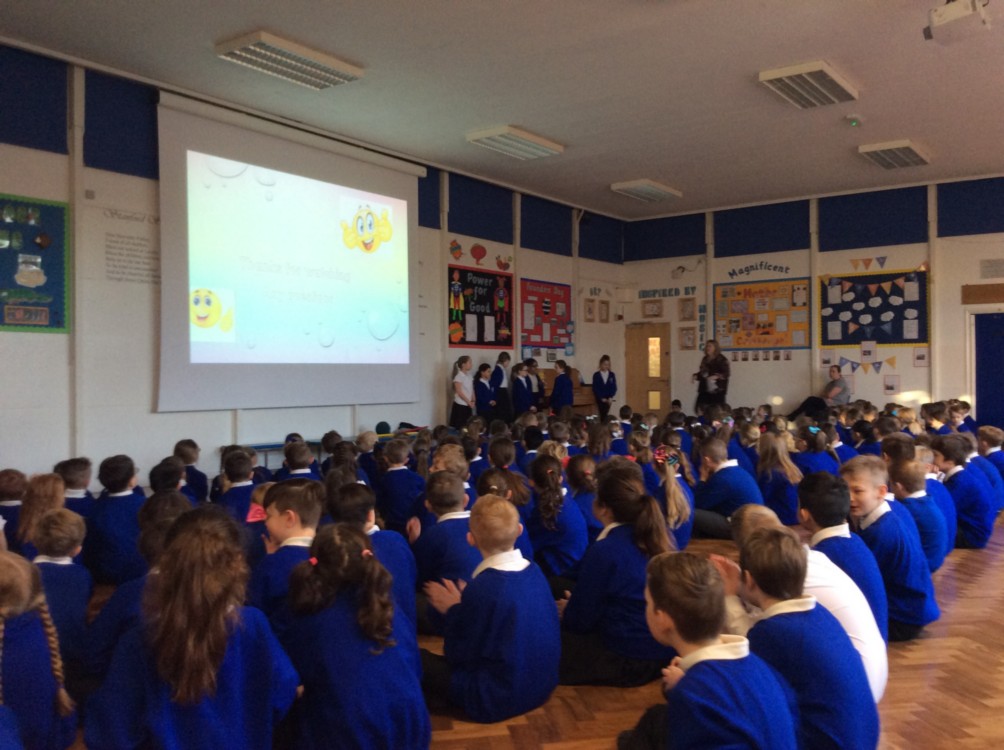 Well done to the pupil voice group in year 5 who led a 'Toy Appreciation' assembly this morning to the whole school about sensibly looking after our playground equipment. The group also shared ideas for new games and used role –play to support this. The group will be monitoring and rewarding improvements during break times.
Christmas Assembly
We had a fantastic end of term assembly – brilliant singing, great atmosphere and lots of rewards for behaviour, great reading at the library and for 100% attendance. A special Goodbye to Mr Hawkins and Mr Leach. Merry Christmas Everyone.
P4C What is love?
Love has no labels.
We watched the love has no labels video
We saw how inside everyone looked the same. We talked about how 'comfy' love feels when it is given and returned.
We agreed that love has no gender, no race, no religion, no age and no disability.
We agreed that love has no labels.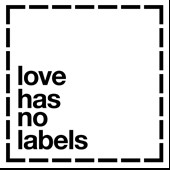 Connor said 'We can love everyone, it doesn't matter if their skin or religion are different.'
Anthony added 'The most important thing in families is love. They may look similar or different.'
Christmas dinner in a bun
Great staff lunch time event – Christmas dinner in a bun!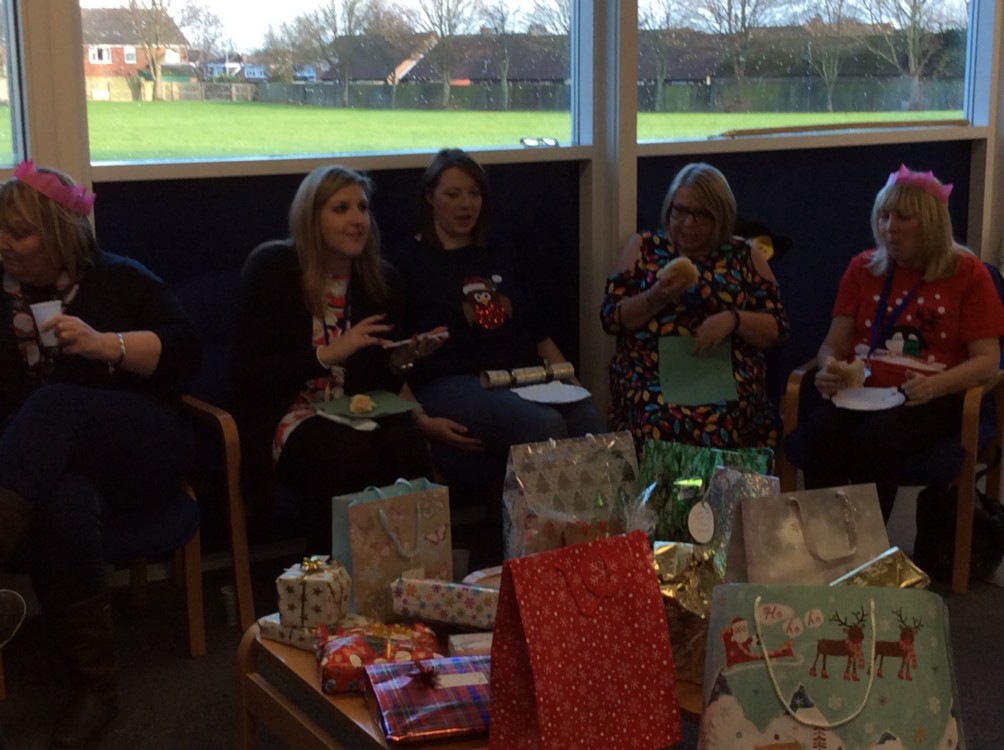 Litter Pickers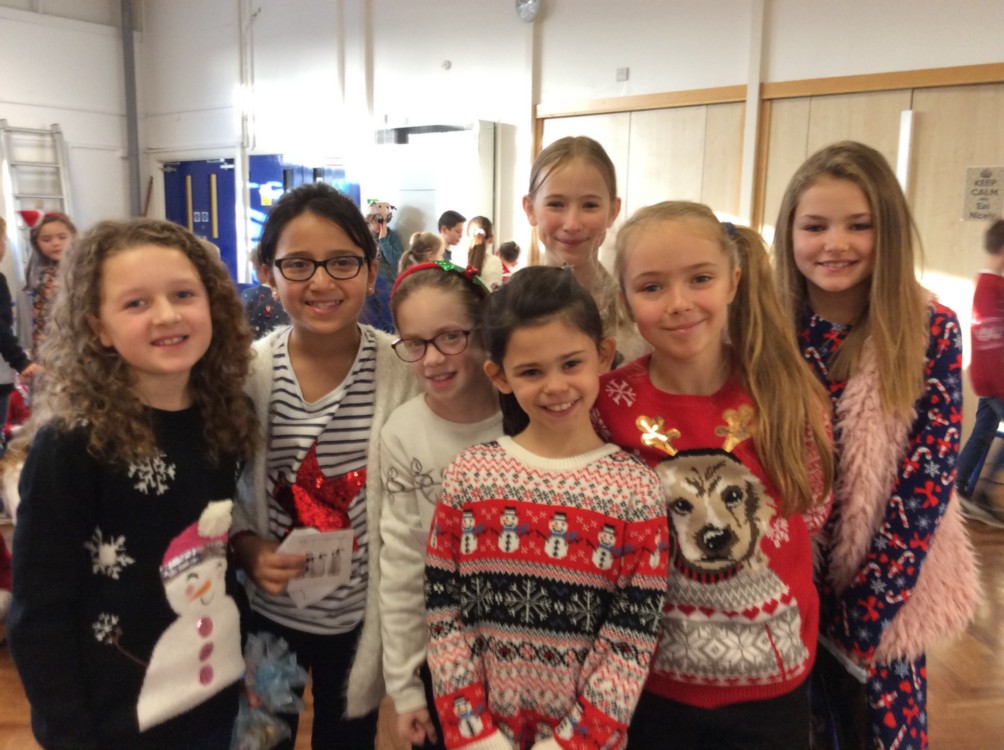 Well done to the Litter Picker team for motivating and encouraging others to take part – excellent team effort. Thank you to Jessica for organising cards and rewards as a treat for the team!
Stanford's Got Talent
Wow- well done to all the finalists in Stanford's Got Talent Show – brilliant performances enjoyed by the whole school . Well done to the team of judges and thank you to Mrs Cawley for co-ordinating. The winner was judged by the school – congratulations to James for excellent singing and a very emotional performance.
Healthy Tuck Shop
Well done to the yr 6 pupils who run and organise the Healthy Tuck Shop – date scones, fruit jellies and cheese and crackers went down really well!
Christmas Dinner 8 December
Stanford enjoyed their Christmas Dinner today – the kitchen provided lovely Christmas dinners for the pupils. There was a wonderful atmosphere and the builders from the school's roof project and the Asset Team attended along with school governors. Year 6 pupils played the guitar and drums to entertain the visitors. Mrs Brady led a Christmas sing-a-long and everyone enjoyed the festive feeling! Thank you everyone for your support.
Christmas Fayre
Stanford enjoyed a wonderful Christmas Fayre this evening. Thank you for all your support. The pupils designed and created wonderful gifts to sell on their Christmas Market stalls as part of their enterprise learning. For example, there were homemade shortbread biscuits, Christmas lanterns and tree decorations along with marshmallow lollies to choose from! Volunteers and staff helped run the Tombola, the raffle, the refreshments, the cake stall and many other exciting stalls. Also, Santa made a visit to the fayre and the Grotto proved a very popular choice!
We will keep you posted about the funds that have been raised but would like to thank you very much for your time and kind donations. Merry Christmas!
Litter Picking Project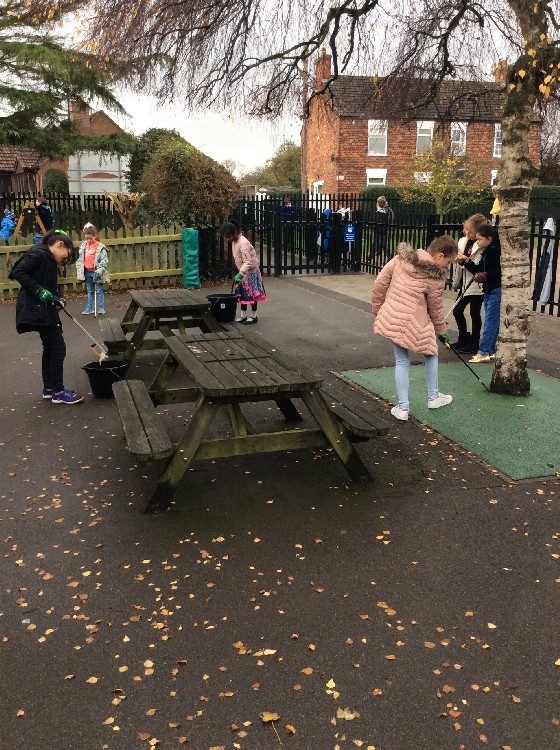 Pupils continue to support our litter-picking project – they show dedication by litter-picking every break time and have inspired other pupils to join in. Well done and thank you.
Road Safety Week
Thank you to the community members who supported our Road Safety Week activities. Pupils led workshops all about 'Keeping Safe on the Roads' and were inspired by the assembly led by the Ryan Smith Foundation and the workshops earlier in the week led by Mr Cullan , the County Road Safety Officer. The Coffee Afternoon to raise funds for bike helmets was really well attended too. Our Road Safety Committee worked hard to organise these events - thank you for your continued support.
Road Safety Week: Can I remember to Stop! Look! Listen! and Think?
This week Key Stage 1 have been learning all about road safety. They had a really interesting talk from Alison and Dave who explained how to keep safe and cross roads safely.
Sunflower Class made a road safety poster and shared their important messages.
Can you sing a song about road safety?
Ryan Smith Foundation Assembly
Debbie from The Ryan Smith Foundation came to talk to pupils about the importance of wearing a helmet. She spoke about Ryan and how his life has changed dramatically, all because he didn't wear a helmet. She used eggs to demonstrate what can happen if a helmet is not worn. It was a very informative assembly and the pupils really enjoyed this.
How can apples and toothpaste teach us about tolerance?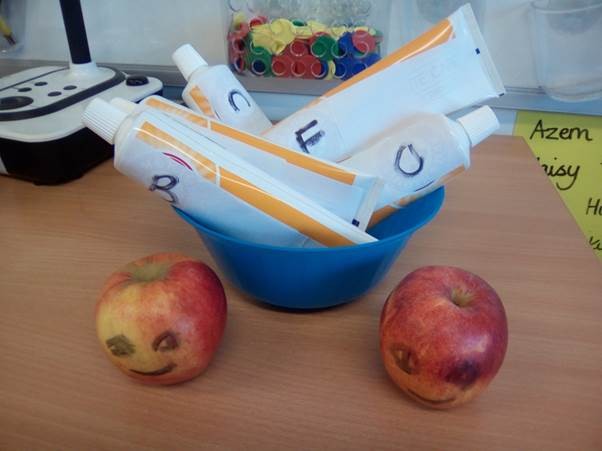 The children were introduced to 2 new 'classmates' Bramley & Russet.  They were nervous because they were different to everyone else in the class. They were then put in a bag and were passed around the class. The children were told to say unkind things about them and give them a slight knock. 
We looked at them when they had been around the class. Apart from a few 'juice tears' they looked fine. We then left them to fend for themselves for the rest of the day and ignored them.
At the end of the day we looked at Bramley and Russet again. They were still smiling and seemed the same but when we looked under their skin we could see the bruising that our knocks and unkind words had caused.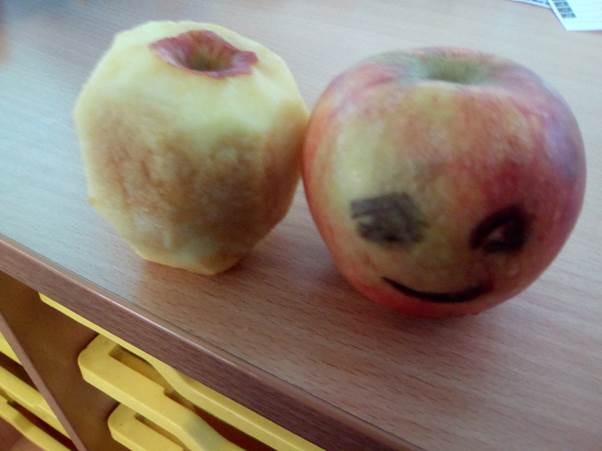 The children were able to see that although people can look OK on the outside they can secretly be hurting when others are unkind.
The children then took part in a competition. In their teams they had to see who could be the first to empty out a tube of toothpaste.
The children found this really easy and could empty out the toothpaste very quickly.
The children were then given the second part of the competition. In pairs they had to put all the toothpaste back into the tube using lolly sticks.
The children found this impossible as the toothpaste would not go back into the tubes, instead they got toothpaste everywhere.
The children were then told the names of their toothpastes - Calling Names, Unkind Comments, Unkind Laughter, Lies and Unkind Jokes.
As a class we were able to discuss how it was very easy for these to come out of the 'mouth' of the tube but once the toothpaste was out it couldn't be put back and all the children were left with was a mess for them to clean up.
The children were then asked to link this with things they could say to each other.
Now the children knew what the toothpaste represented I asked them what they should do in future if they wanted to say these kinds of things and they decided that they should keep the lid on 'the toothpaste' and not say anything at all. Well done class!
Tolerance Day - 'Mix it up' lunchtime
As a part of our activities during the day we had a 'Mix it up' lunchtime. The tables were given names using words that encourage tolerance such as: peace, happiness and love.
The children had to pick a card and sit at their chosen table. This was to encourage them to socialise and share lunchtime with different children and to give them an opportunity to make new friends.
The children enjoyed this change to the normal lunchtime routine.
Charlie (Y1) 'I met a new friend called Azem. We chatted together.'
Oscar (Y1) 'It was exciting to find out which table I was going to go to.'
Betsie (Y2) 'I met a new friend and we talked about friendship.'
Anthony (Y2) 'I was excited to sit with someone new.' Ryan (Y3) ' People were nice on my table.'
Amelia (Y3) 'I enjoyed talking to someone new.'
William (Y5) 'We interacted with new people and made new friends. I think we should do this every day.'
Rebecca (Y5) 'It was really fun. It was good to sit with people we don't normally talk to.'
Can I understand the word tolerance and listen and respond to Martin Luther King Jr's I Have a Dream speech?
Barley class studied Martin Luther King Jr's famous speech called 'I have a dream' and discussed the word tolerance and segregation. We learnt that being tolerant is being accepting of everyone and that segregation is not right. We then took inspiration from I have a dream to create our own dreams four ourselves and our dreams for the world.
How to Banish Bullies
As part of Anti bullying week, "All equal all Different" we created our own recipes "How to Banish Bullies"
A few of us shared our recipes in assembly.
Can I learn about a charity?
Sunflower Class learnt about the Children in Need charity. They found out some of the ways the charity helps children and their families. On Children in Need Day everyone donated coins and placed them on to pictures of Pudsey.
First Aid
Barley class worked with The Red Cross to learn basic first aid. They learnt about how to administer first aid in an emergency, from making the phone call to helping them. We acted out scenes on how to treat someone who was injured. We learnt how to put people in the recovery position and what to do if someone has burnt themselves, deep cuts, seizures, broken bones and allergic reactions. We had a great afternoon and learnt some important skills that could save someone's life
Anti-Bullying Week!
Pumpkin Class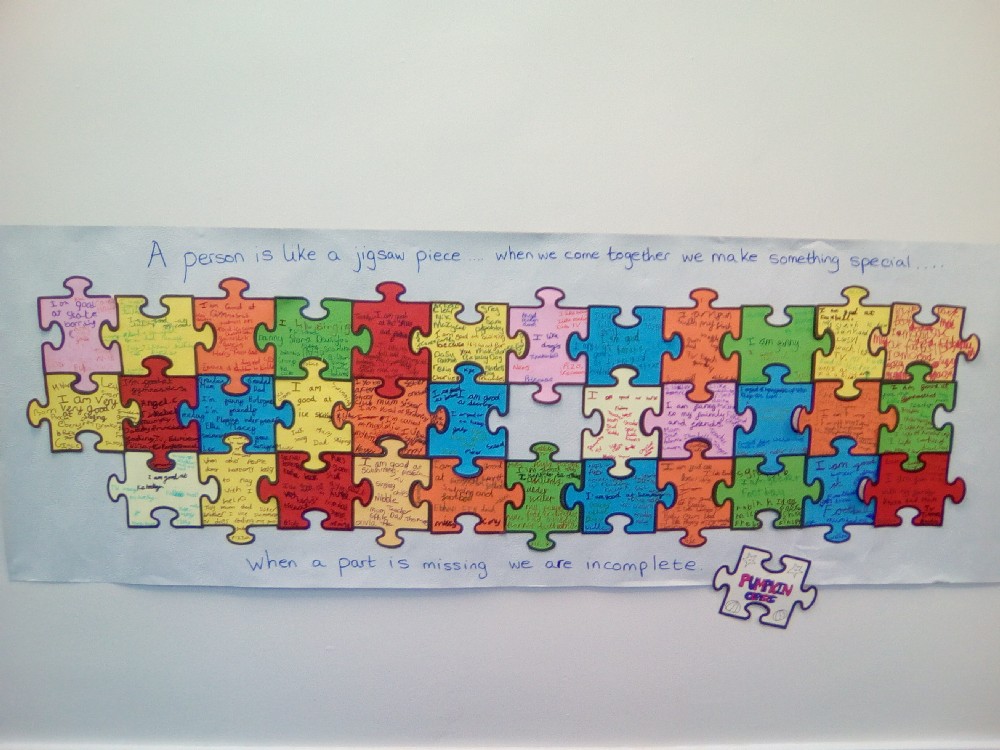 This week we have been looking at anti-bullying with the theme "All Different, all equal". We looked at a jigsaw with some pieces missing and the children saw that every piece has to be in place for it to be complete.
They were then shown a jigsaw piece with the words 'Pumpkin class' and asked how could we complete this puzzle. The children were all given the same jigsaw piece and were asked to write on it all the things that made them unique. We put all these pieces together to show our how we all fit together to make something wonderful - our class.
Star Anise Class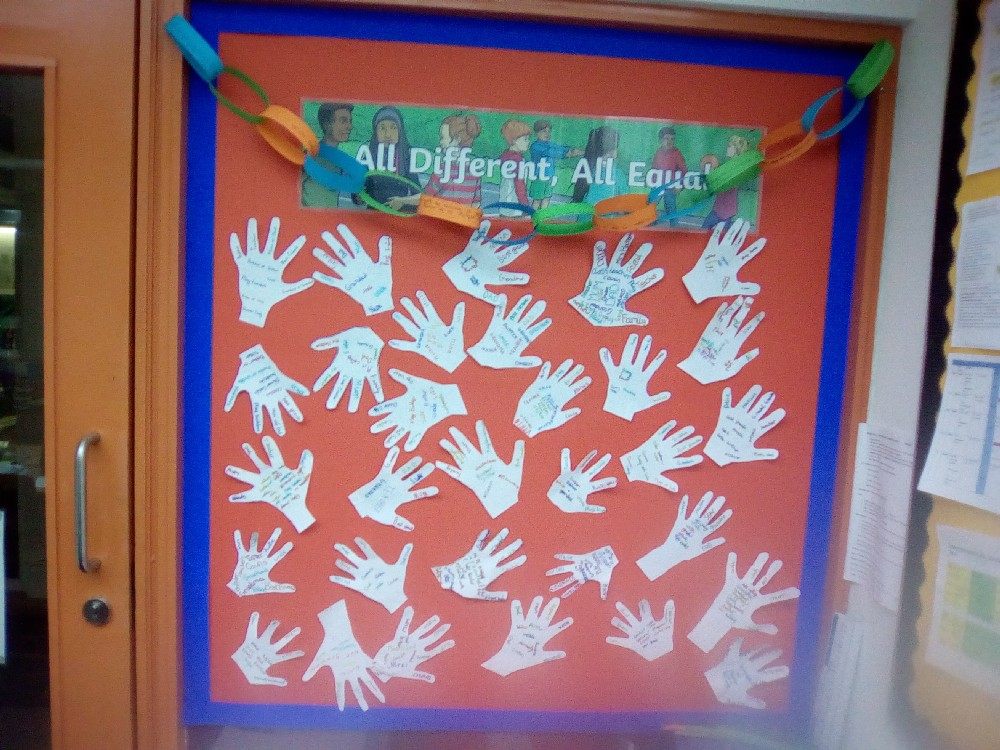 As you know this week has been Anti- Bullying Week. Star Anise have been discussing acts of kindness and have been busy making kind hands. We thought about people we could trust who we could tell if we are being bullied and wrote their names on our cut out hands.
We created a paper chain of kindness, we had a strip of coloured paper and wrote our kindness pledge on it. We also looked at the "Be Kind Campaign" which has been launched by the TV programme This Morning hosted by Phil and Holly.
As Holly said " How much better the world would be if everyone was just that bit kinder to each other?"
Written by Mareen, Darcie and Rebecca
Barley Class
Barley class became Agony Aunts during anti- bullying week. They worked collaboratively to create different scenarios that required advice. They wrote letters to their Agony Aunt, created a freeze frame of this and then wrote their reply, giving advice on how they could stop the bullying. The outcomes were fantastic, with meaningful and helpful advice given
Philosophy for Children (P4C)
This week in Seedlings Class we linked our Philosophy for Children (P4C) questions to Anti-bullying and Tolerance. Here are our responses.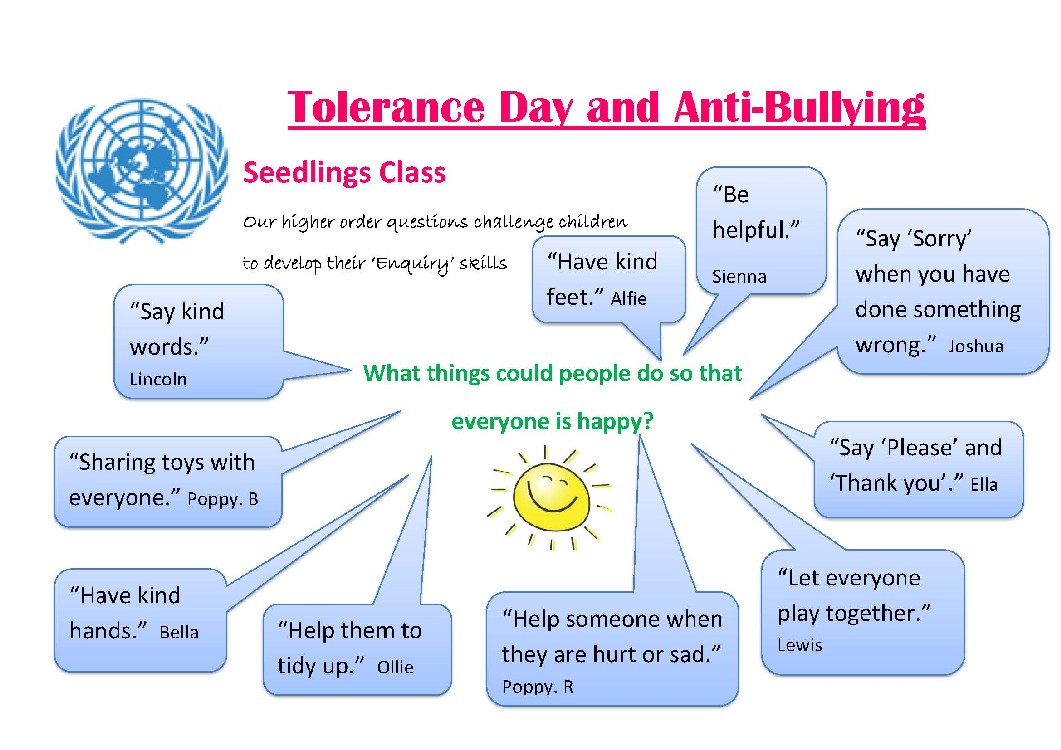 Discussing and debating
In English Star Anise Class have been discussing and debating if this quote from our book " Floodland" is true
"They're just people. They're not good or bad. It's just these are bad times and it makes people do bad things". said by a character from our book, who's name is William.
We have written a debate letter to a place in our book, Eels Island, we are writing as the main character, Zoe.
By James Marsden
Remembrance Day
To mark 'Remembrance Day' this weekend we have been learning about why people wear poppies. We made a poppy wreath, created clay poppies and wrote about poppy day. We talked about a Remembrance service and how people stand silently for 2 minutes to remember the soldiers who have died in the war.
Peace Poem
In Juniper Class we S all shared our poem Peace is around our 3/4 garden. As we said our line we placed our peace pebble around the edge. We had a few moments quiet reflection thinking about the importance of peace within our own lives, in the community, in the country and in the world.
Thinking about Peace
We have been exploring the concept of Peace during our RE lessons.
We shared our thoughts and ideas of what images we thought of when we think of peace. We used these to design our own peace pebble.
Today we reflected on what peace means by listening to a variety of famous quotes about peace. We then shared our own thoughts on what peace means.
We collaborated all our ideas to create a class poem which we will share in our Remembrance service tomorrow.
Community ICT Workshop
Our Community ICT Workshop has been very successful and well attended. Pupils supported community members who were keen to develop their ICT skills in an after-school club at school. Pupils explained how to use power point and helped the group develop their understanding. Thank you to the pupils who were the ICT teachers for the evening and to Mr Hawkins for facilitating the event.
Dance Club
Miss Cullen leads a dance club at lunchtime and is supported by Emma and Charlie in their Assistant Dance Teacher role. They even have name cards like all the other staff. They take their responsibility very seriously and encourage all members of the club to have fun and try their best. Well done!
Eels
In English today we worked in small groups imagining if we were Eels on Eels Island. We considered the following questions; What rules will they need? How will they organise themselves, or distribute food? We designed a list of rules for life on Eels Island. This work is linked to our Power of Reading book' FLOODLAND' by Marcus Sedgwick.
Litter Picker Team
Pupil Voice is really important to us – groups of pupils led interesting assemblies today in school. The Litter Picker team praised pupils for using the bins and encouraged them to join their team. The Play Leaders led an assembly all about the games and equipment we use at break times and introduced all the Buddies and Play Leaders by name – everyone is there to help make our playtimes fun and engaging. Well done everyone.
Bikeability
Year 5 pupils took part in the Bikeability scheme to develop their skills and knowledge to ensure they are safe on the roads
Healthy Tuck Shop
The Healthy Tuck Shop led by the Well Being Team and Year 6 pupils is a real success. Pupils made banana bread and muesli treats to sell. There was also sugar-free fruit jelly and yummy carrot sticks on offer to choose. Year 6 pupils reported lots of positive feedback from customers today who loved the choice of healthy snacks.
Breaktimes and Lunchtimes
We are so proud of the sensible play pupils get involved with at breaktimes and lunchtimes. They co-operate well, share equipment and use the resources sensibly. Check out the photos of today's lunchtime. Our Pupil Voice team have been ordering some new resources this week too and Mr Hawkins will be sharing information about a new lunchtime sports club very soon! Our Play Leaders help organise fun games and today Mr Leach played catch with a group of keen cricketers.
Road Safety Committee
Our Road Safety Committee met today to time how long it takes to walk from safe parking areas in Laceby. They will be designing a road safety leaflet for parents and pupils too in order to share the useful information. We have also planned a Fundraising Coffee afternoon on 24.11.17 at 2.00pm to raise funds for bike helmets. We are also looking forward to PCSO Marc Ireland and Mr Cullam from NEL Road Safety Team working with the pupils on road safety issues. Many thanks to the pupils, staff and community members, Mrs Greenbeck, Mrs Metcalf and Mrs Griffiths for their time and support.
MacMillan Coffee Morning
Thank you for your support for the MacMillan Coffee Morning held at Stanford Centre today. The pupils performed lovely songs and poems. Everyone enjoyed the cakes and refreshments. Thank you for your donations towards this worthwhile cause.
Harvest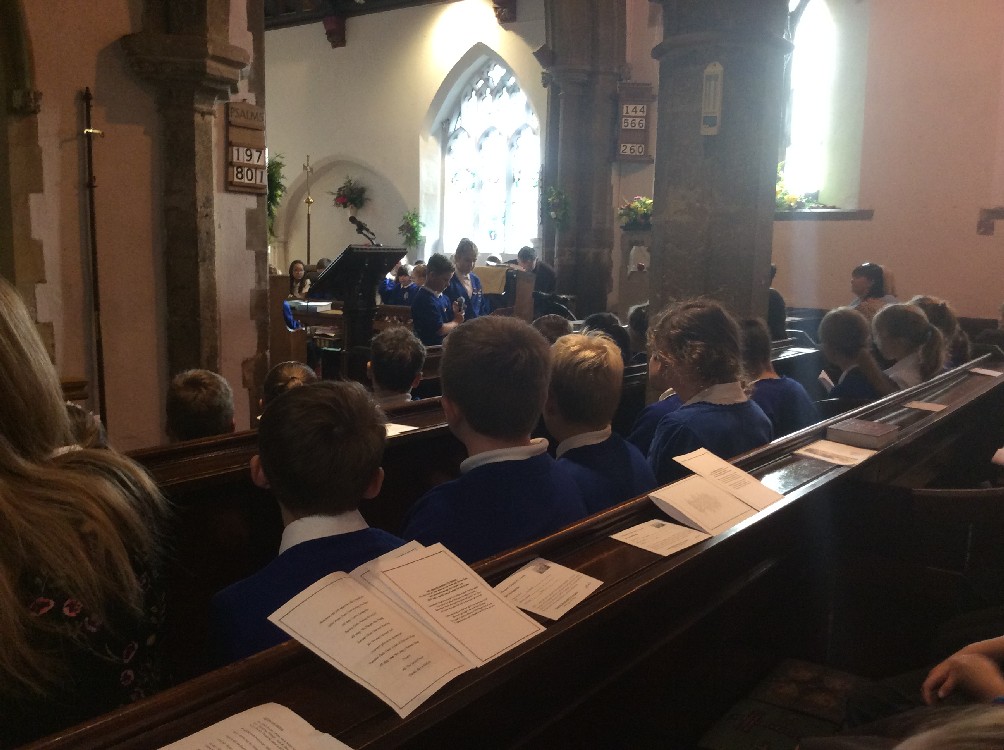 The pupils have enjoyed celebrating Harvest. KS 1 and KS 2 pupils have taken part in a Service at St Margaret's Church and Mr Stevens visited FS stage this morning to lead a special assembly. Well done everyone – the singing was beautiful and everyone performed their poetry and reading with clear and loud voices. Some groups took part in choral speaking really well and Ethan, Head Boy, and Jasmin, Head Girl, introduced the order of service confidently. The Governors who attended agreed that the events were very special. Thank you for all your donations of food which will be going to Harbour Place. Juniper class summed it up perfectly, 'Lettuce care for one another.'
KS1
Thank you Mr Stevens, Mrs Mawer and Mr Read for welcoming our KS 1 pupils to St Margaret's Church today for the Harvest Service. The singing was beautiful and the children listened very well to Mr Steven's important message about sharing.
Awis said, 'I enjoyed the singing.'
Olivia said, ' I will remember the chocolate cake – it taught us how important it is to share.'
Isabella said, 'I like joining in with prayers.'
Thanks too to all the staff and Governors who helped with the trip – a very memorable first trip to Church with school for KS 1.
British Values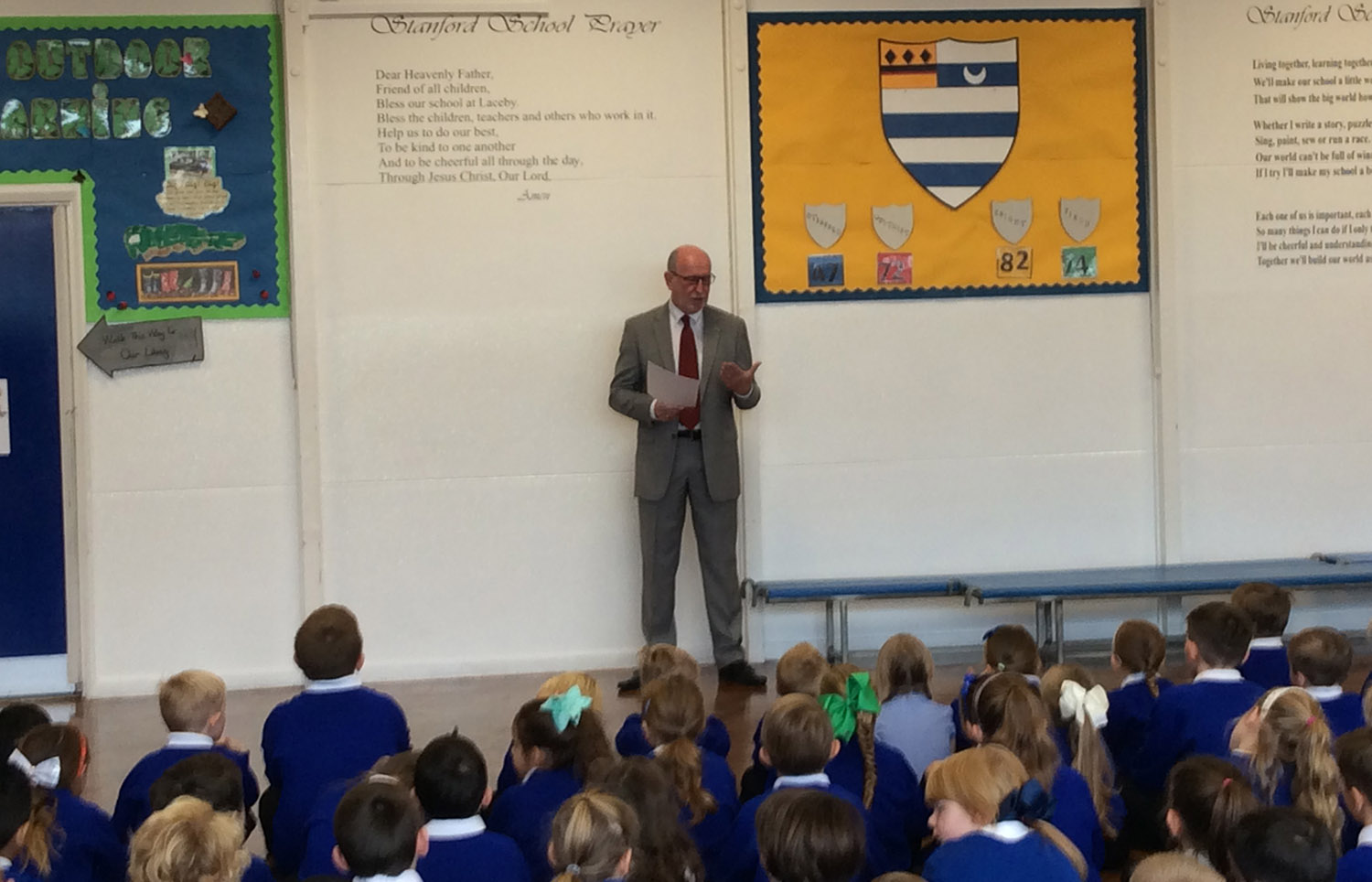 Councillor Hasthorpe visited school today to lead an assembly about British Values. The pupils listened really well and discussed values, respect, tolerance and equality. Councillor Hasthorpe explained how Parliament works and the importance of us all working together as one big family to make positive changes for the world. Our pupils felt inspired and classes will be doing more follow up learning on this in their SMSC and Philosophy for Children work. Thank you Councillor Hasthorpe for your time and support.
Head Boy and Head Girl 2017
The votes have been counted and verified and we can now reveal that our Head Boy and Head Girl for 2017 is Ethan and Jasmin! Well done to every Y6 pupil that took part, everyone was fantastic!
Roof Building Project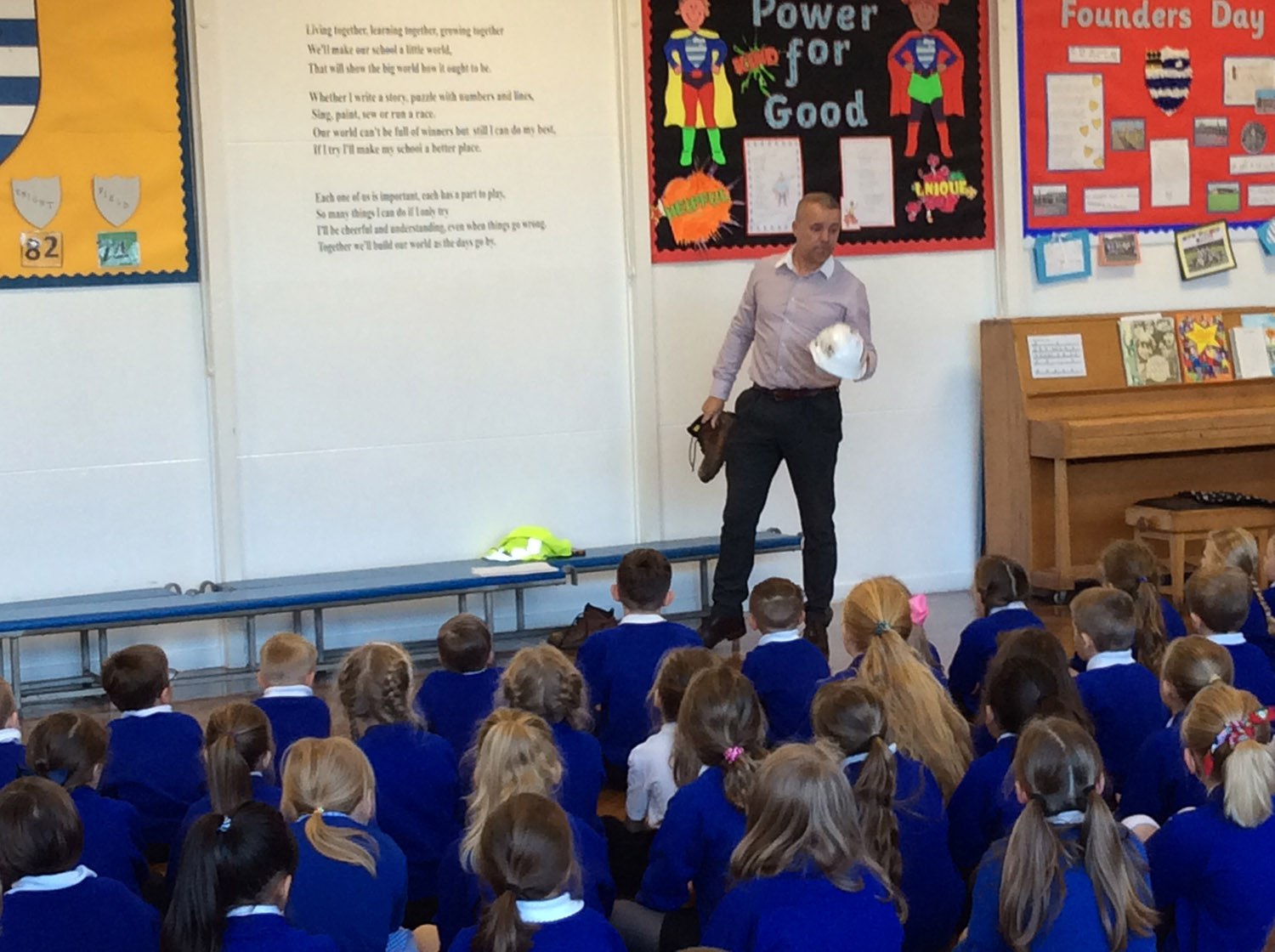 Steve from the County Asset Team visited us to lead an assembly all about the roof building project at school – he talked about the equipment the builders use and the importance of safety. The pupils all listened really well and it seems quite a few family members are working on the roof!
Road Safety Sticker Day
We are so pleased with the turn out for our monthly Road Safety Sticker Day – despite a rainy Monday morning we had lots of pupils and families who chose to walk, bike or scoot to school this morning. Well done everyone and thank you for your support. Particular thanks to Mrs Griffiths, Mrs Greenbeck and Mrs Metcalf from the Parish Council , Mrs Smith from the Governors along with Head Boy , Connor , and Joe for their support today amongst the rain drops!
Cake Sale
Well done to the pupils who organised a cake sale in support of ARC – the pupils are very proud to have raised a substantial amount of donations. We were very impressed with the skills the pupils showed in ensuring the event was a success – the group led an assembly, organised posters, wrote letters to each class and were very busy baking! Well done Jessica, Rebecca, Esmae and DaisyLou.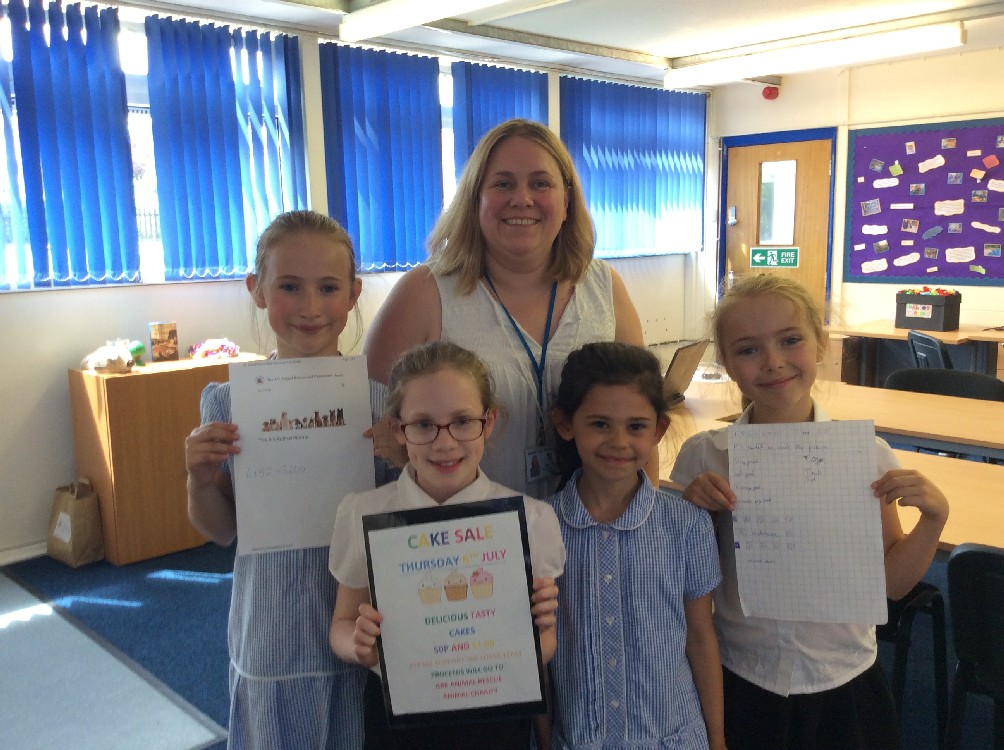 Music Workshop
We learned about different styles of music from the 1940s up to 2017, from a professional band. The band also backed us as we sang 'Summer Holidays' - it was a fantastic day full of learning opportunities.
Harrison played 'Apache' on his guitar: 'I was overjoyed and really excited to be performing with an actual professional band. It was awesome!'
Olivia and Thomas were able to play the cowbell and the tambourine too: 'I loved learning about the different styles of music and about the different instruments. It was great to join in and play ' Play that Funky Music' with the band.'
Lucie: 'I enjoyed listening to the band, especially learning about the different styles of music and how much music has changed over the decades. They were fantastic!'
Can we write formal persuasive letters?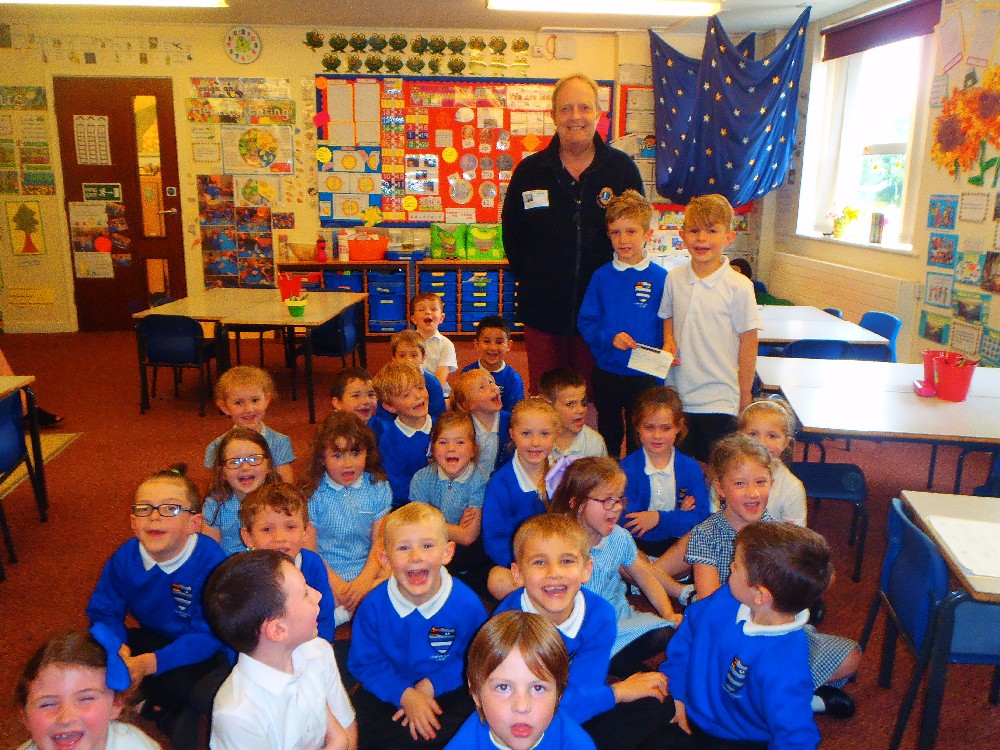 Sunflower Class have been writing letters to Caistor Lions and the St. James Rotary Club asking for donations towards an exciting Art project.
Finley- We will be making a special friendship wall in the playground.
Oscar- We will be working with Zoe the artist again.
Cerys- It will make the playground nicer and there will be a place for us to stop and make friends. Elissa- The children will paint designs with Zoe.
Today Mr. Kemp from The Caistor Lions visited Sunflower Class and kindly presented a cheque for £480. Mrs. Brady would like to thank Caistor Lions for this very generous donation and would also like to congratulate the children for writing such wonderful letters. Mr. Kemp is looking forward to returning to school to see the finished project.
Letter to Theresa May!
Barley class recently wrote inspiring, thought- provoking poems based on three words; love, hope and unity. After showcasing these at our recent Get Together event, in memory of Jo Cox, Mrs Smith, Governors and staff felt that these poems were too brilliant and needed to be sent to our Prime Minister Theresa May. Abbie and Sophie have written a wonderful letter explaining what Barley class have done and also their thoughts and feelings. Alysia has also made a logo representing these three words. Truly inspiring for others to see. We hope we hear a reply from Theresa May!
Well Done Alice!
A massive well done to Alice in Barley Class – she supported the Little Princess Charity by getting her hair cut. We are really impressed with her thought and kindness and we all supported her in a special assembly, along with her mum and hairdresser! Please donate if you can. Thanks
Relax kids
Seedlings class have been working with Amy from 'Relax Kids' to learn about ways to relax and be calm.
First, we imagined we were in a desert and walked in the sand before visiting a city and playing a game as we moved around. Next, we stretch up as high as the mountains and brought down a creature before learning how to breathe in through our nose ans slowly out through our mouths with our teddy on our tummy. Finally, we curled up with our teddies and listened to some clam, twinkling music.
What a wonderful relaxing afternoon. Thank you Amy.
Great Get Together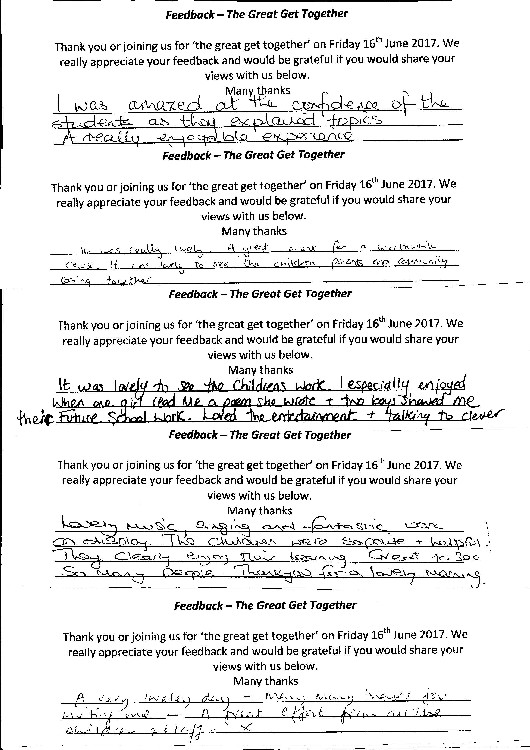 Juniper Class
In Juniper class we have been thinking about the meaning of Community. We considered the benefits of the different communities we each belong to. We thought about how this related to Jo Cox's Quote, " We are far more united and have far more in common with each other than things that divide us."
Together we created a poster with what community means to us. We used the symbol of a tree.
We thought how are communities like trees? Here are some of our ideas:
Rebecca, " Roots hold the community strong for lots of Years."
Auden "The branches are like the different community groups. Some are long and some short. All different but all part of a larger group. "
Sophie, "The leaves like people are all different. They may have different patterns, shades, sizes, textures but they are all leaves and do the same jobs - shelter and make food. People are all different shapes and sizes and have different things they like but every one is human and lots of the same things we need are the same. We need family and shelter and food and friends. Also everyone likes to have fun."
James, "The tree is home to lots of different species all different but in harmony with each other."
Jacob, "Each tree is individual but everyone does a similar jobs with the same parts."
George, "The bark protects the tree and communities support and protect people."
Esmae, "The leaves make oxygen which we all need to live and people need communities."
We shared our ideas during todays Great Get together event.
During the week some of us made cakes and biscuits for the event which we shared together - our own Juniper Class community
Star Anise Class
Jo Cox's legacy has left us with her very important words (first speech to parliament) :
"We are far more united and have far more in common than that which divides us."
Star Anise enjoyed taking part in The GREAT Get Together today.  We took it in turns to run the cake stall. 
Jack W & Charlie E: The cake sale is going really well, everyone is asking us about our cakes. We are selling them at 25p and some people are buying one pounds worth.
Abi, Darcy & Issy: We have done such a good job today. We only have 28 cakes left.
We mixed and mingled with our guests (people we didn't necessarily know) finding out about them as we played Human Bingo. 
Scarlett: Human Bingo was really exciting.  I really enjoyed talking to people and they were really happy to speak to us.
We entertained the guests with our Railway Song (using our instruments), we sang Daisy, Daisy, give me your answer do with our four lead singers boldly singing the verses.  We also played three songs on our violas.
Alfie: I really enjoy playing the Viola. Everybody enjoyed watching us and we made people smile.
James: I am so proud to sing in front of my mum.  I think everyone enjoyed our singing because they were all smiling and I don't think that they have heard the words to all of the verses before.
Do you know the words to the verses?
Human Bingo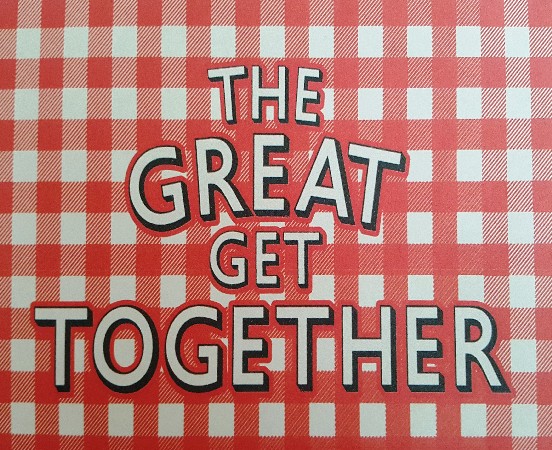 Human Bingo is a quick and quirky way to get to know people that you may not have met before. It often throws up a few surprises. It's great for breaking the ice and getting conversations going, because the whole idea is simply to chat with people to find out more about them.
How to play: mix and mingle with everyone and by talking to people try to find out who can put their name next to the statements on your sheet.
Every box should have a different person's name in it. Star Anise thought that this would be a fantastic idea to use at the Great Get Together morning.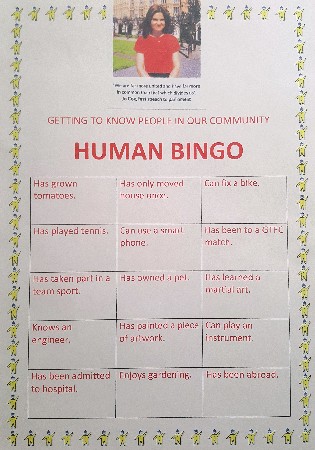 Star Anise worked in groups to think of statements that we might like to find out about people of Laceby when we speak to them at The GREAT Get Together on Friday.
Cakes with Mrs Kelly
In preparation for The GREAT get together on Friday Mrs Kelly has been baking cakes with groups of children in Star Anise. The children had to calculate their ingredients by doubling the recipe. Each group made 30 individual cakes topped with marshmallows. Bring you pennies and come and join us on Friday.
Growing Up and Keeping Safe
Big Talk Education were asked to lead a workshop for parents all about our SRE curriculum about 'Growing Up and Keeping Safe.' This work links to Internet Safety work too. Thank you to those who attended – the feedback was very positive. Big Talk Education will be leading lessons in school this term and working with the teachers and pupils.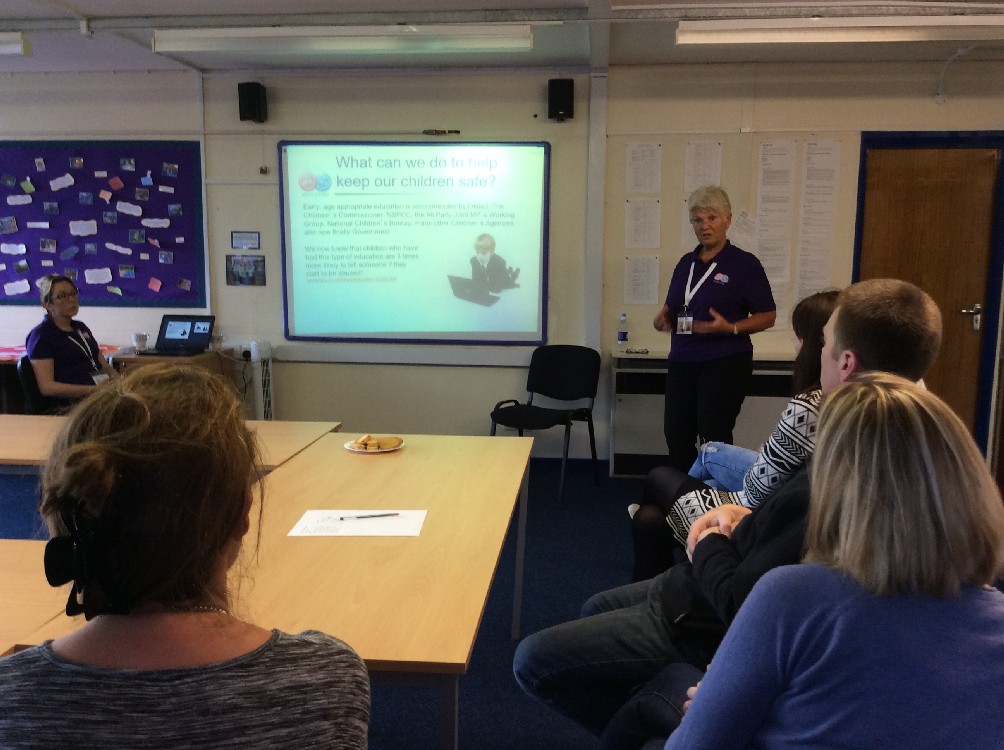 Water Safety
Callum from Grimsby Aquatics Swimming School led our school assembly today on the theme of 'Water Safety.' Keeping yourself and other safe is very important to us at Stanford and this links with the work we do on Internet Safety, Fire Safety and Road Safety etc.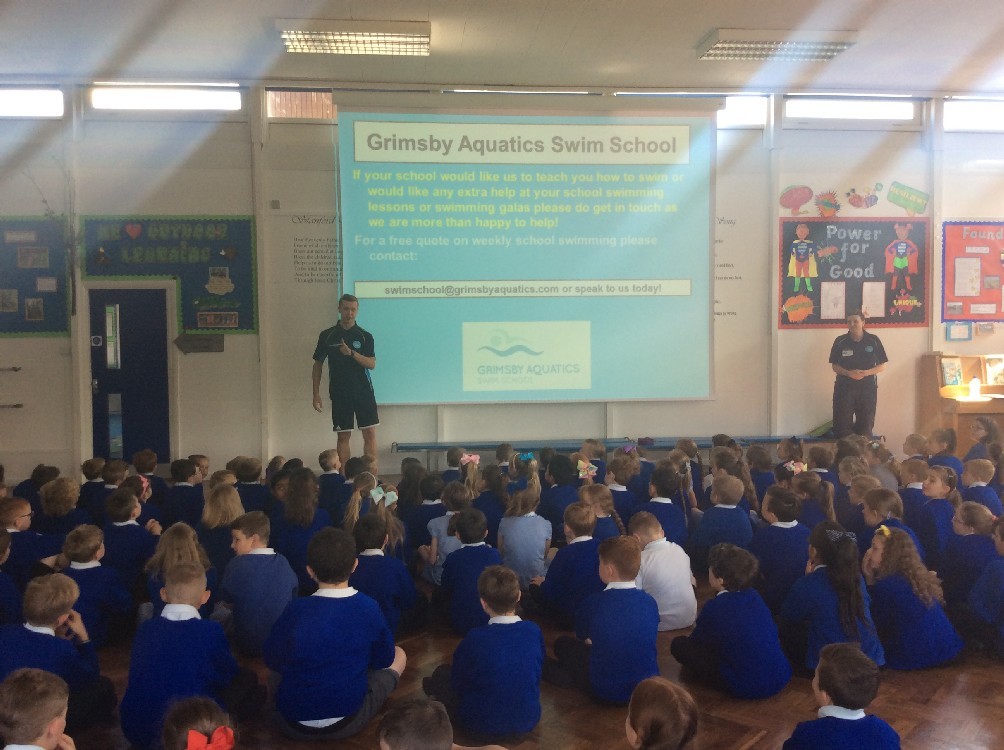 British Values: Can I learn how an election works?
Sunflower Class
Sunflower Class found out how to vote today. They discussed what was happening in the General Election and participated in the voting process themselves. They each cast their vote in order to choose a charity that the school would raise funds for.
Before they visited the polling station (school library) they listened carefully and discussed information about each charity. The charities were: Unicef, Blue Cross, Teenage Cancer Trust, Manchester One Love and St. Andrew's Hospice.
Jacob- I put an X in the box next to my favourite charity.
Lily- I had to fold up my voting slip and put it in a box.
Dexter- I really hope my charity wins.
Sam- It was fair because everyone could vote.
Star Anise
Star Anise found out how to vote today. As a school pupil voice decided to have a vote on which charity we would like to support in school this year. We discussed what was happening in the General Election and then we participated in the voting process ourselves. Each child cast their vote in order to choose a charity that the school would raise funds for.
Before they visited the polling station (school library) they listened to information about each charity. The charities were: Unicef, Blue Cross, Teenage Cancer Trust, Manchester One Love and St. Andrew's Hospice.
Charlie W: I put an X in the box next to my favourite charity – there was only one I wanted to choose.
Scarlett: I had to fold up my voting slip before I put it in the box.
Issy: This was all very exciting as we are allowed to vote like adults.
Alfie: It was hard not to tell anyone which one I was going to vote for.
The votes were counted and verified with the winner being... Blue Cross!
Mustard Class
Mustard class worked in groups to research information about a variety of charities and then gave a presentation back to the rest of the class, so that they all understood what each charity represented. They then all took part in a secret vote using ballot papers and posted their votes in a ballot box.
This was all very exciting and allowed them to vote like adults.
Barley Class
Recently, Barley class have been learning about the general election and the parties that are involved. As a school pupil voice decided to have a vote on which charity we would like to support in school this year: One Love, Unicef, St Andrews Hospice, Teenage Cancer Trust and Blue Cross
Barley class worked in groups to research information about the charities that we were voting for and then gave a presentation back to the rest of the class, so that they all understood what each charity represented. They then all took part in a secret vote using ballot papers and posted their votes in a ballot box.
This was all very exciting and allowed them to vote like adults. The votes were counted and verified with the winner being... Blue Cross!
Walk to School Week
Juniper Class
Wow what a healthy class. All these pupils either walked, scooted or biked to school every day as part of Walk to School week.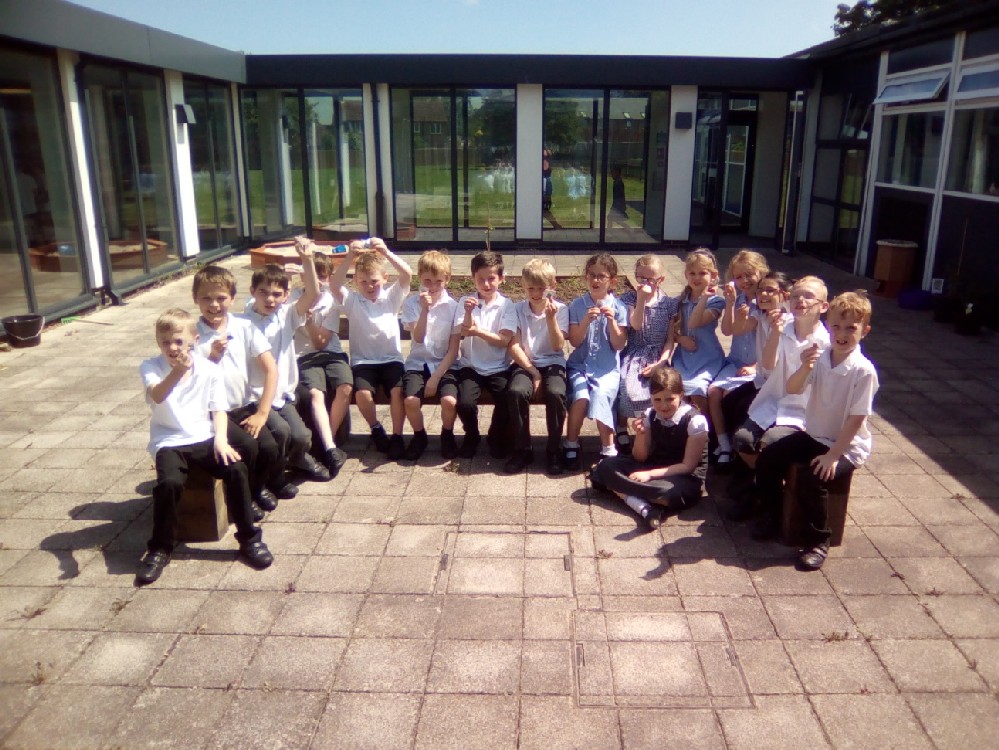 Star Anise Class
During Walk to School Week two of our Star Anise mathematicians were challenged to work out the percentages for each day. They were enthusiastic about doing this even though it was tricky at first. It was a perfect opportunity for real-life mathematics and using and applying their mathematics skills.
Josef: It was tricky at first and we had to make sure we added up the totals correctly and took away the number of children that were not at school.
Charlie E: When we got the number on the calculator we had to round the number up or down depending on what it said after the decimal point.
Our percentages for the week were: Monday 69%; Tuesday 70%; Wednesday 75%; Thursday 88%; Friday 91%.
Challenge: What was our average percentage ?
Feeling relaxed
Juniper class practised some yoga moves under the shade of our wonderful Oak tree.
"I had to really concentrate to keep my balance." Rebecca
"I loved being outside especially near this tree on a hot day." Owyn
"I felt lovely and relaxed and calm afterwards." Auden