SMSC
L.Q: Can I recognise way to celebrate Chinese New Year?
Gung Hay Fat Choy! – Happy New Year.
This week we have been celebrating the Chinese New Year, the year of the 'Pig'. There have been lots of different activities including, listening to the Chinese Zodiac story and sequencing the animals, tasting Chinese food, serving customers in the Chinese restaurant and using chopsticks! We explored Chinese writing and tasted noodles, rice, spring rolls and prawn crackers!
Friendship Event
How lovely that the pupils joined together to make friendship bracelets, design hearts, make fortune cookies and think about what it takes to be a great friend. All the pupils enjoyed their biscuits and juice too! Thank you to all the volunteers for supporting this event.
7billionideas project
Well done to our Barley Class winners in the 7billionideas project. Thank you to Mr Kemp from Caistor Lions for supporting the event and joining us to judge the competition. All pupils made fantastic prototypes and a special well done to the winners. All pupils enjoyed using their design skills, presentation skills and team work skills.
Individual Liberty
In Key Stage 2 we have been discussing Fundamental British Values and what it means to us. This week we focused on 'Individual Liberty'.
We ranked different statements about Our Rights in order of importance;
Freedom to have our own opinions, thoughts, beliefs and religions
Right to liberty and to be safe
Right to an education
Respect for your private life and family
Protection from discrimination
Freedom from slavery
'This was a really difficult task - how can you say one is more important? They are all important and everyone will have a different idea of what to put first' - Charlie, Year 6
'My group all disagreed, we couldn't decide so had to have quite a debate about it' - Lucy, Year 5
'Every group had a different idea of what order they should be in. None of us agreed, all of them are really important' - Finley, Year 3
Children enjoyed their debates, giving reasons for their opinions and understanding that there was no right or wrong answer, everyone has their own opinion, which are all respected.
NSPCC
Buddy
Emma from the NSPCC came to talk to us about the work the NSPCC do, show Buddy, the 'Speak out' mascot and introduce a fundraising sponsored event.
NSPCC - Speak Out. Stay Safe.
As part of our 'Speak Out. Stay Safe.' learning this term, we participated in a special assembly with Emma from the NSPCC. We discussed what sort of behaviours are okay, and who we can talk to if we are worried, concerned, or just need someone to have a chat with!
To say thank you for the assembly and workshops, we used our Pupil Voice teams to discuss what type of fundraiser we would like to do to help raise money to support the super work that the NSPCC do.
We decided on a Stanford School Golden Mile Colour Run - it was great fun!
Polite Point Winners
Well done to the polite point winners this week - excellent role models.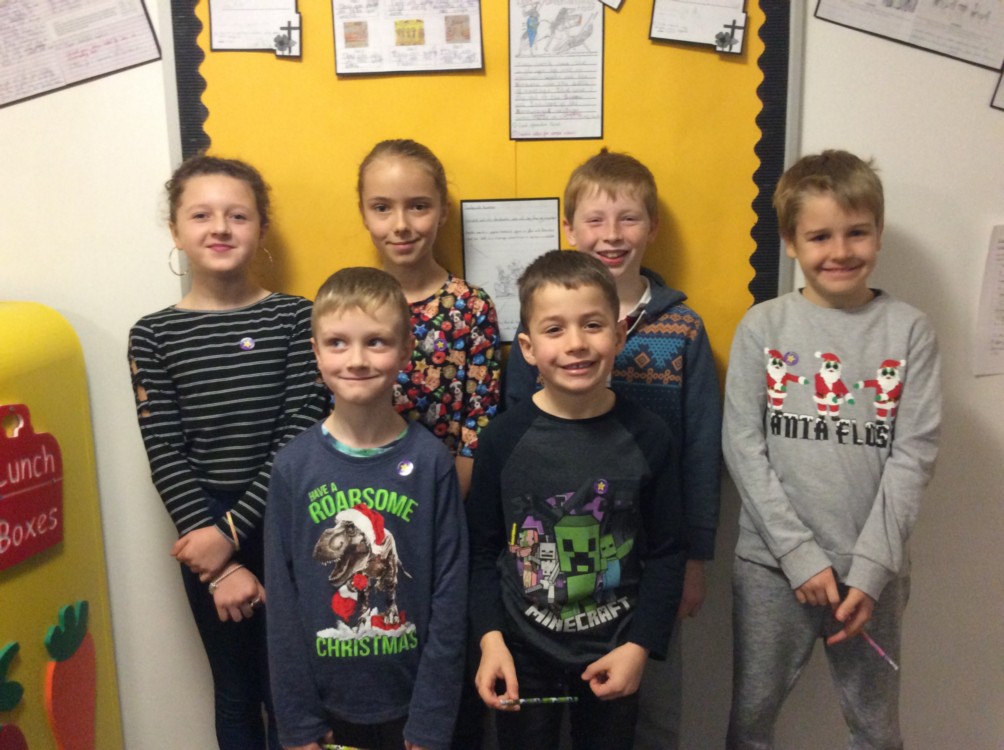 Behaviour Raffle Winners
Well done to the behaviour raffle winners - excellent role models.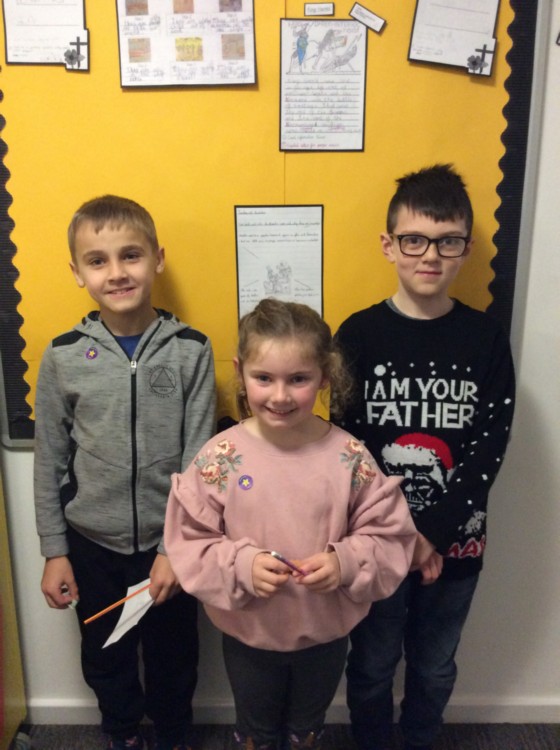 Attendance Winners
Wow- well done to the 100% attendance and no late raffle winners!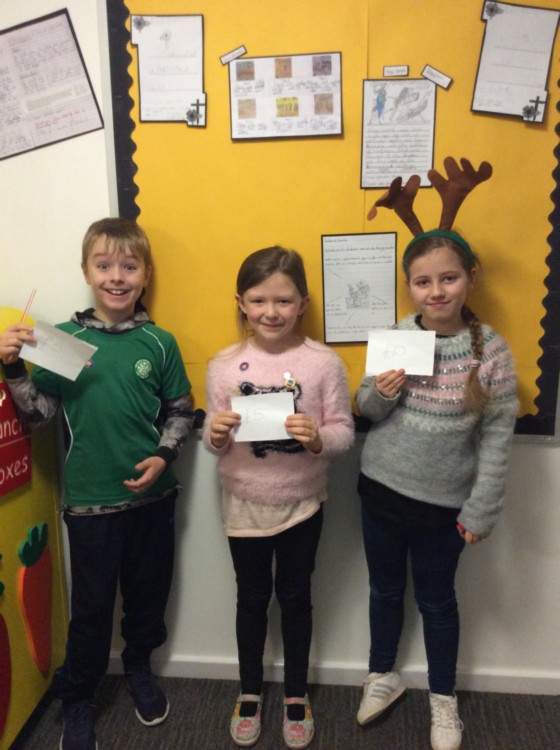 End of term
Great last day fun - our special reward assembly, year 4 dancers, attendance and behaviour certificates along with a good sing-a-long!
Happy Christmas Everyone.
Christmas Dinner
We had a lovely Christmas Dinner today - thank you to the Governors, pupil helpers and staff for their support - everyone had a super time.
Christmas Fayre
What a fantastic Christmas Fayre - thank you to all those who supported it and to the pupils for showing their enterprise skills through designing, making, evaluating and selling their products. Well done everyone.
LQ: Can I understand what extremism is and learn about where extremism has occurred?
Barley class worked in pairs to explain what extreme means. We then used these meanings to understand what extremism is and discussed where this had occurred in the past.
Pupils were also able to give other examples that linked to books they had read, films they had watched. Barley class discussed why people may hold these views and held a class discussion about these.
LQ: Can I recognise safe ways to cross the road?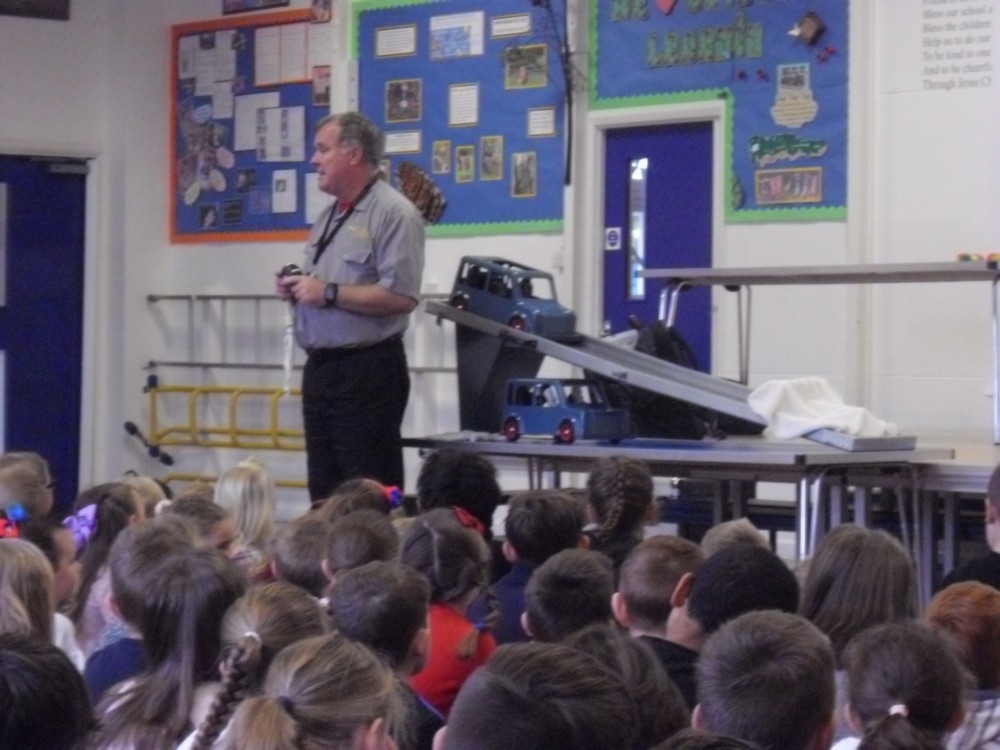 This week Seedlings class have been learning about ways to keep safe when near traffic. We listened to Mark from Humberside Fire and Rescue who explained the importance of wearing seat belts, cycle helmets and hi viz clothing as part of our road safety week. We then went outside to used the road signs to practise crossing the road safely and to find safe places to cross a road, such as a zebra crossing.
Show Organisers
Thank you to the year 5 team who organised the 'Stanford's Got Talent Show' which was a brilliant event in school. Special mention to all the contestants and to L who was placed in first position for outstanding piano playing.
LQ: Can I take part in fundraising activities for Children In Need?
Take a look at the wonderful activities we have been doing to raise money for Children in Need. From matching the Pudsey Pairs on the whiteboard, icing spotty biscuits, making Pudsey ears and painting pictures of Pudsey we have had lots of fun working together
Anti-Bulling Week
Top Tips for a Happy School
This week in Seedlings, our focus has been about 'Anti-bullying '. During the week children from Seedlings class thought about what they could do to help make everyone happy, talked about 'top tips for a happy school' and made hand prints together with a with a new or different friend.
We also recognised extra friendly children during the week and wore our odd socks for International Tolerance day too.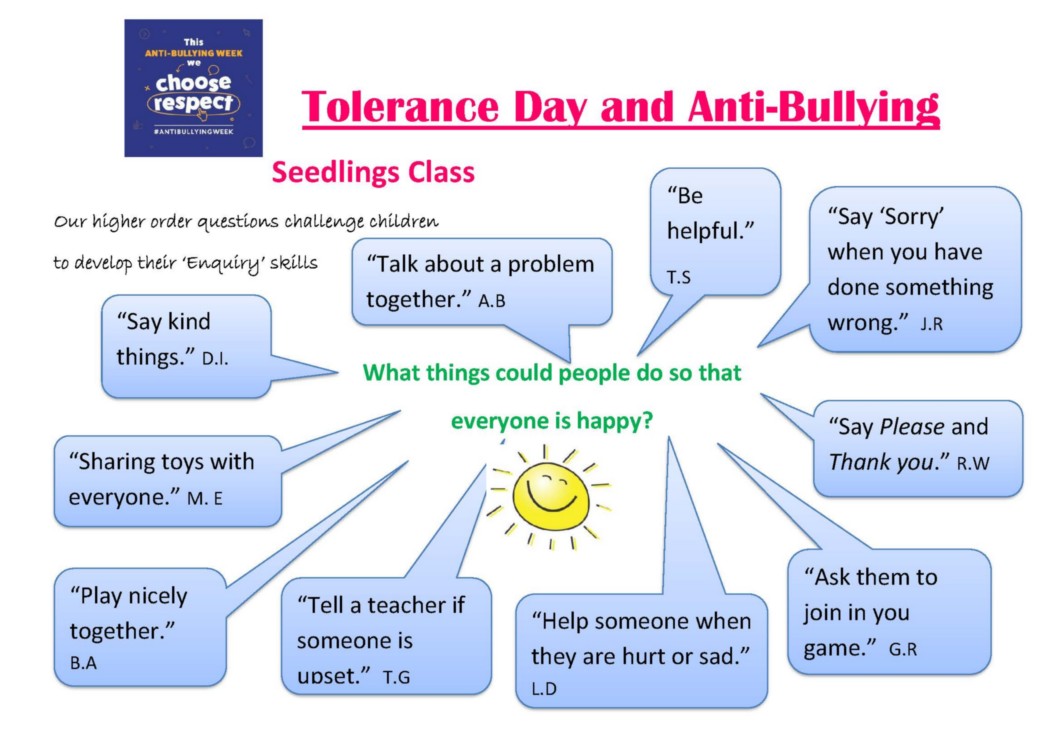 Lest We Forget
As part of commemorating 100 years since the end of WW1 some members of Star Anise and Barley helped make poppies as part of a display in the KS2 playground. "Lest We Forget"
Litter Picker Team
Thank you to the Litter Picker Team for their help and time ensuring any litter that blows into the school ground is tidied away. The group meet at lunchtimes and are very committed and organised. School has met with the Council too to look for extra recycling bins around the area.
Poppy Day Assembly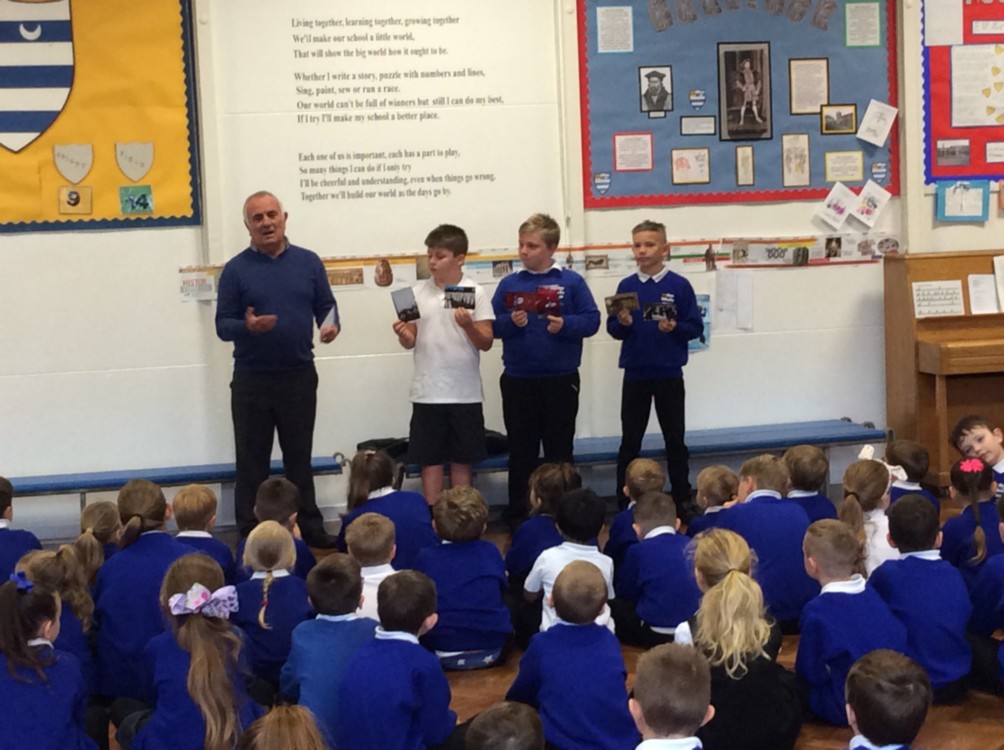 Mr Forest from the British Legion led our Poppy Day assembly today and shared photos from the special events in the summer from Ypres and the World War I Centenary Events.
Flu Vaccinations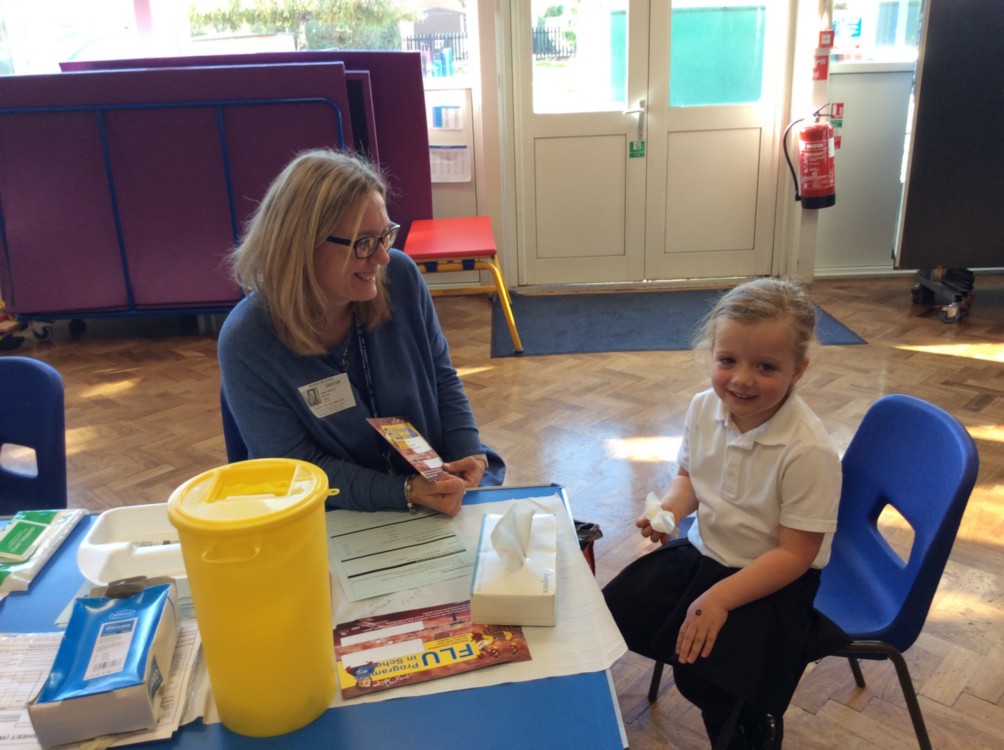 Mental Health Awareness Day
Seedlings Class
As part of our mental health awareness day children talked about what things they do that make them feel happy.
We then went outside to clap as hard as we can for as long as we can. Take a look at how we got on, it certainly made us feel happy!
Sunflower Class
The Sunflowers discussed how important it is to look after our mental health. They discussed what they could do if they were feeling sad, stressed or worried. They each made a special wristband with the name of a person who could help them (at either home or at school) and they showed them in assembly.
Bikeability
Well done to the pupils involved in Bikeability. There has been positive feedback from all the coaches and the pupils have impressed the staff with their positive attitudes too.
Little Princess Trust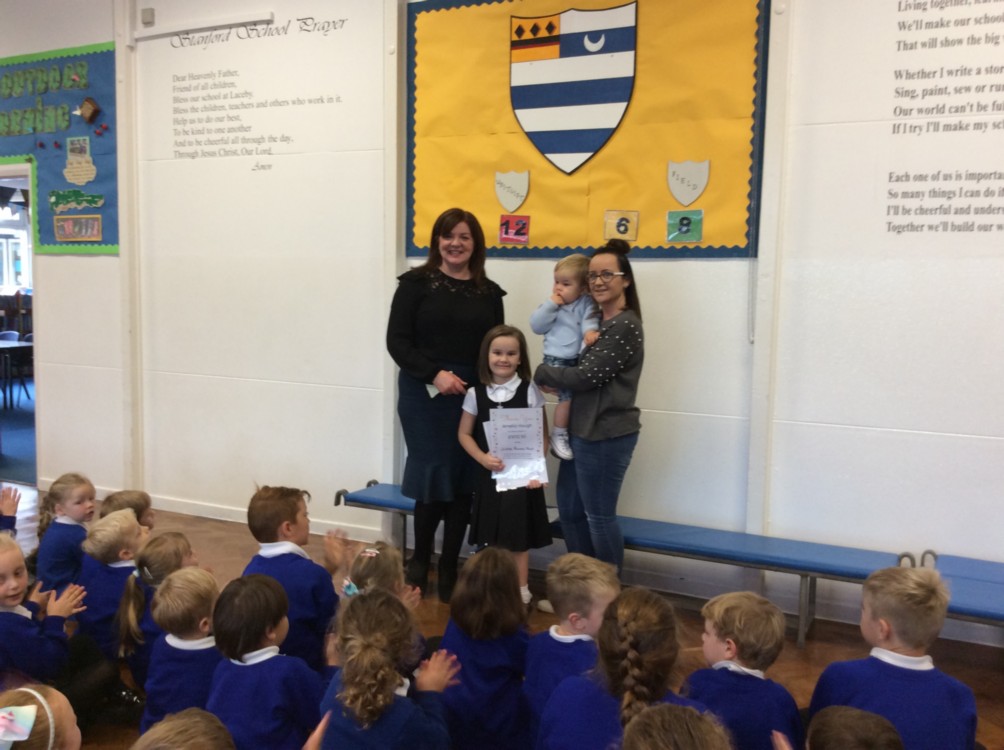 Well done to A for her charity work to support the Little Princess Trust - she raised over £1000! Mum and school were very proud!
Macmillan Coffee Morning
Thank you to all those who supported our joint Macmillan Coffee Morning with the Stanford Library - we raised £388! Well done to all the pupils who performed their poems and songs. Thank you to those who kindly donated cakes and to all the volunteers who organised the refreshments. It was a wonderful event for a very worthwhile cause.
Reading in the Sunshine
Everyone enjoying a good book in the sunshine! Thank you to our Reader Leader Lunchtime Club helpers.
Karate
Mr Daniels talked to the pupils about Karate skills and showed some basic karate moves. Lots of pupils were interested in finding out more at the local club.
Outdoor Gym Equipment
Great to see pupils being so active at lunchtime and enjoying the new outdoor gym equipment
Cake Sale
Well done to the team for selling cakes to raise funds for their brother's exciting Scout trip. We sold ice cream too for school funds and we raised £75.00 each! Have a wonderful Summer and thank you for your support.
End of year Assembly!
What a wonderful end of year assembly we have had! Full of certificates, prizes, singing and dancing…. School's Out for Summer!!
Year 6 Leavers' Trip to Cleethorpes
What a fantastic day we have had at Cleethorpes! The sun was shining on Barley class as they enjoyed the beach, bowling and lunch at Papa's fish and chips!
Lights, Camera, Action!
A spectacular end of year production from Barley Class! Full of singing, dancing and drama to showcase all their talents, well done!
Strawberries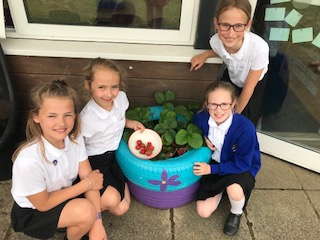 Wow! Don't these look delicious?! Year 5 pupils have thoroughly enjoyed taking on the responsibility of various gardening areas around school. They decided to grow strawberries outside our classroom and they have done a wonderful job. Well done gardeners!
'They have grown so well, they're huge and very red!' – Esmae
'These strawberries are absolutely delicious! – Jessica
Poppy Class Enjoy Stanfest
We combined our musical talents with our awareness of diversity to celebrate Stanfest. We learned that Makaton is used alongside spoken language to help with language development. One of the children in our class used Makaton when they were learning to talk.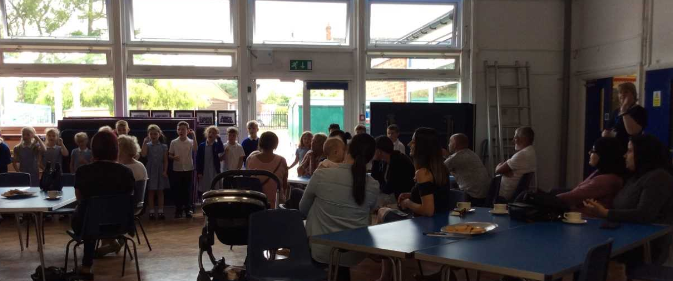 We worked hard to practise our finished musical pieces. Our parents and carers were delighted with our performance.
Mrs Harib said "What a well organised and lovely event. All of the children did very well."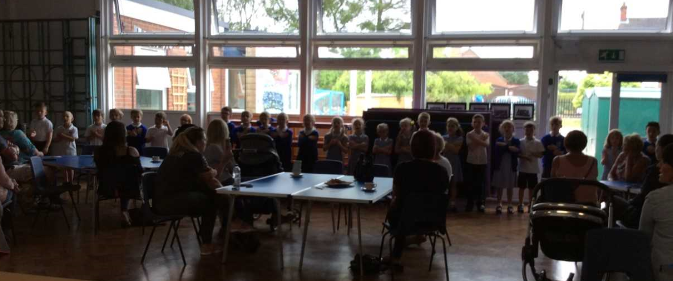 Anthony's Mum was so impressed that she wants to learn the songs with Makaton signs too!
Here are the links if you would like to learn along with us.
Morrisons
Pupils enjoyed a trip to Morrisons to help develop their life skills and awareness about enterprise. Thank you to Chris (Community Champion) and Mrs Spittlehouse (Governor) for helping with the trip and the staff for organising it. The pupils really enjoyed it and had the chance to make a burger and a pizza, try different cheeses and work on the till. An excellent trip indeed.
The UK Political System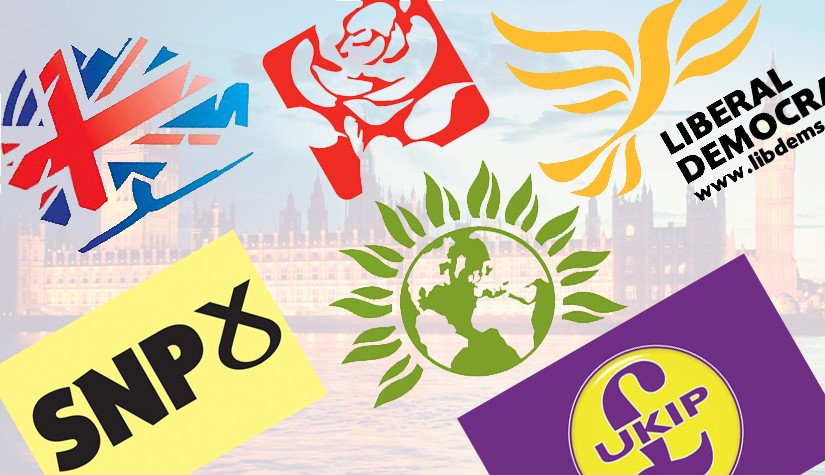 Star Anise have been learning about the role of Parliament and the government in the UK. We had some very interesting discussions about the House of Commons, Acts of Parliament, role of The Monarch in making decisions, different political parties, the role of MPs and the importance of voting in local and general elections. We then role played being Prime Minister and leading our own political party.
'If I were Prime Minster for the day I would ensure that the issues around homelessness were solved – perhaps by offering jobs in return for food and shelter in hotels.' – Jacob G
'I think it is important that people have jobs and work for a living, everyone contributing and making decisions by voting would mean it is much fairer for everyone.' – George S
'It is quite scary to see about the violence happening on the streets, especially in London and big cities, on the news lately. I think that we need more police officers on the street and stricter consequences for people that break the law. The police need more money to keep us safe.' – Jack M
Sun Safety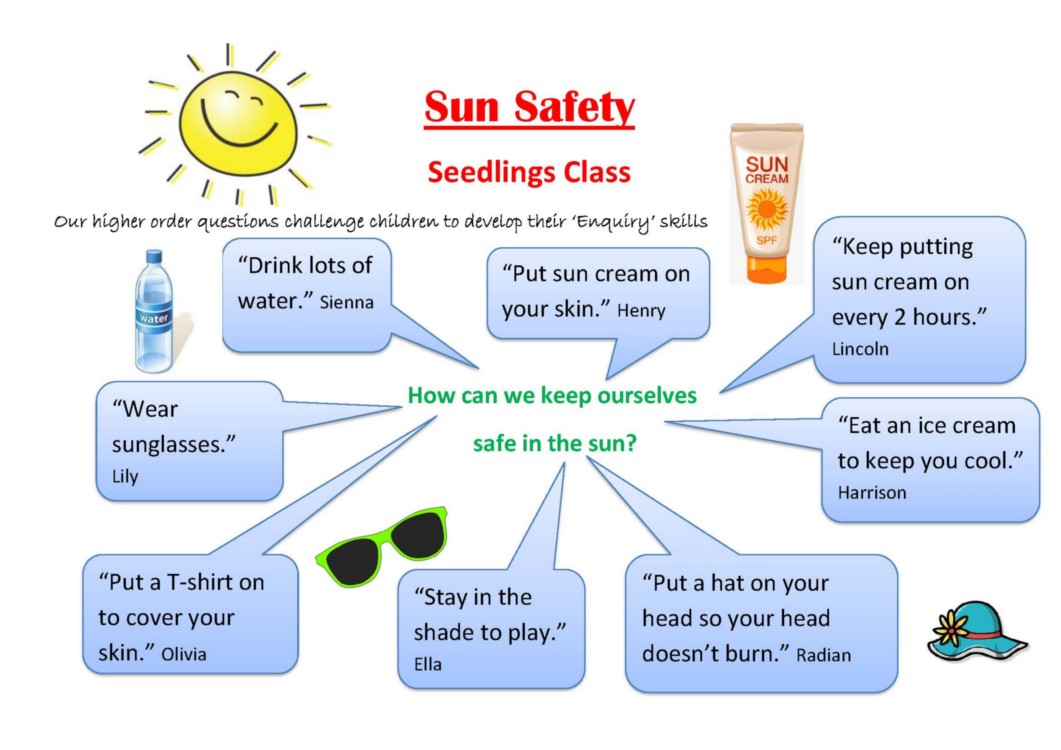 Big Talk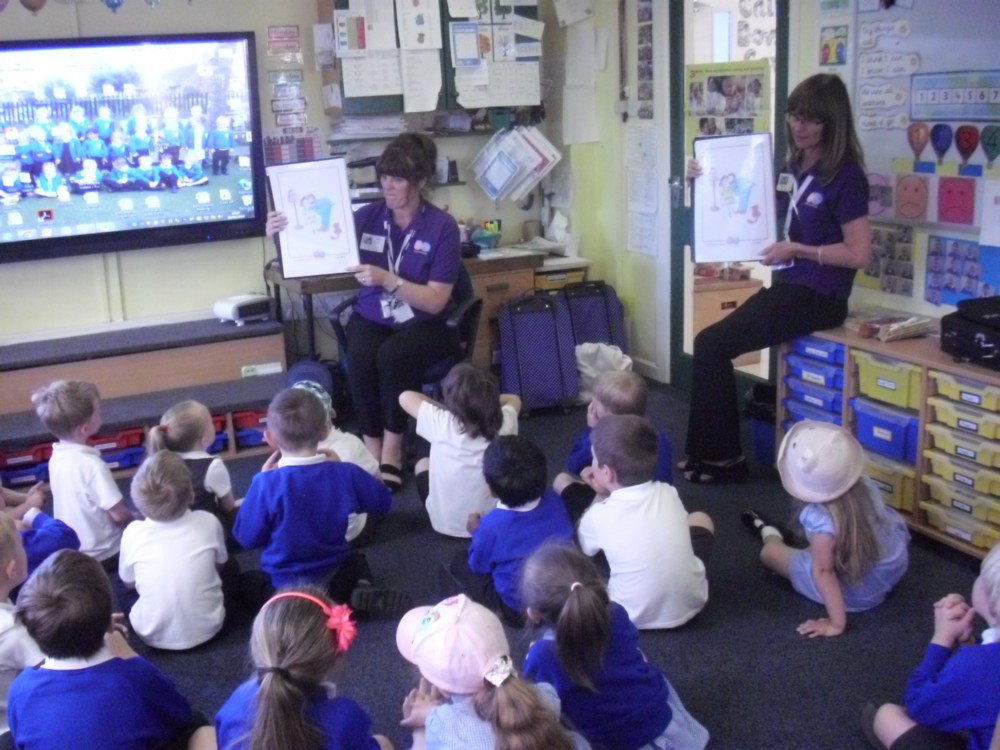 Big Talk education came to talk to us about our bodies, the 4 personal parts of our body and the trusted adults we could talk to.
Soccer Aid
Sunflower Class enjoyed raising money for the Soccer Aid charity by completing a tricky obstacle course with a football.
Millie- I scored a goal!
James- I had lots of fun.
Lily C- We raised money for a charity that can help people all over the world.
Mason- I watched the England Soccer Aid match on TV.
Bella- I threw my football into a net.
Indianna- I dribbled the ball around the cones.
Poem/ Reflection Competition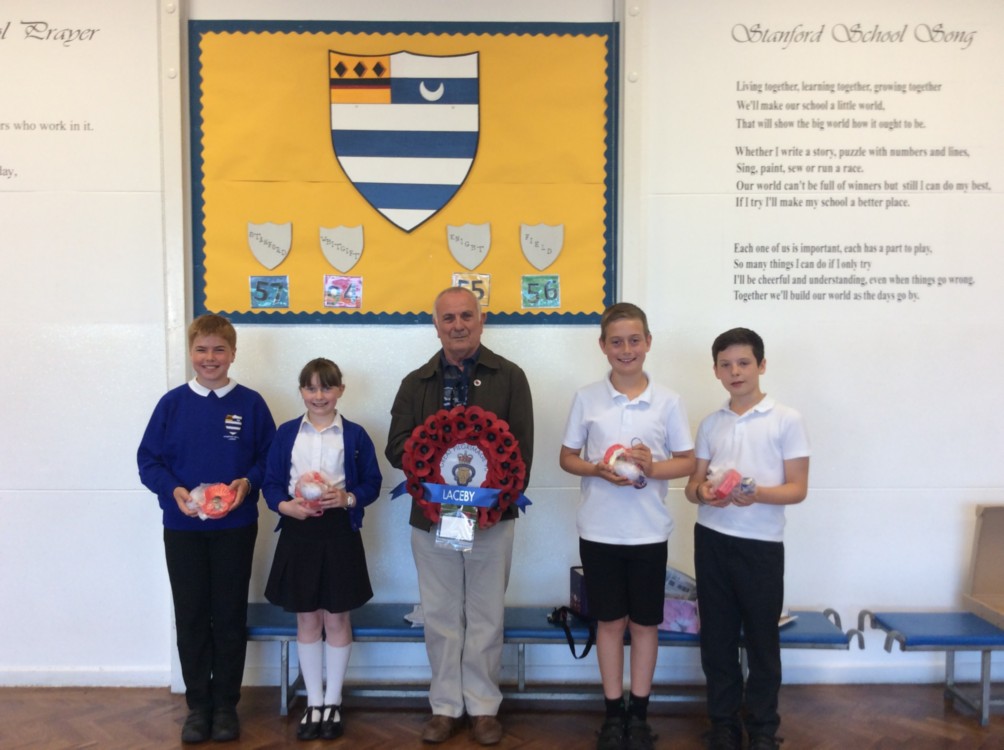 Thank you to Mr Forest from the British Legion for joining our assembly today to reward the winners of the competition. The pupils had been asked to write a poem/reflection as part of the 2014-2018 World War I Centenary Events. Mr Forest would be visiting Ypres in the summer to lay a special wreath there with the special message attached. The quality of emotion, thought and empathy that the pupils used in their writing was very impressive. Well done.
Big Talk SRE Workshop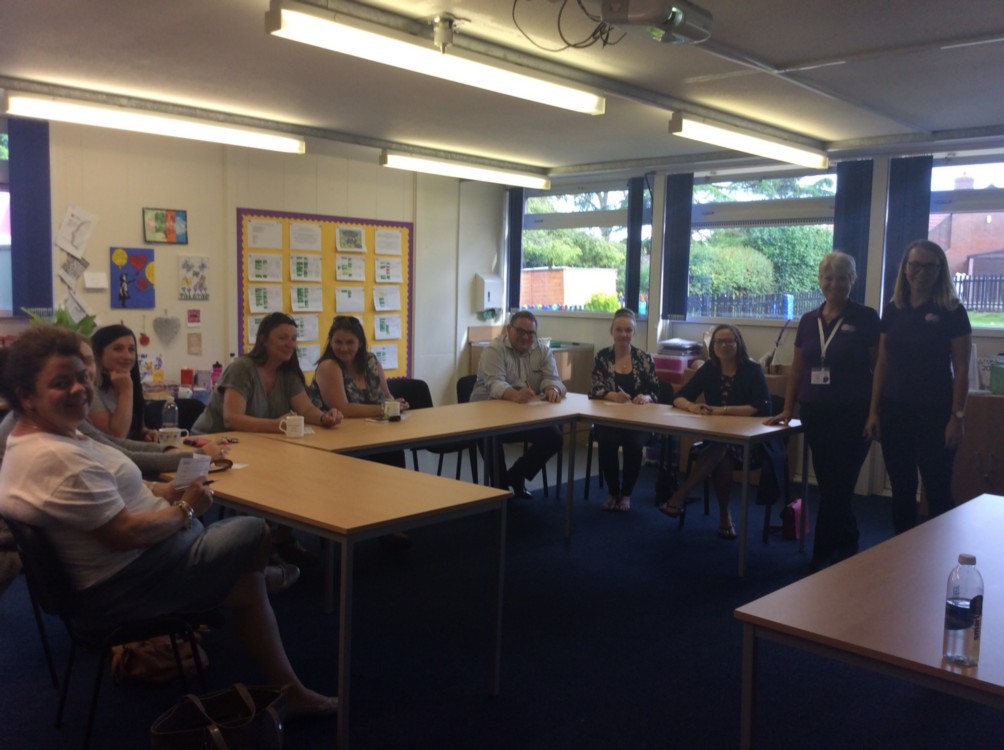 Thank you to the parents/carers who attended the Big Talk SRE workshop on 21st June 2018. The workshop was informative and helpful.
Our finished Peace Garden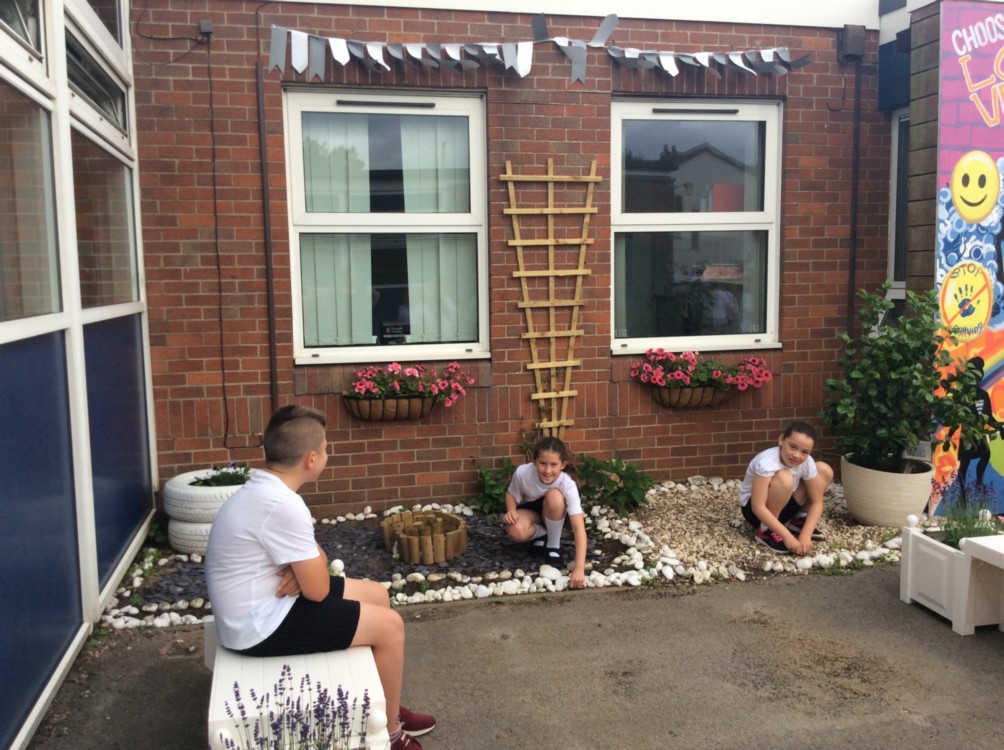 Thank you to Caistor Lions and Laceby in Bloom. The pupils love helping keep the garden beautiful and enjoy relaxing and smelling the lavender.
Gardening Volunteers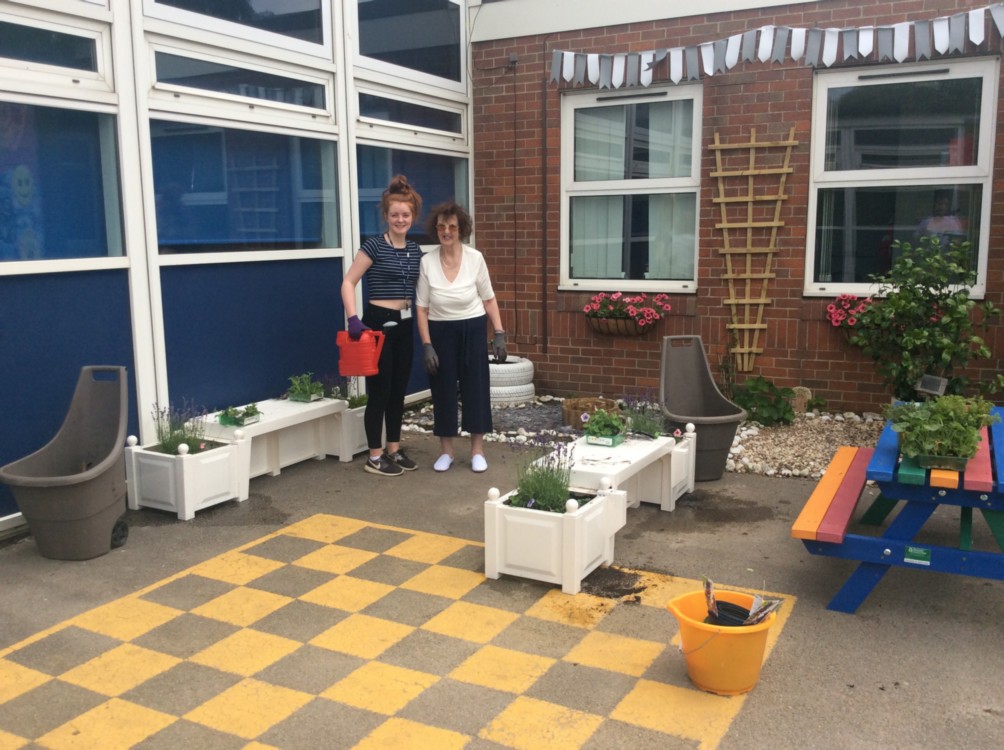 So grateful that volunteers help at weekends to plant, weed and water our lovely gardens.
School Monitors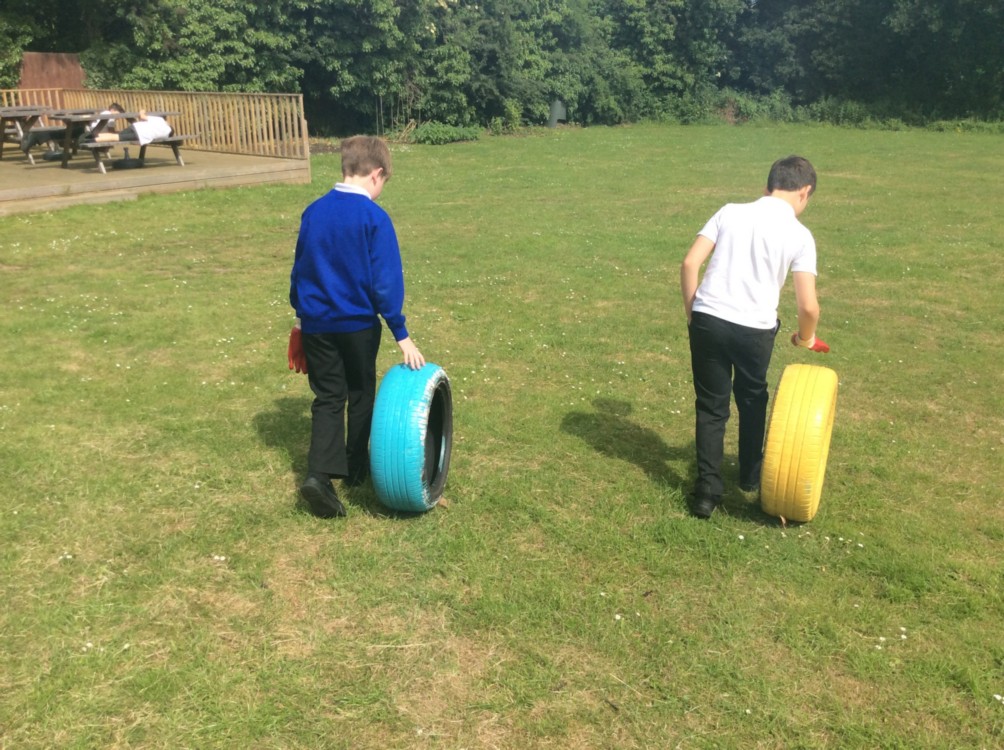 So pleased we have monitors who give up their time at breaks – two busy Year 6 boys helping organise our recycled tyre raised beds!
Litter Pickers
Such a dedicated and responsible litter picking team – they look after our environment and dispose of any litter that may have blown in. They give up their break times willingly and work together. James says that it is favourite job in school! Well done to the year 5 group for motivating the younger pupils to take part. Mrs Hackfath is really impressed.
James Kirton – GB Athlete Event
We were fortunate enough to have James Kirton visit our school to lead a sponsored circuit training event and an inspirational assembly. James is an Olympic swimmer who represented GB in the Beijing Olympics. As you can see from the photographs, we all had a fantastic time and felt truly inspired listening to James' assembly about overcoming injury and never giving up on your dreams. Thank you 'Sports for Schools' and to James for the amazing event!
Happiness Challenge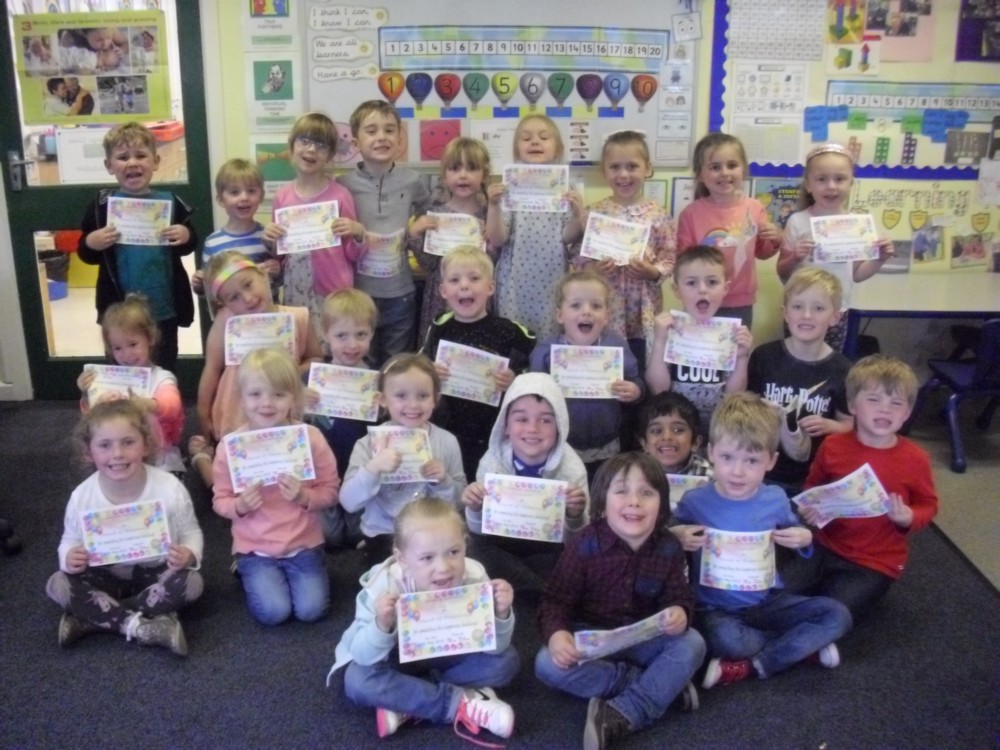 Well done Seedlings for completing their Happiness Challenge!
Founders Day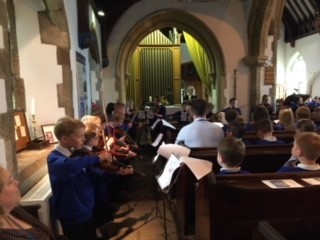 What a wonderful Founder's Day – it is so special for the community to come together to celebrate Stanford School's birthday! Thanks you to Mr Lingard and Mrs Brumfield for supporting the assembly in the morning and to Rev Pam for leading the Church service at St Margaret's. Our pupils spoke about the special heritage of our school, their reflections of Stanford and their hopes for the future. We were so proud of the singing and viola group. The high tea was also beautiful with over 60 guests enjoying the day.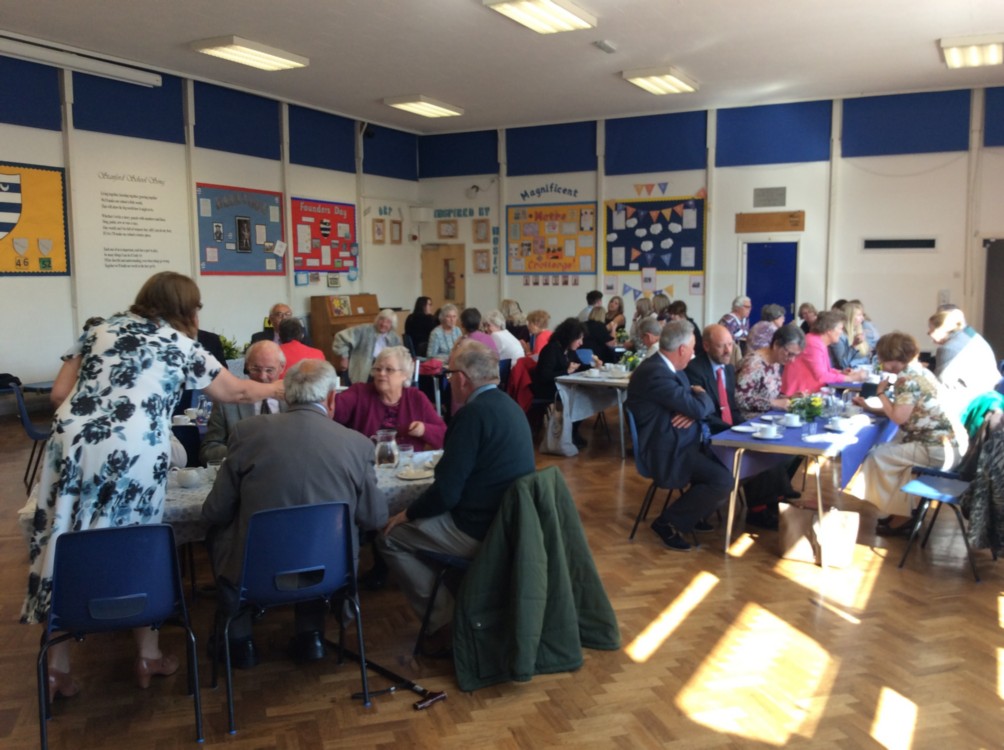 Royal Wedding Celebrations
What an amazing atmosphere at our Royal Wedding celebrations today – we had dainty cucumber sandwiches, lashing of fruit juice and tasty cakes. Children wore party clothes and red, white and blue! Thank you to all the pupils who entered the competition – winners are being announced this afternoon. Big thanks too to all the staff and pupil helpers for their work in organising the event and to Pupil Voice for planning the activity. All pupils received a commemoratory book mark too to celebrate the special day.
Our best wishes to Prince Harry and Meghan for their big day tomorrow!
Seedlings Class
We celebrated the Royal Wedding of Prince Harry and Meghan by making wedding cards, crispy cakes, red, white and blue bunting and colouring the Union Jack flag. We all dressed up and had a tea party on the school field. Best wishes to Prince Harry and Meghan on their wedding day from Seedlings class.
Relax Kids
Seedlings class have been working with Amy from 'Relax Kids' to learn about ways to relax and be calm following 7 simple steps.
First, we explored and imaginary wood, gently held a tiny bird and carefully put it back in its tree.
Next, we stretched up tall before learning how to breathe in through our nose and slowly out through our mouths with our teddies on our tummy.
Finally, we curled up with our teddies and listened to some calm twinkling music.
What a wonderful relaxing afternoon. Thank you Amy.
Hair Cuts for the Little Princess Trust
Well done to Daisy and Scarlett – they have raised funds for the Little Princess Trust. Lots of family and friends gathered in the Stanford Library to support them as they had their special hair-cuts.
Stranger Danger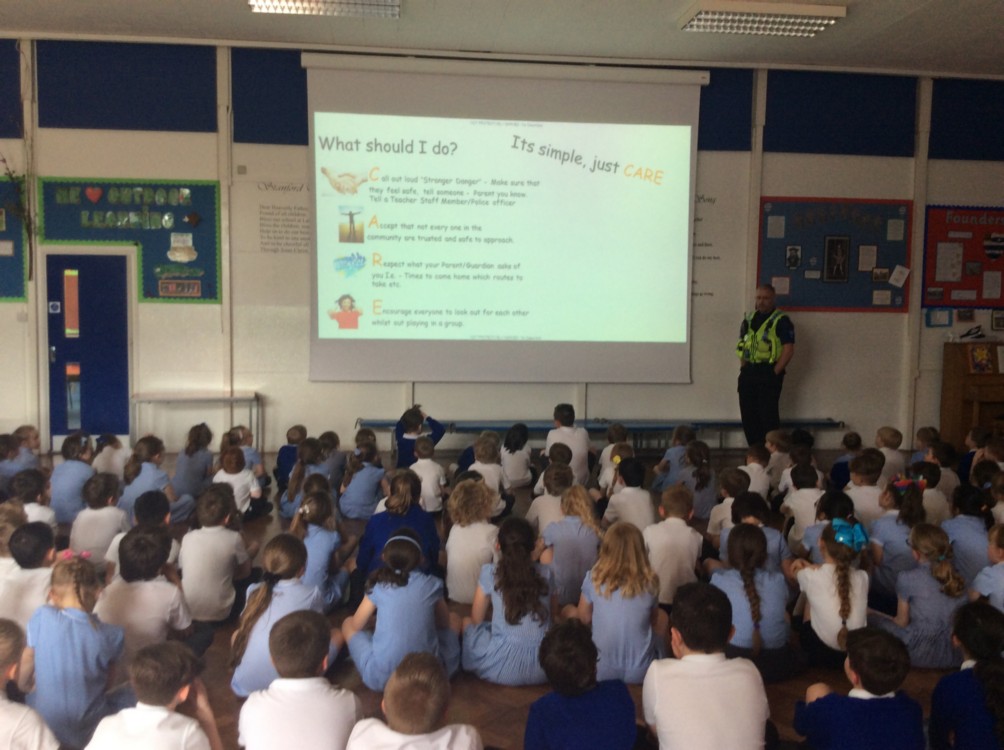 Thank you to PCSO Marc Ireland who led an important assembly in school about 'Stranger Danger.' All the pupils listened to the good advice and will remember to C.A.R.E
C - Call Out!
A - Always remember to not go with someone you do not know!
R - Remember to not talk with strangers!
E - Everyday at least one child gets spoken to by a stranger!
Window Boxes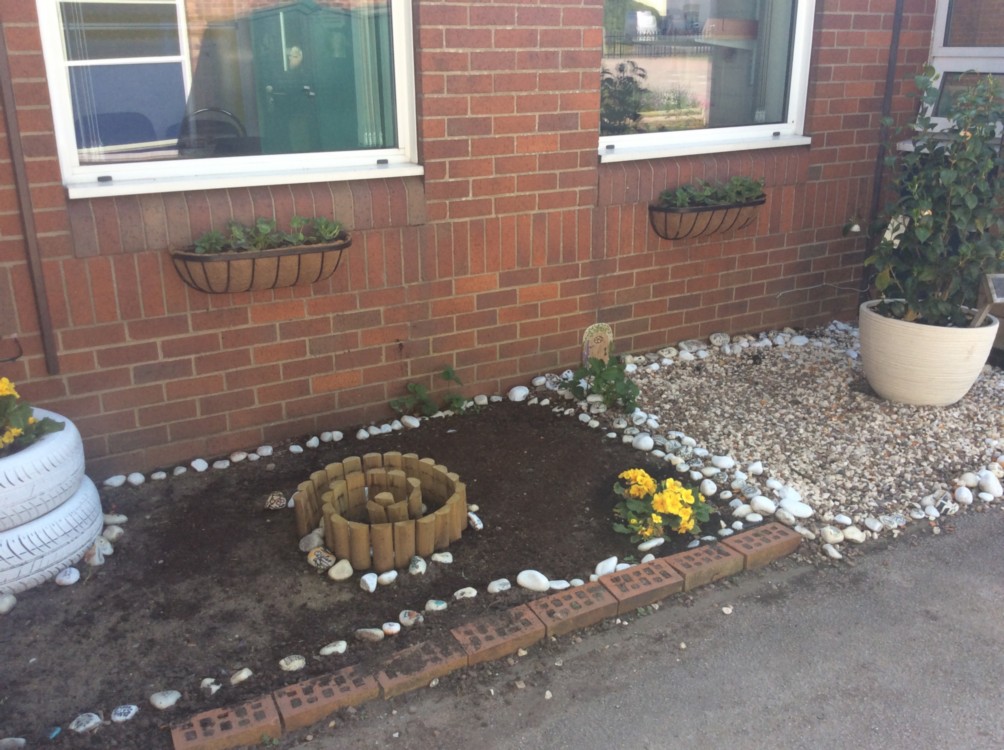 We now have window boxes in out peace garden too – thank you to the volunteers who helped. Pupils are now on a rota to water the lovely flowers daily and the sunshine is glorious. We also have some seating on order to help make this area calming and beautiful to sit near.
Roman Forum – Recyclng from different eras
The Romans had a place called a Forum where they discussed important matters of the day. At the end of the day the children were split into 2 teams and took part in a discussion. We looked at an important matter – Recycling first from a Roman point of view where they didn't consider it important and then discussing how recycling is far more important today considering the polution of the oceans and its harm to the environment.
Rev Pam and Mr Lingard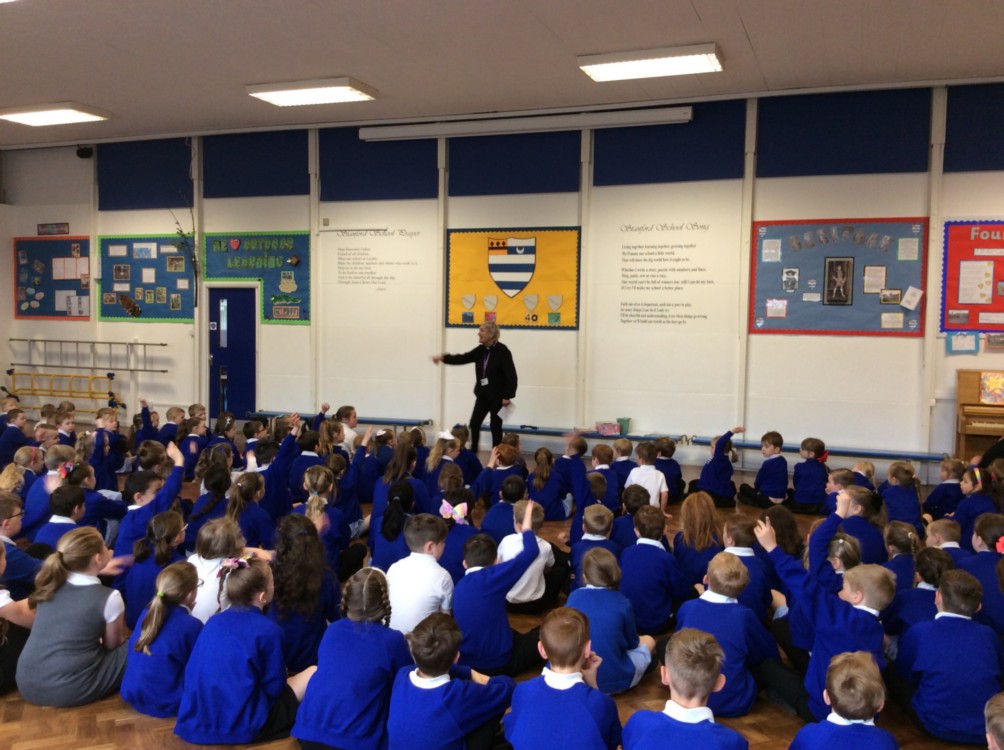 Rev Pam visited school today, along with Mr Lingard, Chair of Stanford Trust, to meet with pupils and staff before Founder's Day – it was lovely to see them and they enjoyed the tour. Thank you.
Sheepfold Home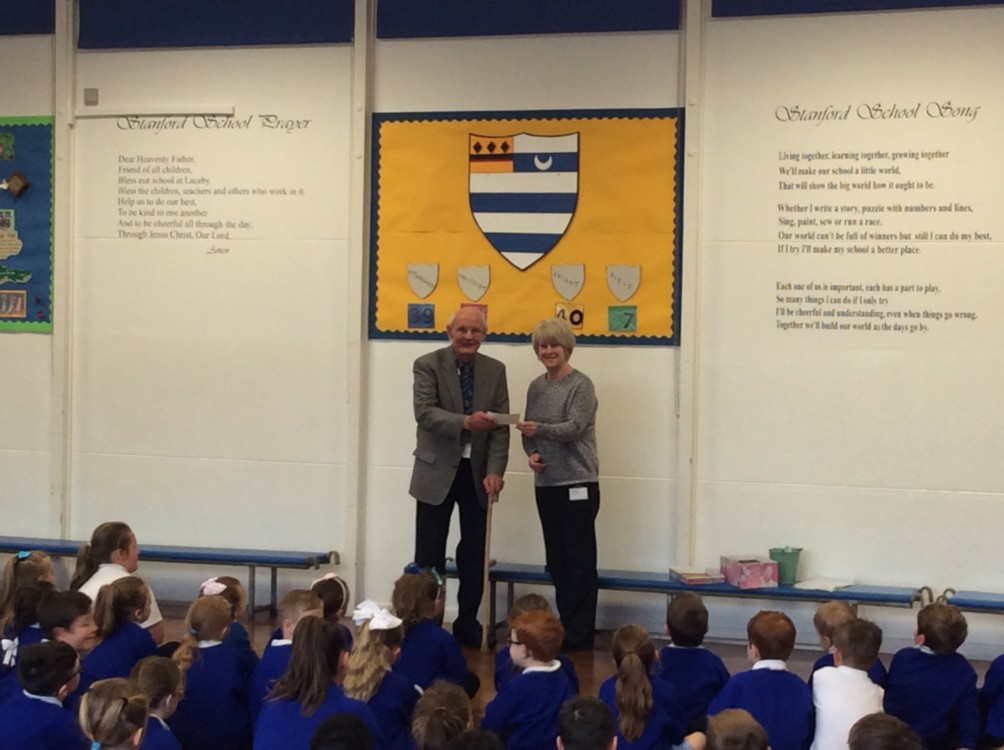 Mr Anderson visited our assembly today to tell us more about the Sheepfold Home, Bethlehem and accept our donation towards this charity. We remembered Mrs Anderson who used to work at Stanford, as this charity was important to her.
St George
St George's Day 2018 Assembly delivered by Mrs Smith
Seedlings Class
Seedlings class have been learning all about Saint George, the Patron Saint of England.
We listened to a story that told us of a dragon and a knight named George and how George killed the dragon to save the princess! We dressed up, then drew pictures of knights, dragons, maidens and coloured the England flag. We also learnt about what foods are traditionally English, such as cucumber sandwiches, fish and chips and strawberries and cream.
Next, we watched a clip about English games such as cricket and bowls. To end the day we made cucumber sandwiches and had afternoon tea!
"I enjoyed making cucumber sandwiches." Ella
"The best bit was having our afternoon tea." Joshua and Avery
"We liked learning about the story of St George and how he slayed the dragon." Evelyn and Jasmine
"The quiz was fun!" Poppy. B
"We liked making the red roses." Charlie. R and Florence
"I used the words to write about St George and then drew a picture." Lincoln
Happy St. George's day everyone.
British Values: Can I learn about the legend of St. George?
Sunflower Class celebrated St. George's Day on 23rd April. They heard the story of St. George and the dragon, acted it out and made a'Happy St. George's Day card'. They also learnt about other important British symbols, including the England flag with the St. George cross and the red English rose.
Talking about hate crime
PCSO Marc Island and his colleague came in to talk about hate crime to Key Stage 2. They discussed how we should respect everybody is different and treat everyone the same no matter what their gender, disability, religion or race.
Mrs Groves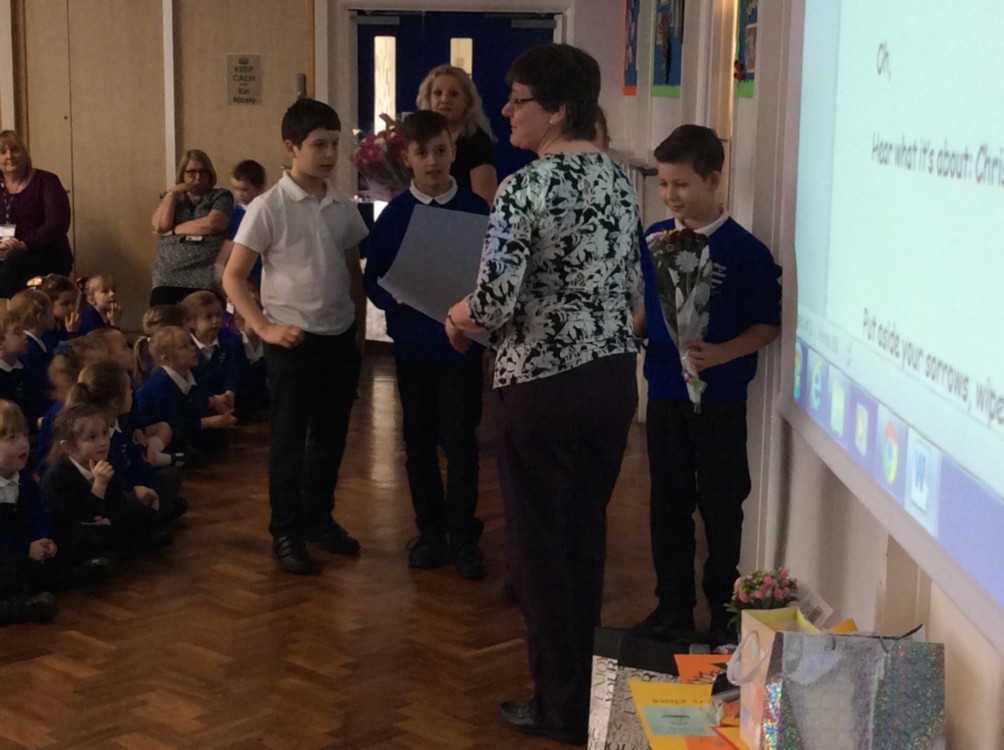 Mrs Groves is retiring from Stanford today after nearly 21 years. Mrs Groves has helped pupils develop their skills and interests and will be missed as part of our staff team. Enjoy your retirement Mrs Groves, we will miss you!
KS1 Disco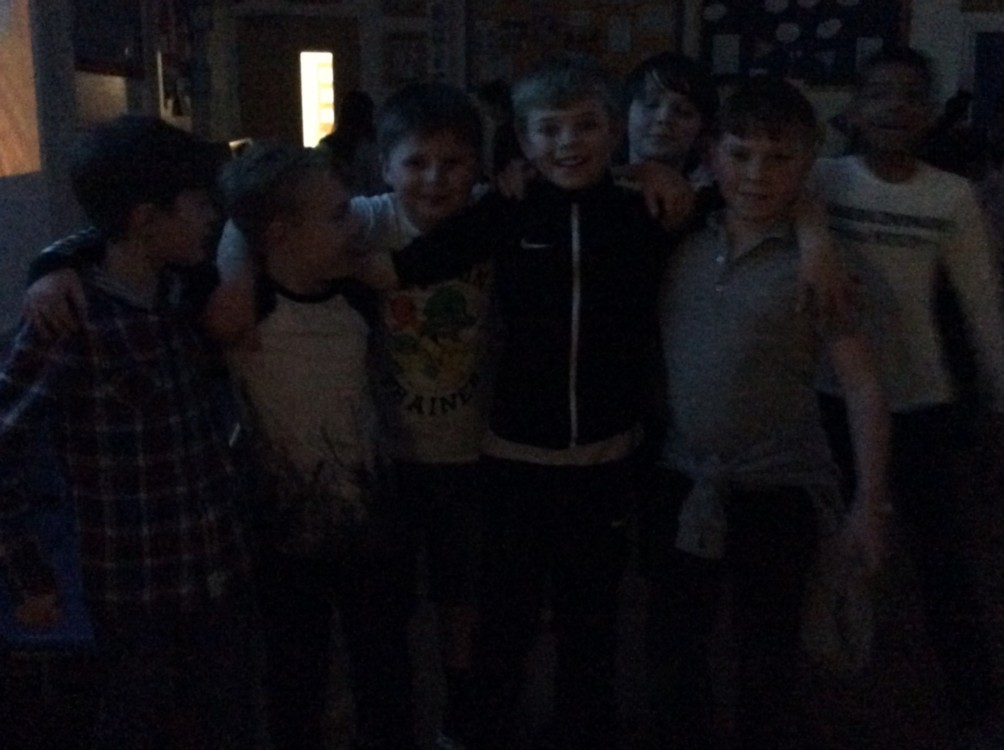 Everyone had a brilliant time at the Easter Discos – great dance moves, excellent behaviour and pupils enjoyed the refreshments. Thank you to everyone for their help. A great community event.
World Downs Syndrome Day
As part of our continuous drive to raise awareness of diversity at Stanford, we held an assembly to support World Down Syndrome Day.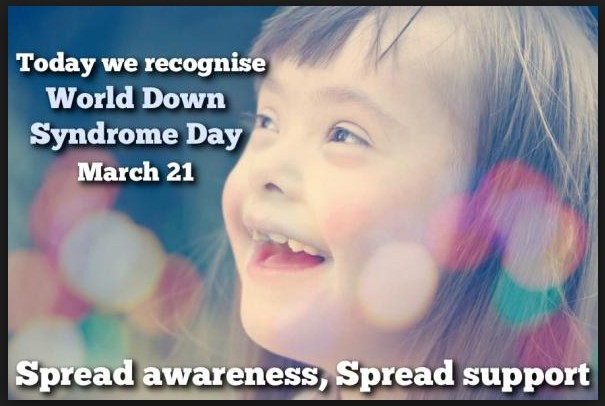 We enjoyed this video clip of some children singing with their parents.
They are singing alongside using Makaton, we had a try at following the Makaton signs too.

We learned that Makaton is sometimes used to help people with Down Syndrome to develop their communication skills alongside their development of speech.
At Stanford we believe that this image illustrates our attitude to diversity very well.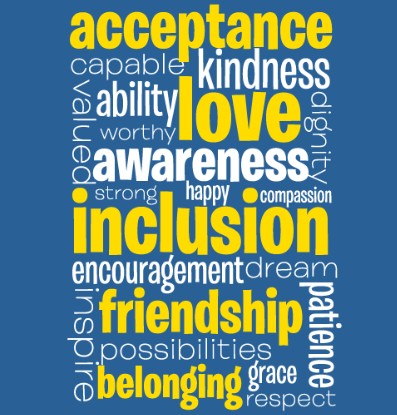 One pupil was already supporting World Down Syndrome Day by wearing a pair of odd socks in recognition.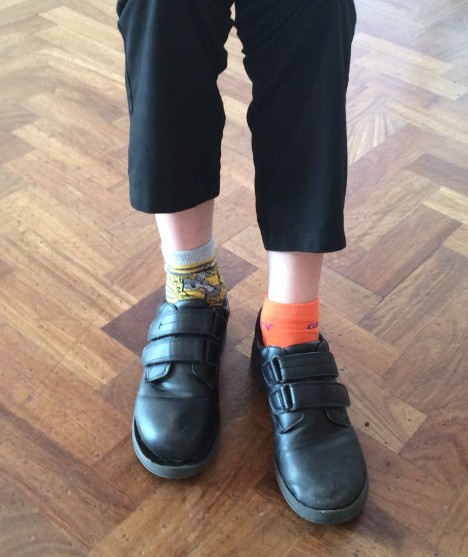 Mental Health
Our School Nurses came in to talk to Star Anise and Barley class about Mental Health. We discussed being mentally healthy and how keeping active and healthy will help keep our minds well.
We learnt the 5 different things to keep our mind well:
Connecting with people around us
Learning new skills- giving you a sense of achievement
Be Active
Give- Do something nice for someone
Take notice- be curious and more aware of the present moment