In September 2020, all our classes returned to full-time education. Although we hope that the majority of our children will now have an uninterrupted experience, there is the possibility that an individual child, a class bubble, or indeed the whole school, will need to self-isolate for a period of time.
In previous years, remote learning was something for the future. However in these changing times, our staff are currently working tirelessly to build our school capability to educate pupils remotely, where this is needed.
We have therefore put in place a plan for remote learning so that all children can continue with their education. This meets the expectations set out in the DfE guidance 'Remote Education Support'.
If your child is self-isolating or if the bubble bursts and the children are learning from home, we can ensure that their learning continues and that the remote education is high quality, safe and aligns as closely as possible with in-school provision.
As a school we will be using Microsoft Teams online learning platform for pupils as our main system. Microsoft Teams provides a wealth of opportunities to develop our home (remote) learning and will provide further interaction and communication with yourselves and your children.
Work can be downloaded via Microsoft Teams, with pupils accessing this by logging in with their unique username and password.
Please see the letter to parents/carers in conjunction with the Action Plan about remote learning for more information.
If a child does not have access to a computer/laptop and/or the internet, the school will do all it can to support children. Where funding can be accessed, remote devices (eg, laptops) and/or 4G connections will be sought, particularly for disadvantaged children. Parents please make the school aware of any barriers to the access remote learning.
Remote Learning Action Plan Online Learning Platform for Pupils - Letter to Parents
Remote Home Learning Packs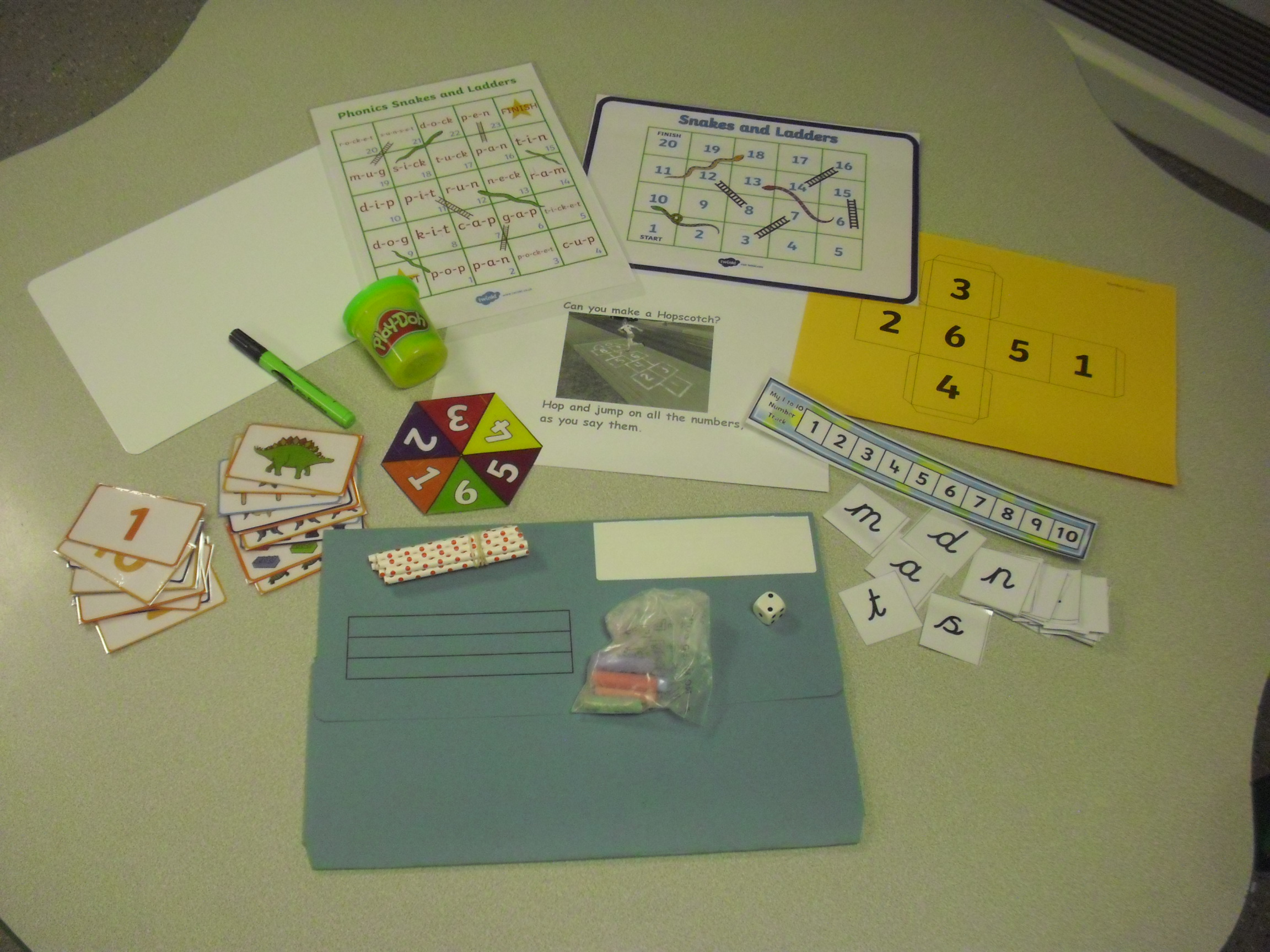 Remote learning activity packs for Foundation stage children include:
English
Phonic alphabet cards
Phonic snakes and ladders game
Maths
Number cards and picture cards 1-10
Number spinner 1-6
Number line to 10
Snakes and ladders game
Make your own dice
Hopscotch question sheet
Dice
Other recourses
Whiteboard
Whiteboard pen
Chalks
Playdoh for Funky Fingers
10 spotty straws