Date:

7 September

Posted by:

Miss Perrin
Egyptian Hook Day
On Thursday 7th September we had a hook day to start off our learning about the Ancient Egyptians. As ever the parents were incredibly supportive and creative with the costumes based upon the theme 'Egyptians, Mummies and Explorers'. The children looked wonderful.
(Keep the togas safe Mum and Dads as we will be 'visiting' the Roman Era in the summer.)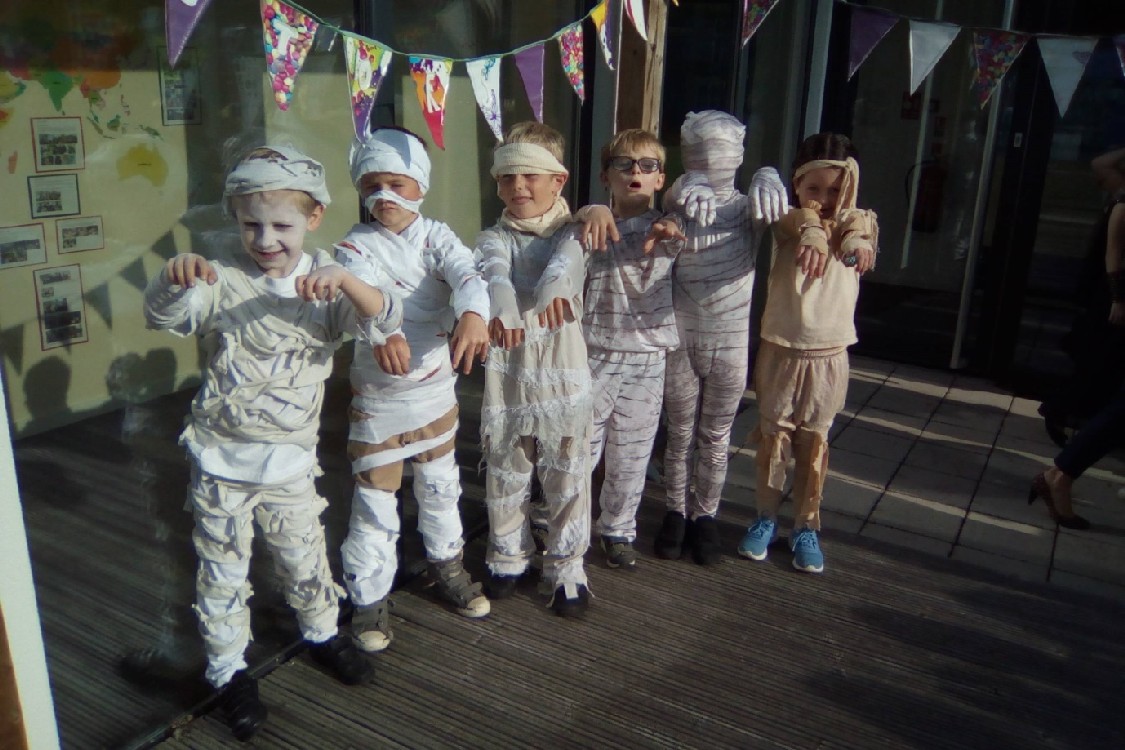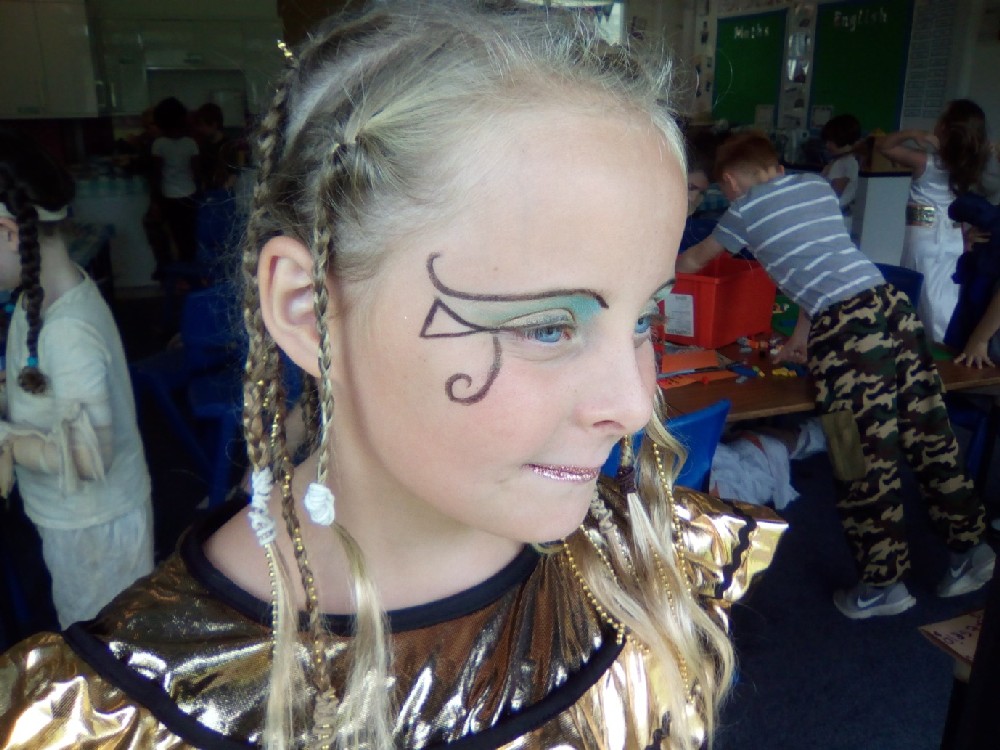 Look at Darcy's wonderful eye make-up!
---
Can I create a canopic jar?
This will link into a DT project where the children will design their own canopic jar. The children used kitchen paper towels with glue to cover a plastic cup. The children were full of questions about what these jars were used for, and we will find out about the gory details of the mummification process later this term…..if they can wait that long!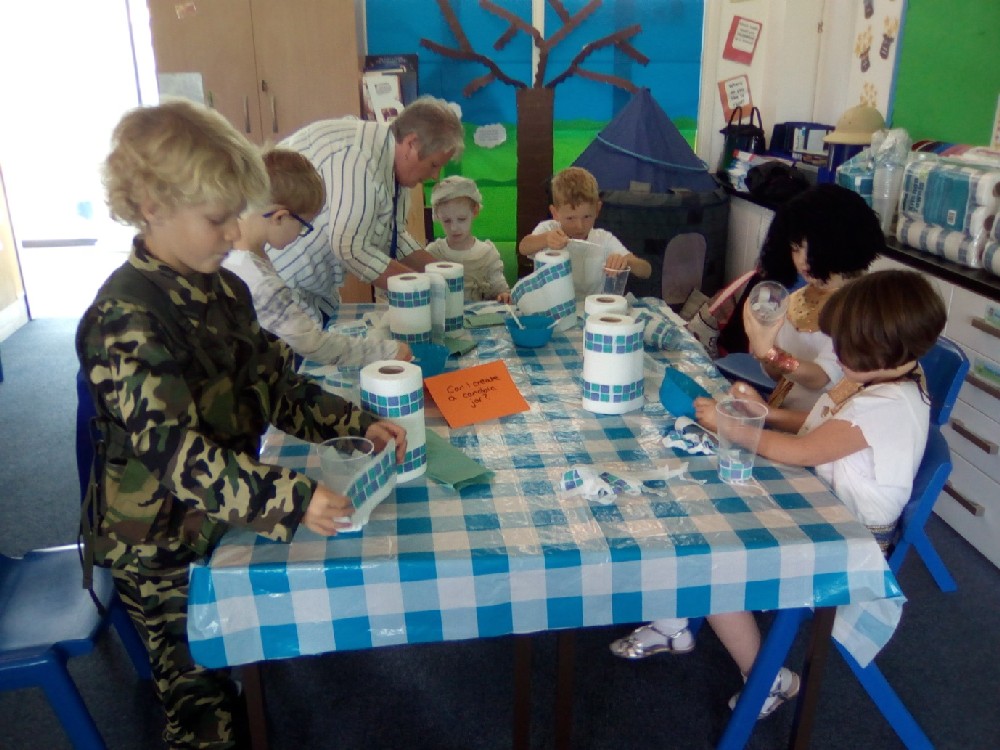 Can I make papyrus?
The children learnt about how the Ancient Egyptians invented the earliest paper. They made it from the papyrus plant which is where the word paper comes from. Papyrus was made by splitting the stems of the plant into thin strips and soaking the strips in water. The strips were then placed onto top of each other in a criss-cross pattern. The sheet would then be hit with a mallet to bond the fibres together and then left for a few days to dry with heavy weights on the top. We used strips of newspaper and placed them in a criss-cross pattern. We had to use several layers to make one piece of paper. We then had to leave it until it had thoroughly dried which took 4 days. We are going to try drawing and writing on the paper. What a lot of hard work! Let's hope we don't make a mistake as it took days to make 1 sheet!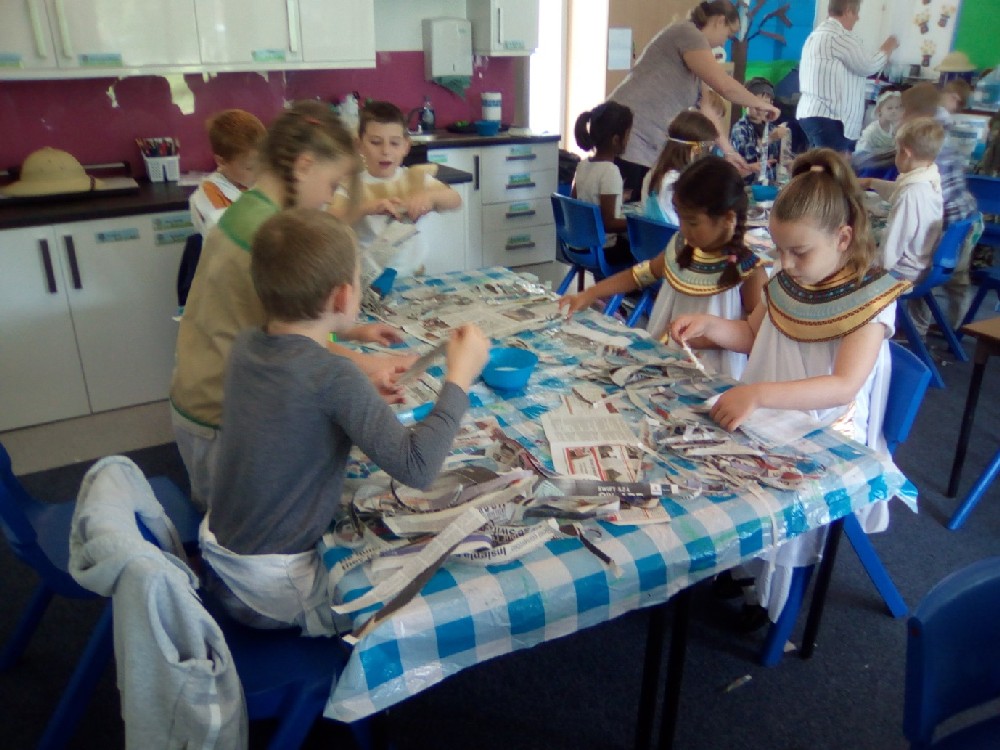 Maths Challenge: Can I estimate, calculate and check how many cubes it would take to make a pyramid?
The children were given a base of 10x10. The children had to first estimate how many cubes it would check. Then they had to look at the base & visualise each layer and work out how many cubes would be in each layer and find the total number of cubes. Finally the children were allowed to get the cubes and check their work. This wasn't easy as they needed steady hands!! Luckily they had plenty of friends to help.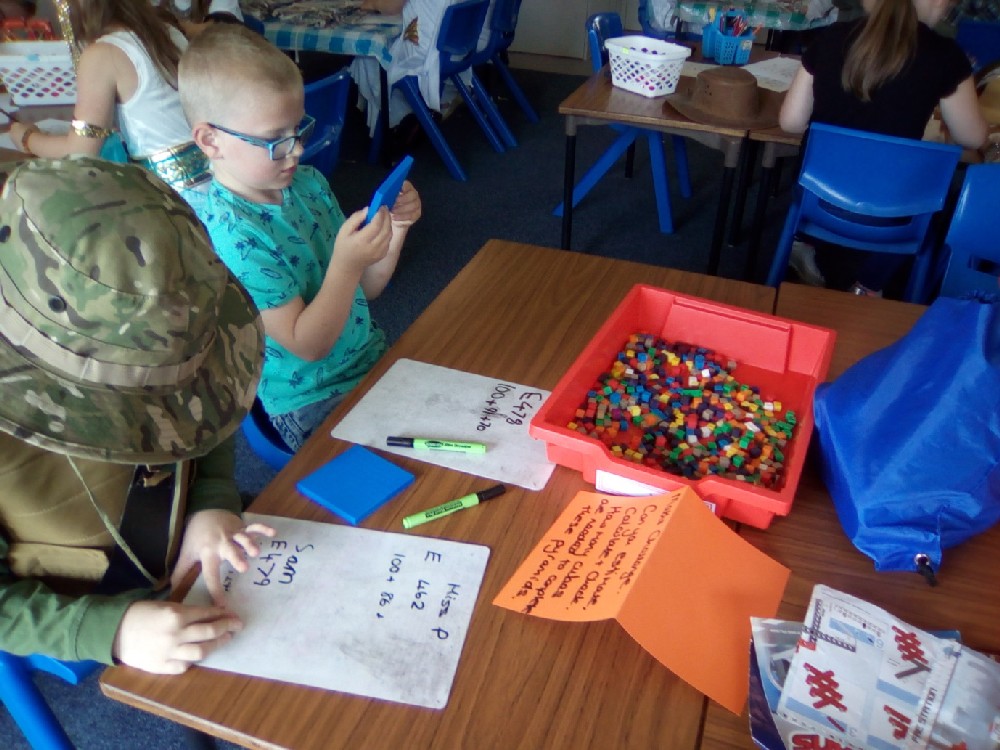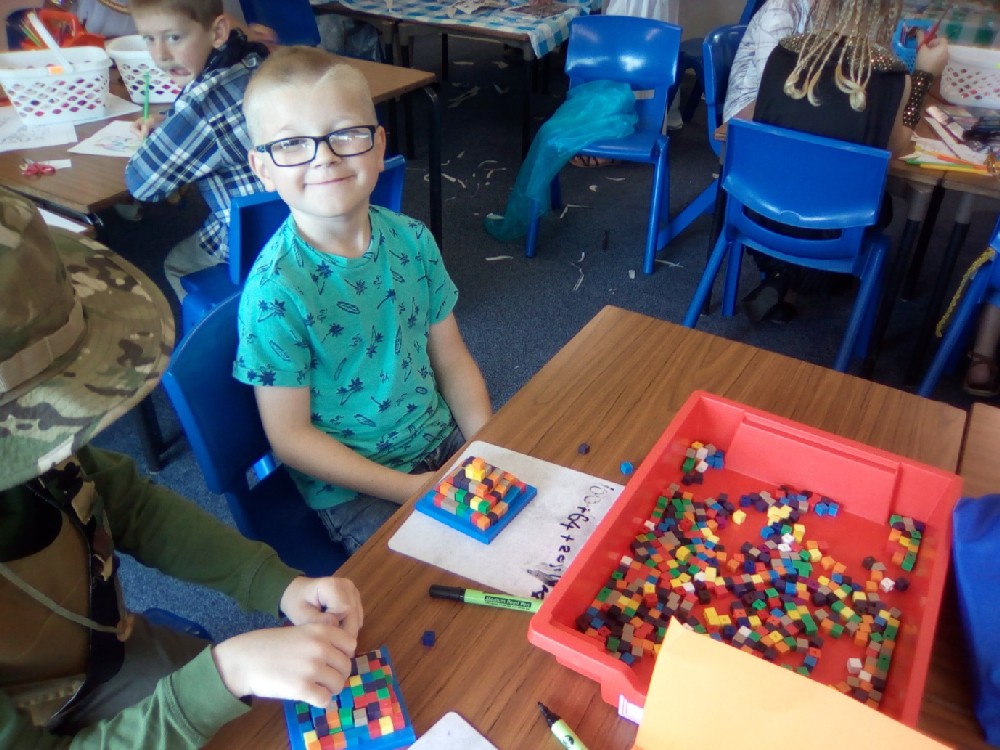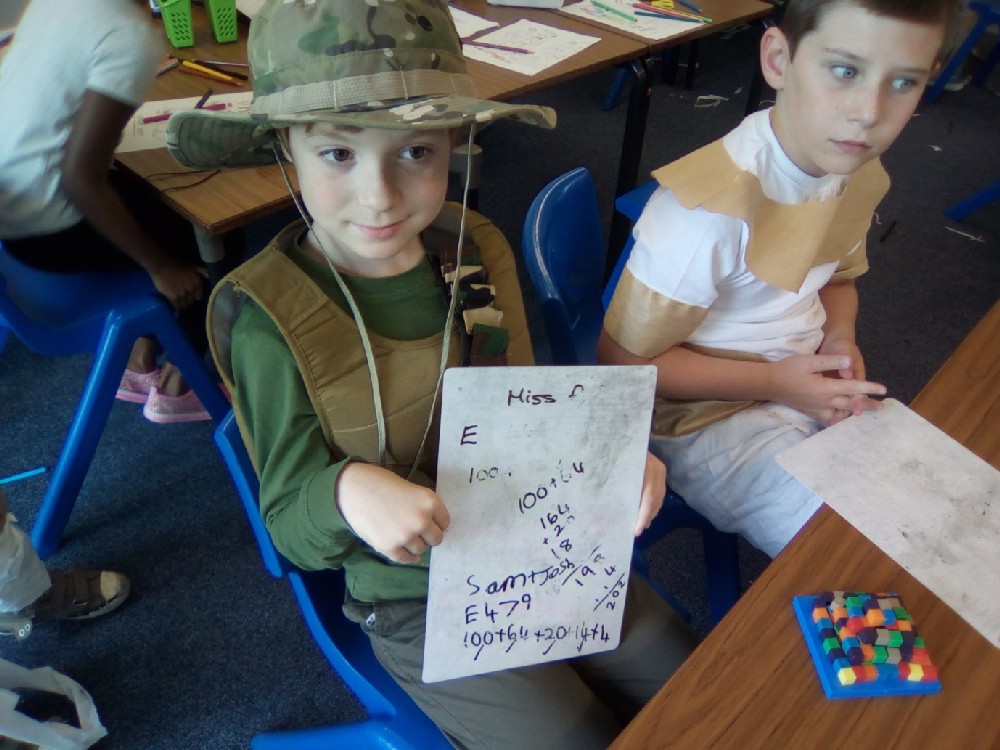 Can create an Egyptian Costume?
The children were given paper dolls for them to create Egyptian costumes. The children enjoyed getting creative.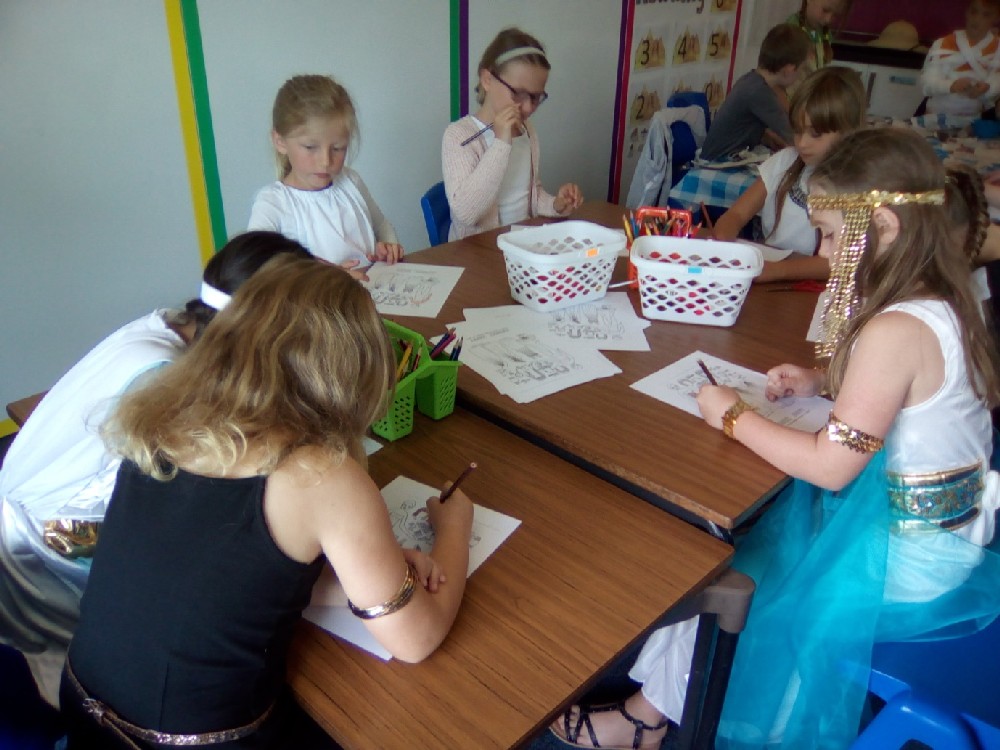 These are just some of the activities we enjoyed. We built pyramids. We tried 'Walking like an Egyptian' and we have learnt some Egyptian songs which I am sure you will be hearing the children sing at home.
We had a fabulous day and we had lots of fun!