Date:

30 June

Posted by:

Miss Perrin
Learning about significant historical events, people and local historic places.
Y2 had an enjoyable visit to Gainsborough Old Hall which linked into our current learning about famous kings and queens.
Gainsborough Old Hall is a beautiful building situated in the centre of Gainsborough.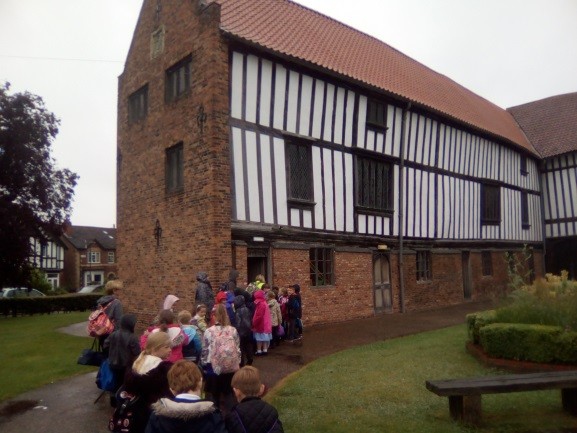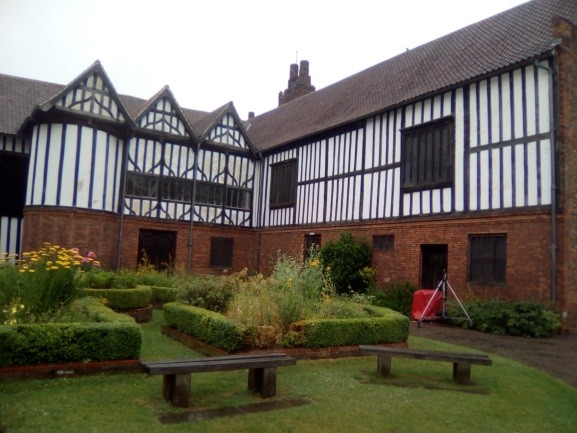 First we went into the Banquet Hall which was very impressive.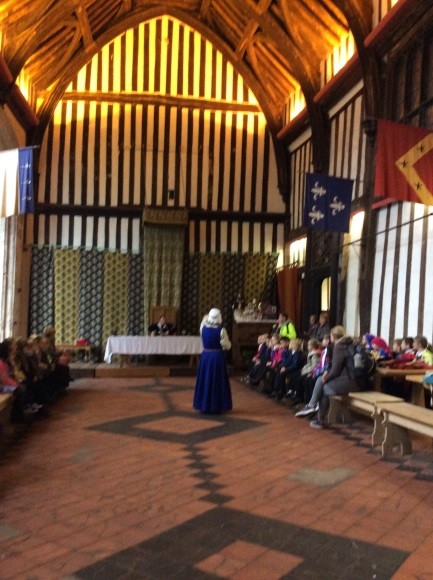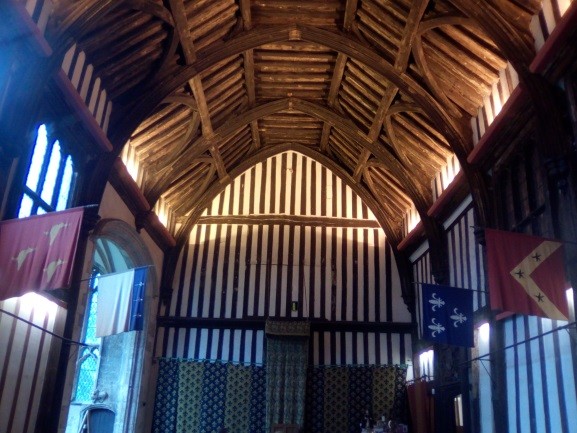 Our guides told us about some of the history of the hall.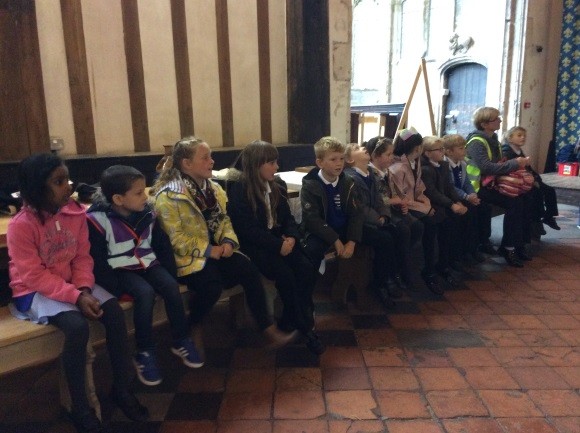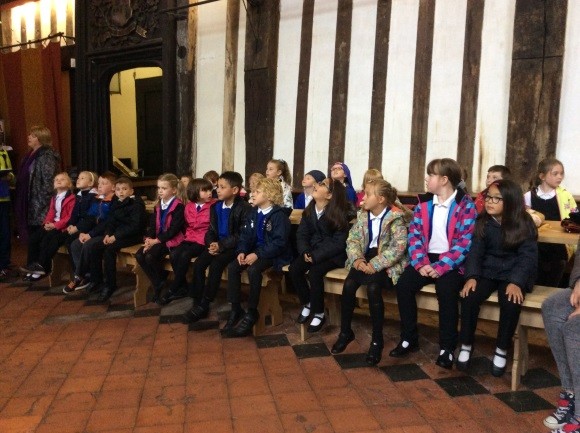 Lord Thomas Burgh III was a friend of Henry VIII. When Henry VIII married Catherine Howard he went of a tour of England to show off his new bride. One of his stops was at Gainsborough Old Hall. He brought thousands of servants, guards, soldiers and courtiers with him. The most important 100 went with him to Gainsborough Old Hall. Those who couldn't be accommodated in the Hall had to set up camp in tents around the building. Henry VIII loved having banquets and parties so we re-enacted one of these events.
First we were given parts to play and we had to put on costumes.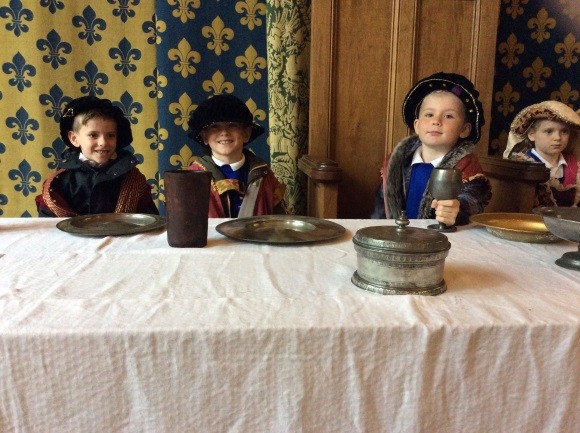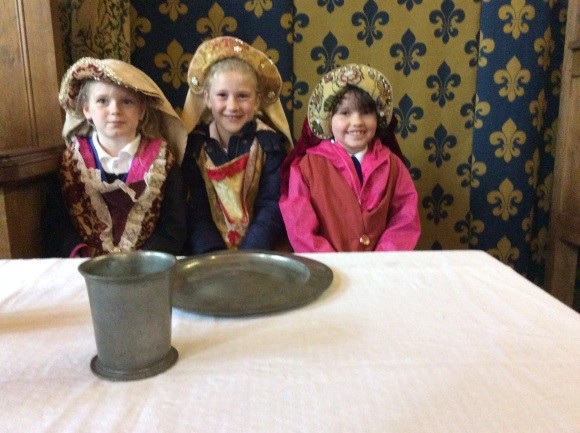 Henry VIII – Kye, Catherine Howard – Amelia, Lord Thomas Burgh III – Alfie, Frances Vaughan (Thomas' wife) – Ruby and their children Robert & Elizabeth – Finlay & Emily.
Even the adults had to join in!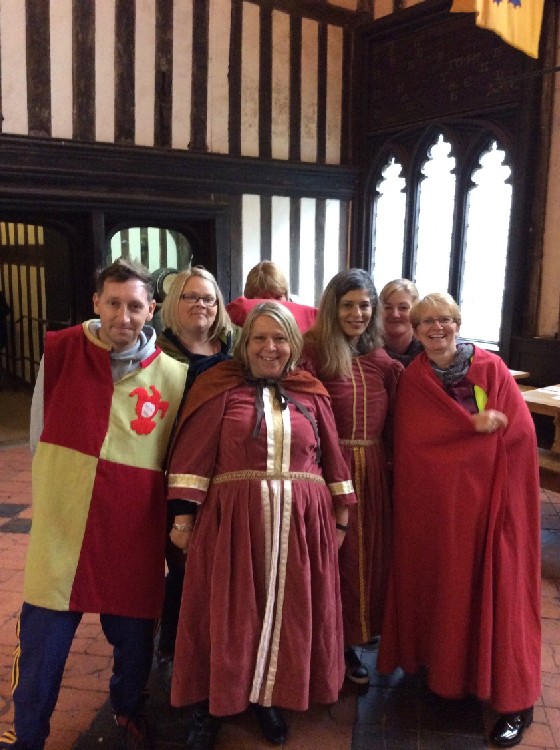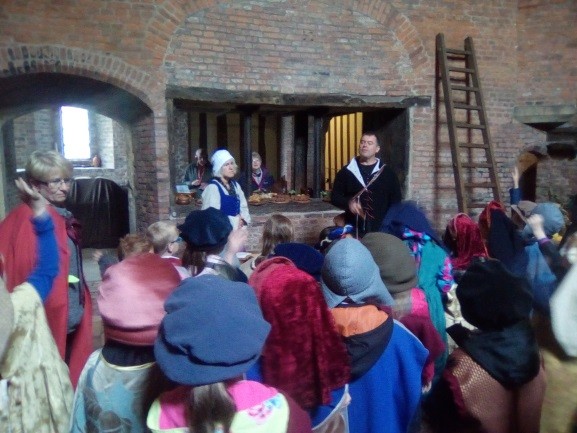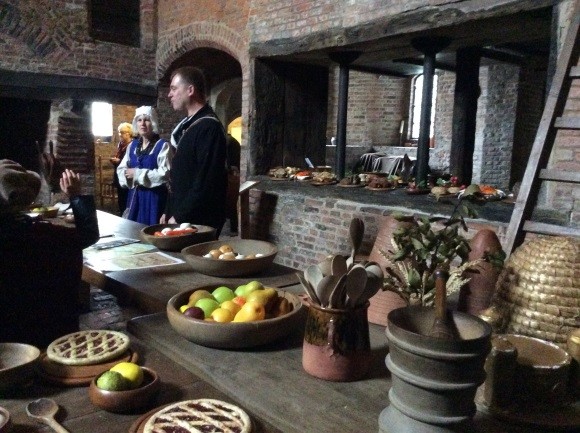 Then we went into the kitchen to start preparing the food. The guides explained what the different areas of the kitchen were used for.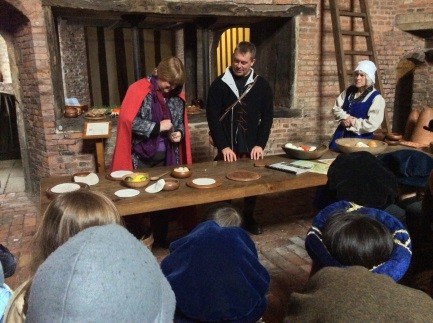 Before we could start we had to get the fire going by using flints……come on Mrs Cook! We're hungry!!
They appointed Gracie to be in charge of the kitchen and Tilly to be second in command and then we were all set to work.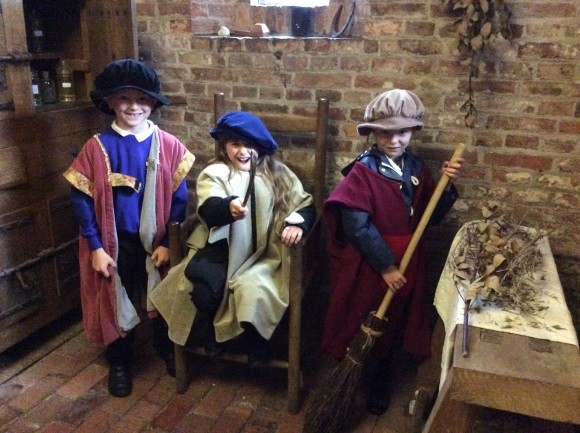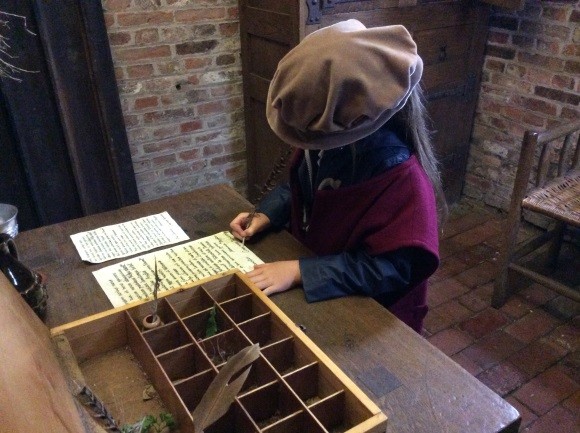 Gracie and Tilly kept control in their office. They were very bossy!!!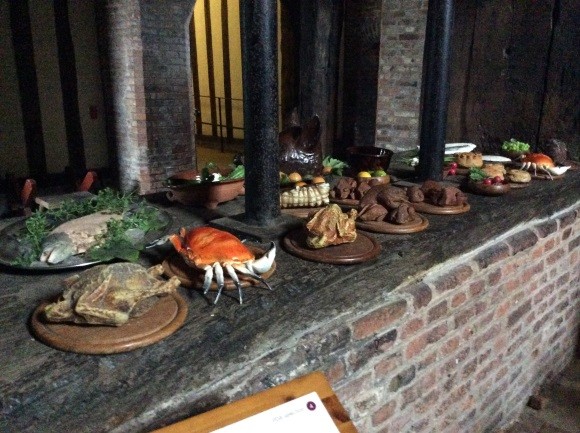 Don't you think we did well?…..a banquet fit for a king!!
We then went up to the bedrooms to see where the king may have slept.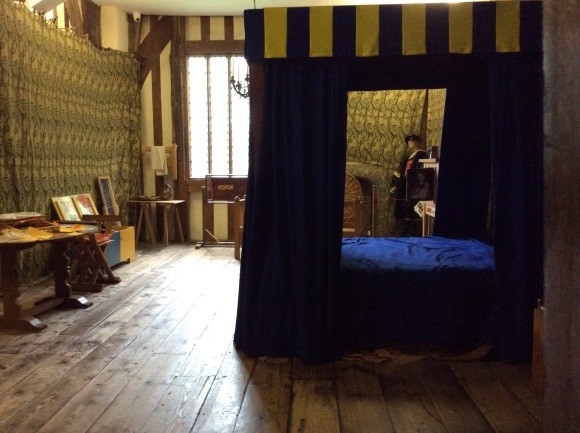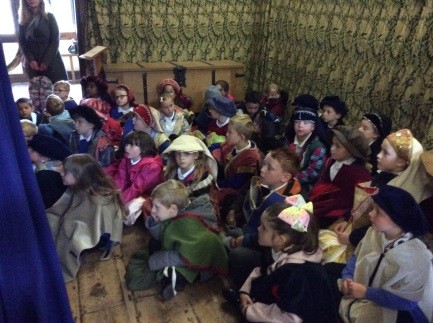 This 'luxury' room had all the 'mod cons' we enjoy today.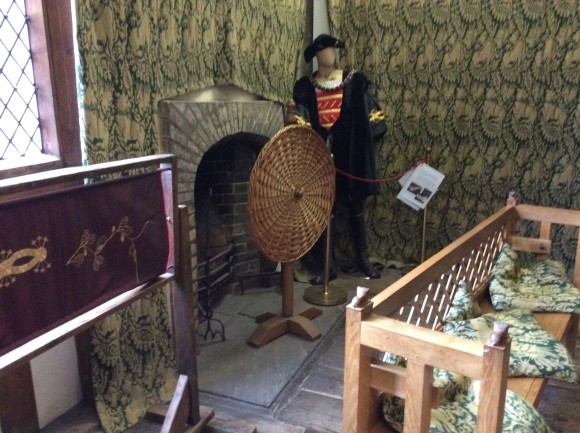 'Comfy' sofa, heating and entertainment area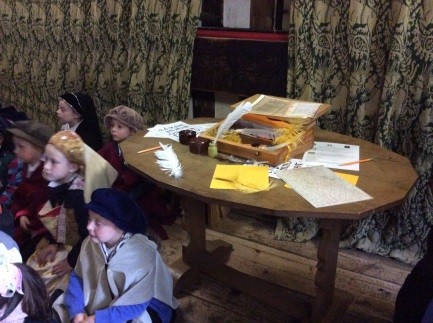 office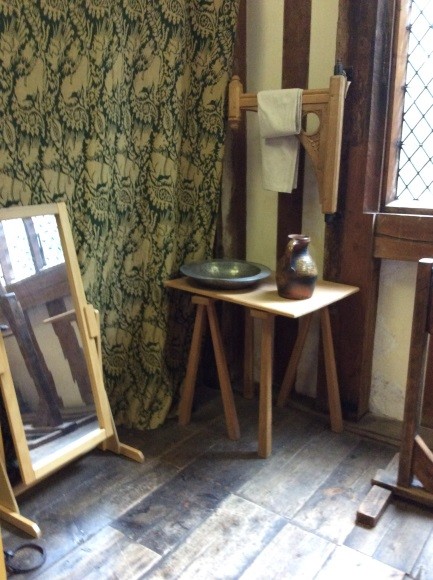 'en- suite' wash facilities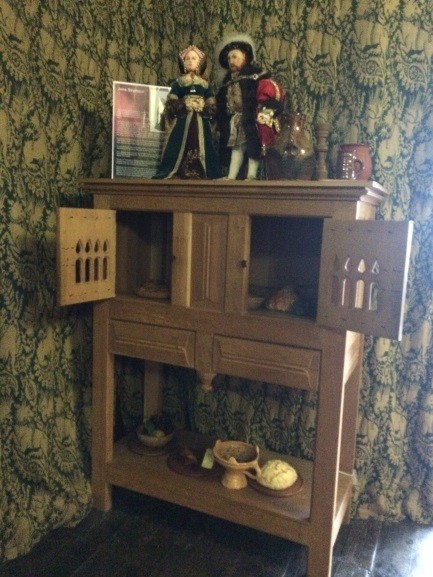 mini-bar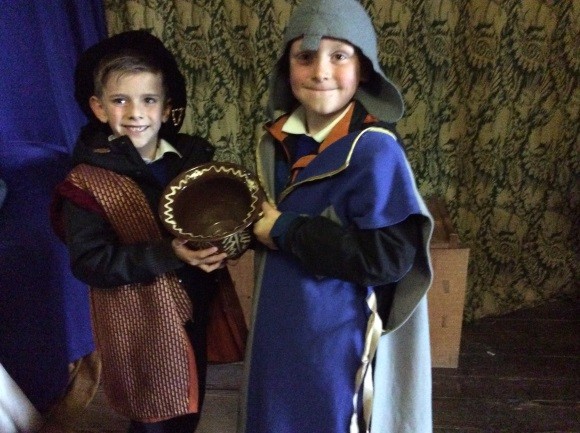 and a 'portaloo'.
The children had lots of fun exploring.
Outside the bedroom was a gallery where they could relax and where the children would play.
Then we looked at the room where Catherine Howard would have slept. It was much smaller,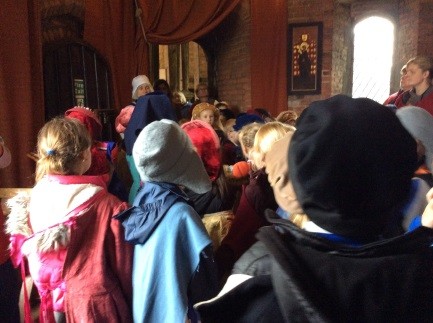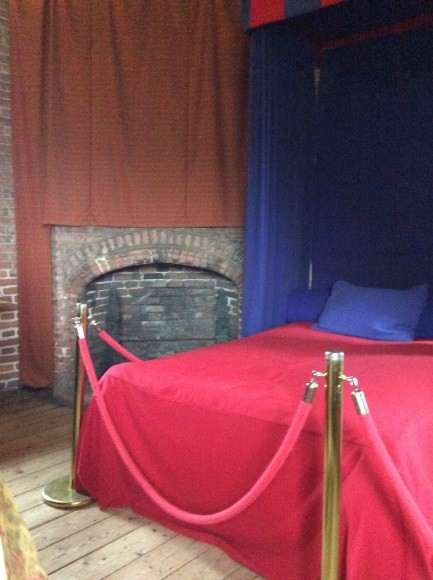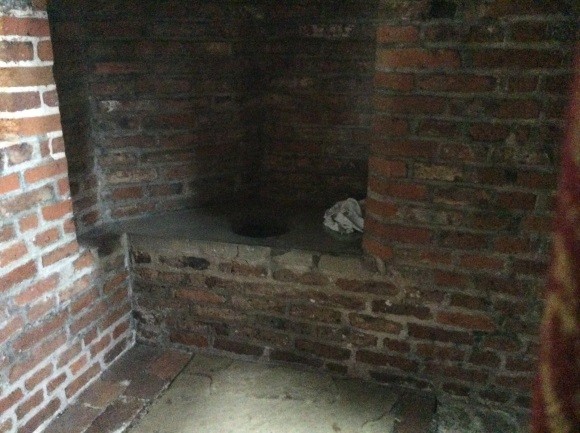 but it had a 'modern' indoor toilet!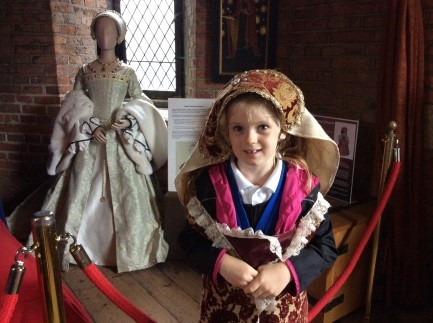 'Catherine' seemed very impressed!!
Then we looked around the Hall and saw some costumes. We were surprised by how short everyone was in the Royal party.
At last it was time for the banquet! While Henry ate the room was guarded closely.
At the beginning of a banquet the royal hand washers would clean Henry's hands (Kye was ticklish so this was really funny!). The wine was brought forward for the king but the royal food taster had to check it first. Yes that will do nicely!
The royal pudding maker would bring out selections of puddings for Henry to approve…if he didn't like them she had to make another one quickly!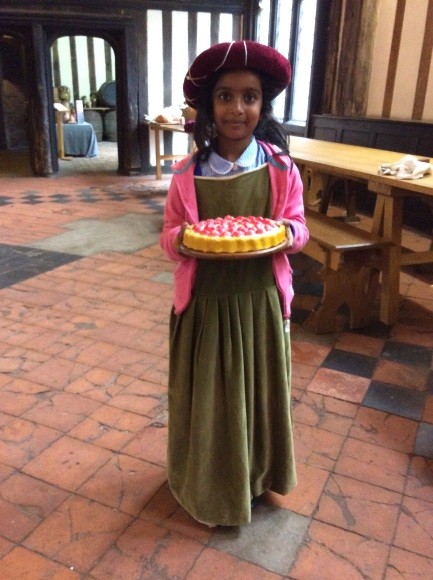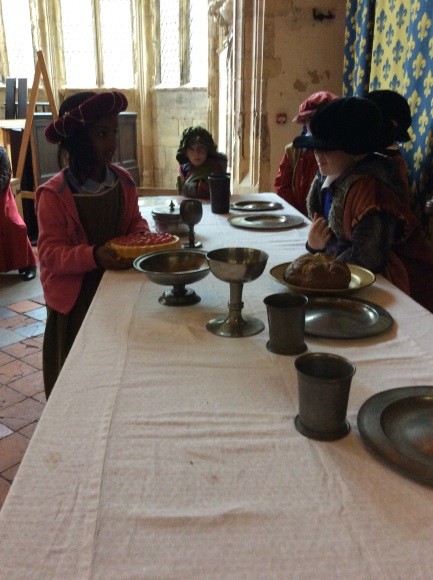 At last the servers could bring out the food. The swan was so heavy Mrs Graham had to carry it!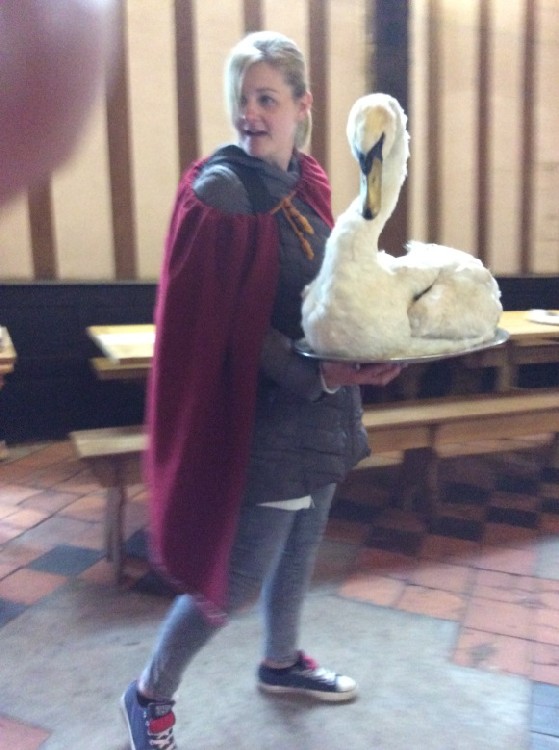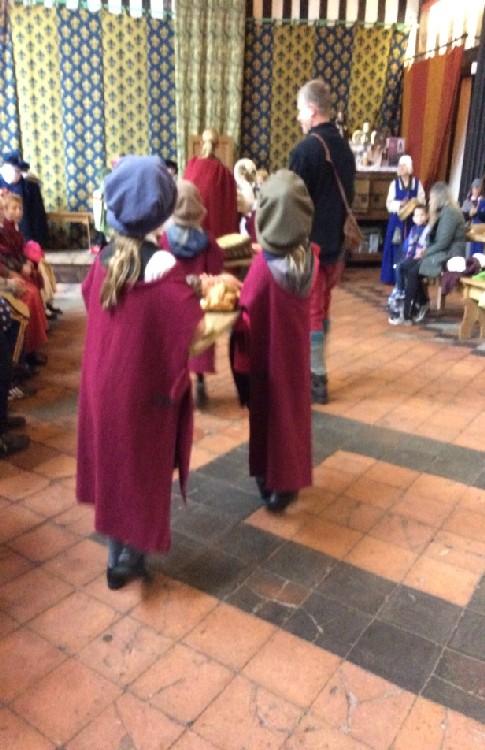 The people were served in order of their importance.
Musicians played while everyone ate.
Then it was time for the entertainment.
Sorry Mr Leech but don't give up your day job! Some of your jokes weren't funny!
Jugglers
Dancing
Henry and Catherine had a lovely time so noone was worried about having their heads chopped off!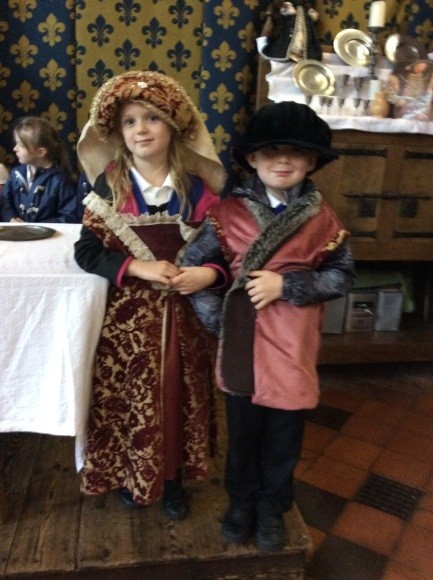 We had such a lovely day. It was really interesting and the children had lots of fun.